Presently,affiliate marketing is the most popular model of internet marketing. With this online bussiness,you don't have to sell anything to make money and it does require less budget than others. In addition,affiliate marketing contains less risk than Ecommerce,Amazon FBA,Kindle Publishing,etc. Besides,you can start now and build your online empire that actually monetize.
However,it's not an easy game as many people think. It's not a get rick quick scheme and many people are falling for the shiny object syndrome. Moreover,affiliate marketing is not a free game that people can make money without any investment. But as you know,there's a not of scammers as well as fake gurus out there. They claim to help you get rick overnight and of course,you just bleed your budget with that thought.
In this article,i will show you the affiliate marketing quick start together with my advises,recommendations that helps you start legitimately. Don't worry,there's no advanced training and theories here so that you can not feel overwhelmed. Now,let's see the right affiliate marketing road map so as to know what to do,where to start.
The Process of Affiliate Marketing
1.Step 1 : Choosing A Niche

The first thing to do as an affiliate is to choose a niche. Inexperienced always waste time just to decide what is the best niche to start and what is the most profitable. However,in my opinion,there's no best niche and it's good or not,still depends on what you do. Before choosing a niche,answer some questions :
Is It An Evergreen Niche (in order to make money for a long-term)
What Types of Audiences Should Look Like?
Do People Have Buyer-Intent In This Niche?
 Is There Any Sub-Niche?
What Types of Products You Will Promote?
Once again,i remind,don't waste your time just to find the best niche. Remember,you can make money on this niche or not,it's up to your efforts and how you market. If you ask me what is the great market to start,my answer is:
Health
Make Money
Relationship
Beauty
Gambling
Survival
Travel
Ecommerce
And More,…
They are not the niche,they are the market. For example,if you choose a beauty market,you can choose skincare as your niche.
2.Steps 2 : Sign Up Into Affiliate Network

When coming to affiliate marketing,creating an affiliate link is a must. If you don't have a valid affiliate link,your affiliate marketing's revenue will be zero. Therefore,you must sign up to affiliate network to get your link.
There are two types of affiliate network : normal affiliate network or CPA (cost per action) network. If you lack experience,you should choose normal affiliate network rather than CPA network.
Clickbank is an affiliate network that is great for newbie to expert. Besides,there are multiple affiliate network that is great for beginner like CJ,Amazon,Health Trader,etc.


If you have experience,you can sign up into CPA network like Acnutryst,Peerfly,MaxBounty,BizProfits,etc. Remember,high paying affiliate marketing networks mostly have review process while some beginner networks don't. When choosing a network,please answer a question,does this network have relation to your niche.
3.Step 3 : Choosing A Product To Promote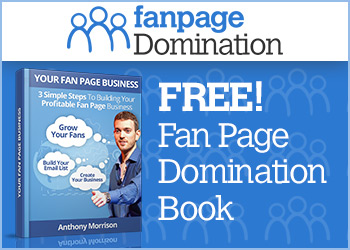 After choosing a network,then your next step is to choose a product to promote. As i mentioned before,there are multiple sub-niche and your task is to choose a product to promote. Before choosing a product,make sure that you check its quality,competition and affiliate tool of that product.
If you are in a CPA network,you need to see promo materials,landing page and Geo Targeting,etc. After choosing a product,don't forget to get your affliate link.
4.Step 4 : Build A Website
No matter what type of affiliate marketing you are in,building a website is a must. Your website is your bussiness and you need to setup the correct way. At first,you need to register a domain. After that,finding a hosting service that will host your domain. Dreamhost and Inmotion Hosting are the best hosting service at present.
When purchasing hosting,you should choose the shared hosting instead of the single hosting. Powerhouse Affiliate is an affordable training that teaches you step-by-step on how to build a blog that monetizes. Besides,Affilojetpack is a training that covered all the website setup process for you.
5.Step 5 : Posting Relevance and Valuable Content
Your next step on affiliate marketing is to post articles into your website. According to some professional mareketers,the more value you add,the more money you make. Therefore,you need to post valuable content frequently to build relationship with customers and to monetize your blog.
In addition,if people click on your affiliate link and they buy a product,you make money. And hey,if you are running CPA campaign,you can even make money without needing a sale.
6.Step 6 : Getting Traffic
Traffic is a life blood of any affiliate marketing campaign. No matter how good your website is,no traffic,certainly no money you make. There are two types of traffic: free traffic and paid traffic. With free traffic,you don't have to pay for advertising and it requires hard work to get views.
If you are driving paid traffic,this will cost you money for advertising but will definitely help you get view faster. If you are using free traffic,you can use Google SEO,Youtube and Facebook Fanpage. Internet Jetset is a training that teaches you about how to get free traffic from Google,Facebook and Youtube. Besides,Amz Affiliate Bootcamp is a training about SEO that helps you build an authority site.
Some people think you must prepare a lot money to use paid traffic but that's complete wrong. How much you use for paid traffic is always depends on how much you reach,target,etc. Powerhouse Affiliate and Super Affiliate System are the best training about paid traffic at present. The best training about Facebook Ads,a goldmine currently are Fanpage Domination and FB Academy.
Optional Steps (Not Required But Highly Recommeded)
a.Create A Landing Page
There are three two main purpose of creating a landing page : to promote a product or to build an email list. Almost all legitimate training recommends you to create a landing page so as to build a list. With CPA marketing,you will normally use to display on paid traffic sources and to promote lead generation offers. The best software that helps you create a landing page is Instapage. But if you want an affordable one,feel free to try Profit Builder and Landing Page Monkey.
Powerhouse Affiliate and Super Affiliate System are the training that have done for you landing page to upload on your webhost. But hey,if you create a landing page to build a list,make sure to prepare both optin page and tripwire page.
If you join Inbox Blueprint and Affilojetpack,you have a software from teacher that have you create a landing page. While with Email Domination,you have a done for you lead magnet to build a responsive list.
Before you creare an affiliate marketing landing page,make sure you have a free gift to giveaway.
b.Build An Email List

Using email marketing or not,it highly depends on your niche. For example,if your niche is about health topics,this is absolutely great. But if your niche is something like flashlight,beard oil,etc,that's not a great idea. With email marketing,you can expect to monetize from your audiences for a long-term. In addition,this helps keep your audiences and your affiliate link.
The best autoresponder software are Convertkit and Drip because they don't duplicate subscribers. If you want a more affordable one,you can use mailchinp or getresponse.
In order to build a list,make sure you have a landing page or you are using exit-intent technologies. Exit-Intent is a kind of flying popup,bottom notification bar or chatbot.
After building a list,then your next part is to setup an autoresponder campaign.
c.Tracking
Inexperienced think tracking is not necessary on affiliate marketing but they are really wrong. With tracking,you know where the clicks,sale from together with how many conversion you have. If you are running paid traffic,not tracking my lead to losing your money. Currently,not many training teach about training because they want to advertise as lower their students's additional budget as much as possible. Powerhouse Affiliate,Super Affiliate System,Inbox Bluerprint,FB Academy,Email Domination are the only training that goes detail on how to track your campaign.
Of course,you can skip this investment if you can't afford. It's just a way to avoid losing your money.
What To Do Next On Your Affiliate Marketing Bussiness?
Keep track of your bussiness
Take action and do not jump around
Setup A Plan and Gold
Follow Step-By-Step what your teacher teaches (of course,in a legitimate training)
Be patient because affiliate marketing is not an overnight bussiness
What Not To Do Next?
Fall For Shiny Object Syndrome (there is no magic trick or tip)
Keep purchasing training without any action plan
Get Information Overload
Affiliate Marketing Training I Recommend
So,let's see some legitimate that helps you create an online bussiness from scratch. But hey,they are not get rick quick scheme or a course that claims to guarantee your success. Result always vary and it depends on your own effort. And hey,inside this post,i will not mention high-ticket training because they can be expensive and overwhelmed for inexperienced.
This is a training from John Crestani that helps you create an online bussiness from scratch. Inside the training,he has lessons on free traffic sources (Google SEO,Facebook and Youtube) and paid traffic (facebook ads). The price of Internet Jetset is only $47 for lifetime but its value is much higher than that.

This is a training that aims mostly at beginners and intermediate. Chris Farrell Membership had 4 years in a row being the best affiliate marketing training course. Inside this course,you will get access to their hosting service together with done for you website. The main traffic sources he teaches are video marketing,webinar,email marketing,SEO and Facebook Ads.
Besides Chris Farrell,Affilorama is also the training that includes hosting server. Inside this course,you will access to lessons about SEO,PPC Ads,Email marketing and make money blogging. Best of all,you have access to Affilotools,a keyword research,SEO checker tool.
This is another product from Affilorama. It's not really a training,it's an 80% done for you bussiness that helps you build 5 websites as fast as possible. Inside Affilojetpack,you have ebook to giveaway,1 year email newsletter,articles with done for you niche research,graphics,lead magnet and Affiloblueprint as a bonus training. And hey,get my exclusive bonuses if you buy Affilojetpack,check it out.
This is a 21 days fast track that helps you create a website and then driving traffic to monetize from it. Best of all,you get the pre-done niche research together with both free and paid traffic training. Checkout Lurn Insider,which only costs you $5 to start.
This is a 12 week training that teaches you on how to become a real super affiliate. If you are looking for the best affiliate marketing course about paid traffic,my answer is definitely Super Affiliate System. Inside this training,he mainly covers about Facebook Ads,Google Ads,Youtube Ads and Native Ads. Besides,he teaches you over the shoulder on how to track your campaign,how to do the niche research and how to write advertorials.
Best of alls,you get access to his ads swipes,landing page to specific niche,blacklist/whitelist to native ads networks and a big chance of joining high paying CPA network. Don't worry,they all know John Crestani 🙂
This is the best affiliate marketing training that i recommend to all people who are serious about this bussiness. Inside the training,you get access to the step-by-step training,done for you landing page,bussiness in box and the best forum marketing so far. Moreover,you have a great chance to join Vault Media,a private CPA network of Powerhouse Affiliate. Besides,there are multiple training lessons that no one teaches like Mobile Ads,In-Text Ads,RTB Ads,etc.
And these are all the affiliate marketing training that i recommend to all affiliate marketer. Basically,they are all legitimate and they can help you make money if you put efforts on your bussiness.
Conclusion
In summary,after this post,i hope you understand the real world of affiliate marketing. Affiliate marketing is not an easy game as many people think and it costs you time,energy,budget. Everything i can advise you is to keep track of your bussiness and don't fall for the shiny object syndrome. In addition,join one of the training i recommends above. My first recommendation is Powerhouse Affiliate while the second one is Super Affiliate System (because they are all affordable and deliver great value)