Product : Builderall
Creator : Erik Salgado (CEO)
Price : From $9,90 to $49,90 (affiliate program is only for Builderall Business,if you don't need that,it's still OK to buy Web Presence and Digital Marketing)
Do I Recommend : Certainly Yes
At present,landing page is one of the most important factor on internet marketing. Thanks to landing page,we can build an email list,promote affiliate offers and especially increase conversion for paid ads. Besides,most successful marketers use landing page because it helps you present products better towards audiences. Therefore,sooner or later,you need to spend time and budget for a landing page.
But,man,it's not easy as it sounds. In order to create a high converting landing page,there's a lot of tech,skill and budget. On the other hand,hiring a freelance for a good page is highly expensive and they will continue to rip you off again. There's a lot of factors to create a landing page yourself like design skill,hosting page,outsourcing images,video sales letter,autoresponder,etc. However,to meet all these requirements,you may need to spend outlandish recurring fees.
Currently,Clickfunnels is the only software that contains all these requirements except video creator. But please keep in mind that if you want all the features above,you must pay $297/month for them. It's great but too expensive and i'm pretty sure that many people will hesitate.
But fortunately,there is an alternative that adopts all features you need like drag and drop page builder,animated video creator,page hosting,email autoresponder,design mockups,etc. And this software is Builderall,which is one of the most popular services at present. Now,let's checkout my Builderall review so that you understand what inside.
What Is Builderall?

At first,Builderall is a drag and drop landing page builder just like Instapage,Leadpages and Clickfunnels. Secondly,it's a service that includes free page hosting in USA reliable server. You can create unlimited pages with Builderall and multiple subdomain names simultaneously. Unlike some services above,you can create various page for each subdomain you create.
On the other hand,Builderall has some nice features like animated video creator,means you can create a video inside this service. Moreover,you get an exclusive email marketing plattorm that charges up to 10,000 subscribers. Best of all,you have access to the heatmap tool,SEO on-page optimized page builder and Facebook integration.
There are over 1000 templates inside Builderall and they especially work for multiple niche and purpose. Lastly,you have a design studios,exit-intend notification technology and presentation builder.
In summary,it's an all in 1 Business Plattform and it has everything you need for your marketing.
Who Is Builderall For?
Any marketer who need to create a landing page with ease
Those who don't intend to buy Instapage,Leadpages,Clickfunnels,Kartra,Convertri and Unbounces
You want to page to be SEO-friendly and you also want to heat map your page to research audiences
Email list builder who want to save money from monthly recurring autoresponder services
If you come up with an idea of no wordpress method
Paid advertisers who want to scale up their conversion and return on investment
You are too busy to work on laptop the whole day (because Builderall can also be used on Android,IOS)
Video marketer who don't want to pay expensive fee (for example : Doodly,Powtoon)
You are sick of multiple upsells
And a lot 🙂
My Builderall Review Video (Please Watch)
In order to provide you an overview about this all in one bussiness plattform,i have recorded a 2 hours 24 minutes demo video about Bulderall. I have explained all features you get inside this app,i will publish other video to make you understand all about this app.
About the product Builderall Business,i have post another post and video about this,you can search on my blog and Google 🙂
Main Features and Demo of Builderall
Right now,i will review all features you get inside Builderall. Personally,i am a user of Builderall and i really love this software. This is the member's dashboard once you login.
As you can see from the picture,Builderall has various features. Now,let's checkout every single features you have with this software.
1.Builder
The first feature inside this service is to create a page builder. There are 4 categories you need to see.
Now,let's take a look at Drag n Drop Responsive Builder.
This is where you see your website hosted on Builderall server. Its domains will look like
https://yoursubdomain.builderall.net/your-page.


To create a new subdomain name,click on New website. You can also integrate your website with Facebook to add creditability.
a.Page Layout
Every funnels and templates has the custom page layout.
To make everything as fast as possible for you,they setup other pages depending on templates.
Firstly,Builderall is Built-in SEO Friendly and of course,it can be Yoast SEO on their builder.
If you have external tracking script or code right from Builderall Page Builder,you can set them up at header.
Of course,it has Built-in A/B Split Testing.
You can setup background for custom sections.
In sinple clicks,you can insert New Page for your funnel or website.
There's a lot layout here but i won't go detailed in this post.
At first glance,i see some similarity to Clickfunnels,their biggest competitors. There's no need to buy popup softwares because Builderall has covered for you.
d.Templates with Builderall
There's a wide range of templates that works in multiple niche inside Builderall and you won't need to pay extra fee. If you are searching for a service that offers the most various landing page templates,my answers is Builderall. Let's take a look at these.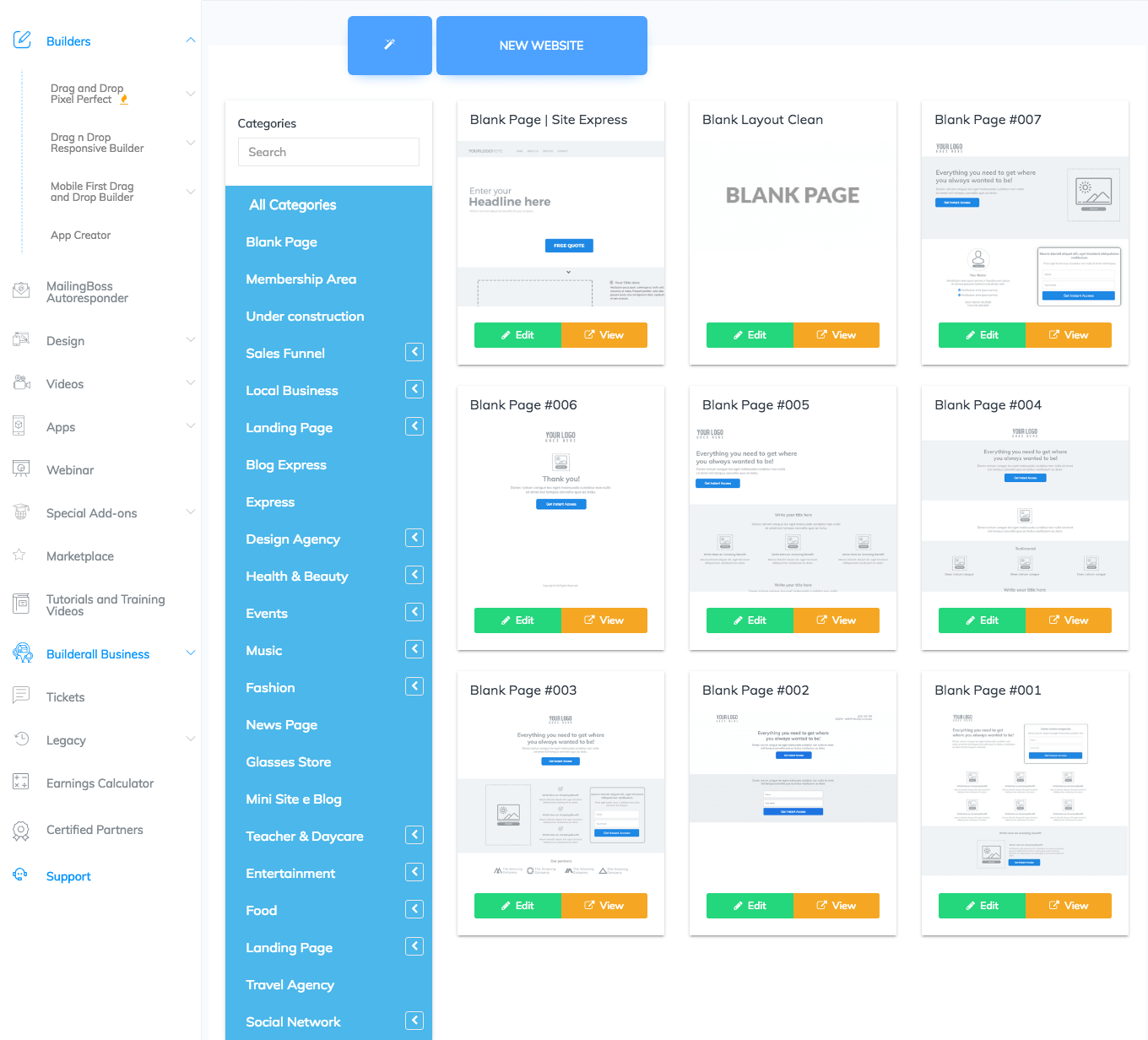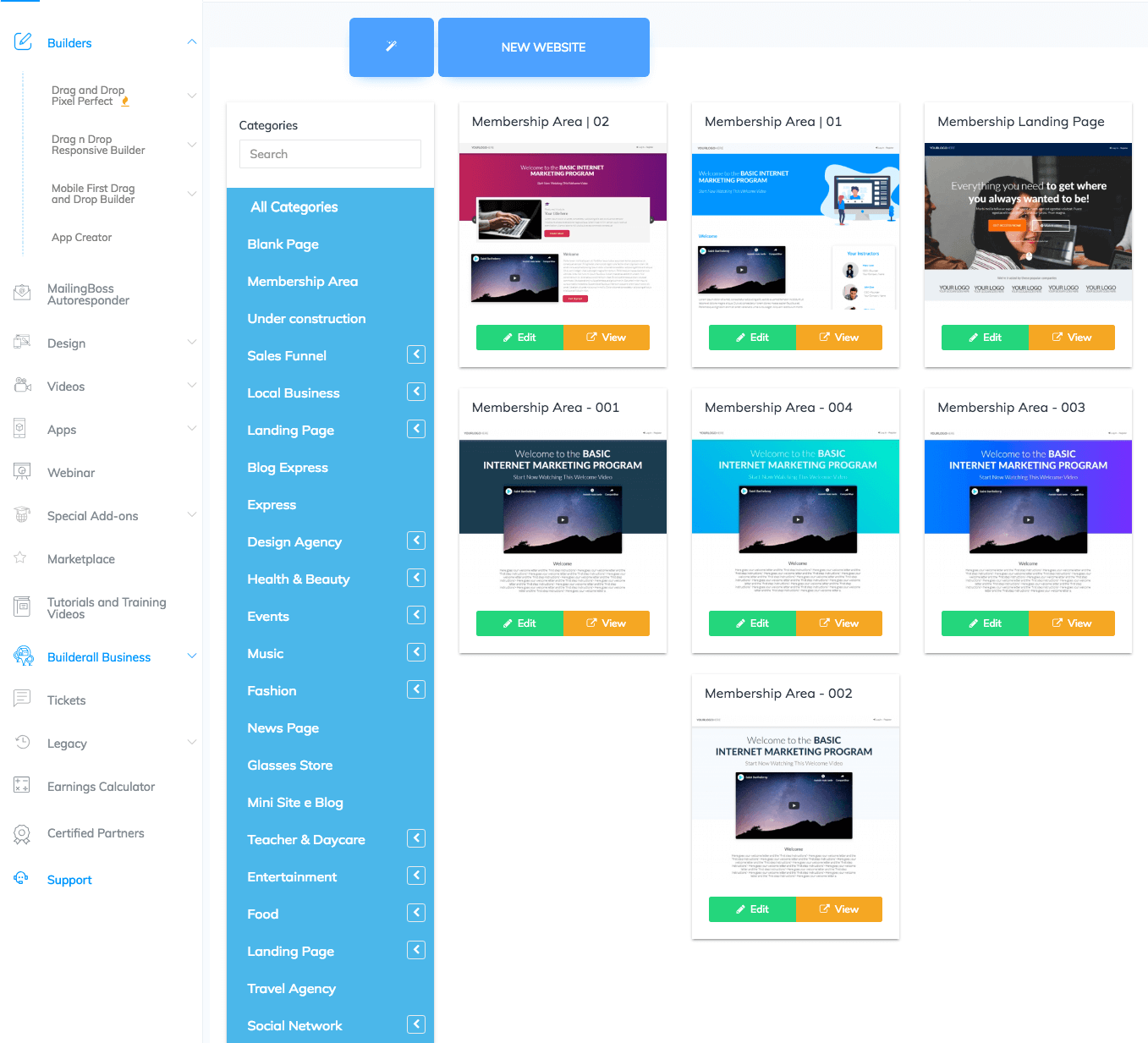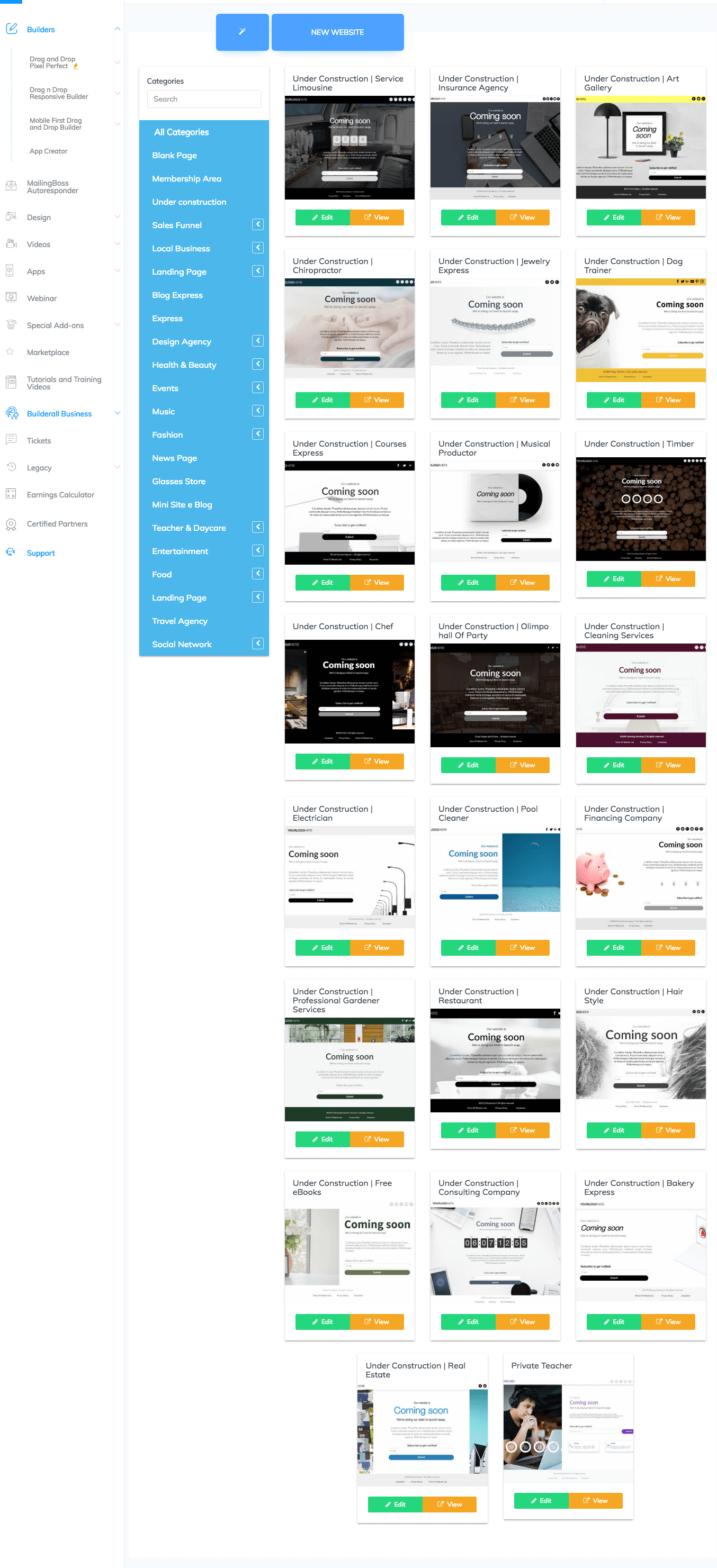 Templates from Builderall will work in major paid traffic sources like Facebook Ads,Native Ads,Google Adwords,Bing Ads,etc and even free traffic. It also works very well if you intend to use survey traffic or coupon traffic. If you are a CPA marketer,you will definitely feel grateful this service. When comparing with Instapage and Leadpages,Builderall has more various templates.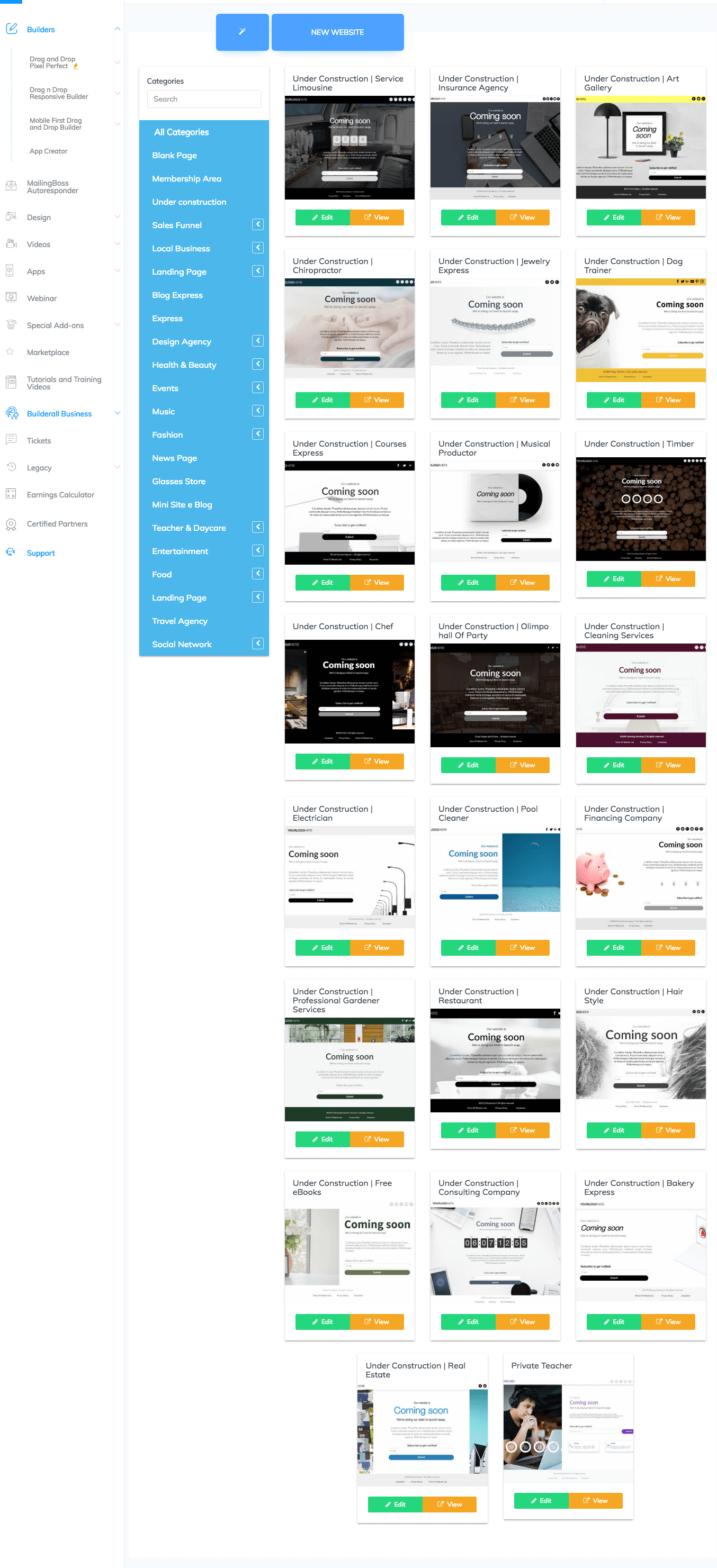 As you can see from my screenshot,templates from Builderall can fit any online business and it doesn't just have English but also Portugese.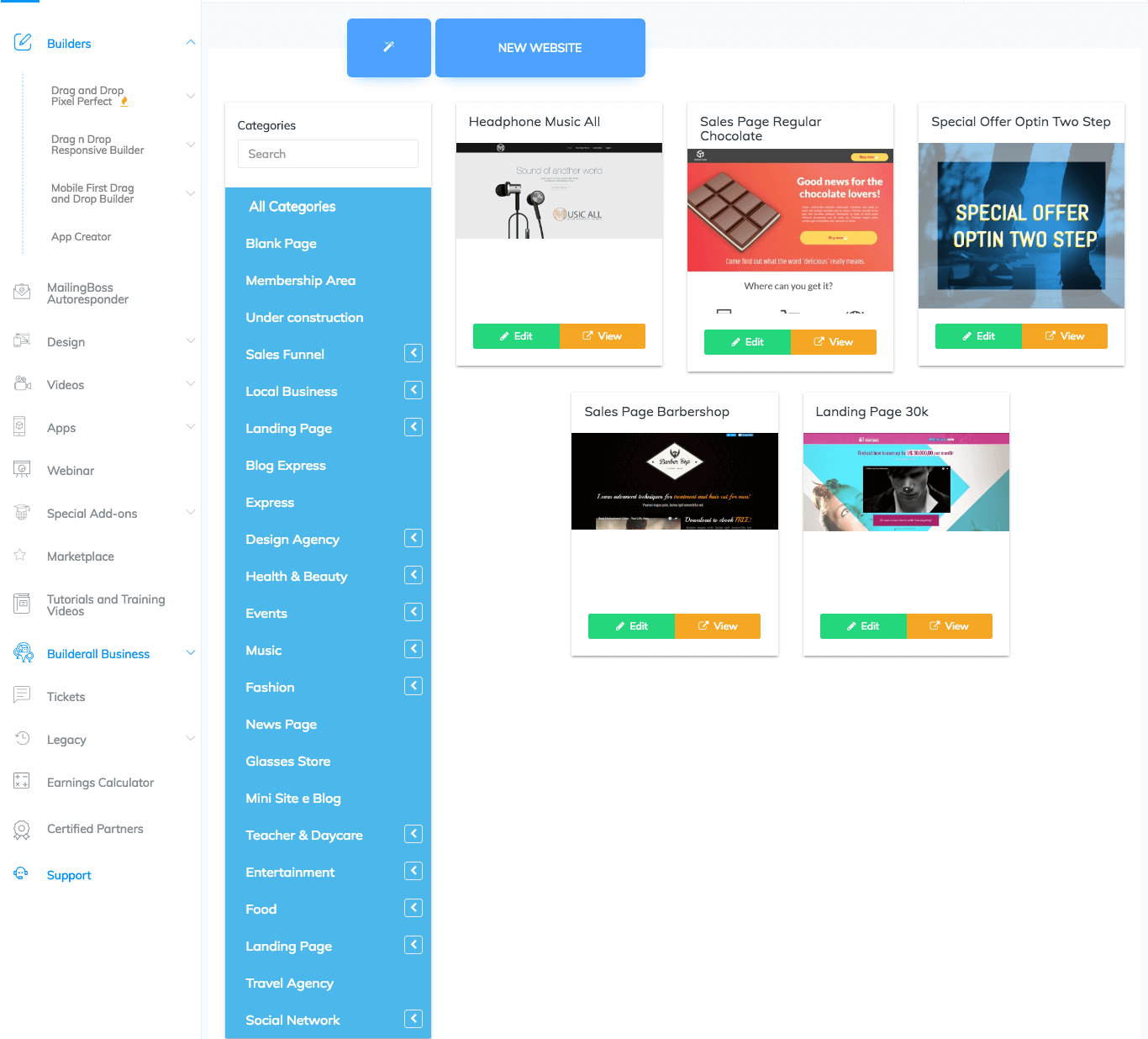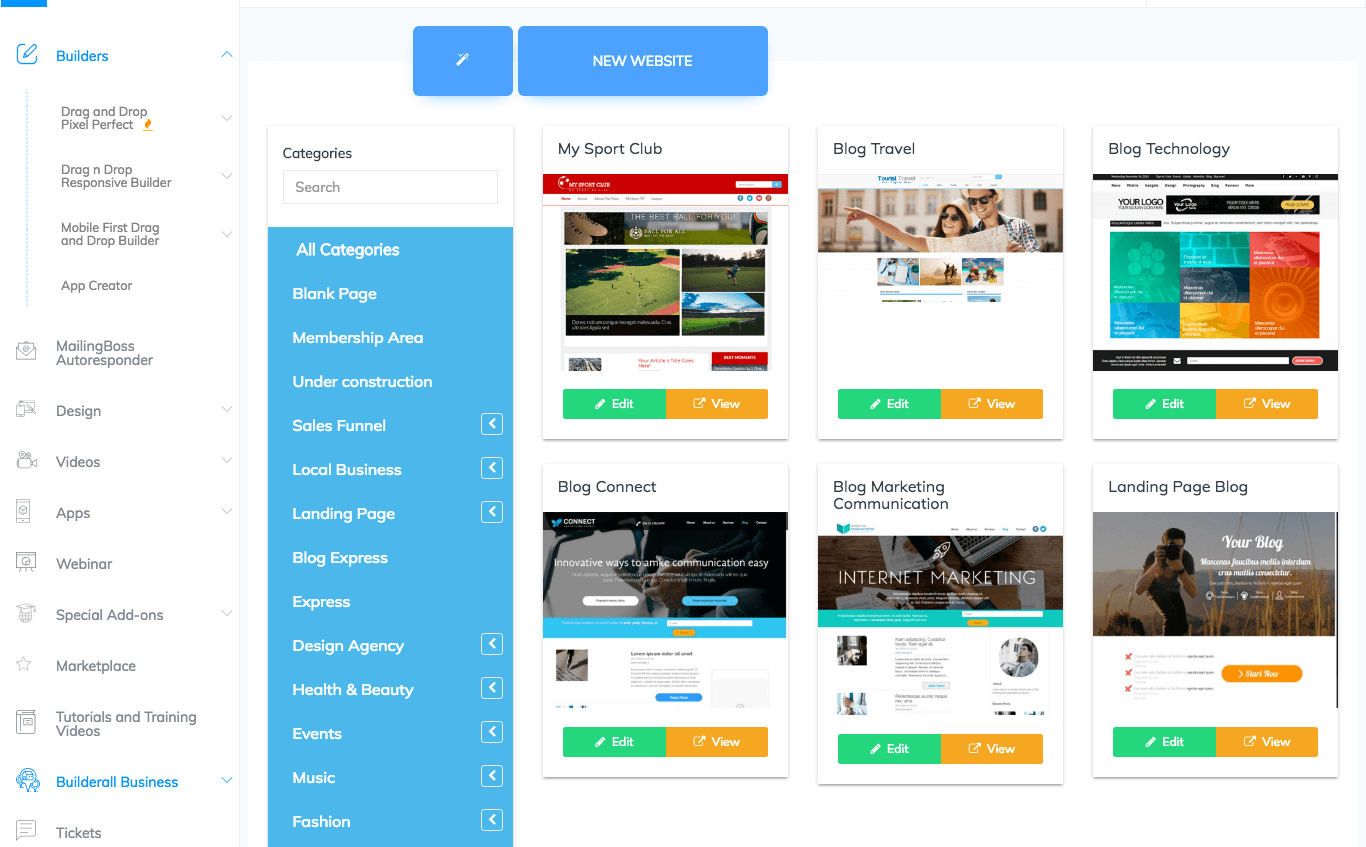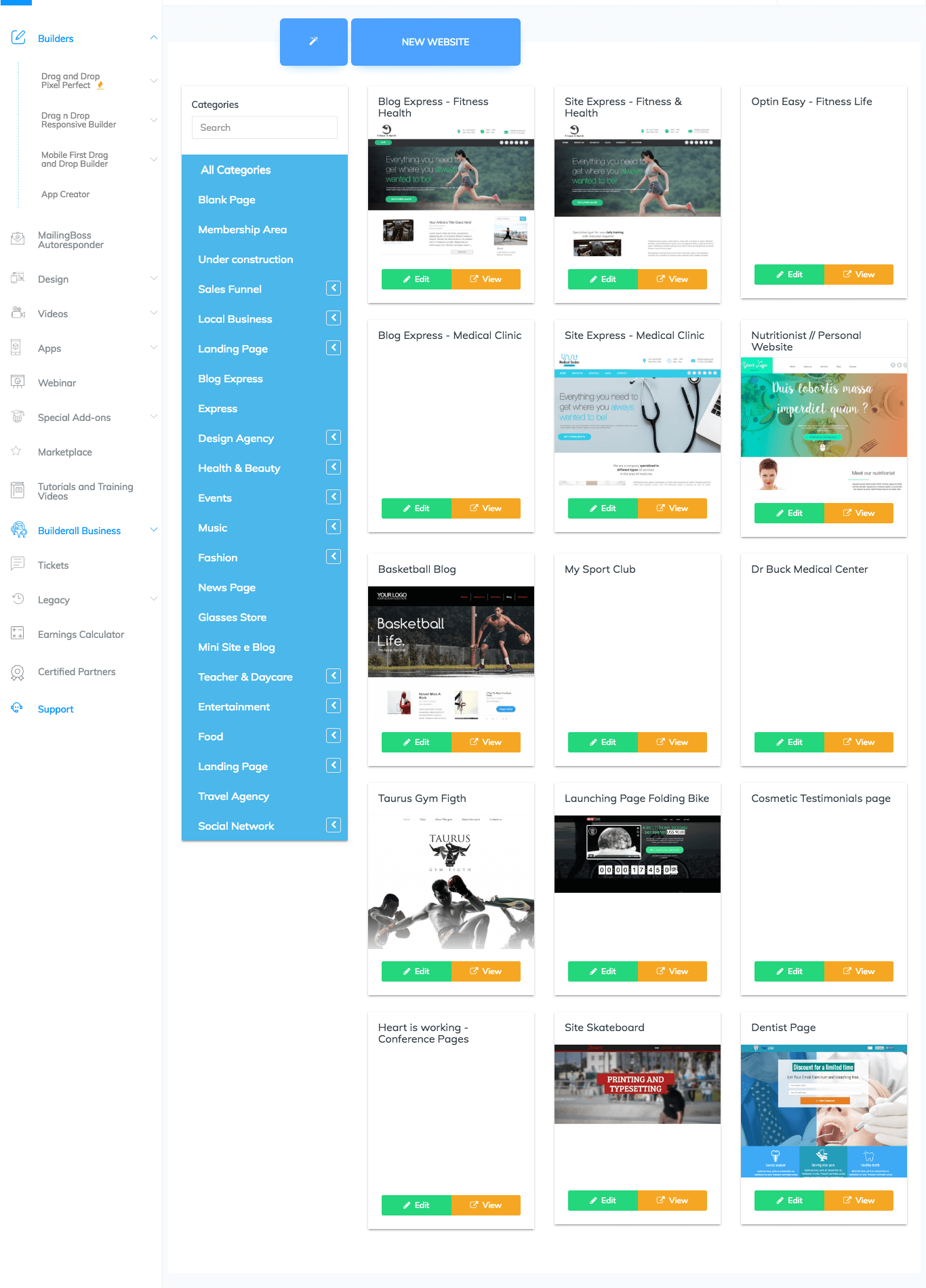 If you are thinking about make money as an Agency or Web Design,Builderall is a great support.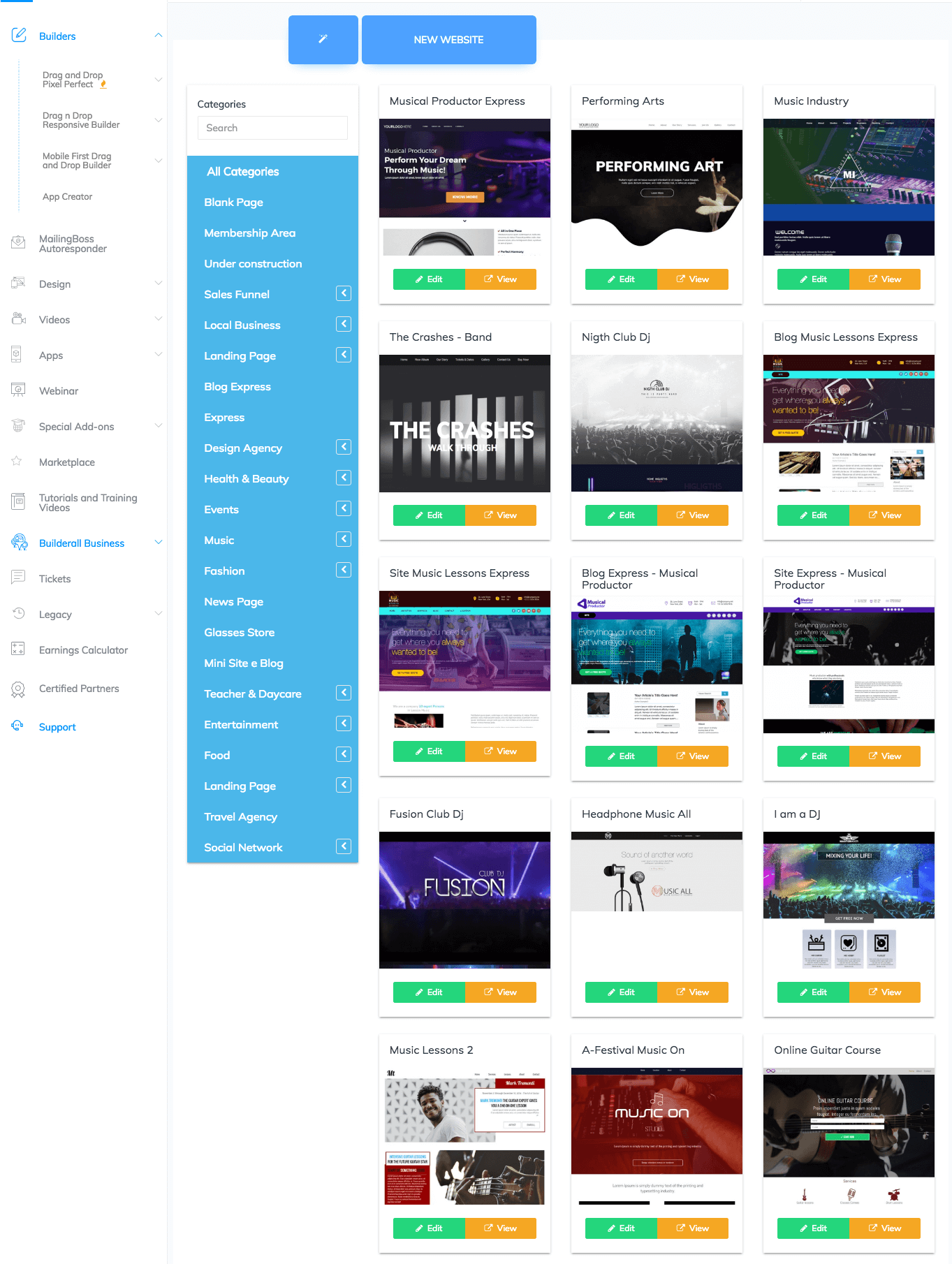 Also don't forget that you can connect up to 15 custom domain.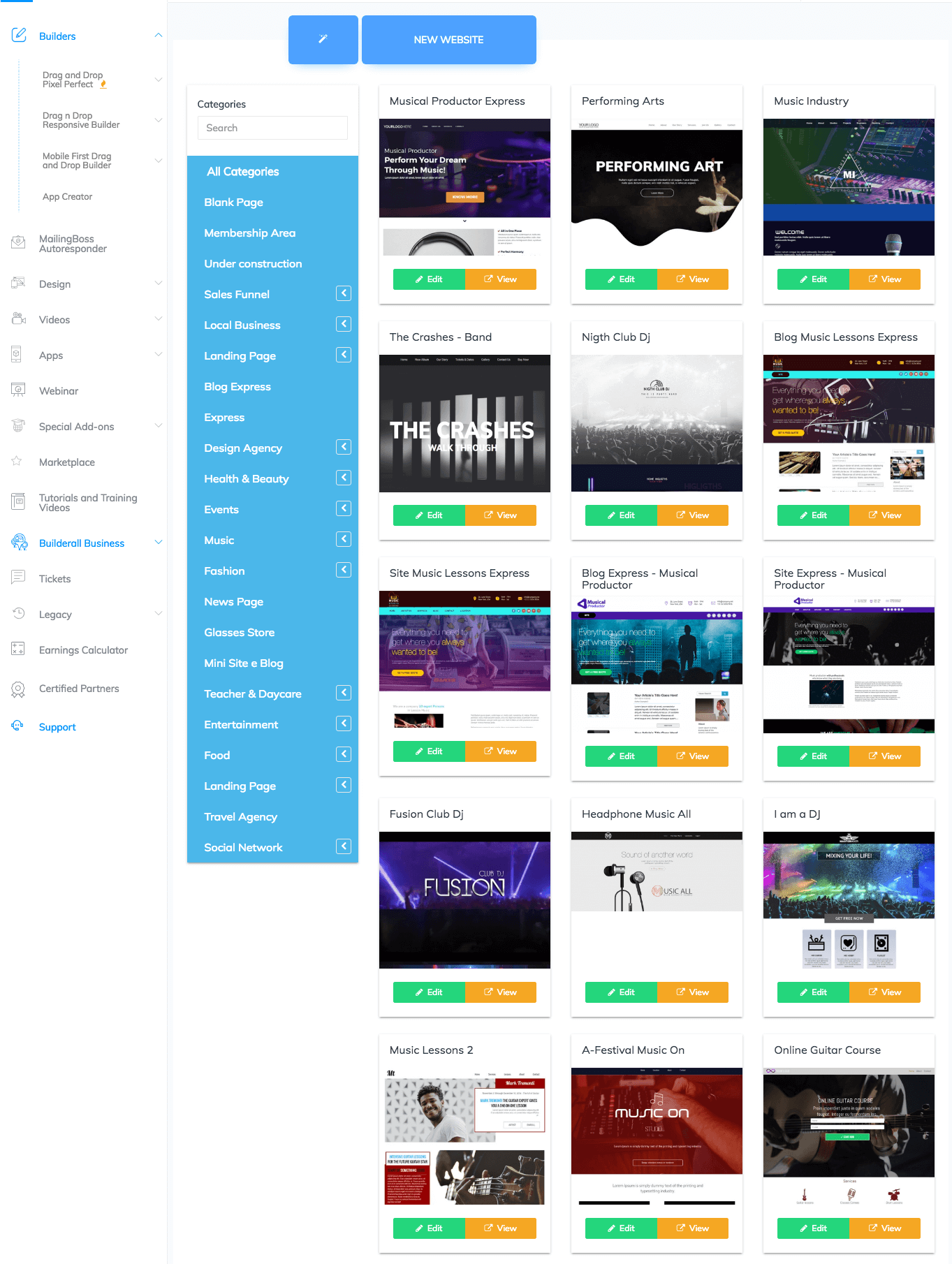 What makes this one awersome is that templates can also be used for sales funnel.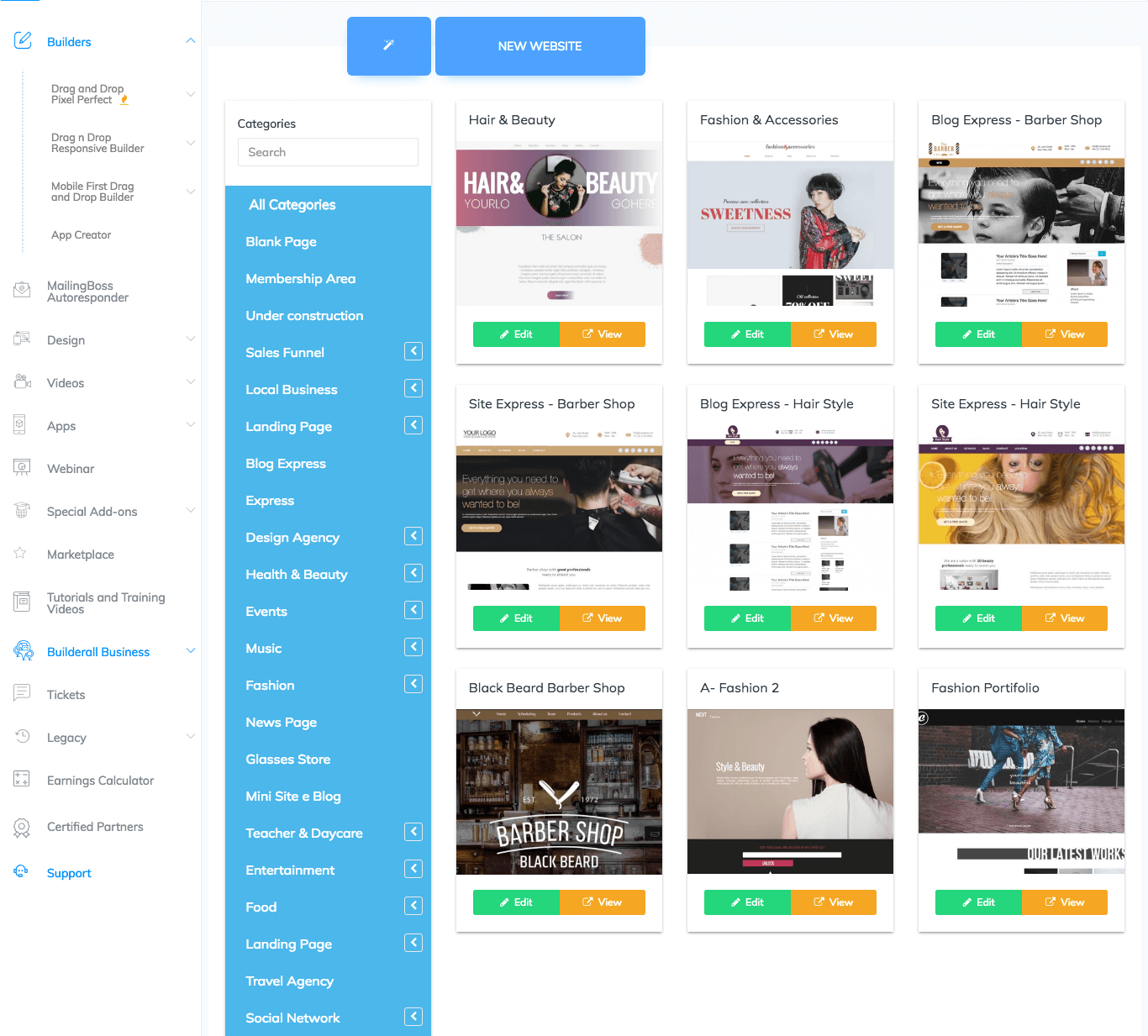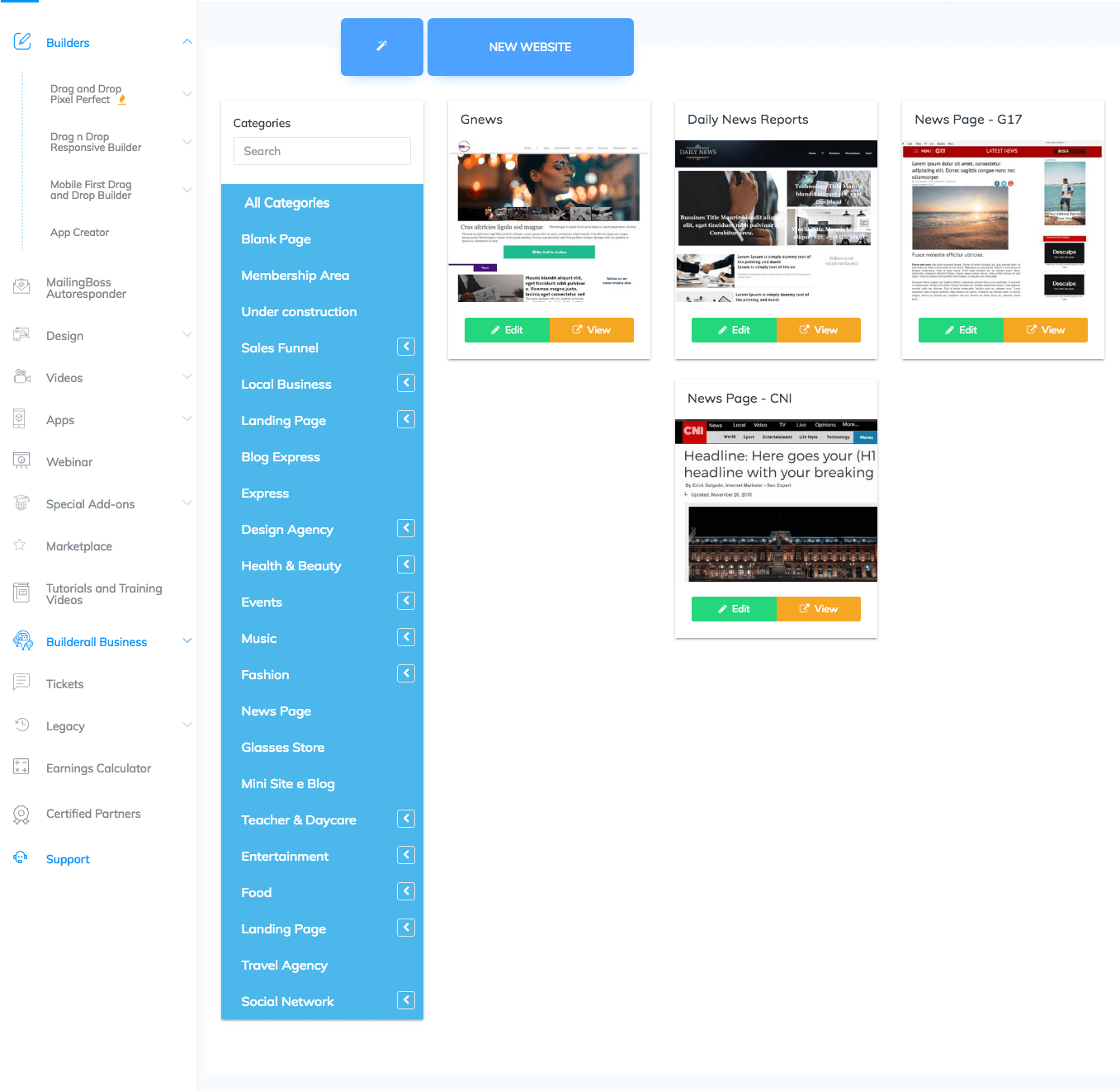 Presently,they are making Dropshipping App so this can even stop you from Shopify + Multiple App.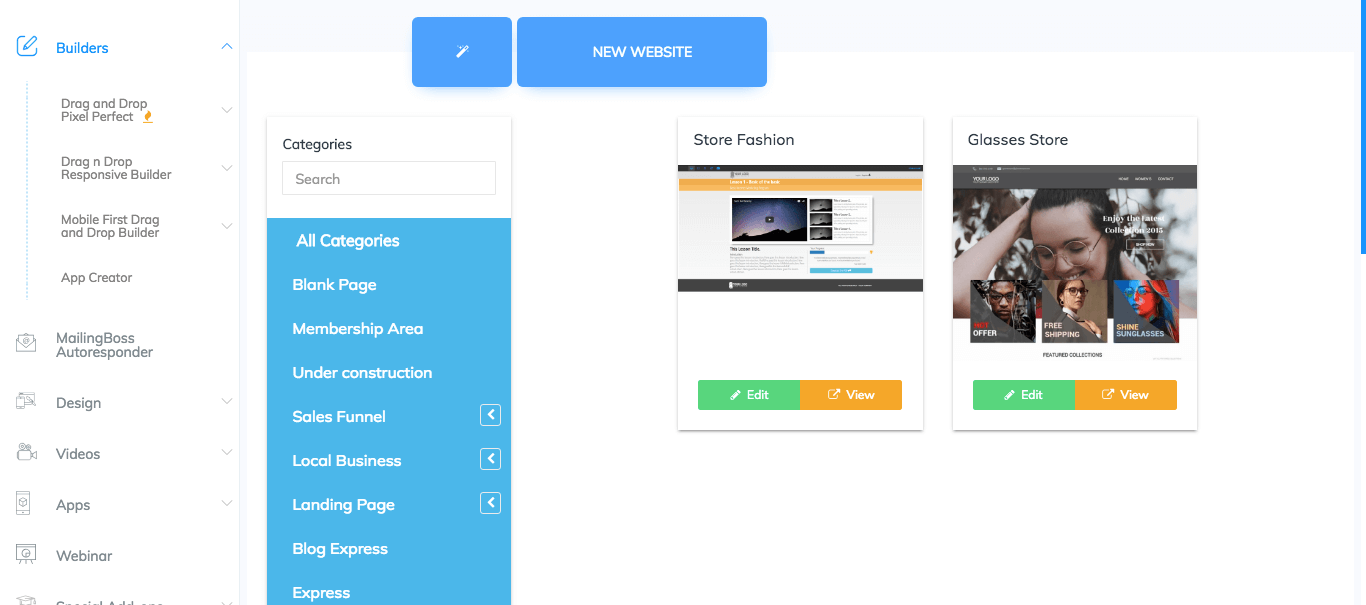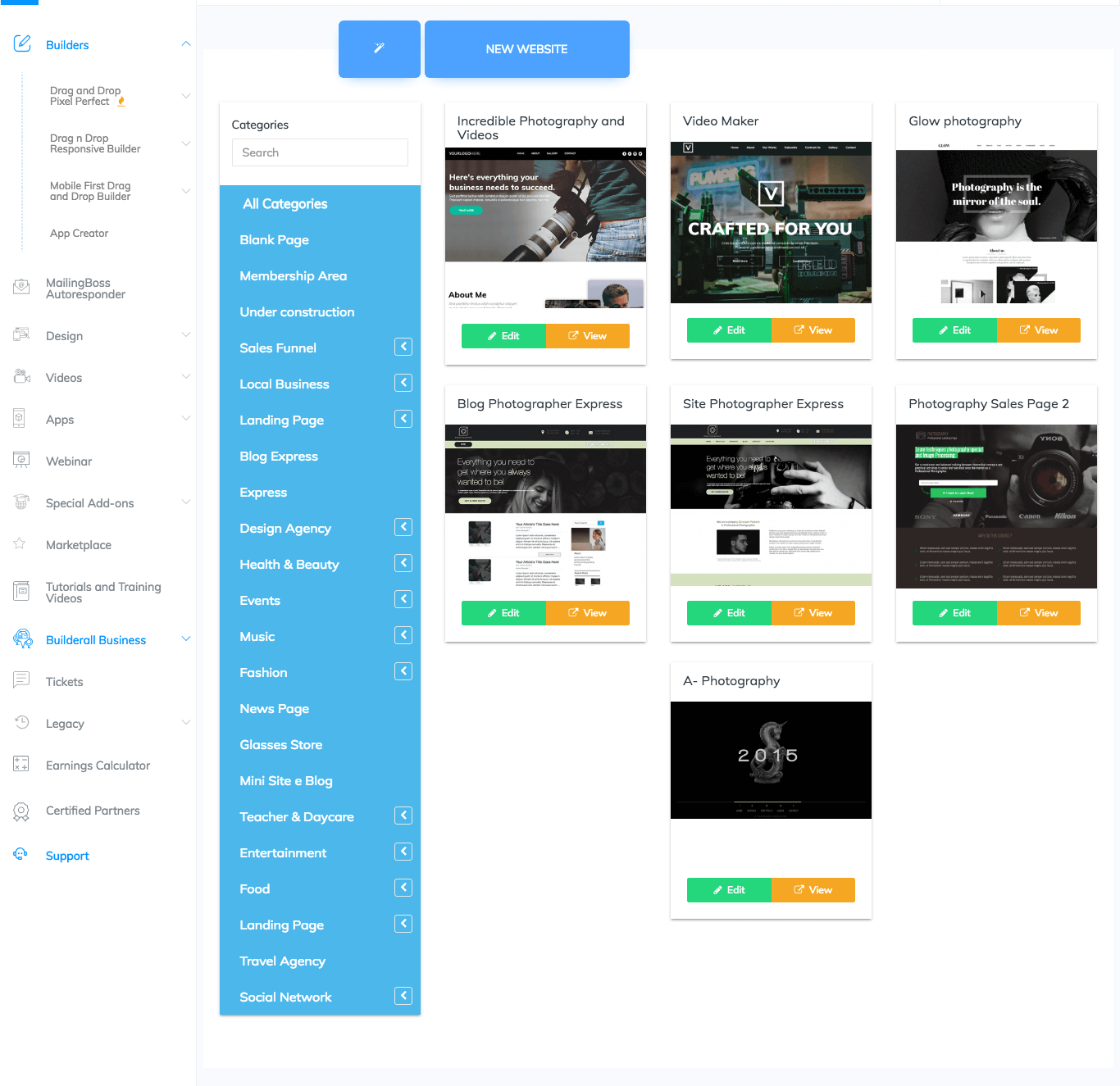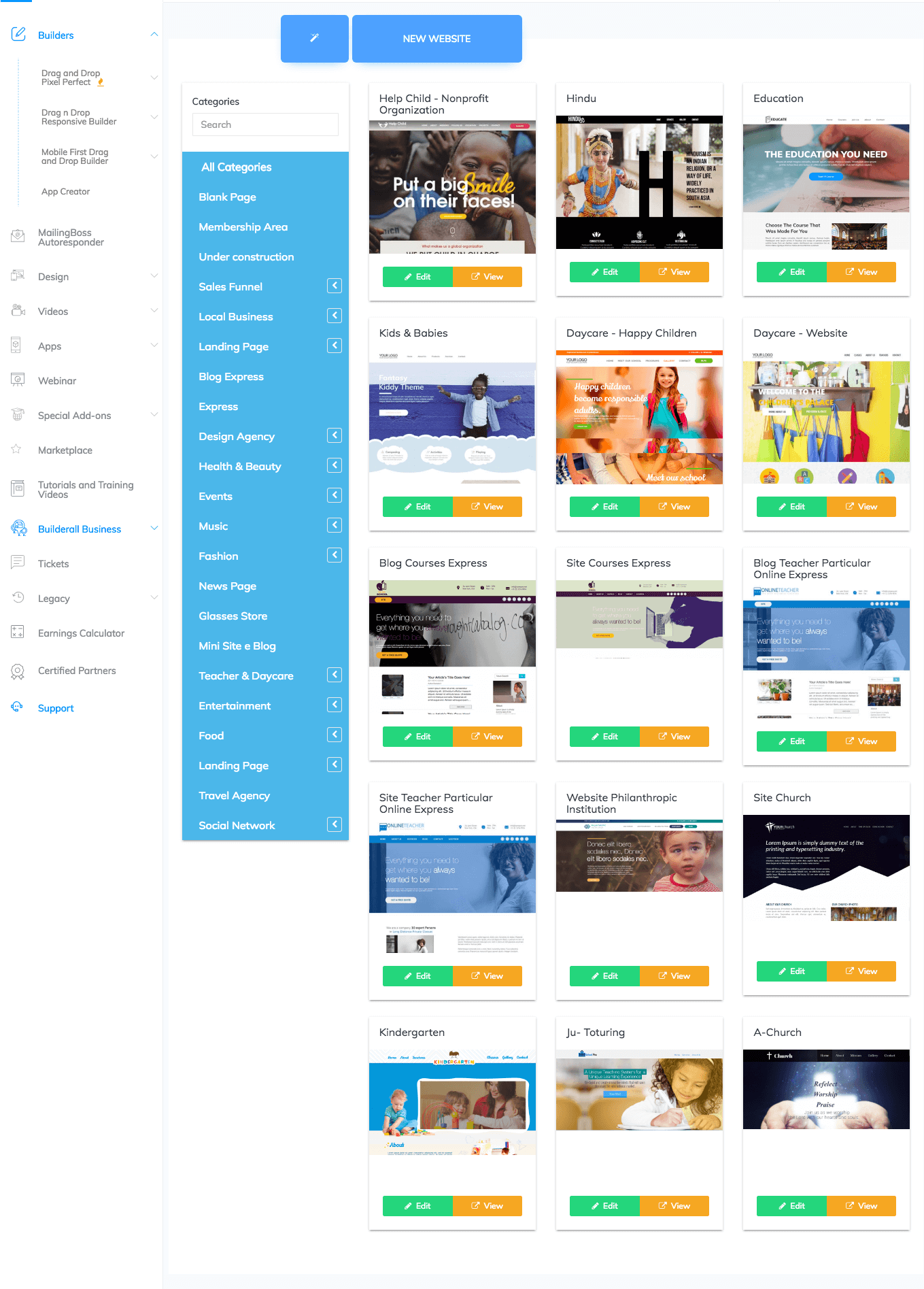 Because Builderall has various templates so that you can save huge money from buying WordPress Theme and Plugin. It can also avoid you from buying Visual Composer or some Block-Based WP Page Builder.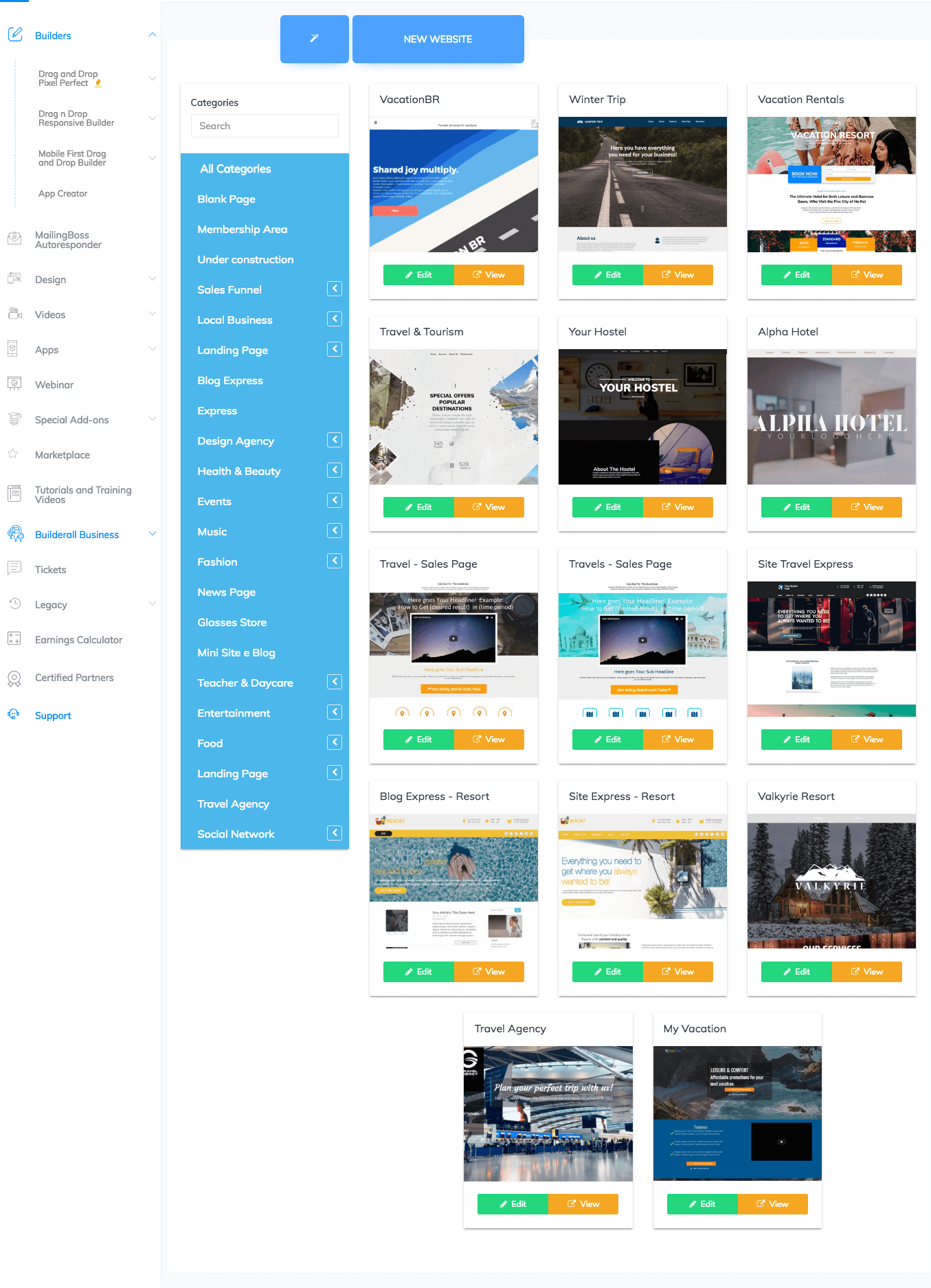 Not just that,they have templates for Graphic Design. These can su
e.Mobile and Blog Builder
Builderall is created to be a WordPress alternative and in fact,you can do that. This service has various themes and they work in multiple niche. Of course,you can customize it by using drag and drop elements.


Here are some mobile responsive page.


And this is the builder features of Builderall.

Now,let's take a look at Mailing Boss Autoresponder feature.
2.Mailing Boss Autoresponder
The most unique feature inside Builderall is an email list subscribers which up to 10,000 subscribers. Instead of using Aweber and Leadpages as some training outhere,you got both inside Builderall.
In fact,when talking about autoresponder,we talk about hosting first. The reason why you pay monthly fee for Getreponse,Aweber,Convertkit and Drip is because you are paying for the hosting. That's why self-hosted autoresponders doesn't charge monthly fee.
Builderall is a service that host your page and autoresponder in the US's server. Don't worry about this hosting platform,it's 100% uptime.
1.Mailing Overview
Here's the mailing boss autoresponder dashboard of Builderall.
Choose your bussiness address.
Right now,you can create your mailing campaign.
2.Settings Up and Integration
Integrating your website is an optinal process but you should do this.
At here,you need to choose domain and then copy the DNS record. Simply login to your domain service,Name.com or Namecheap,etc.
Don't worry,it's not a kind of self-hosted autoresponder because Buiderall covers the hosting for you in US.
Besides,you also need to import your list. If you have already used Mailchimp,Getresponse,Aweber before but not intending to continue to service,Builderall is an option.
You can import your list by 3 ways.
Builderall Mailing Boss is ethical because it allows subscribers to subscribe and unsubscribe. Here's an example subscribe form and unsubscribe form.
3.Email Templates
Depends on what you are doing,having an email template is a good stuff. What surprises me about Builderall is it has drag and drop email templates builder and various predone templates.

Here are some example templates in gallery. Pick any of these and then customize it.
4.Create Your List
You can also create double optin or single optin for Builderall Mailing Boss,it's super fast and easy.
5.Campaign and Automation
As i mention before,Builderall Mailing Boss can replace autoresponder software and it's real. In fact,you can create a mailing sequence together with Builderall. Look at these 3 screenshot.
This is a highly advanced feature that only Convertkit offers,now you get with Builderall.
And that's all you need to know about Builderall Mailing Boss. The next part when using this features will be taught and mentioned inside the member's area. Let's see the next feature of Buiderall,Design Studio and Presentation Builder.
3.Design and Presentation
a.Design Studio
These are customizable graphics for you to add your brand and logo. This feature is high awersome especially if you are selling or lanching product online.
I think right now,you may understand where most beautiful graphics come from. They are available mockup templates that fits for any business.
I will not show you all in this single review post,please watch video for more detailed.
b.Presentation Builder
4.Videos
a.Animation
Many people say video will be the main traffic from year to come. So,of course,you need to create video for online business.
Firstly,pick some templates. Then,you can view the custom video editor.
You can easy drag & drop text as well as customize it.
Not just that,you can also insert Animation for Text.
What really surprises me is that Builderall Animated Video Creator can upload video from PC.
And your custom sounds.
As you can see,this app has Text to Speech Features.
Not just that,you can change video backgrounds from their themes.
As an animated video creator,it has Custom Animated Characters Elements.
If you are thinking about make money as a video agency,it's a nice idea to benefit.
For the video editor,you can edit layers together with how animation displays.
b.Floating Video
This feature is like a video hosting service. You only need to upload your video and then getting the link code from Builderall server. Of course,it includes https certification and it can not be stolen.
The process will be upload video from your computer and then wait. After that,you copy paste the code. If you don't intend to buy Wistia,Builderall can do this for you. Watch the video i have uploaded below,it's an example as video hosting and player.

You can customize how it displays here.
5.Apps
The last thing to talk about Builderall is some useful apps inside. Despite being a monthly fee,i think you are saving a lot budget with this tool.
There's a lot apps here and of course,the number will not reduce.

b.Browser Notification
The best way to increase conversion besides a good looking landing page is exit-intent. With Builderall,you do not only create popup for your page but also a notification.
In fact,people can not avoid seeing this when they are coming to your landing page. Instead of buying additional services,you get this with Builderall.
You can also view the statistics on how it performs. Here's an example browser notification. So,there will be no PushCrew budget.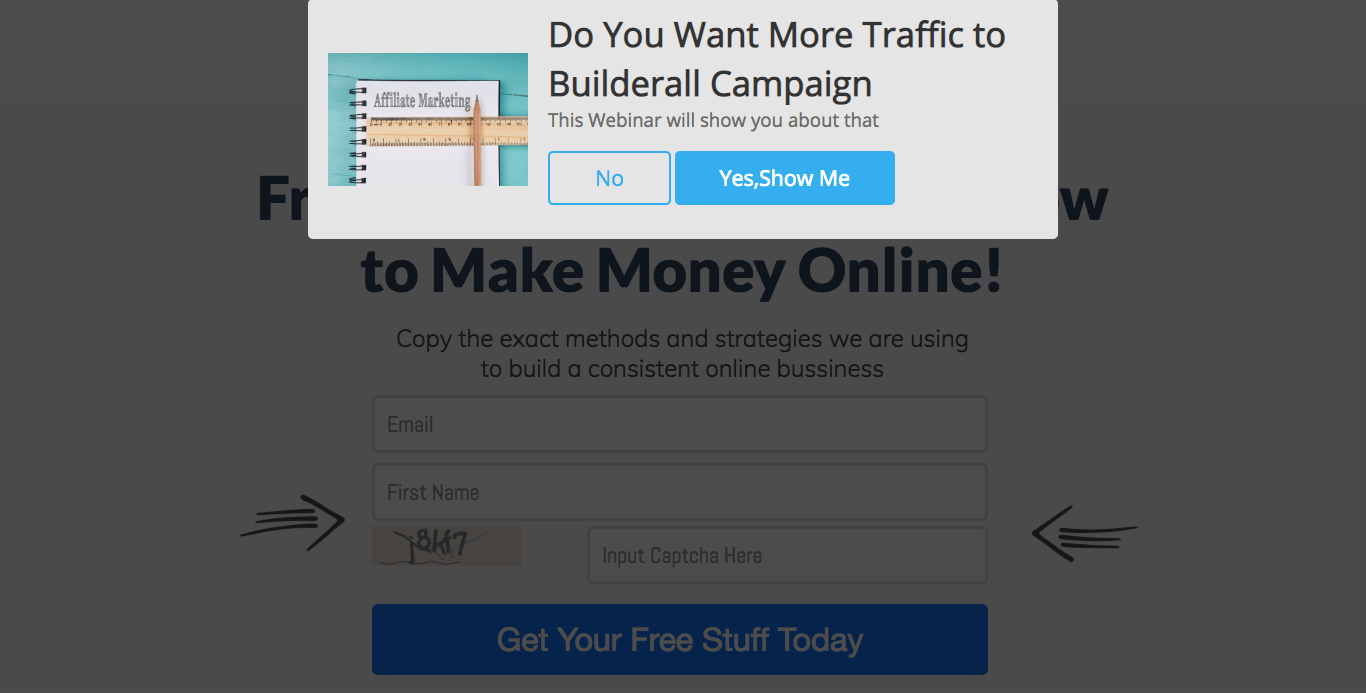 c.Seo On-Page Report
Besides advertising,you should also focus on free traffic. With free traffic,you can not forget SEO.
There's a lot factor in order to rank on Google such as backlink,content,keywords,syndication,RSS,etc. But before doing these stuffs,you may need to get more SEO on-page good first.
Builderall's landing page don't only SEO friendly but it also help your site rank on Google.
d.Click Map
The best way to know why your landing page doesn't convert is to know what your audiences are doing. Normally,if you are paying for Crazy Eggs or Heatmap Tracker,this will cost you monthly. And guys,you got it completely free in Builderall.
e.Script Generator
If you lack copywriting skill,don't worry because Builderall has script generator feature for user. At present,there are only 2 landing page services adopt script generator,Clickfunnels and Builderall.
What surprises me is that these script can be used for various online niche and usage. You can use for a video sales letter,salespage,headline,email swipes and even funnel. Let's take a look at my example script. This is Builderall Script Generator.
i.VSL Script
This is a nice features when you create a video sales letter that contains high quality copywriting technique. Builderall adopts animated video creator so that you can you both here. Besides,you can also use it to create a webinar video.
After that,click on Export Script. Then simply download and view it as a Powerpoint file.
f.Social Proof
One of the best way to boost conversion and creditability is to add social proof towards audiences. When viewing your landing page,they can not stop watching social proof. Without Builderall,you will need to pay for some services such as Proof.com,Convertproof or Provely.
So,you are lucky because you get access on Builderall.
And that's the social proof feature of Builderall. Certainly,this addon will boost a lot conversion for your landing page. Using Builderall is a complete saving of time and budget.
g.Instagram Autoresponder
When you sell products and services,you shoudn't ignore the power of Instagram.
If you post something on Instagram,normally someone will comment on your IG post. Replying to them will make them feel you care about them.
But we don't have time to manually each person one by one. So,just setup automation using Builderall.
h.Builderall SMS
SMS is presently really hot right now and it's a perfect way to reach audiences,the open rate is almost 100%.
You can purchase new Credit from Builderall,it's actually like SMS cost.
Of course,you can easily create and manage new contact.
And create your SMS list.
After that,you can send SMS to your contact list,please don't spam.
i.Builderall Zap
People currently use WhatsApp a lot so that you should also use that app.
With this one,you can send bulk message to your contact list.
In order to use this one,just setup verification.
Remember to comply with the rule from WhatsApp so as to avoid banned.
k.Video Wrapper
People say video is hot and profitable. However,it can only monetize if you market or Call to Action the correct way.
That's where Video Wrapper comes in,which will help you add CTA to existing video.
We can upload a 1GB file in maximum,i think that's enough for a video ads.
At here,you can insert object and subtitle.
6.Builderall Shopping Cart and Affiliate Management
This is a very great features and team Builderall has added this new product in 2018. Normally,it's only accessible for Jvzoo,Clickbank and Paykickstart,Samcart with a lot fee.
But right now,you get for free at this product. When you sell or launch product online,shopping cart and affiliate management are a must. They don't just bring you these features,they now create a marketplace just to sell products at Builderall.
The usage of this feature is similar to Jvzoo but i think it's better a lot. If you are thinking about selling ecom products without Shopify,this one is a good practice.
a.Adding your Own Product.
It's super fast and easy to add cart for your product. This app works with any landing page builder on the internet.
You can also use it to sell both physical and digital products. But hey,you must have at least $100 on your Paypal before selling. Besides,after someone purchases a product,he will automatically added to your autoresponder account,that's a big value. No way email from that autoresponder can be fake because that's a purchase email. It doesn't just work with Mailing Boss,it also works very well with other autoresponders.
b.Affiliate Management
At here,you can manage affiliate request,seller information and refund.
Now,you can get even better traffic from being a vendor. And best of all,you access for free as a Builderall's user.
7.Webinar Features
This is a marketing technique of top 8 figure marketers. Top marketer like Anik Singal and Anthony Morisson run live webinar every time and thanks to them,they can sell high ticket products and generate multiple high quality leads.
But why paying expensive monthly fee for Demio,GotoWebinar and Webinar Jam if you have Builderall. In fact,this can save you a lot budget running a live streaming webinar or an evergreen webinar.
As you can see from my screenshot,you can upload your own video into a live webinar or chat with your audiences. With this feature,you can use MailingBoss to import list. About live link and recorded link,you can provide your page with Builderall. I have viewed their landing page templates,there's a lot templates for webinar marketing.
8.Builderall Bussiness
This is a program from the company that helps you earn recurring revenue. To access Builderall Bussiness,you need to pay $49,9/month and then you will access training,materials and full features of Builder All of course.
Many people ask me how much they can make from this program. But before you make money,make sure you understand it first through my 16 minutes video below.
I am not trying to encourage you to buy this program but trust me,it's an easiest income stream you have. Remember that this is a high demand software with a very affordable price so that you have great chance to earn.
9.Facebook Inbox Answer
Everyone who is selling products online will certainly love this features. People who comment on your Facebook post are Ad Post are 70% likely the real potential customers.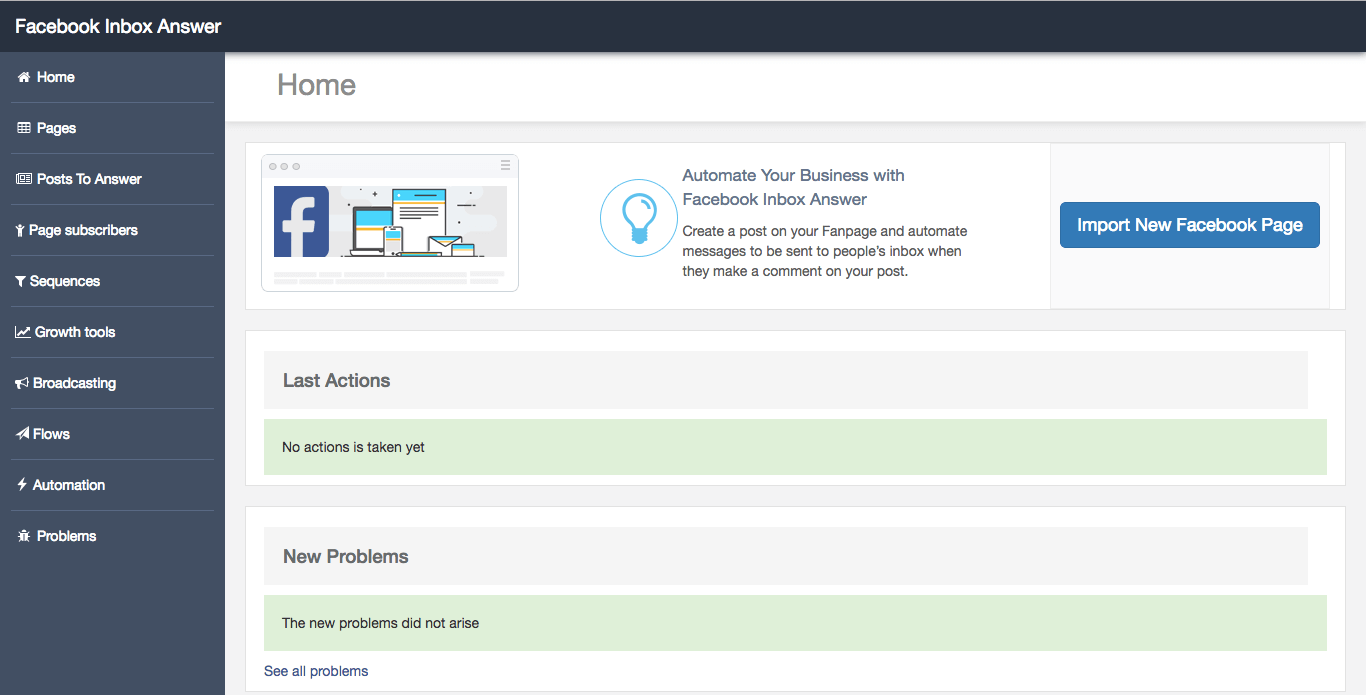 But face this,you don't have time to answer anyone of them. So,Facebook Inbox Answer will automatically private message to people who comment in a specific post.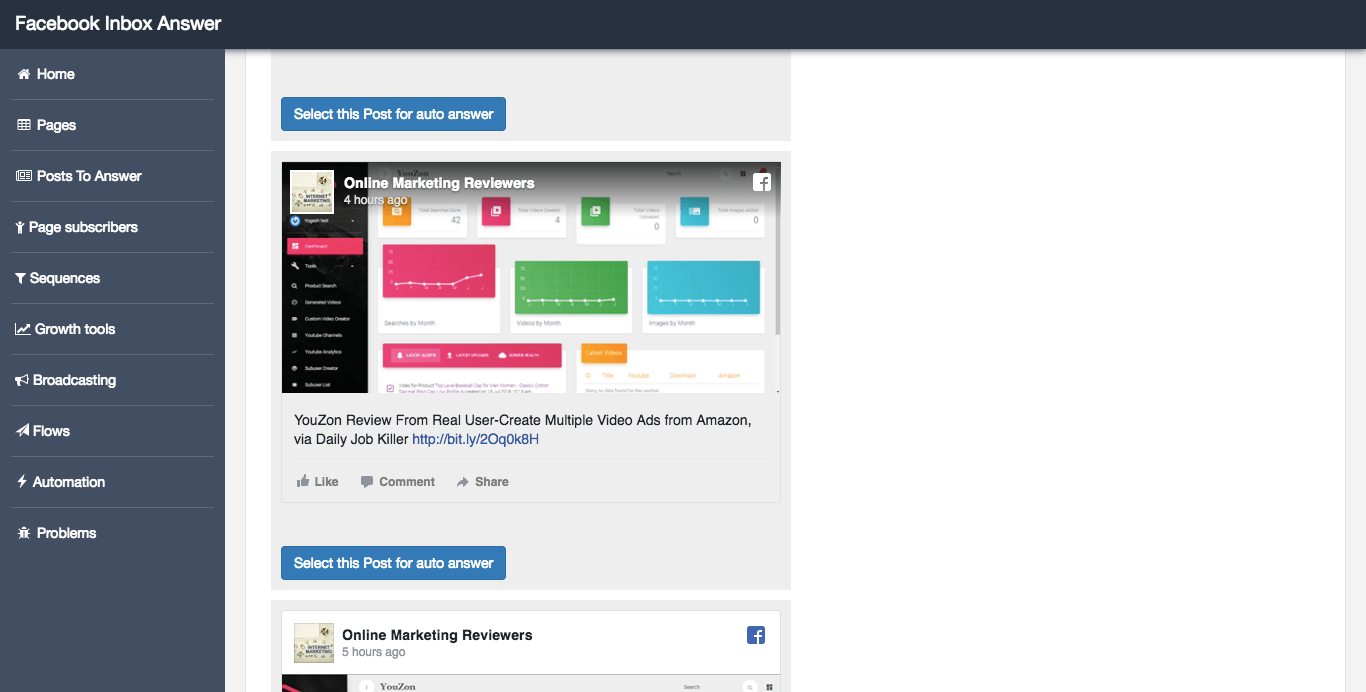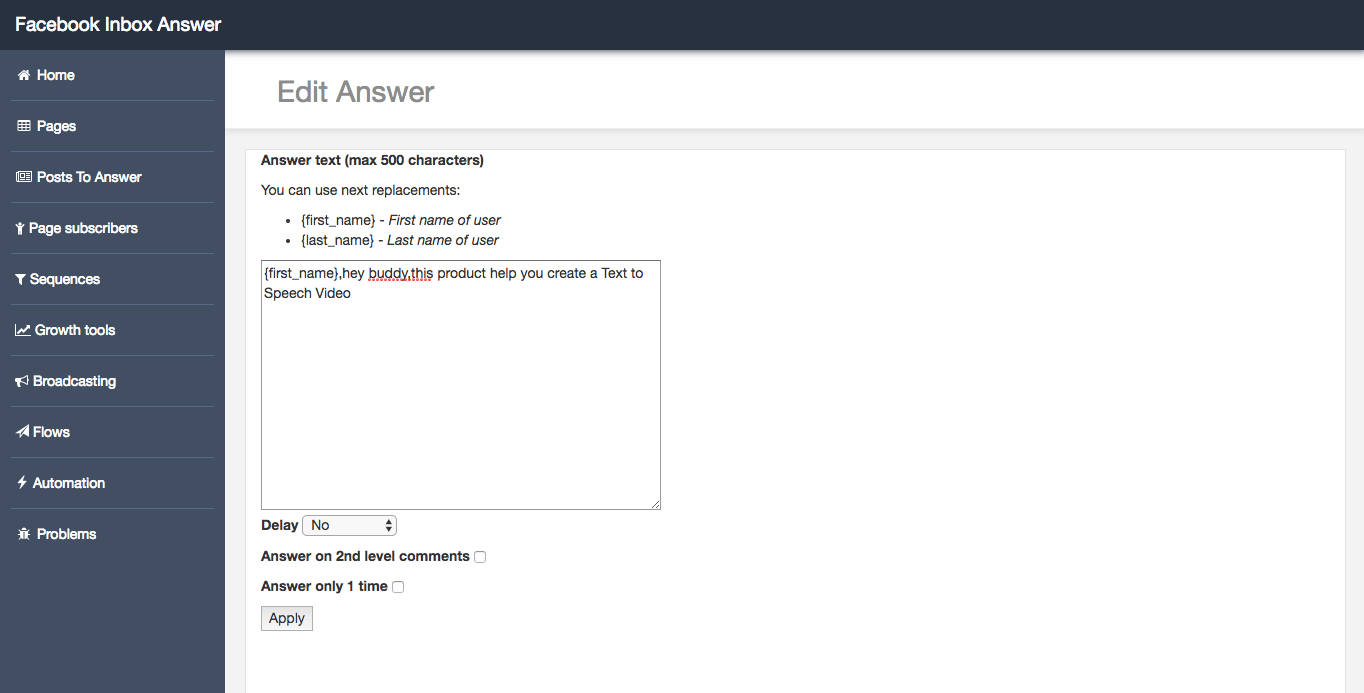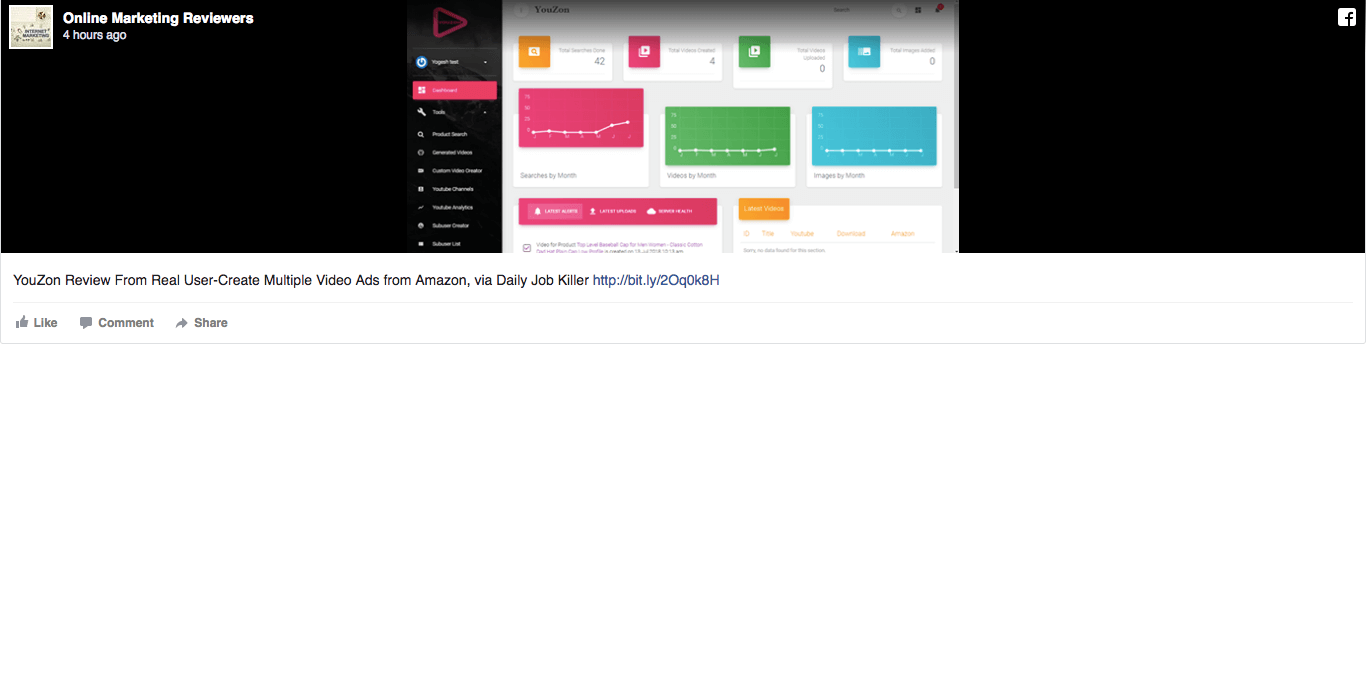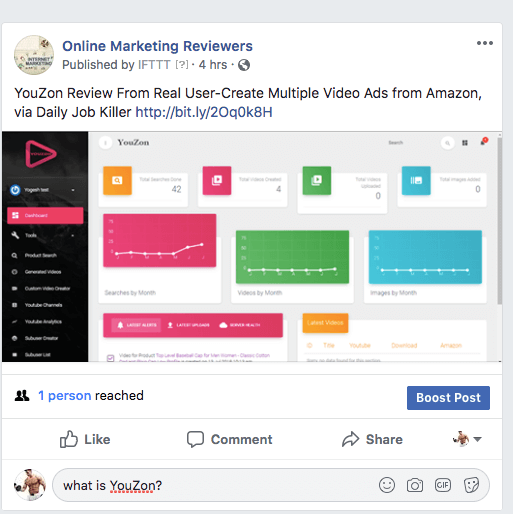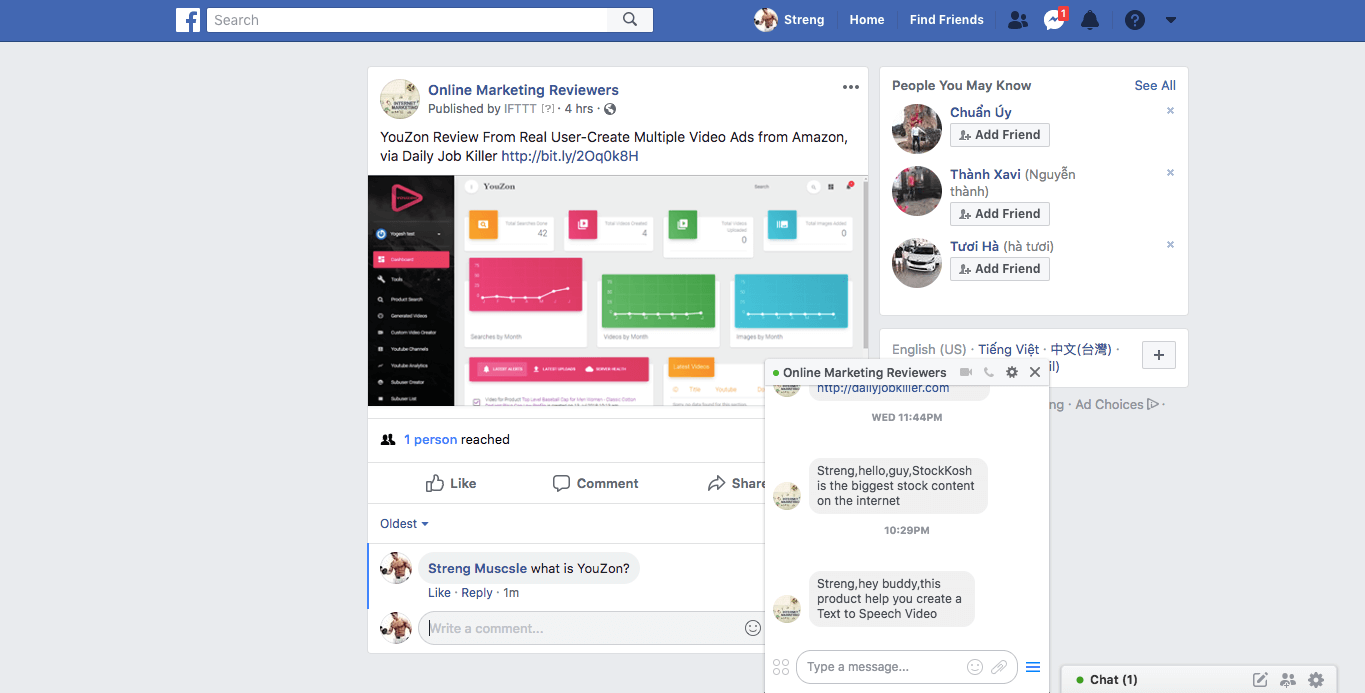 As you can see,anyone who comments will be received private message like this. You know,this can bring potential customers into real buyers.
10.E-Learning System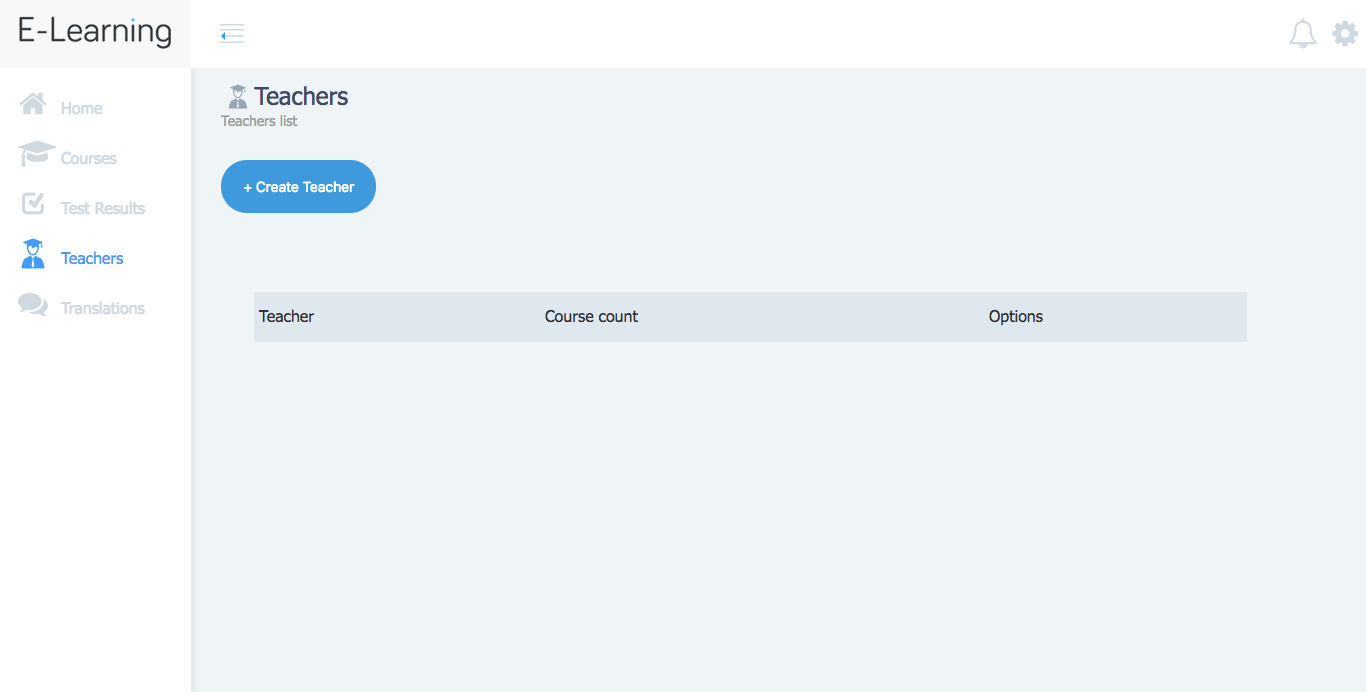 This feature is a true big value of Builderall. Think yourself,best online course builder such as Teachable,MyKajabi and ValueAddon costs you hundred of dollars per month. To be clear,they worth the price because they can host video for a course.
But right now,you don't need to buy them anymore because you have Builderall.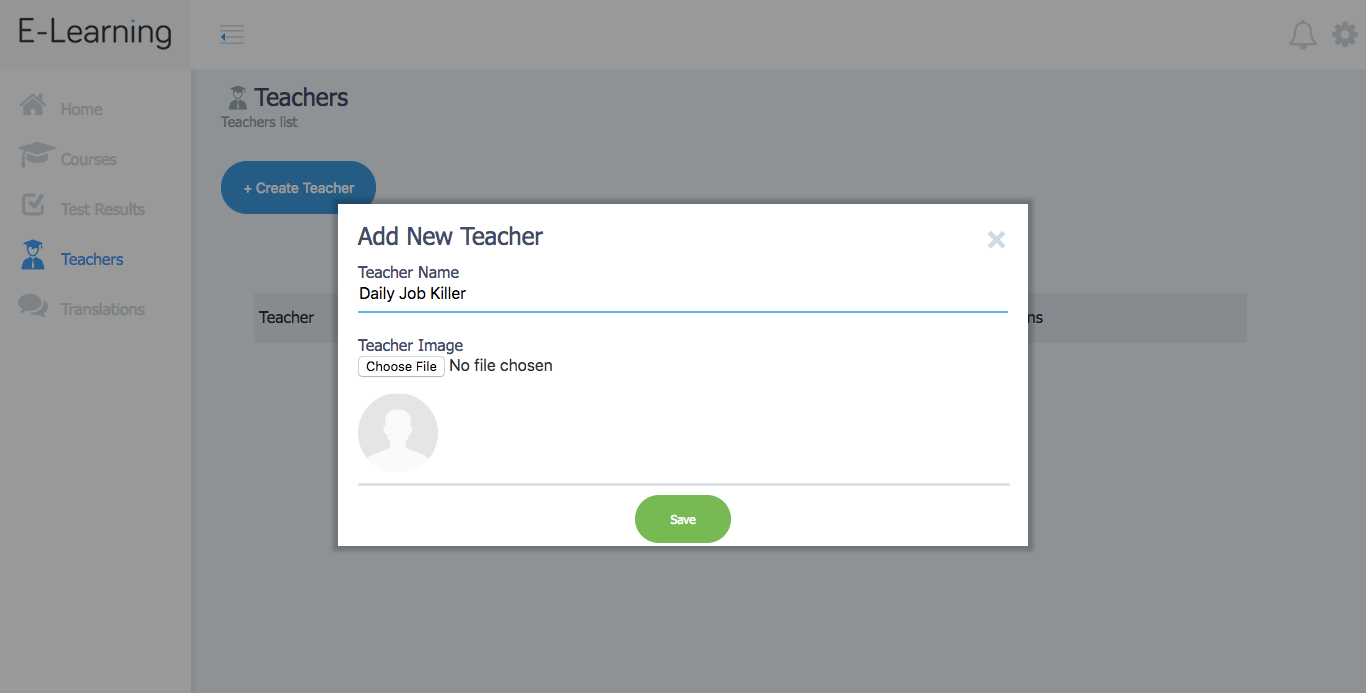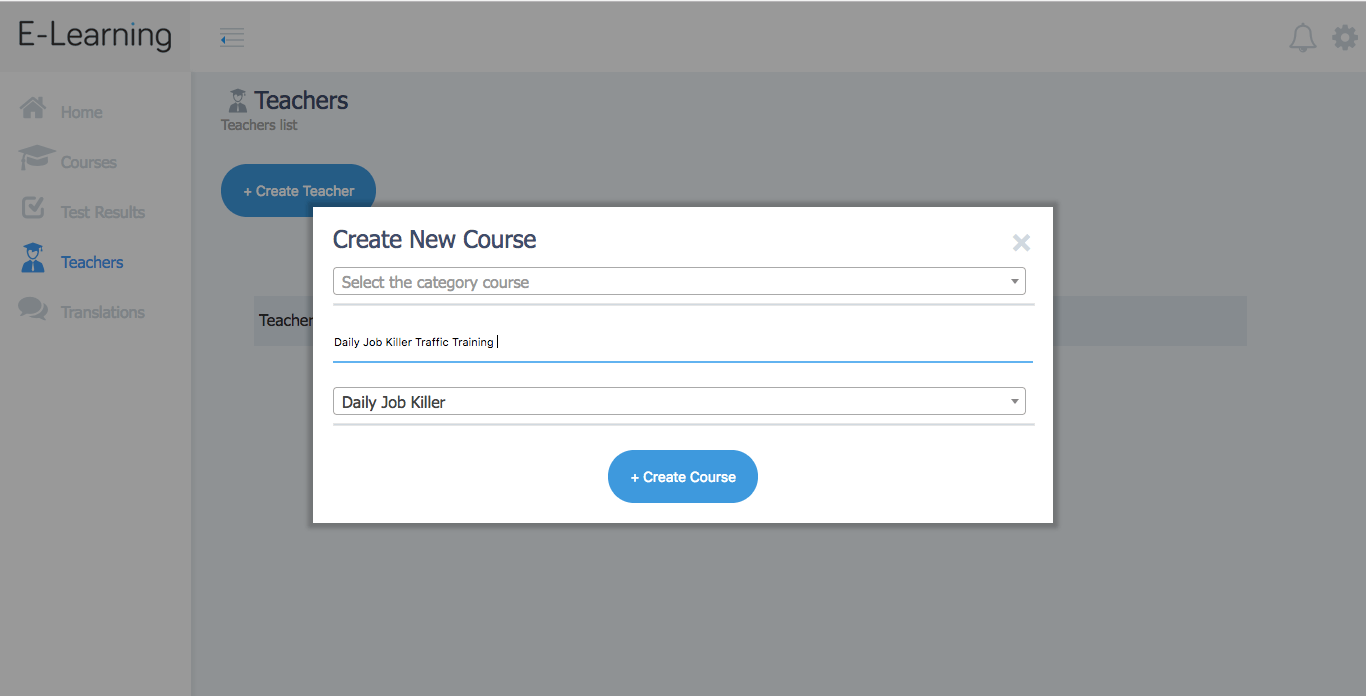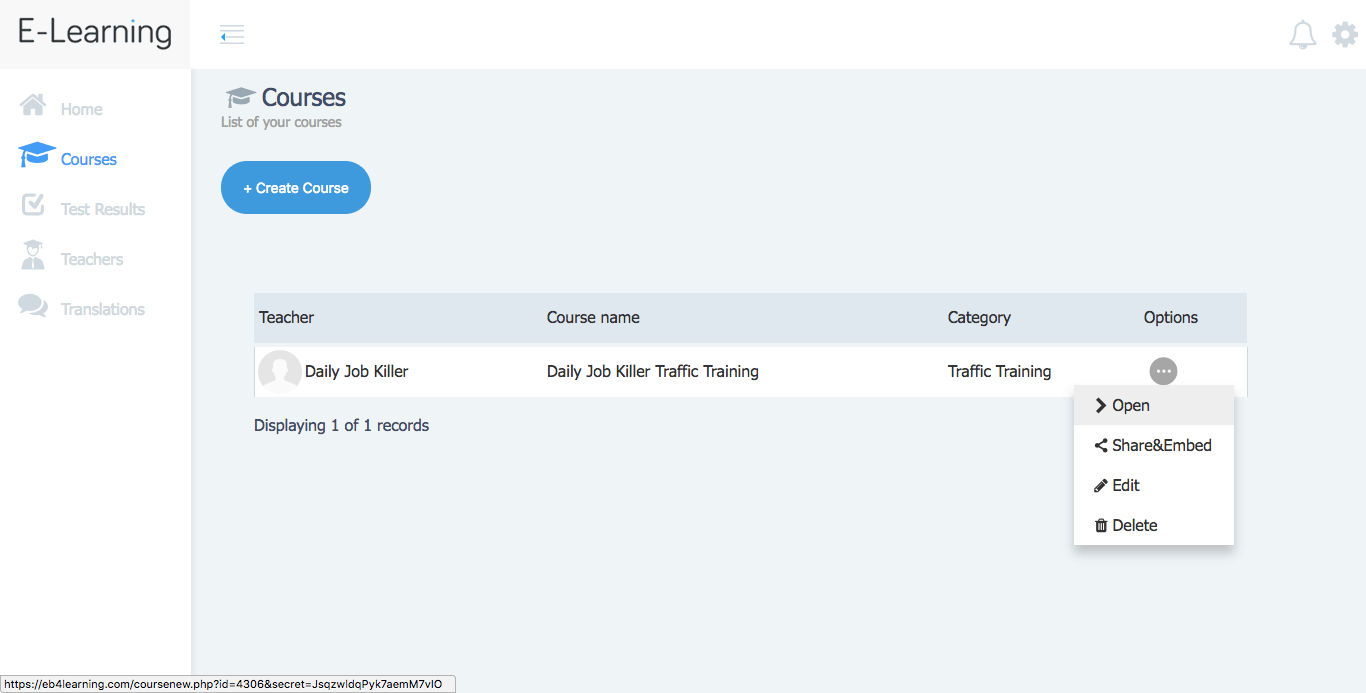 This is the course in reality. They will host that course on the cloud and it's available for Digital Marketing Plan ($29,90/month)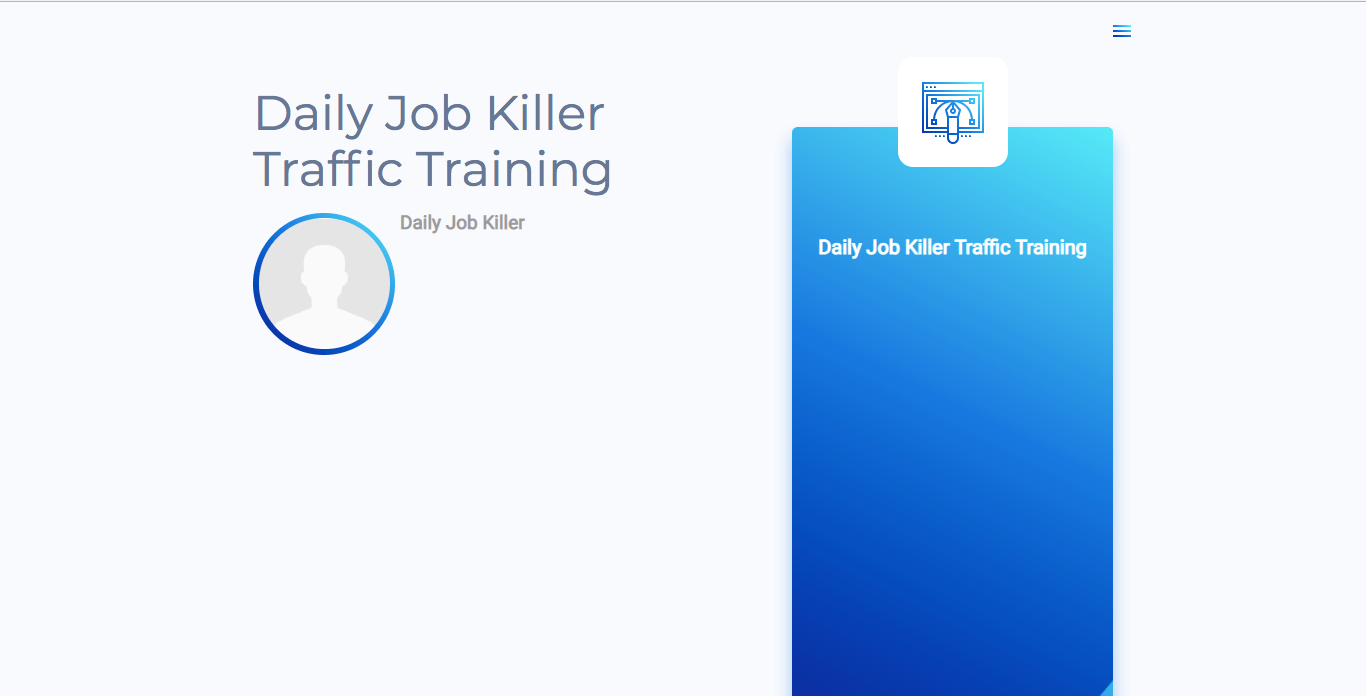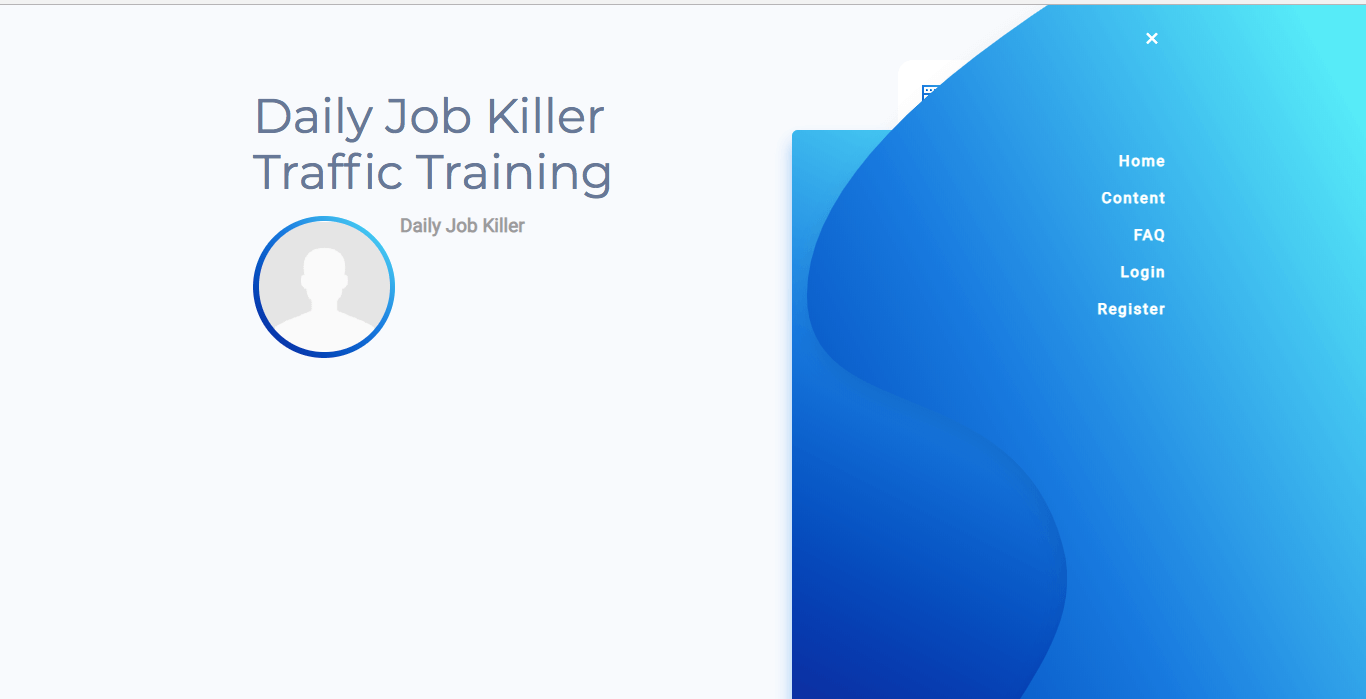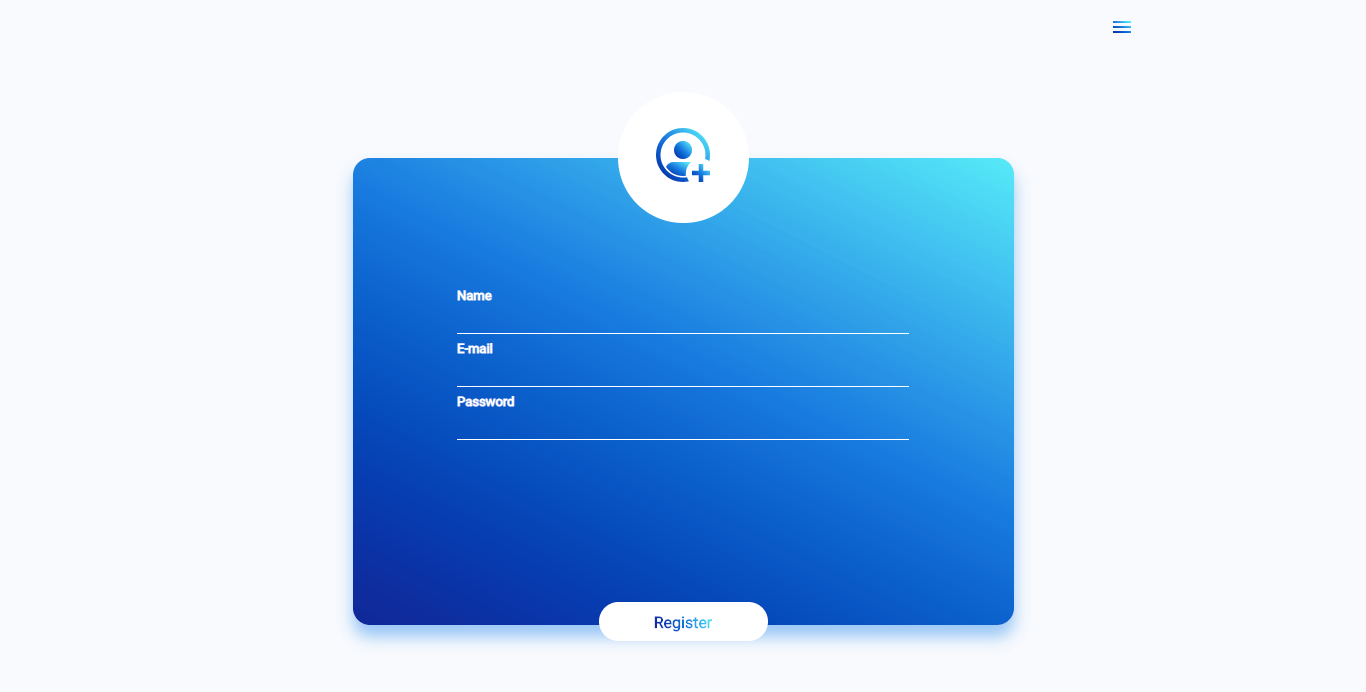 However,there is not Buy Button for this feature. So this mean if you want to sell course,you need to use Builderall Marketplace (for $49,90/month) or Checkout and Sales Funnel (for both $29,90 and $49,90) Features.
Of course,you can sell both free and paid course.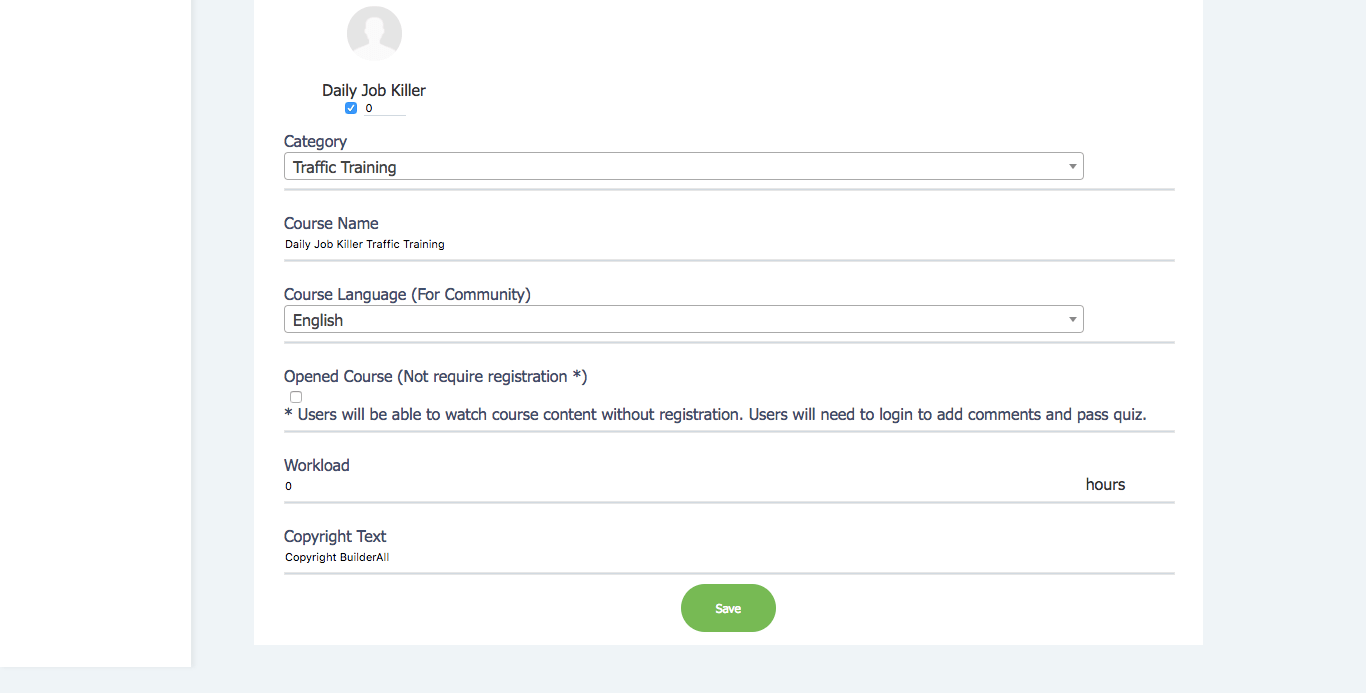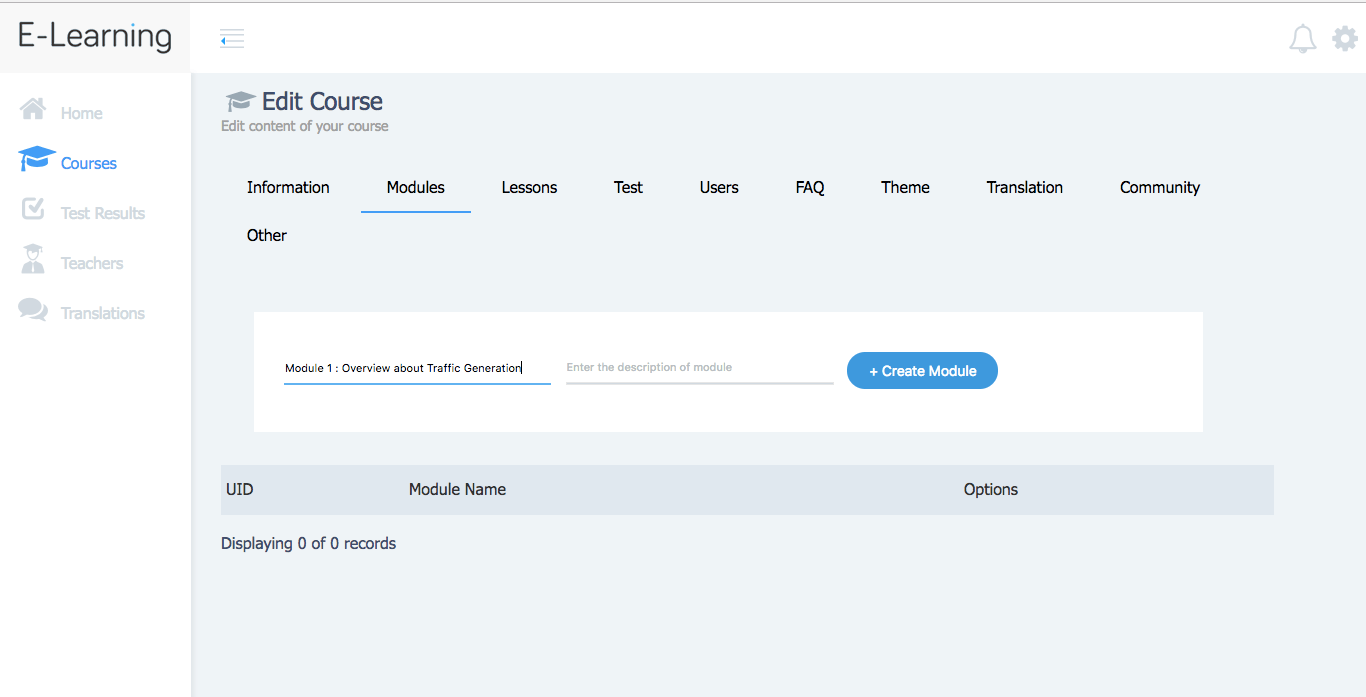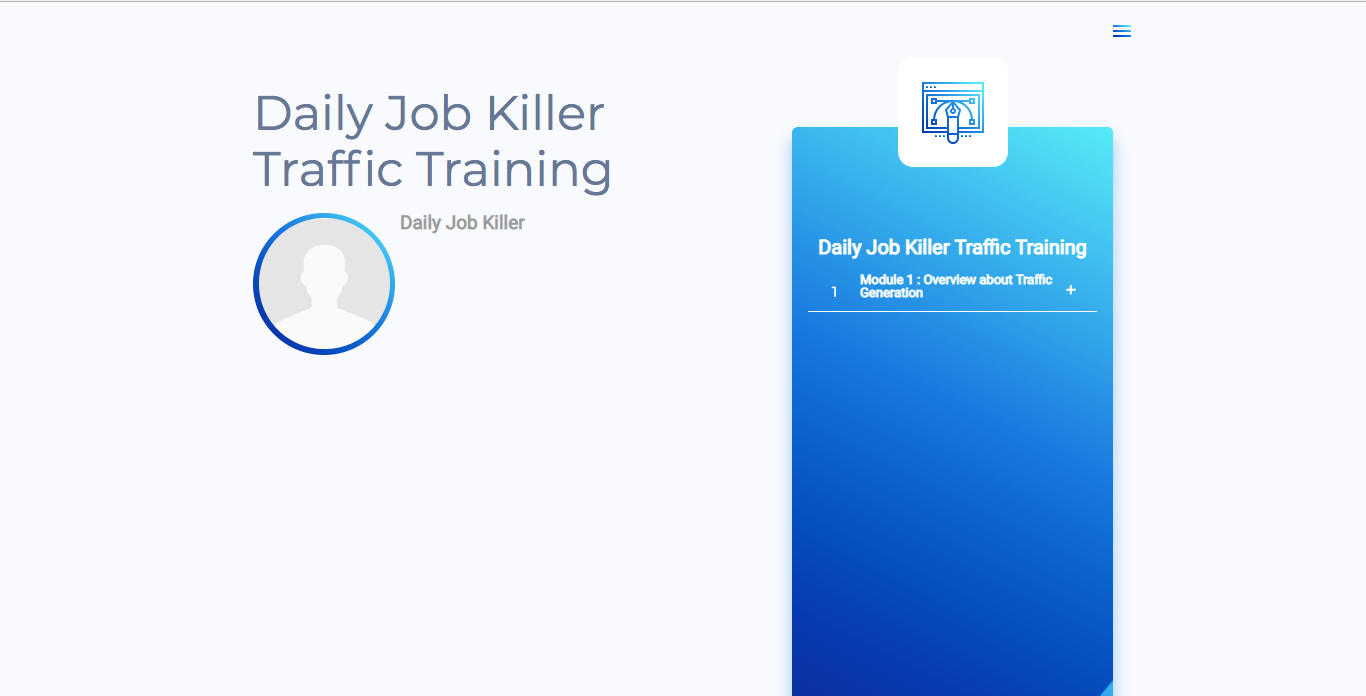 As you can see from my pictures,you can easily add module and lessons.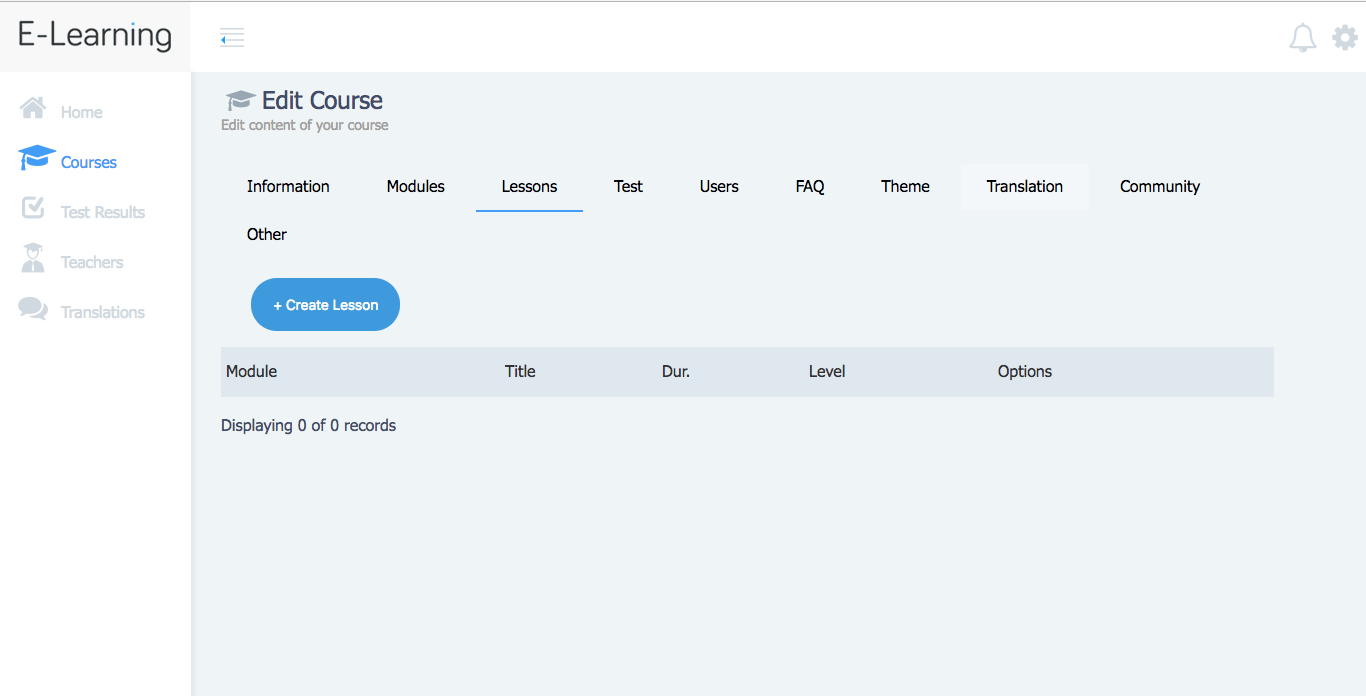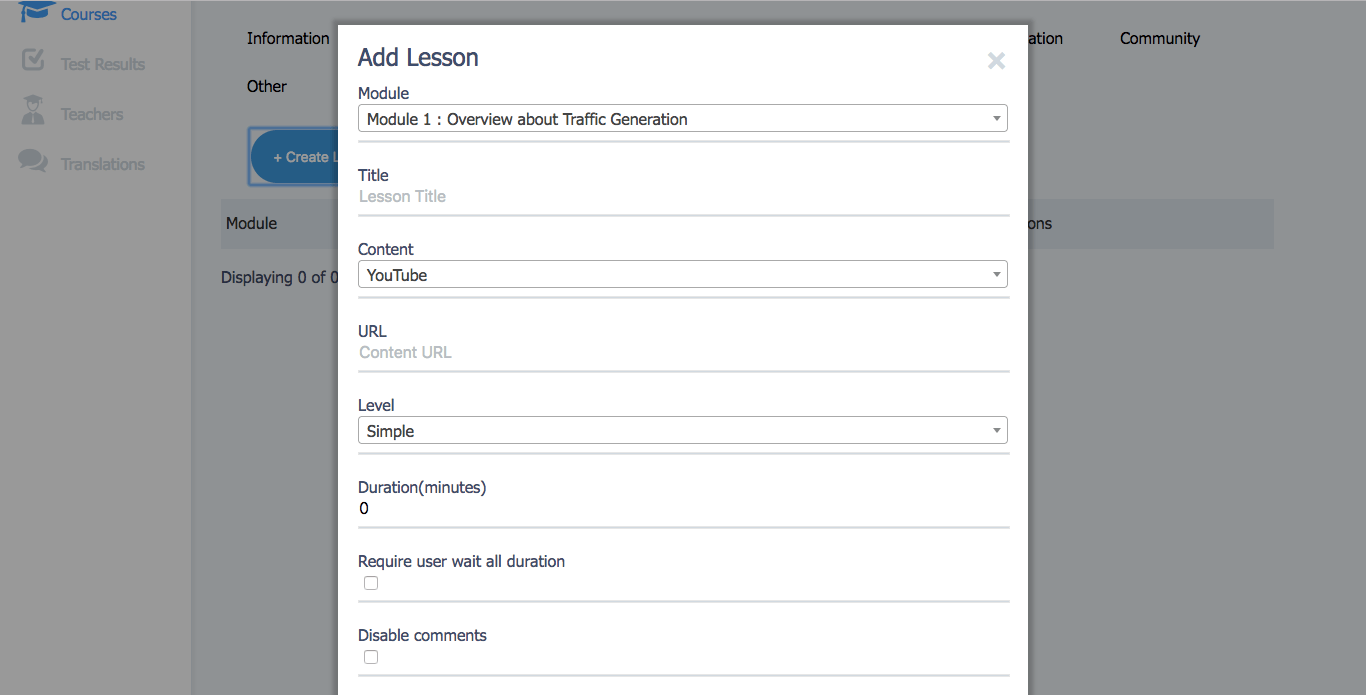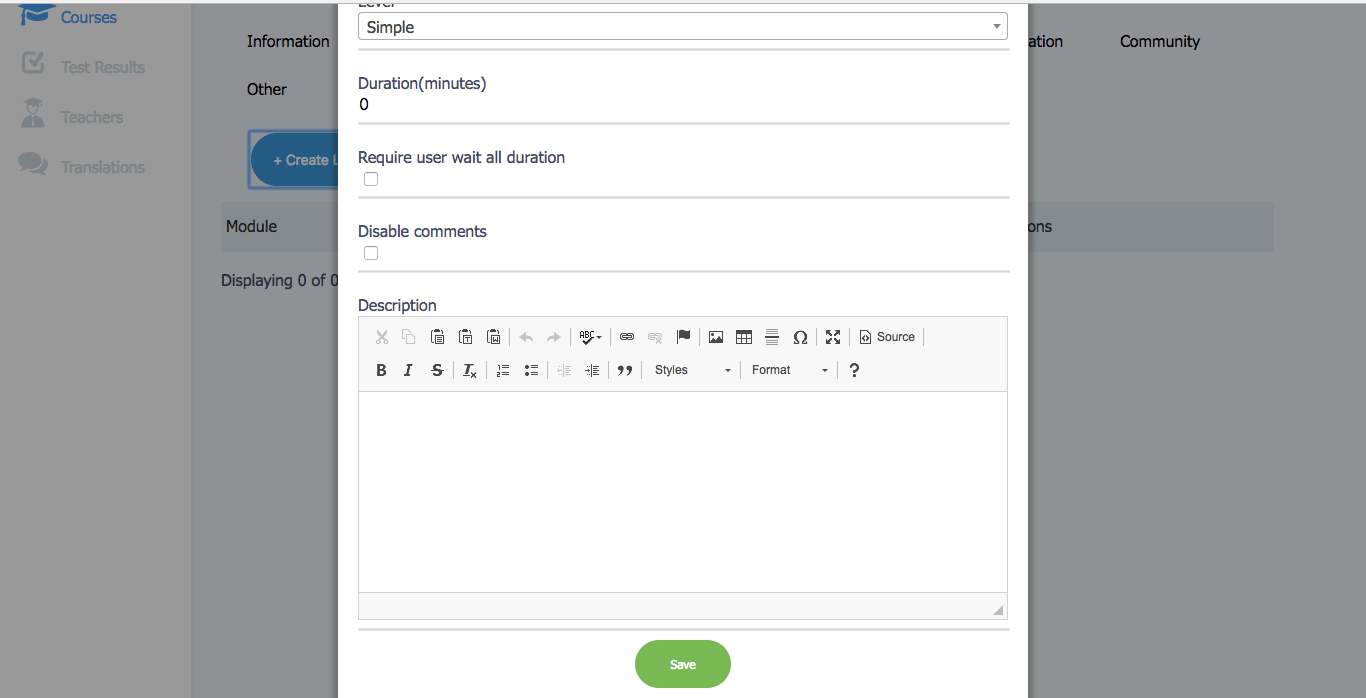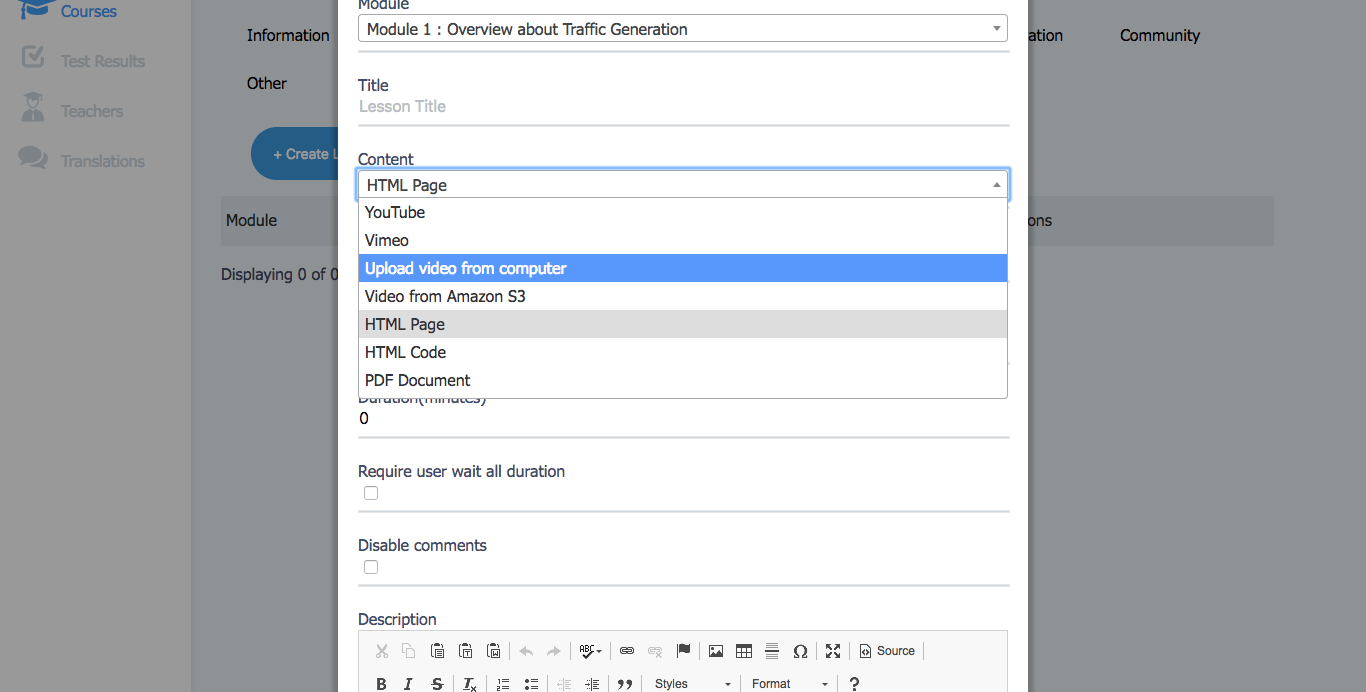 Normally,when people sell a course,they will purchase both membership site and video hosting services. And guys,you have both with this service,very clear right.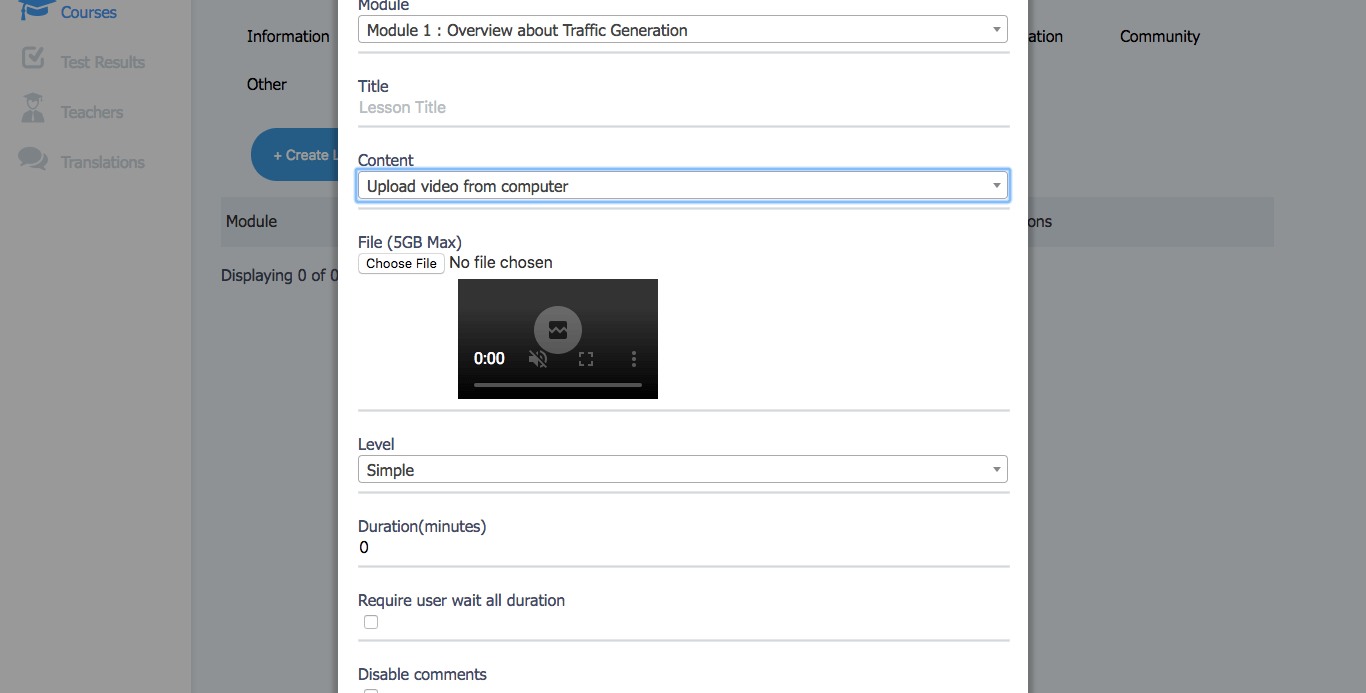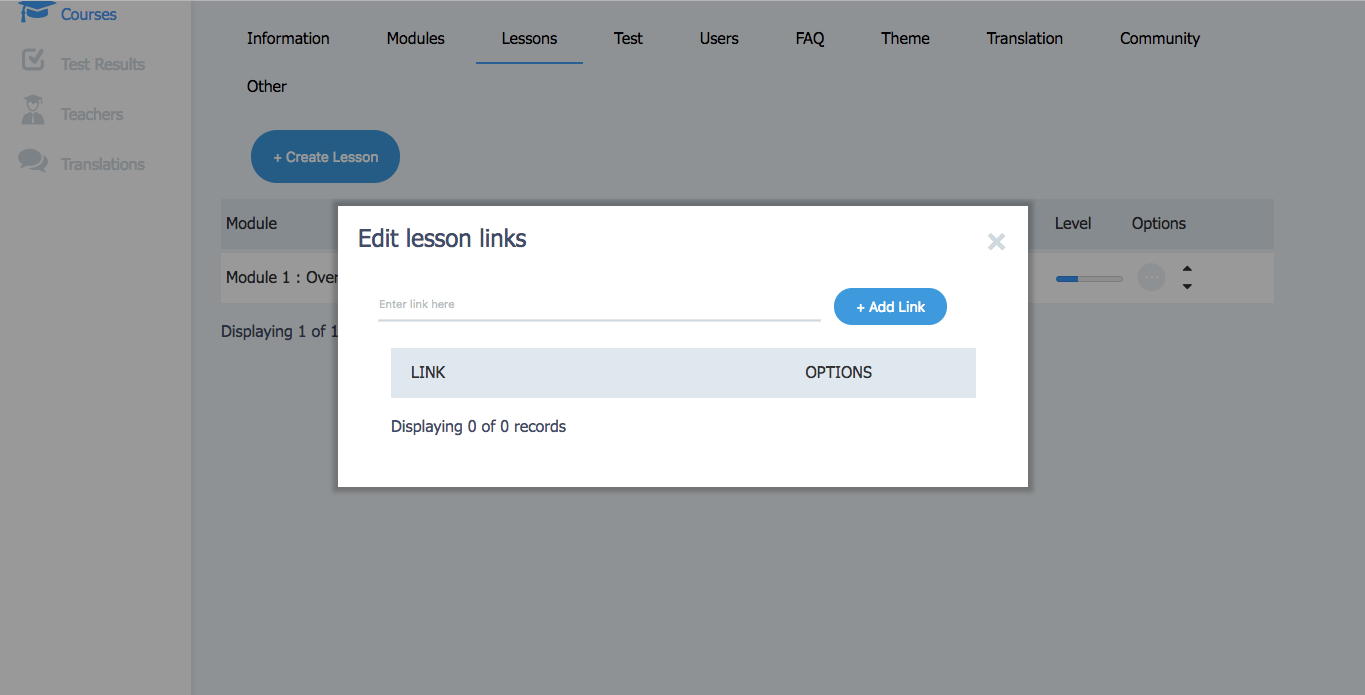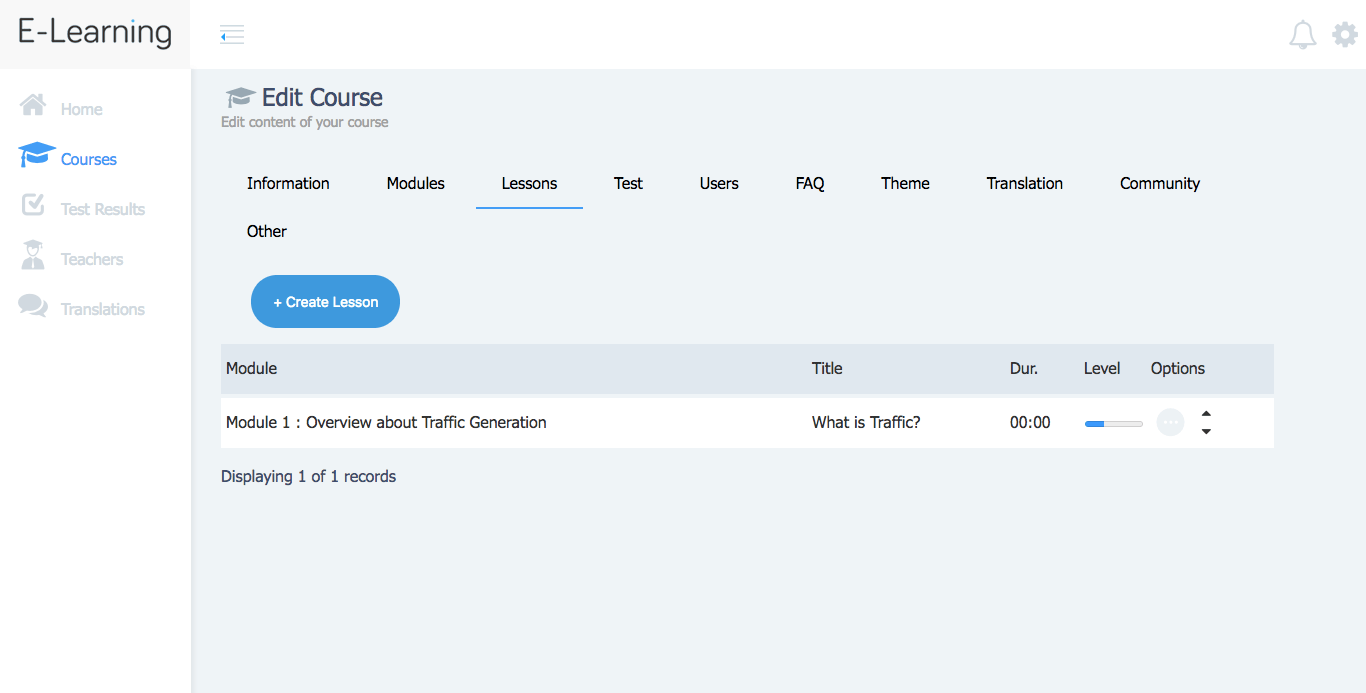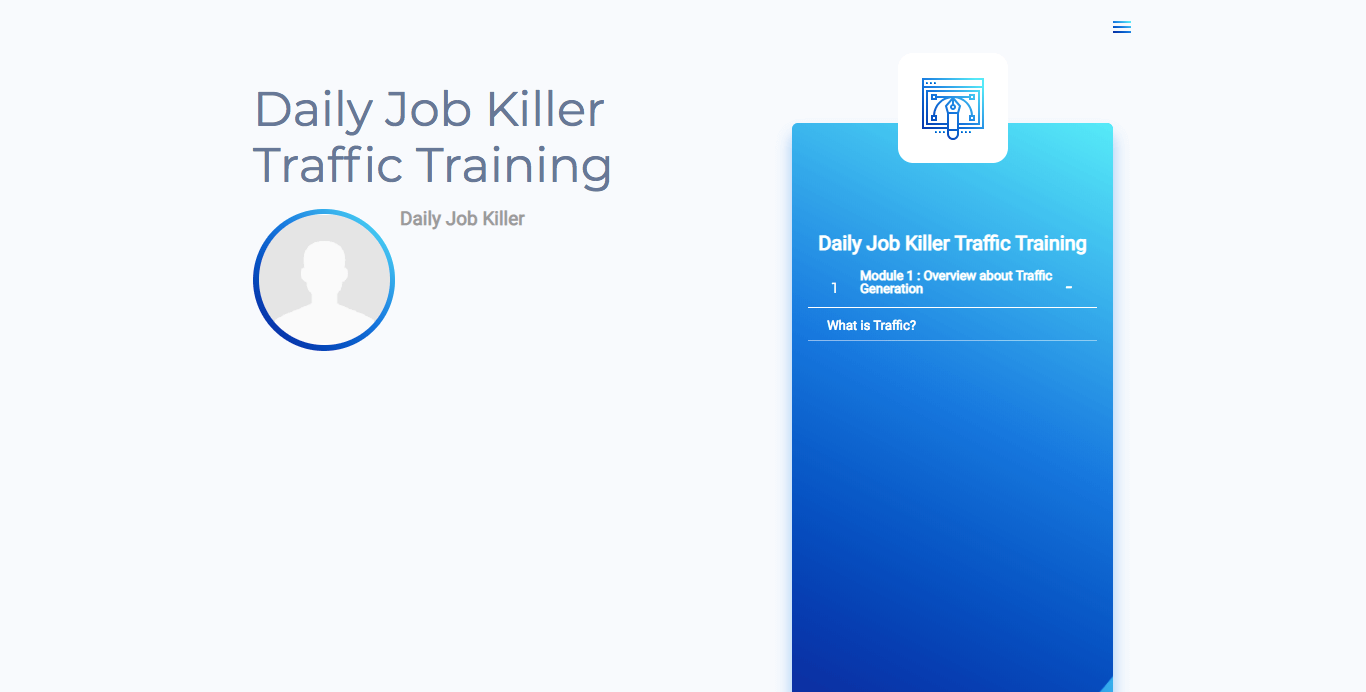 The cool thing is that you can combine test and quiz for your online course.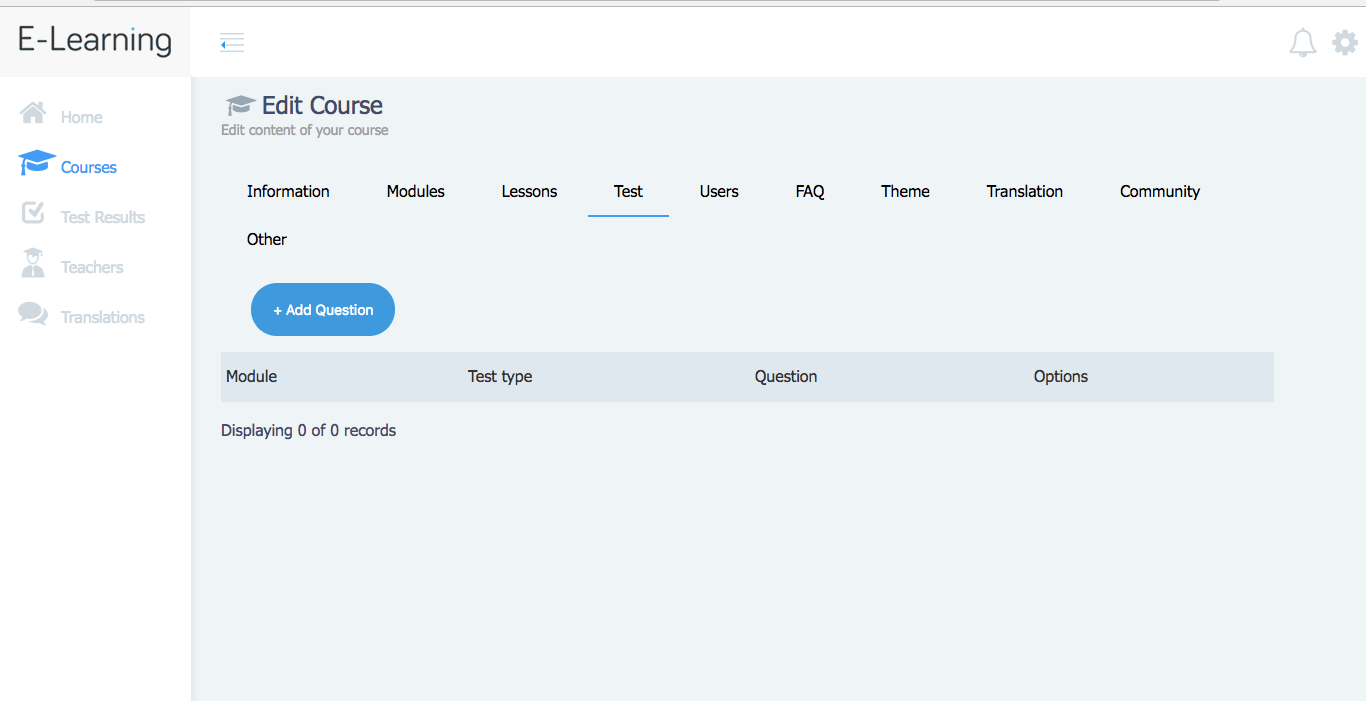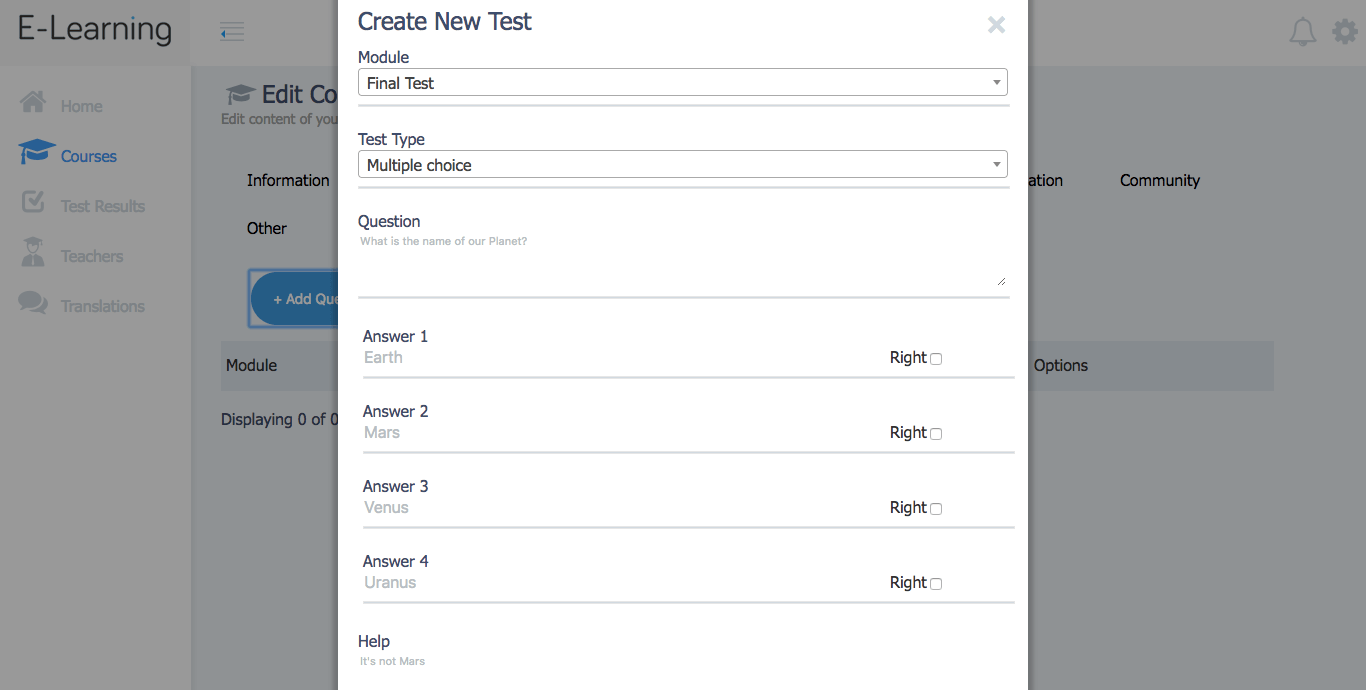 You can manage users,this mean they can also be your mailing subscribers.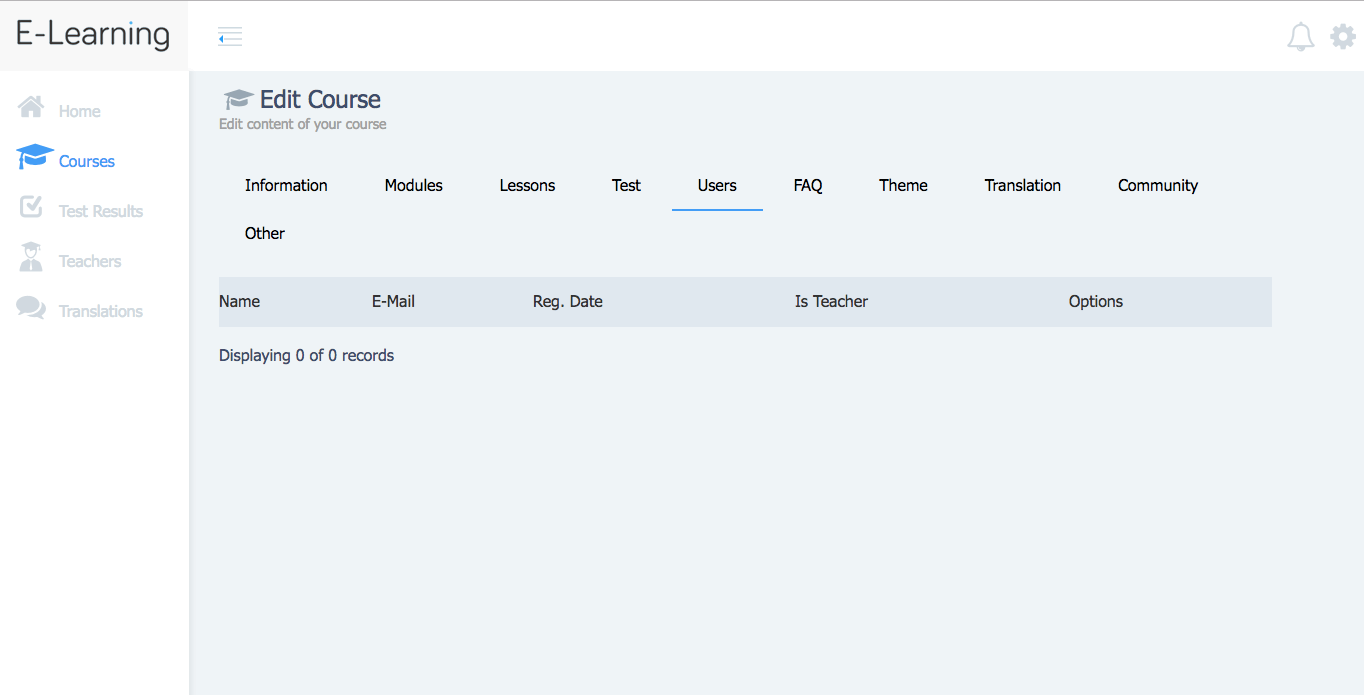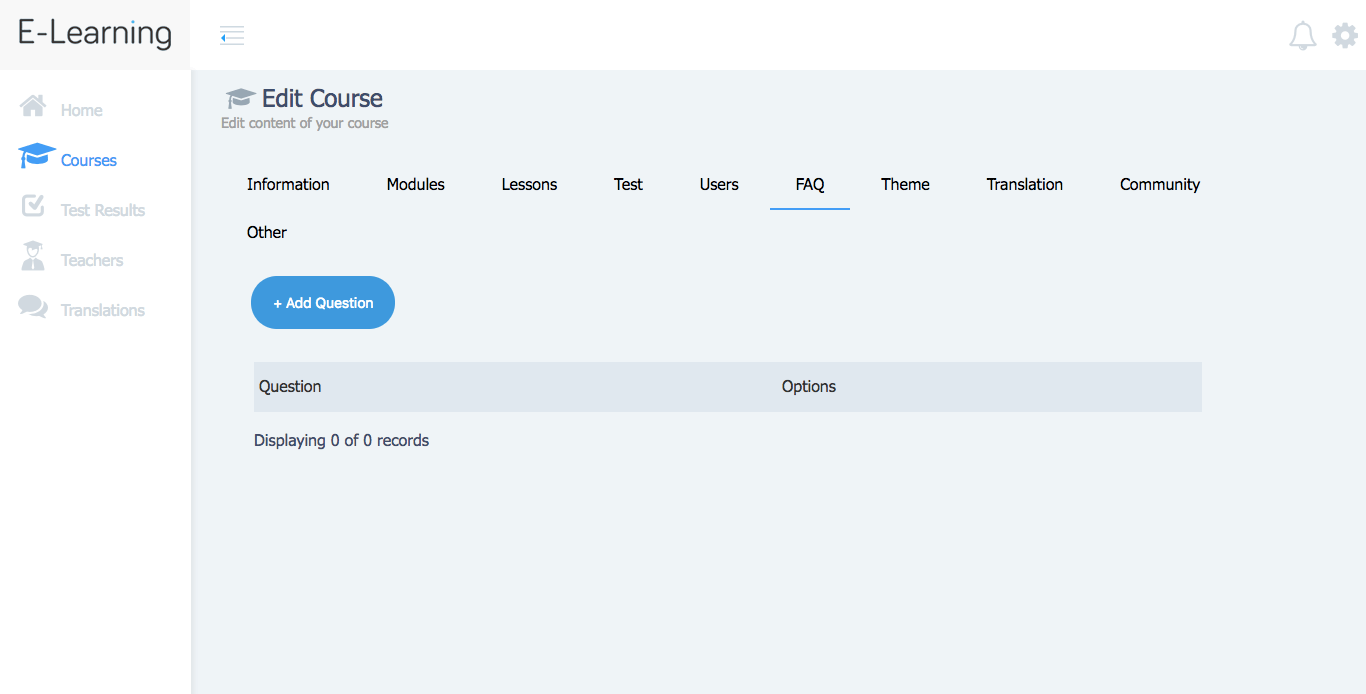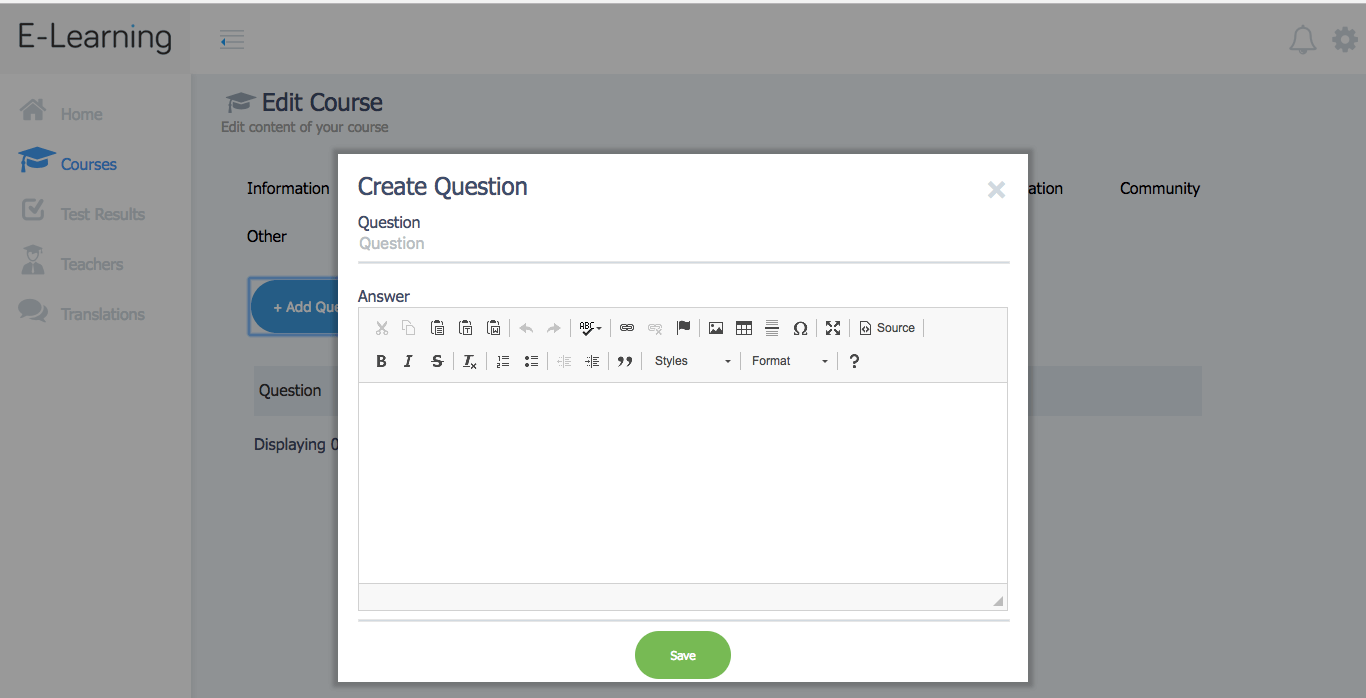 Your course doesn't just have friendly look,it loads very fast.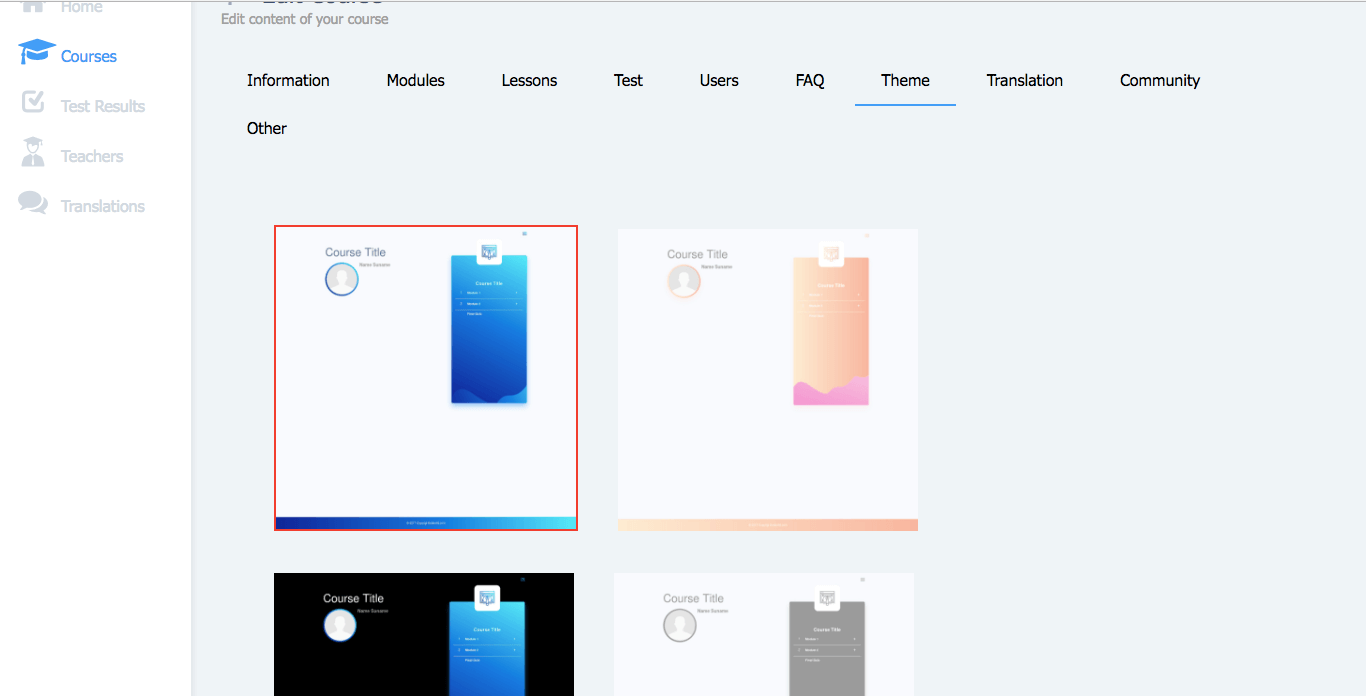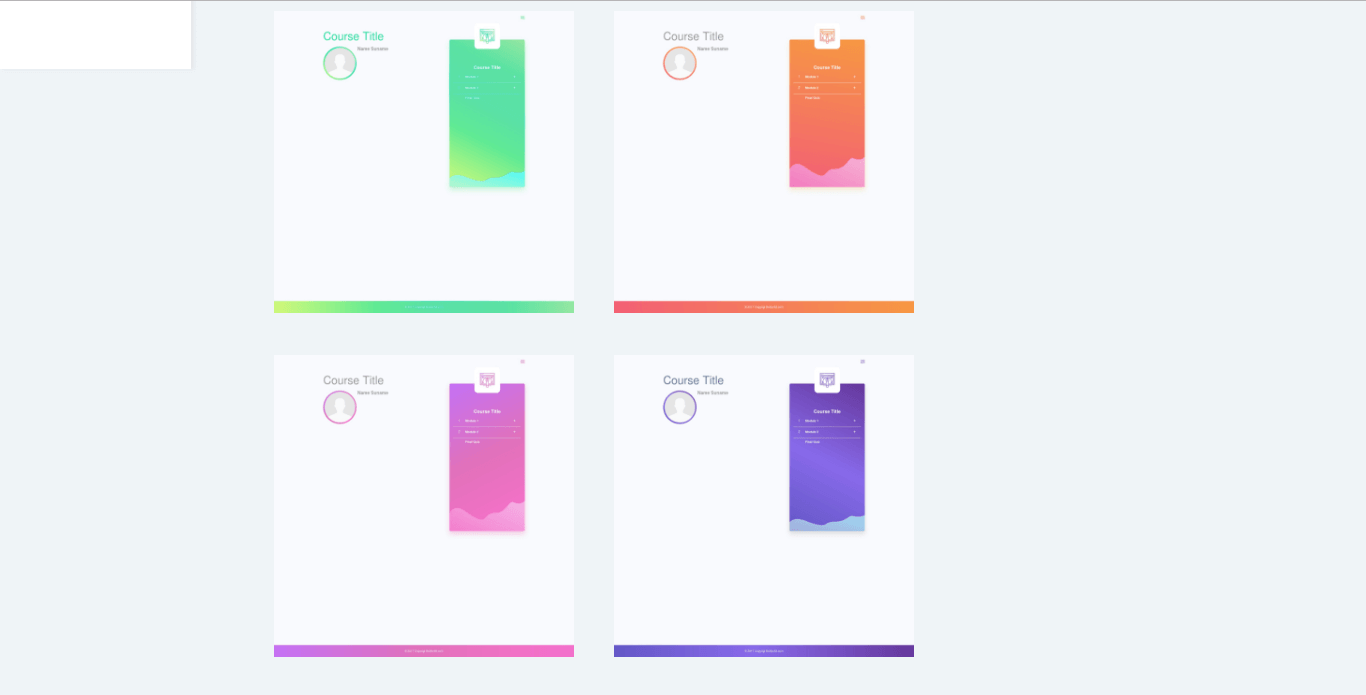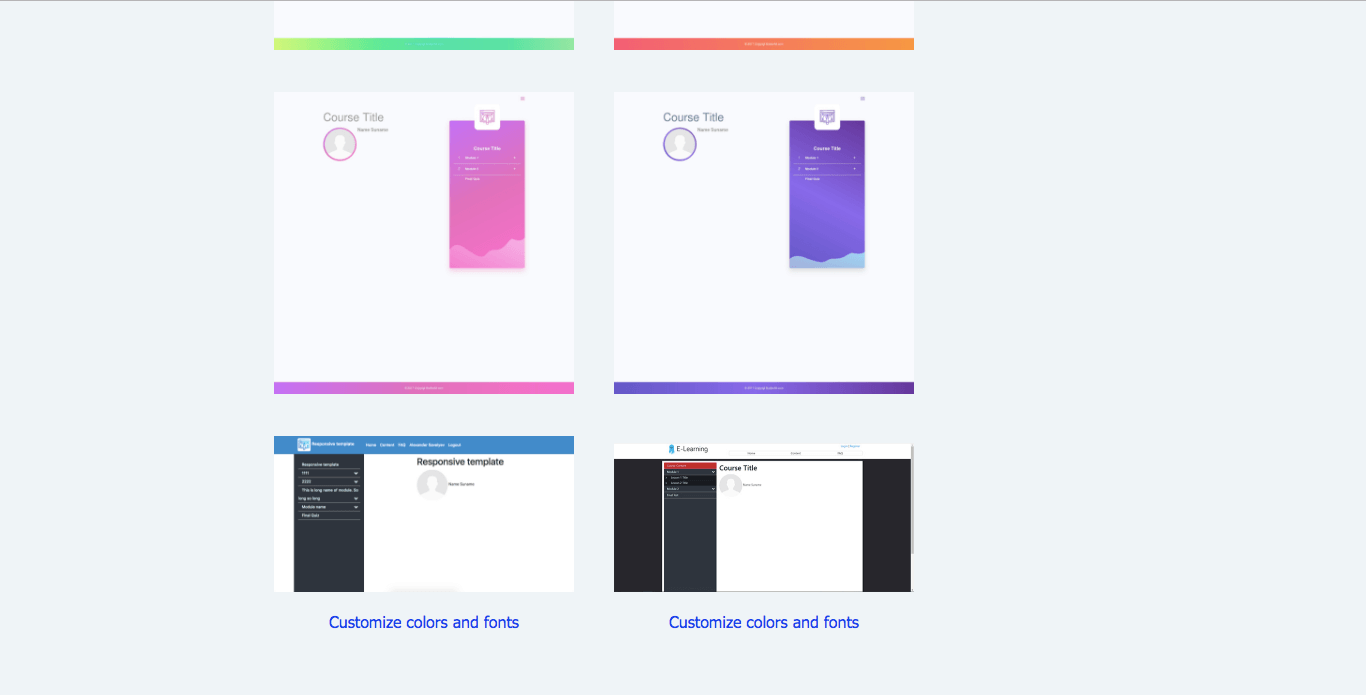 They also support multiple language.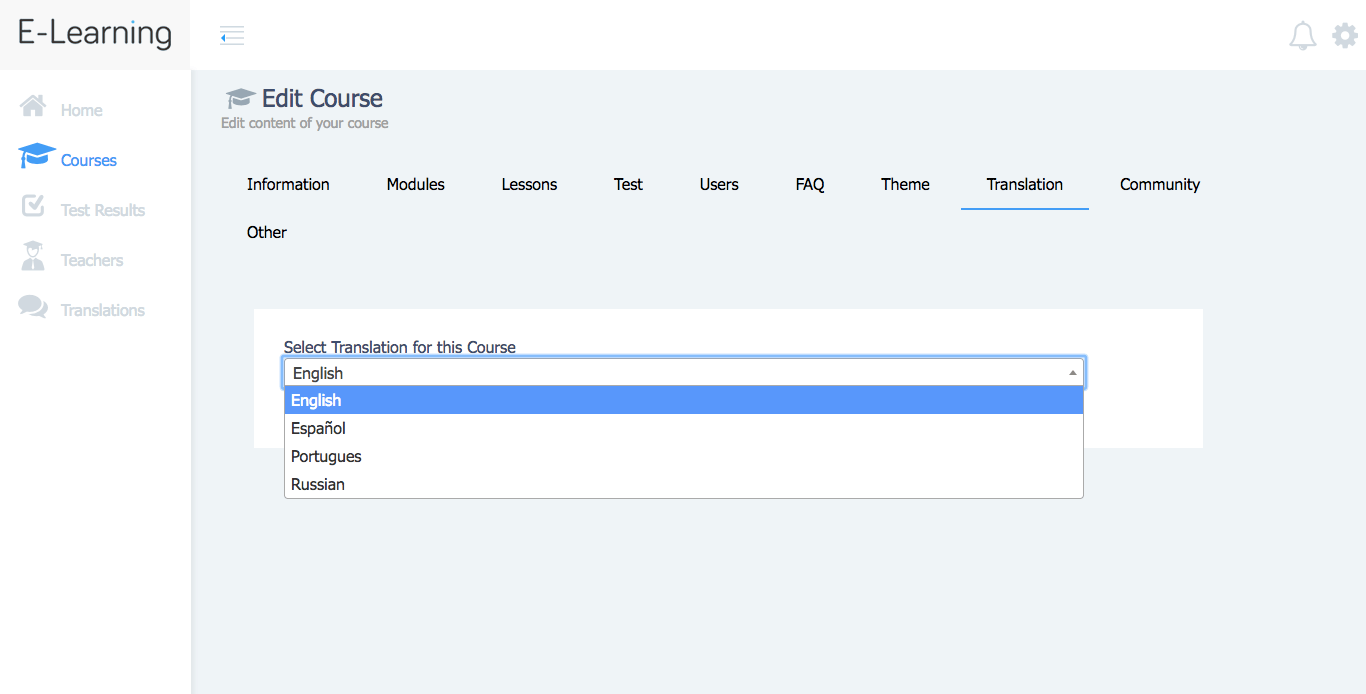 I have personally asked Erik Salgado and i see that many people inside Builderall are from Brazil,that's why they have Portuesge. If you want your country to be available for Translation,bring your local contact to this plattform 🙂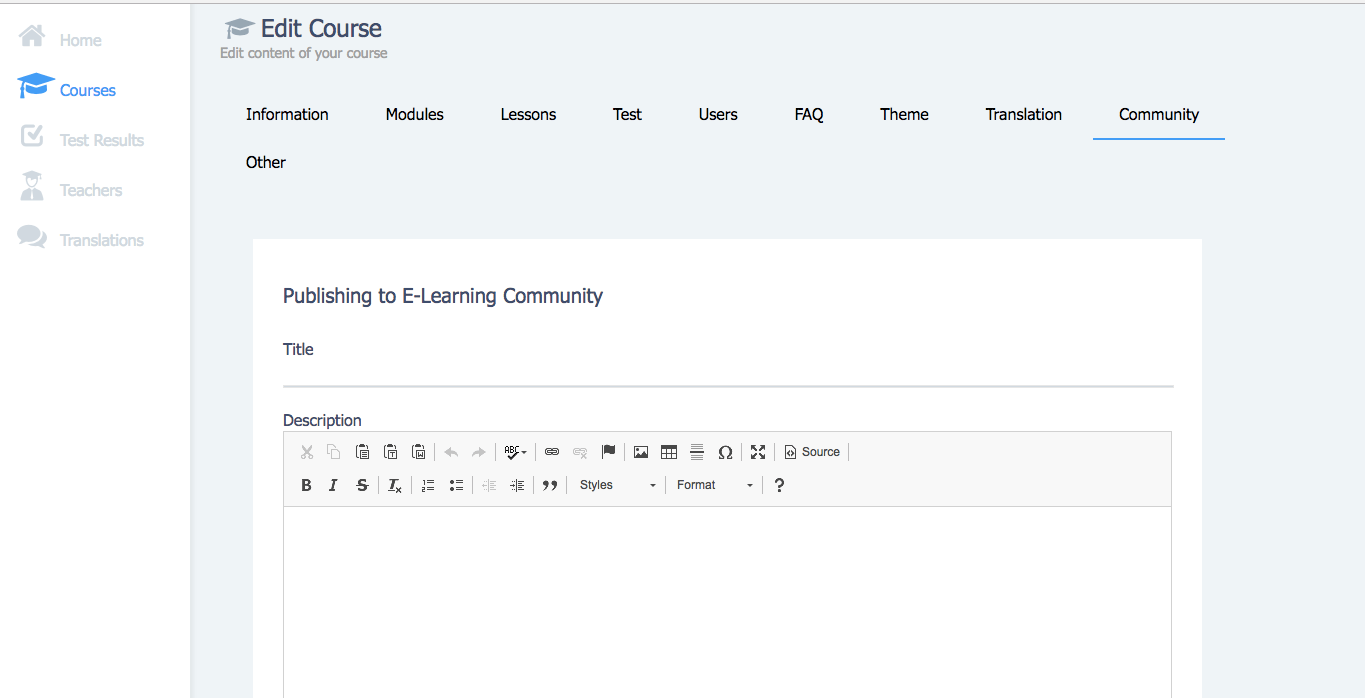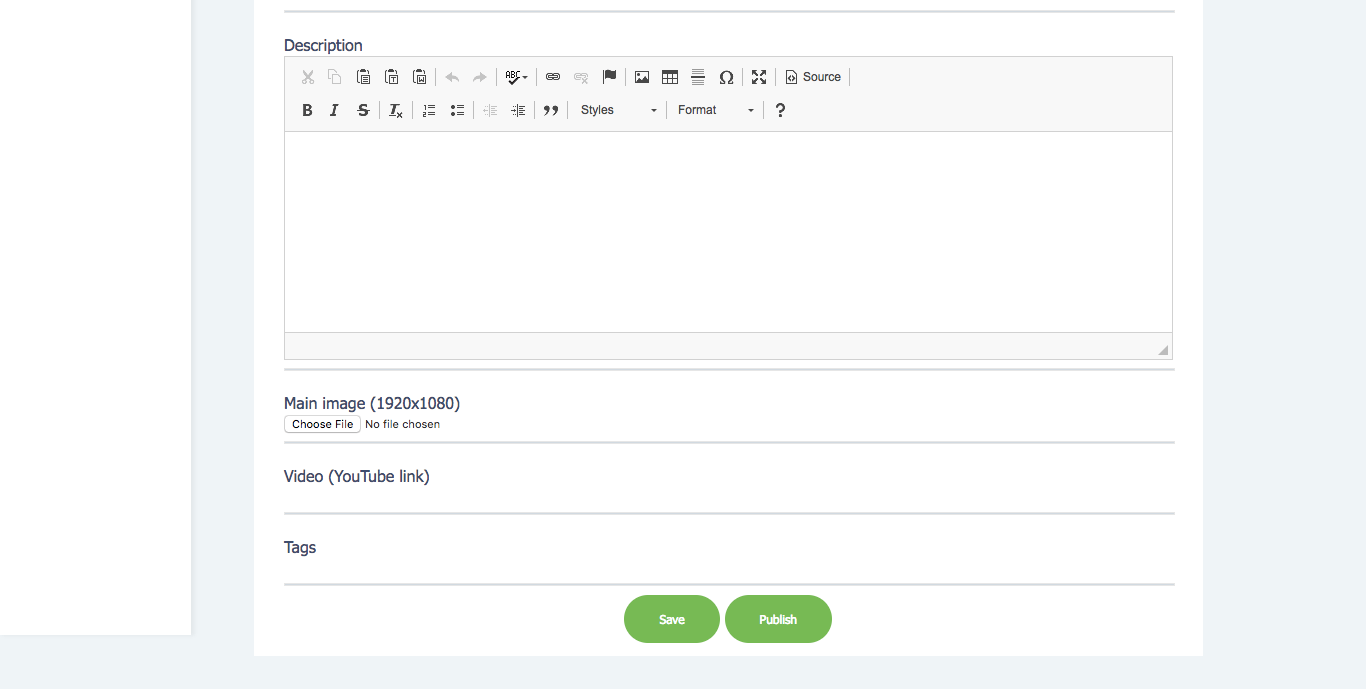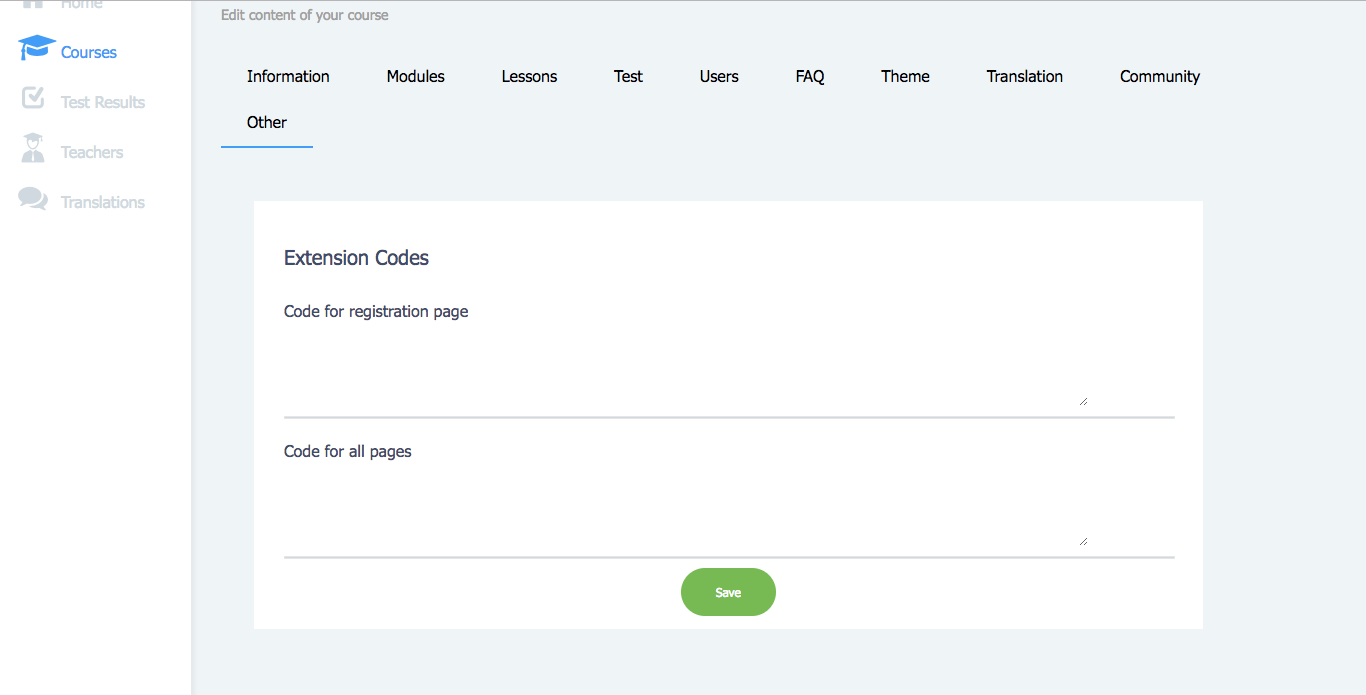 11.Sales Funnel
I'm lazy to explain on this post so that i have recorded a video about sales funnel features. Make sure you watch this video first. Presently,sales funnel features has upgraded a lot (but free of charge) and it's compatible for Web Presense ($9,90/month) and higher plan. I will get back to this features once i have time.

Currenly,they have 20 sales funnel,i will post another video about Builderall Sales Funnel soon.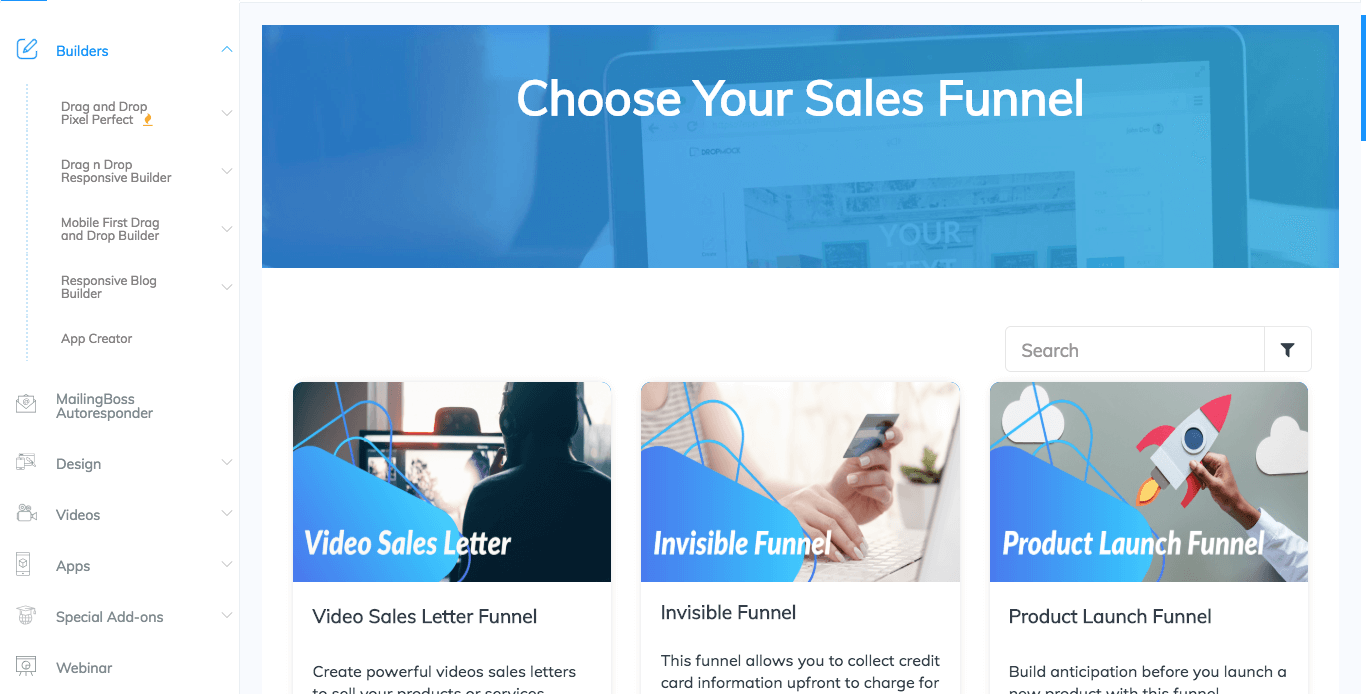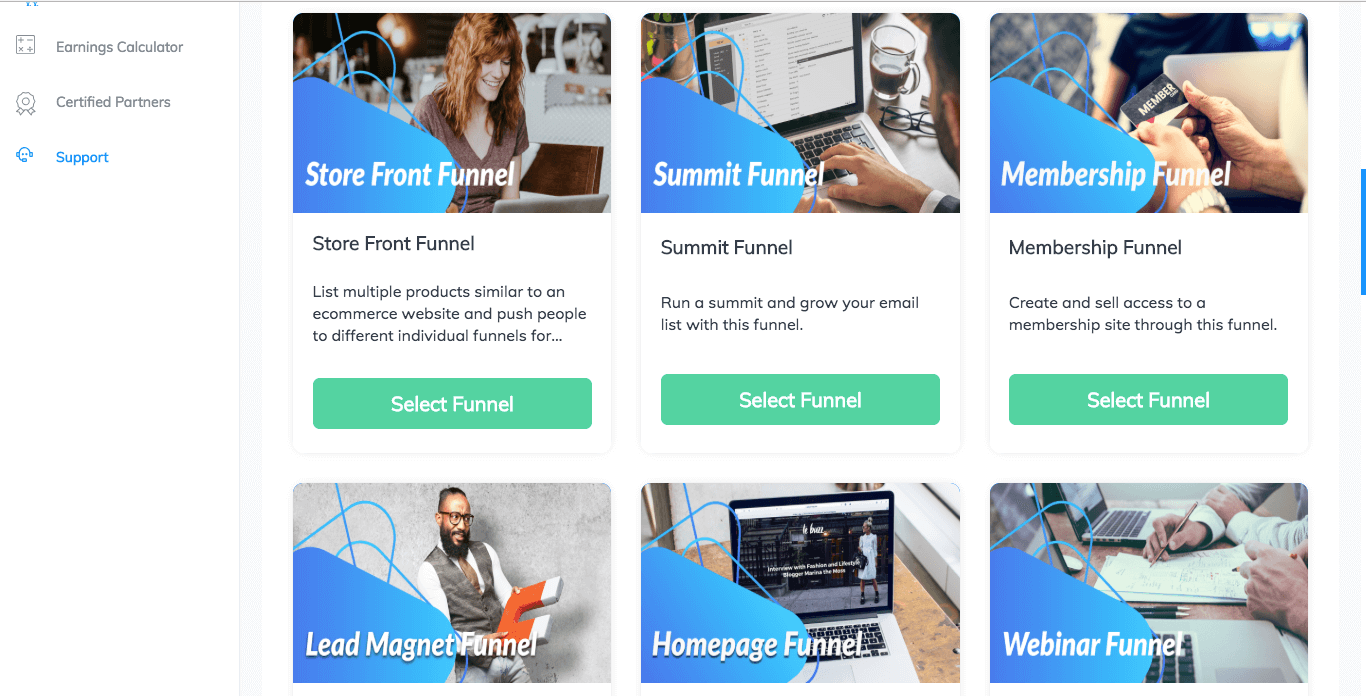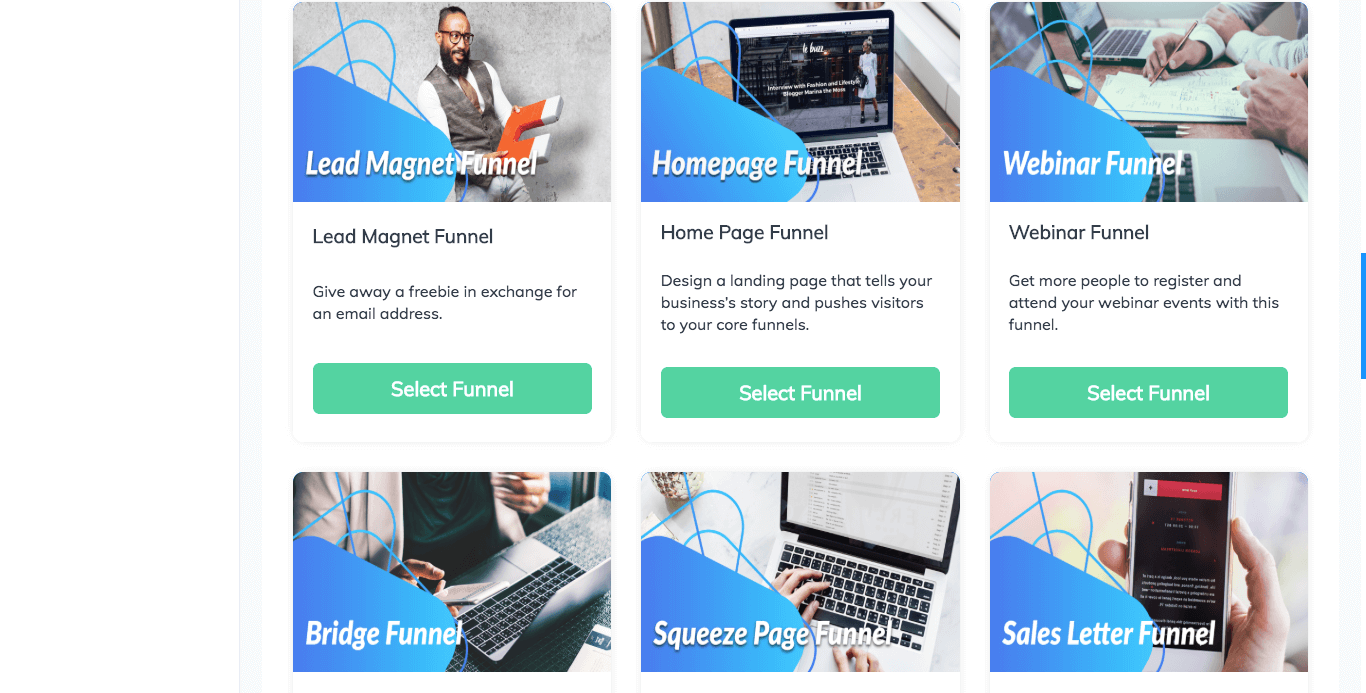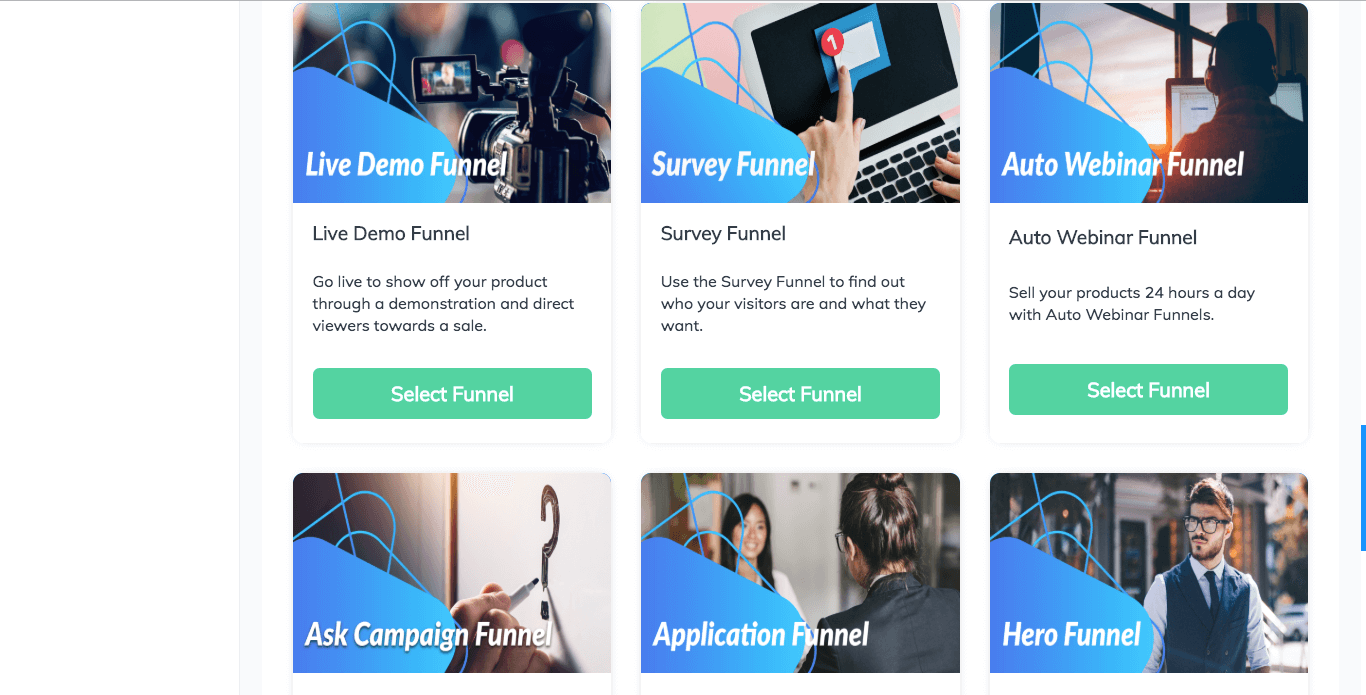 Each funnel are customized to be Facebook Ads and other Ad Cost Friendly.
12.Facebook Chatbot
This feature is only for those who purchase the Bussiness Plan. However,i think it's still a great addon. ManyChat and Chatfuel costs you a lot more just to add FB Messenger Bot. Now,you get it right inside Builderall.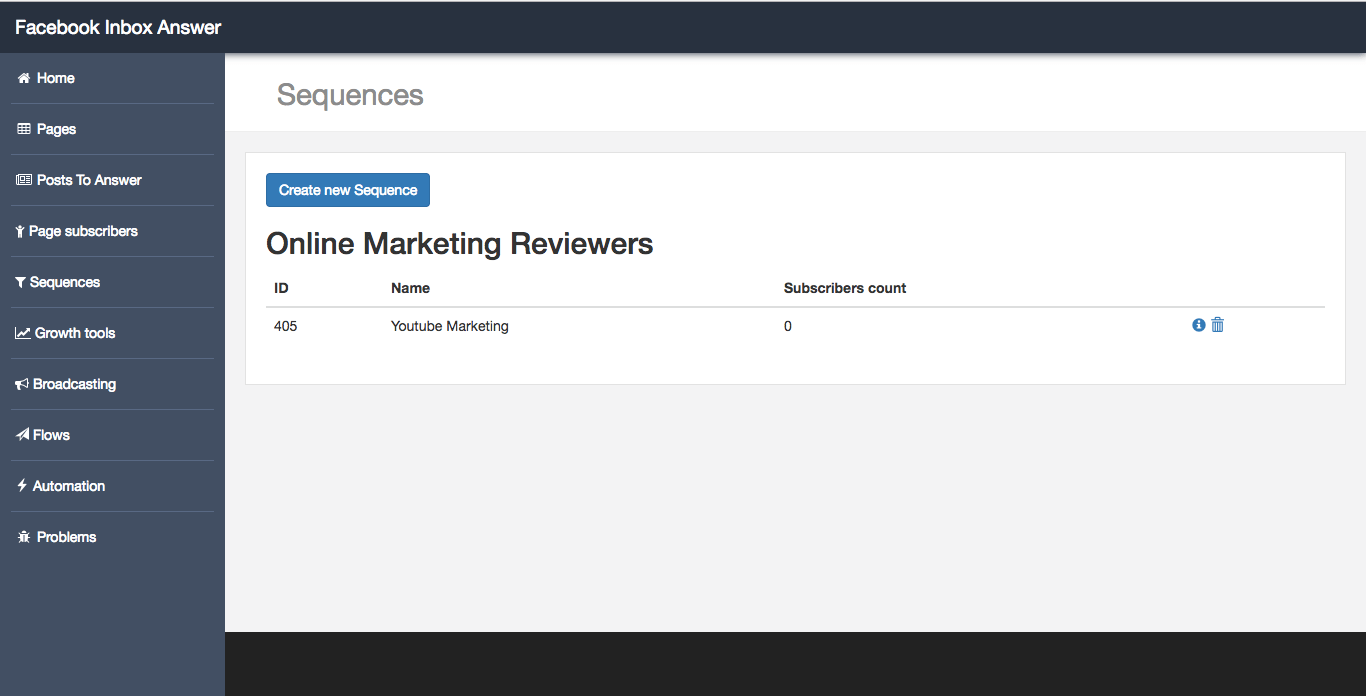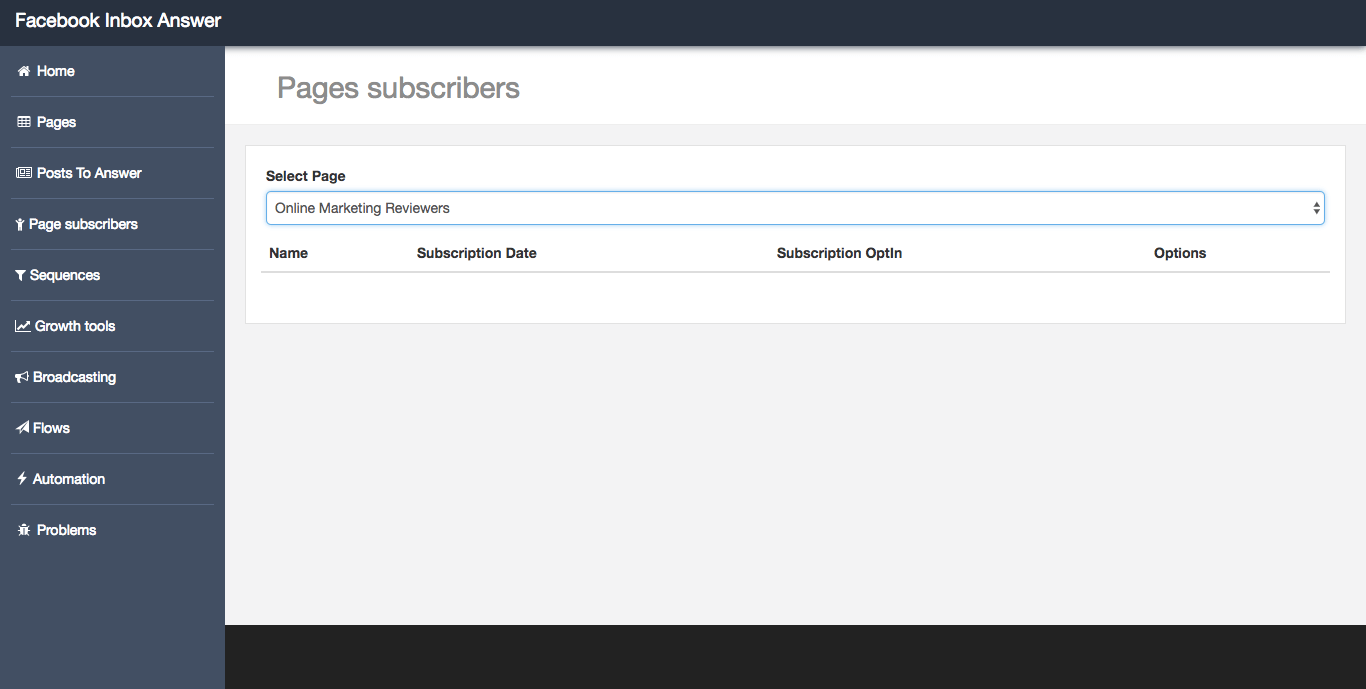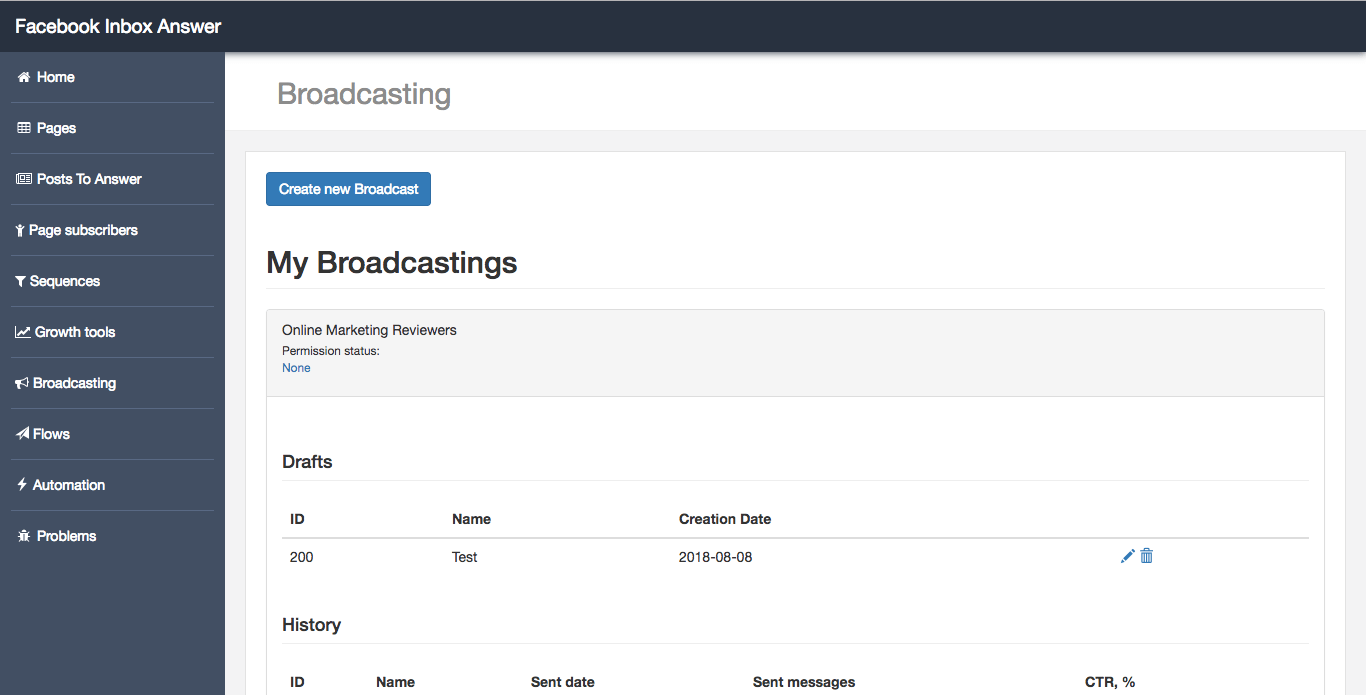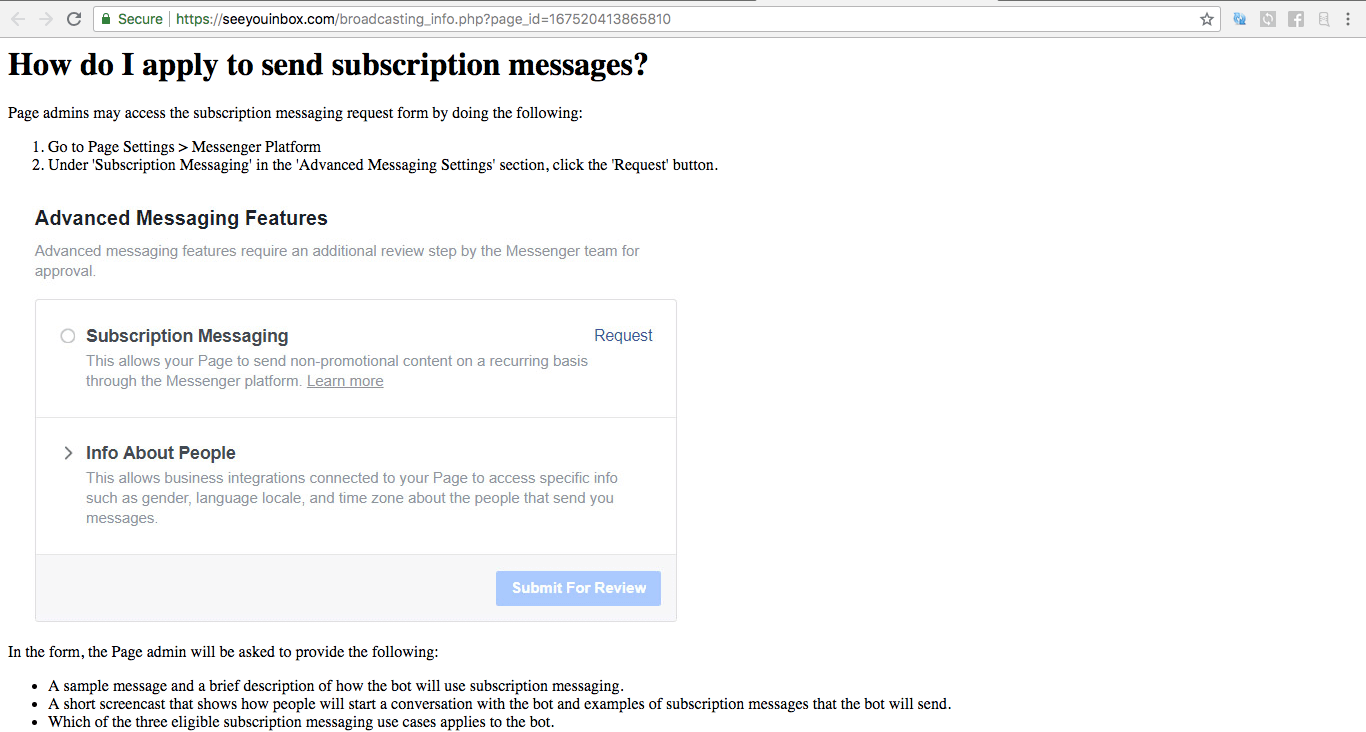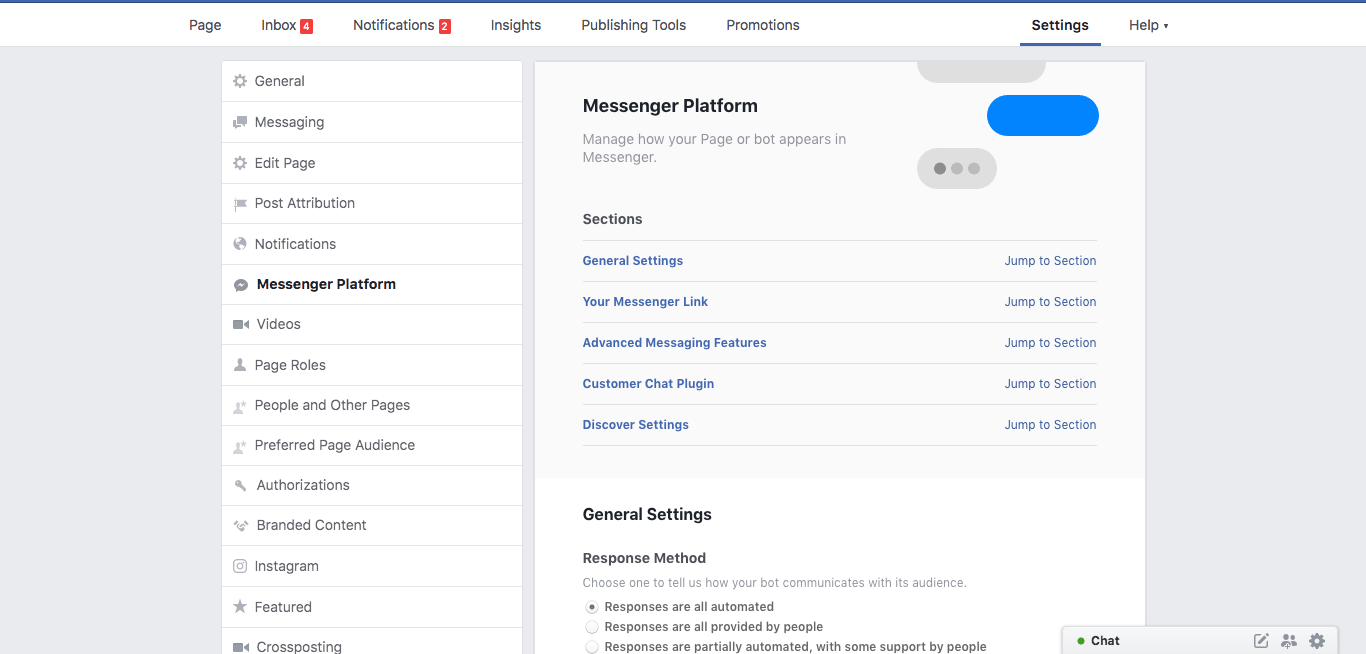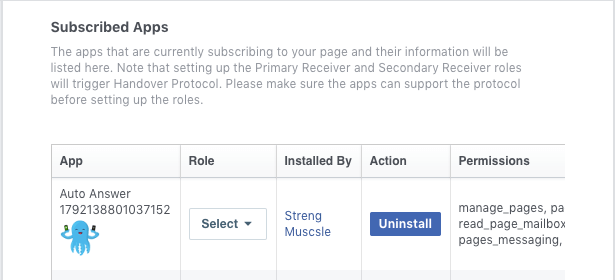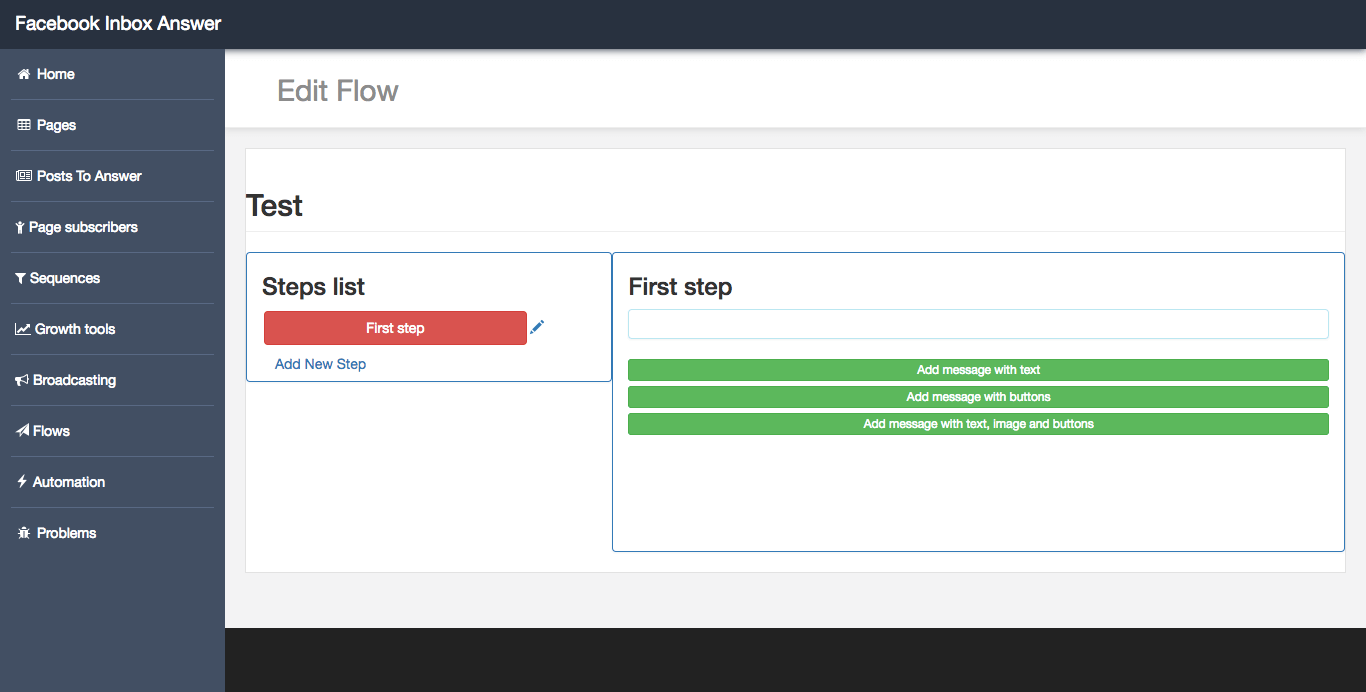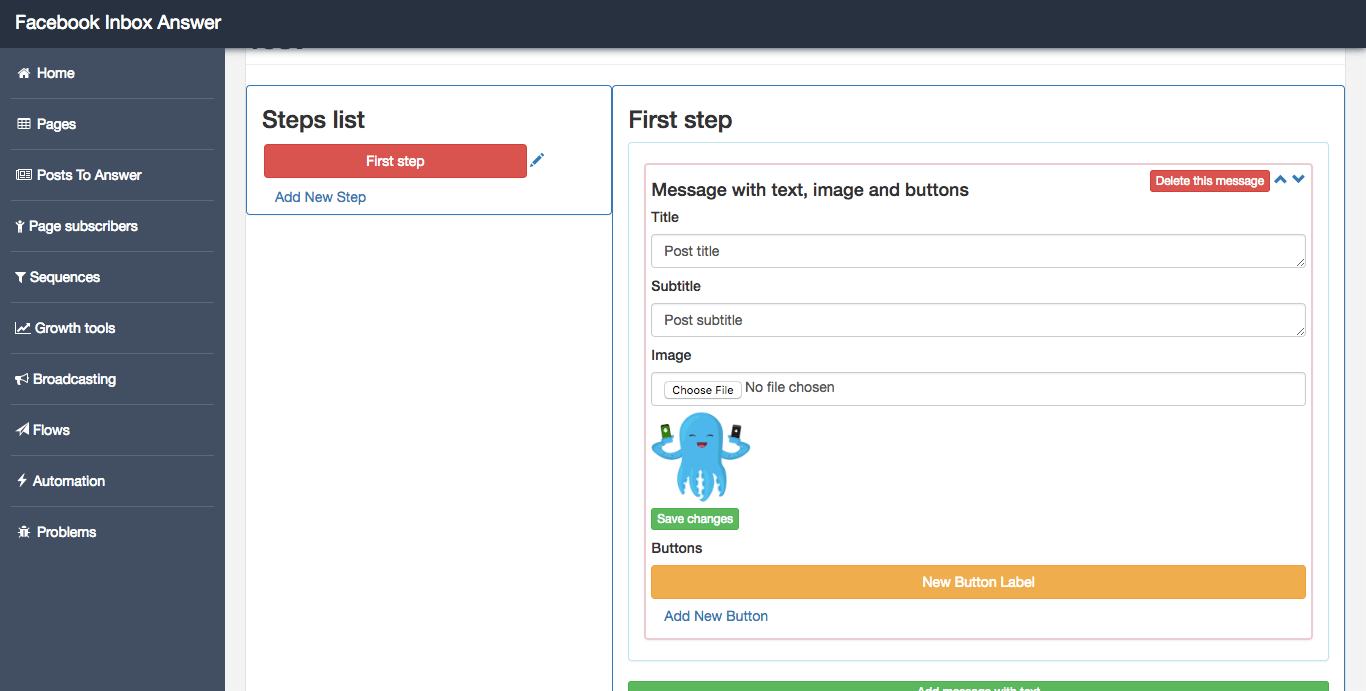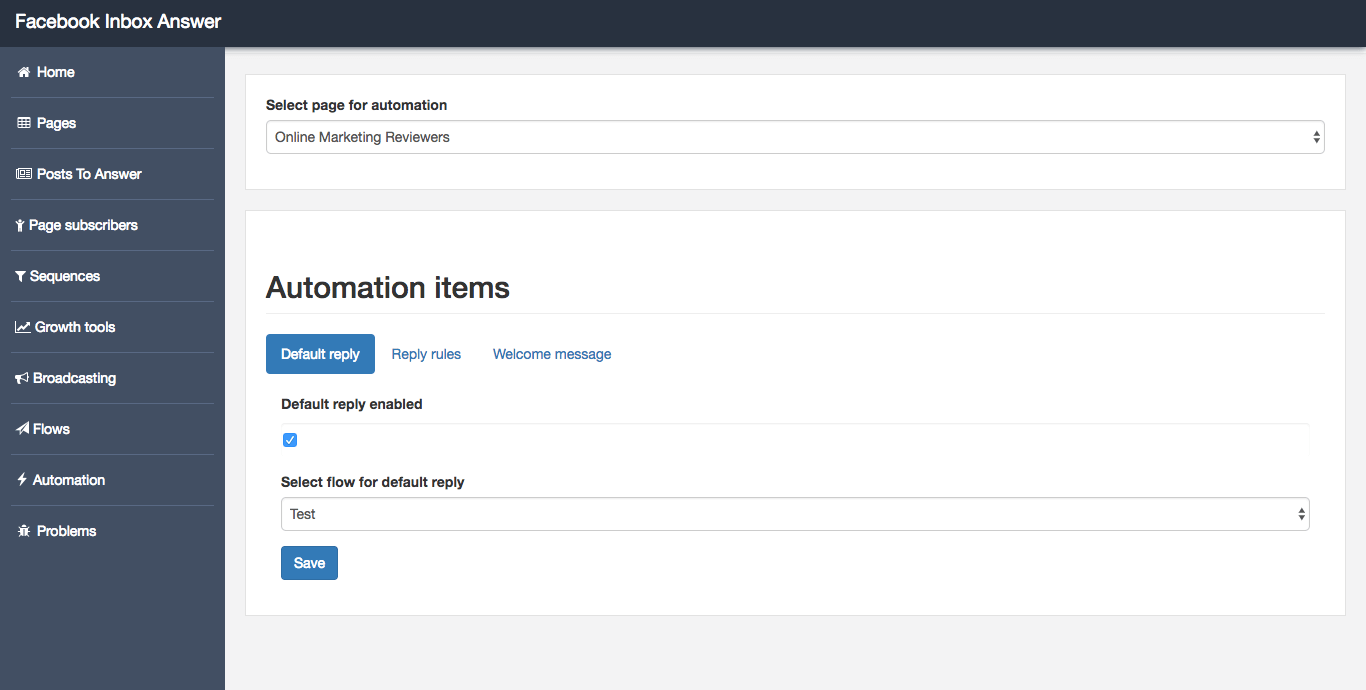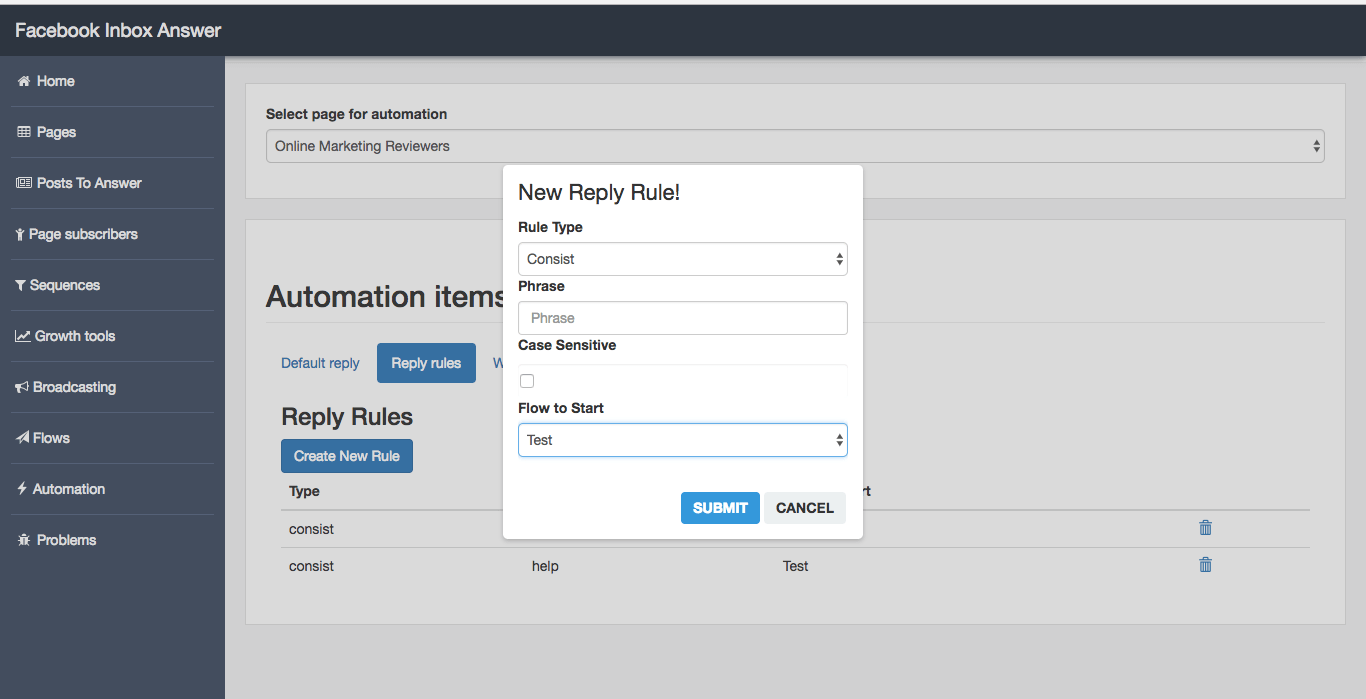 13.Share Locker and Chat Review
14.Mobile App Creator
This features is mostly for business owner,local marketer or those who are selling services or courses online. With this features,you can create your own mobile app (IOS/Android Compatible) and then monetize from it. Do you know :
Restaurants can notify customers about daily specials, loyalty programs and menu changes as well as offer coupons to customers when business is slow…
Bars can notify customers about special events, happy hour, VIP events and more…
Realtors can send push notifications about open houses, and offer virtual tours of properties to prospects…
Fitness studios/personal trainers can send clients reminders of class times, display fitness class times, and offer app only discounts…
Hair and nail salons can send coupons, notify clients when specials on products and services are available, offer their clients incentives for referring new clients, let clients know when they have sudden openings in their schedules and more…
Nonprofits can inform volunteers of opportunities to serve, notify about fundraising events and more….
Dental offices can send appointment reminders, offer specials on optional services such as tooth whitening, and also sell items such as electric toothbrushes and water flossers via app…
a.Create and Customize your App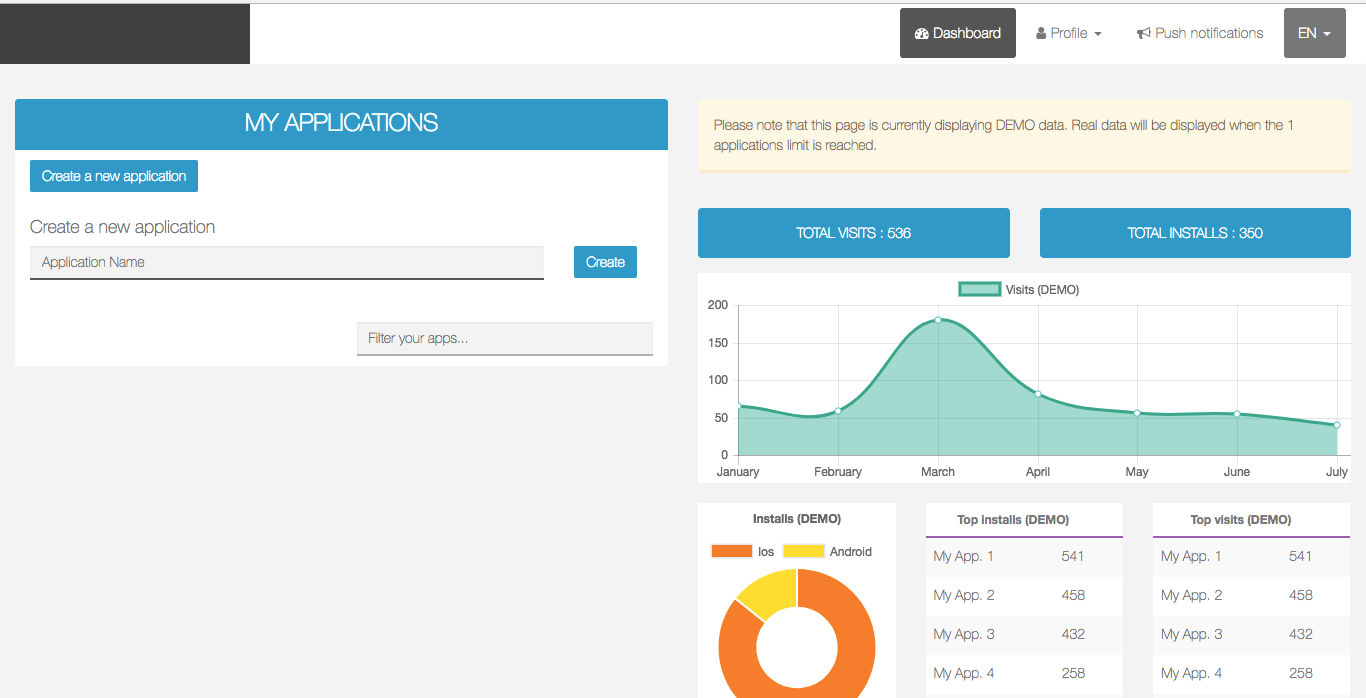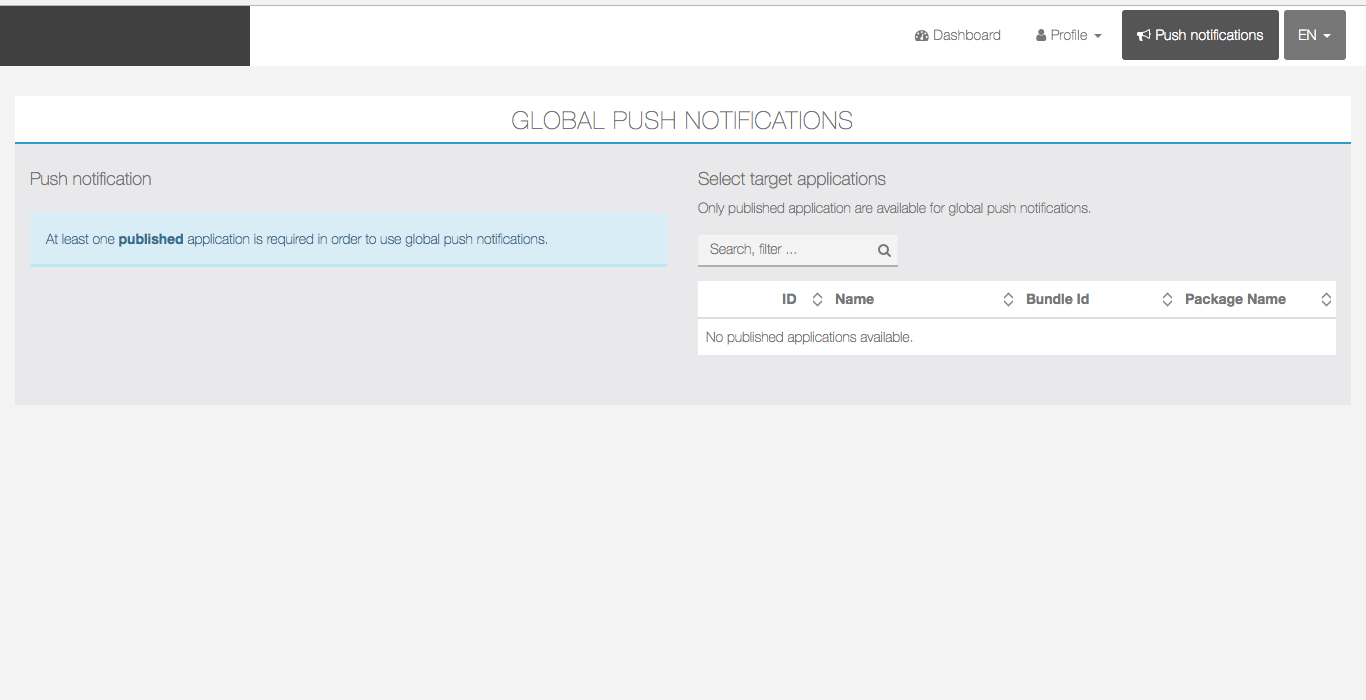 Here's the app builder in reality.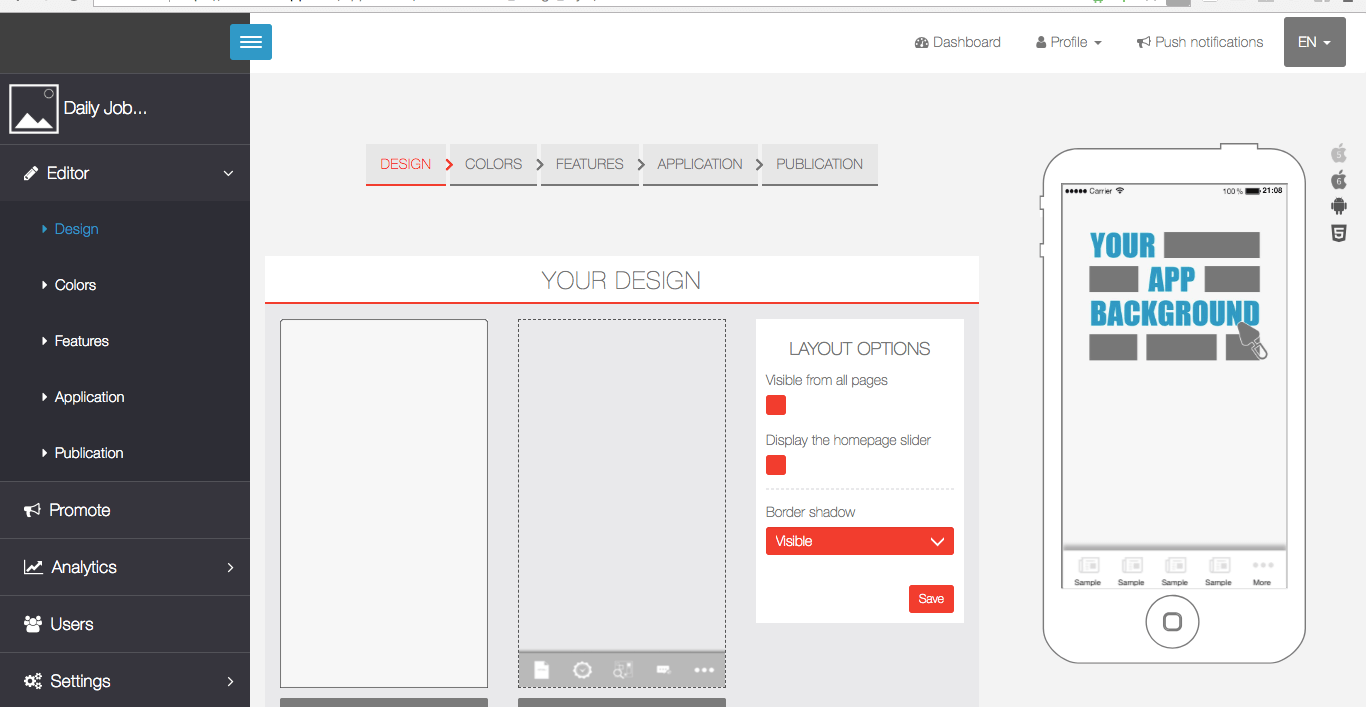 Right here,you will need to add your own app design and features. Many people use mobile app to make money with Admob or to notify customers.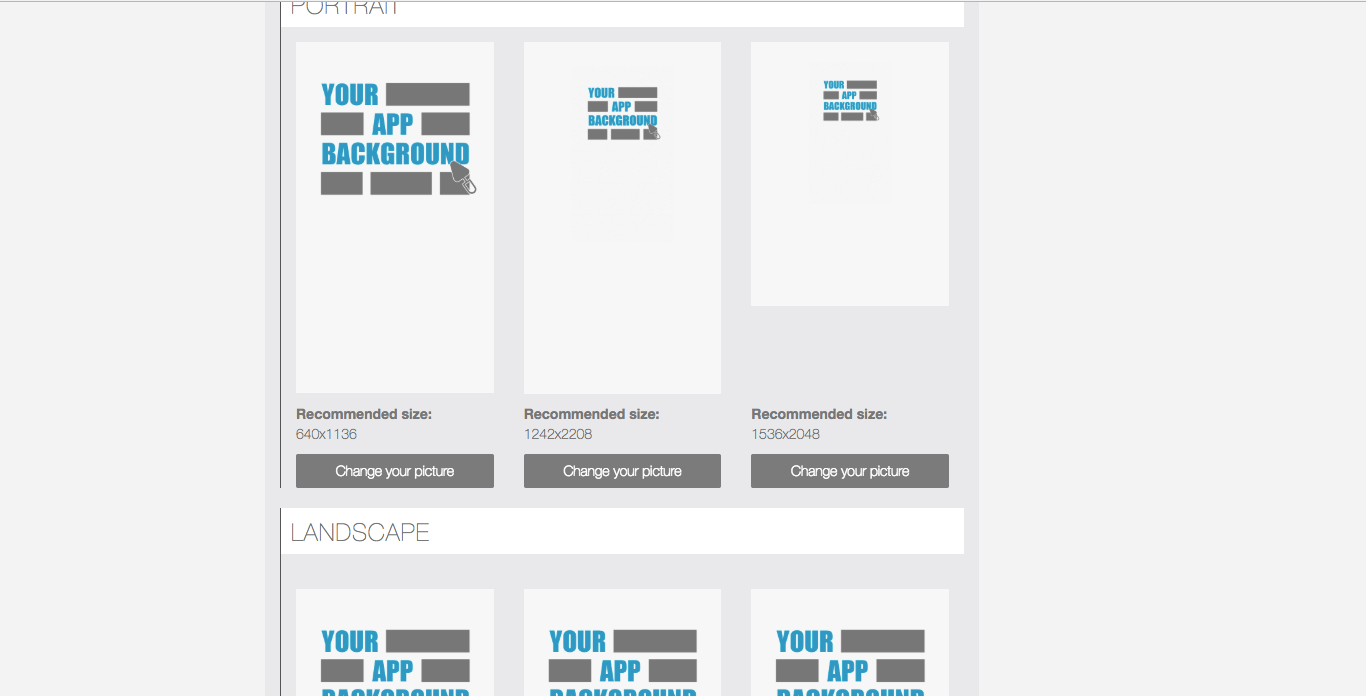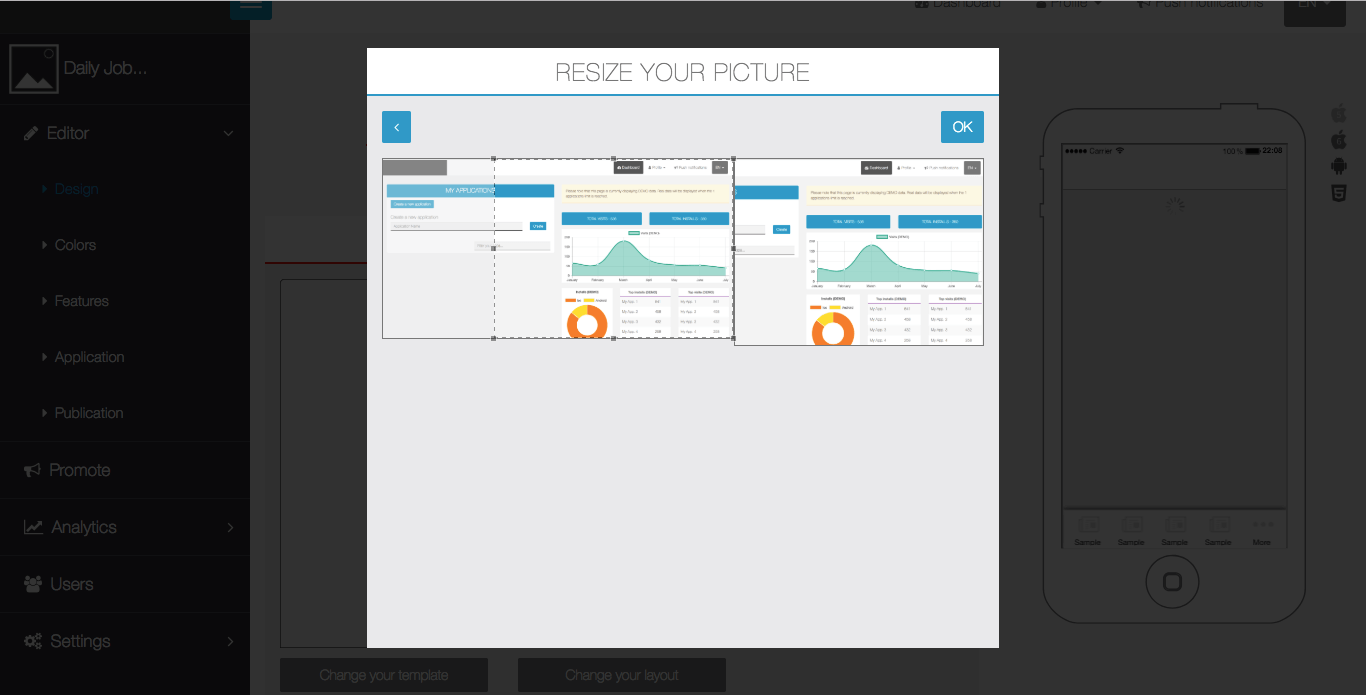 There's a lot templates for your mobile app.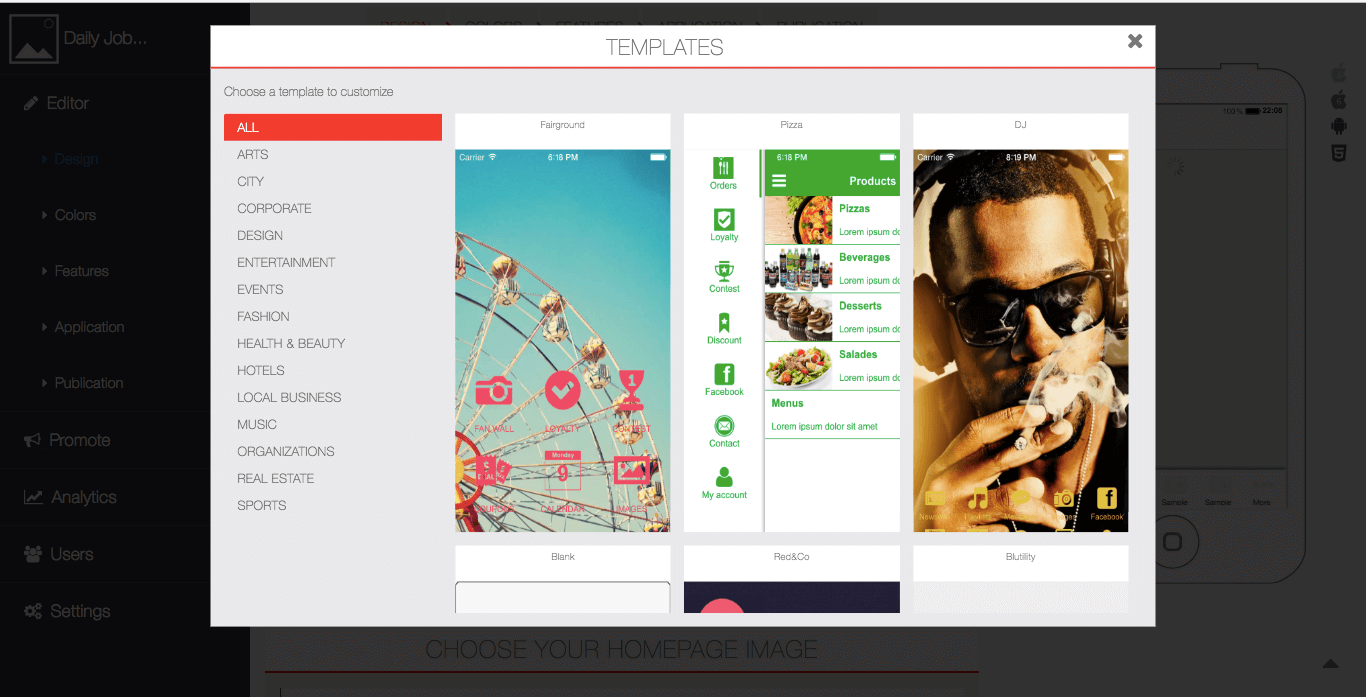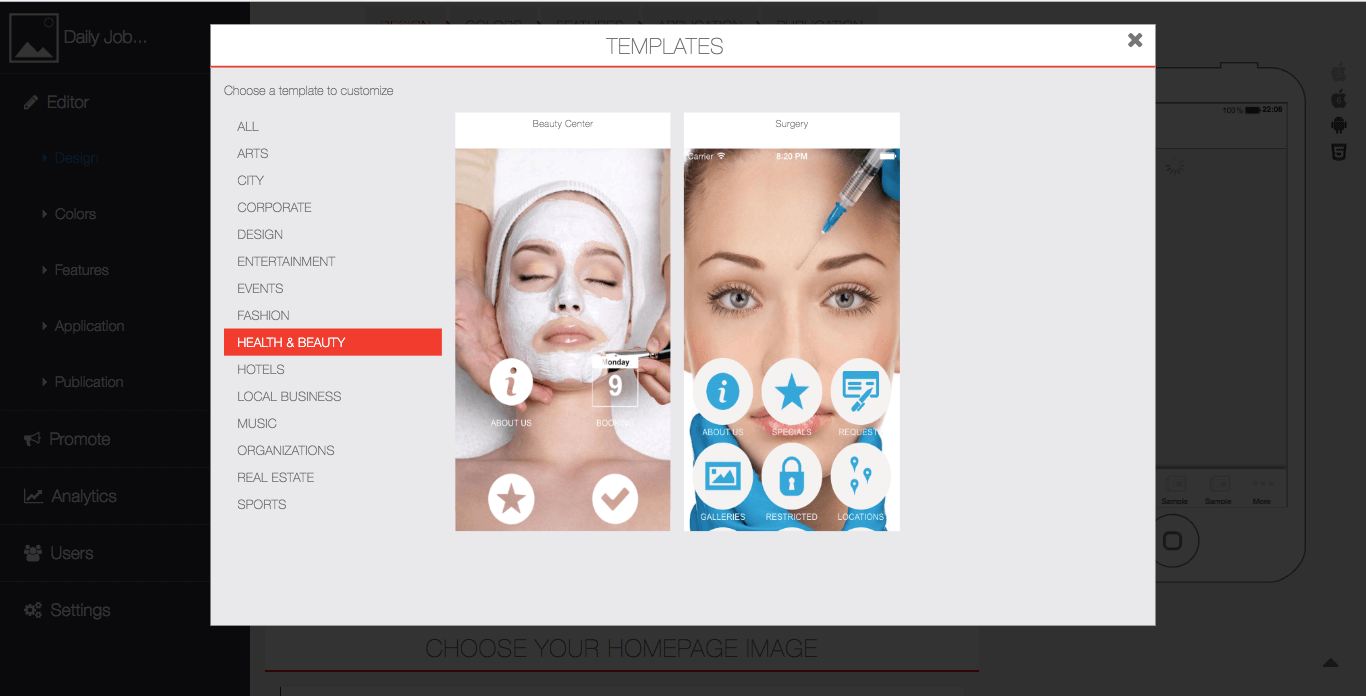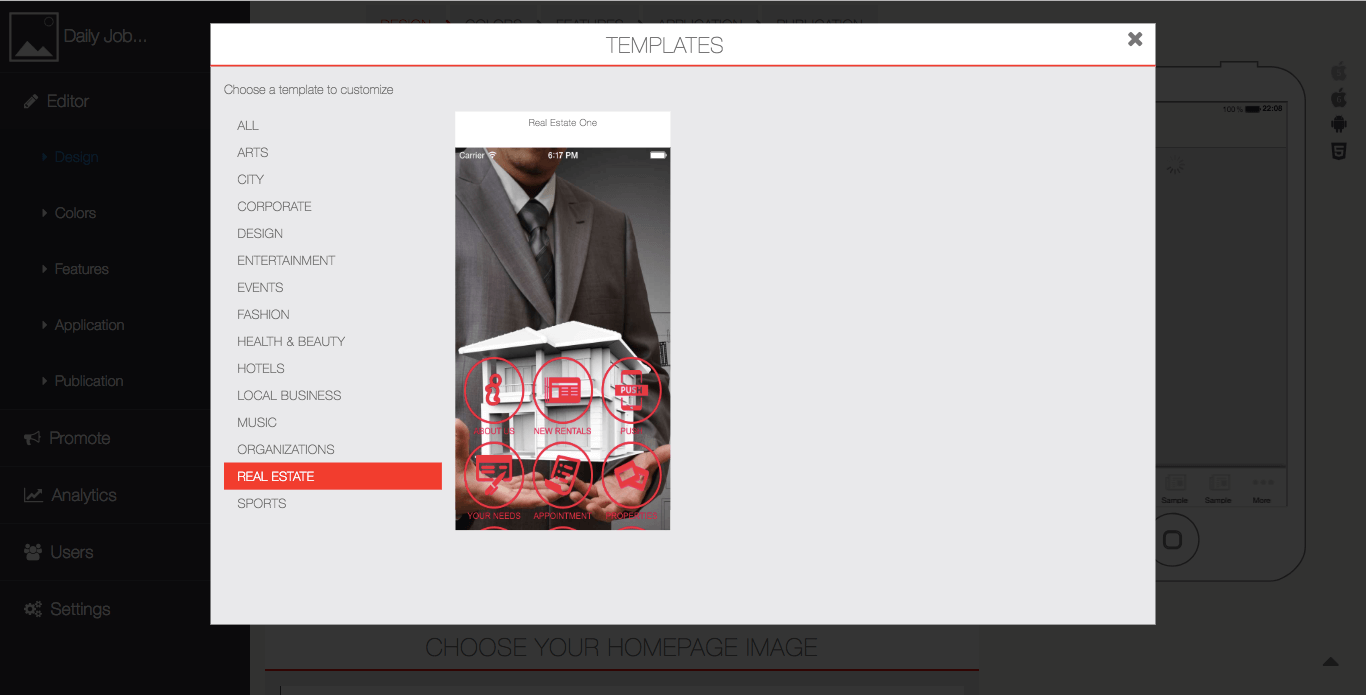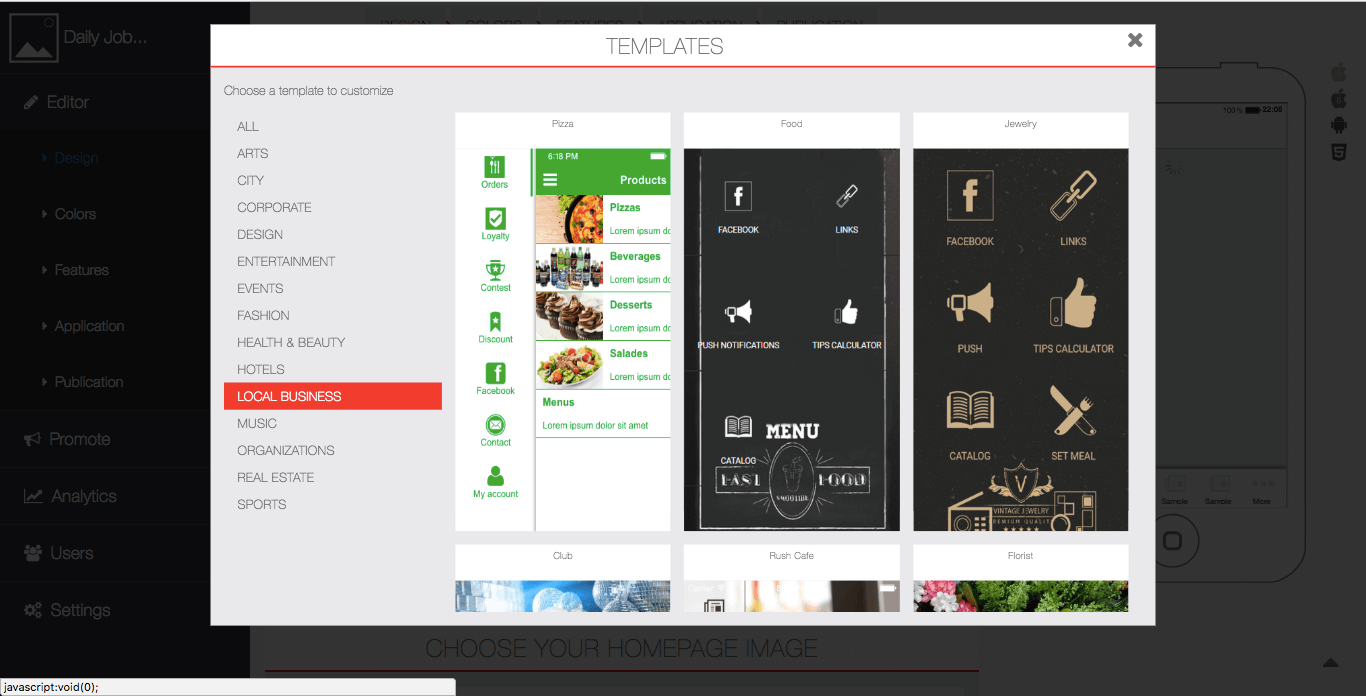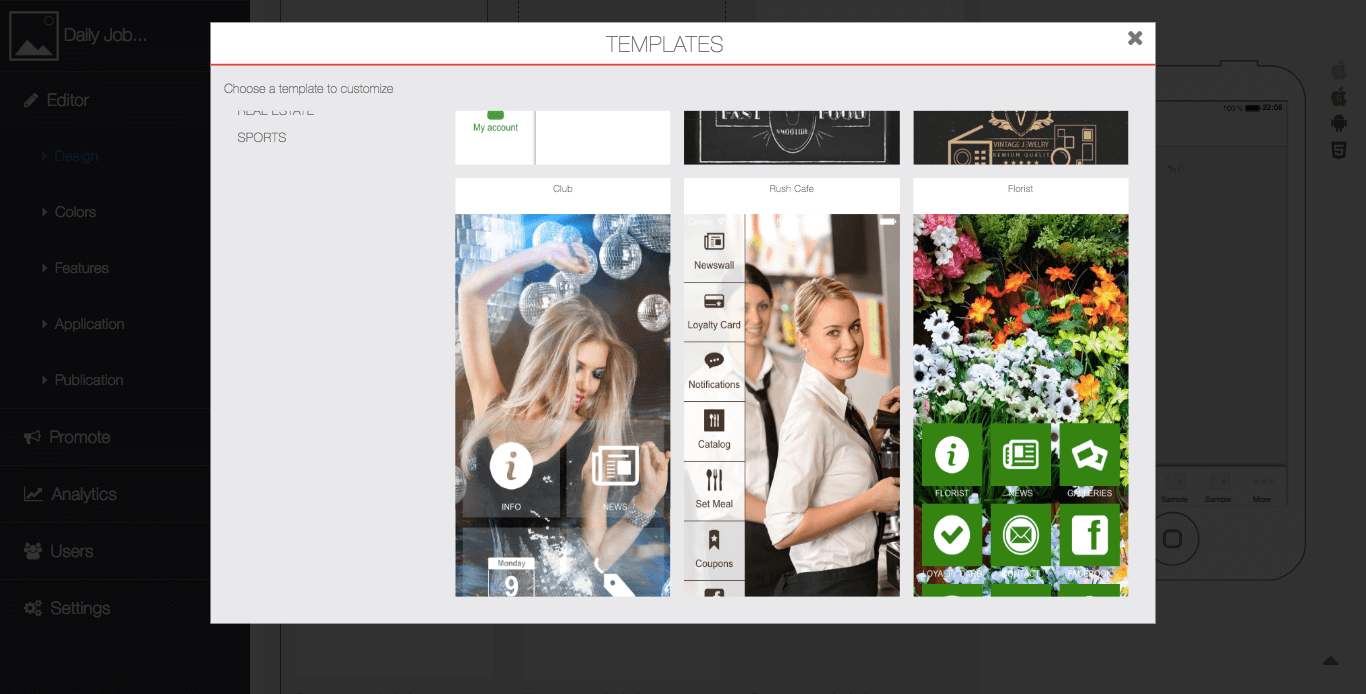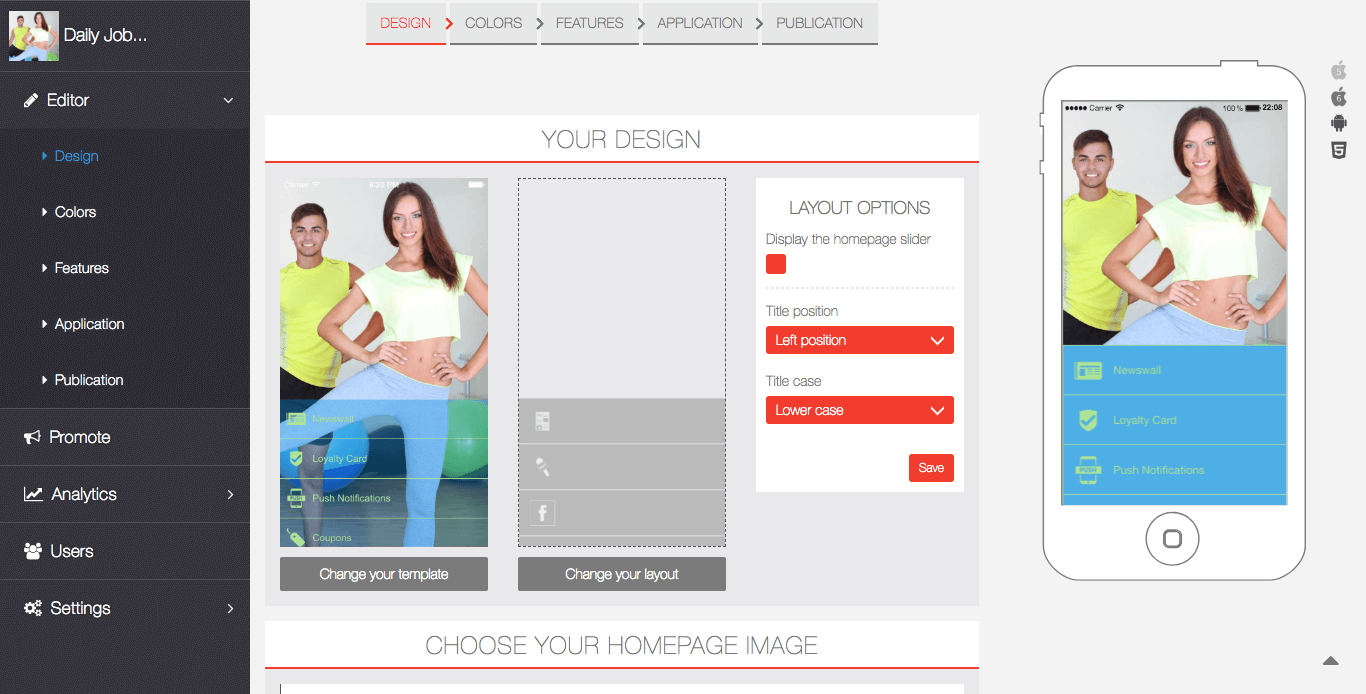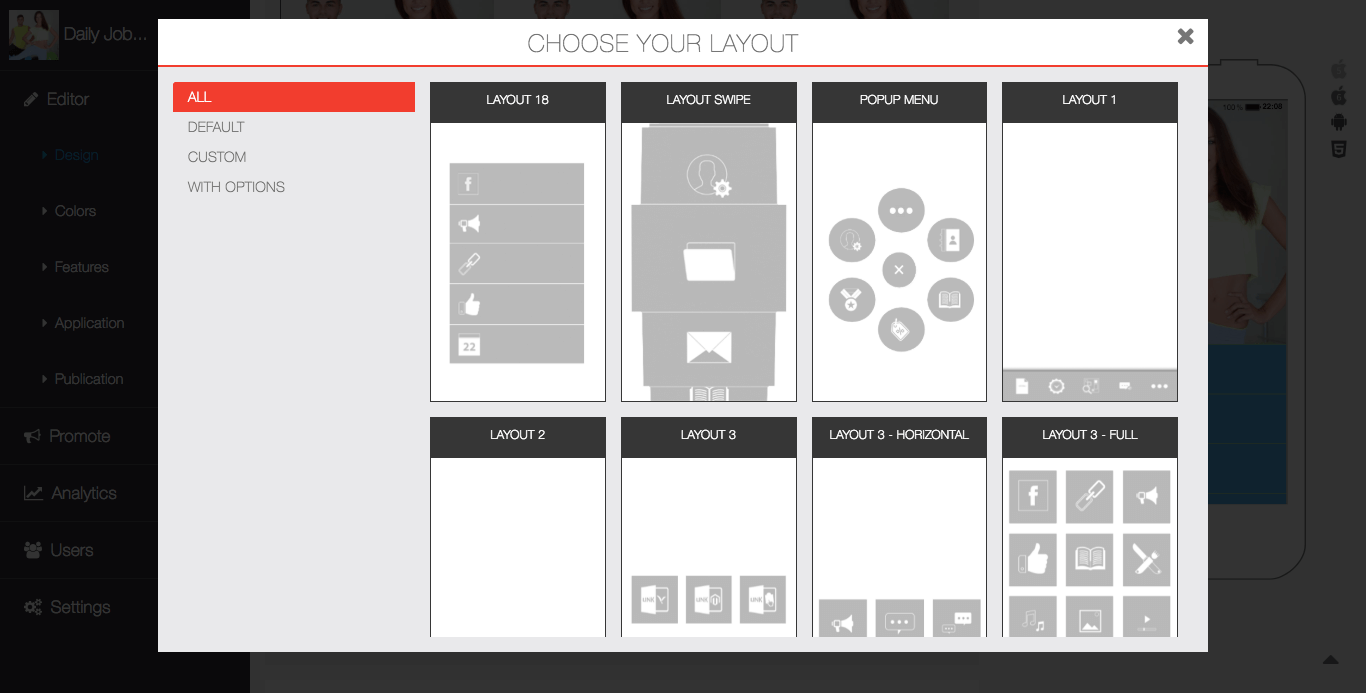 Push notification is a great value of Mobile App Creator,this can bring you more reach to customers.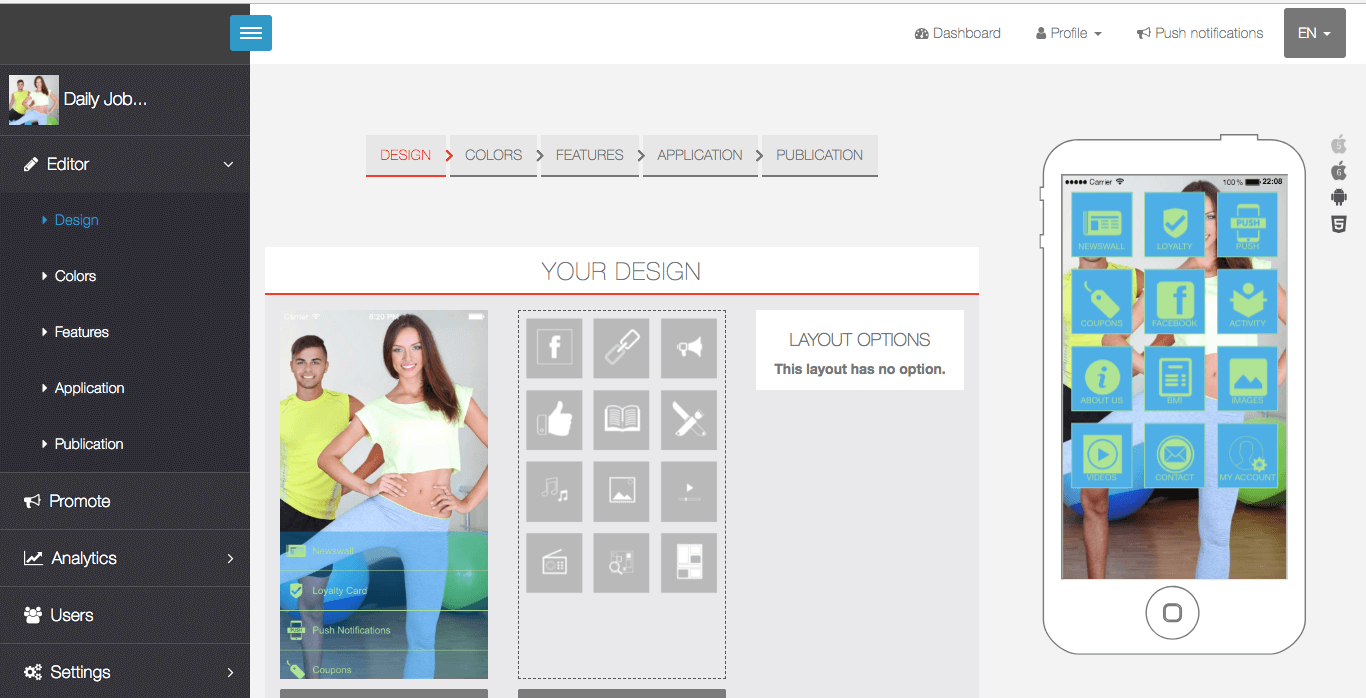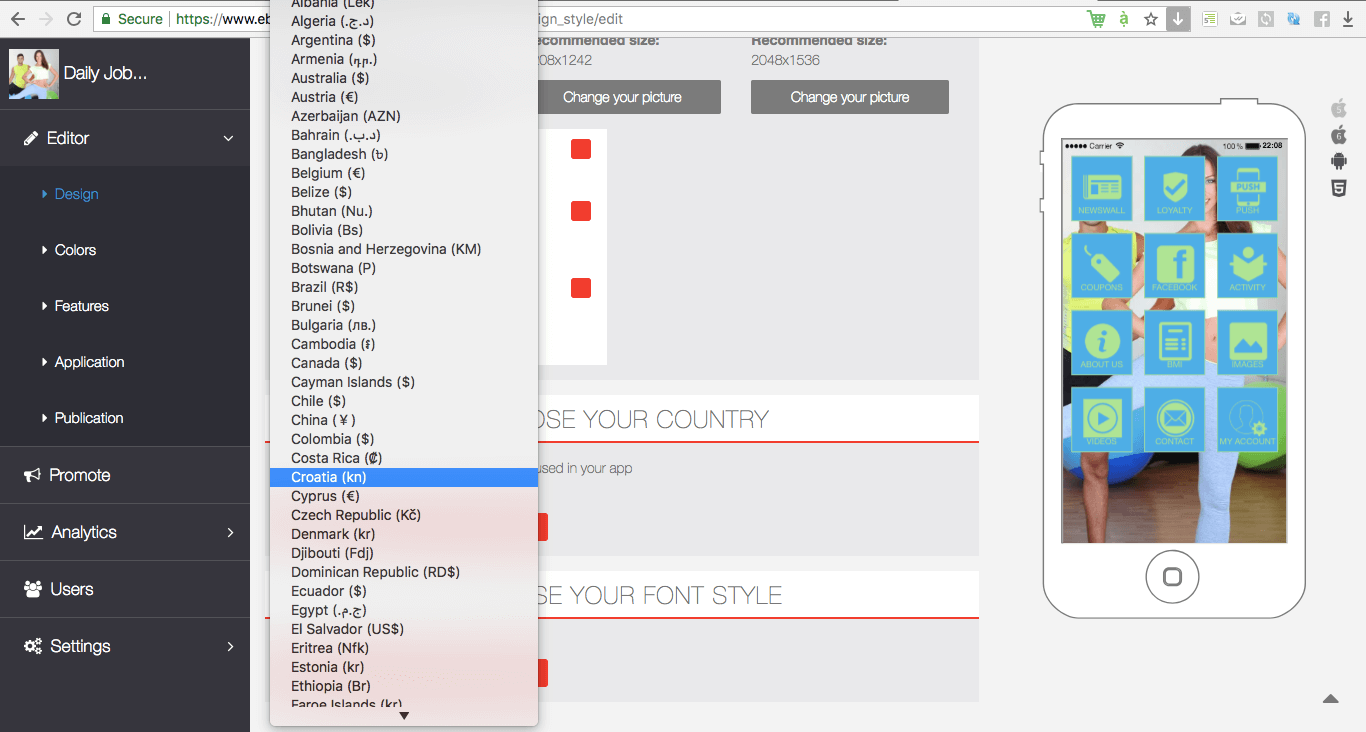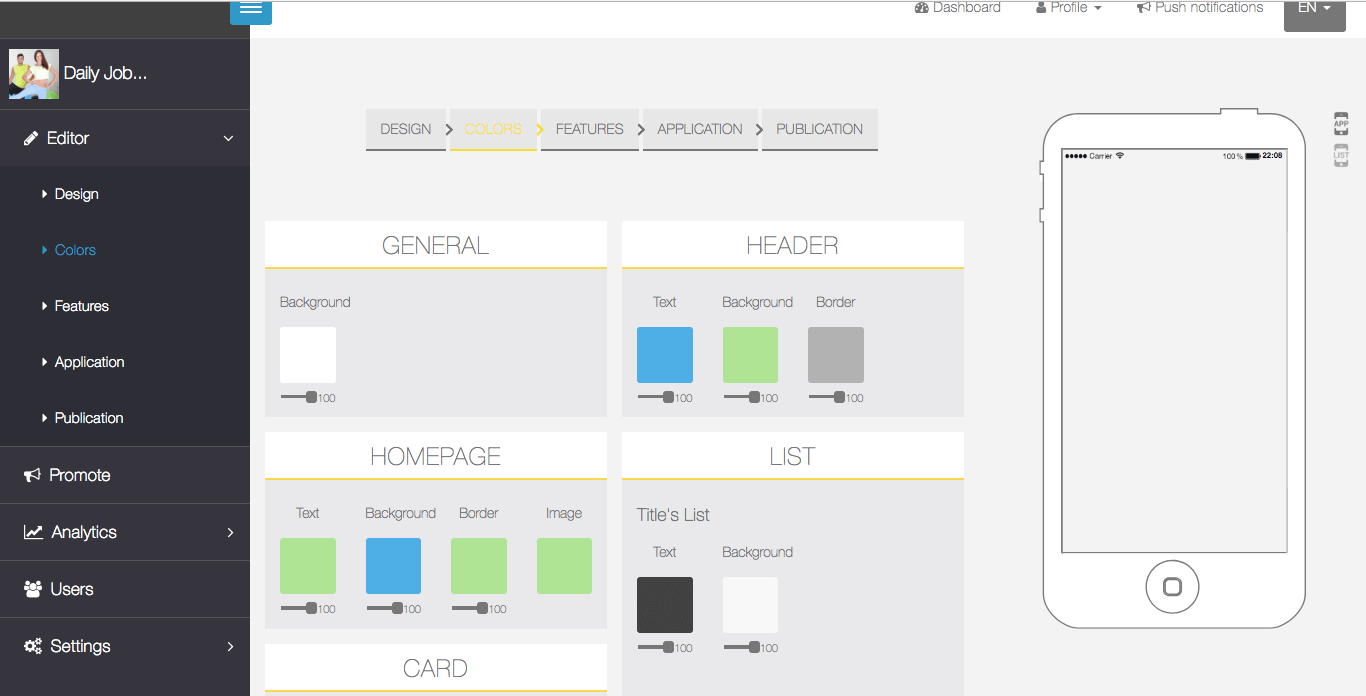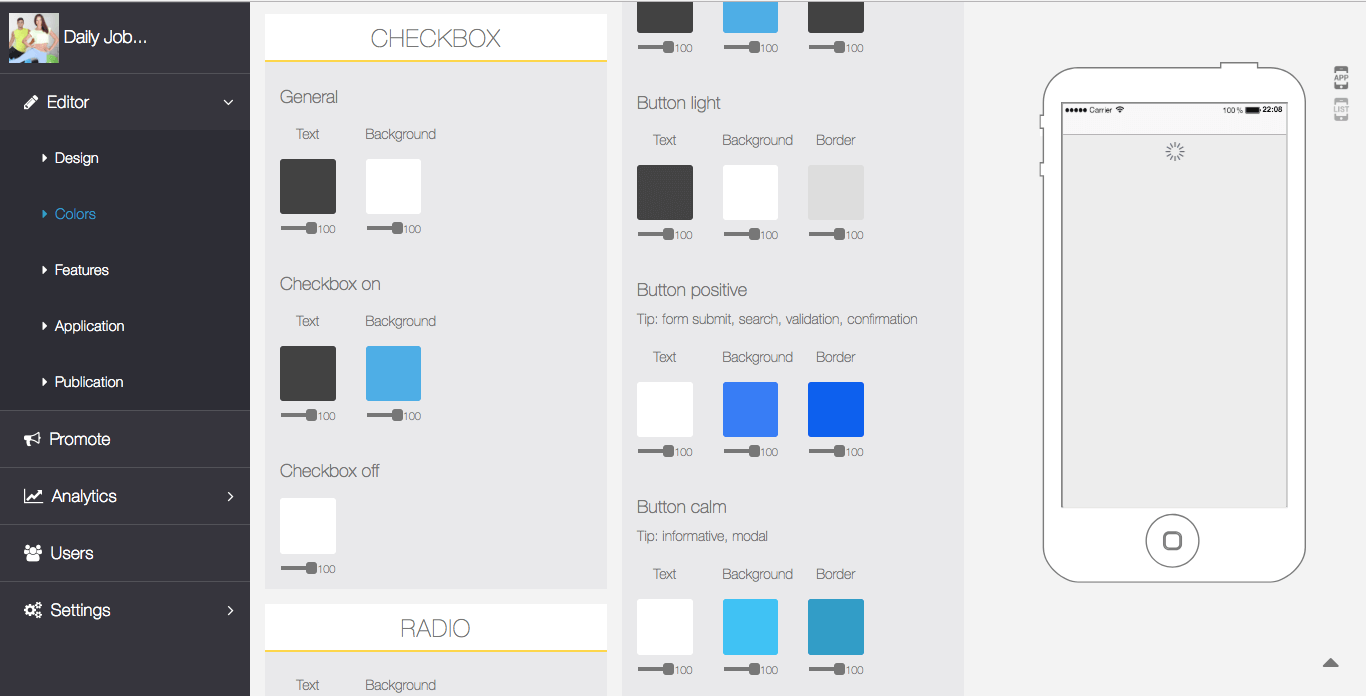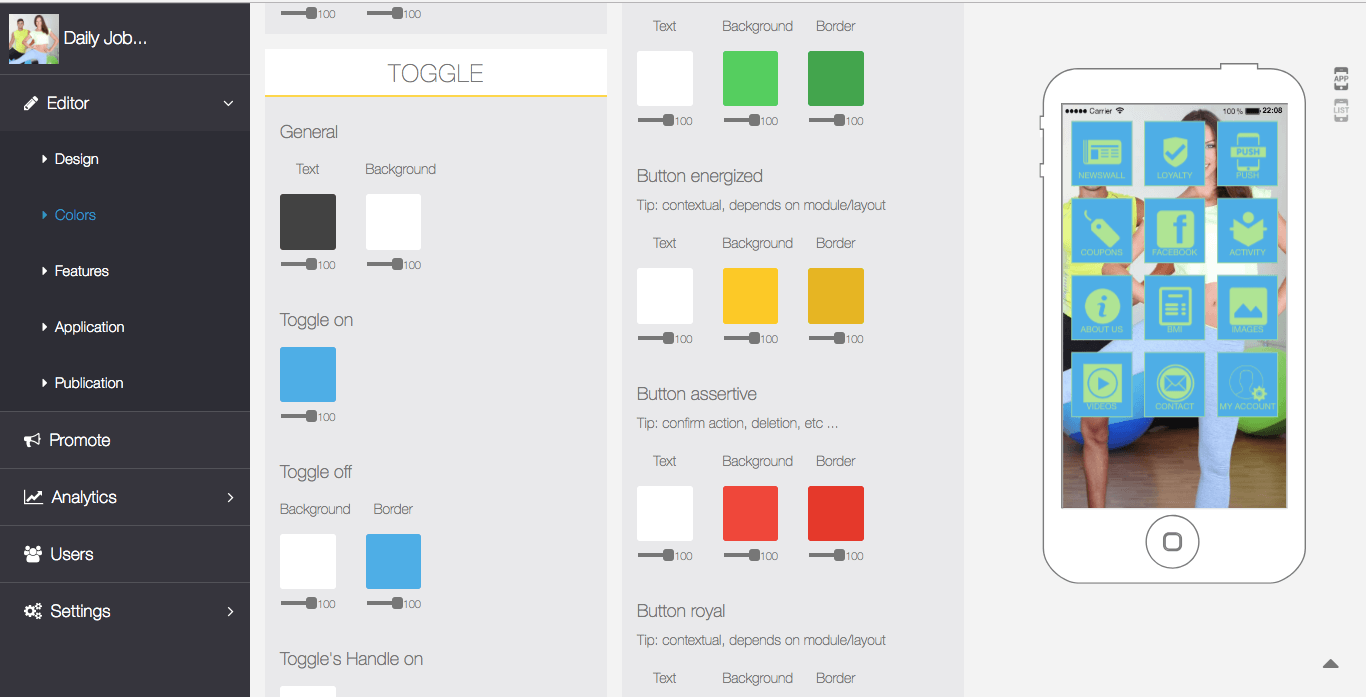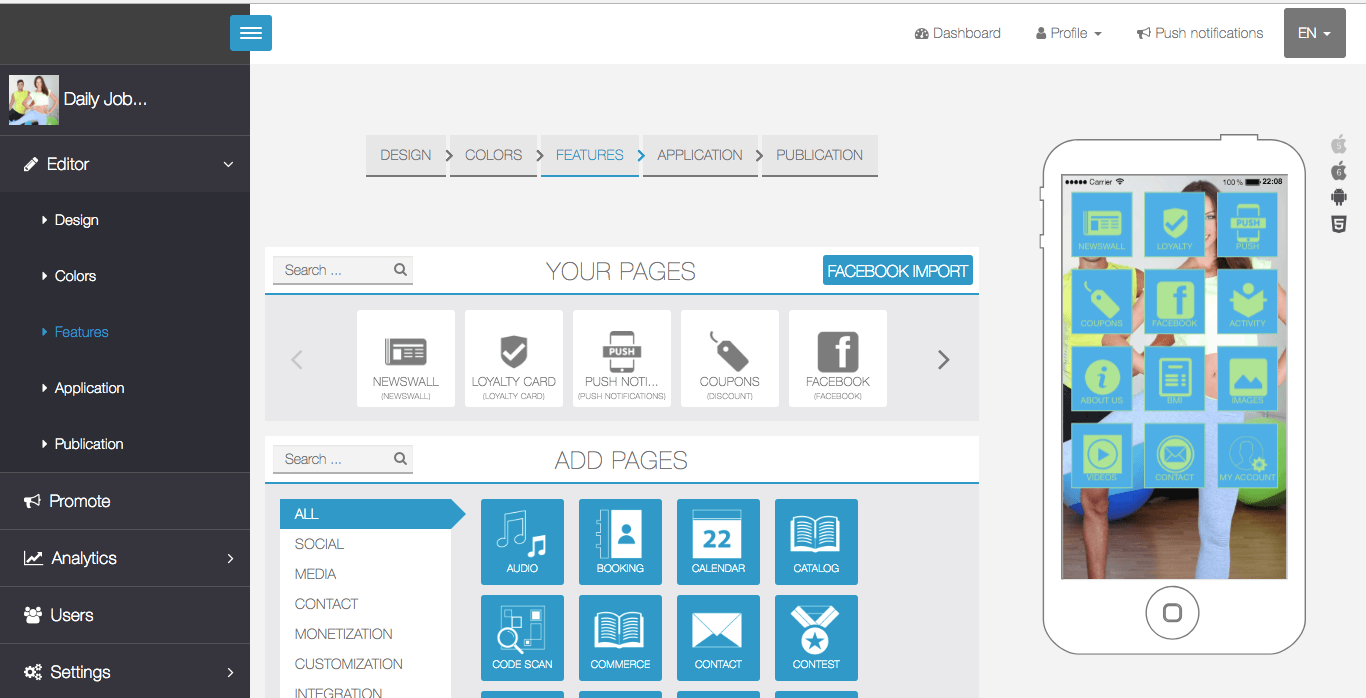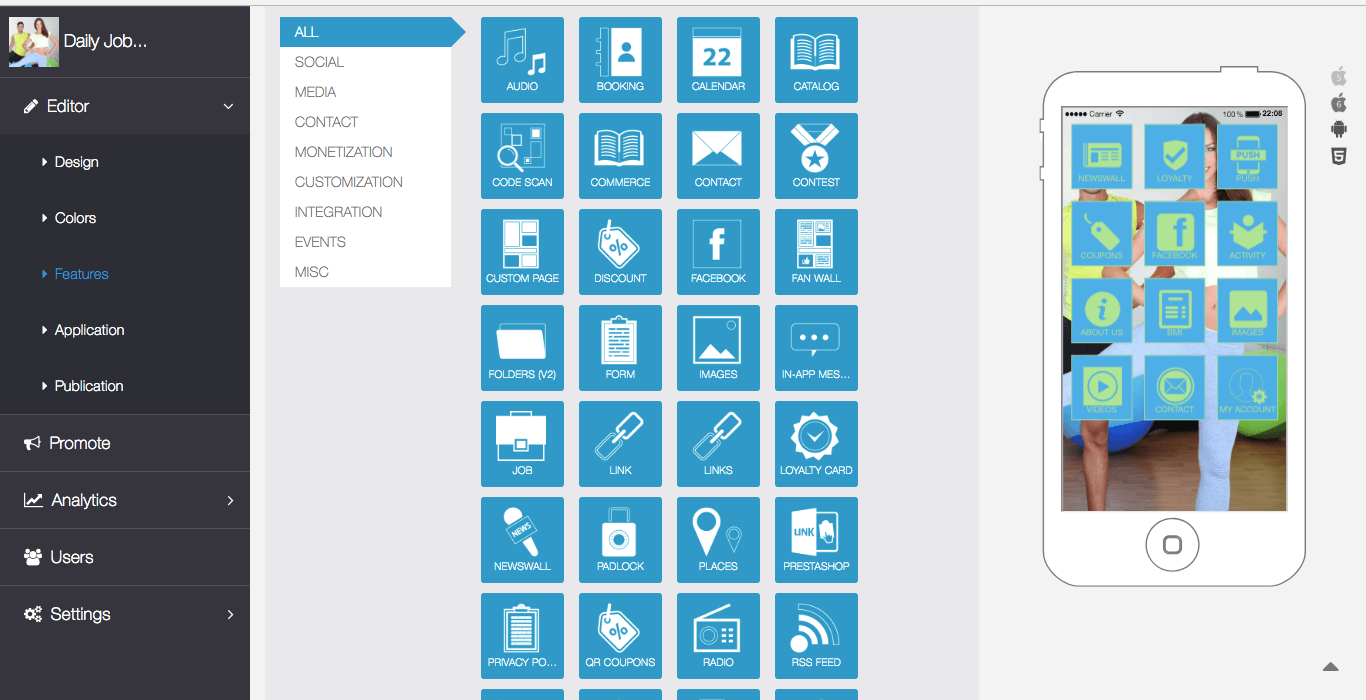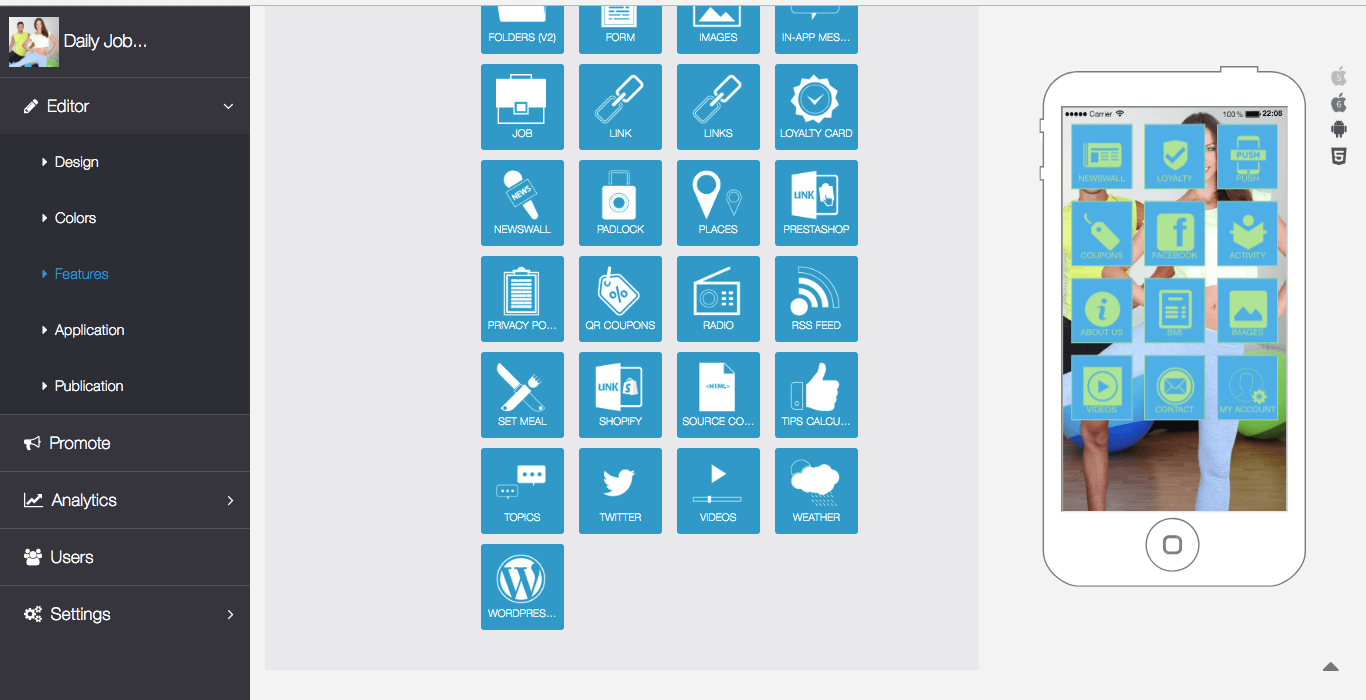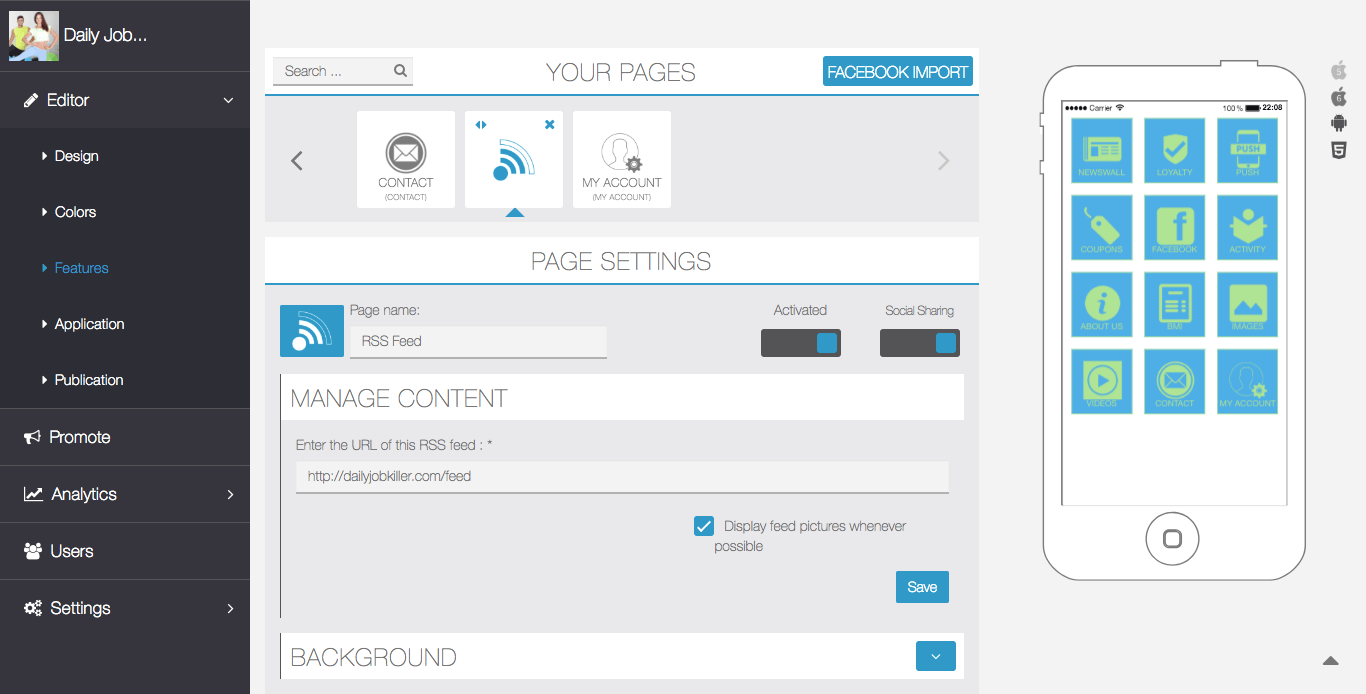 If you are a blogger or Vlogger,you can use RSS Feed like this,so,whenever you post article or video,they also see them.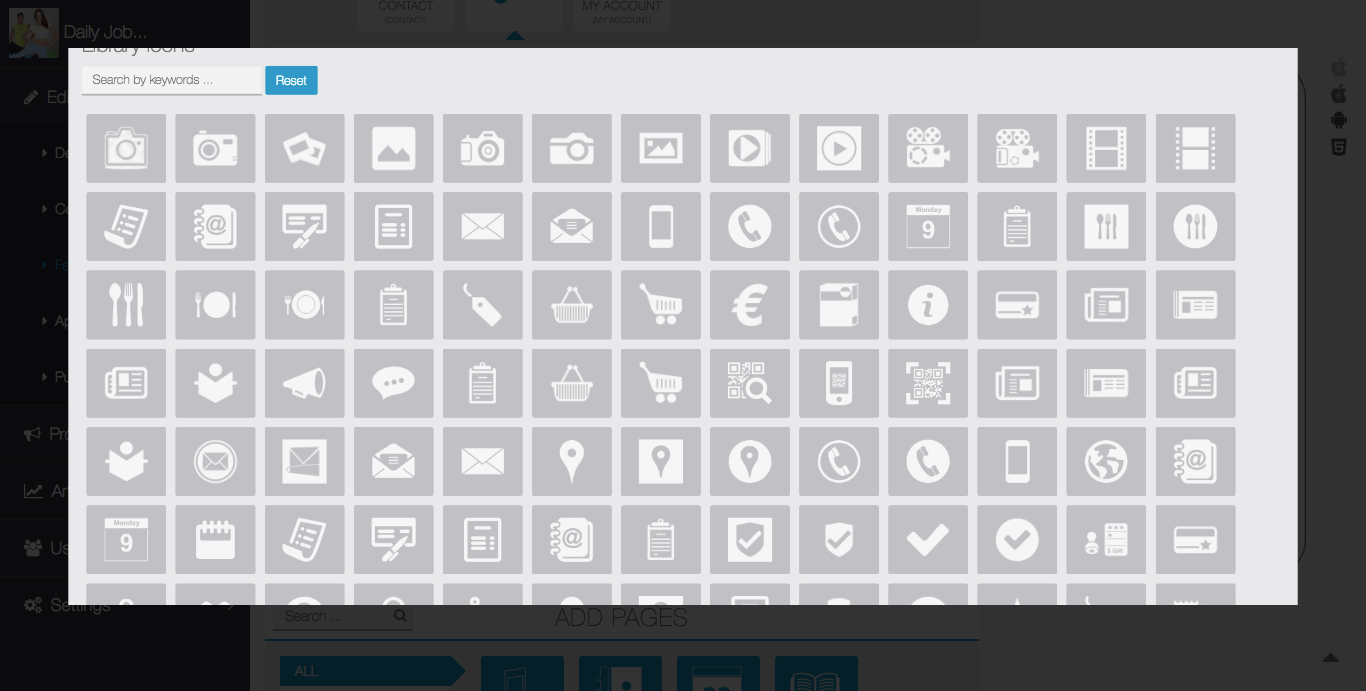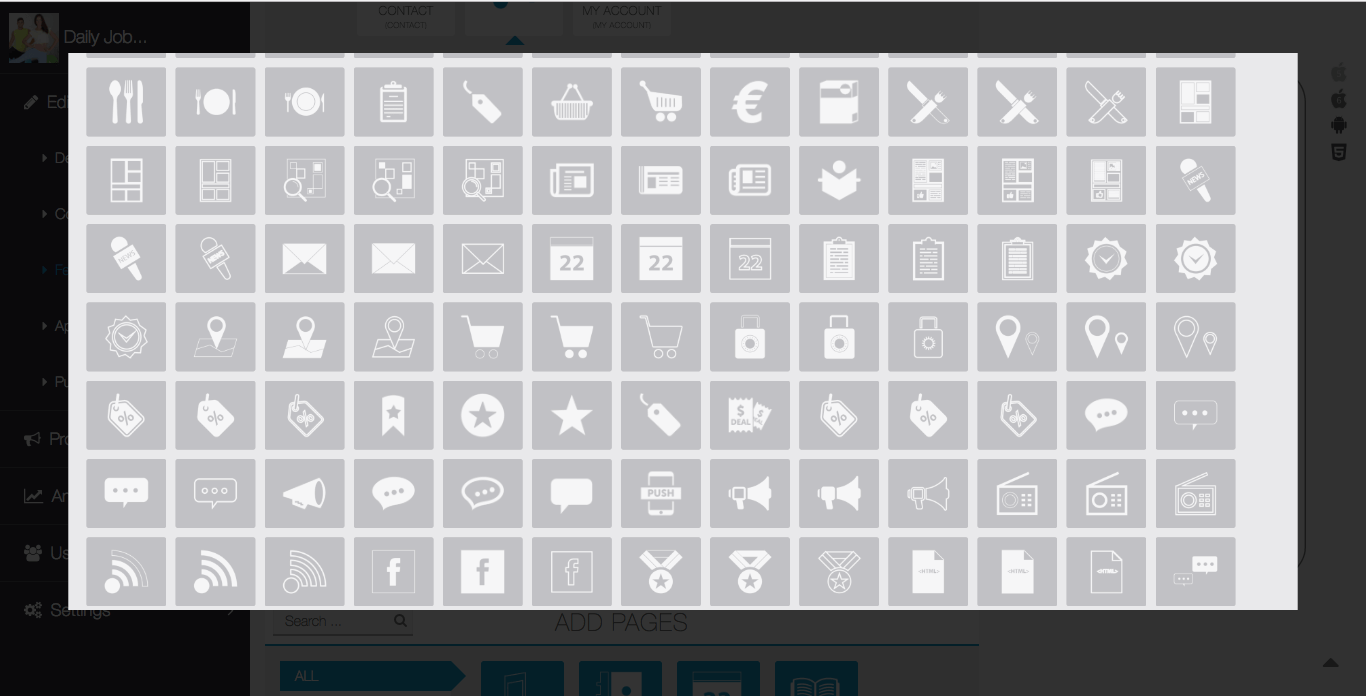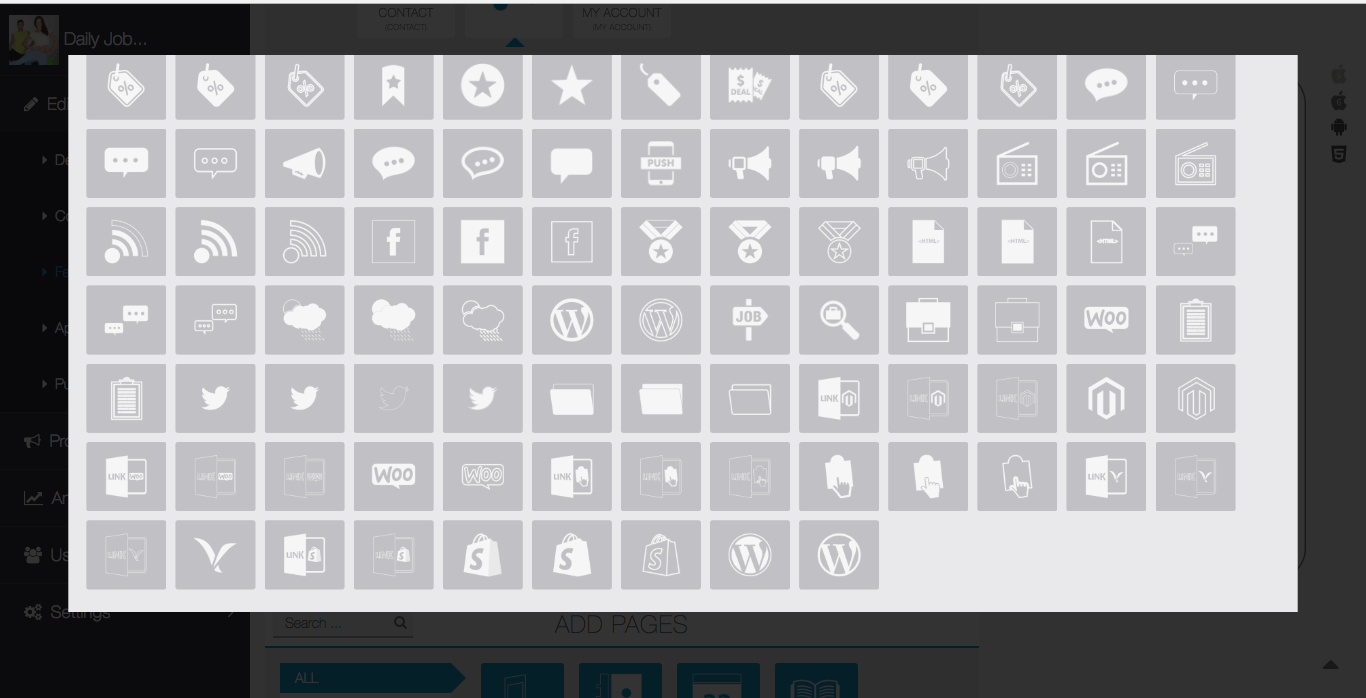 If you run a Shopify store,you will feel grateful for this feature.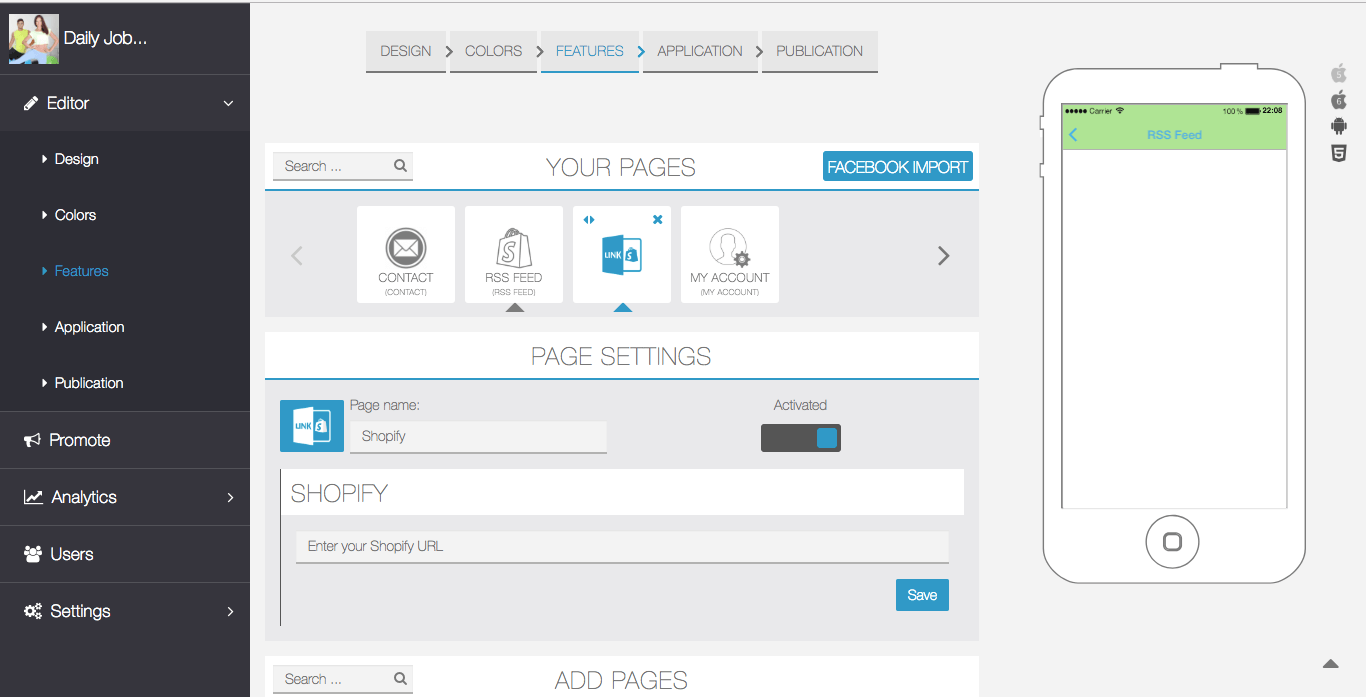 You can also use this to update Facebook Fanpage towards people so they won't miss anything.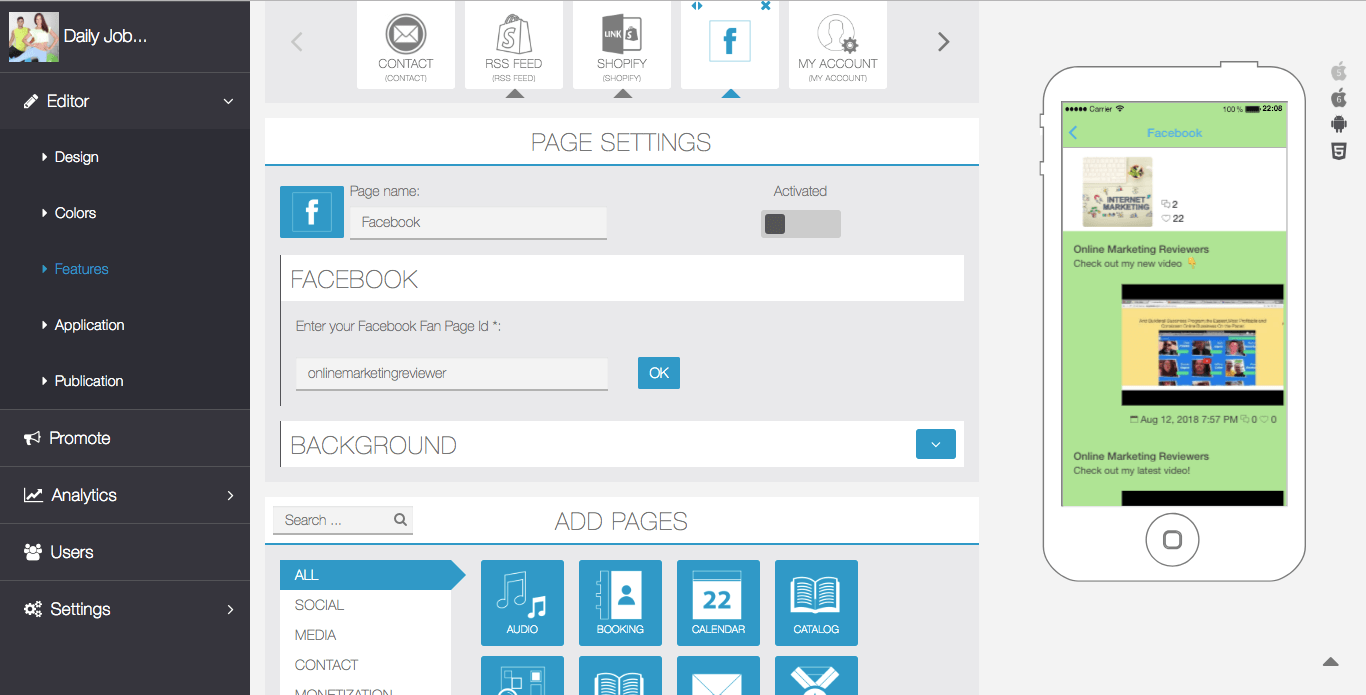 After that,just preview and publish your mobile app.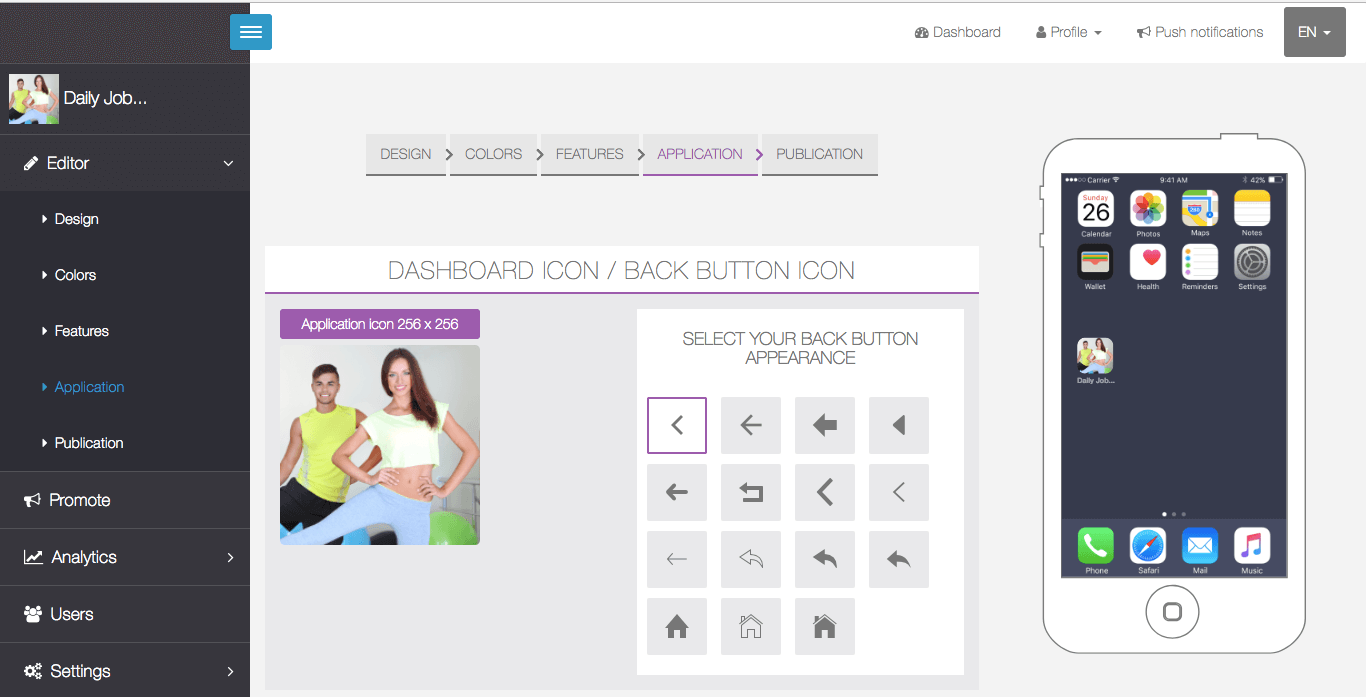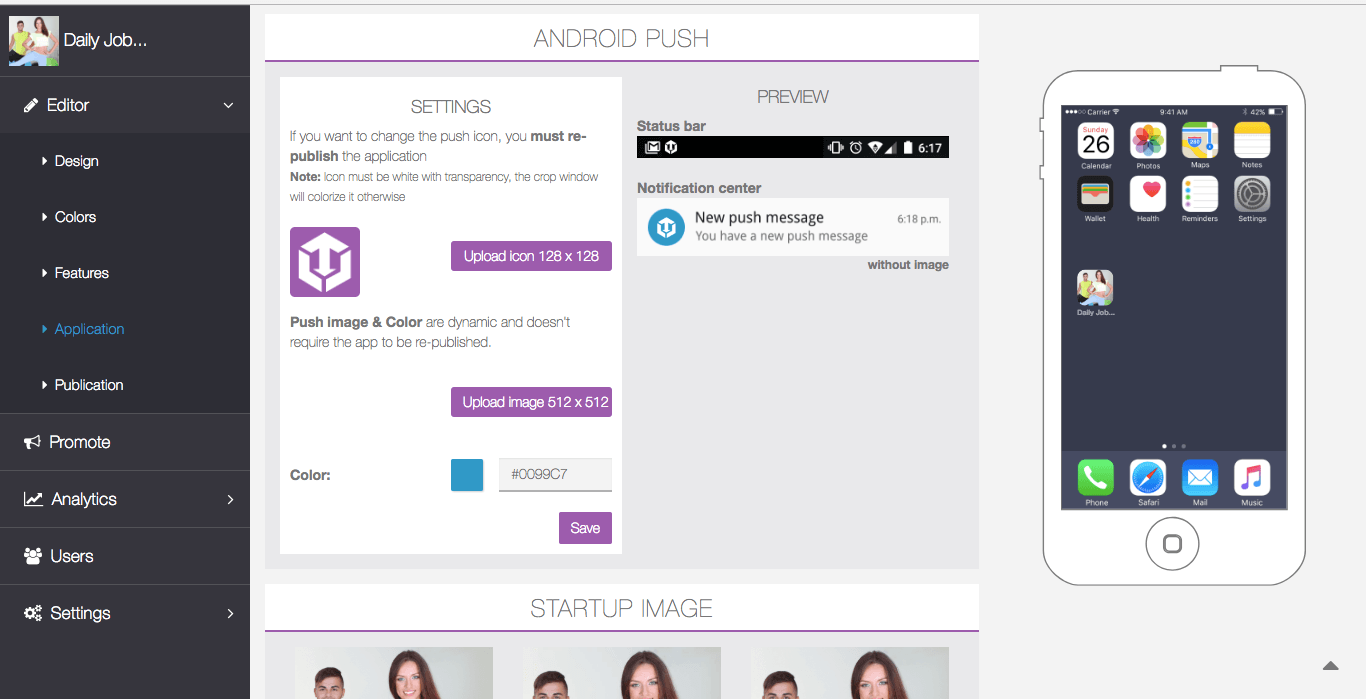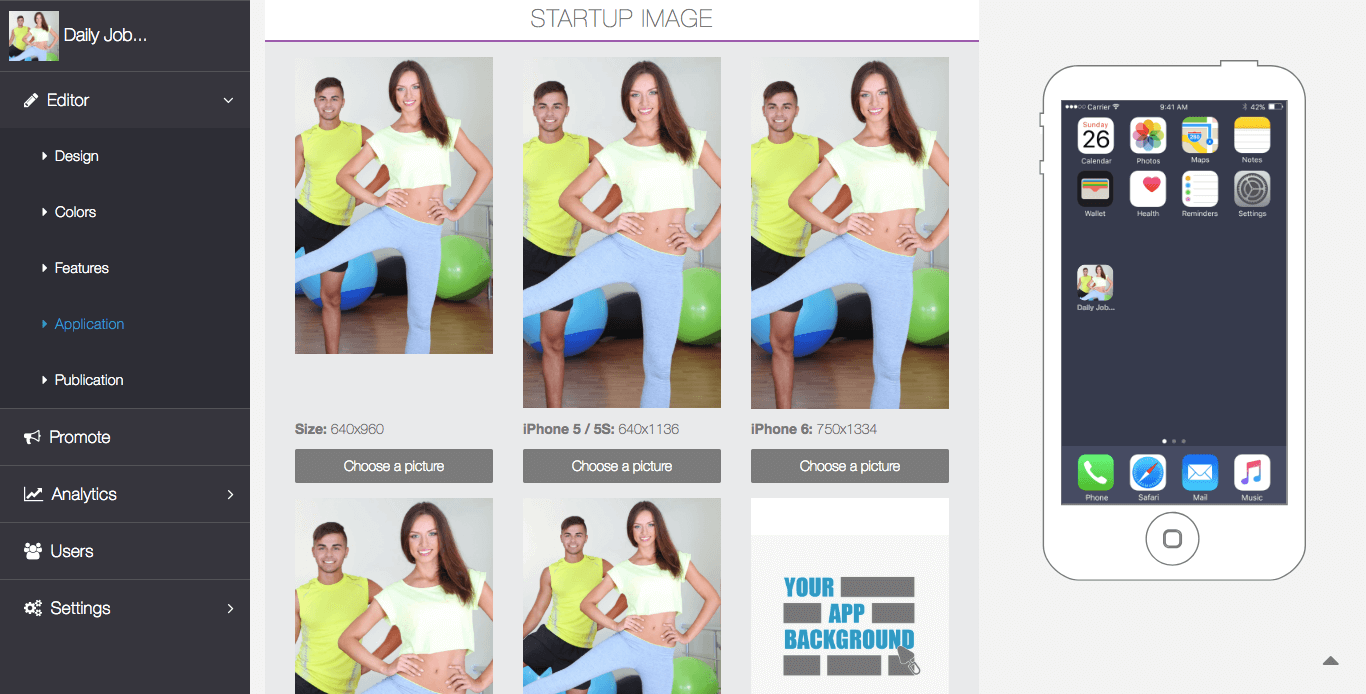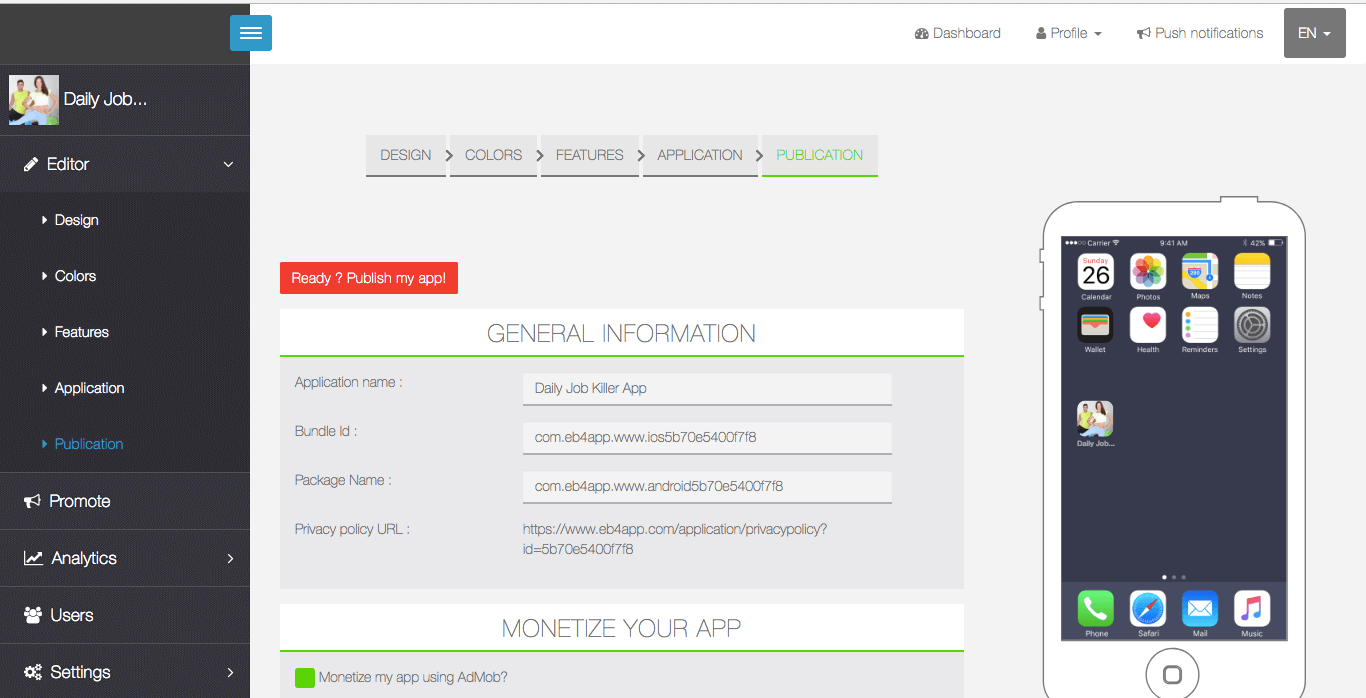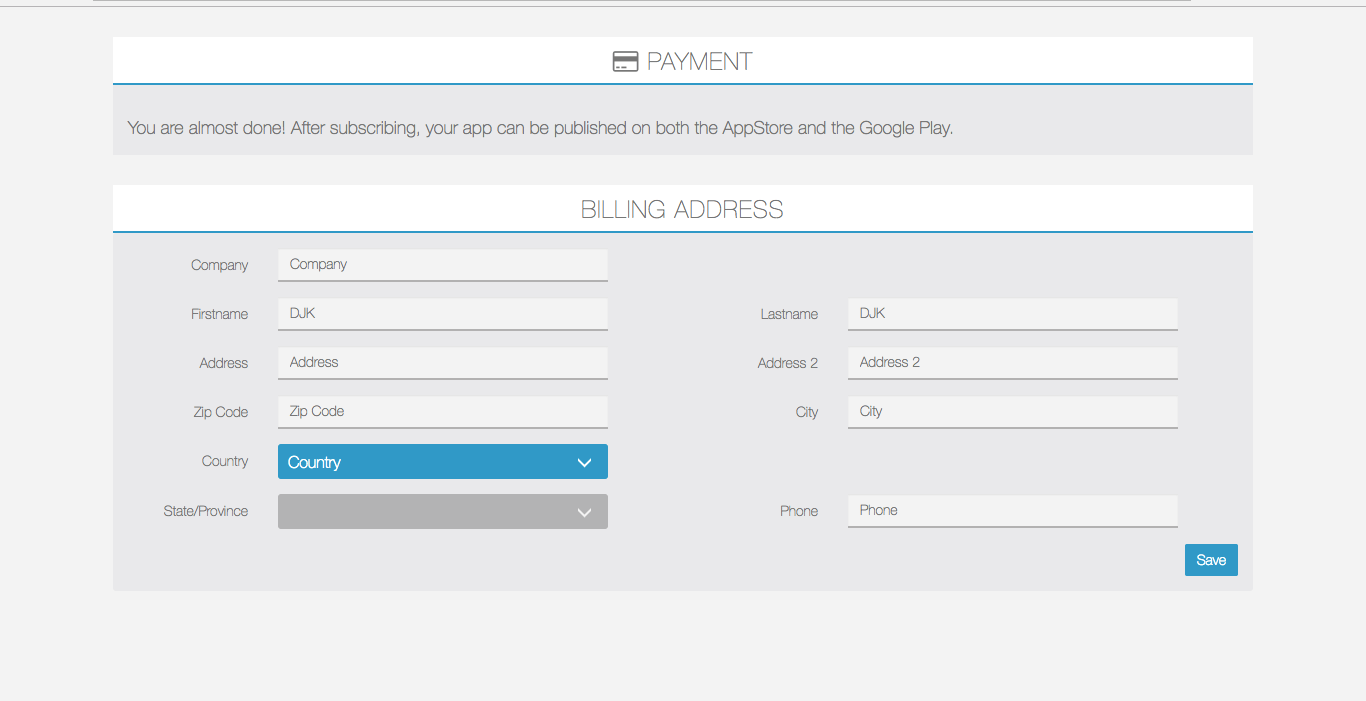 16.AutoPost Features
Facebook marketing is currently the largest social media platforms you want to get traffic. And in order to get long term traffic from Facebook,posting content frequently is the key to sucess. But do you want to manually post content on multiple Fanpage or Facebook Account. I think no because it's so time-consuming. But lucky you,Builderall Business covers this features so that you don't need to manually post content anymore,it's now automatic.


This is the main homepage for Facebook Autopost Features.


There's absolutely no Facebook Developer App Setup here.


After that,just select your Fanpage. So,Builderall doesn't just post private inbox answer,now,it manages all content on your fanpage.


So,right here,you only need to schedule post before it posts content.


It doesn't just post Image,it can also post Video.


The best stuff is that you can manage post for 30 days in a row or even more,.


So,of course,this is a time saver.
And that's all my review about Builderall.
Don't worry about the service because there's a lot video tutorials and training inside. There are no upsells so that no hidden features.

Pros of Builderall
Drag and Drop Element
Images Hosting Library
Animated Video Creator
Generate Script for VSL,Email,Headline and various purpose
Mailing Boss with Up to 10,000 Subscribers (or even unlimited with Business Plan)
Can Add Social Proof,Notification Bar and Exit Pop
Can Host Video (using E-Learning or Floading Video)
Subdomains with Unlimited Pages (can also connect your own custom domain)
Hosting with SSL Certificate in the US server
Heat Map Your Audiences
Video Background and Hosting
SEO Friendly and On Page SEO analysis
Facebook Autoresponder and Share Locker
And a lot more 🙂
Cons of Buiderall
1.Somewhat Annoying When Adding Space Block
When you add space block in Buiderall,you can only duplicate another space block and can not easily add this. That's cons of this service comparing with Clickfunnels,Instapage,Leadpages and Unbounces.
2.Affiliate Program is Only For Business Plan
Final Verdict
In summary,Builderall is a great landing page creator that you should consider to buy. It's super easy to use and it especially saves you a lot time and money. Besides,it has autoresponder sequences with advanced tagging,workflow. It can also help you increase conversion via popup,notification bar and social proof. On the other hand,you can even know your audiences's action thanks to heat map license. Best of all,you get unlimited page hosting with SSL included from the service. If you can afford to buy Builderall,i highly recommend you to try.