CoachZippy Review from Real User-New Era of ELearning System
Product : Coachzippy
Creator : Madhav Dutta (also the creator of XFunnels,XMarketers,AppsKitPro,Everzippy,Meetzippy,ZKart )
Price : It's have already been $47-$97 during launch. But now, price is $37 or $67 per month because launch has ended.
Do I Recommend : Certainly Yes
What is Coachzippy?
Basically,it's an E-Learning System and also a school creation app. It allows you to sell digital products and services and of course,to collect payment.
Who is Coachzippy For?
Any marketer at any experience
Those who want to make money selling products online
Product Creator,Coacher,Email List Builder,etc.
And a lot more,..
Main Features and Demo of Coachzippy
Now,i will show you exactly how the app works. This is the member's area once you login.
Of course,you are freedom to make School,training course as a real coacher.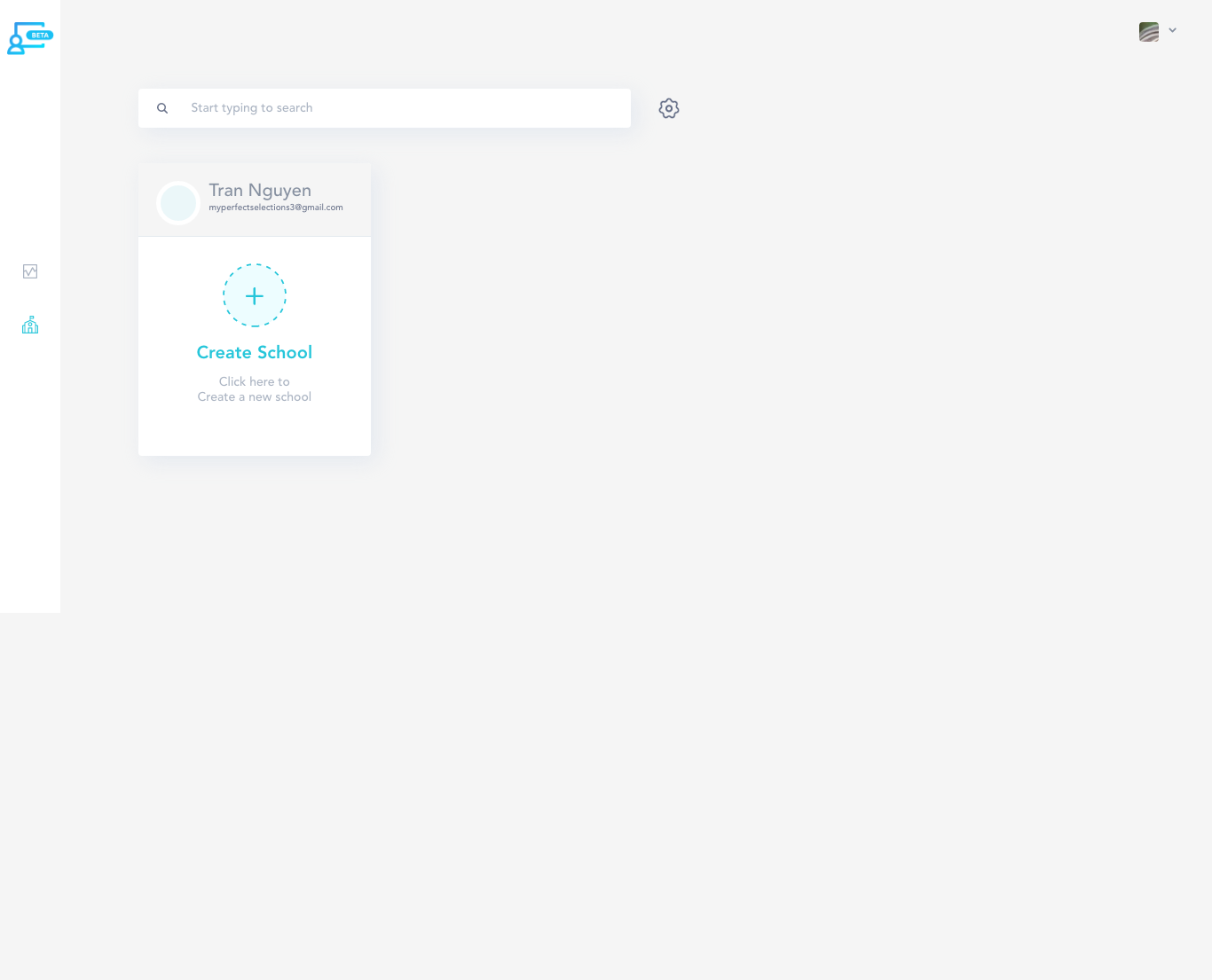 To create your course,the process is fast and simple.
This is where you can manage your school. One School can provide you multiple course access.
In fact,you can make your course looks professional to increase enrolling rate.
And you can make sure that your customers will have information before they buy.
1.What Client will See
If your visitor create an account,they will see an automatic email.
After that,they can login into the member's area.
Here's an example Course Salespage.
Once people like your product,they can click Buy and then redirect to the Checkout Page.
2.Course Management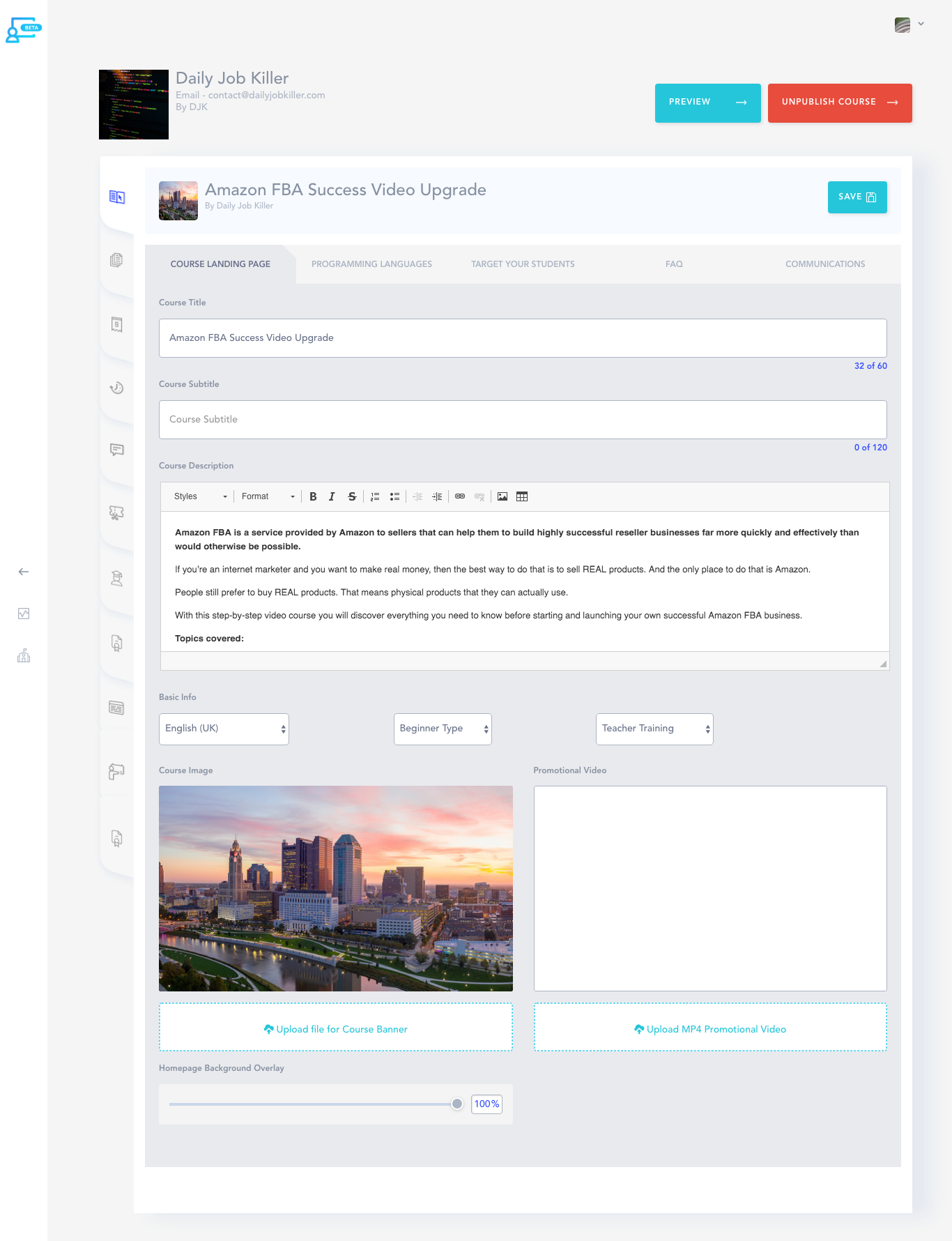 Inside the course,you can manage Lessons and Modules.
And you can also set your own price. At present,CoachZippy accepts payment from Paypal and Stripe and will be more of course.
For those who complete your course,you can give them Certification. Simply choose any of these and edit some little Text,Logo.
Product Launch + Affiliate Management is a cool way to improve your product sales.
People can create an account for your School to request Affiliate Link.
Besides,you can create Testimonials to improve Trust towards visitors.
And these testimonials will display on Salespage and Checkout Page.
Coupon is a nice way to create viral giveaway as well improving conversions.
3.Other Features
When selling course with this software,you can create an entire Sales Funnel make custom page each Step.
It also allows you to create Member Community as a way to engage with course buyers.
Now,you can also make a blog with this software. This means you can create powerful post for member inside.
Of course,you can collect payment by using Paypal and Stripe.
And that's all you need to know before you buy Coachzippy. In fact,it's a great product worth buying.
My Coachzippy Review Video (Please Watch)
In order to provide you a correct understanding about the app,i have recorded a full walkthrough demo video about it. So before you buy,turn on your volume and watch these videos first.
Funnels of Coachzippy
All products have upsells and so does this one. But buying or not,the choice is ultimately yours.
Reseller here means you can create accounts for other marketers and then sell this one as your own products. As you can see,it solves a lot issues for them so you can expect to sell at a high price.
Bonus From Me
In order to help your life much easier,i will add some extra bonuses if you get Coachzippy through my link. This product is sold on Jvzoo so that after you buy,you'll get immediate download link.
Pros of Coachzippy
Easy to use and manage
One Time Price for Full Access
Enabling All Features you Need for an Online Course
SSL Certificate with Custom Domain/Subdomain
Full Hosting on the Cloud
Secure Video, PDF and Content Hosting
Cons of Coachzippy
A lot upsells and they are not cheap
Final Verdict
In summary, Coachzippy is a great product for internet marketer. According to Digital Course Secrets, selling online course is a huge Business Opportunity and it really helps you profit in the long run. Thanks to the help from this app, you no longer need to pay monthly fee for Online Course Builder and video hosting as everything is included in this one time price. Of course, if you are serious with this business, i strongly recommend you to take action.
Mini FAQs
Is there a limit on number of students who can join my courses ?
No, Coachzippy doesn't put any limit on the number of students to join your Lectures or Courses.
Does Coachzippy have any transaction fee?
No, Coachzippy doesn't charge any transaction fee on any of its plans.
What types of media can I add to my courses?
Audio / Video work best on Coachzippy. You'll also be able to add any attachments, such as PDFs, documents, audio files, etc. to supplement your courses.
Can my students view my courses on mobile devices?
Yes! Coachzippy is designed to be responsive and optimized so that your students can take your courses on any mobile device.
Am I be able to drip my courses?
Yes! Coachzippy comes with embed drip system. You can use the drip content management system which will preserve your courses as per a pre-set schedule.
Is Coachzippy secure to use?
Yes, Coachzippy is completely private and secure. All of our features have end-to-end Secure Sockets Layer (SSL) and 12S-bit Advanced Encryption Standard (AES) encryption.
How many courses am I free to publish with single account?
Bingo! Keep on doing that till all your knowledge drains. Coachzippy allows you to create unlimited courses with 1 account.
Does Coachzippy have a money back guarantee?
Yes, Coachzippy has a 14-day money-back guarantee wherein you can get a refund within 14 days of your first payment.
CoachZippy Review from Real User-New Era of ELearning System
Welcome to our latest Coachzippy review post. At Daily Job Killer, we guarantee only bring to you real and high quality product review as we use Coachzippy as well to test it online
Price: 67
Price Currency: USD
Operating System: All
Application Category: E-Learning