Product : Ecom Success Academy
Creator : Adrian Morrison (brother of Anthony Morrison,one of the biggest internet marketers name so far)
Price : $2,495/one time or $997/3 times when bill monthly
Do I Recommend : Yes But Not For Those Who Have A Low Budget and Are Living Paycheck
Official Website : Click Here Or Here (SalesPage)

Recommended But Make Sure You Have Additional Investment
Together with affiliate marketing,e-commerce is really a completely cash-cow bussiness now. But unlike affiliate marketing,this bussiness requires more costs and of course,more earning potential. Actually,E-commerce has some little bit similarity with Amazon FBA (check out
Amazon Bootcamp
and
FBA Ninja
) but with more advantages. What makes dropshipping and Shopify better than FBA is that you don't have to even touch a product you sell .Ecom Success Academy is a training course that teaches you an overview about e-commerce and especially how to scale it up. Now,let's check out my honest review on Ecom Success Academy so that you know exactly what inside and to decide.
What Is Ecom Success Academy?

At first,it's a training course of Adrian Morrison that mainly focus on how to make money through e-commerce bussiness. You can also say it's a Shopify or dropshipping course because he mainly teaches about how to monetize from that sources. There are 7 main modules inside Ecom Success Academy that goes step-by-step to help you launch your Shopify store and monetize for a long-term. Besides,the course will cover about email marketing,facebook Ads.
Who Is Ecom Success Academy For?
Complete Newbie to internet marketing (yes,because it's easy to understand)
Intermediate and Professional marketers who want to scale up their profits
People are seriously with E-commerce Bussiness
If you have never set up an email marketing campaign once in your life
You are not living paycheck to paycheck
If you are not finding a get rick quick scheme as well as making money with low-effort
People who want to launch a store or a dropshipping bussiness
If you have never used or understanded Facebook Ads before
Make sure you understand that you can not always rely on Free Traffic (paid traffic rather than free)
The Training Inside Ecom Success Academy

At first,i recommend you to click on the picture above to download Adrian's free ebook $20K/Day Ecom Secrets. Now,let's take a look at Ecom Success Academy 's dashboard.

1.Module
Firstly,let me introduce,there are seven core modules that you will learn in the entire course,here's exactly what you learn:
Shopify (40 lessons)
Sourcing Products (12 lessons)
Facebook (63 lessons)
Email Marketing (8 Lessons)
Building Your A-Tem (7 Lessons)
Project Management (4 Lessons)
Longterm Exit Plan (2 Lessons)
Therefore,you will have 135 lessons and hey,it's a lifetime access so you will get future updates to keep track.

a.Introduction

The first module of Ecom Success Academy will mainly mention about some basic knowledge before launching a store on Shopify.
b.Shopify

After knowing some basic content,then your next task is to start building your online empire. This module offers the most lessons when it has up to 40.


Firstly,you will learn how to create a Shopify website (with Shopify's server). For example,your website url should look like yourdomain.shopify.com and you can register for your own. In this bussiness,you are launching a store so that your brand is the most important part. Actually,all of the training in this module are really a basic content so that it won't take a lot of time.


A lot people worry about Shopify Cost,so,benefit the discounted from Adrian because he's a premium partner of Shopify.


After choosing domain and do basic setup,then you will choose Shopify Theme. The free Theme Option he recommends is Supply.


Besides,you will setup Payment,mostly for Credit Card and Paypal.

Shopify Setup
Set up Your Store
Setting Up Your Payment (in order to get paid)
Setting Up Shipping and Checkout (so as to know the fee and delivery)
Create Online Store and Unlock Your Store After That
Dashboard Overview and Lastly,Shopify App

What makes Ecom Success Academy different is that it focuses on Free + Shipping Methods. Of course,you don't give product free,you just use the power of free word. The formula Adrian is adopting is a viral formula.


It's like when people sign up to get free product,your store will auto calculate shipping rates for him. But you know,a lot Aliexpress vendors have ePacket so they actually provide free shipping. Therefore,the Free is just a word free for customer,of course,it's not Free.


This is an example of Free + Shipping Model on your Stores.


In order to help you automate this rule,he recommends the App Better Shipping so you can keep your profit margin.


The price of Necklace on Aliexpress are mostly below $2 so it's neglectible.


Lastly,he shows you an overview about Shopify Dashboard.

Dropshipping and Add Products
Once again,this part of Ecom Success Academy covers basic training,impossible to feel overwhelmed.


After that,just simply import your product into Shopify.
Promotional Strategies

This part mainly teaches about Shipping (international shipping).
Your Sales Page
Long vs Short Copy
Shipping the Callout
Hotjar Optimization
Building Your Brand
Of course,you have to build a brand before actually monetize from it.


After that,you will learn about social proof,customer service,order lookup and comment management.
Shopify App and Quick Start

In the training,he will teach you about Mailchimp,one of the best autoresponder for marketing automation so far.
c.Sourcing Product
The third part of Ecom Success Academy will teach about how to source product into your Shopify store.


As you can see from the picture,this training is not really advanced so that you can implement immediately. Everything is about the price,the products and suppliers (Alibaba).
d.Facebook
After doing some setup and importing process,then your next part is to drive traffic into your online store. I love this part of Ecom Success Academy because Adrian teaches about Facebook Ads (the gold mine). Remember,you can not always focus on SEO especially with Shopify,nearly impossible for beginner to get fast result.


Because this is a high-level training of Ecom Success Academy,Adrian divides it into 13 small modules.
Facebook Setup and Fan Page

It's just a basic training so that you can implement very fast in less than 30 minutes. There's nothing special in this part.
Facebook Ads Type

After setting up your Facebook Page,then your next part is to set up an advertising campaign. Of course,it depends on your own budget to take action,the more the better. Normally,Facebook Ads will target high quality and the right people hence you get result fast.
Advanced Facebook Targetting

Remember,each niche will have its own specific audiences. You must target the right audiences in order to get fast result and if not,you are wasting your money. For example,you can not sell Torso and Butt Lifter to male,right.
Then,your next task is to edit pixel,write ads,set up a bidding and scale.
Split Testing and ROI

Remember,you always have to track your campaign so as to see how effective is it. This will affect on how will you improve to get higher clicks rate,impression rates and especially ROI.
In general,this module of Ecom Success Academy is highly advanced so beginner and intermediate will need time to understand to take action.
Email Marketing
In an online bussiness,email marketing is the ultimate way to generate passive income for a long-term. Therefore,sooner or later,you need to build an email list to do that. Fortunately,Ecom Success Academy covers email marketing training and to software he recommends is Mailchimp.


This module will cover how to build a list,how to promote your products and email newsletter plan. In addition,Mailchimp's greatest feature is that it can support Facebook Ads very well.
Building Your A-Team
After setting up a Facebook Ads and Email campagin,your next task is to outsource content outside. You know,writing email newsletter,advertising cost you a lost of time,energy and even skills. Therefore,you should outsource outsite to make it faster and easier.
Three place he recommends you for outsourcing are Onlinejobph,Upwork and 123employee. You also have to cover about Product Research and Product Development.
Project Managament
Long-Term Exit Plan
The last module of Ecom Success Academy will cover mostly about improve your bussiness for better conversion and more sale. And more importantly,building your relationship.

2.Bonus Section
And that's not all you get inside Ecom Success Academy because he added some bonus to make your life much easier.

a.Daily Live Coaching
2.Emailing With Anthony
In this bonus,Anthony Morrison,founder of Fanpage Domination,also one of the most successful internet marketers will teach you about email marketing. In addition,he instructs how to use Solo Ads to get conversions and sales.

3.Outsource Mastery
Once again,Adrian instructs you about outsourcing outsite effectively.

4.Sizzle Sniper Software

This software will help you find products that converts and to support your Facebook Ads.
5.Case Studies and His Top Selling products
Real life example is always a good way to learn internet marketing and fortunately,Ecom Success Academy offers this. He will show you exactly his top 4 products that generates him a lot of money (of course,the main suppliers is Alibaba).
What To Prepare Before Joining Ecom Success Academy?
Every bussiness requires investment and so does dropshipping with Shopify. That's why i don't recommend anyone to join because if you don't have investment,you can not run your bussiness
Shopify Store (compulsory) : you are launching a store on Shopify so that you have to invest in this. With this app,you will have a hosting with Shopify's server,SSL certificate and importing product. And hey,joining Ecom Success Academy,you will get 10% discount with shopify's package for his link.
Some Essential Shopify App (like Better Shipping,Oberlo and Wheelie Optin)
Facebook Paid traffic (compulsory) : with shopify bussiness,Facebook Ads is nearly the main traffic source to get sales. It depends on your budget,of course,the more the better.
Autoresponder Software (compulsory) : Another compulsory investment before joining Ecom Success Academy is an autoresponder software. With dropshipping,you need to build to list in order to build relationship,take care of customers and to promote your products. Inside the training,he recommends you to use Mailchimp and fortunately,Mailchimp is free for life until you get 2,000 subscribers and 12,000 emails/month.
In summary,besides the $2,495 front-end price of Ecom Success Academy,you need to invest at least $500-$1,000.
Bonus From Me
In order to make your life much easier,i will add some extra bonuses if you buy Ecom Success Academy through my special link. Just simply buy and then contact me with your name and your receipt. I will check and give you the extra bonuses after that. Unlike some people,i just add bonuses that has relation with Ecom Success Academy.
1.DFY Video (No one can offer)
Zaarkly Rountable Mastermind has lessons about video ads. Currently,i am using Reevio,some of the best video ads creator online. If you don't intend to buy any of these video ads service,let me create a video for you.
To access this,make sure you have already bought it through any link from this page. Then just contact me with your Name,the email you use for purchase and your receipt. I will check and give you access after that.
To get videos,please give me the name of your ecom store,your store logo,the information of your stores,products and a Google Drive file that allows you a upload. You will host these videos,not me,i'm trying to create as much video as i can. Time to get videos depends on whether i'm online or not.
2.Facebook Ads 2.0 Made Easy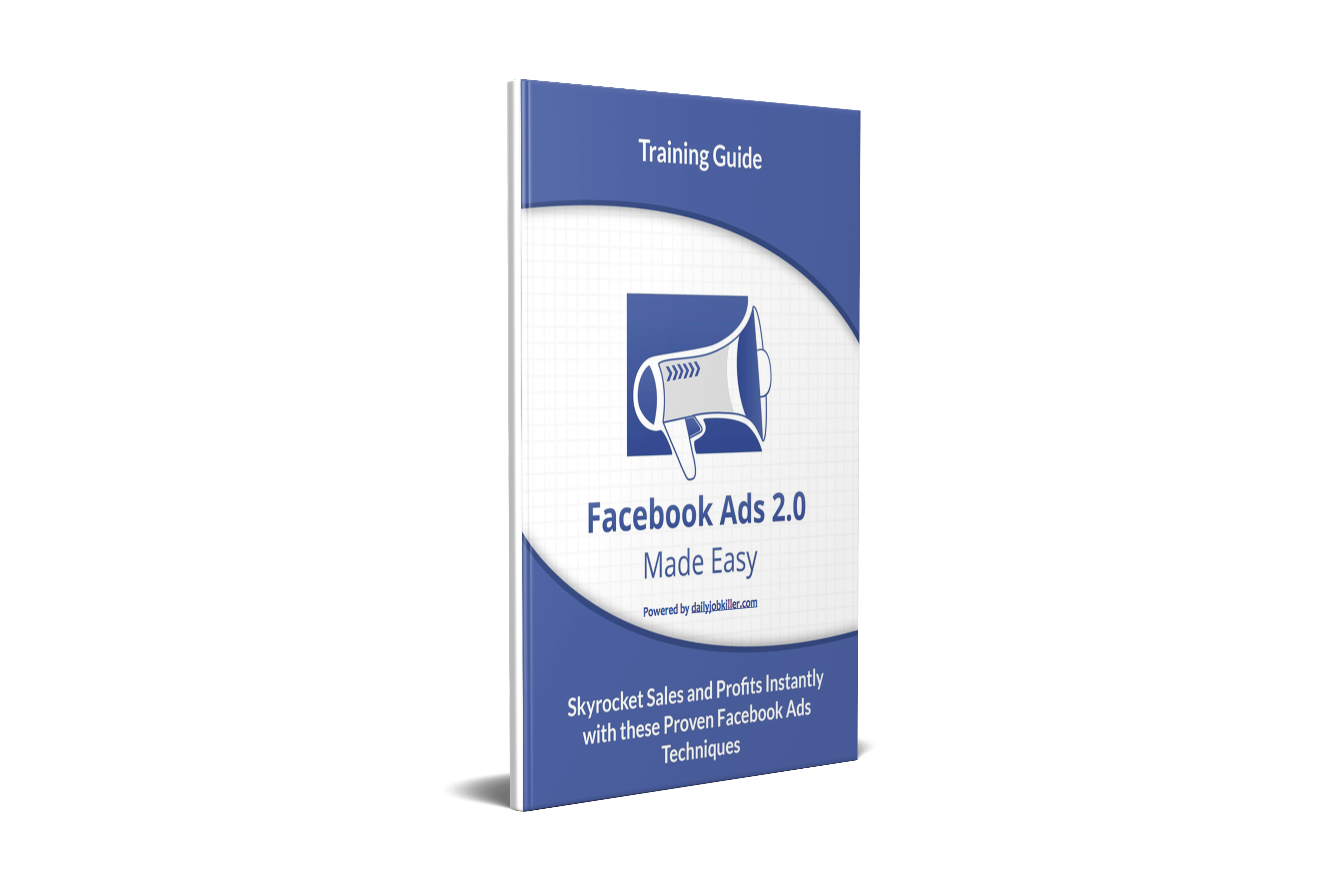 3.Facebook Ads 3.0 Made Easy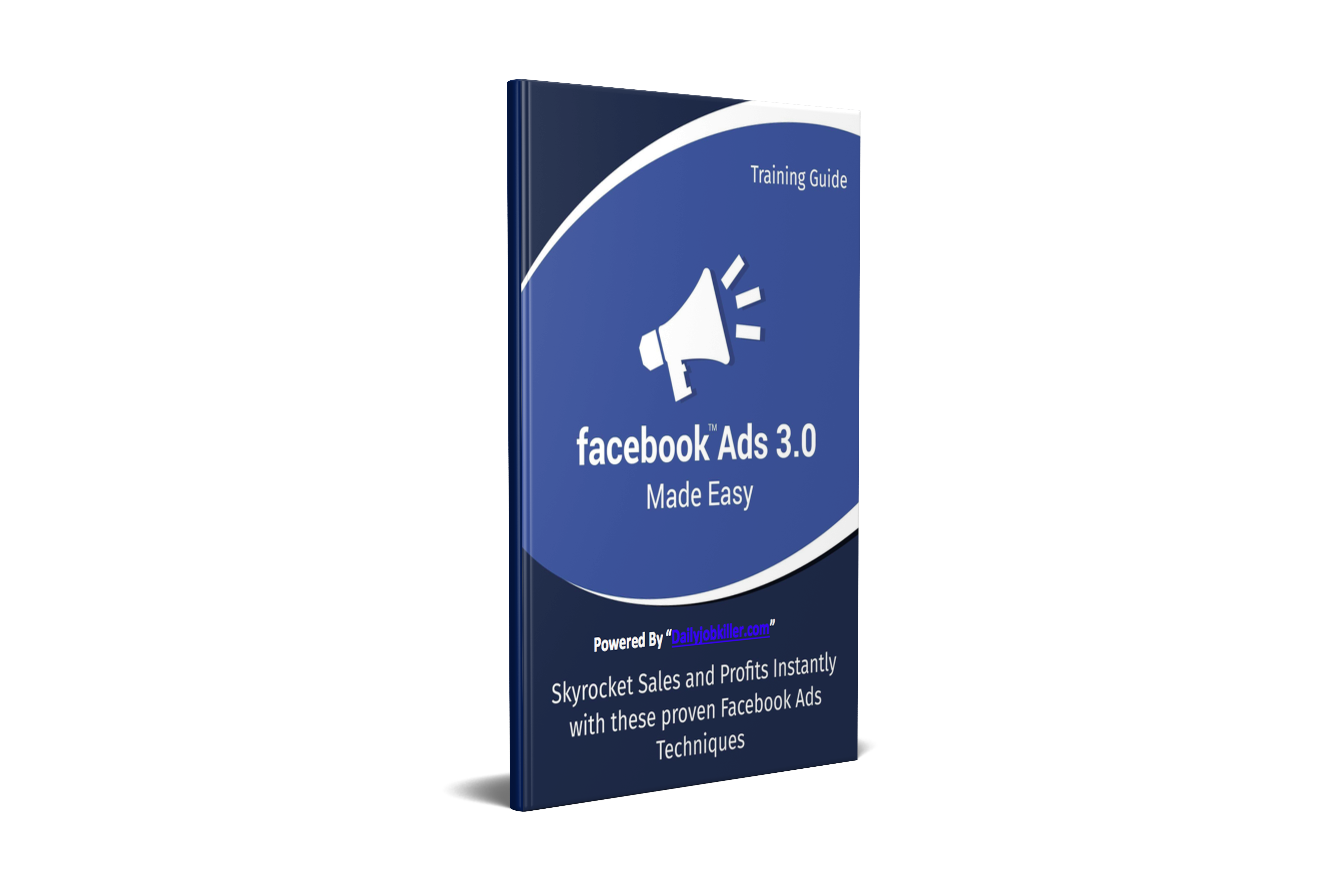 4.Youtube Ads Made Easy
5,Youtube Ads Made Easy 2.0
6.Instagram Marketing Made Easy 2.0
7.Instagram Marketing Made Easy 3.0
8.Youtube Marketing Made Easy 3.0 Video Training
9.Youtube Ads Made Easy Video Training
10.List Building 3.0 Made Easy
11.List Building 3.0 Made Easy-Video Training
12.Email Marketing Made Easy
13.Ecommerce Made Easy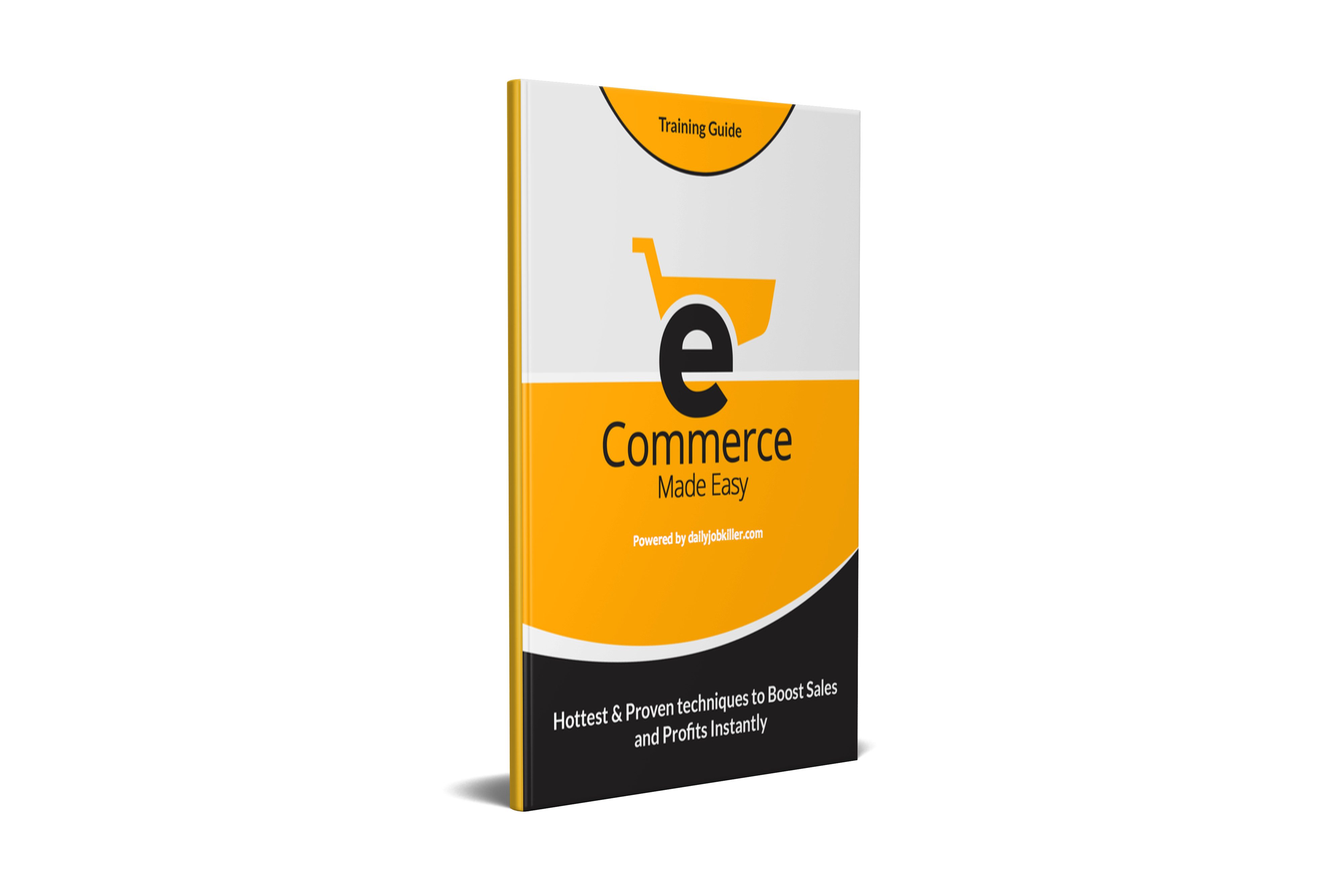 14.Video Marketing Made Easy
15.Video Ads Made Easy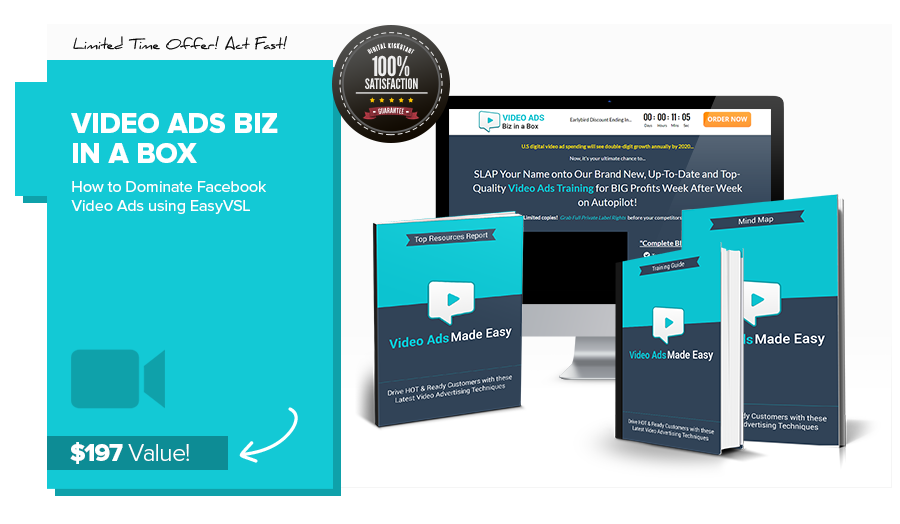 16.Photo and Graphics for Bussiness 101
17.The Price is Wrong
18.When Customers Always Win
19.Blogging Advice For Beginner
20.Live Streaming Video Profits
21.High Profits Blog Secrets
22.Checkout Lane Cha Ching
23.Facebook Remarketing Made Easy
24.Shopify Secrets

Shopify is a complete ecommerce solution that allows you to set up a fully functional online store to sell your goods in a short span of time.
Inside this package, you'll get all the essential modules that will enable you to create your own Ecommerce site that will position your business as a serious player both locally and globally.
This bonus enhances the value of Ecom Success Academy.

And these are all the extra bonuses if you buy Ecom Success Academy through my special link .If you need more,feel free to request me with your name and your receipt,just tell me what you need and i'm happy to give them to you.
Pros of Ecom Success Academy
He teaches very details and easy to understand
10% Discount for Shopify Package
His software Sizzle Sniper
A lot of high-level training
It's an email marketing training
Weekly Live Coaching with expert
No Upsell (so that there is no hidden feature)
The Autoresponder software he teaches is mailchimp (because it's free until you get up to 2,000 subscribers)
Properly teach about Facebook Ads
Also includes Teespring Case Studies
Real Life Examples with His Top 4 Products
Cons of Ecom Success Academy
1.Expensive Price and Additional Expenses
Yes,nearly $2,500 is not an affordable price for everyone and right,that's why i don't recommend to anyone. In addtion,it's not the only,as i told you before,you need to have at least $500-$1,000 to run this bussiness. No matter which Shopify training you are in,you must have additional costs.
2.Doesn't Teach About Instagram Marketing
A special feature of Mailchimp is that it can support Instagram Ads very well and this social network has more interactive rate than Facebook. I hope he will add Instagram Ads training in the future.
Final Verdict
In summary,Ecom Success Academy is a great training course for those who are seriuos about making money with dropshipping and shopify. What i love about the training is that he has a lot of high level training together with discount and his own software. In addition,teaching about Mailchimp will help marketers save a lot of money. But hey,it's not for all,make sure you have at least $500-$1,000 as an additional investments. If you can afford for that,i highly recommend Ecom Success Academy,it's one of the best E-commerce training i have ever seen so far.