Product : Formget
Creator : Neeraj Agarwal (also the creator of Mailget,the most affordable email service provider at present)
Price : $97/one time
Do I Recommend : Certainly Yes

Presently,email marketing is one of the best way to make money online consistently. Thanks to email marketing,you will not only keep your audiences but also enhance your ROI. On the other hand,it helps you build relationship and monetize your audiences.
In order to create a successful and huge email list,there's a lot of thing to do. It can be traffic,lead magnet,landing page,email newsletter and more importantly,an optin-form. Without optin form,you can not build an email list and of course,you can't profit from it. Therefore,you need to create a beautiful optin form to build your list. Formget is an affordable email optin form creator that i personally use and love. Thanks to Formget,i can create a big email by creating a beautiful optin form. Now,let's check out my Formget review and demo so that you know what inside.
What Is Formget?
FormGet is a cloud-based form building software that allows you to capture BUYERS, collect payments and boost CONVERSIONS…. In Just A Snap
This product is created and developed by Mailget team,the most affordable email service provider and email SMTP at present. With this product,you are free to create unlimited optin form.
Currently,Formget is mainly designed to work with Mailget. But if you buy the extension bundle,it can integrate Mailchimp,Getresponse or Aweber.
Who Is FormGet For?
Any marketer who want to build a massive list
Your optin form has low conversion
Of course,mostly for Mailget user (those who want to save big budget)
Main Features and Demo of Formget

Now,i will show you real demo of this product. Notes: this is a real user review,i personally have a review access account from product's creator,Neeraj.


He create an account for me to test this product.
Now,let's see exactly inside the member's area.


Now,i will show you step by step how to create an optin form using Formget.
1.Create Form
There are 2 waysways to create form. You can create from scratch or clone pre done templates by the providers. There are multiple templates so that you will never lack idea.
In this scenario,i will choose to create an optin form from sractch. At first,click the button create new form.
This is a blank form so that you need to customize it.


Then just simply drag and drop any elements you want to add inside this form.
After that,simply customize text to fit your purpose.


You can enter a Redirect URL if you want. This feature is like after people subscribed to your list,they will see a redirect page you want to target. It can be a tripwire page to promote affiliate product or just simply a thankyou,confirmation page.
For instance,i click on Name,Email on the left coluum.


On the other hand,you can also create a survey to know what your audiences need. For example,i will do like this.


Just insert field label like this,pretty simple,right.


Don't forget to add captcha.


Now,click Next Step to customize your form. This is what you see after that.


You can change background,image,Header image,Colors and Footer.


You can choose background image to customize your form. For example,i choose this image.


And this is the optin form after i upload it.


Besides,you can also edit fonts,color if you want.


Click on Save Changes after you finish.


Here's the exact form i have already created.

2.Publish and Embed Form
There are two ways to share your form. You can whether share a link to a hosted page by Formget and simply embed the code.


Here's the hosted optin form page created by Formget.
3.Email Marketing
After creating a form,the next thing to do is to add your Autoresponder code.


If you have a Mailget account,you can insert your API key immediately. Currently,the price of Mailget is only $5/month for up to 5,000 subscribers. You can also create a free account with Mailget without restriction.
If you want to integrate Aweber and Getresponse,you may need to buy the extension,mean the only upsell of this product. Actually,it's an another service,not an upsell.
4.Creating Form By Cloning Available Templates
If you don't want to create a form yourself,it's OK to use available templates from Formget. Luckily,this service provides various templates for you to clone and customize.
Firstly,click Use in Built Templates.


Then,choose a template you like.


For example,i pick this template on bussiness form.


After that,click on Clone this Form.



Simply edit as you like. Just like the instructuon above 🙂


And that's all you get inside a $97 one time purchase with Formget. In my opinion,it's well worth every single penny you are paying.
The Funnels of Formget In Details
Currently,this product only has 1 upsell,which is not too pricey. The front-end product has 2 plans. The $47 plan only allows you to create 5 forms while the $97 allows you to access unlimited forms.
The upsell offer is an extension bundle,which allows you to access some popular email service provider. Normally,if you only integrate one service,for example,Active Campaign,you only pay $49. But if you want to integrate all service,you will need to pay $97/year,that's much better right.


If you pay $47,you can only integrate 5 forms while with $97,you can integrate all of them. Of course,they want you to purchase $97 license.
However,if you use Mailget and not intend to use all of these,i strongly recommend you to cancel this upsell offer.
Bonus From Me
To help your life much easier,i will add some extra bonus if you buy Formget through my link. Just simply buy on Warrior+ and you will have instant access on your account after purchasing. This is not a W+ product as all,actually it's a self selling service but Neeraj launches on Warrior Plus to find more affiliate partner like me 🙂
1.List Building Made Easy 3.0


2.List Building Made Easy 2.0


3.The 10K Email Manifesto


4.List Building On Steroids


5.List Building Formula Training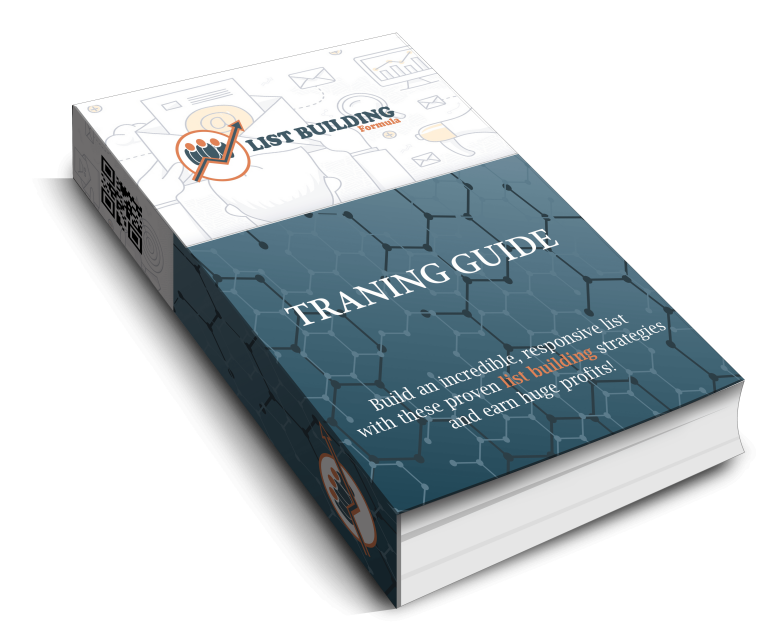 6.Bing Ads Mastery Training


7.Solo Ads Escape


8.Solo Ads List Building Course


9.The Awakening


10.List Building Kickstart Video Upgrade


Email lists are the best way to boost sales and profits and get higher ROI for your marketing campaigns. But, if you don't know how to create a list, then you are heading towards dead end.
Fortunately, I have a package that will get you out of this mess fast. This package uncovers amazing List building secrets so you can get more and more subscribers to your lists and earn fat commissions on autopilot.
So, what are you waiting for, combine this package with countless benefits that you get with Formget, and take your profits to the next level.

11.Email Profits Formula


In order to take the benefits of your purchase to another level, I am providing this excellent package that enables you to make the best use of Email marketing and reach out to widely scattered masses without investing a fortune.
So get in active mode and use this bonus to intensify your growth prospects, and become an enviable success story.
12.Email Marketing Excellence


13.List Miner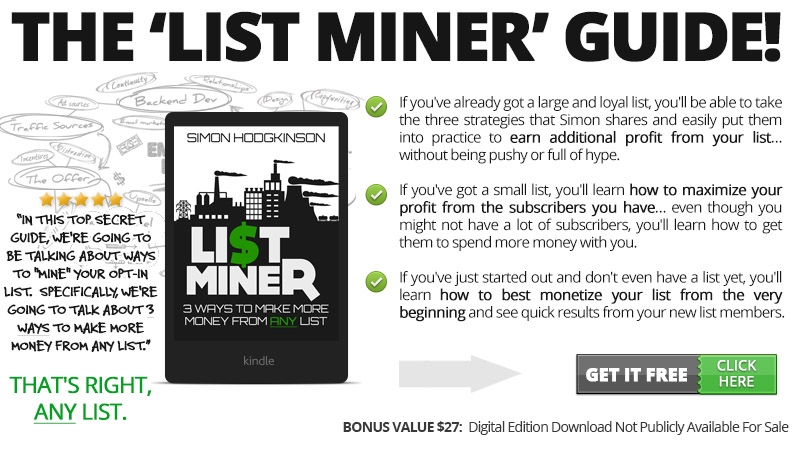 And that's all my bonus if you buy Formget through my link. Of course,these high quality bonus are good enogh to help you profit from email marketing. All bonuses are included inside your account once you complete a purchase.

Pros of Formget