IM Checklist V3 : Social Media Review-Can it Help You Profit Online?
Product : IM Checklist V3
Creator : Kevin Hafey (also the creator of IM Product Launching and IM VIP Training)
Price : $17 and has upsells of course
Do I Recommend : OK (it's still a great product)

Presently,social media marketing is a great way to get more traffic. People are using social media more and more frequently so you shouldn't miss this traffic sources. On the other hand,the competition of it is pretty low. In my opinion,sooner or later,you should get more traffic from social network.
Although it's a great source,if you don't take action,you get nothing from it. IM Checklist V3 is a product created by Kevin Hafey that helps you get traffic from social network. Now,checkout my IM Checklist V3 review so that you know exactly what inside. Personally,i get review access of that product because i have accquaintance with Kevin. Therefore,you are reading a real review of user 🙂
What Is IM Checklist V3?

Firstly,it's a PDF product that includes 30 social media marketing checklists. It's not a training course,it's a checklist from an experienced marketers showing you what to do. Inside this membership,you will get checklist about some network like Facebook,Google,Twitter,Reddit,Instagram and other social media.
Who Is IM Checklist V3 For?
Any marketer who want to take action and get out of shiny object
People who want to get more traffic from social media
You are struggling to take action because you learn too much theory course
Member's Area of IM Checklist V3
Now,i will show you exactly what inside IM Checklist V3. At first,it's a printable PDF membership that includes 30 social media checklist. Now i will reveal what they are.


Now,this is the exact member's area. Each checklist is a PDF checklist that you can tick what you have already done.


Now,i will screen shot you some PDFs inside. Sorry,i can not reveal all to protect the content of this product 🙂


All PDFs file are downloadable and printable but please don't share or resell them 🙂
Now,let's see an example checklist. Here's the checklist 22 : Connect and Engage on Youtube.


Once again,these are not a training,it's a checklist of what you should implement on your own campaign. Here's the checklist 28 : Social Media to build a list.


Anyway,there's a lot of checklists showing you what you should do.
My Personal Experience
If you ask me a question,is IM Checklist V3 great for newbie,the answer is no. But if you have some knowledge about digital marketing,yes,it's good for you.
Actually,these are some checklists showing you what to do in order to avoid the shiny object and not taking action. Personally,i have joined volume 1 and volume 2 of this product,i'm pretty sure to say they are all good.
The Funnel of Details
IM Checklist V3 Social Media is currently powered by Warrior+,a marketplace that has a lot upsells. And i'm not surprised when IM Checklist V3 has upsells. In fact,they are not expensive like some major internet marketing product.
OTO 1 : IM Checklist Monthly ($17/month)
Each month,Kevin Hafey will launch one checklist. Instead of buying multiple times,each month,you will get one bundle of checklists from Kevin Hafey. Volume 1 is about product creation while volume 2 is about email marketing. In fact,volume 3 is a new checklist from this monthly product. If you cancel this upsell,he will offer a trial of $1 for 7 and then $17/month
OTO 2 : IM Checklist Reseller License ($67)
It's like you can sell IM Checklist V3 as your own product. Personally,i cancel this upsell because i never need to resell product online. Of course,i don't like to sell other's products.
OTO 3 : IM VIP Training ($197)
This is the best selling product of Kevin Hafey and it teaches you everything about internet marketing like video marketing,email marketing,video ads,facebook ads,traffic,newbie setting-up,product launching,affiliate marketing,etc. For more information about IM VIP Training,check out my full review here.
Kevin Hafey is a respected and seasonal marketer on Jvzoo. Unlike the major vendors at Jvzoo,Kevin's products are complete fresh and legit. And his refund rate is so far the lowest at Jvzoo and Warrior Plus (normally around 1%,most vendors go around from 7%-15%)
Bonus from Me
To make your life much easier,i will add some extra bonuses if you buy IM Checklist V3 Social Media through my link. IM Checklist V3 is currently a Warrior Plus product so that all bonuses are added inside the customer's area after purchase.
1.Facebook Ads Made Easy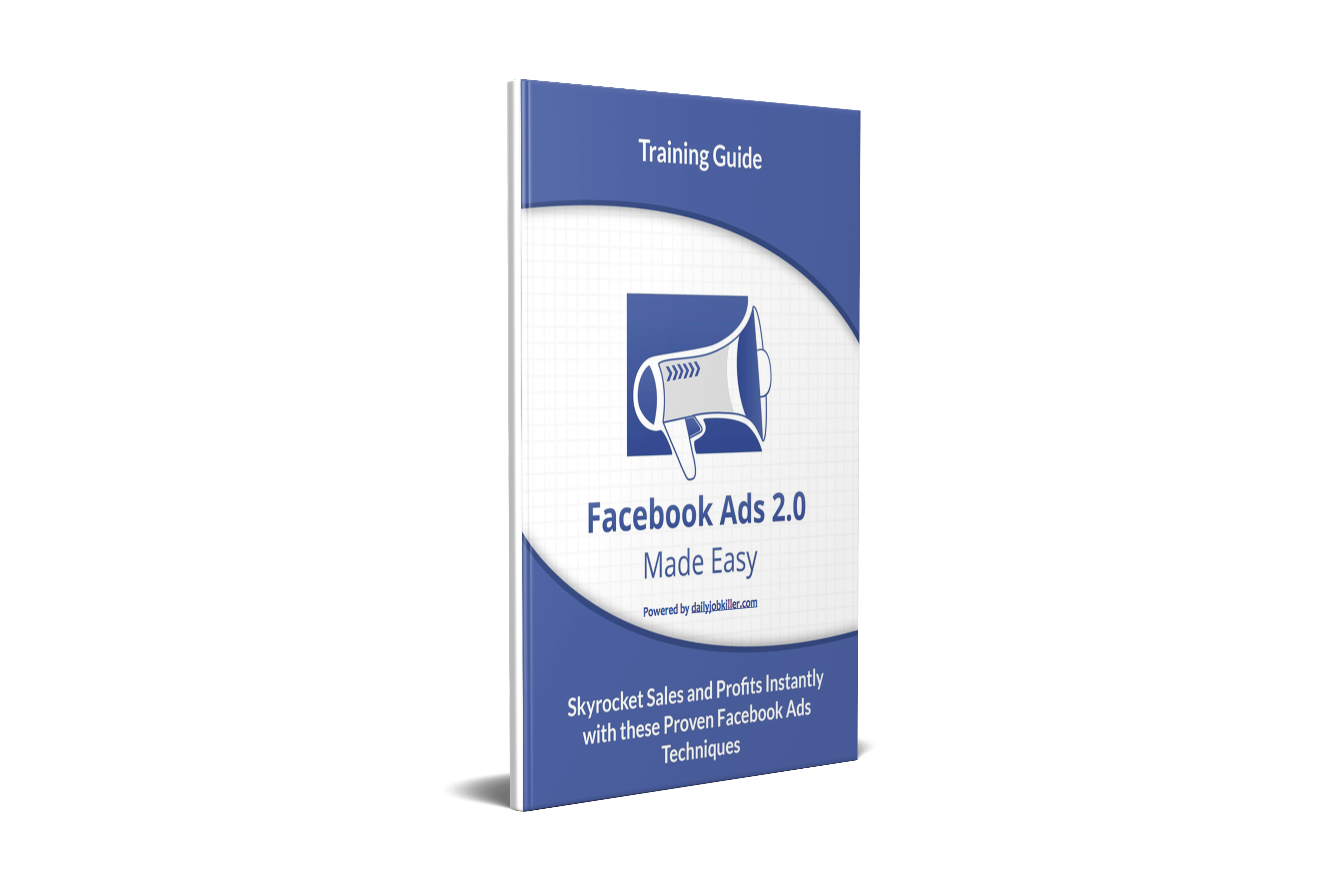 2.How To Explode Your Youtube Channel
3.Instagram Marketing Made Easy
4.Instagram Ads Made Easy
5.How to Use Social Networks to Build a List

List building is critical for every aspiring marketer to have a profit yielding business online.
Keeping this in mind, this exclusive bonus includes essentials information, tips and techniques about how to use social networks to build a list so that you can convert it into potential customers and boost your business profits.
Now to make success your counterpart, just drive high converting social traffic with IM Checklist V3 and generate high quality leads from social networks for your business without spending a fortune.
6.Social Media Income

After purchasing IM Checklist V3, you already have laid your hands on proven techniques that help you to get best results with best use of social media.
Just to take it further, this package includes essential social media strategies to increase your followers, enhance credibility and boost profits.
7.Social Media Marketing Boost

If you ever wanted to grow your business with the best use of social media, then this package will prove to be a complete stress buster to ease off your worries.
In this package, I am giving you 100 proven and effective Social media marketing tips and techniques that will boost your following, gain authority and increase engagement on social media for your business. Now there's no point waiting for things to happen.
Get tons of targeted social traffic with IM Checklist V3, and use this package to become a success story that others will envy in the long run. Have for every online marketer.
8.Social Media Traffic Stream

Social media marketing is the easiest and fastest way to build a loyal and true following of customers and business partners. If overlooked, it can be quite hazardous for business owners.
And, this package that includes an info-filled training guide will teach how to successfully drive traffic from social mediato your website, and convert it into lifetime customers.
When used with the IM Checklist V3, this package will take your social media marketing efforts to the next level.
9.Social Media Income-Facebook

Facebook is one of the fastest growing traffic source and it enables you to get tons of social media traffic and make money from it the way you want.
Inside this amazing package, you'll get an amazingly easy-to-understand video series that will teach you essential Facebook marketing strategies to build your brand, grow your business, and get more leads and sales.
When combined with the immense Facebook traffic generation powers of IM Checklist V3, this package simplifies your growth prospects and makes success your counterpart.
10.Social Media Income-Instagram

Instagram helps you market your products and services to globally scattered clients in creative ways, and facilitates profit enhancement in the long run.
Keeping this important factor in mind, this package that includes easy to understand video will help you to boost traffic generation efforts with this amazing social media networking site.
Now to make success your counterpart, just get tons of targeted traffic from Instagram with IM Checklist V3 and get higher ROI from your marketing activities without spending a fortune.
And here are all bonuses from me if you buy IM Checklist V3 through my link. All bonuses are included inside your account after purchasing.

Pros of IM Checklist V3
Affordable price
Super easy to understand and to take action
Cover one of the most important category
Avoid the shiny object syndrome
Upsells are not too complex and expensive
Doesn't include blackhat or any negative marketing
Cons of IM Checklist V3
1.Not Newbie Friendly
Well,this is a checklist,not a training course,one more time. So,if you don't have any knowledge about internet marketing,IM Checklist V3 will be useless. However,you don't need to be a seasonal marketer to apply these checklists,it's ok if you have some little knowledge.
Final Verdict
In summary,IM Checklist V3 social media is still a good product that you can buy for yourself. This bundle includes one of the most important internet marketing category :social media marketing. Currently,people use social media while the competition is not too high,so it's time for you to profit. If you find it hard to apply any training or method to your own campaign,IM Checklist V3 is a good solution.

Tags:
IM Checklists V3
,
IM Checklists V3 Bonus
,
IM Checklists V3 Demo
,
IM Checklists V3 Download
,
IM Checklists V3 Front-end
,
IM Checklists V3 Price
,
IM Checklists V3 Review
,
IM Checklists Volume 3
,
IM Checklists Volume 3 Access
,
IM Checklists Volume 3 Bonus
,
IM Checklists Volume 3 Demo
,
IM Checklists Volume 3 Download
,
IM Checklists Volume 3 Price
,
IM Checklists Volume 3 Review
,
IM Checklists Volume 3 Social Media Kevin Hafey
About Author
productreviewer