IM Checklist V5 : Video Marketing Review-20 Checklists for Video Campaign
Product : IM Checklist V5 Video Marketing
Creator : Kevin Fahey (also the creator of IM VIP Training,IM Traffic,IM Video Master,IM Product Launching)
Price : $22
Do I Recommend : Yes,but only for serious video marketer

Presently,video marketing is the hottest internet marketing category. As a result,there are multiple video creator launch on the market recently. But you know,having video creator doesn't mean you can monetize from it. In fact,if you don't market your video campaign the correct way,you are just wasting your time.
Therefore,you will need a video marketing plan. If you feel it's somewhat difficult for you,it's ok to have a checklist. Today,i will introduce you a useful product,IM Checklist V5. IM Checklist V5 Video Marketing is a packpage of 20 video marketing checklists.
Now,i will show you a quick overview about IM Checklist V5 Video Marketing before you buy.
Notes : i'm a real user of this product so that i know what it's all about.
What is IM Checklist V5 Video Marketing?

It's a 20 checklists covering about video marketing campagin. This include video creation,traffic generation and his guide before you run your video campaign. Here are what you will access in these checklists.

Who is IM Checklist V5 For?
Of course,video marketer on the internet
You want to get more traffic for your video marketing campaigns
If you want to monetize your video,not just create
And many more,…
Demo and Overview of IM Checklist V5 Video Marketing
Firstly,this product is a bundle of 20 downloadable PDF about video marketing. Here they are after i have downloaded to my Mac.


In this review post,i will not screenshot all of them because i want to protect content of this product. I just show you a quick overview about them.
Before you buy this product,he will mention some tools for your campaign. Of course,which tool to use is up to you.
The first 6 checklists will discover what you need to prepare before creating your video campaign. Just have a look at my screenshot so as to understand.


The checklist 7,8,9 of IM Checklist V5 Video Marketing mostly covers about video editing or customization.


After that,you will have checklist about Youtube Channel and Engagement. They are all actionable and include all questions,explanations from Kevin.


After that,the rest of IM Checklist V5 will discover about video marketing traffic on social media. So,this product doesn't discover about Facebook or Youtube Video View Ads,etc.


After that,you will learn how to get traffic with video marketing on Social Media and boost engament with audiences. He will mention both free and paid tool for you.
And that's all you get inside IM Checklist V5 Video Marketing with a single time purchase of $22. In fact,it's worth the price itself.

Funnels of IM Checklist V5 Video Marketing
Just like his other products,IM Checklist V5 also has upgrade. And actually,he creates this product so as to market his other products.
OTO 1 : IM Checklist Monthly Membership ($17/month)
Each month,he will release one checklist and when he launch its,price will be $17 and $22 after launch. Currently,video marketing is the checklist 5,the IM Checklist V6 is a bunch of 32 checklists about Canva and Design.
If you cancel this upgrade,he will offer a trial of $1 for 7 days and then $17/month
OTO 2 : IM Checklist Reseller ($67)
It's like affiliate program with 100% commissions in the funnel,his team will handle support for you.
OTO 3 : IM VIP Training ($197)
This is an all in one internet marketing training that shows you every categories in this area. Read my full IM VIP Training review here. It teaches all such as video marketing,traffic generation,newbie setup,affiliate marketing,product launching,coaching bussiness,etc.
And that's the entire funnel of IM Checklist V5. In my opinion,this is an OK funnel despite somewhat expensive price.
Bonus From Me
In order to help your life much easier,i will add some extra bonues if you buy IM Checklist through my link. This product is sold on Jvzoo so that after you buy,you will get immediate access to my bonuses.
1.Auto Video Creator
2.Vidinci
3.One Click Sketch Doodle Video Software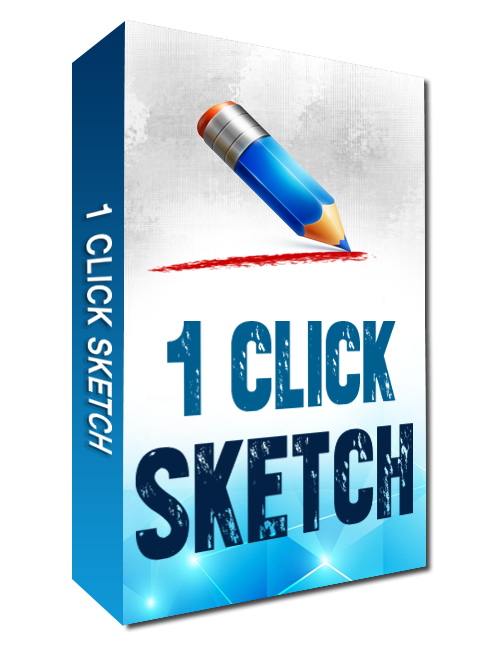 4.Turbo Video Genie
5.Produce Video For Profits
6.Video Marketing Blunder
Final Verdict
In summary,IM Checklist V5 Video Marketing is a good product that you can buy and use. However,i only recommend this product for serious video marketers who are ready to take action. We all know the power of video marketing but we can only make money if we market the right way. Besides,i love the actionable checklists from him. The strategy really works and it helps your online bussiness a lot.