IM Traffic FB Masters Review from Customer-Best Facebook Ads Training?
Product : IM Traffic FB Masters (not a Jvzoo product,this is a Thrivecart product)
Creator : Kevin Hafey (also the creator of IM VIP Training ,IM Video Masters and IM Product Lanching)
Price : $47
Do I Recommend : Certainly Yes

On internet marketing,no matter how good your campaign is,without traffic,you will certainly fail. Therefore,sooner or later,you neeed to drive traffic into your own campaign. Currently,there are two ways to drive traffic,free traffic and advertisement traffic. With advertising,you will normally scale up your campaign to get massive ROI. And if you run advertising traffic,FB Ads should be in consideration.
IM Traffic FB Masters is a training that teaches you overally about Facebook marketing and Facebook Ads. It also shows you how to display ads,scaling and opitimizing your ads for maximum profits. Now,let's checkout my IM Traffic FB Masters full review and demo so that you know what inside.
What Is IM Traffic FB Masters?

IM Traffic FB Masters is a 6 part video training course which will show any beginner or seasoned marketer how to get faster and more profitable results with Facebook. This course is ideal for Beginners, Affiliate Marketers, CPA Advertisers, Ecom / Amazon Sellers, Marketers, Consultant and Offline Business Owners. Included in the 6 module course is over 22 training videos, PDF downloads, mindmaps, ad formulas and much more.
Who Is IM Traffic FB Masters For?
Any marketer who want to get more traffic to their campaign
Those who are still wasting and wasting their budget for ads
You want to scale and optimize your campaign for maximum profit
If you are sick of some theory course as well as bad advice,promises
Member's Area of IM Traffic FB Masters
Now,i will show you exactly the video training inside this course. Actually,this training is one part of his best selling product,IM VIP Training. This is the member's area once you login.


As you can see,there are 6 modules inside IM Traffic FB Masters,now,let's see all video lessons inside this course.
1.Module 1 :Introduction to Paid Advertising

In this module,there are 3 video lessons and it is completely newbie friendly.


Facebook Ads is not as easy as some people are thinking. Always keep in mind that people are wasting a lot budget for Facebook uselessly but to get nothing. On the other hand,the rule of Facebook is completely more complex than the past. Therefore,if you don't understand FB Ads and paid advertising,you are blowing out your budget.
IM Traffic FB Masters shows you how to display Facebook Ads legitimately and legally,unlike most training in Jvzoo. Of course,IM Traffic FB Masters is not a Jvzoo product.


One of the most important key to success with Facebook Ads besides budget is targeting. He shows you exactly how to get targeted traffic on Facebook Ads. Once you unstand about it,you are ready to scale up your return on investment. The next module of IM Traffic FB Masters will discover about displaying a real ad.
2.Module 2 : Facebook Ads Getting Started
In this module of IM Traffic FB Masters,there are 5 main parts you need to learn inside. However,this may somewhat overwhelmed for newbies. So that if you are new to internet marketing,you need some basic knowledge first. If you have knowledge but lacking experience,you will easily understand. Kevin Hafey is really an expert about Facebook advertising when i see his ad multiple times.
Notes: you need to have a website first because IM Traffic FB Masters about Facebook tracking pixel. Here are the exact module 2.


This is where you will learn inside IM Traffic FB Masters Module 2.



Here are 5 main parts of the module 2.


Tracking,pixel and reporting is like you are getting the code from your Facebook account and then paste to your website or your landing page creator. Inside IM Traffic FB Masters,Kevin recommends using Optimizepress as the main landing page creator.
There's a lot of facebook ads displaying like Facebook video ads,images ad,retargeting or remarketing ads. The tracking software he recommends is Clickmagic,which is one of the most popular click tracking service at present. If you have experience about tracking,you can use Clickperfect or CPV Lab instead.
Audiences are also important when displaying Facebook Ads because you need to target those who care about your topics. He also mentions about budget to have you lower your cost and gain massive ROI after that. If you think you must have a huge budget,you are completely wrong. Budget always depends on how much day the ads display,reach potential,etc.
3.Module 3 : Facebook Power Editor

In the module 3 of IM Traffic FB Masters,there are 3 video lessons.


Facebook Power Editor is a strange work for newbie but it's highly popular towards professional marketers. It's a feature from Facebook that allows you to create and customize multiple ads simultaneously. Inside this module of Im Traffic FB Masters,it seems like Kevin highly recommends this feature because it helps you gain ROI.


Of course,he also shows you how to customize these ads to avoid wasting money,bleeding budget.
4.Module 4 : Profit Building With Facebook
The module 4 of IM Traffic FB Masters will discover about specific purpose of your ad. The 3 purpose are list building profits,branding profits and upsell profits. Here are the video inside this module.

a.List Building Ads

If you are looking for the best way to build an email list,Facebook Ad is certainly a good option. The formula is to combine Facebook Ads together with a high converting landing page. Besides,the lead you get from Facebook Ads is better than from SEO because you target the correct audiences.


The landing page creator he recommend is Optimize Press while the autoresponder is Aweber. You can also use Convertkit or Drip because there is no duplicating subscribers like Aweber. On the other hand,he also teaches about how to create a funnel for Facebook List building.
b.Branding and Upsells Ads

This is another advanced training from Kevin showing you how to display and optimize your ad. Impression is very important for your ads and he teaches you a great way to find free high quality photos. That's a lot better than paying a lot budget for Shutterstock.


The upsell profits is like you are target the current customer who profit from them consistently. In other words,it's like you are retargeting your existing customers and impresssions.
5.Module 5 : Insight and Audiences

The fifth module of IM Traffic FB Masters is also about customizing your ads budget mostly about audiences. There are 2 video training inside this module.


The tool he teaches you are Facebook Audiences Tool are Facebook Power Editor. The main purpose in this module is to help you come up with idea when displaying ads. Of course,this strategy is great to scale up and enlarge your brand.
6.Module 6 : Case Studies
This is not a training,this is a real life example of his own campaign.


Watching video case studies is one of best way to implement. And these are all the training inside IM Traffic FB Masters.
7.IM Traffic FB Masters Resources
Besides the training,he also provides you his own resources.


Like the module 6,the resouces is mainly created to help you brainstorm and take action.
And these are all you get inside a one-time purchase of IM Traffic FB Masters. Of course,it's well worth the price you are payinh.

Upsells of IM Traffic FB Masters
Most Jvzoo,Warrior Plus or any internet marketing products have too many upsells but IM Traffic FB Masters is an exception. Currently,this course only has one upsell and it's not really expensive.
The only upsell of IM Traffic FB Masters is IM VIP Training. For more details about IM VIP Training,checkout my full review here,there's a lot of thing to say about it.
In fact,on the salespage of IM Traffic FB Masters,he displays popup to recommend you buying IM VIP Training. What makes this product special is that IM VIP Training includes IM Traffic FB Masters as a bonus training.
The price of this upsell is $247 for lifetime. If you cancel the upsell,then he will recommend you to try it for $4,95 àn then $37/month.
Bonus of IM Traffic FB Masters
To help your life much easier,i will add some extra bonuses if you buy IM Traffic FB Masters. This product is powered by Jvzoo so that after you complete your purchase,you will have a direct access to my bonuses. Of course,i won't offer cheap PLR bonuses as many scammers are doing here.
1.Facebook Ads Made Easy 2.0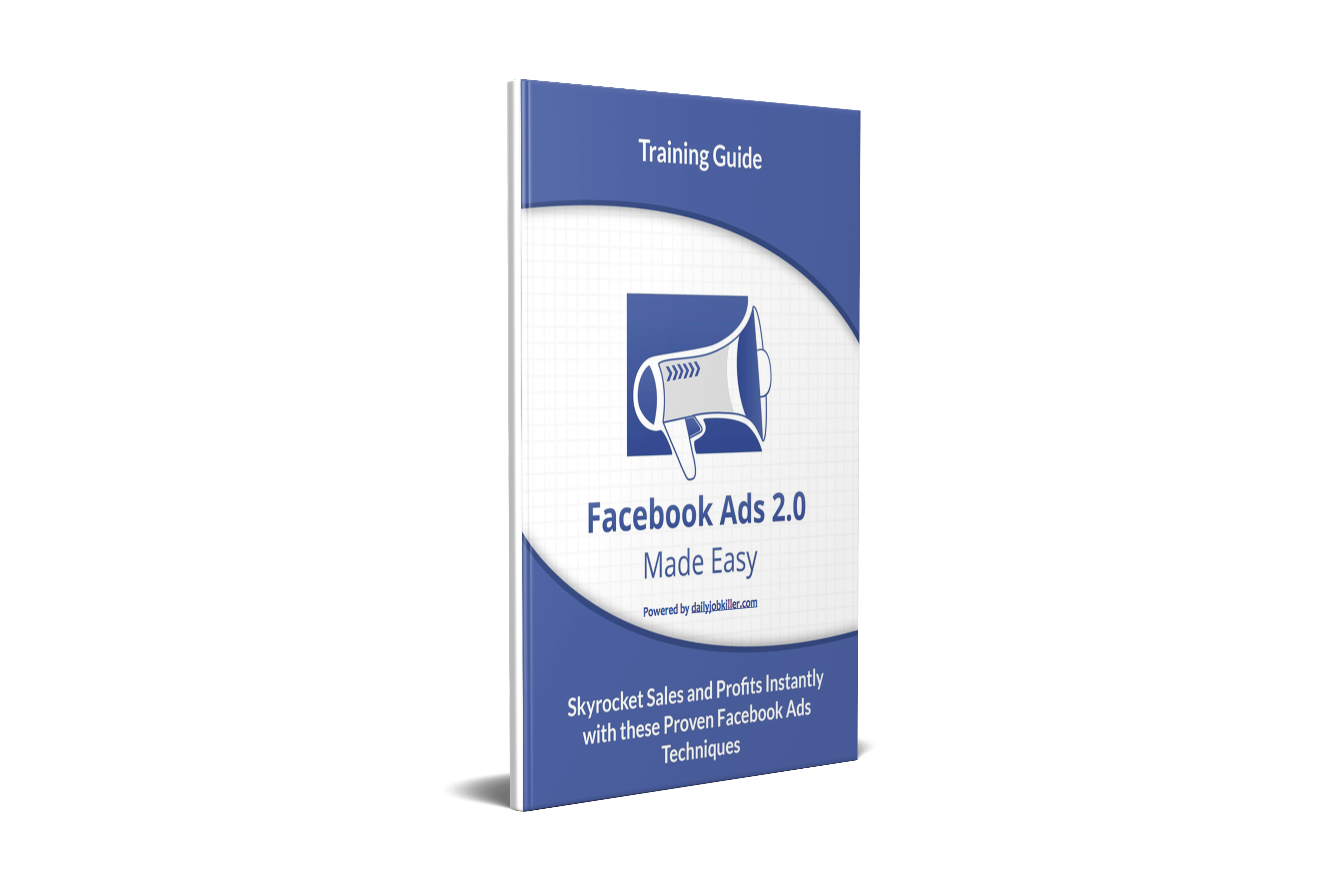 2.Facebook Ads Made Easy 3.0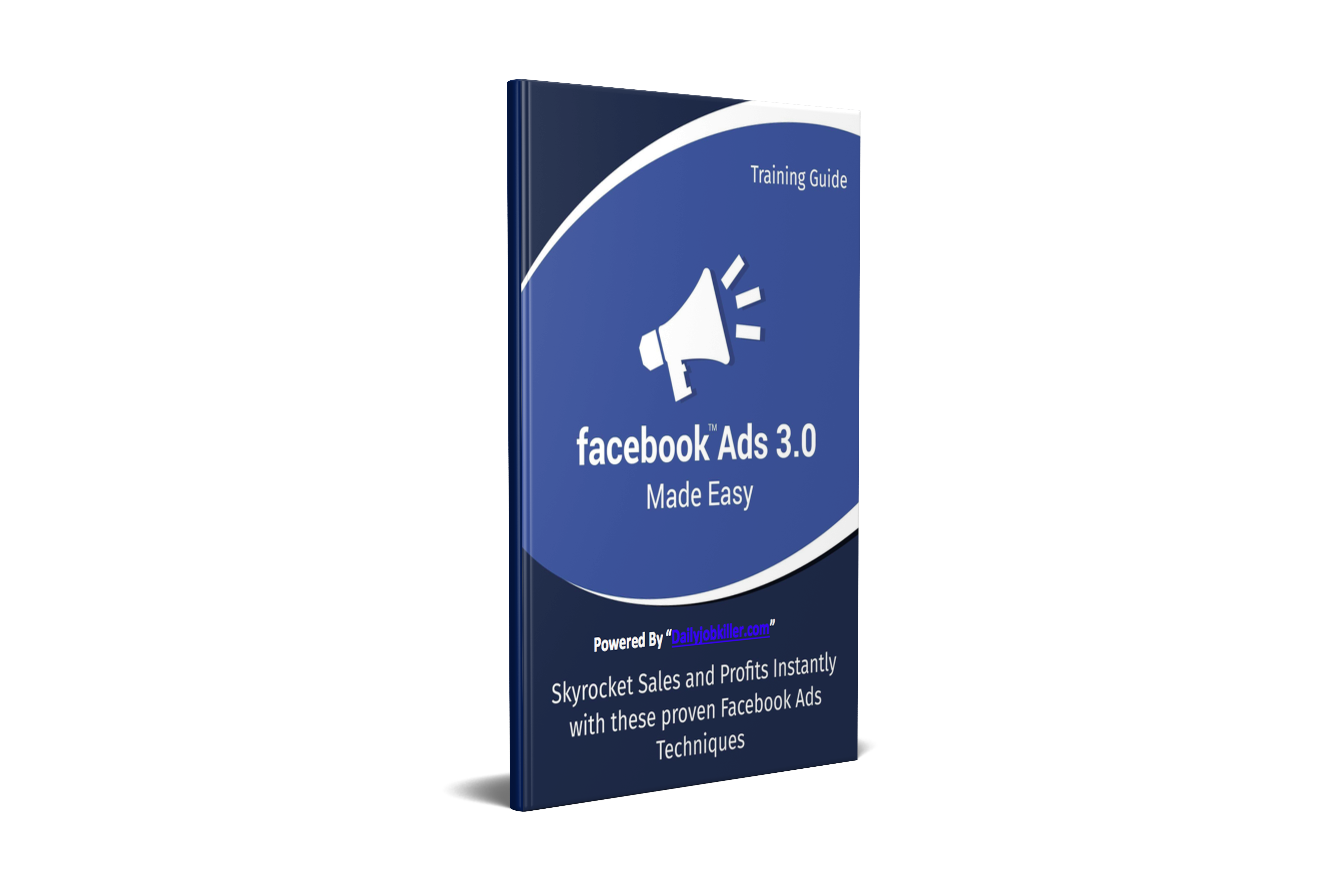 3.FB Remarketing Made Easy 2.0


4.FB Remarketing Made Easy 3.0


5.Email Marketing Made Easy 


6.Facebook Ads Authority


There are more than 1 Million Facebook advertisers who create an ad directly from a mobile device. So, just imagine the countless growth opportunities that are in store for you. To avail these benefits, I am providing this exciting package that includes essential E-book Checklist, Resource cheat sheet, Mindmap and Training that enable you to setup your Facebook ad campaign easily and make the most out of this business centric social network. When combined with IM Traffic FB Masters, it will prove to be an additional booster to enhance the value of your purchase from my link.
7.List Building Formula Training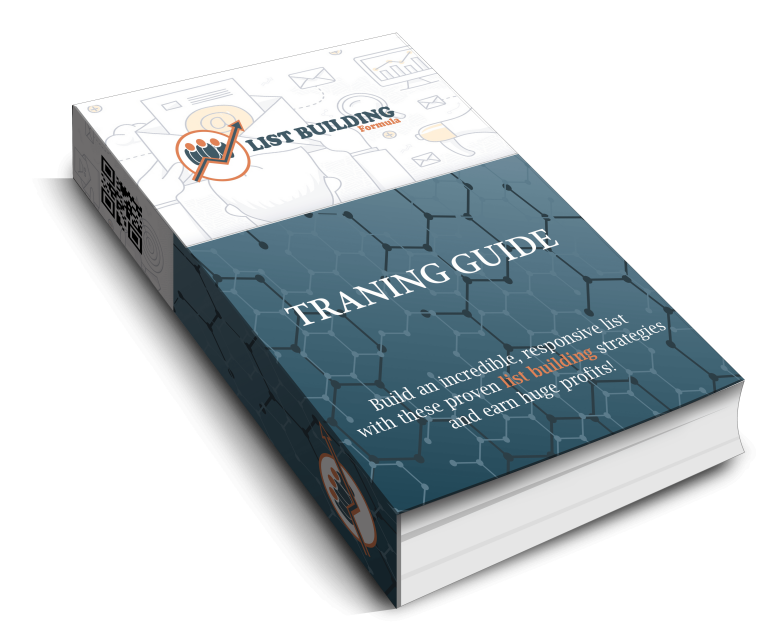 If I had to choose ONE marketing activity for any industry, one that you MUST invest time and money in (to launch and grow your online business), my answer would always be the same: list building.
To get people who want to give you their emails (instead of feeling forced to do so), building an email list requires a combination of skills: content marketing, design, copywriting, sales, and paid acquisition.
This guide is designed to be your go-to guide on how to build an email list.
8.Facebook Marketing Made Easy 2.0


9.Facebook Cash Bandit


If you were ever worried about growing your business with the best use of Facebook, then this package will prove to be a complete stress buster for you.
In this package, I am giving you help tips and methods that will help you to drive more traffic to your sites and generate higher online profits. Use this with IM Traffic FB Masters and take your business to the next level.


 Pros of IM Traffic FB Masters
Highly actionable training
Step-by-Step and Easy to Understand Course
Affordable price together with lifetime access
He shows you very details the training on the salespage
Just one upsell and it's not expensive
Teaching all in depth about Facebook
Advanced Tracking,Scaling and Optimizing Training
Includes Video Case Studies and Resources
Advanced Audiences Targeting and Retargeting
Cons of IM Traffic FB Masters
1.Too Many Popup on The Salespage
On the salespage of IM Traffic FB Masters,you can see that he display popup offer of IM VIP Training multiple times. Actually,he wants you to buy IM VIP Training instead of IM Traffic FB Masters because it's included inside that product. It's not really a cons but somewhat annoying,right 🙂
2.Doesn't Teach A Lot about Copywriting
When displaying ad on Facebook,the key are tracking,targeting and landing page. When you create a landing page,you definitely need to add images,script to your landing page. In other words,you are talking with your audiences,talking to their reptile brain,hacking their trust by words and present the offers you are promoting,selling,etc.
But if you get IM VIP Training,he will go in depth about that. Don't worry,these highly advanced copywriting techniques are mostly for super affiliate who makes $10,000/day so you don't really need 🙂
Final Verdict
In summary,IM Traffic FB Masters is a great Facebook Ads training that you definitely must check out. It contains actionable lessons and multiple advanded training that helps you scale up your profits on internet marketing. On the other hand,it's highly affordable for any marketer who want to start with Facebook Ads. Best of all,the testing,tracking and targeting lessons bleeding your budget miserably.