IM Video Ads Review From Customer-Great FB Video Ads and YT Ads Training
Product : IM Video Ads
Creator : Kevin Hafey (also the creator of IM VIP Training,IM Video Masters and IM Traffic)
Price : $47 and of course,has upsells
Do I Recommend : Yes,but not for those who lack budget and not taking action

Presently,Video advertising is next frontier in online marketing world…
It remarkably helps in getting tremendous exposure, visibility, and espeically better traffic that gets you more sales revenue. Marketers are 
intensifying their reach
 and consumers are cutting their ties with traditional media with the growth of video advertising. Therefore,you shouldn't miss video ads traffic.
Youtube and Facebook are the biggest social media and displaying ads on these place will reach a lot.
Have you ever realized that you are missing out the potential of reaching large numbers of 
customers, effective targeting, and high and rapid response rate? 
This is because- applying video advertising without a proper stratagem is like
 hitting your target blindfolded.
You're going to 
burn your dollars
 as well as end up with
 nothing to show 
for it. Fortunately,we have an affordable training course IM Video Ads from a knowledgeable teacher,Kevin Hafey. IM Video Ads is a video course that teaches you how to get traffic from FB Video Ads and Youtube Ads. Now,let's checkout my IM Video Ads review so that you know exactly what inside.
What is IM Video Ads?

IM Video Ads Training includes over the shoulder video training and case studies on how to drive unlimited amounts of traffic to any offer using YouTube And Facebook Video Ads. This training is not about video production,it's a training that teaches you how to run a video ads campaign. In more details,IM Video Ads has 11 parts training and 2 bonus webinar about Video Ads.
Who Is IM Video Ads For?
Any marketer who want to scale up their traffic
People who haven't created any video ads campaign before
You are not living paycheck
You already have some experience about internet marketing (at least you have created a website once)
Facebook Video Adsvertiser and Youtube Advertiser
Main Training Inside IM Video Ads
Now,i will show you the exact video lessons you get inside this course. This is the member's dashboard once you login.

Part 1 : Why FB Ads and The Different Types of Video Ads

In this lesson,Kevin will describe step-by-step about Facebook Video Ads and why you need it. There are 4 types of video ads he will mention : Video For Website Clicks,Video Views,Video Lead Ads and Optimize For Conversion. After that,he will describe the process for a video ads campaign. Of course,he will mention example for you to understand.

Part 2 : Putting Your First Video Views Ad

The second video lesson of IM Video Ads will discover about setting up a Facebook video ads. Inside this part,he will show you ad types,ad budget and how to display multiple video ads simultaneously. Best of all,he shows you a real life of his own video campaign. If you care about internet marketing,certainly you have seen his video ads a lot. But not all of them 🙂


Of course,video targeting is highly important in this lesson and he will talk all in depth about that. Everything he teaches is real action,no theory as most Jvzoo's products.
You can display these video ads to launch product,promote affiliate offers or build a list,it's up to you.
Part 3 : Custom Reports

This is an overview of his actual Facebook custom ads reports along with an explanation of what everything means and what you're looking for. Besides,he describes what you are forgetting when display ads and the metrics to see. Remember,this process is important to imcrease conversion and ROI.

Part 4 : Reports,Follows,Placements and Breakdown
 
The fourth lesson of IM Video Ads will discover about custom report to increase conversion and ROI. Some people are chasing cheap clicks but it's not always a good idea. In fact,the cost for each Facebook video ads is not really expensive. Always keep in mind that you need to make it convert.

Part 5 : Retarget Facebook Audiences

The fifth module of IM Video Ads will show you how to retarget your audiences. In other words,you are using Facebook retargeting ads technique. When people watch your video ads,they may skip but if you watch again and again,there will be something keep in their mind.
Besides,you know how to actually access your custom audience to create retargeting campaign that will get you the lowest costs and the highest conversions. Best of all,you will see the real life example of his own campaign.

Part 6 : Video Lead Ads

The next lesson will discover about video lead ads to build your list and capture list. In this module,he will show you step by step on how to display these video ads. The main purpose is to boost engagement and make people think after that. Of course,you will also watch the example campaign from him.

Part 7 : Retargeting with WC Ads

Firstly,you will learn how to use a "website clicks" ad to retarget people that have viewed your video to get low cost clicks and conversions.
Then he shows you the EXACT settings, targeting, and include/exclude settings with your retargeted audience
Lastly,you will see ad types and ad budget and custom audiences to target better.

Part 8 : Youtube Ads Training Part 1

The first seven parts of IM Video Ads are about Facebok Video Ads,the part 8 is about Youtube Ads. Unlike Facebook,people who watch YT video ads hear voice,not just visual viewers. On the first YT ads lesson,you will see real life example of his own campaign.


After that,he gives you an overview about a good youtube channel before displaying ads.
Part 9 : Youtube Ads Training Part 2

The next lesson will show you step-by-step on how to set up an actual Youtube Ads. In fact,Youtube is a part of Google so that you are displaying Google Adwords ads. Then,you will see his best ad and budget settings to select to ensure you get the lowest cost ads with the highest rate of conversions.

Part 10 : Google Adwords Tracking

If you don't track your campaign,you are losing your money. In this lesson,he intructs you how to setup pixel,tracking for your website. Then you will see how to retarget audiences on Youtube Ads.


It's like you get the code from Google and paste it into your campaign. With tracking,you can remove bad leads as well as raw clicks.
Part 11 : Video Captions

The last module of IM Video Ads will show you how to create a caption for your video ads. Clearly,a good and specific caption will increase buying-intent for people.


It's like you are adding subtitles in order to interact people.
2 Bonus Webinar

These webinars will talk about 2 things to consider : video ads setup and video ads tracking & scaling. The main purpose is to increase ROI and the only to do that is to take action and follow your campaign. Normally,video ads doesn't cost a lot,even $5 a day is enough.
And that's exactly what you get inside a single time purchase of $47 with IM Video Ads. Of course,it's worth the price itself. Now,let's take a look at the entire funnel of IM Video Ads.
Upsells of IM Video Ads
There are 2 upsells of IM Video Ads and they are not expensive. Actually,these are other products from Kevin Hafey that he normally sells separately.
1.OTO 1 : IM Video Masters ($37)
IM Video Masters is another product from Kevin that he sells at $47. As an upsell of IM Video Ads,you will get it with only $37. IM Video Masters is a 32 + past video training course which will teach you everything you need to know about shooting, editing and publishing videos for every type of scenario in the IM space. Full review of IM Video Masters here.
2.OTO 2 : IM VIP Training ($247/lifetime)
IM VIP Training is the best selling product from Kevin and it especially includes IM Video Masters and IM Video Ads. Inside this course,you will access 170+ video lessons on every type of internet marketing like traffic,wordpress setup,affiliate marketing,email marketing,product launching,tracking,traffic,etc.
Full Review of IM VIP Training here.
And that's the entire funnel of IM Video Ads,which is not too complex.
Bonus of IM Video Ads
To make your life much easier,i will add some extra bonuses if you buy IM Video Ads through my link. This is not a fake promise,theory training or fake gurus course,IM Video Ads is an actionable training that i highly recommend. This product is powered by Jvzoo so that after you make a purchase,you will get immediate access to my bonuses. No cheap PLR bonuses here.
1.Video Marketing 2.0 Made Easy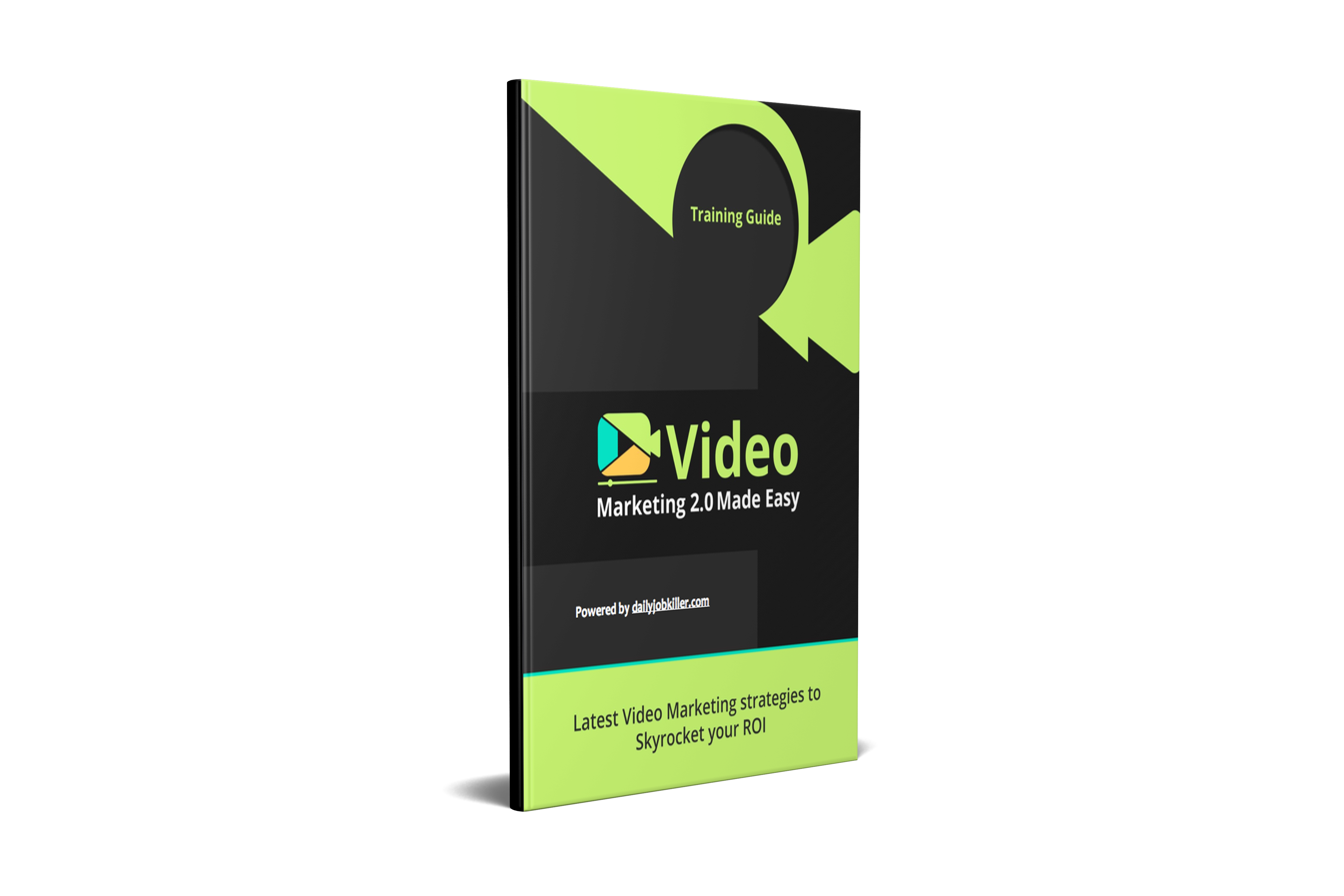 2.Video Marketing 3.0 Made Easy


3.How To Explode Your Youtube Channel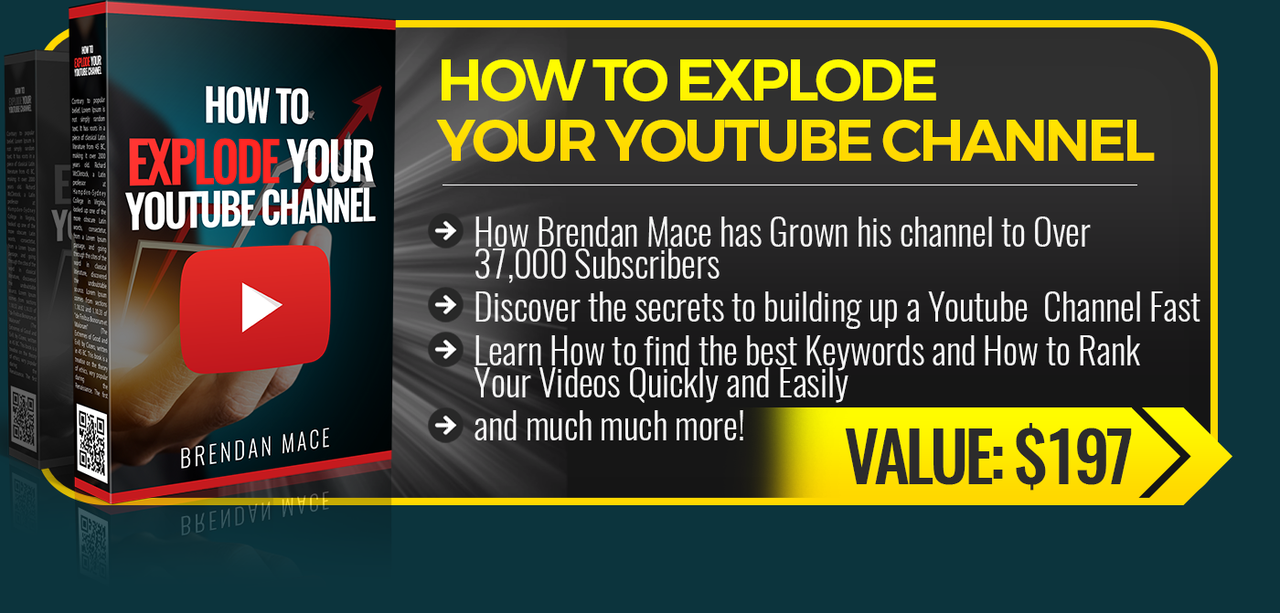 4.Youtube Ads Made Easy


5.Youtube Ads Made Easy 2.0


6.Understanding Youtube Ads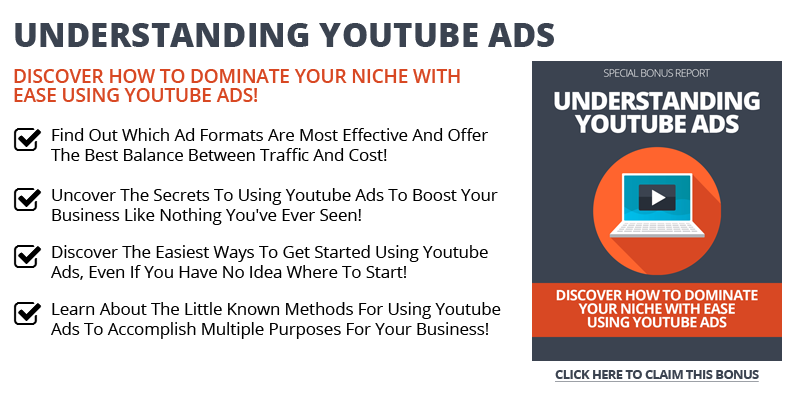 7.Video Ads Made Easy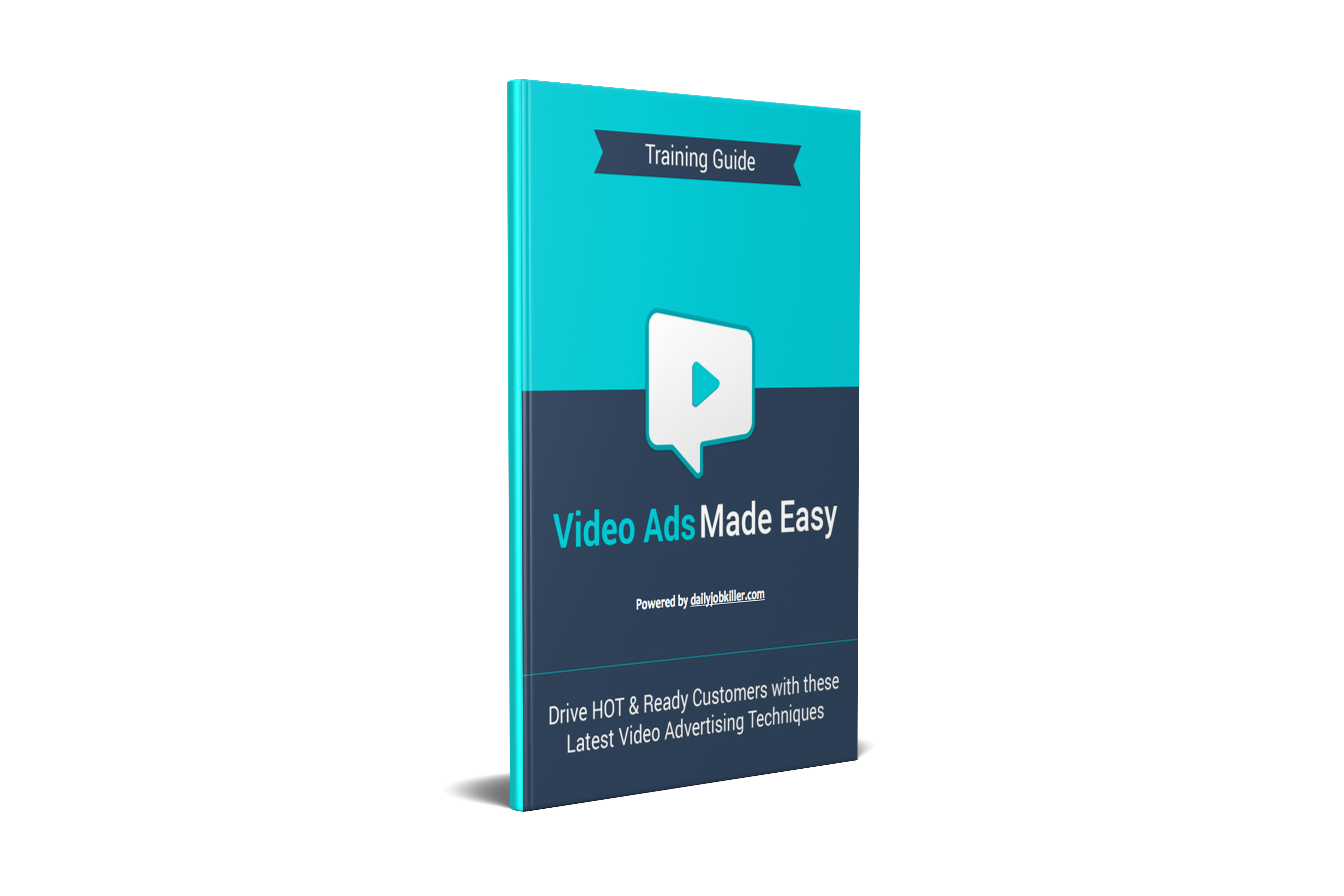 8.10K A Month Case Studies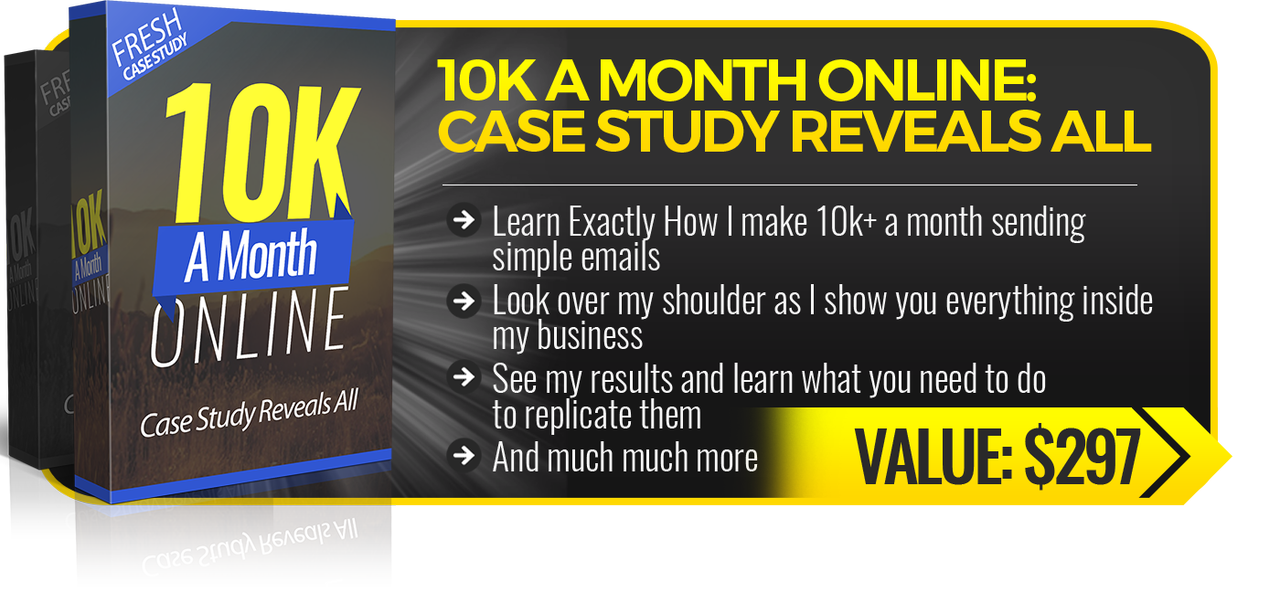 9.Magnetic Video Marketing


Online money making looks quite luring from the outside, but it's not everyone's cup of tea. However, if you also want to make money online using videos, then you can breathe easy as this is an entire training program that walks you step-by-step in order to start making money online using videos without investing a fortune.
Now all you need to do is combine these tips and techniques along with result-oriented information provided in IM Video Ads, and then reap long term benefits for your business.

10.Easy Video Sales Letter 101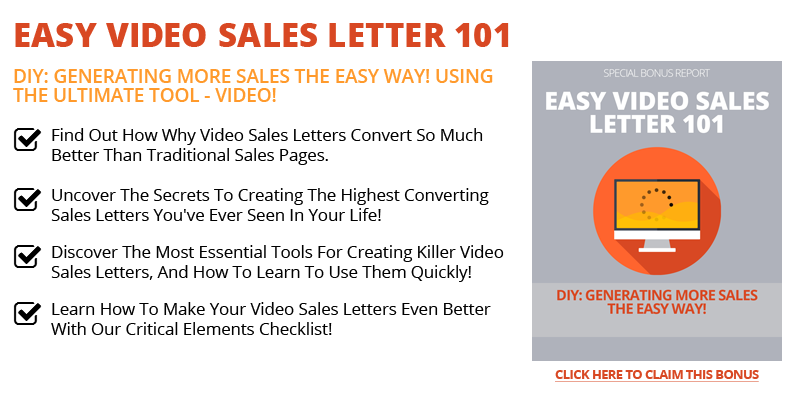 And these are all my bonuses from IM Video Ads. They are not cheap PLR bonuses you are always seeing,these are high quality bonus that certainly helps you a lot. If you take the upsells,you will also access the bonus from its. Check out my bonus for IM Video Masters and IM VIP Training.

Pros of IM Video Ads
Actionable training and remove theory
Affordable price
Discover about the most powerful technique at present
No complexity upsells and funnel
Step-by-Step and easy to understand video lessons
Include Advanced Training Lessons
Cons of IM Video Ads
1.Doesn't Discover about Video Production
IM Video Ads is a training that teaches you how to display video ads on Facebook and Youtube. It's not about video production. If you want to learn about video production,you may need to buy the upsell 1 IM Video Masters at $37. Clearly,you know how to drive traffic but if you don't know how to produce video,it's a trouble.
Final Verdict
In summary,IM Video Ads is a great training about FB video ads and Youtube Ads you should consider. At present,video ads seems more and more powerful and it's highly affordable. Therefore,you shouldn't miss video ads,which helps you drive high quality traffic to increase ROI. IM Video Ads discover everything you need when displaying video ads online and how to customize it as well.