Ipro Leads Review and Demo-Great Tool For Your Facebook Leads
Product : Ipro Leads
Creator : Fred Lam (one of the most successful ecommerce marketers so far)
Price : $7 and of course (2 upsells at $97)
Do I Recommend  : Certainly Yes (even the upsell)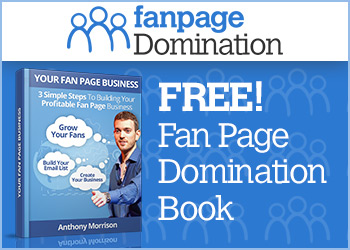 Presently,believe or not,Facebook is the goldmine that any internet marketer should exploit. Sooner or later,you need to create a Facebook Ads campaign to actually make money online. If you join some high-level training course such as Ecom Success Academy,Email Domination Profit Cycle,Fanpage Domination,Amazon FBA Ninja,Super Affiliate System,Inbox Blueprint and Lurn Insider,all of them teach you about Facebook Ads. In addition,you really need to connect Facebook Ads and your autoresponders to build a massive list. Ipro Leads is a software that allows you to collect leads through Facebook directly into your autoresponder. Now,let's check out my Ipro Leads review and demo so that you understand what inside.
What Is Ipro Leads?

At first,it's a cloud-based software for Facebook Leads. In other words,you can also say it's a software that allows you to collect email through Facebook. Secondly,it can connect with 21 autoresponder and webinar plattform and to multi optin subscriber into your autoresponder. In addition,you will get access with 30 days trial with Sendlane. Fred Lam is in the marketing team with Anik Singal (founder of Inbox Blueprint and Lurn Insider) so you get a whitelist. That's not all,you will also get a Facebook Leads Training from Fred Lam on how to build a list via Facebook Ads.
Who Is Ipro Leads For?
Complete newbie to internet marketing
Intermediate and Experience who want to scale up their income
Amzon FBA Seller who are driving traffic by Facebook (check out Amazon FBA Ninja)
You are not patient to do with SEO so that you want paid traffic method
Fanpage Domination's Member who want to generate even more list
If you are running a dropshipping or ecommerce bussiness (check out Ecom Success Academy)
You haven't created any Facebook Ads campaign once in your life
Or you haven't combined Facebook Ads with Email Marketing before
Main Features and Demo of Ipro Leads

At first,go to your Facebook Ads page.


After that,click on Create Campaign.


Then,this is what you see.


Now,the next thing to do is to manage your ads so as to target the right audience.


And the lastly,just edit text,redirect URL or headline before placing ads.


That's what you see after creating your Ads Campaign.


Now,you can login to your Ipro Leads account.

Now,add your autoresponder in order to build your email list.


Ipro Leads integrates with nearly all autoresponder such as Mailchimp,Getresponse,Convertkit,ec.
After that,add a campaign that you have already set up.


Ipro Leads can track your Facebook Ads campaign.


And that's all you have to do. Hey,you can create unlimited campaign with Ipro Leads but just one facebook page. Therefore,please make sure that you choose profitable niches.
Fast Action Bonus
Well,that's not all you get inside Ipro Leads because Fred creates 2 bonuses to help you start your campaign much faster.


This is a 5 trainings by Fred Lam on how to master the Facebook Leads Ad Campaign from basic setup, to finding your perfect audience, to using 3 proven and tested direct response campaign strategies to build your own massive list. Remember,Facebook Ads is a gold mine and it's not easy,have the training will save you a lot of money (it's only $7).
30 Days Free Account with Sendlane
Fred Lam is in the same marketing team with Anik Singal,co-founder of Sendlane so that you get access to first month trial with Sendlane. Normally,it doesn't have free trial account. If you don't like Sendlane,it's ok to use other (such as mailchimp,getresponse or convertkit).
Pros of Ipro Leads
Lifetime Access with Unlimited Campaign
Friendly For Beginner
Highly Affordable (just $7)
Free Facebook Ads Training from Fred Lam
Can Tract Your Campaign
Direct Integration With Nearly All Autoresponder
30 Days Free Trial With Sendlane
Cons of Ipro Leads
Just one Facebook Page for an account
Final Verdict
In summary,Ipro Leads is a great Facebook Ads tool to build an email list. It's friendly and it converts very well. Facebook Ads is nearly the best traffic for internet marketing so that you really need to create a Facebook campaign. In addition,it's only $7 and you will also get the Facebook Ads training from Fred Lam. Of course,i highly recommend Ipro Leads to any internet marketer who want to optimize their Facebook Ads campaign.