Product : Lingo Blaster
Creator : Vlad and Stoica (also the creator of VMB,LEB and VSB) and Ali G (also the creator of VoiceBuddy)
Price : $24 during launch and will grow to $47 when it ends
Do I Recommend : Certainly Yes
Global reach is currently a new internet marketing trend. Most people only target the US's market but US is just a small parts in the world. In fact,many people from other countries can also your ideal customers.
And of course,the best and easiest way to reach them is to use their languages. But manually translating is a time-consuming procress,i think it's better if you use other way.
That's where Lingo Blaster comes in,a software that allows you to 1 click translate your videos accross multiple language. People in their own contries can see your video at their contries and languages,as a result,you have higher CTR.
Let's read my entire Lingo Blaster review in order to see how it works.
What is Lingo Blaster?
Who is Lingo Blaster For?
Any marketer ay any experience
Especially for local business or those who sell services online
Those who want to get global reach
SEO marketers who want more reach and targeting
And many more,…
Main Features and Demo of Lingo Blaster
Now,i will show you exactly how Lingo Blaster works. This is the member's area once you login.

The first thing to do is to connect your Youtube Account. On the front end account,you can only integrate 1 account at the same time. If you have multiple channel,you need to manually delete accounts and then integrate again.
But if you buy Pro version,you have 5 Youtube Channels at the same time,that's better saving of time.
1.Translate your Video
Right here,you need to pick videos on your Youtube channel.
For example,i choose this video.

The Orginial language is English of course,you can pick languages you want to target.


You can exclude words from Translation.


And this is the results,in fact,the process is super fast.


After that,you only need to publish on your Youtube Channel.
This is what i see on my Youtube Channel. Actually,that's the features of Youtube,you can translate your videos for local search from people but you know,that's a time-consuming process. Thanks to Lingo Blaster,you can forget that process,it translates for you.
2.Rankerizer
This features helps you rank your Translated Videos from Lingo Blaster for local ranking. As a result,people in a specific countries can see your videos when they search on Google and Youtube.
Just choose and then click Rankerize,then you have finish the process.
And that's all you need to know before you buy Lingo Blaster 2.0. In fact,it's worth every single penny you are paying.
My Lingo Blaster Review Video (Please Watch)
In order to provide you the correct understanding about Lingo Blaster,i have recorded a full walkthrough demo video about it. So before you buy the software,turn on your volume and then watch this video first
Funnels of Lingo Blaster
All products have upsells and so does this one. But buying or not,the decision is ultimately yours.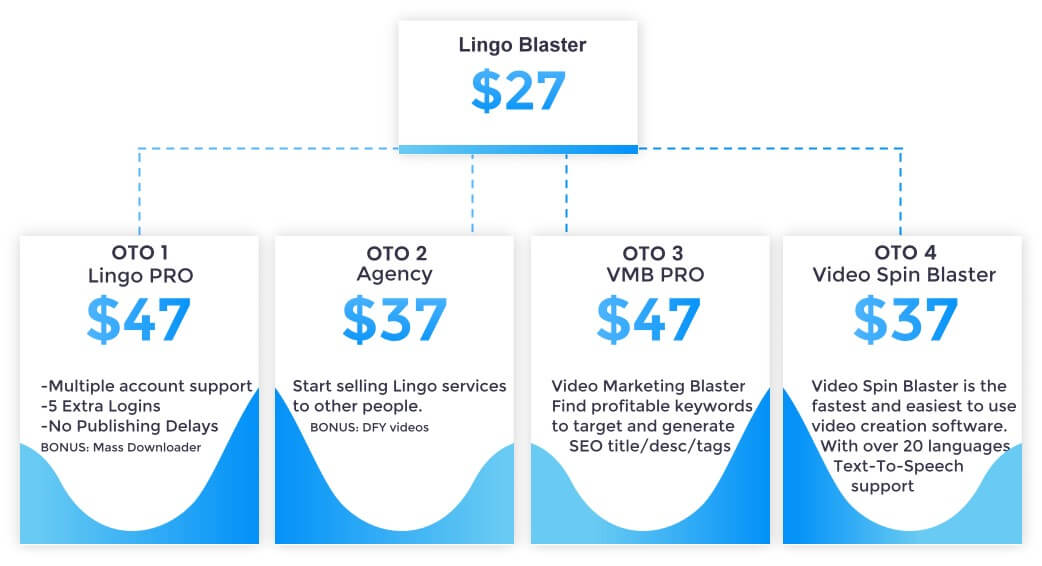 On the front end accounts,you can only integrate one Youtube Account once. If you want more,you need to purchase the pro. Agency here means you can sell translation services for local clients,actually,it's like you use Paypal to accept payments from customers. The OTO 3 is Video Marketing Blaster + OTO 1 of it,read my review post here and the last upsell is Video Spin Blaster.
Bonus From Me
In order to help your life much easier,i will add some extra bonuses if you get Lingo Blaster through my link. This product is sold on W+ so that after you buy,you will have direct access to my bonus products.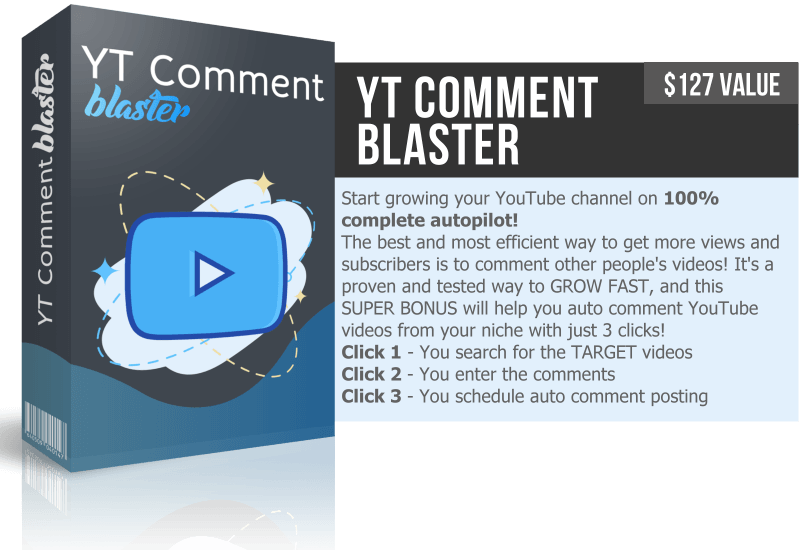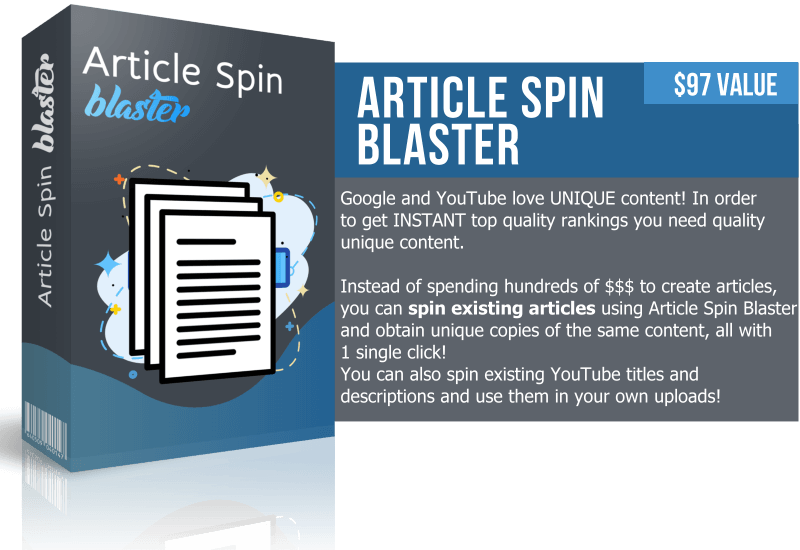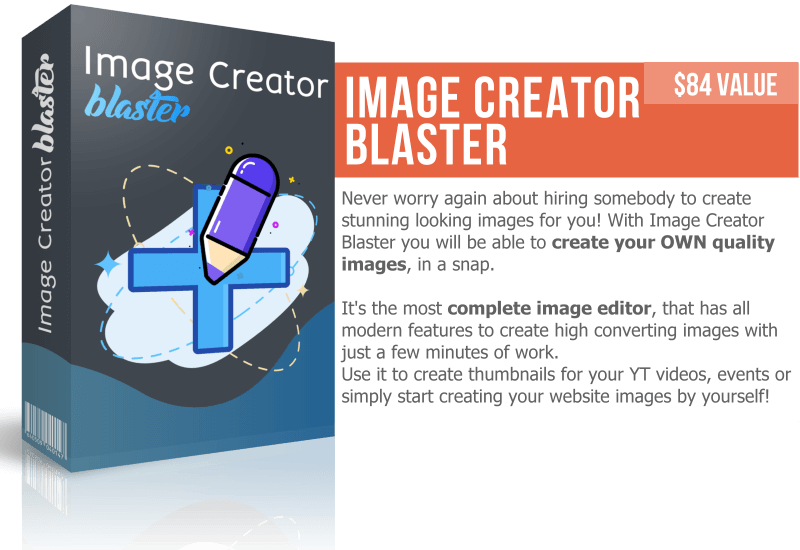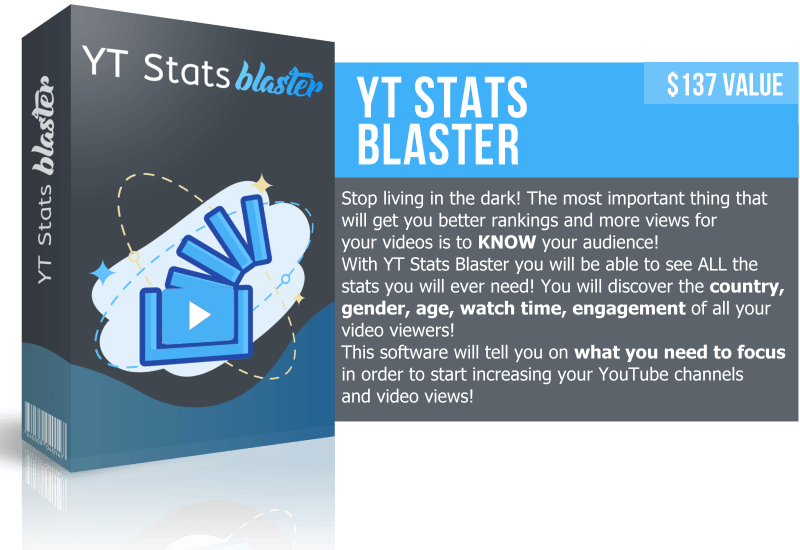 Pros of Lingo Blaster
Easy to use software
Fully Automation Video Translation
Allows Exclude Translation
Up to 102 Languages
Fast Video Translations
Built-in Ranking System
Cons of Lingo Blaster
Full Benefits is Only For Upsell 1 (5 Youtube Accounts)
Final Verdict
In summary,Lingo Blaster is a great product worth trying. As you know,global traffic is now a trend and in fact,all your ideal customers are not just English language. So,with this software,you can save your time while getting more various traffic from more customers. Besides,you can also benefit this one for your own local or services business. Of course,Lingo Blaster is a yes from me.