Product : My Freelance Paycheck
Creator : Mark Ling and Laura Pennington
Price : $47
Do i recommend : Yes but only for action taker

On the internet,there's a lot bussiness model such as affiliate marketing,ecom seller,product launching and freelance worker. In this site,i have talked a lot about affiliate marketing,ecom selling. Today,i will show you another one,Freelancer. Comparing with these bussines model,freelance can help you make quick money but somewhat more difficult. The demand of this bussiness is very so that the earning potential is huge as well. But skill is what you need first and you may need a training to master about this.
Today,i will introduce a product,My Freelance Paycheck,created by Mark Ling,one of the biggest name in the industry. Before you buy,make sure you understand what you are getting inside. Personally,i got a review copy from Mark Ling and John so that i know exactly what inside.
I have also asked Mark Ling about price plan,it will keep $47 when launch ends. In my review copy,i also have access to the upsells offer so that i know exactly wht inside My Freelance Paycheck.
What is My Freelance Paycheck?

At first,My Freelance Paycheck is a bundle of training that focuses on making money as a freelancer. This package includes 156 pages ebook guide,My Freelance Paycheck audio version of that ebook,13 high quality video training,ebook  Upwork Quickstart and Success Multipliers. The Oto 2 of My Freelance paycheck is passive profit mastery,which also covers about mmo.
Who is My Freelance Paycheck For?
Of course,people who want to make money as a freelancer
Those who want to try this high demand market
Action Taker who is ready to work consistently
You are sick of theory,bad promises
Main Training of My Freelance Paycheck
Now,i will show you actually what you are getting inside this course. Besides,i will reveal info about the Oto 2,Passive Profit Mastery. Once again,i got jv accss account from Mark Ling so that i know very clearly.
This is the exact member's area once you login.



As you can see from this dashboard,there are 5 parts inside My Freelance Paycheck. Always keep in mind that this product is created by real top marketer,not fake Jvzoo 's scam or promises.
1.Ebook and Audio
At first,it's a 156 pages ebook guide discovering about writing as a freelance bussiness. The audio is for those who don't like reading,the same content with ebook.



Well,to make money as a freelance,you need to build brand and market yourself at first. Here's the exact ebook in reality.


Of all frelance bussiness on the internet,writing is the easiest one and it also has highest demand. You can write blog post,sales letter and email swipes as your own bussiness.
And here's the audio book inside My Freelance Paycheck.


The key to success as a freelance is to market yourself,build trust and high quakity products. That's what they want you to do.
2.My Freelance Paycheck on Demand video Training
To make sure you take action,they add some video training. There are 13 videos training inside that also covers about writing as a freelance job. The marketplace will be Upwork.


The review is still in progress,once i finishing learning all the training,i will show you exactly what you are getting.
3.Success Multiplier and Upwork Quick Start
There are nothing advanced here,just the quick setup and advises before you make money as a freelancer.


I have read all the content in those ebook. Actually,they are some quick start for beginner to freelance bussiness. If you have some knowledge and experience,you may not need these.
And that's all you get inside a single time purchase of $47. In my opinion,it's well worth the price.

Passive Profits Mastery Programs
This is not really an upsell of My Freelance Paycheck,it's like when you are in the order form. You have two options,tick the Passive Profits Mastery or not. It's a monthly products that costs you $37 a month telling about issues when running a freelance bussiness.
Of course,you will access 12 first issues,other will be added monthly until you cancel recurring plan.


These issue can be PDF,Mp3 or MP4 file.
What i really like about this program is it discovers about some specific niche market for writing.

The OTO 1 of My Freelance Paycheck
This upgrade costs you $67 and it's the more advanced training than the F/E product.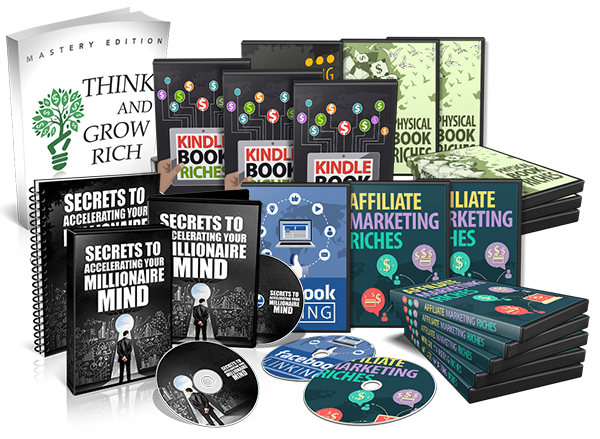 However,instead of just discovering about freelance,it also discovers other bussiess such as Affiliate Marketing,Facebook Marketing and Amazon Kindle.
And that's all you need to know about My Freelance Paycheck. In my opinion,this is a good product if you are an action taker.
Pros of My Freelance Paycheck
Affordable price and no increase price after launch
Easy to understand training for inexperined
Practical training
Actionable lessons that help you earn real income
Include both MP3 and Text training together with video lessons
Quick setup training for beginner or new to Freelance Job
Cons of My Freelance Paycheck
1.Many Text Training
I'm not really a fan of some text lessons,which is somewhat theory.
Final Verdict
In summary,My Freelance Paycheck is a great training for those who are serious about freelance bussiness. It mostly discovers about writing as a freelancer on Upwork. In my opinion,this training is actionable and pratical for your online job. Always keep in mind that this market has high demand but really low competition. If you are an action taker,of course,i recommend My Freelance Paycheck for you.