Product : Paykickstart
Creator : Mark Thompson (also the creator of Livereach,EasyVSL,Social Kickstart,Provely,Leadgrab and more)
Price : $29,$99 or $149 a month or $22,$77 and $116 a month when bill anually
Do I Recommend : Yes,but definitely not for everyone. I only recommend Paykickstart for those who want to sell product,run membership site or have budget.

Recommended But Not For Everyone
At present,no bussiness is more lucrative than selling product online. There are two main selling types : physical and digital products. When you sell a product,your shopping cart is one of the most important factor. It doesn't just help you gain ROI but also deliver product the correct way.
On the other hand,there's a lot strategies to profit like set up a funnel,launch product. If calculate,this will cost you a lot time and money to setup.
But we all know the power from words of mouth or referral,right. Instead of running ads overtime,let people or Jv Brokers cover this process for you.
This bussiness is more powerful than you ever think. Because when someone buy your products,they will be your list of future customers. In fact,most millionaire sellers don't just sell product,but also promote related products as an affiliate.
But anyway,you need to sell something or launch product first. Now,i will introduce you a super useful tool that especially helps you do that,Paykickstart.
Paykickstart is currently one of the best shopping cart and affiliate management plattform on the internet and it's still growing. This is a product from Digital Kickstart team,which is also one of the biggest digital marketing solution services.
Now,let's checkout my Paykickstart review so that you know exactly what you are getting.
Notes : i have already tried and tested Paykickstart before cause i have a teamwork that sells product online.
What is Paykickstart?

Firstly,PayKickstart is the fastest and easiest shopping cart & affiliate software for selling more products online. Zero Per-Transaction fees. Sell digital and physical products as one-time, recurring subscription, free/paid trials, split payments, and more. Built-in conversion boosters like 1-Click Upsells, subscription saver sequences, order bumps, coupon codes and more. Integrated affiliate management that features instant/delayed commissions, marketing materials, W9/W8 tax management and more!
Who is Paykickstart For?
Of course,people who are selling products online (both digital and physical products)
You are sick of some Jvzoo,Jvshare's features (including no allow free trial but credit required)
Especially if you are launching product online
Email marketer who want to grow their subscribers list
You are not living paycheck to paycheck (certainly not for them)
Those who are running a membership site
You already have white label products to sell (i will mention later)
If you are finding the best alternative for ThriveCart,SamCart and more,…
You are using the power of Jv Brokers and Refferal
And much more,…
Main Features and Demo of Paykickstart
Now,i will show you exactly what i'm getting inside Paykickstart as a buyer. Once again,i have already tried Paykickstart so i know what i'm reviewing.
Before buying Paykickstart,there are something you need to have first. This is what you see once you create a vendor account.

1.What To Prepare Before Using Paykickstart
It's a shopping cart and affiliate management plattform so that you may need some tools first.
Landing Page Builder (this is vital)
Products to Sell (of course,it's a shopping cart)
Some Budget for Ads (this is complete optional but should have some)
Knowledge about Launching Product Online
Membership Generator (mostly for those who sell digital products)
Email autoresponder (because you need to grow your list for further benefits)
So,make sure you prepare these first before actually buying Paykickstart.
2.Setup and Integration
The first thing you need is to integrate Payment. At present,Paykickstart has direct integration with Paypal,Stripe,Visa,…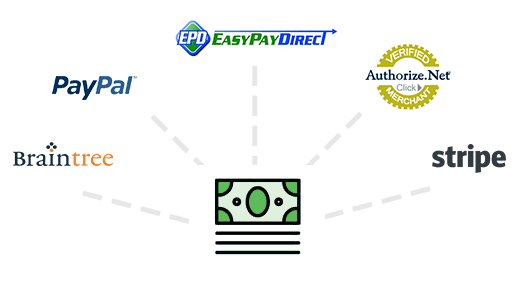 Here's how to setup with Paypal.


I personally prior Paypal to collect cash but you know,people can pay other ways. After that,you need to connect email service to store audiences.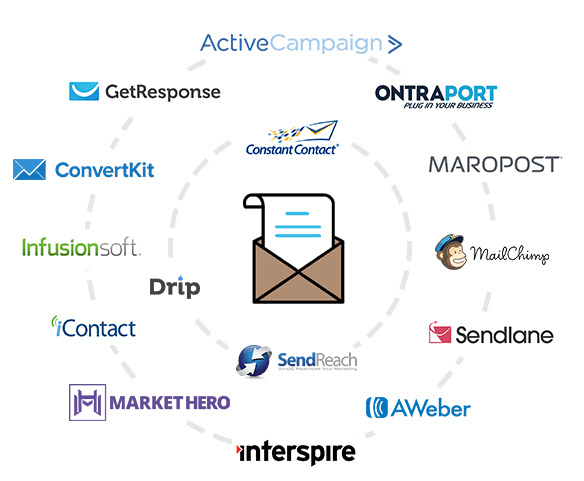 This service doesn't integrate SMTP but i think these are OK. Nearly some of the biggest name such as Convertkit,Drip and Getresponse. Membership generator is also important when using Paykickstart.
Most people who use Paykickstart choose Optimize Member as the main membership generator. Besides,it also integrates other big names.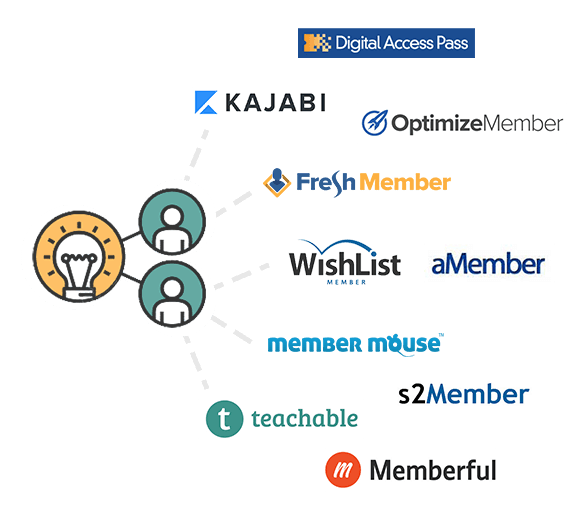 Webinar is a technique that most 7 figures marketers use to know who is the real potential audiences. Normally,it's a free training and then offering audiences the high ticket products. Basically,here are some integrations.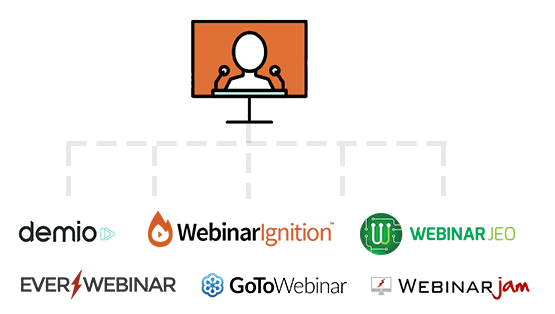 Besides,it also integrates Zapier. About landing page,actually,it integrates all,i will show you why.
3.Create Your Campaign
After doing the basic setup and integration,it's time to create your campaign.


Click create campaign and then enter its name.


Oh,don't forget to setup your domain and currency.


Currently,this shopping has marketplace feature,which allows people to see your products.


As a result,if people (affiliates) click marketplace and take time viewing,they will see your product. But before seeing you,they will see Mark Thompson's products first 🙂
I have created another account to test,here's what i see. Presently,there are 4 pages on this marketplace.


When creating a funnel,upsells and downsells are also important. 1 Click Upsells is a technique that many successful sellers are using. After people buy your product,instead of going directly into the member's area,they will see your OTO salespage first.


Remember to setup transaction like this.


Besides,you also need to setup Refund Period.
a.Affiliate Settings
When launching and selling products,you need to have a Jv broker to get traffic. Before you start,you need to setup basic information first.


I recommend you to check affiliate request manually instead of auto approved affiliate. If using auto approved,they will not just automatcially get approval but also instant commissions. This should only be for your trusted partners. You should check manually in order to avoid people using cash rebates,cash back bonus,etc.
The affiliate request link should appear on your Jv page.


Another cool thing from Paykickstart is that it allows 2 tier commissions.


Don't forget to integrate Membership services.

b.Product Settings Up
Just setup your details,information and then activate it.


As i told you before,Paykickstart works with all landing page creator,here's the proof.



Access Page URL can be a place where buyers can create an account. It can also be a download page with receipt required or they download products instantly.
After that,choose your product steps and plattforms.


Then select your shopping cart template.


You should also setup testimonial in order to increase trust.


You can add exit intent popup as a way to enhance CTA.

4.Setting Up Your Funnel
The last thing to do before launching campaign is to setup a funnel. As i mention before,1 has 1 click upsells and downsells.


Now,just draw your funnel.


Here's an example funnel.


Downgrade can be a trial offer. After people buy Product 1,they will automatically be redirected to product 2. If they continue to buy Product 2,they will automatically redirect to product 3. But if they click no thanks,they will be redirected to product 4.
On the other hand,if people cancel Product 2,they will go to the salespage of product 3. But they need to click no thanks at the end of product 2's salespage.
When creating funnel,you will also get the checkout page URL.


Another thing you need to know is the override price. It's like on the checkout page,instead of buying at an expensive price,you will offer them a discount through exit pop. As a result,they can buy at a smaller price.


You can embed the checkout form to your page builder as a way to enhance CTA. Of course,using the exit pop. The Popup widget is social proof,just like his product,Provely but on the checkout page.

5.Other's Features
These are main features i have provided you about Paykickstart. Here are other things Paykickstart can do for you,i will no go details.
1.Allow Free Trial But Require Credit Card
Before someone buys a product,he may want to have a trial first. In Jvzoo or Jvshare,free is not allowed. But in Paykickstart,it allows free trial and require credit card. This will avoid scammers.


Free offer is more powerful than you have ever thought. When they create their free account,they will also subscribe to your mailing list. If you buy the product,it's good and if not,they still be your subscribers.
As a result,you can promote affiliate offer to them or offer them later.
2.Webinar Funnel
If you are selling high ticket product,the most effetive way is to create a webinar. Currenty,i see two products using this technique,Real Estate Lead Academy and Zaarkly Rountable Mastermind.
Here are some webinar services that Paykickstart integrates,they are all biggest names.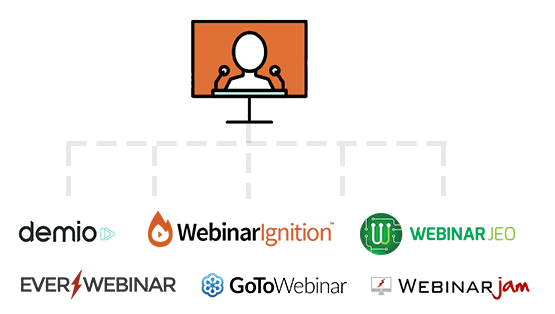 3.Affiliate Management
When you launch a product online,finding Jv Broker is a must have process. You know,when we hire them,we need to make everthing as easy as possible for them.
The first thing they have is Auto Bonus Delivery. We all know that bonus is a useful tactics to boost conversions. So,if they have bonuses,they will easily be deliver bonuses to their clients.
Another important thing is the affiliate contest. This will show your Jv brokers that you are professional and they will promote you as a result.
The last thing they benefit is the tracking features. Thanks to this,they can control their clicks,conversions,EPC and traffic sources. That's good for all.
4.Tracking and Conversion
In order to increase your ROI,this is a must have process. There are some types to help you increase conversion on the checkout URL
Exit Pop
Discount Coupon Code
Order Bumps (mentioned above)
Social Proof Popup Widget
Testimonials
And Retargeting
An issue of people creating account but doesn't buy the product has been issues. Because Paykickstart will store these email,so you can send Pending Order to customer. If you want to see how it works,just read my review posts on some Paykickstart products and then have a view.
My Paykickstart Review Video
I have recorded a full demo and walkthrough explanation about Paykickstart before you buy it. In fact,this is a great product and it's worth your monthly investment. Make sure you watch my video to have a fully understanding.

Products To Sell
After you buy Paykickstart,keep in mind that you will need to sell products in order to get ROI. So,you will need high quality products to sell and launch. I have found some high quality products that you can sell as your own name,brand and price. At present,they have agency license,means you can create account for clients. Absolutely no buying resell licenses with Jvzoo or Jvshare products. Besides,no sell PLR products,they are suck.
Here are some whitelabel offers you can buy agency (to sell at your own price)
If you sell physical products,you may need to research on the market.
Pros of Paykickstart
Easy to use and to manage
Allow Free Trial But Require Credit Card
Integration with Webinar,Email Autoresponder
Absolutely no Transactions Fee
Popup and Social Proof Widget (using exit intend)
Can Sell Digital Products,Physical Products,Selling Free Physical Book
Advanced Retargeting and Tracking Features
Easily Create Funnel Map
Multiple Templates Library
Work with all Landing Page Creator
Cons of Paykickstart
At present,i don't see this one has any cons. The only disadvantage of Paykickstart may be the expensive price towards opponents like Thrivecart and Samcart.  But guys,there's always a reason why a service is more expensive.
Final Verdict
In summary,Paykickstart is a great shopping cart and affiliate management platform. In my opinion,it's worth the price and it is created to help you maximize conversion and Return on Investment. Besides,it seems nice for those who are selling or launching product online. The only thing you need next is to have a high quality product to sell together with marketing plans.

 (don't wait,cancel billing anytime)