Product : Pixel Studio Fx 3
Creator : Richard Madison (also the creator of Clickperfect,Clickopia and Stockocity)
Price : $47
Do i Recommend : Yes,it's an OK product you can buy.

Presently,eCover is one of the best selling factor to increase conversion rate. If your product have great looking and attractive eCover,it's super simple to sell.
But hiring freelance in Upwork and Fiverr is a really suck idea. Why we need to hire them while we can do ourself. We want to have high quality eCover and save budget simultaneously,right. So,today,i will introduce you a useful software that helps you quickly build high converting eCover,Pixel Studio Fx 3.
Notes : i have Pixel Studio Fx 3 review access from Richard so that i understand what inside and how it works.
What is Pixel Studio Fx 3?

At first,it's a drag and drop eCover creator which more than 32,000 instant eCovers, 8,000 stock images, 6,000 web icons, and 300 fonts, it's easy to see why Pixel Studio FX is one of the world's easiest-to-use design tool for eBooks. Not just ebook but you can also generate CD and Box.
Who is Pixel Studio Fx 3 For?
Any marketer at any niche and any experience
Especially for product launcher and seller
Kindle Seller on Amazon an
d any other book selling marketplace
Advertiser on Facebook,Youtube and PPC
Affiliate marketer and especially email list builder or course creator
And many more,…
Main Features and Demo of Pixel Studio Fx 3
This is the member's area once you login.


Now,i will show you the full usage of Pixel Studio Fx 3. If you want to see the entire templates from this product,make sure you watch my full demo video.
1.Templates of Pixel Studio Fx 3
It's an eCover creator so that templates will be the most important features of this product. Of course,they are all customizable.
But i will not screen shot all of them in this post,there's a lot to show.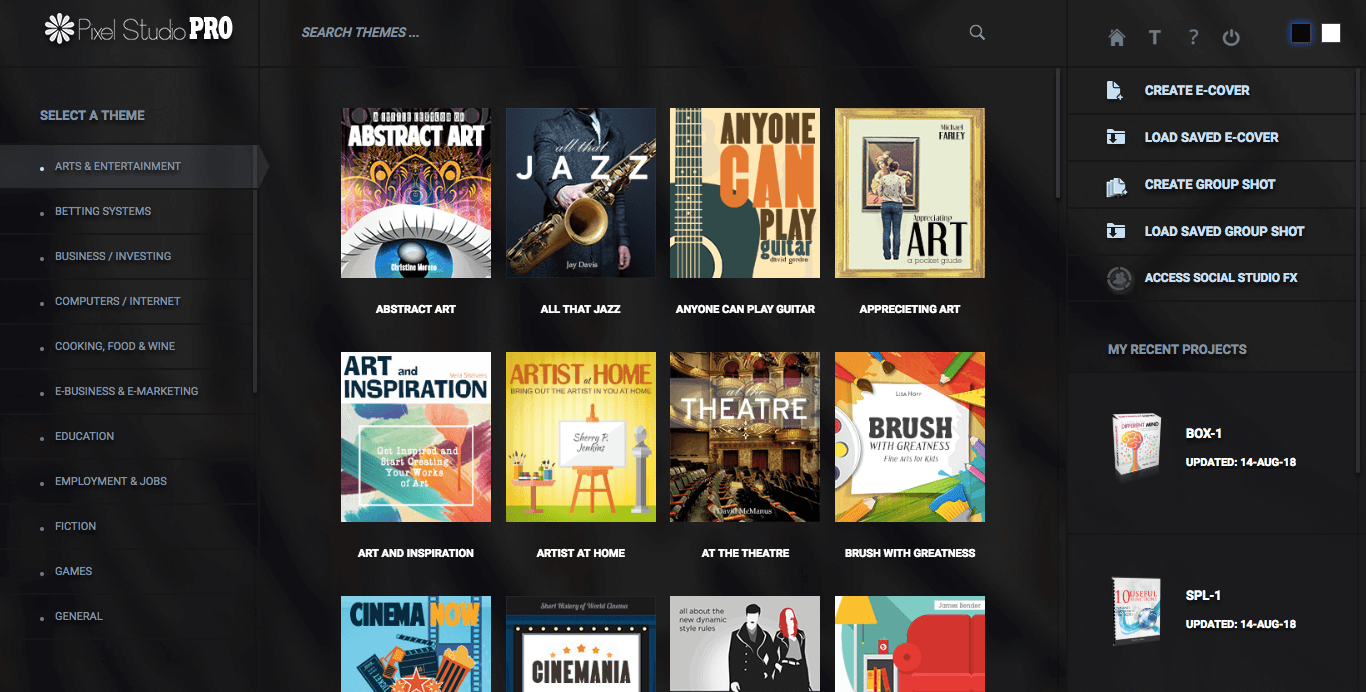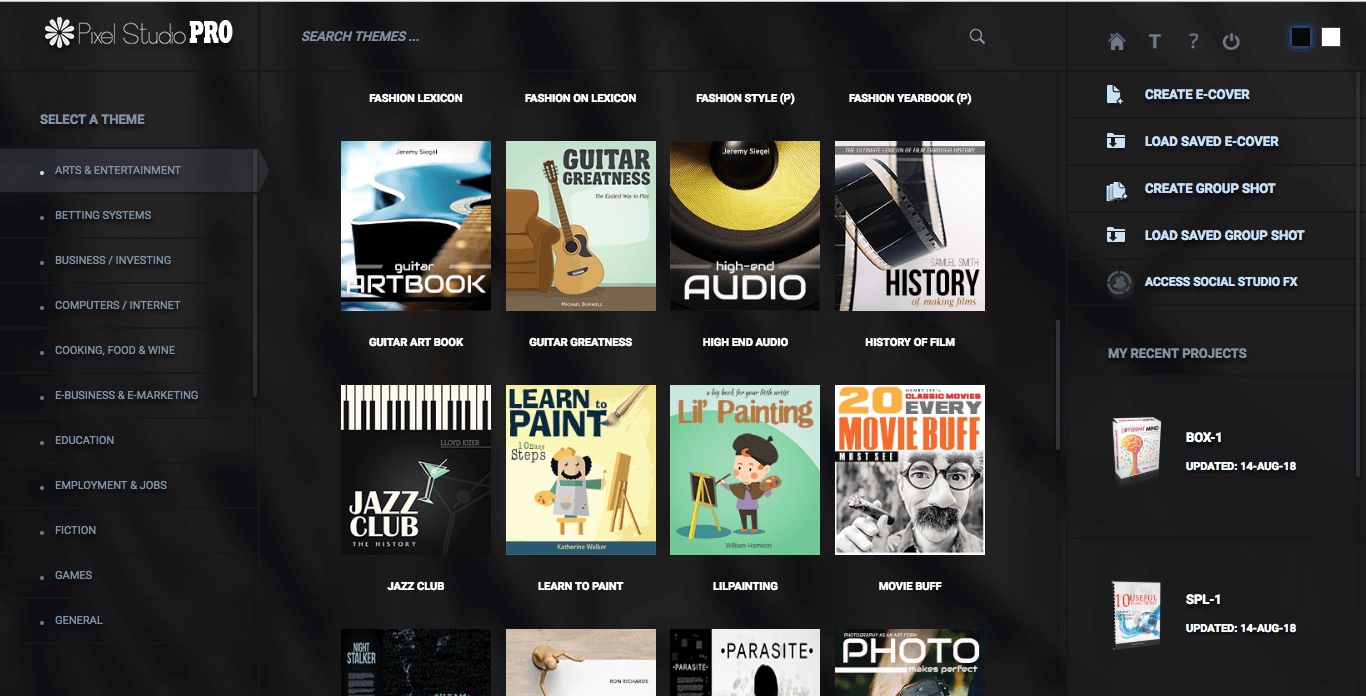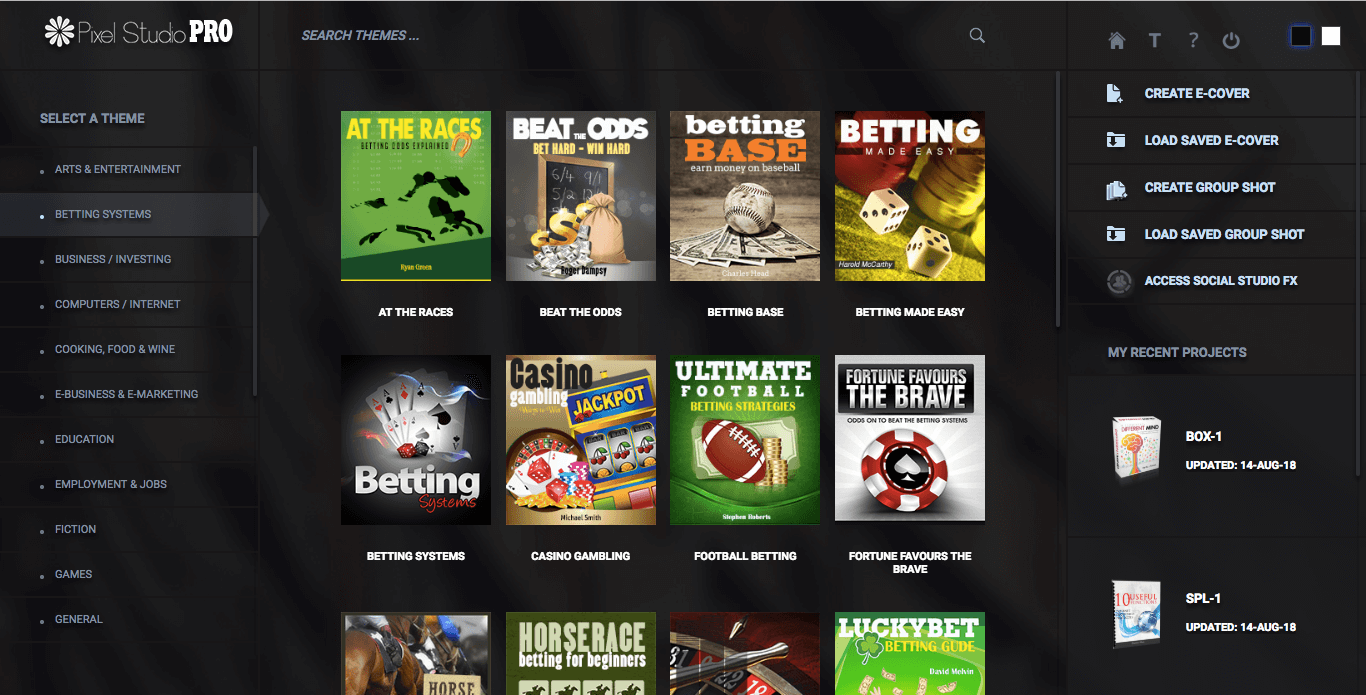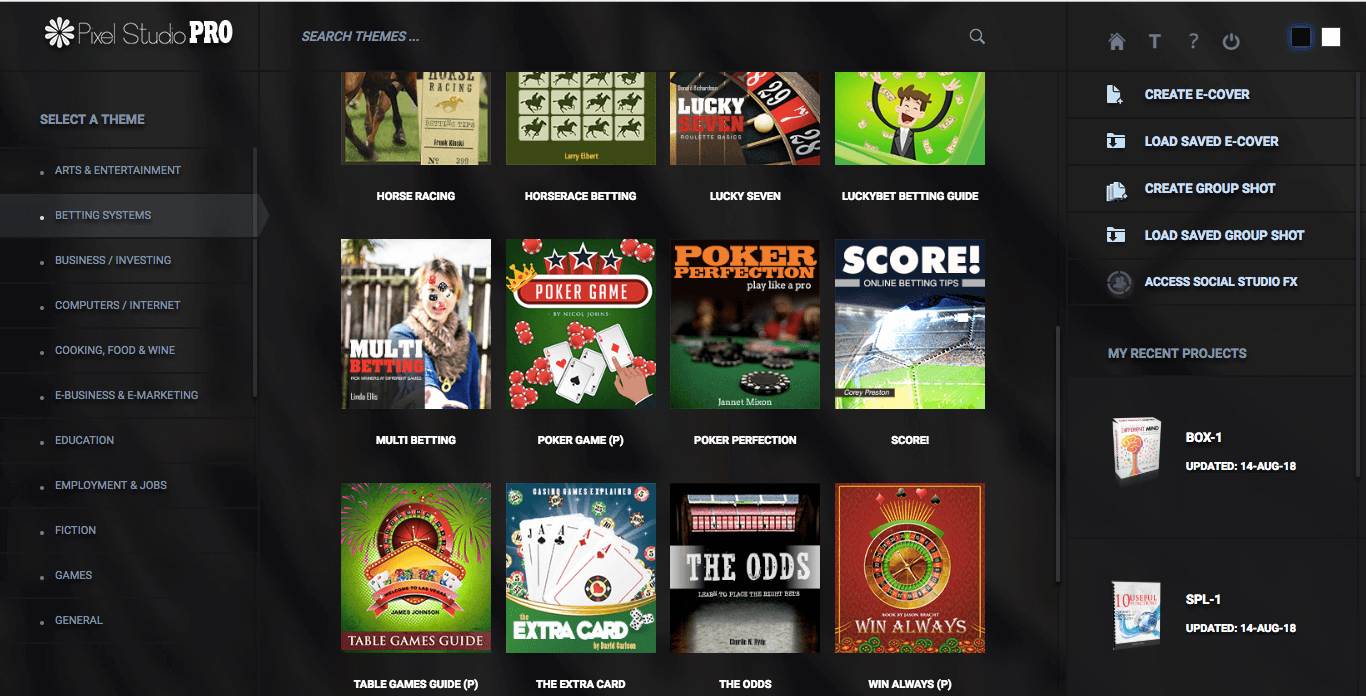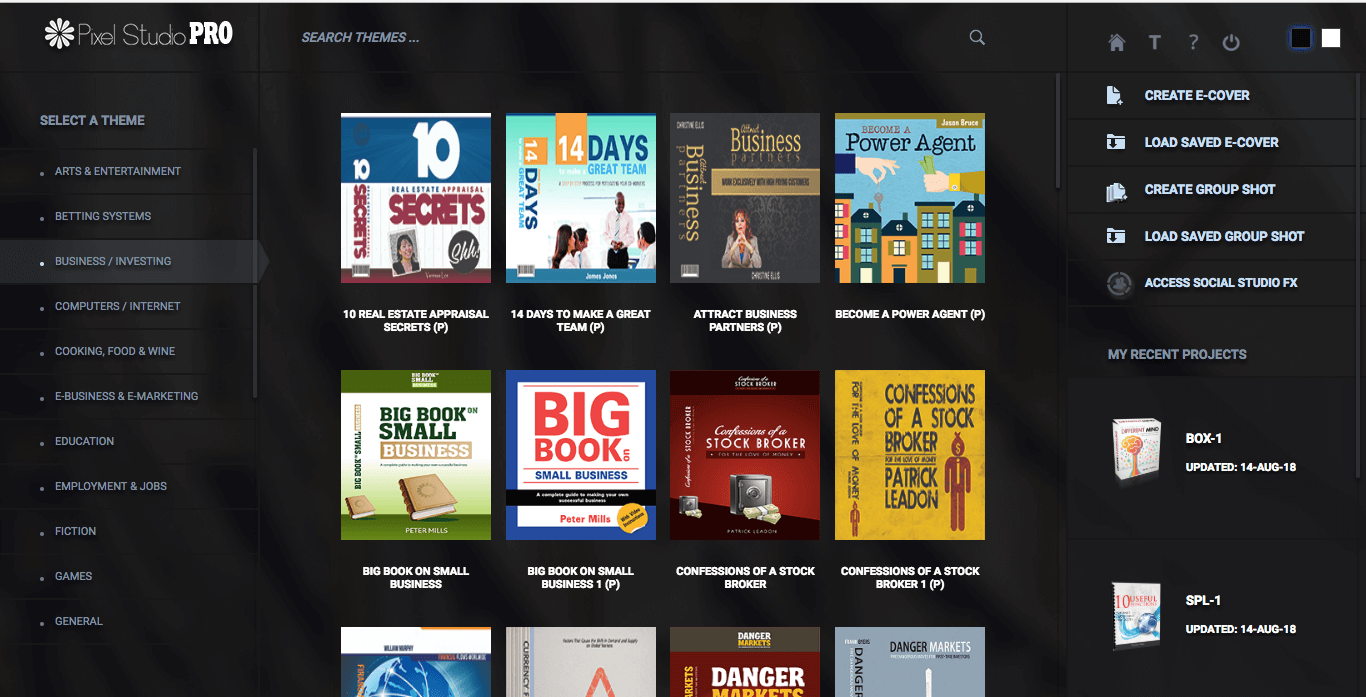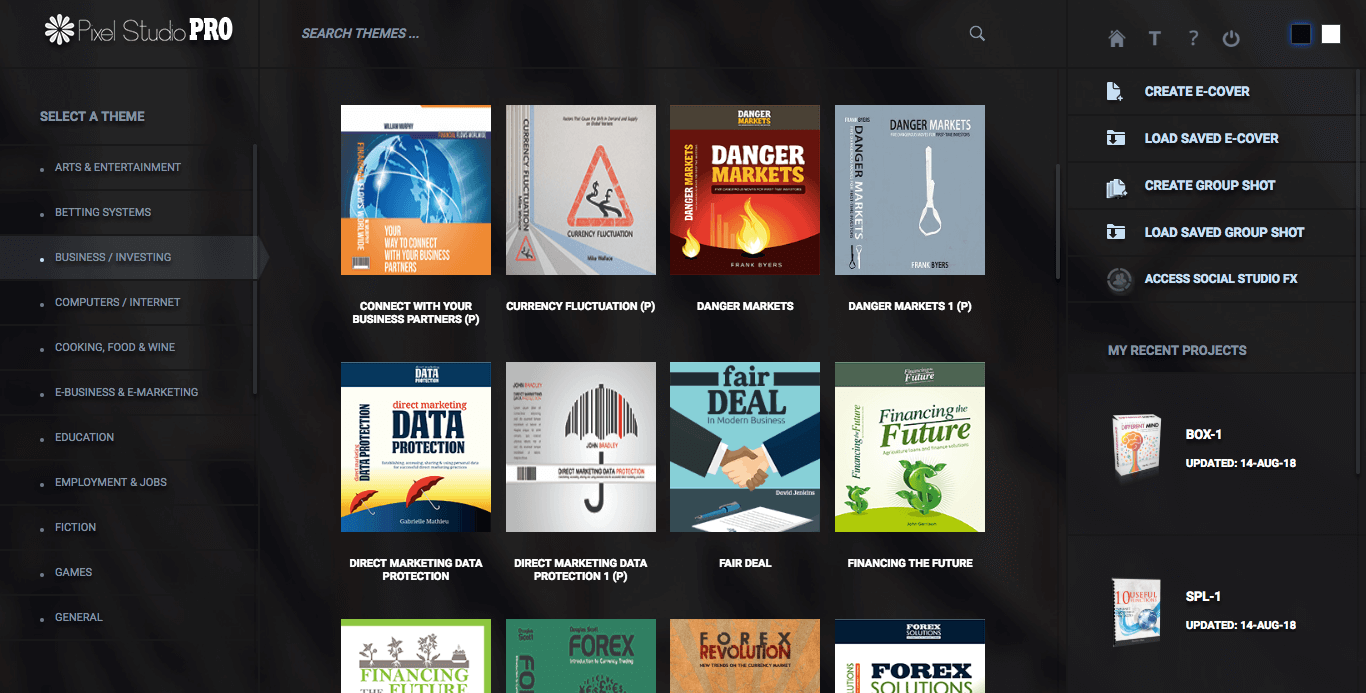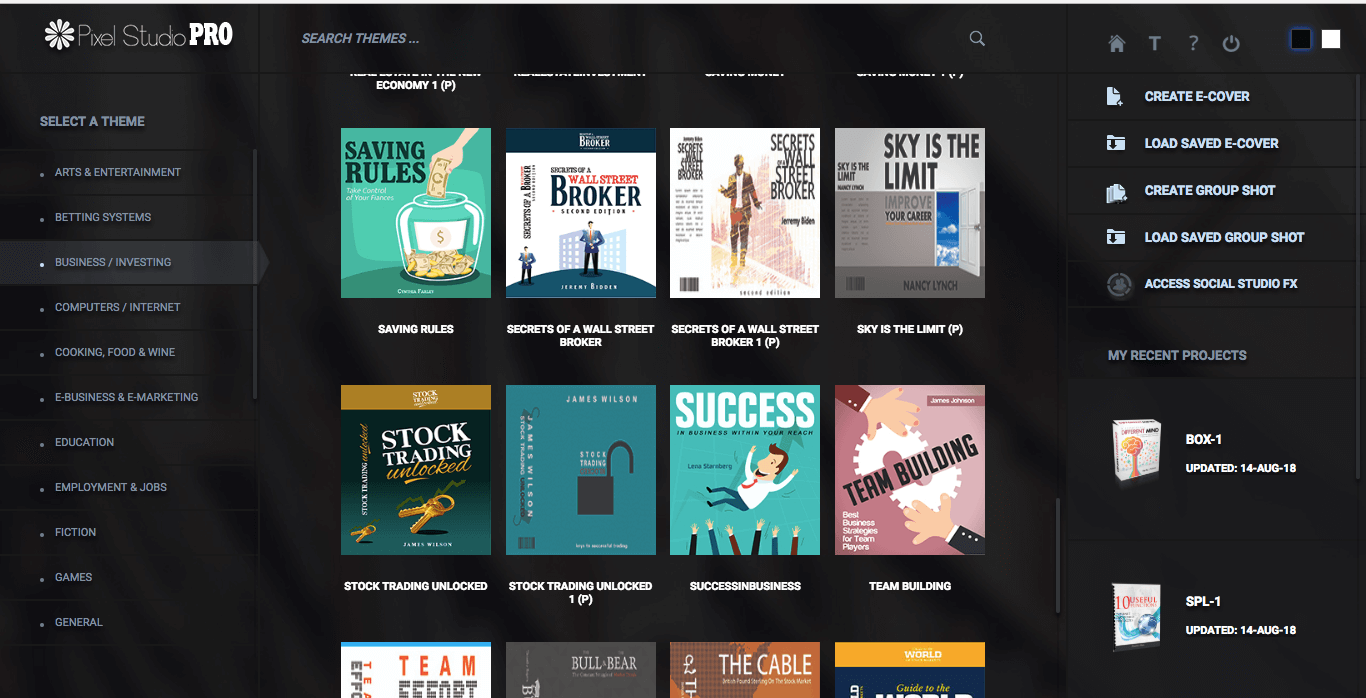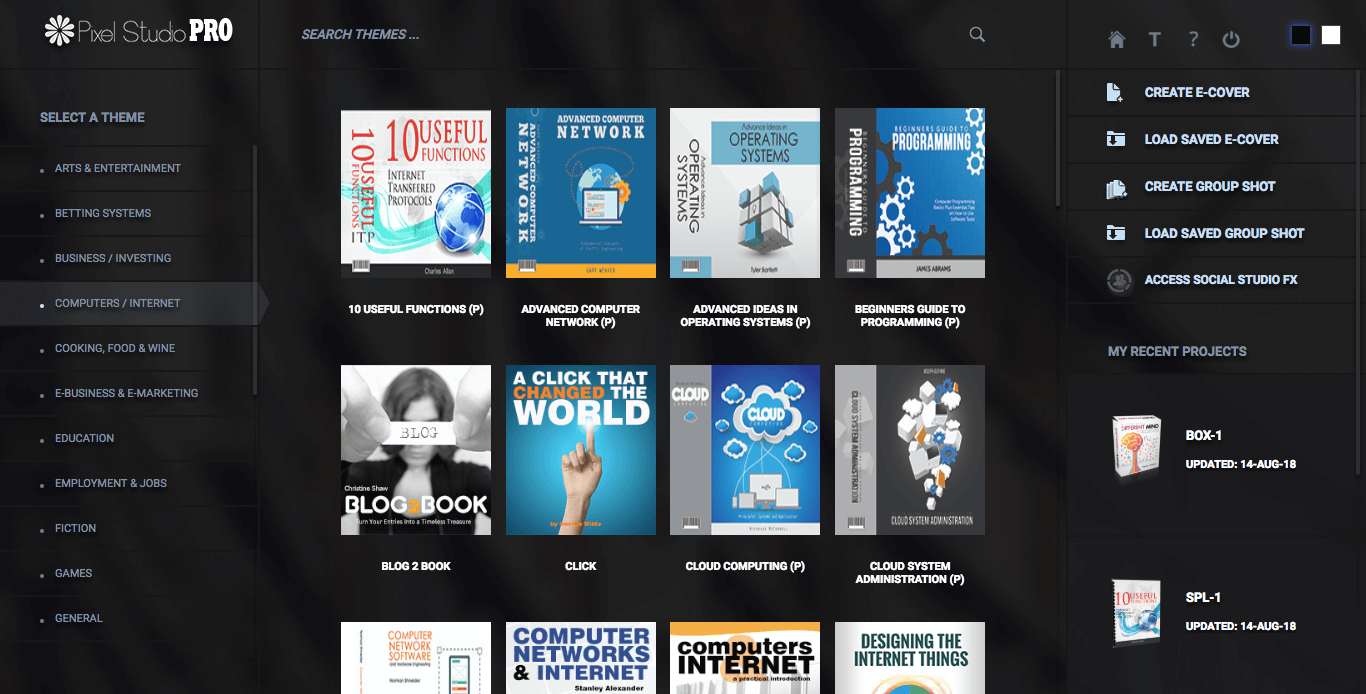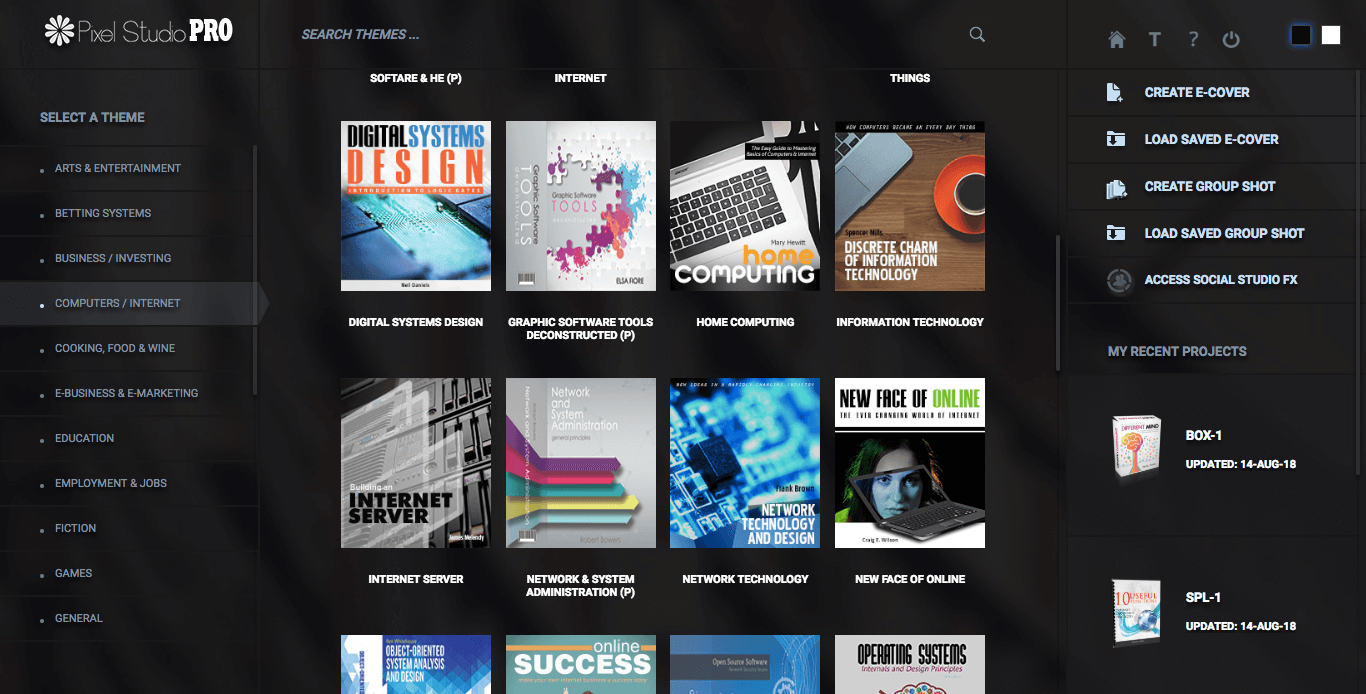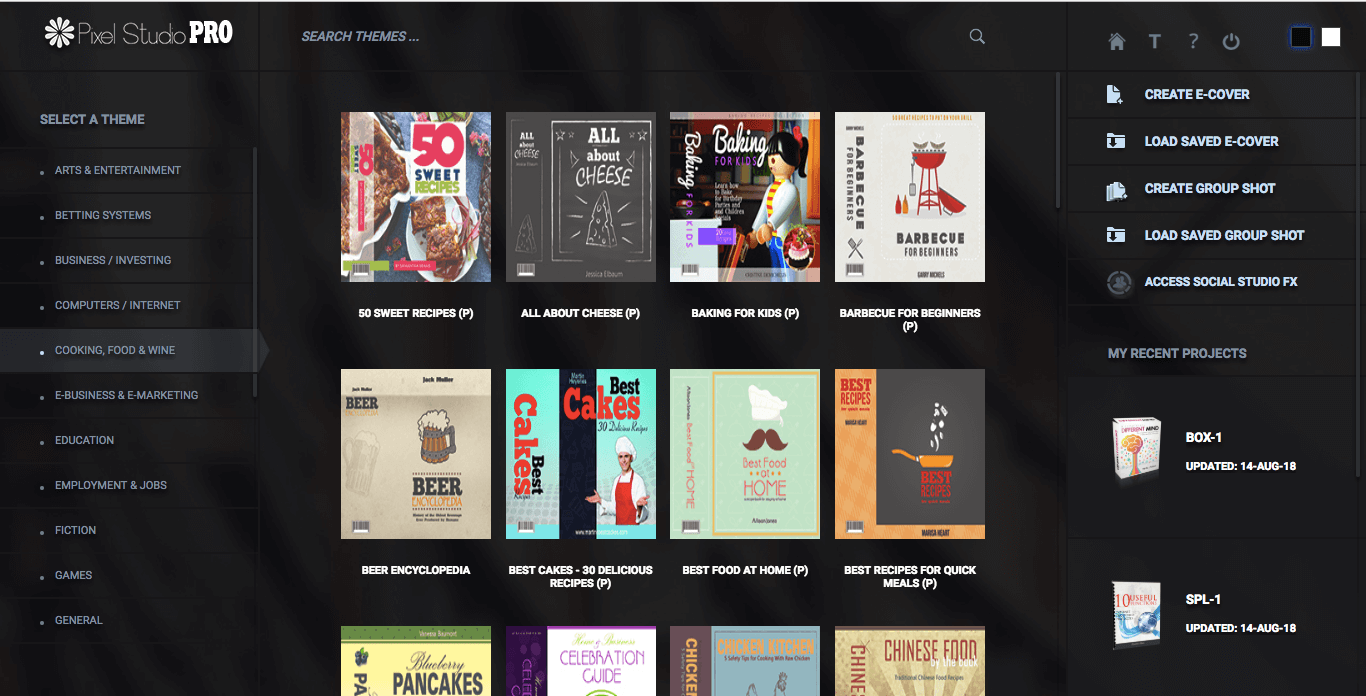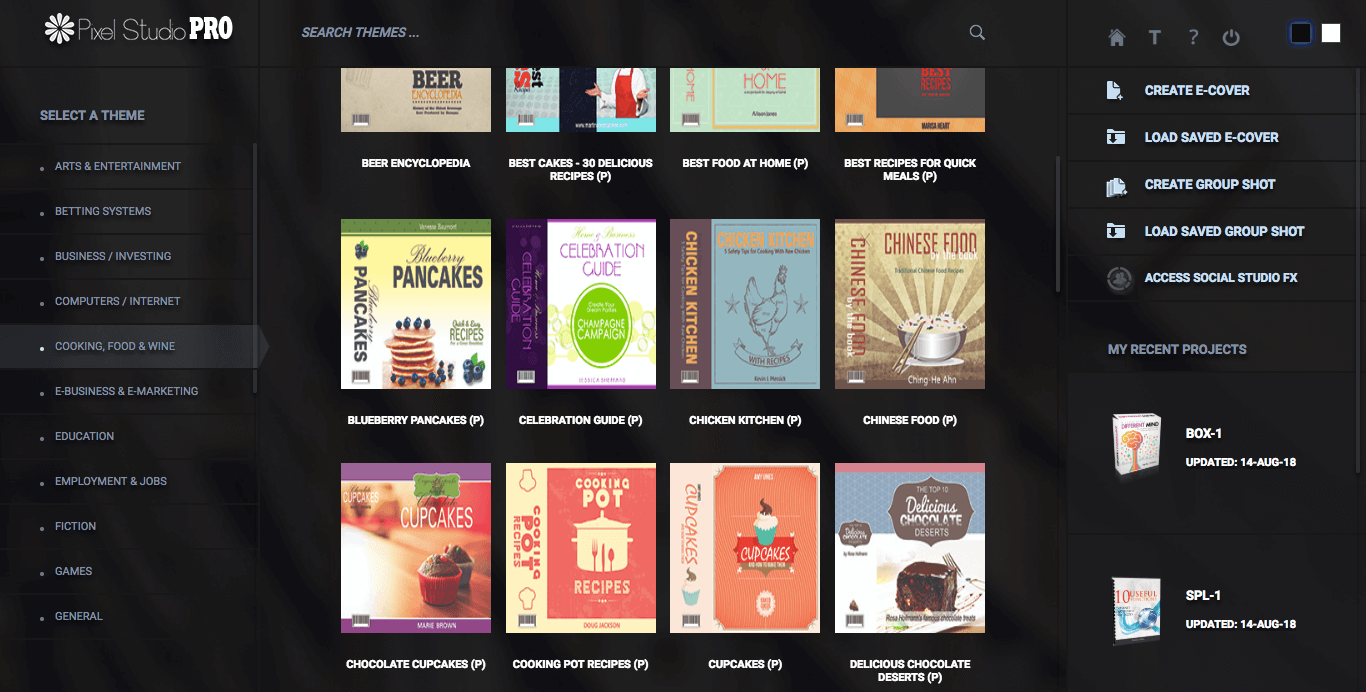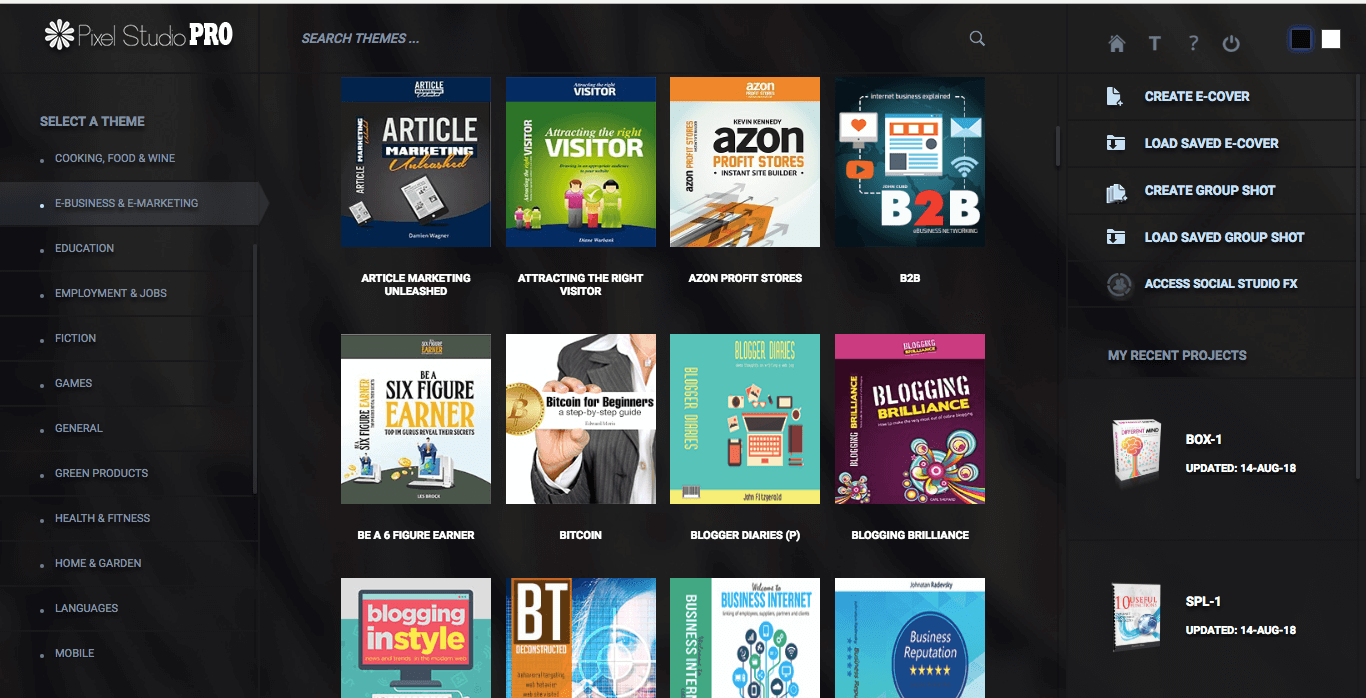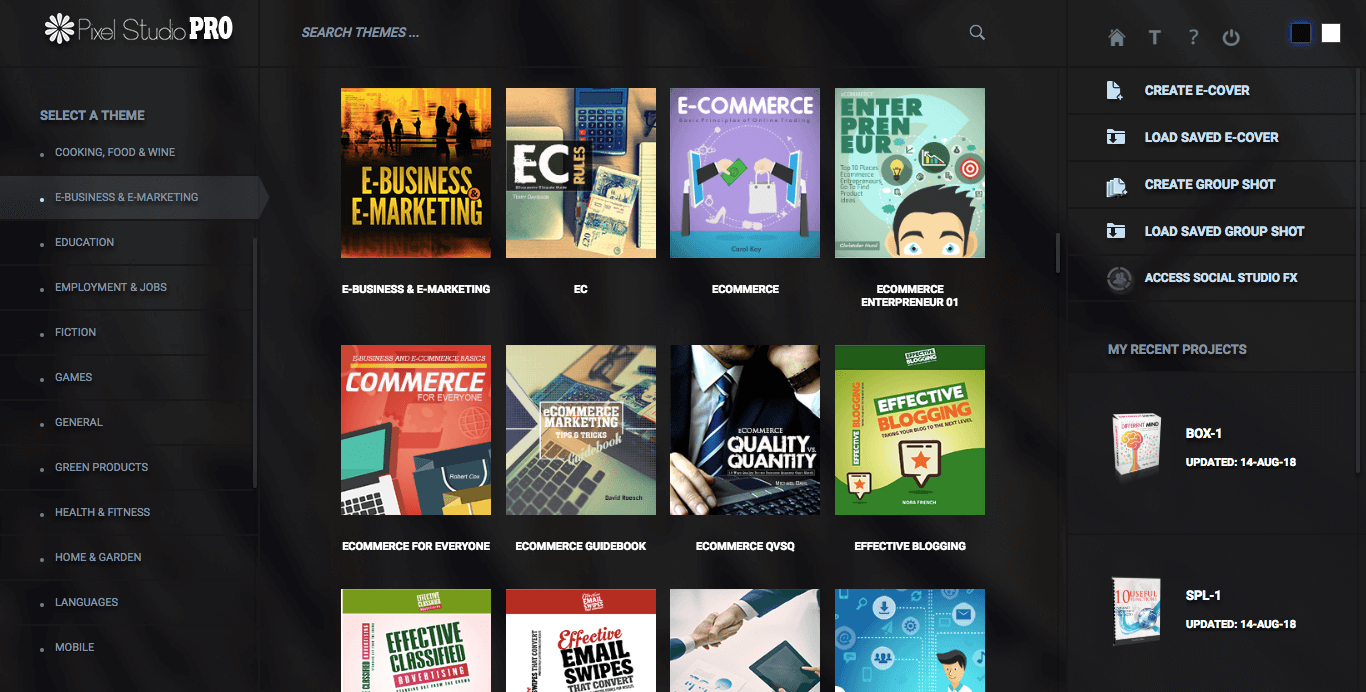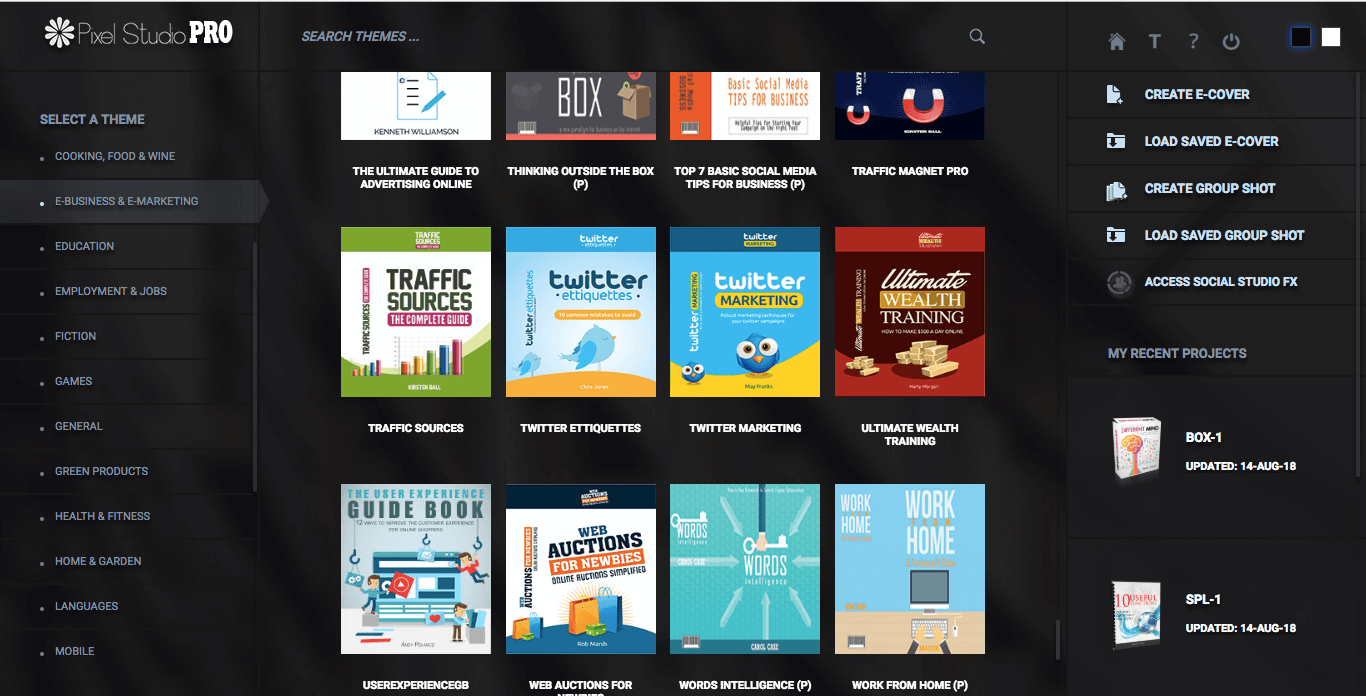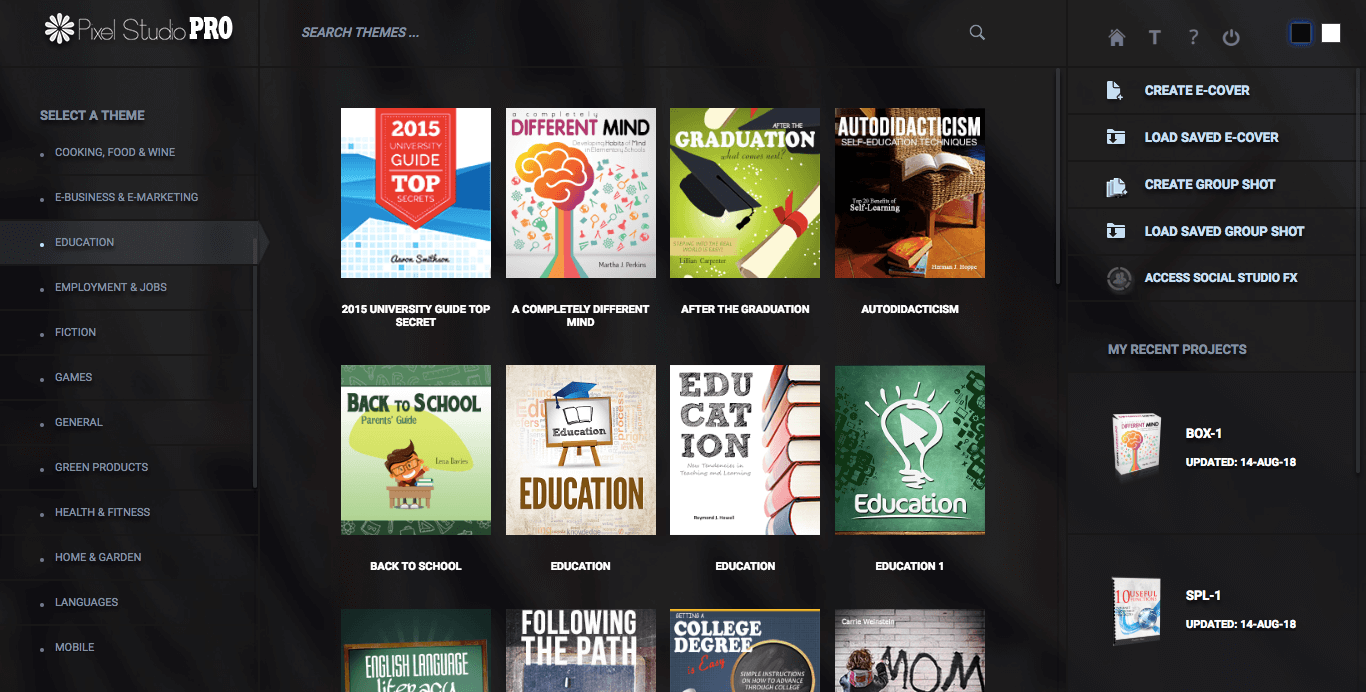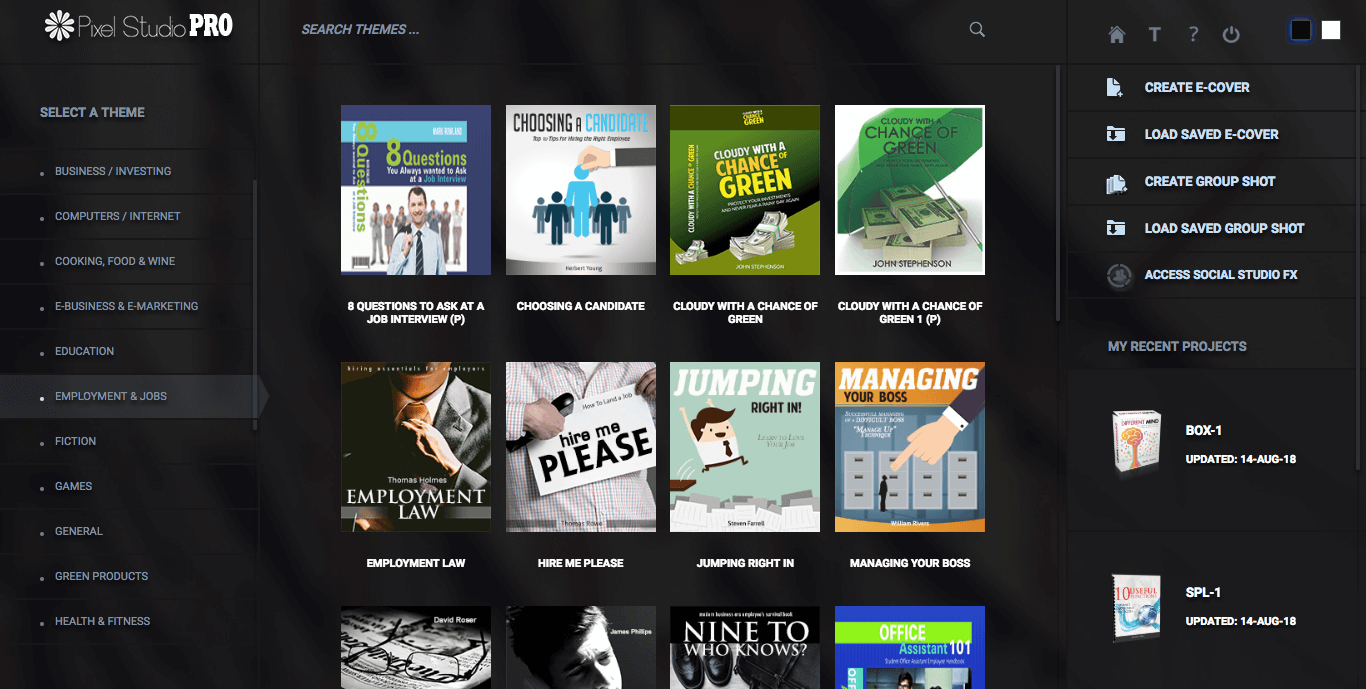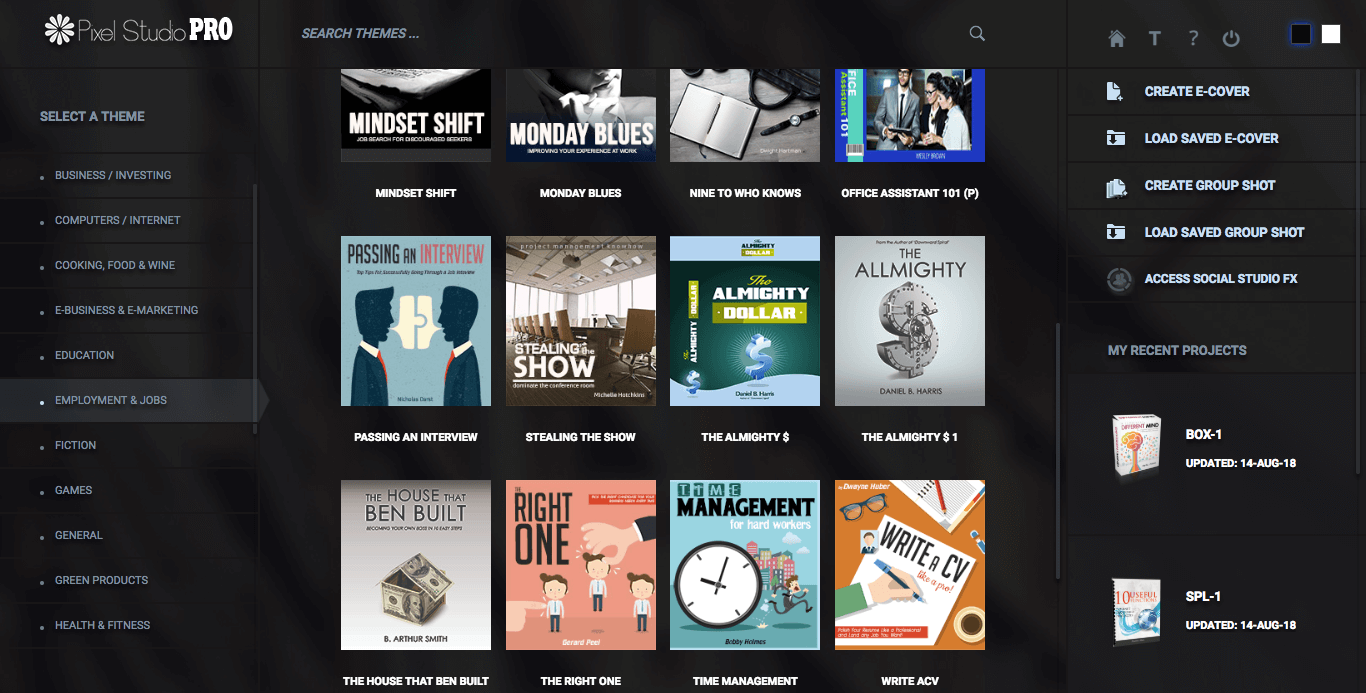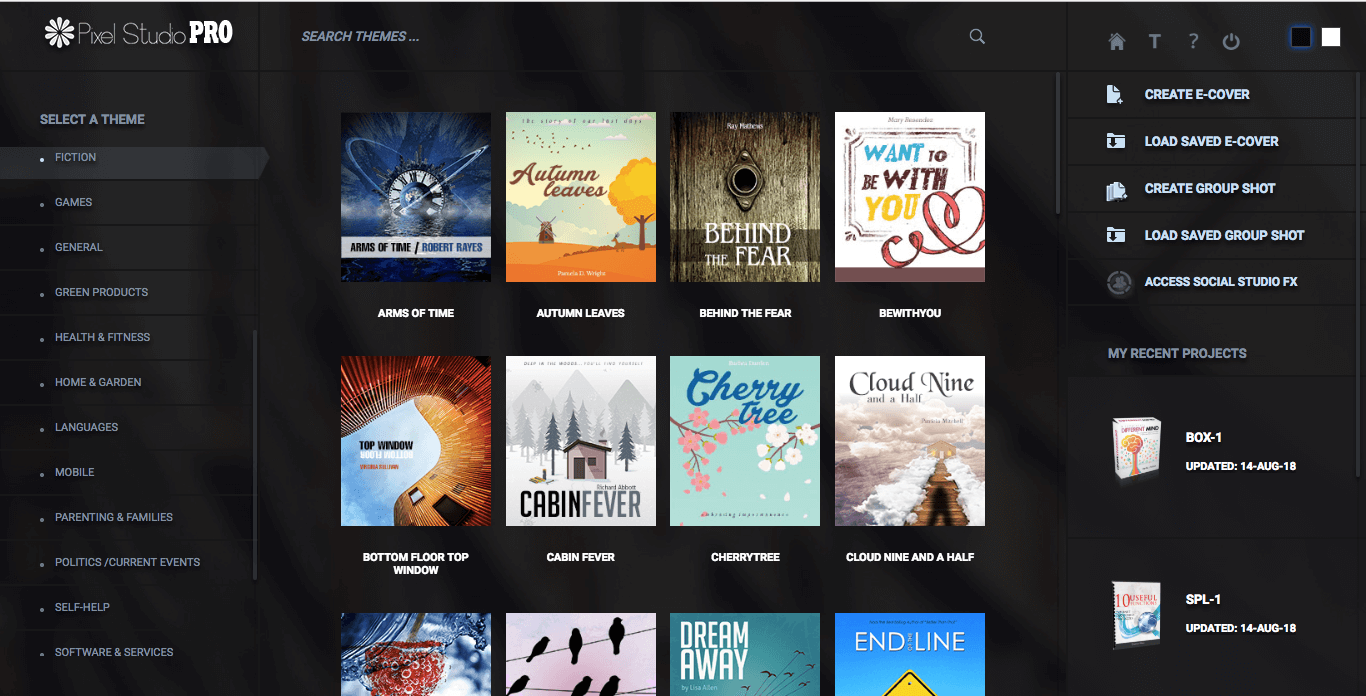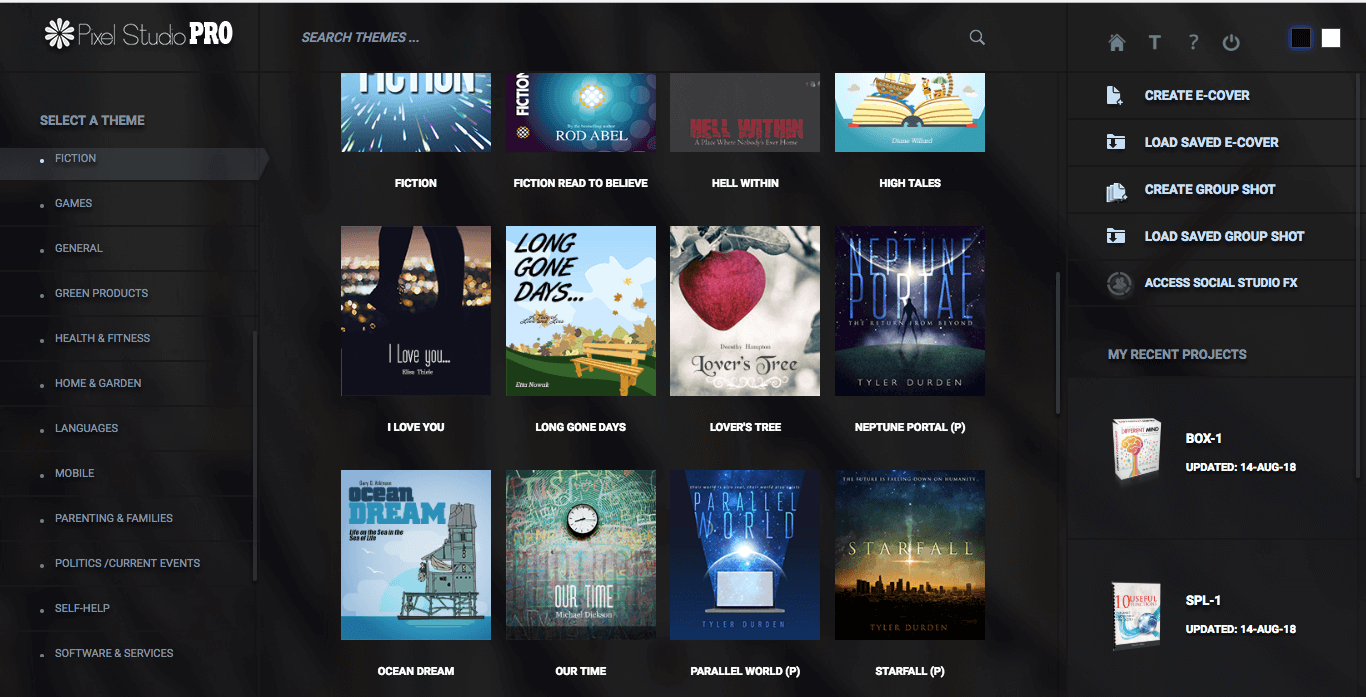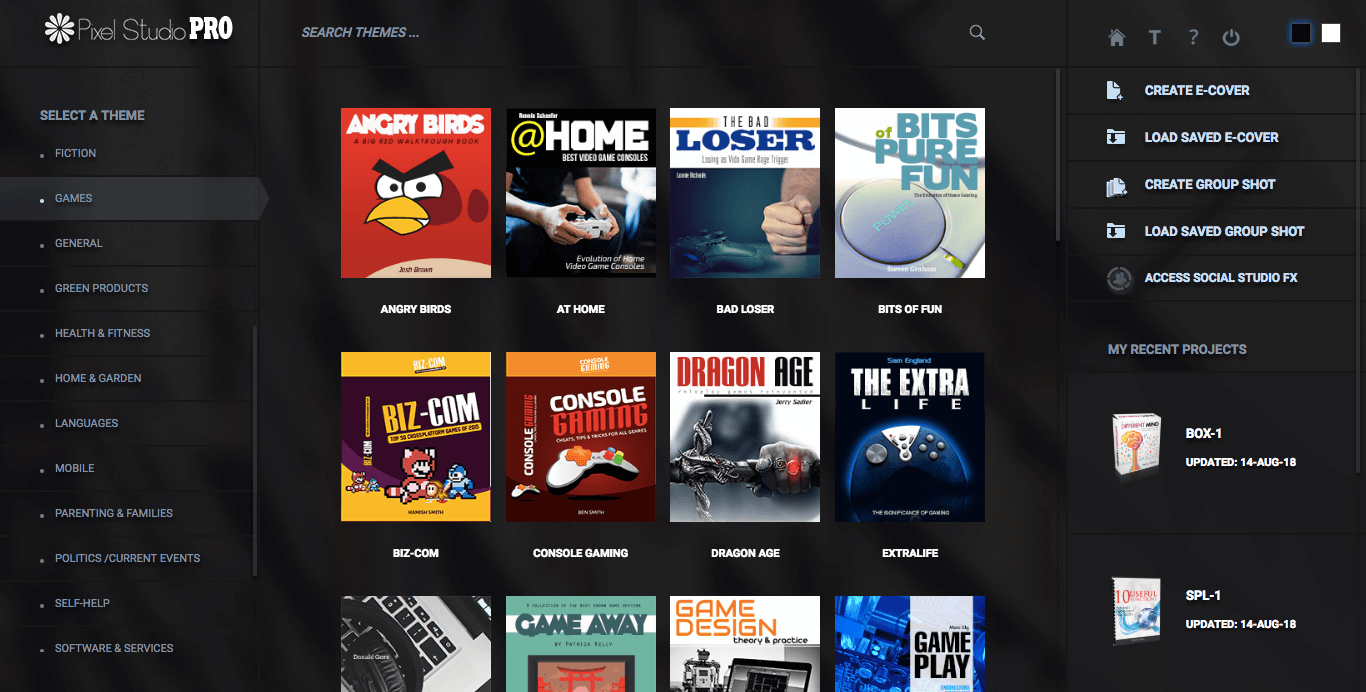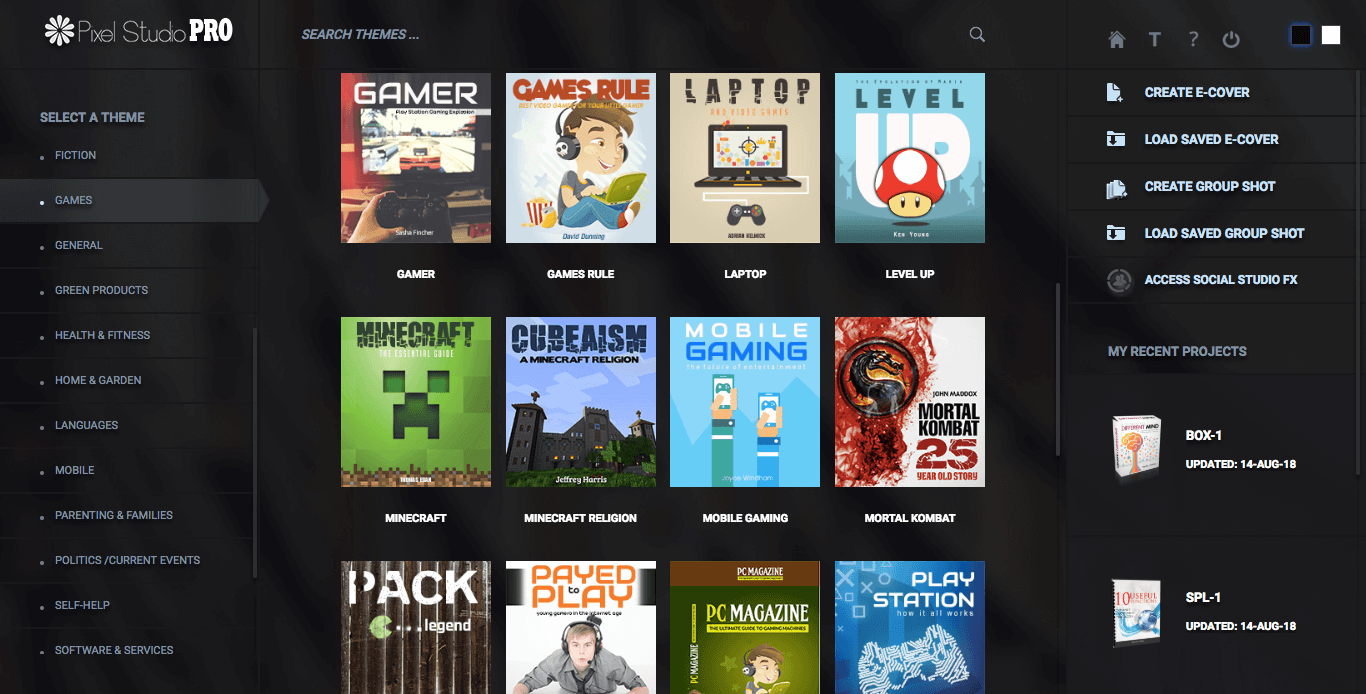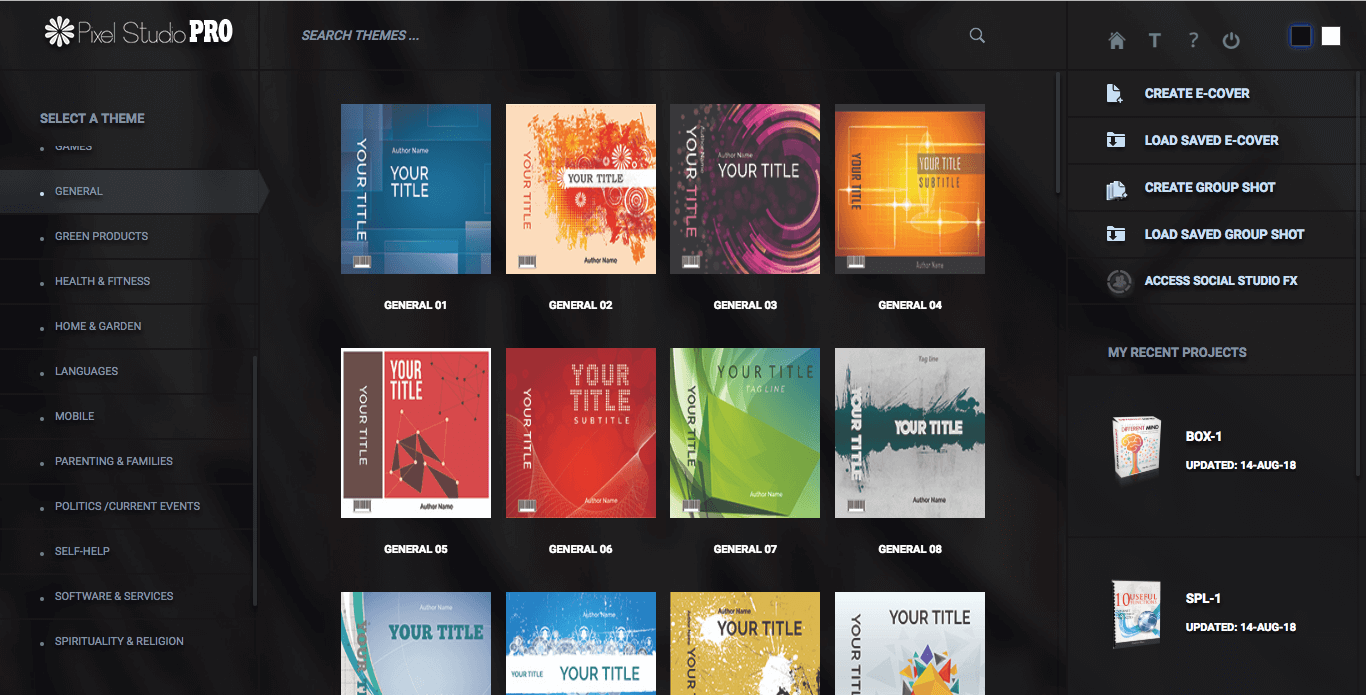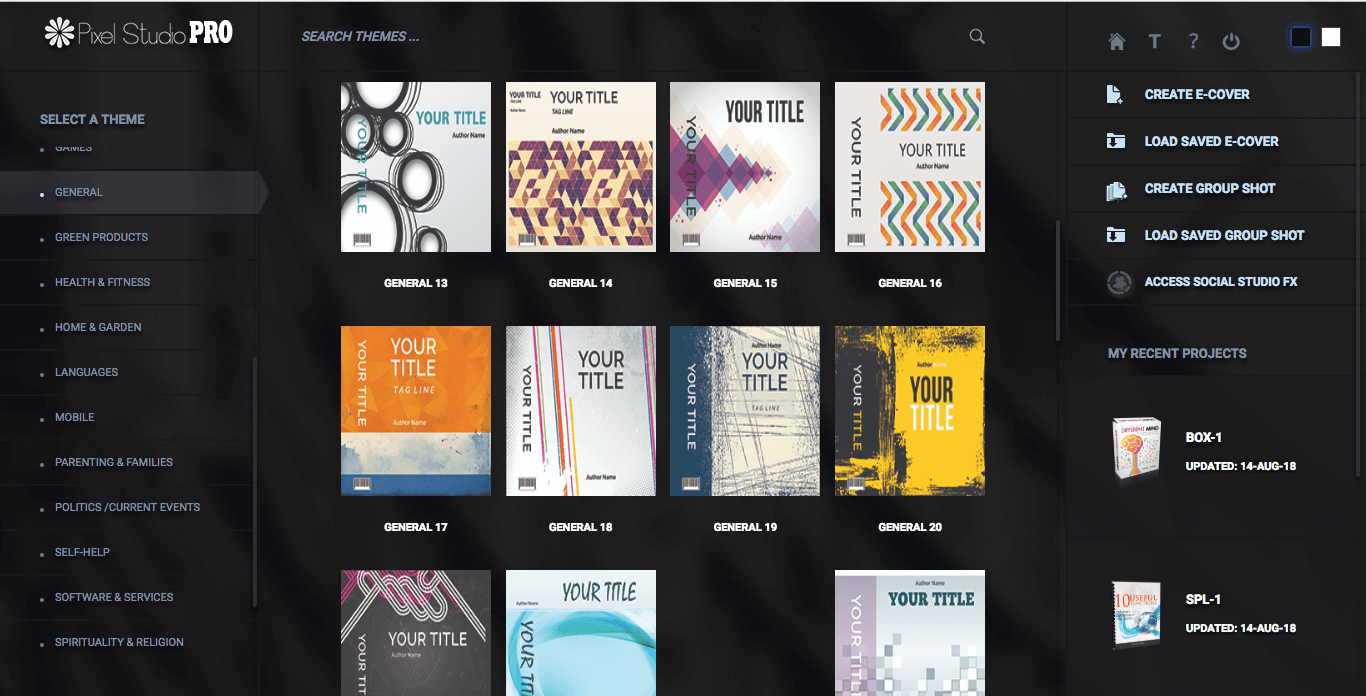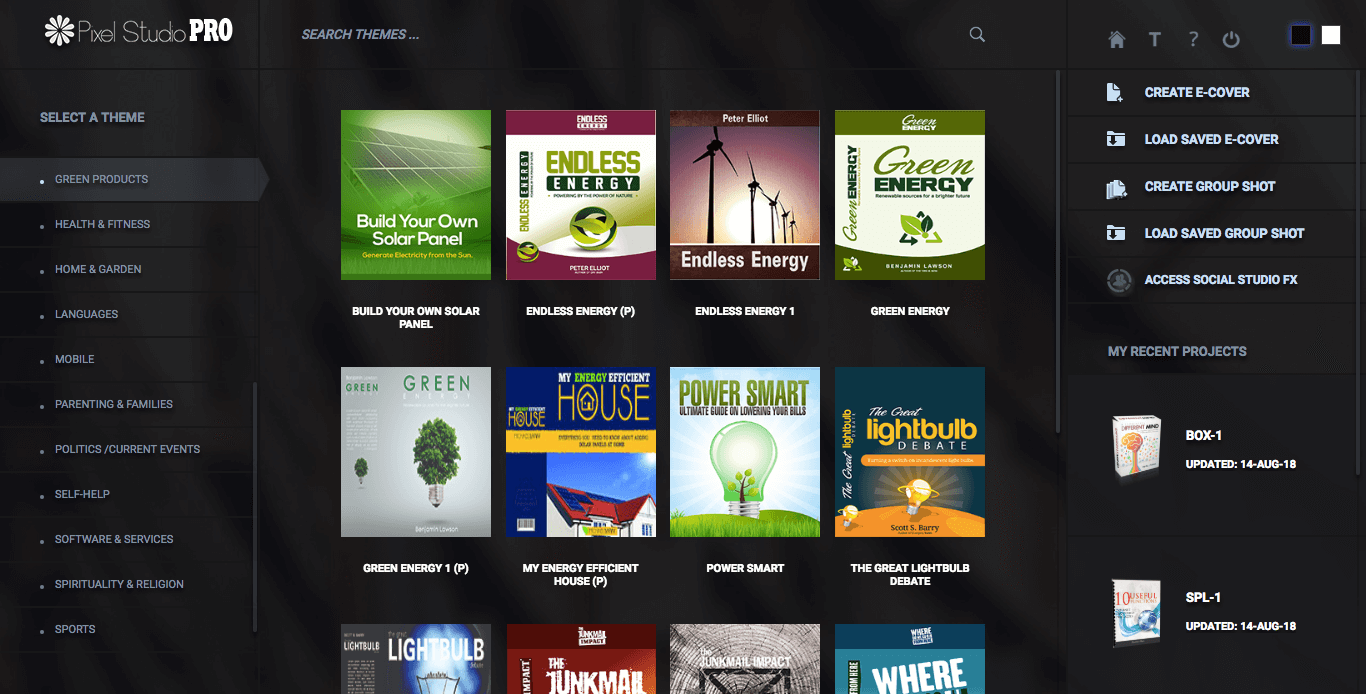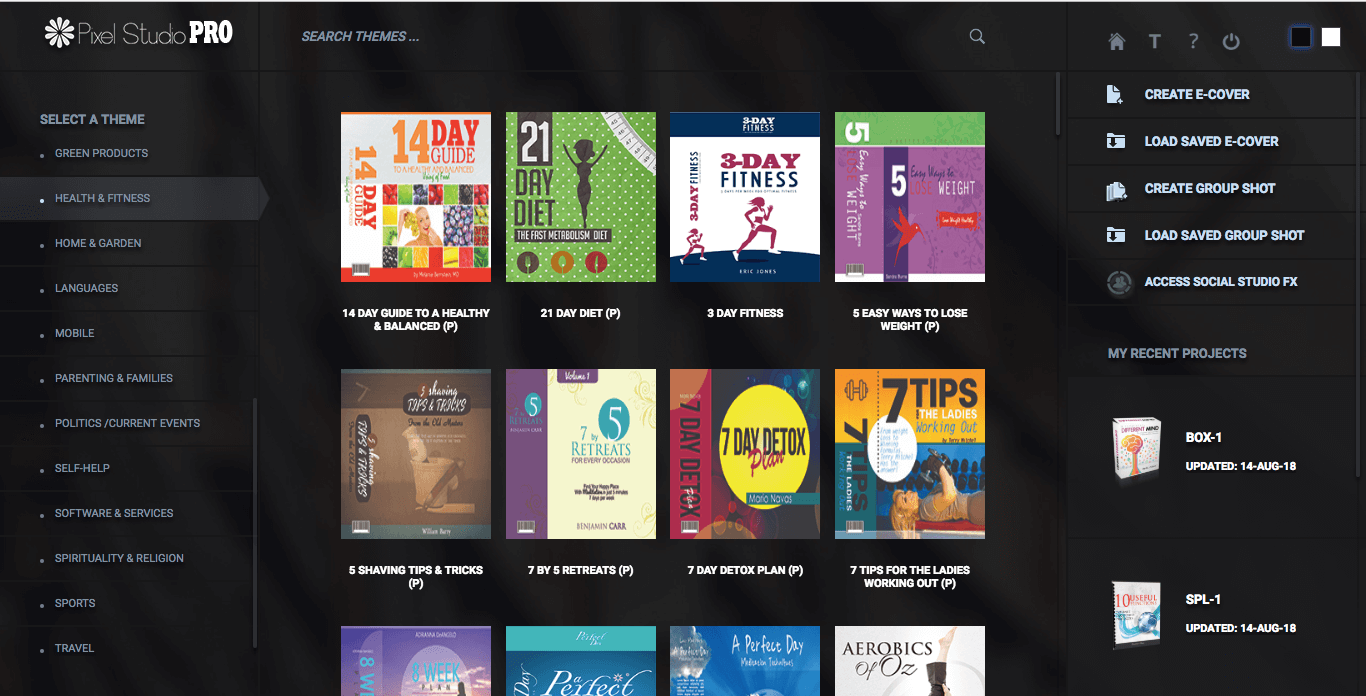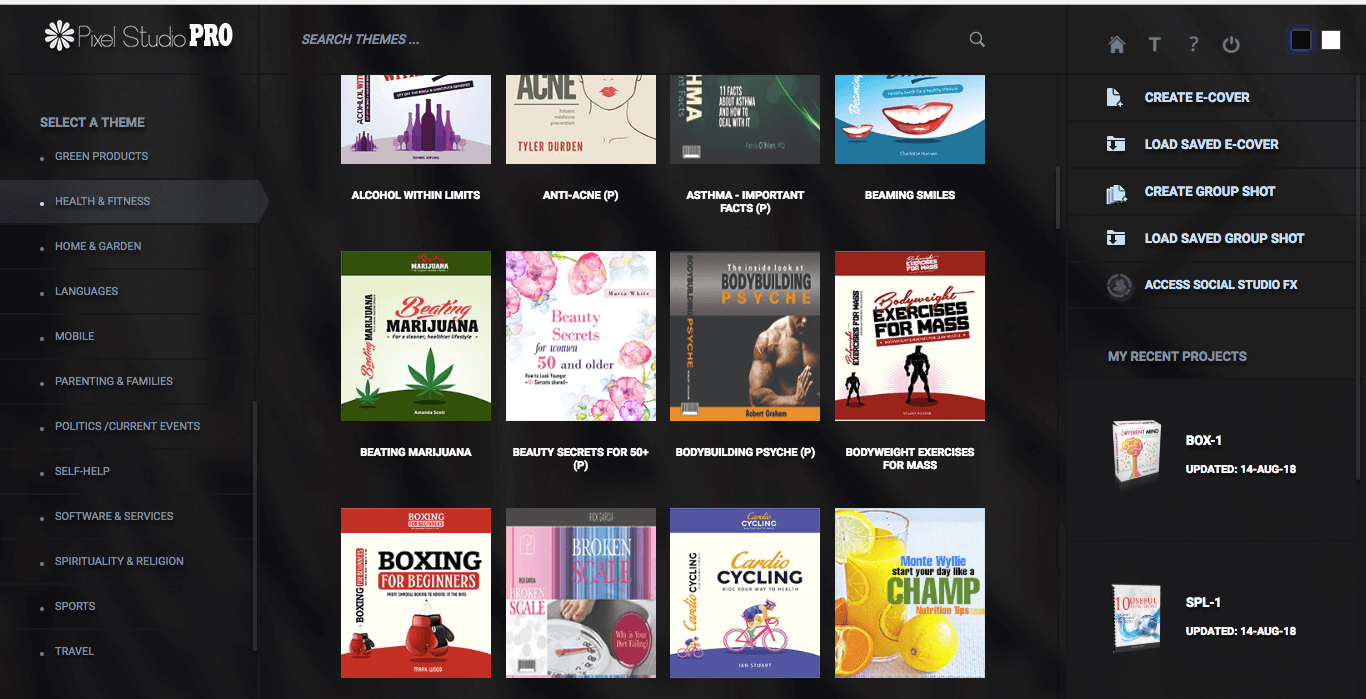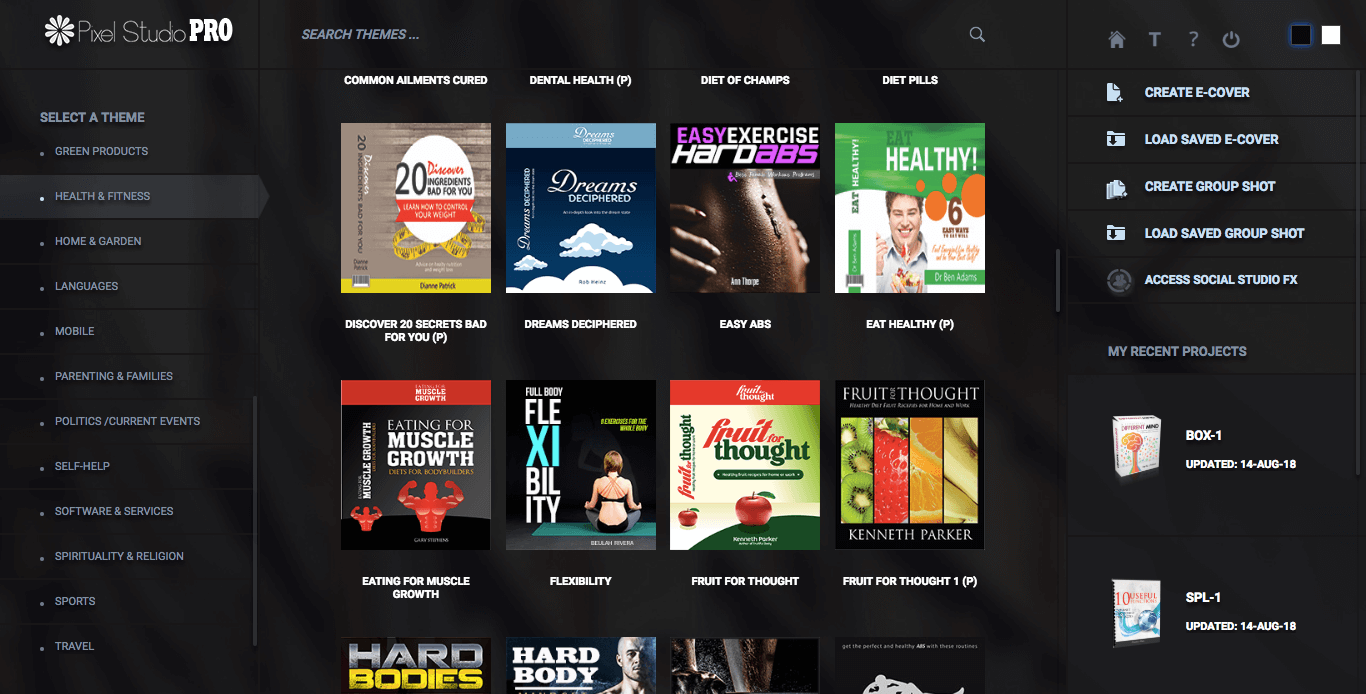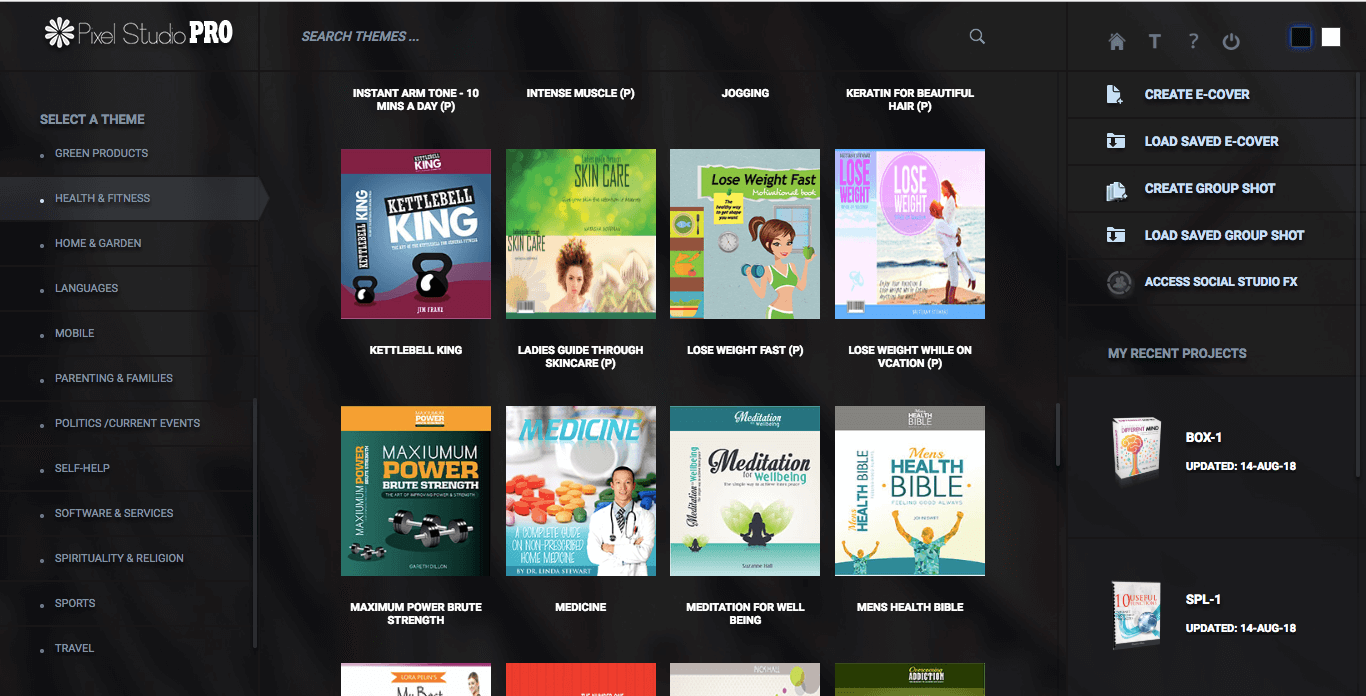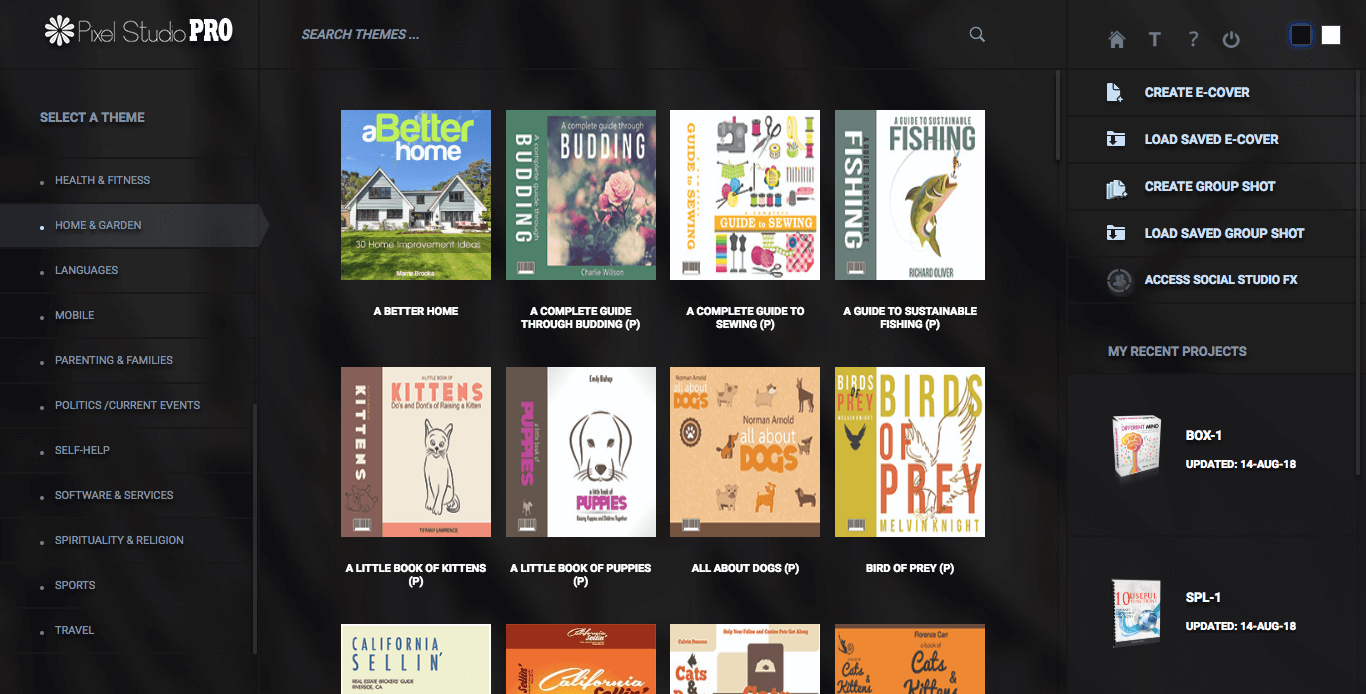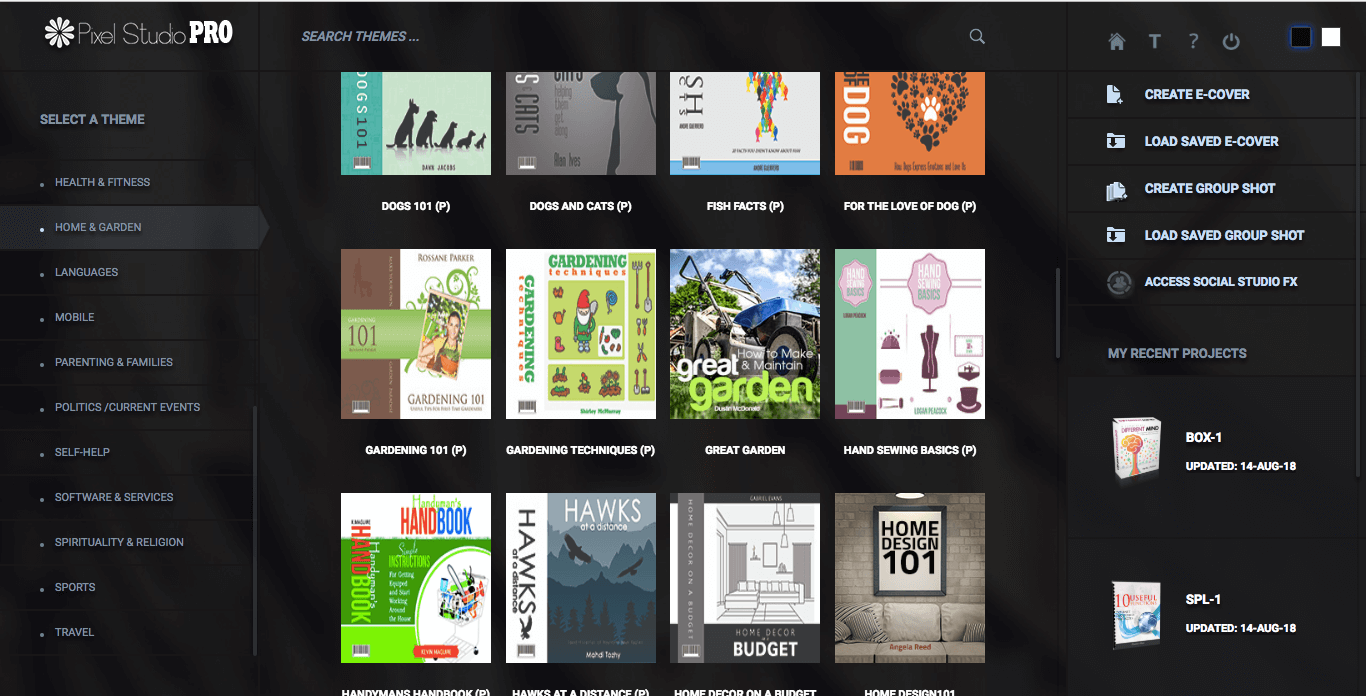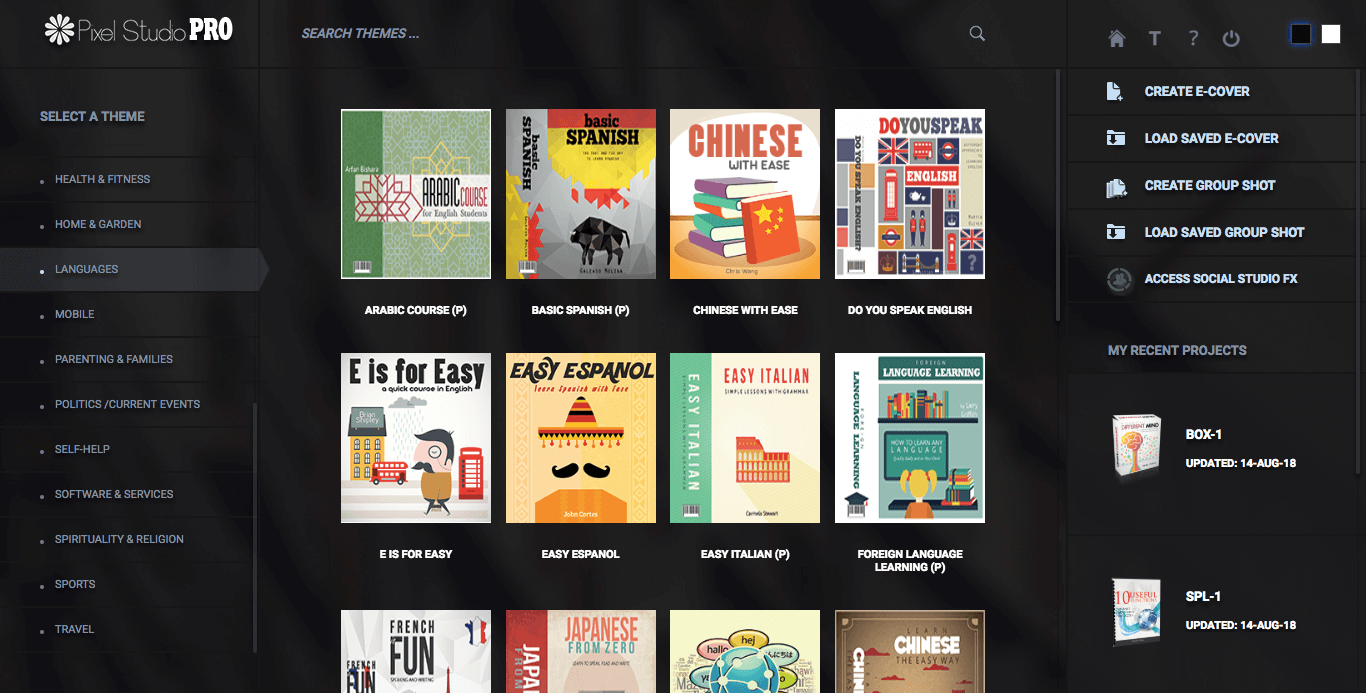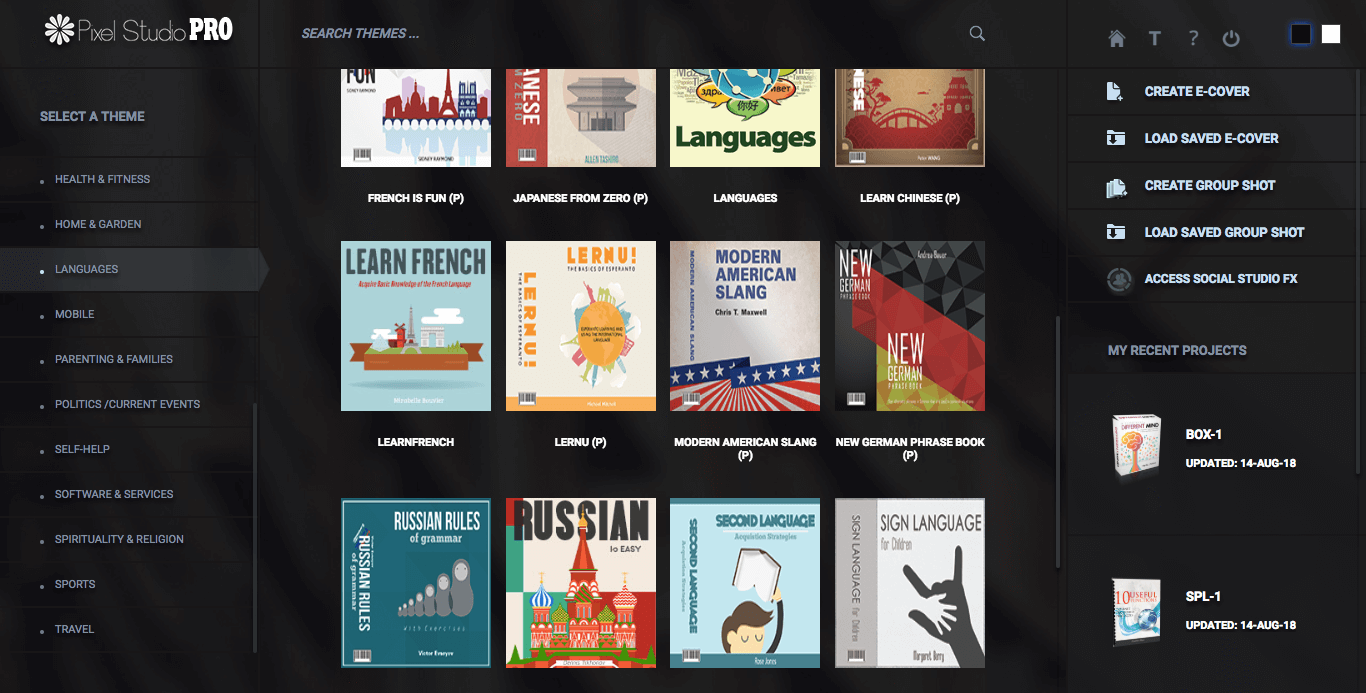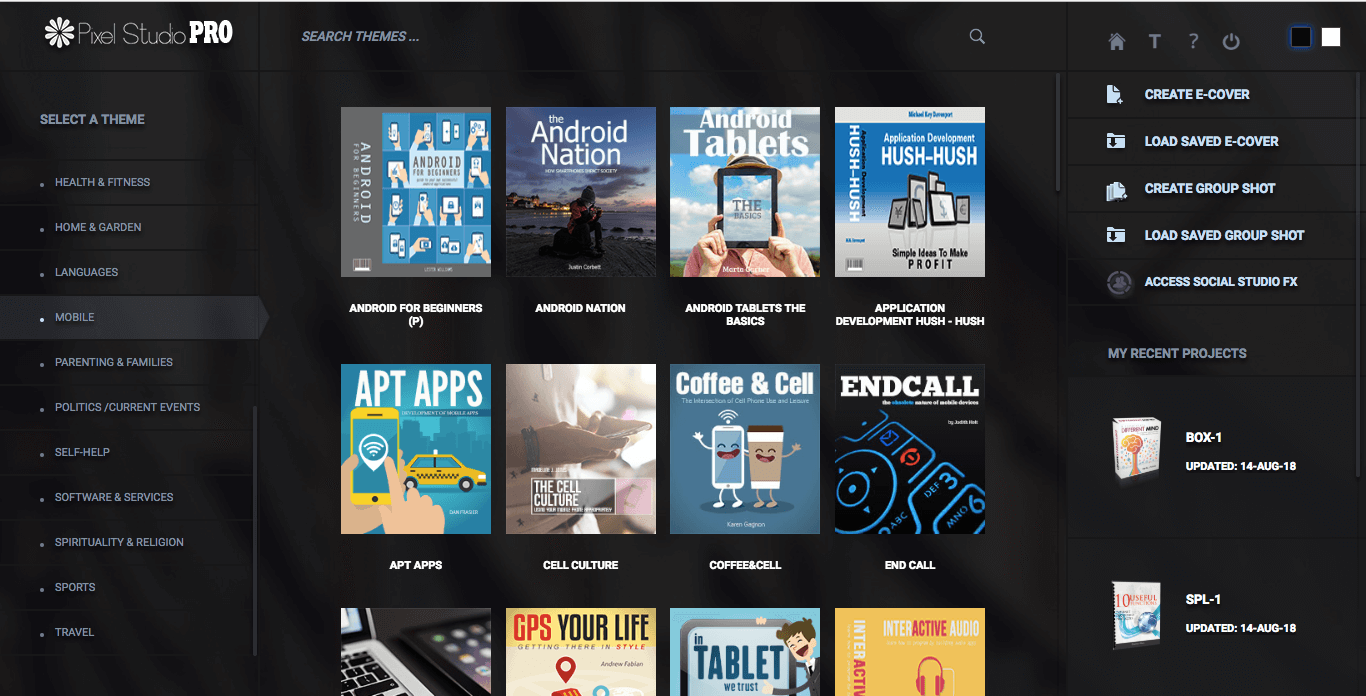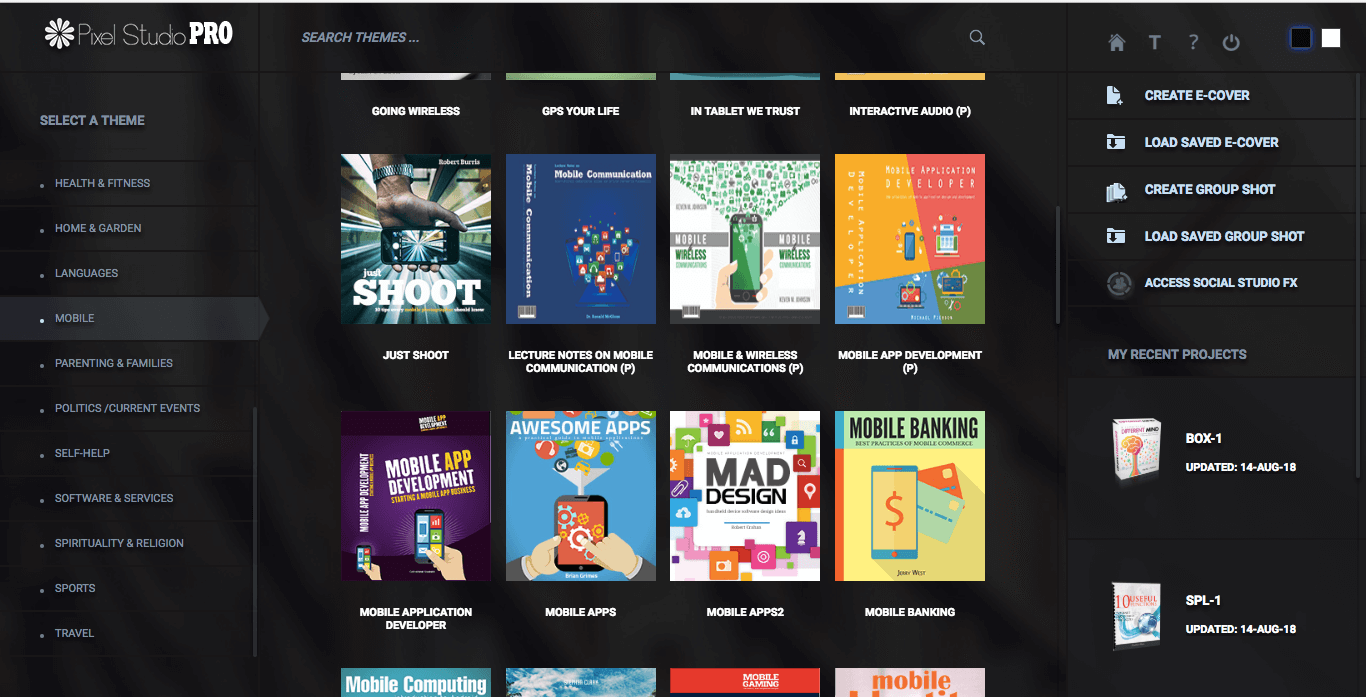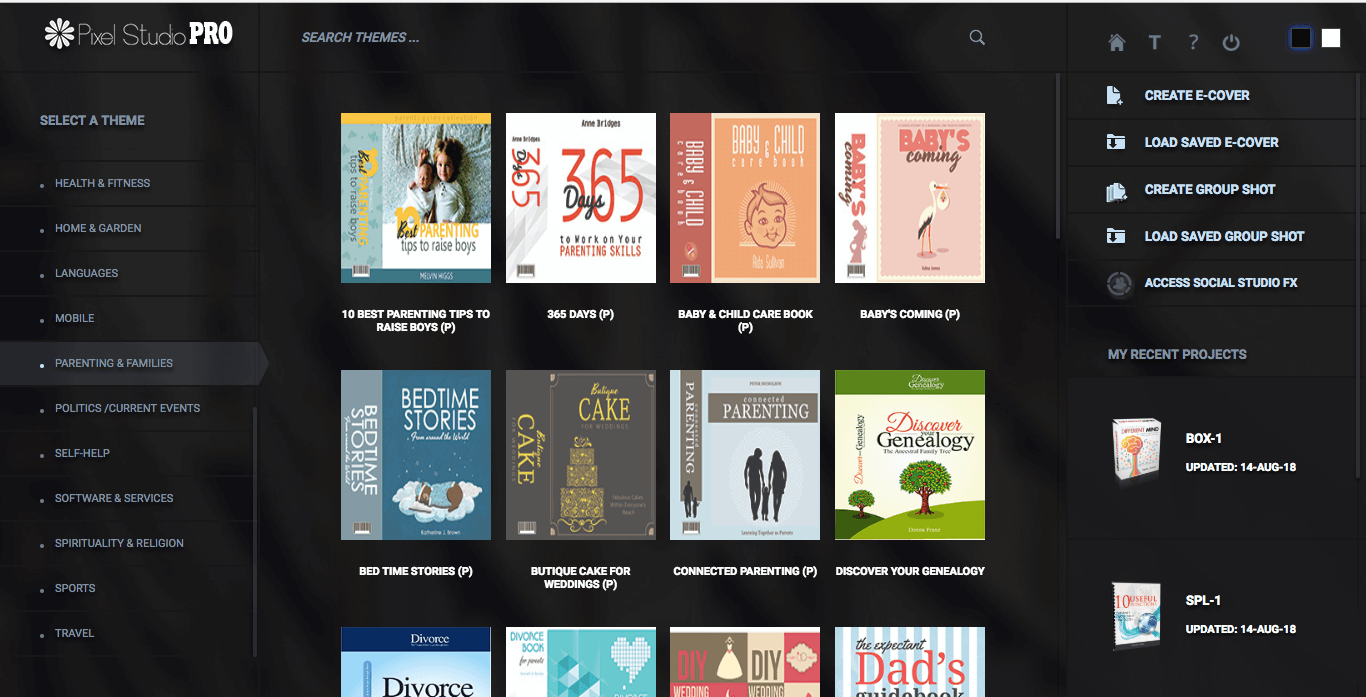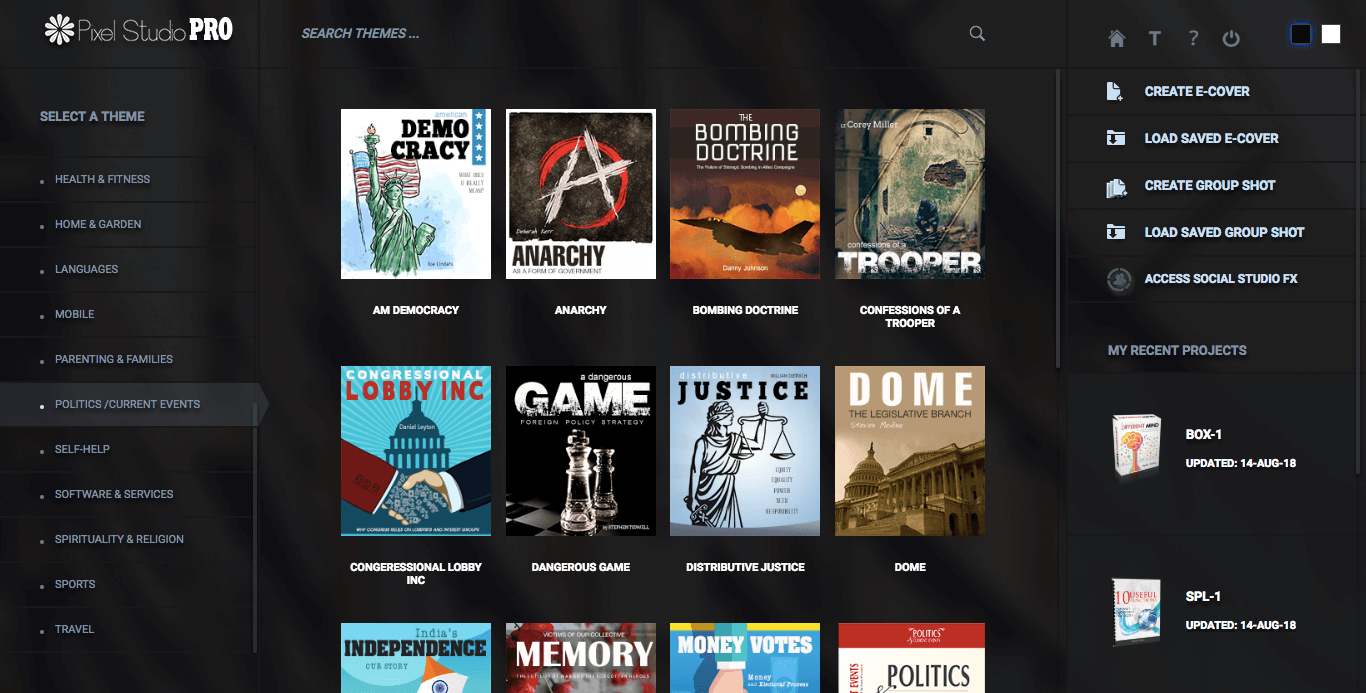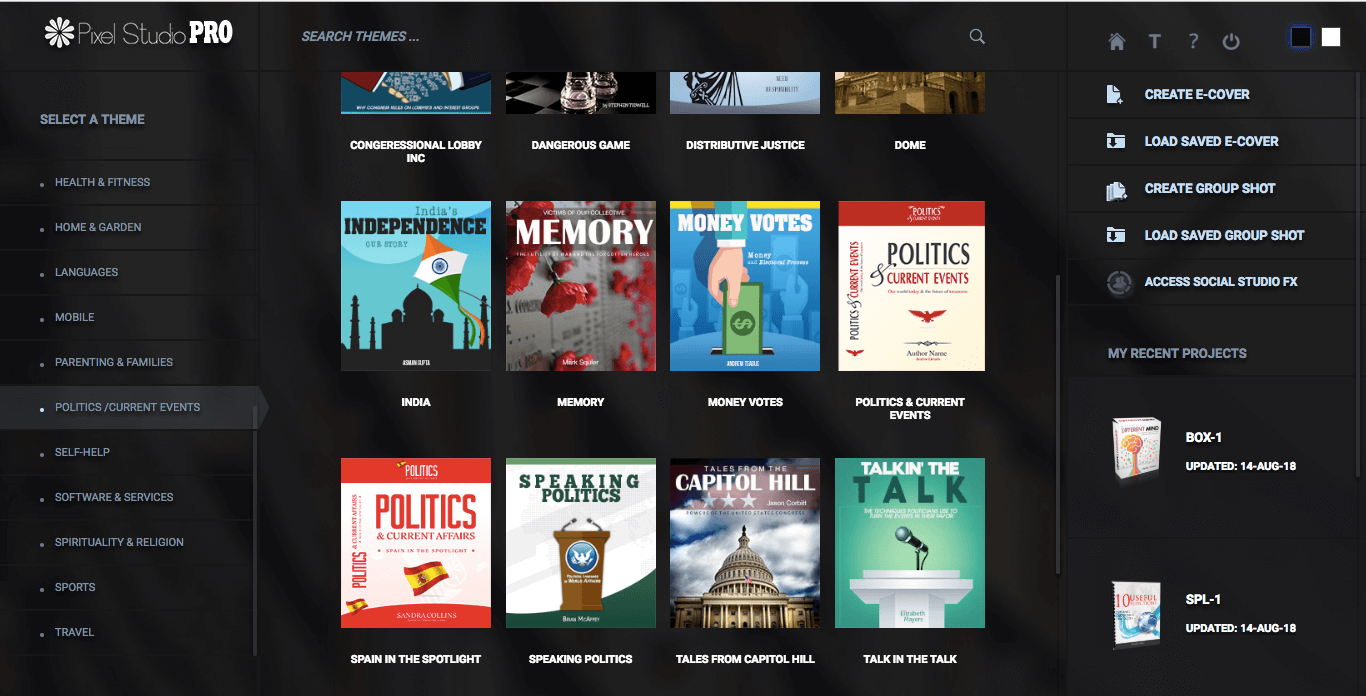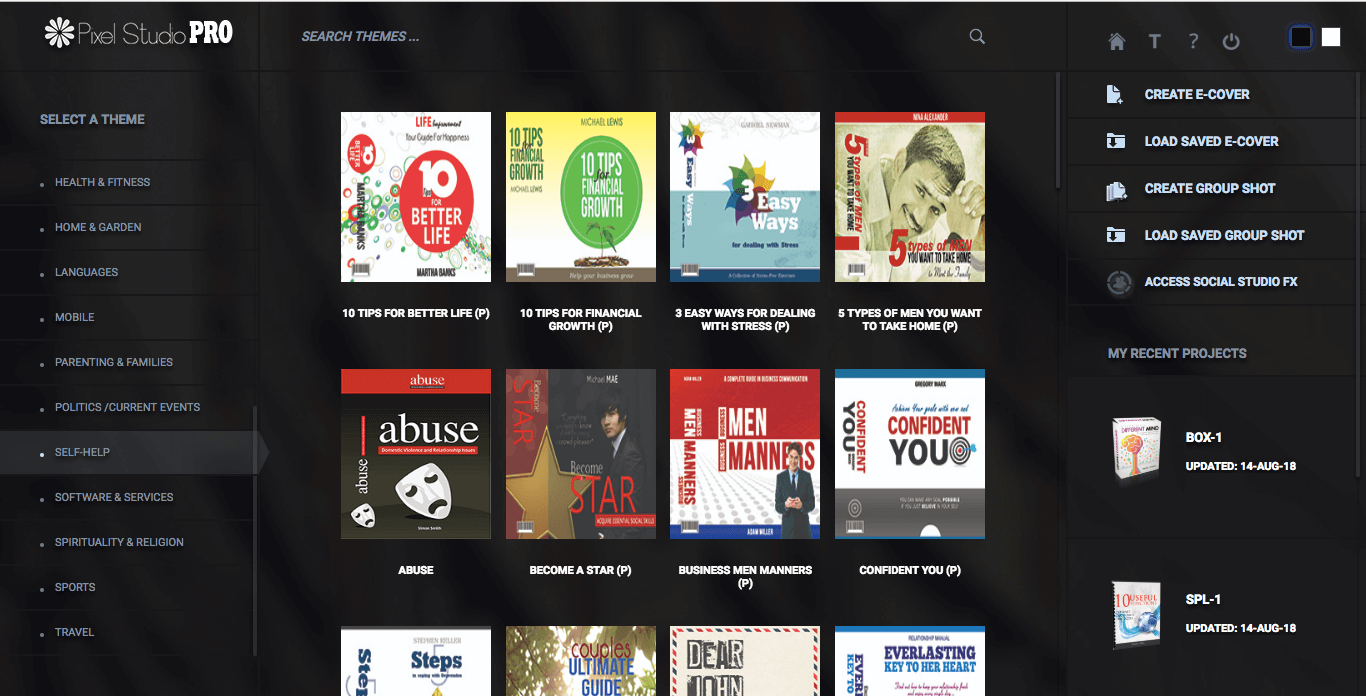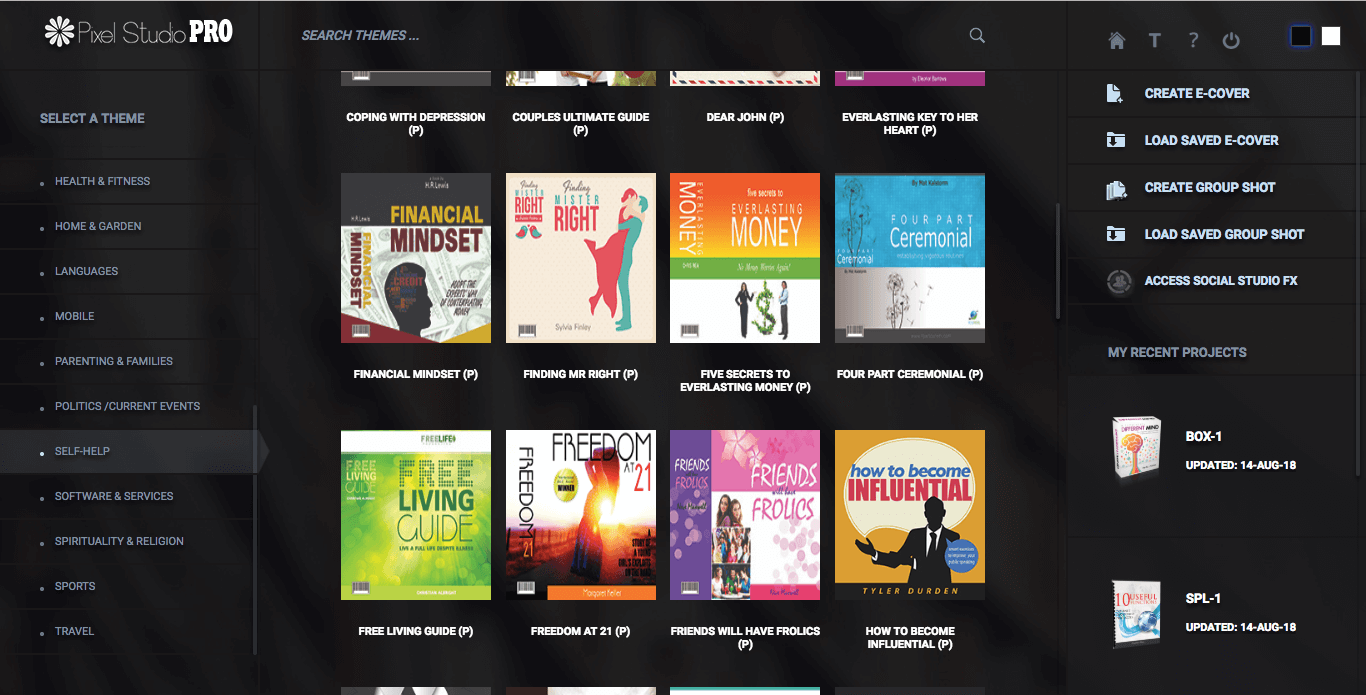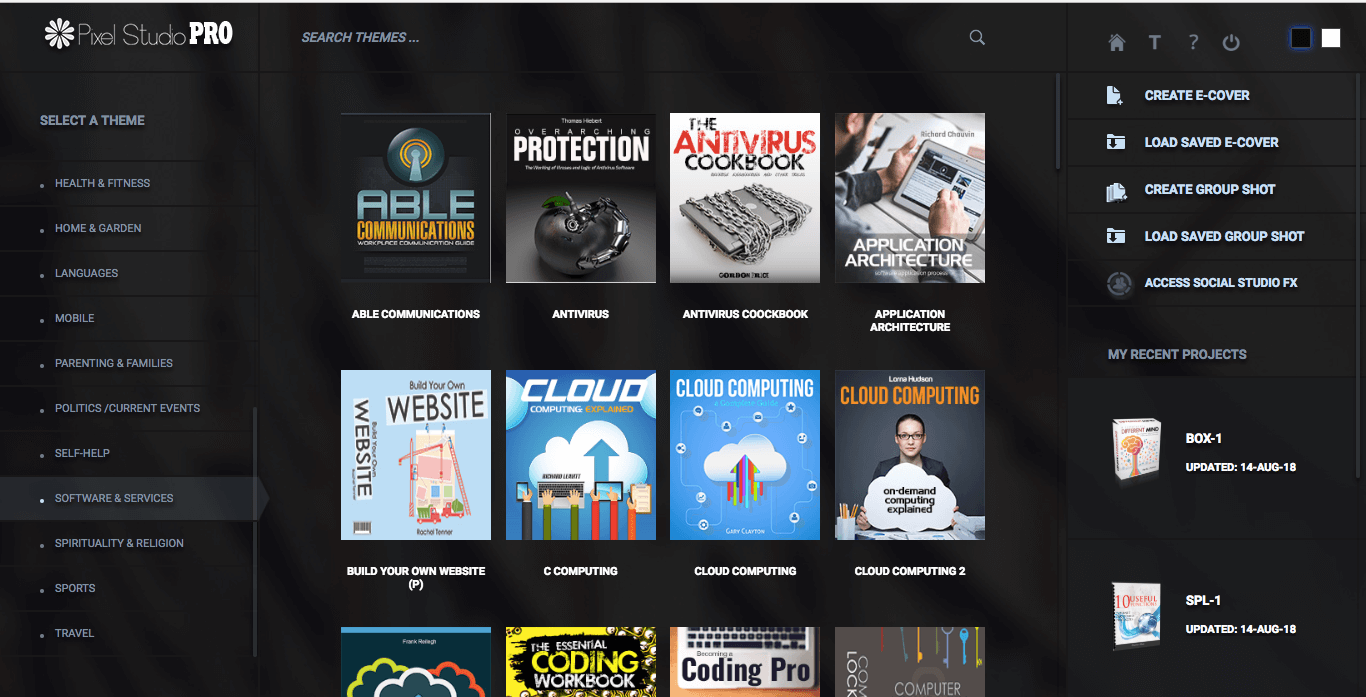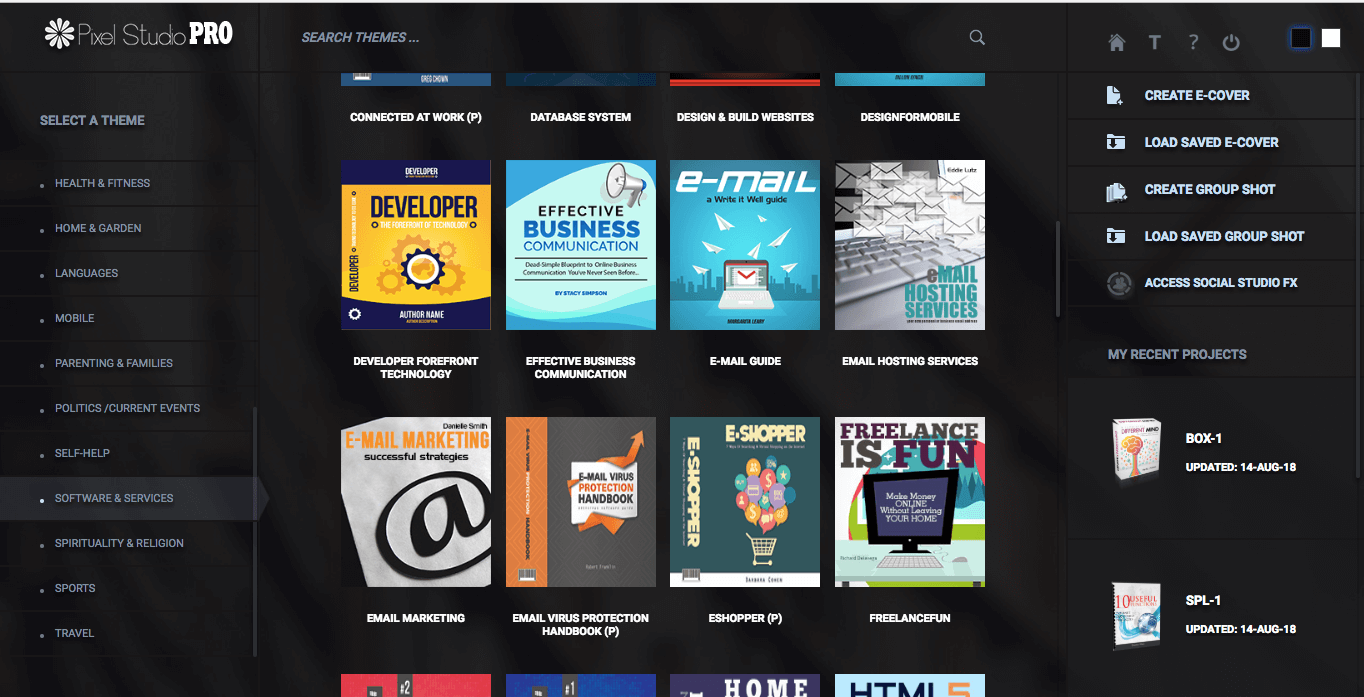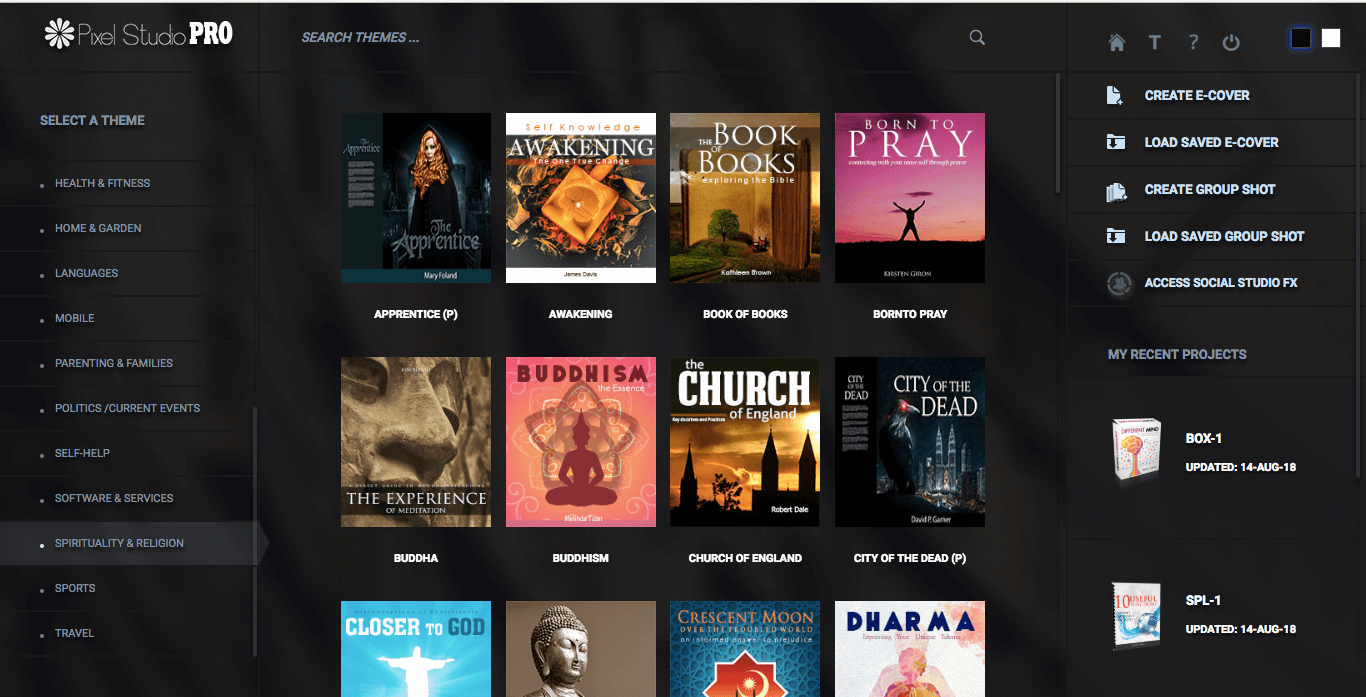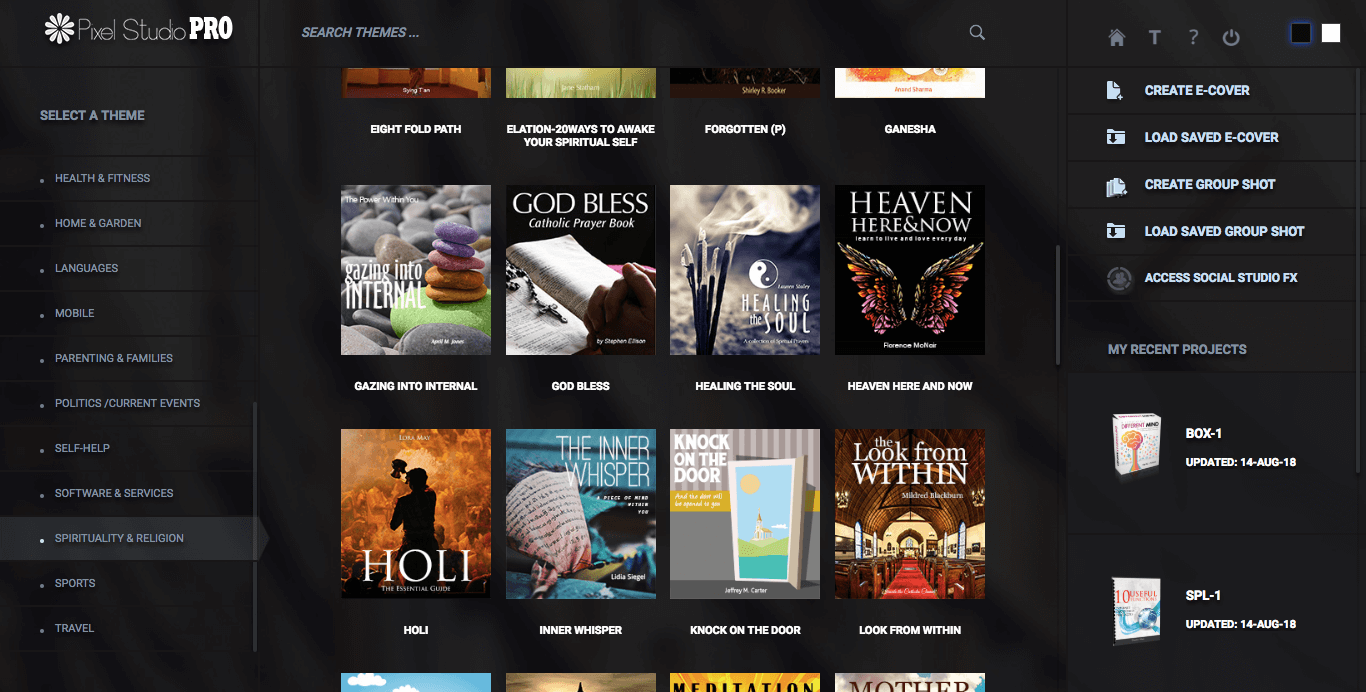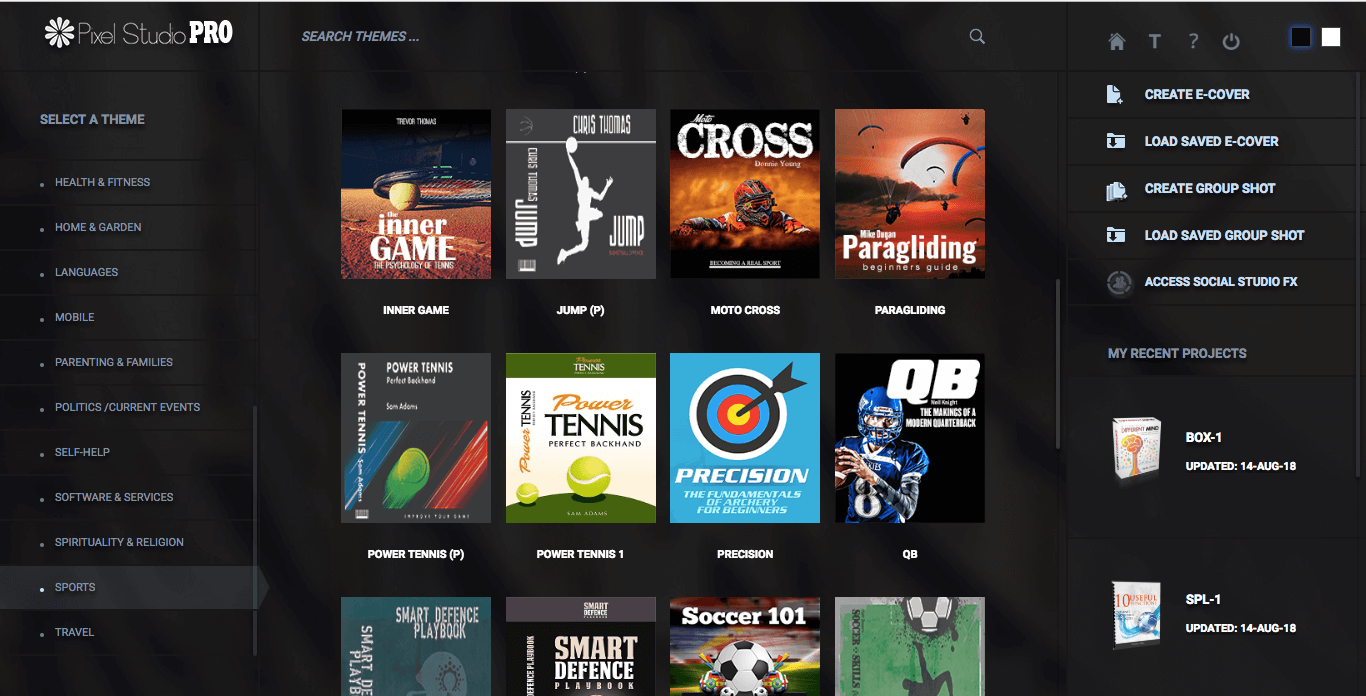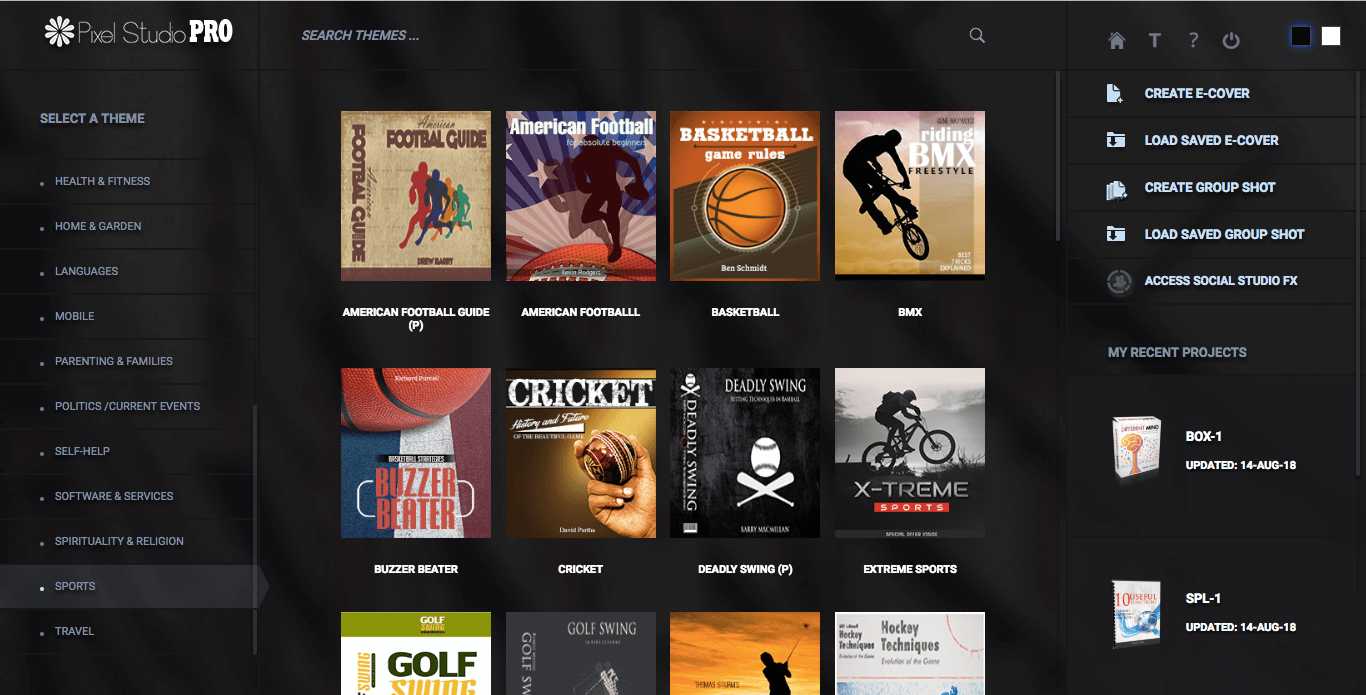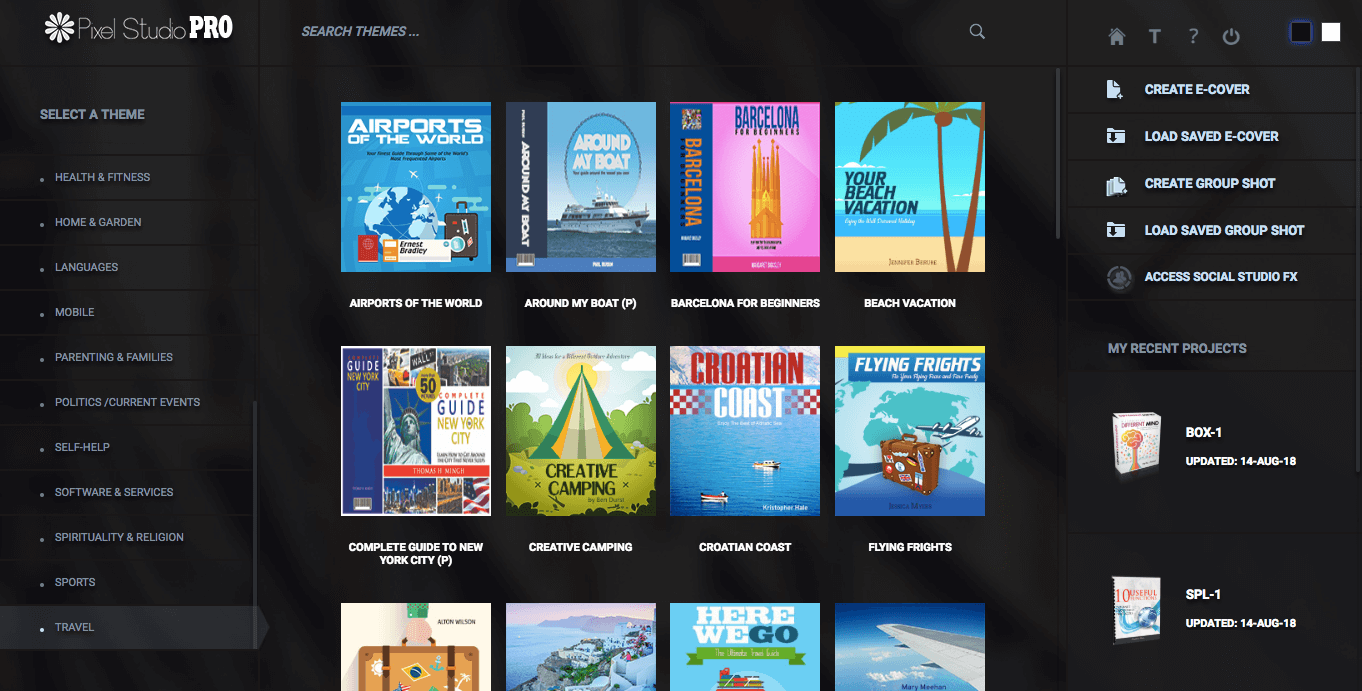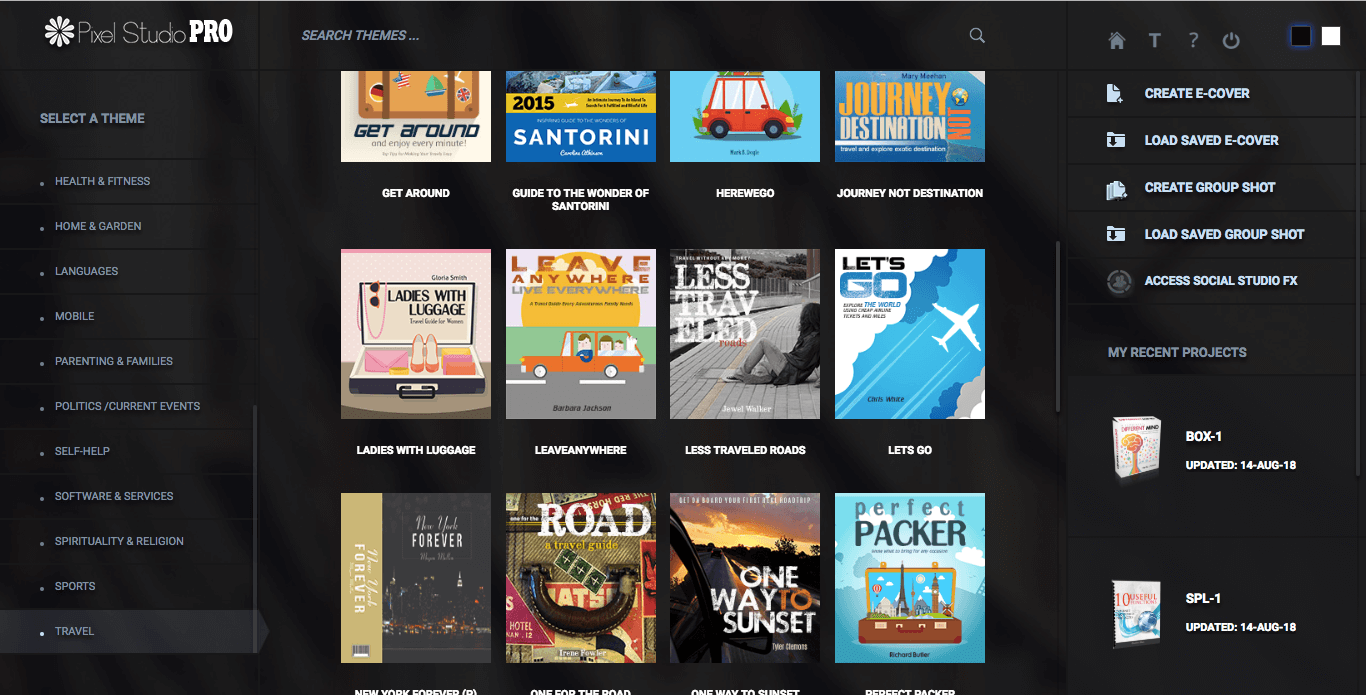 2.Image Editor in Reality
After picking your own templates,then you need to edit your images and eCover. It's a drag and drop editor and of course,you are free to be creative. For each templates,you have multiple themes for an eCover.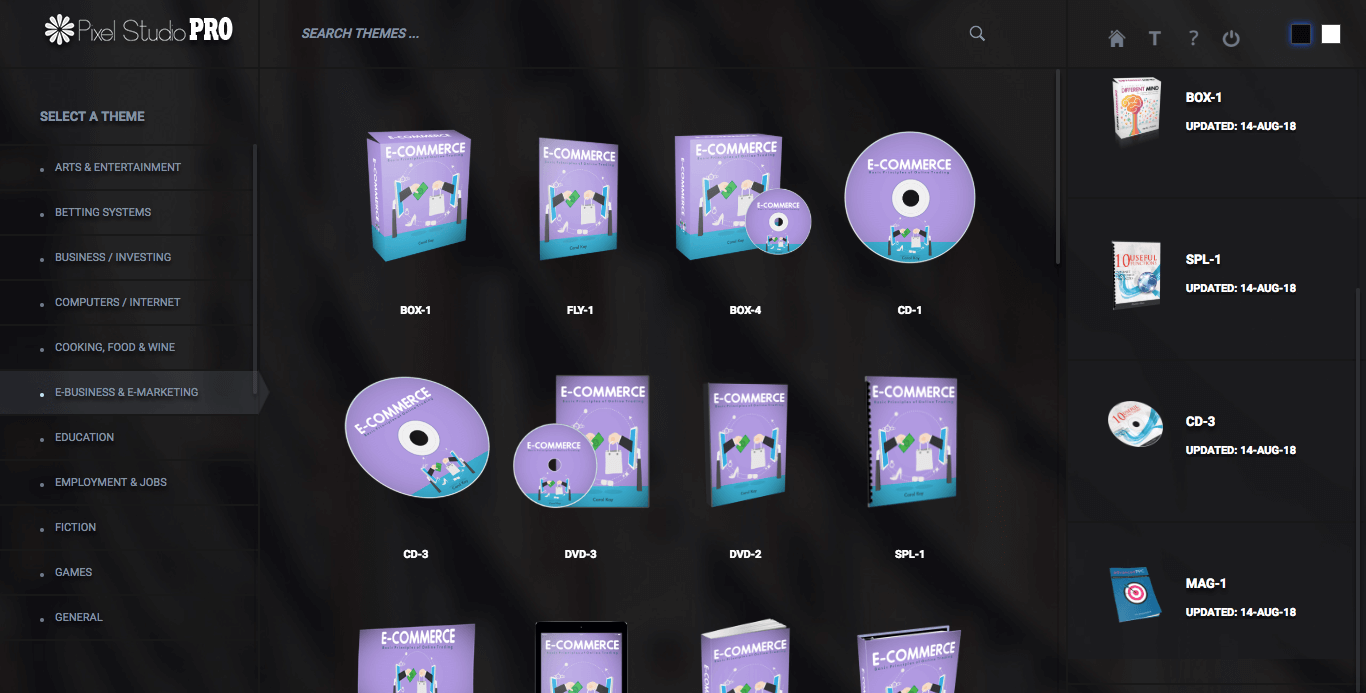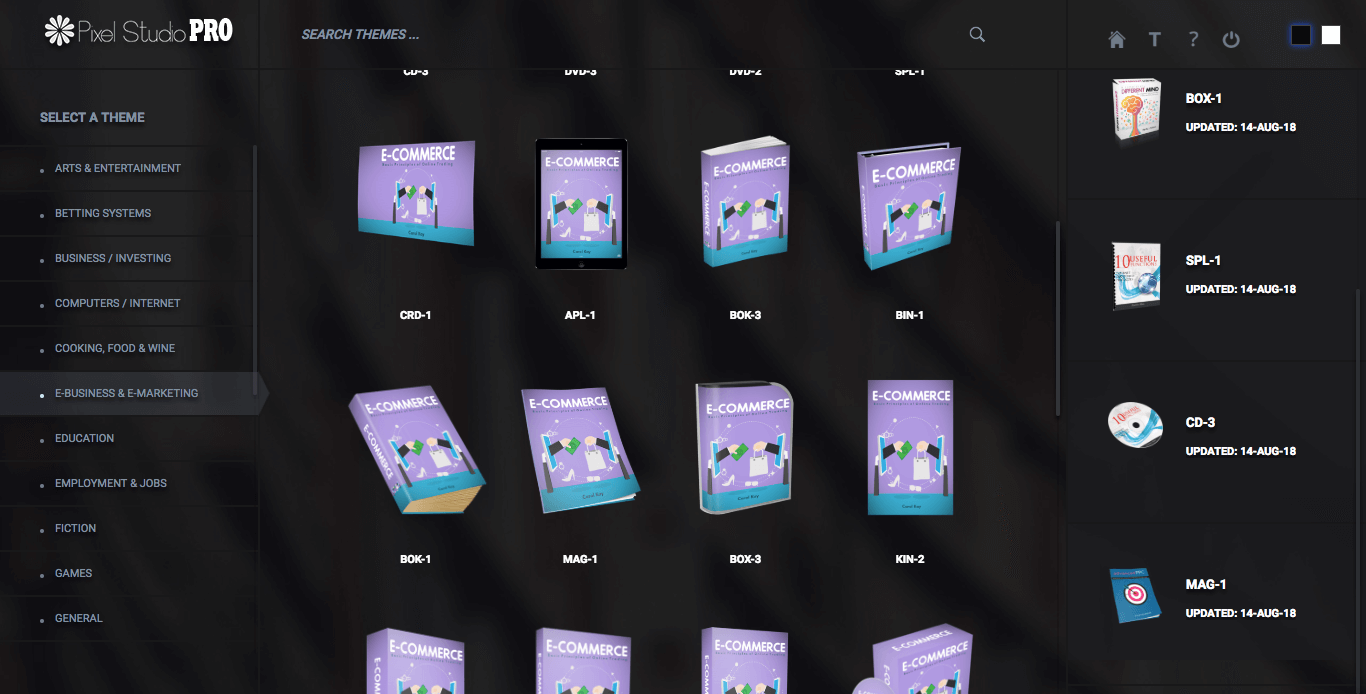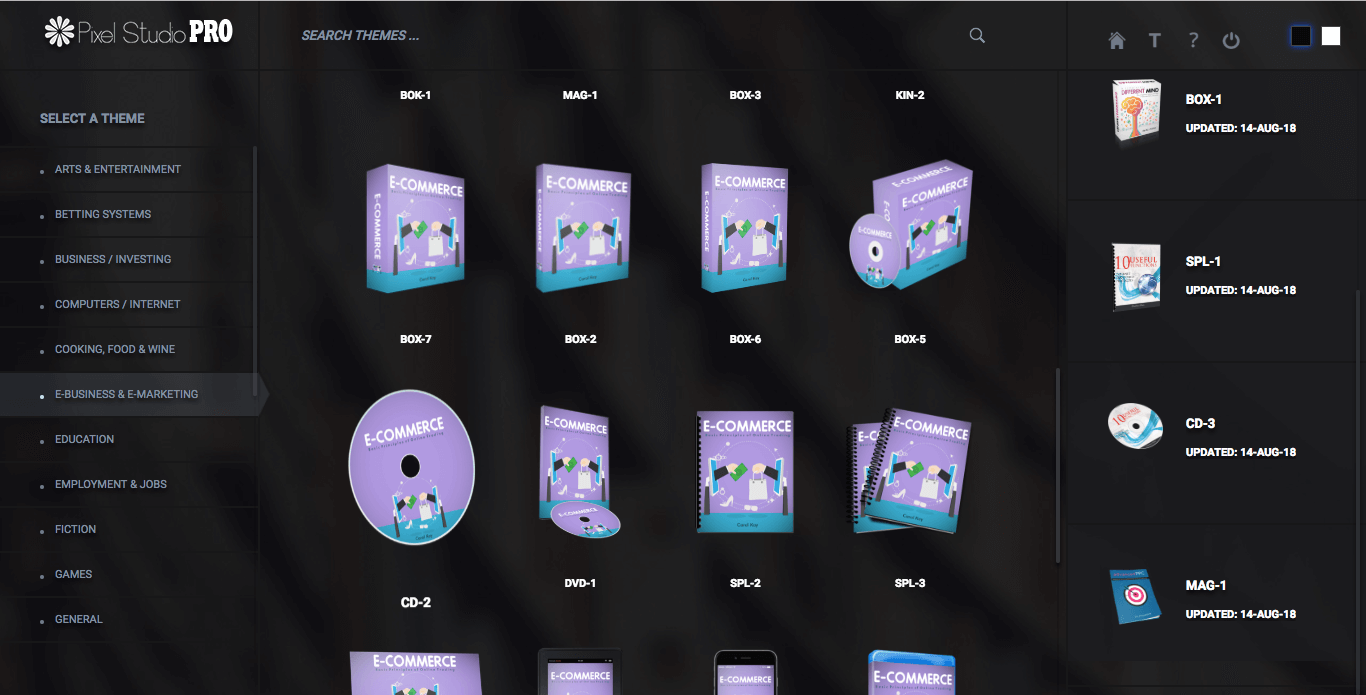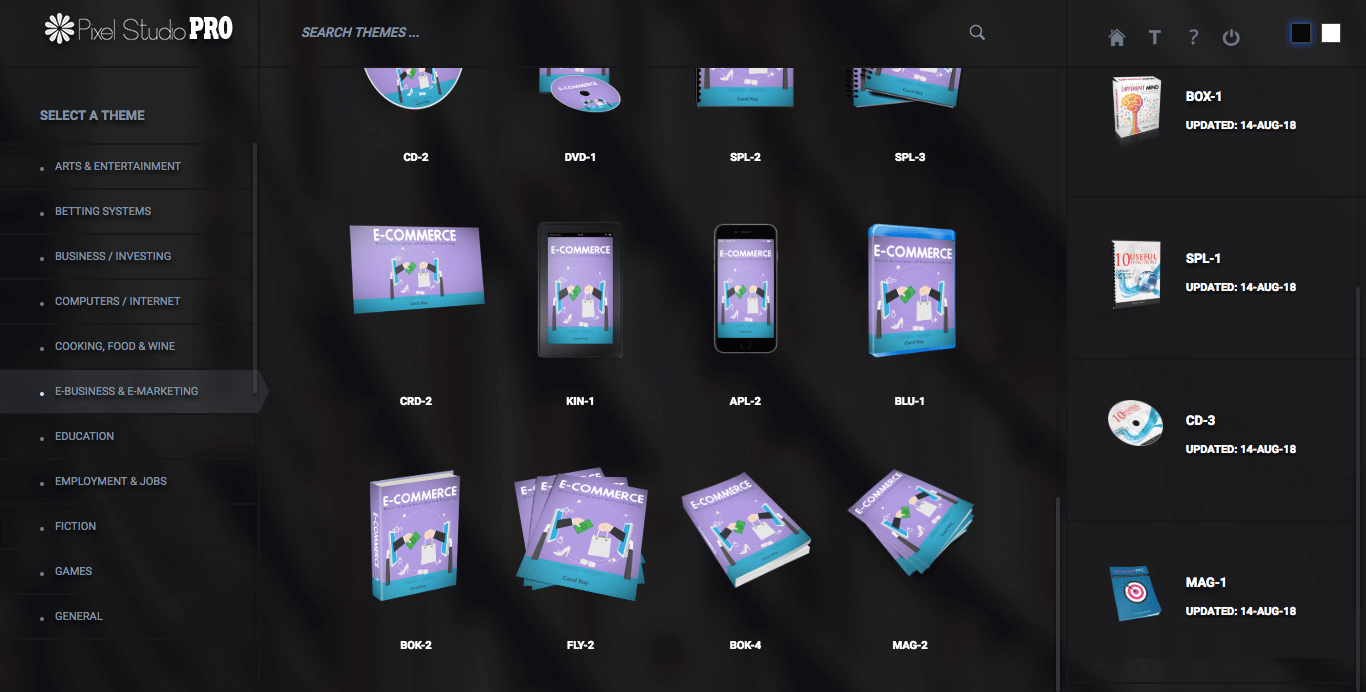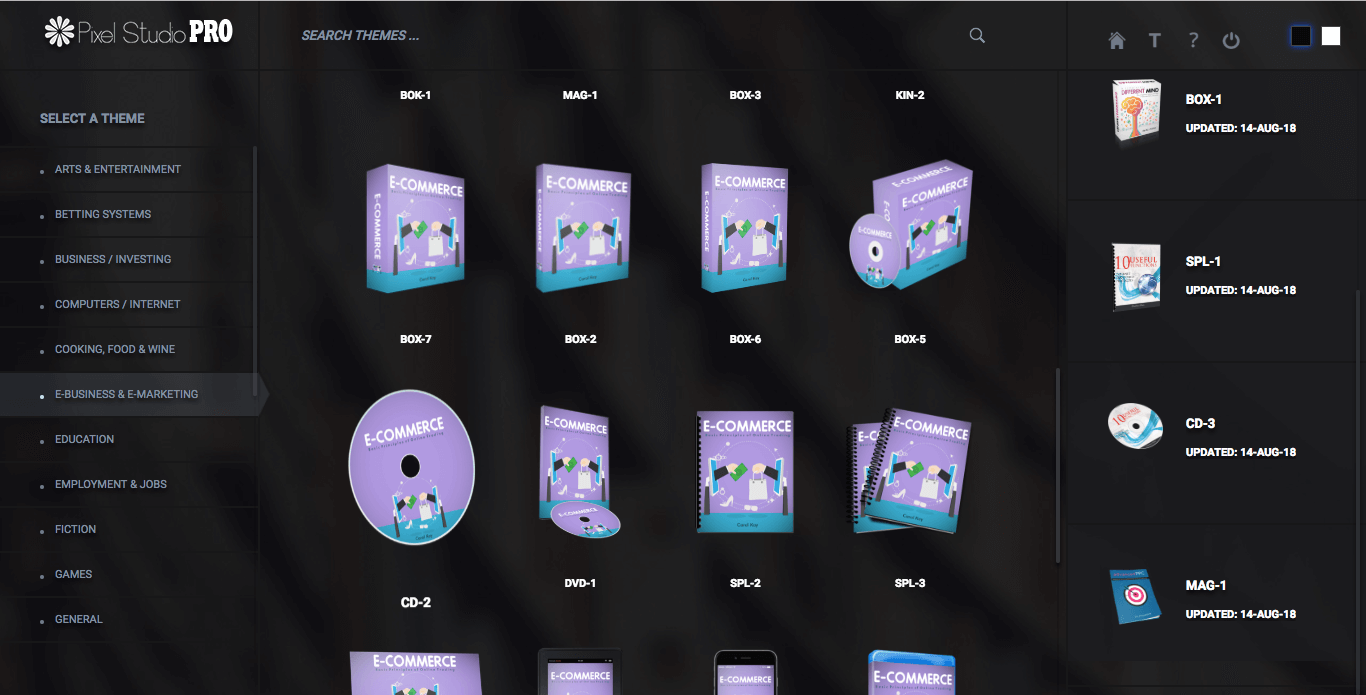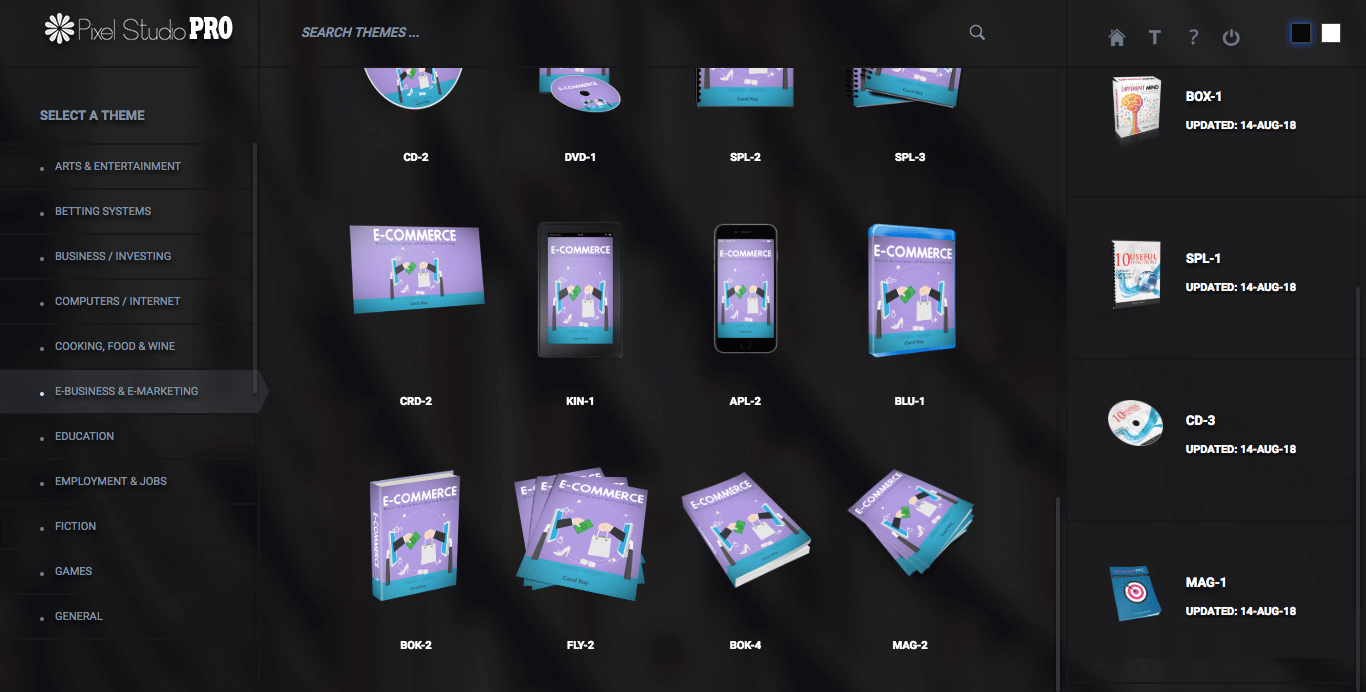 For example,i will pick Ipad.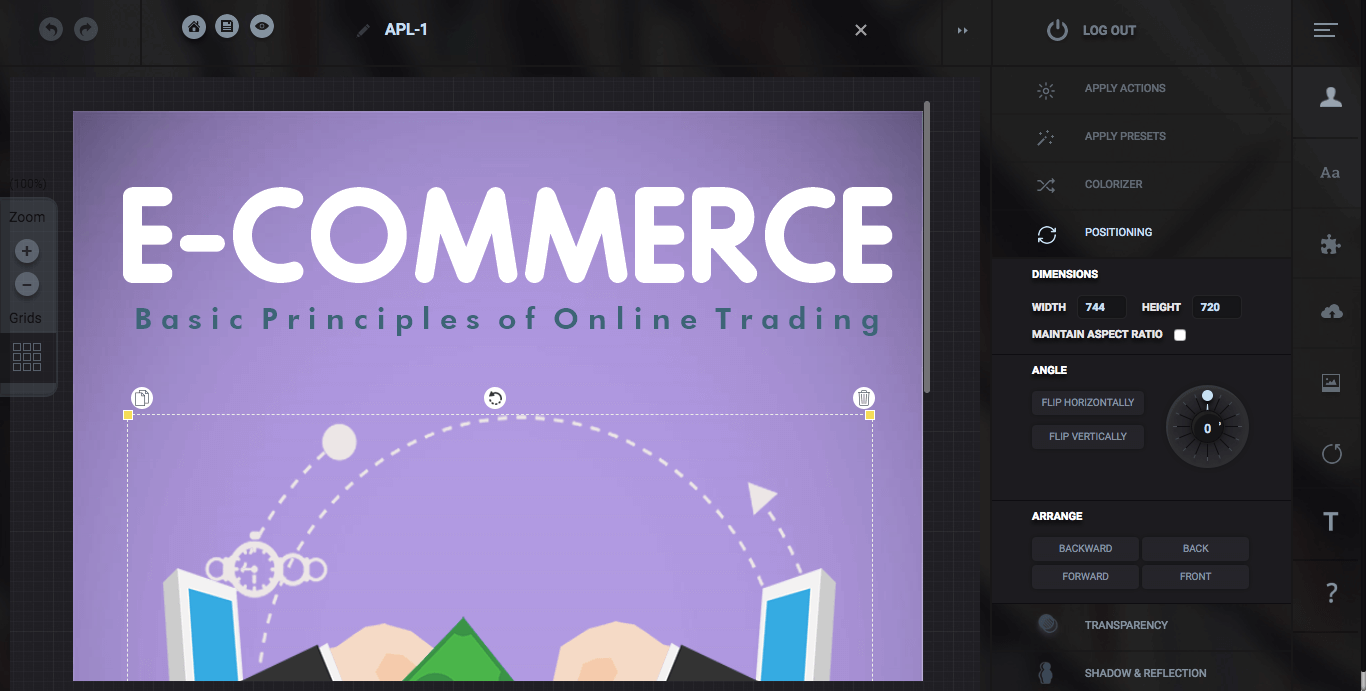 So,here's where you edit eCover.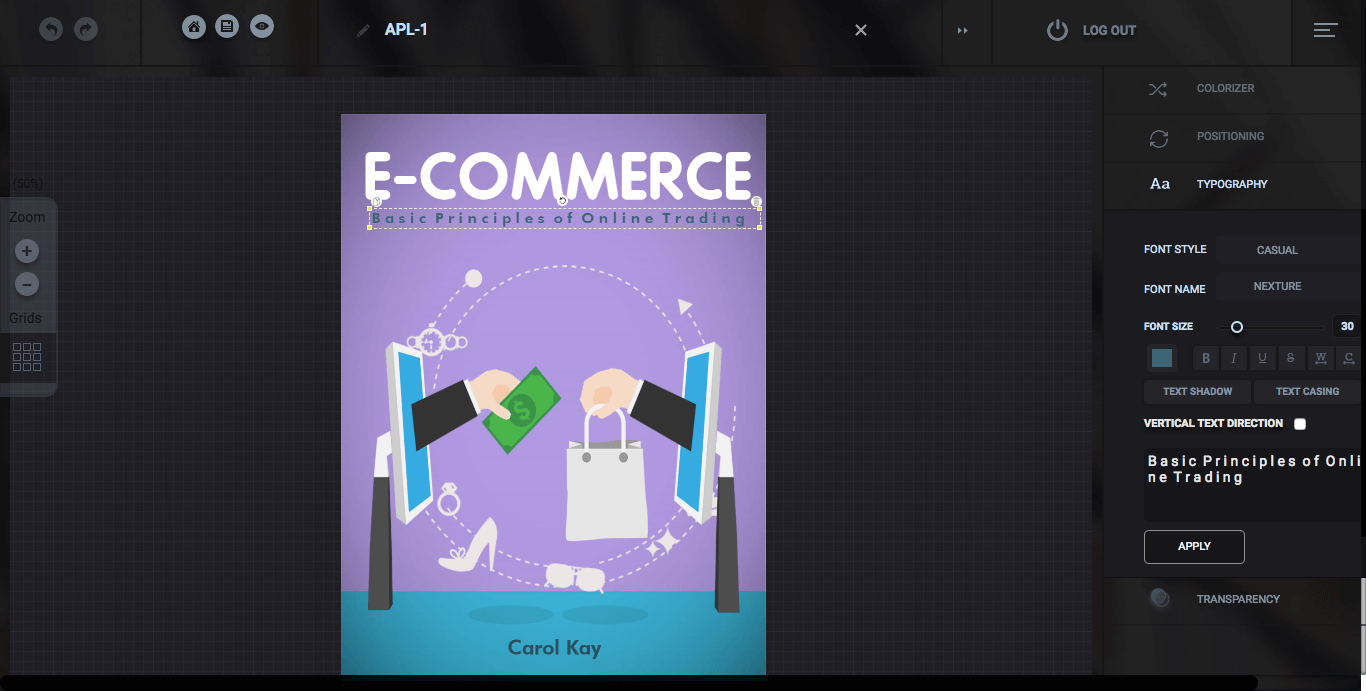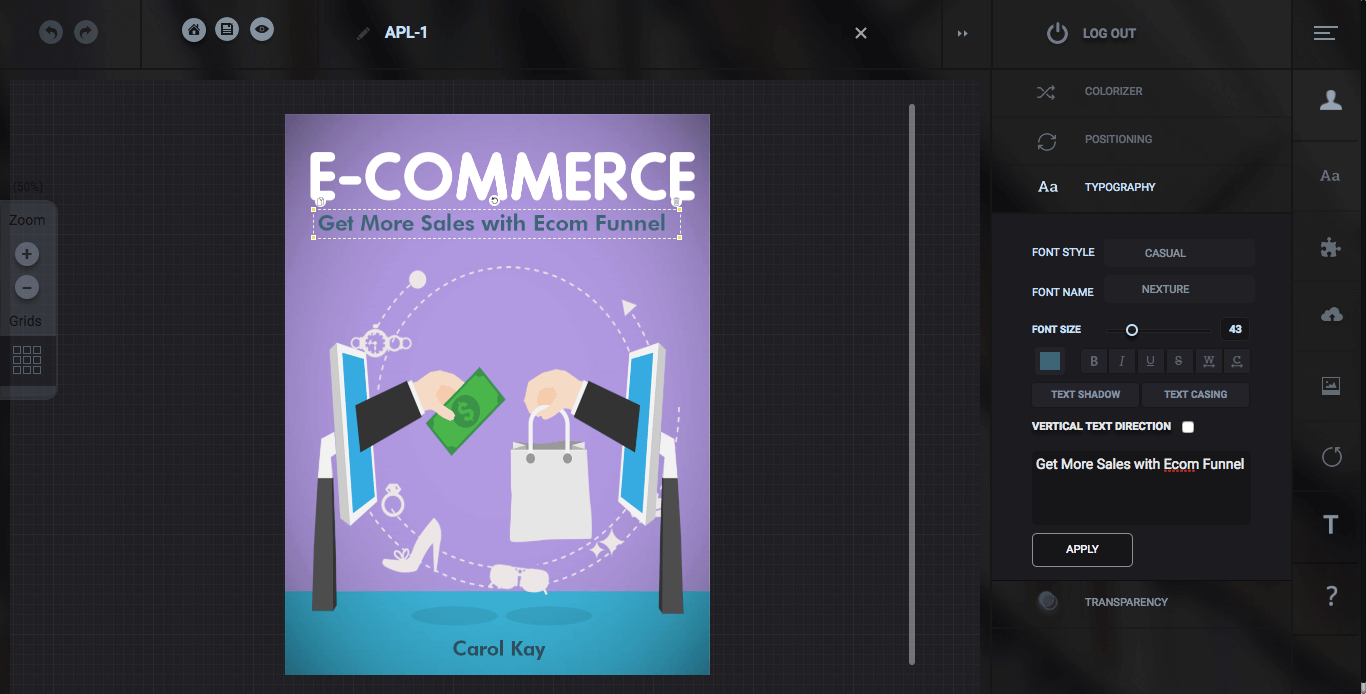 You can customize text and even add Stocks Image outside or Icon. Pixel Studio Fx 3 has over 8000 stock templates and it also integrates Pixabay,ShutterStock,etc.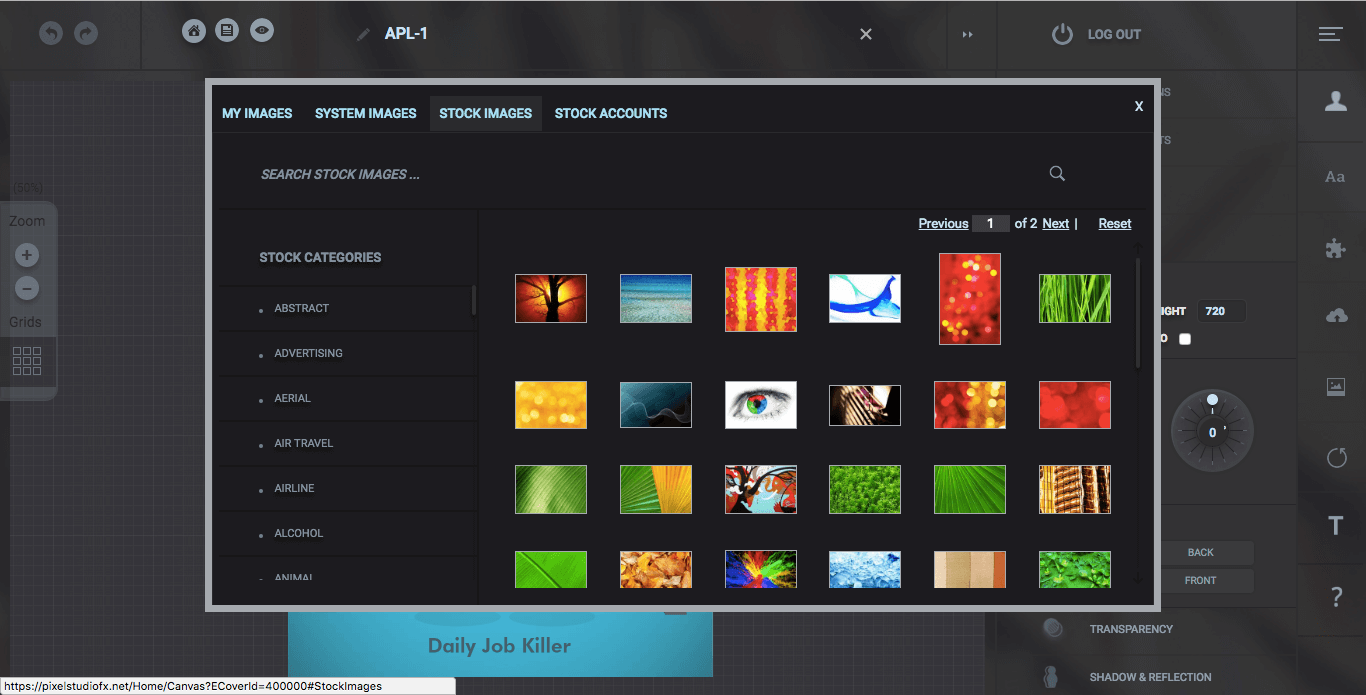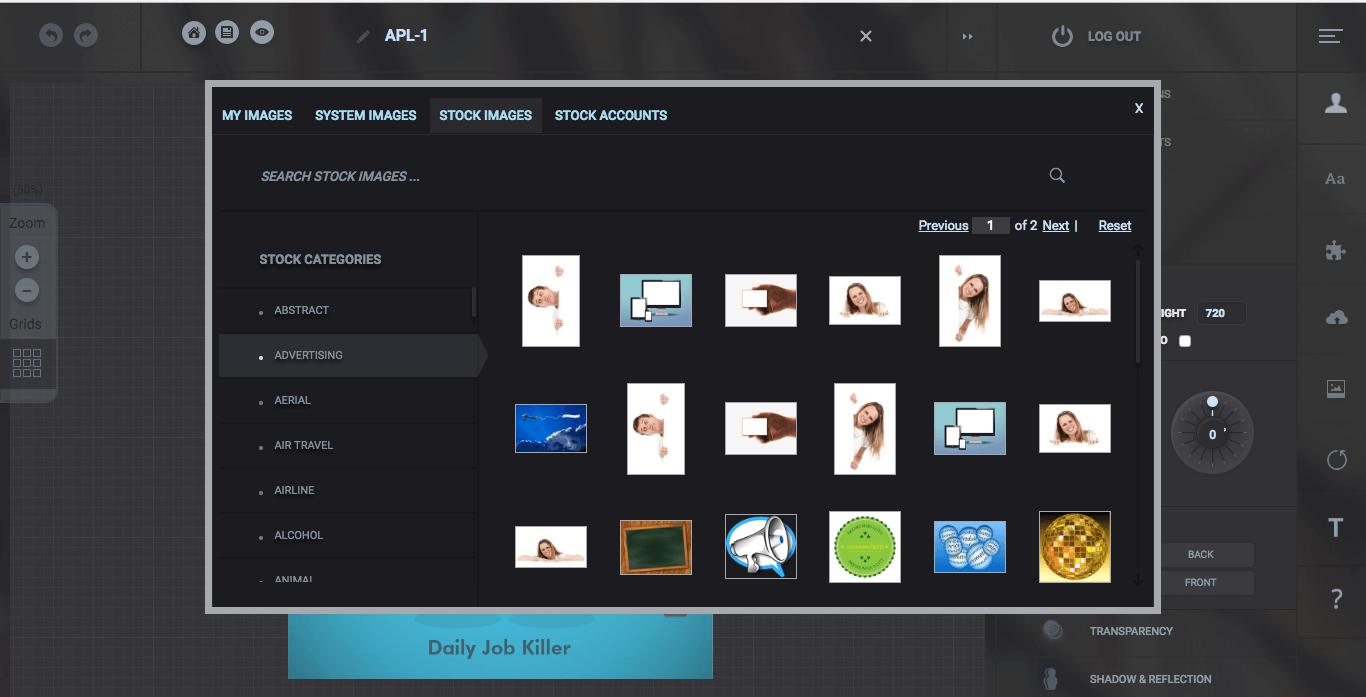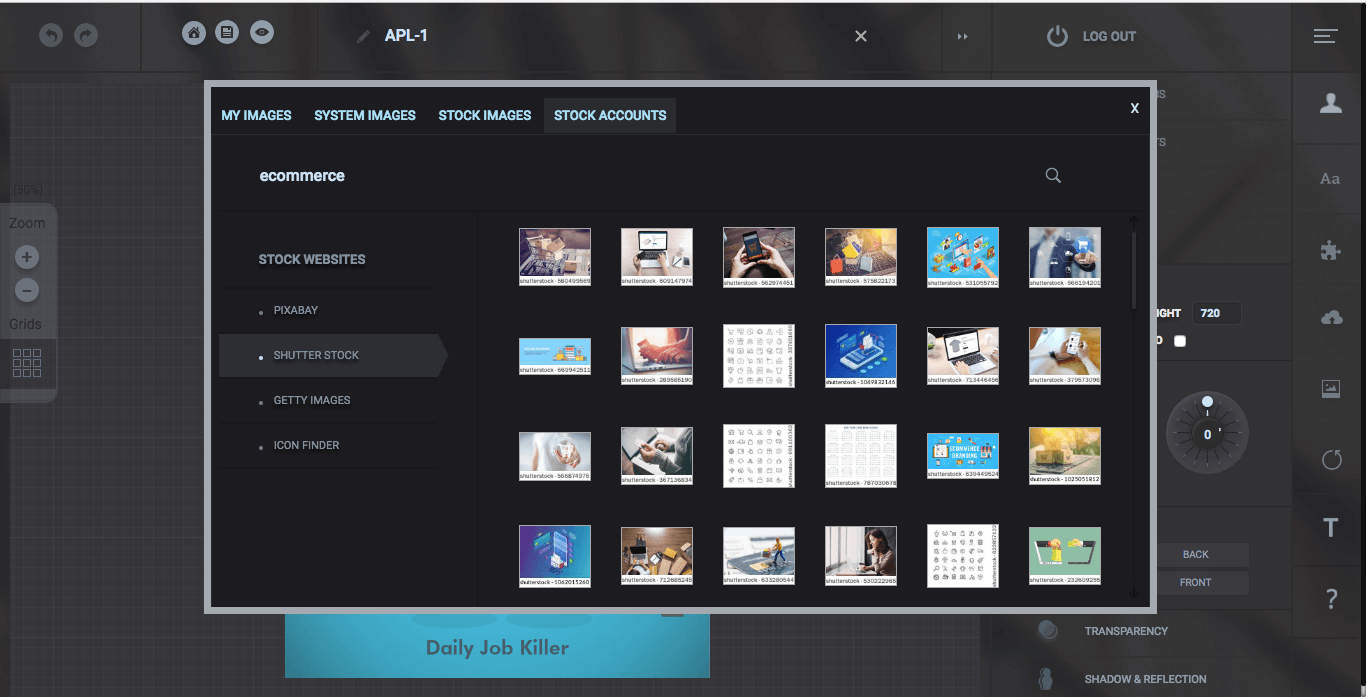 So,in fact,you can create multiple high converting and unique eCover simultaneously.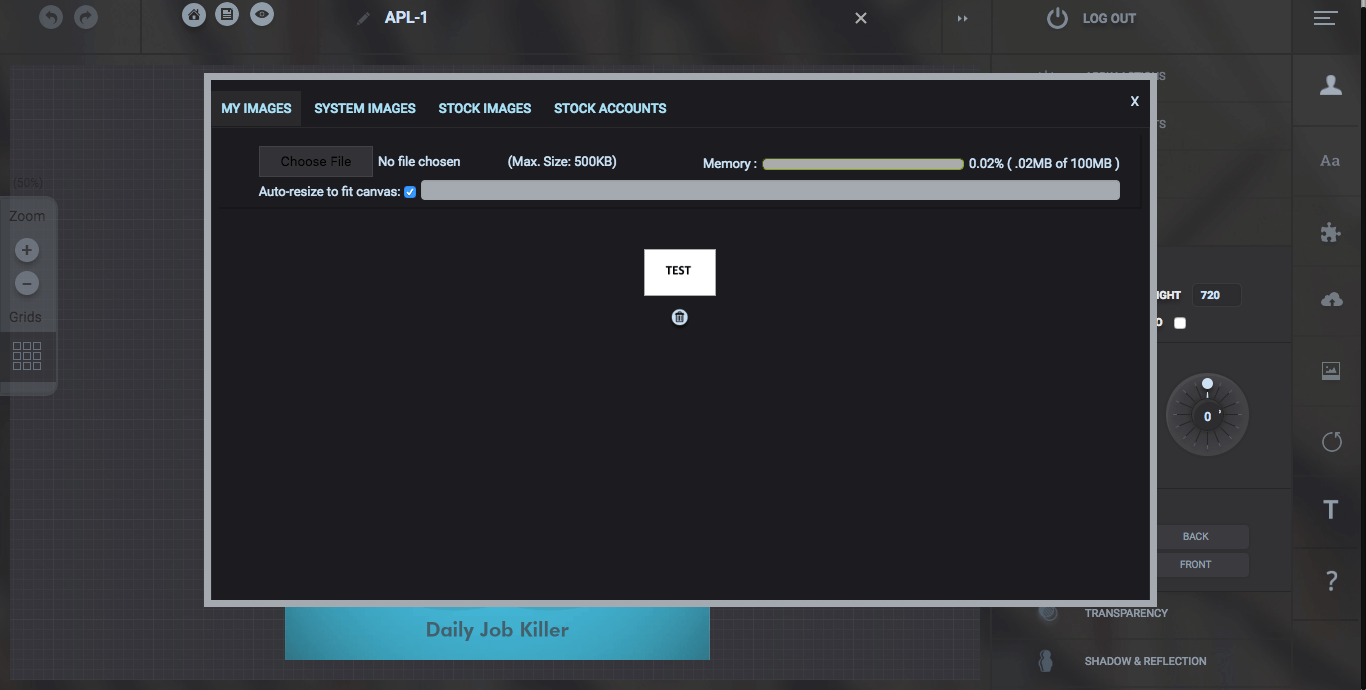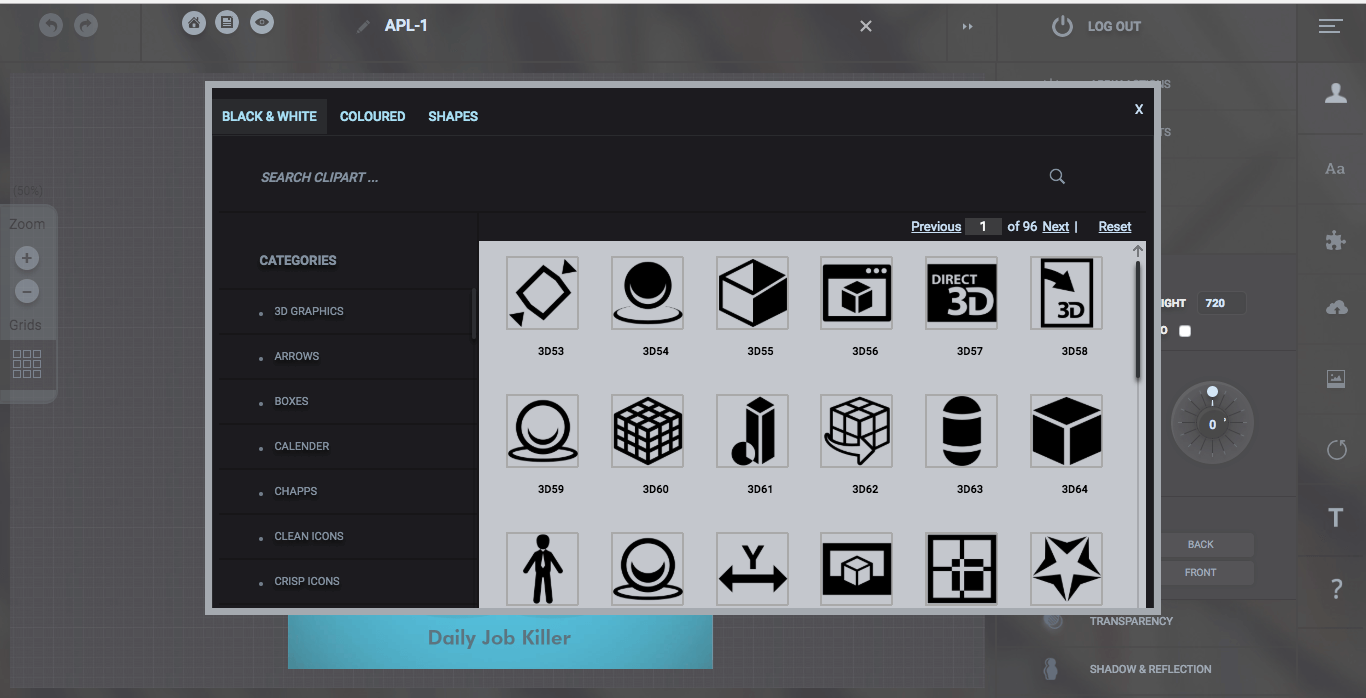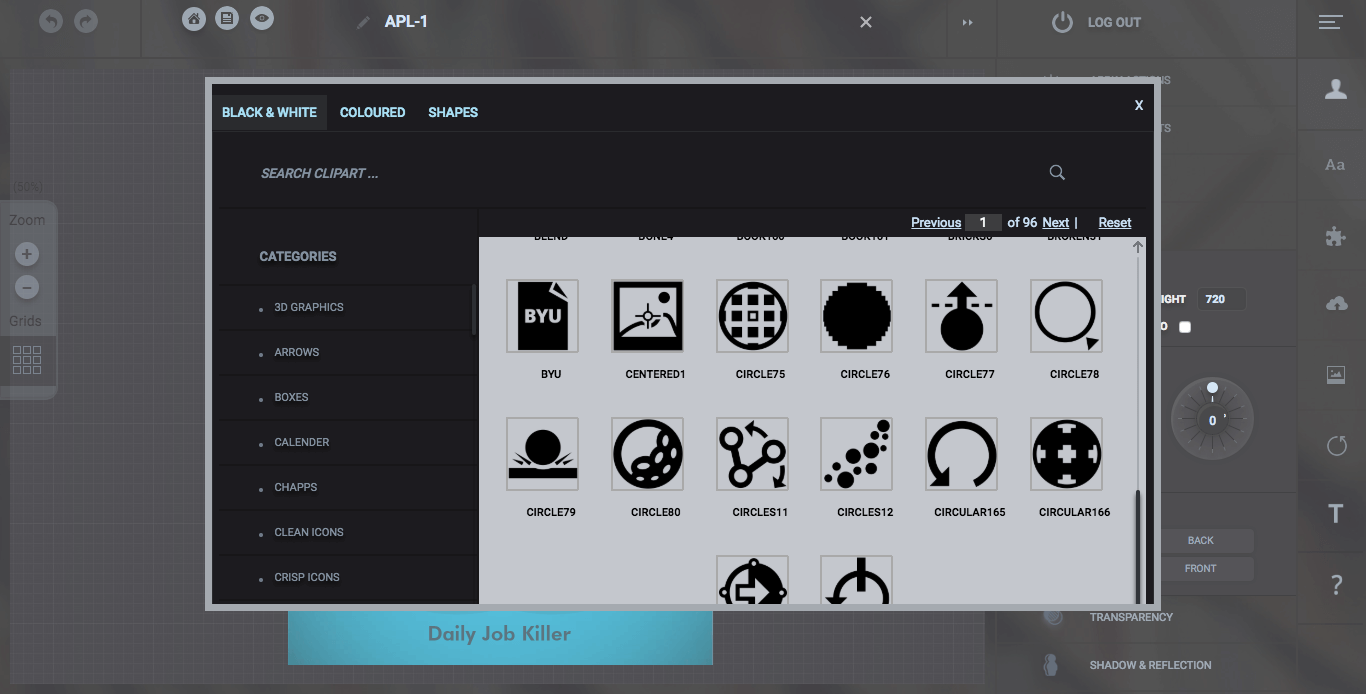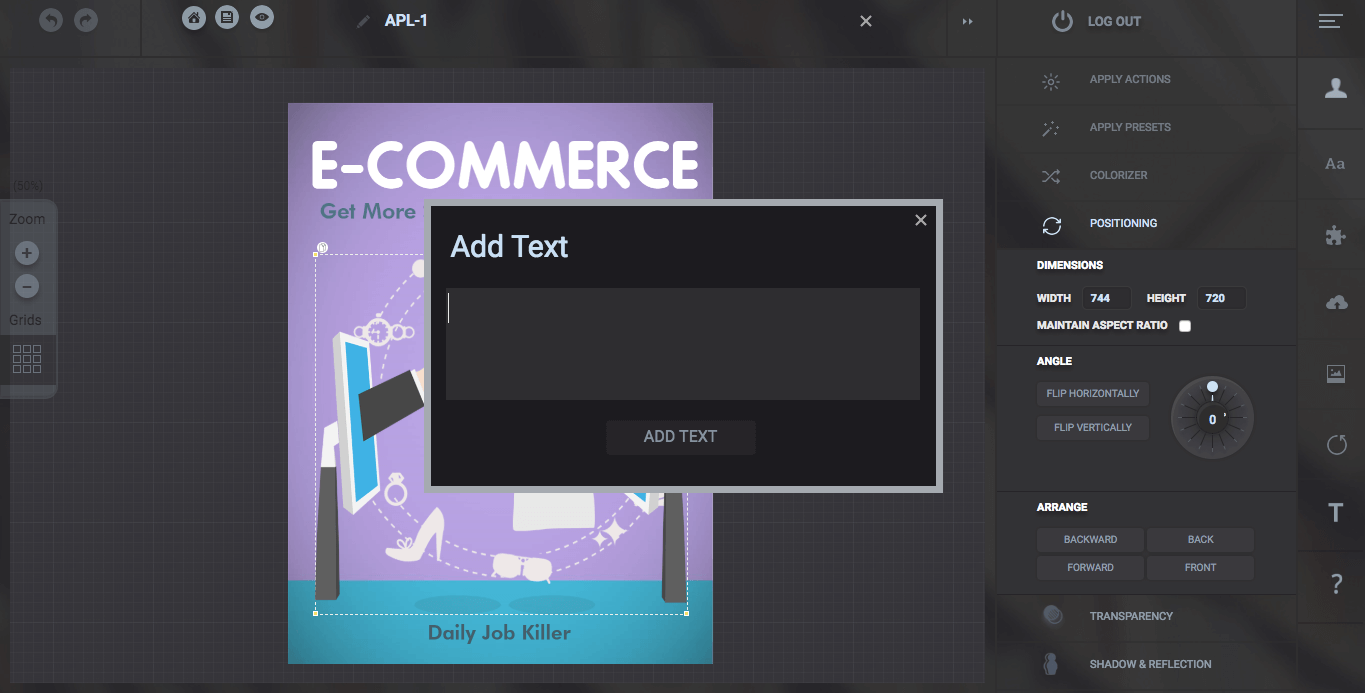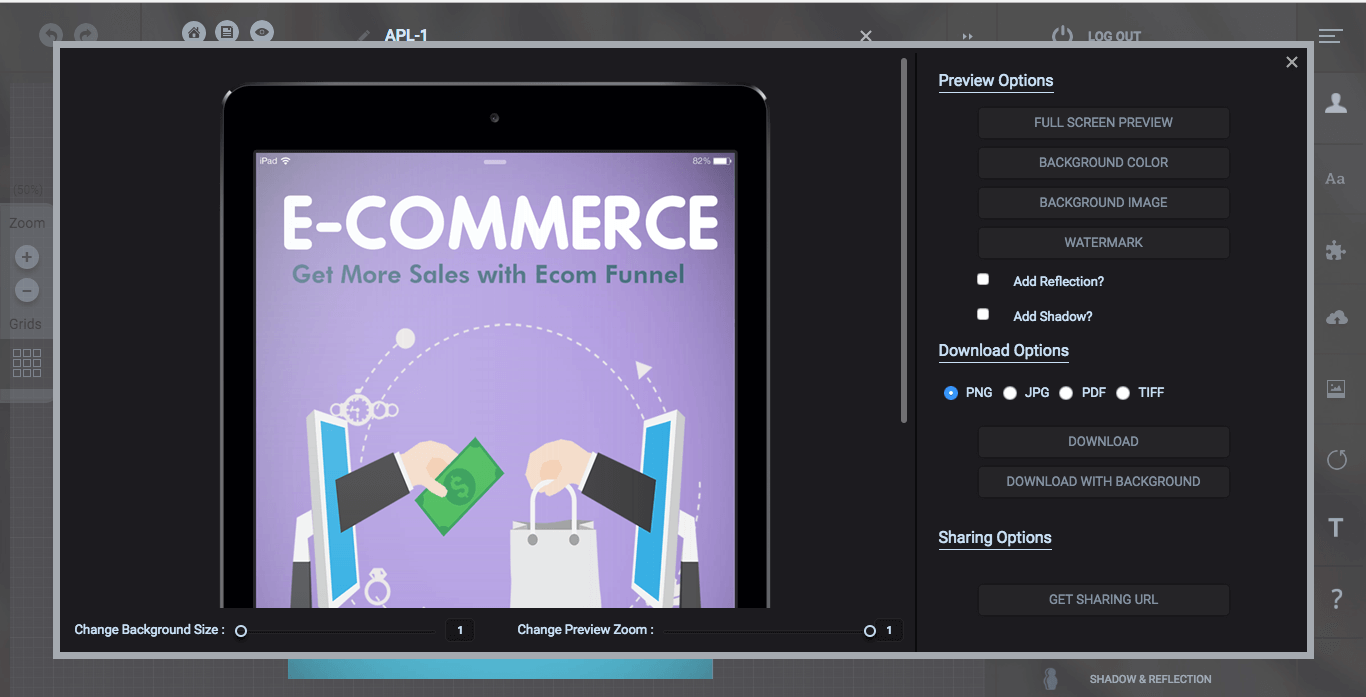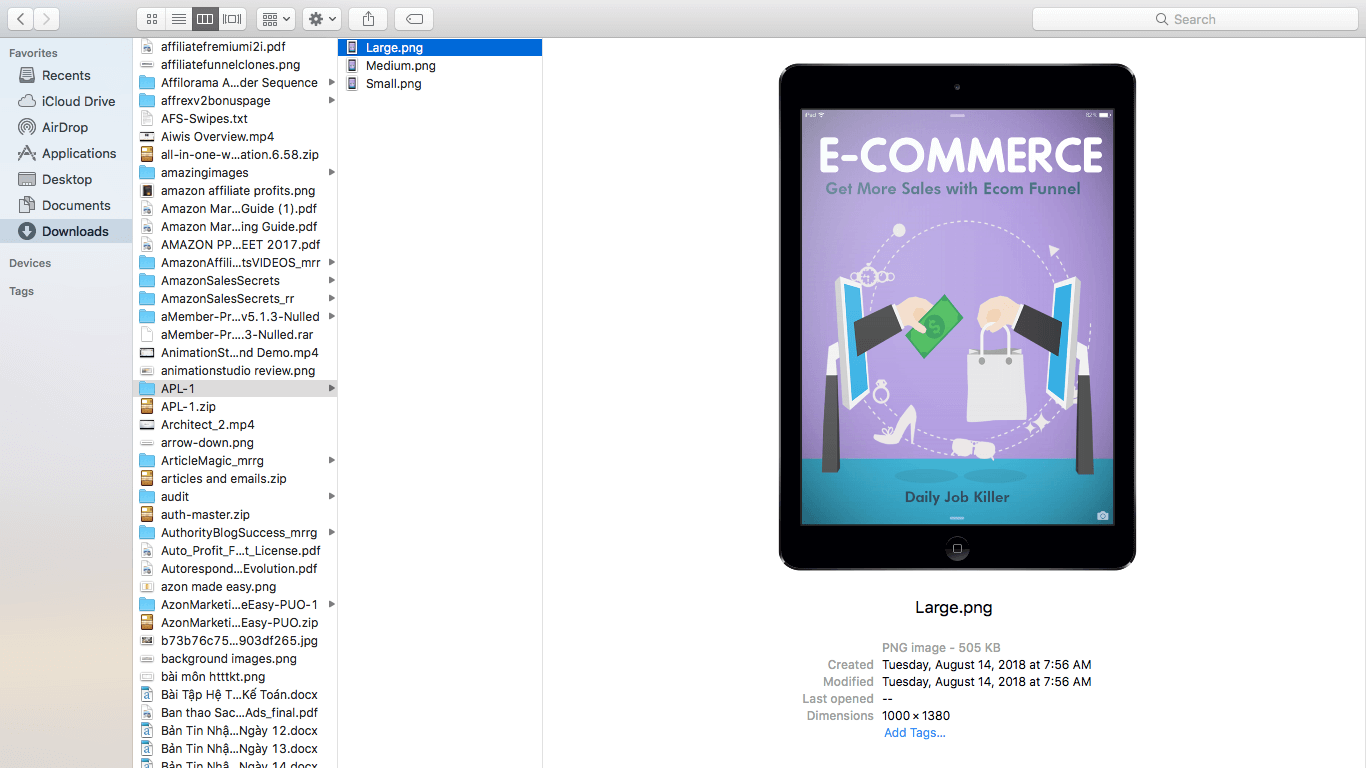 After downloading images,you will get not just one but up to 3 images.
And that's all you get inside a single time purchase at $47. When launch ends,price may grow as always.

My Pixel Studio Fx 3 Review Video (Please Watch)
In order to bring you a full understanding about Pixel Studio Fx 3,i have recorded a full demo video about it. So before you buy the software,make sure you watch my video first. In this video,i also introduce you about Social Studio Fx,the OTO 2 of it.


Funnels of Pixel Studio Fx 3
Every products have upsells and so does Pixel Studio Fx 3. Of course,buying or not,the decision is ultimately yours.


The OTO 1 is a bundle of templates to use,if you cancel this,then he will offer downgrade,so,you have less templates. Upsell 2 is Social Studio Fx,another product from Richard. The main benefit of Social Studio Fx is to help you design social media or ad graphics.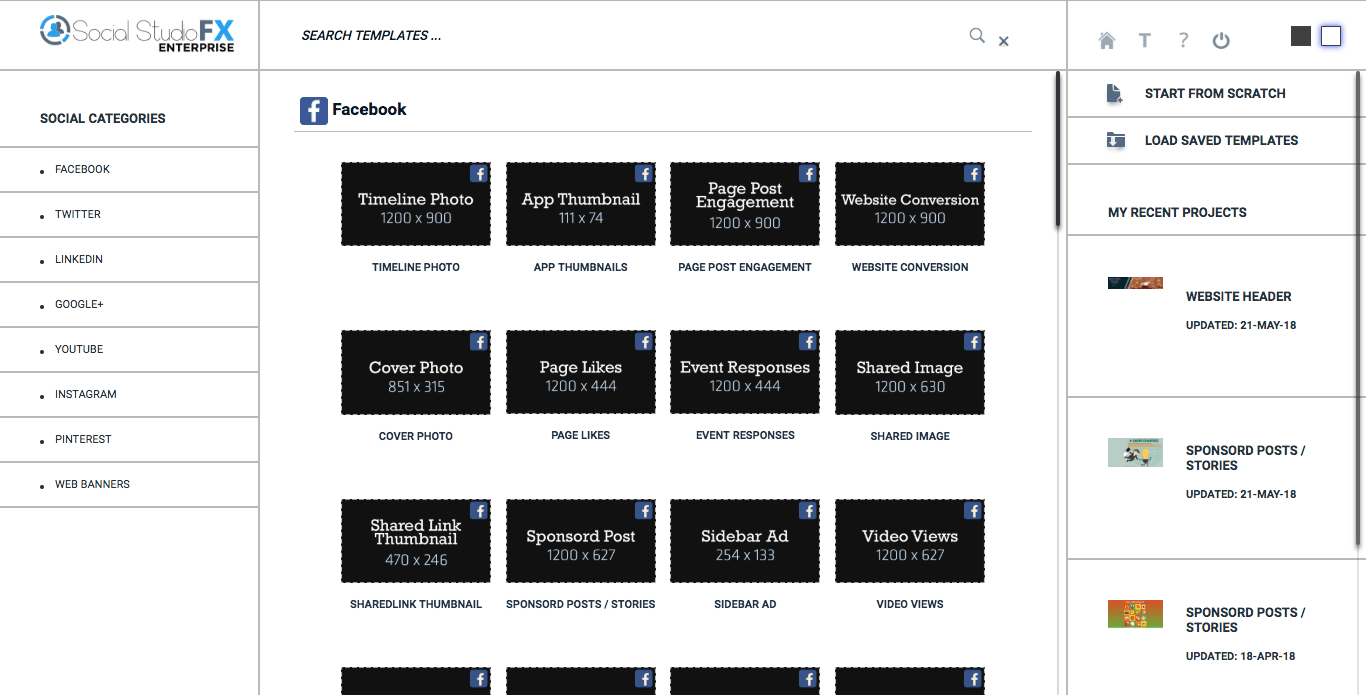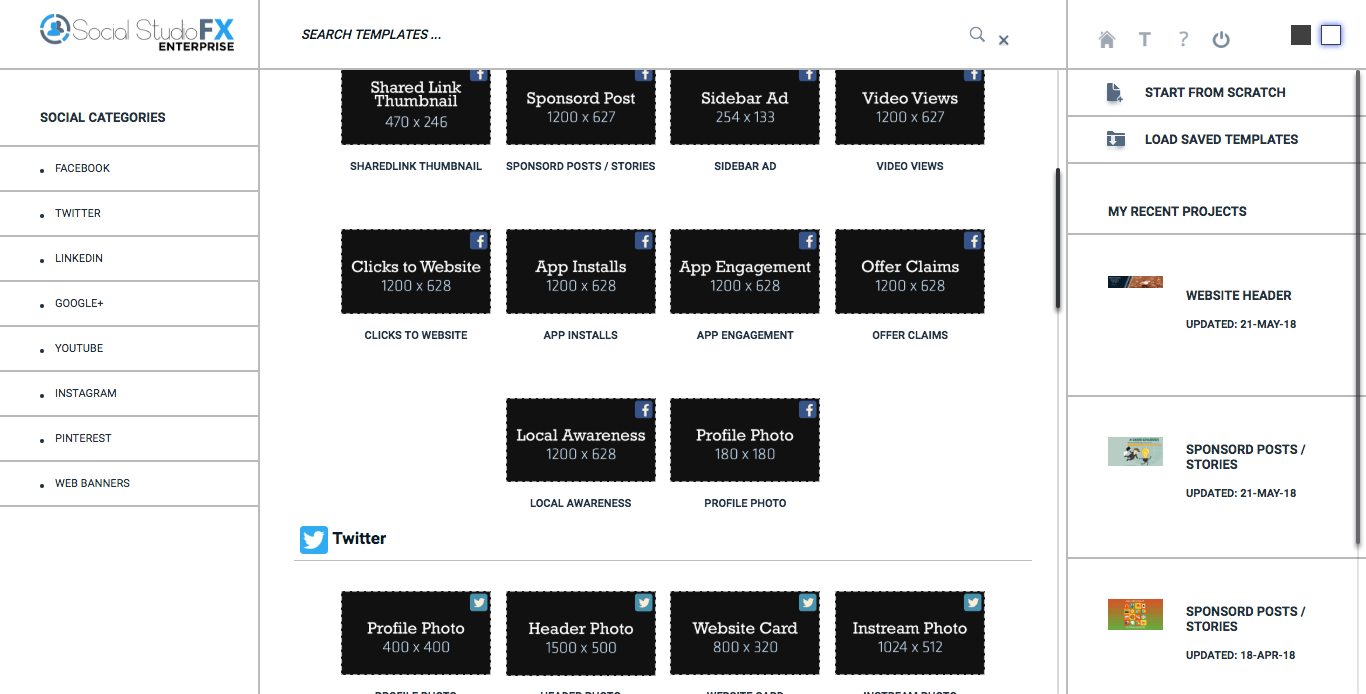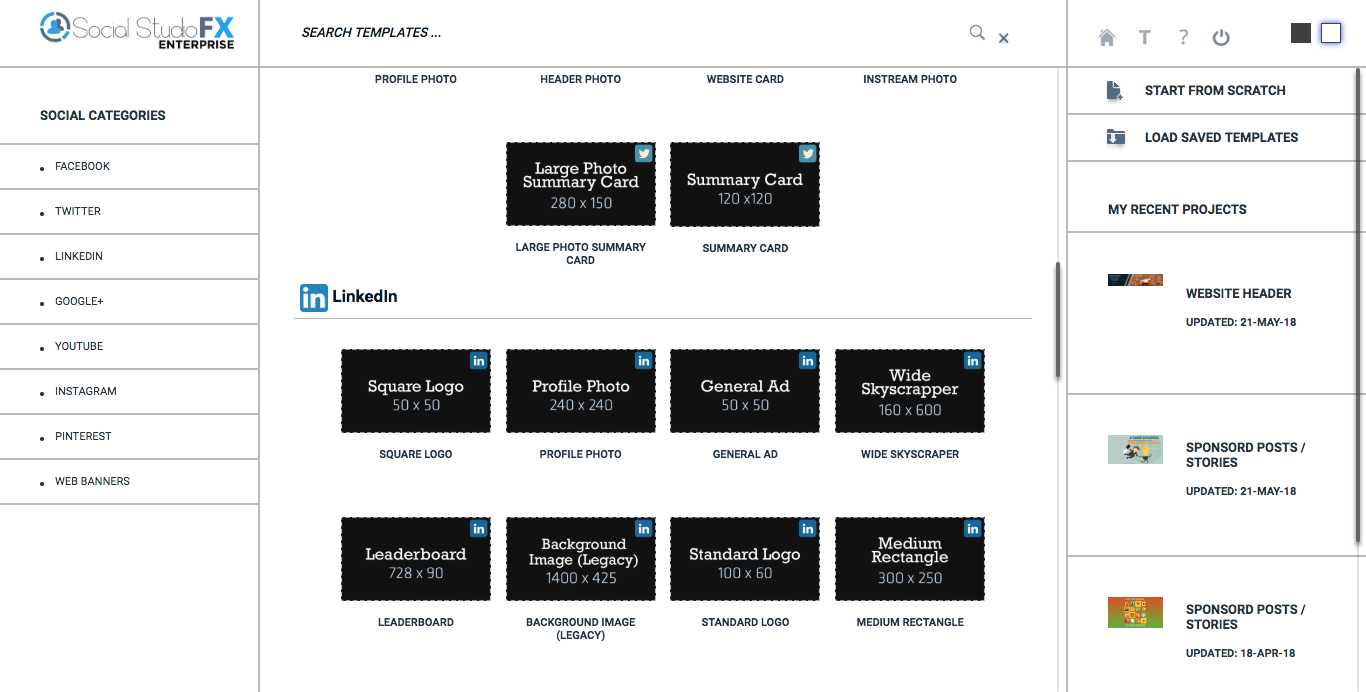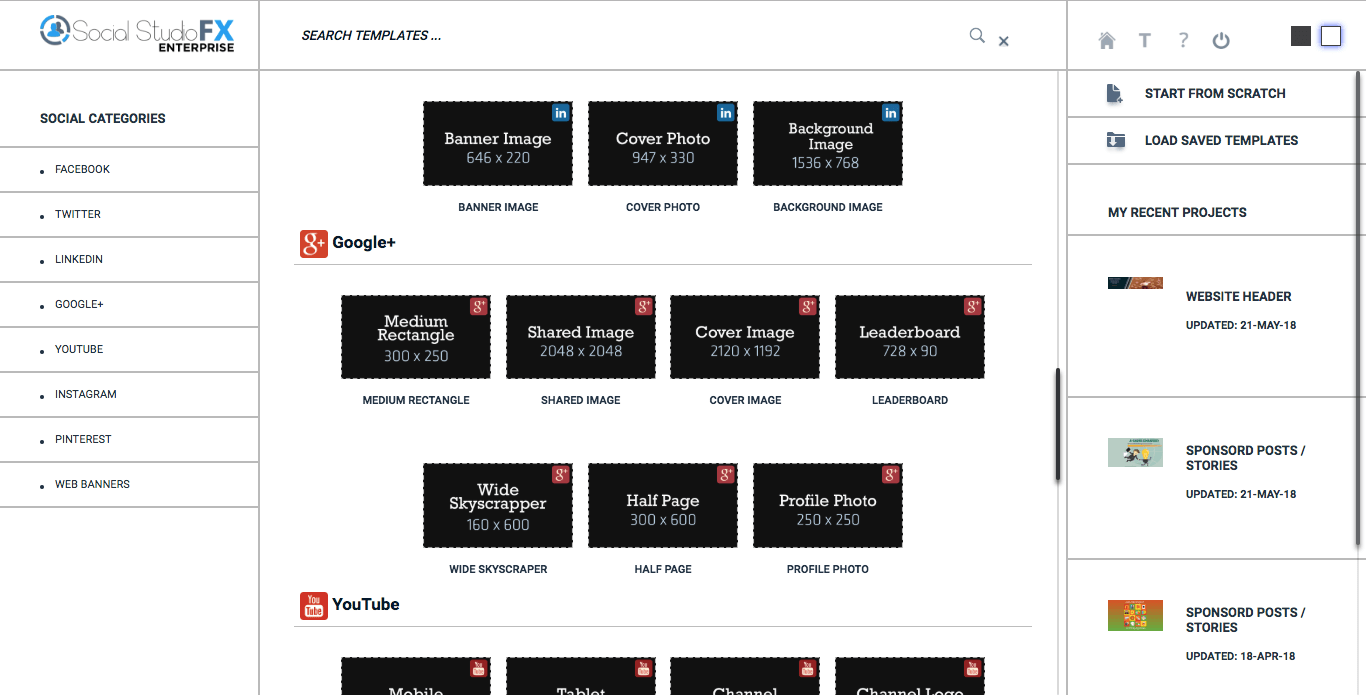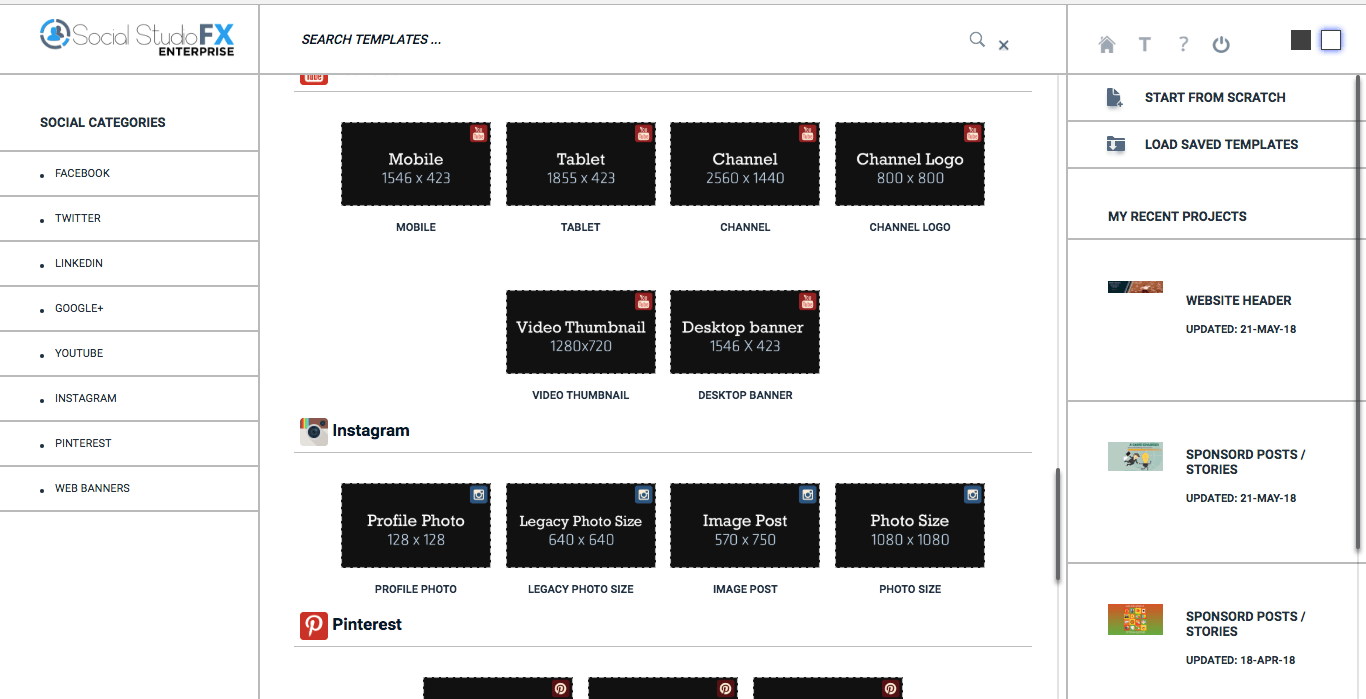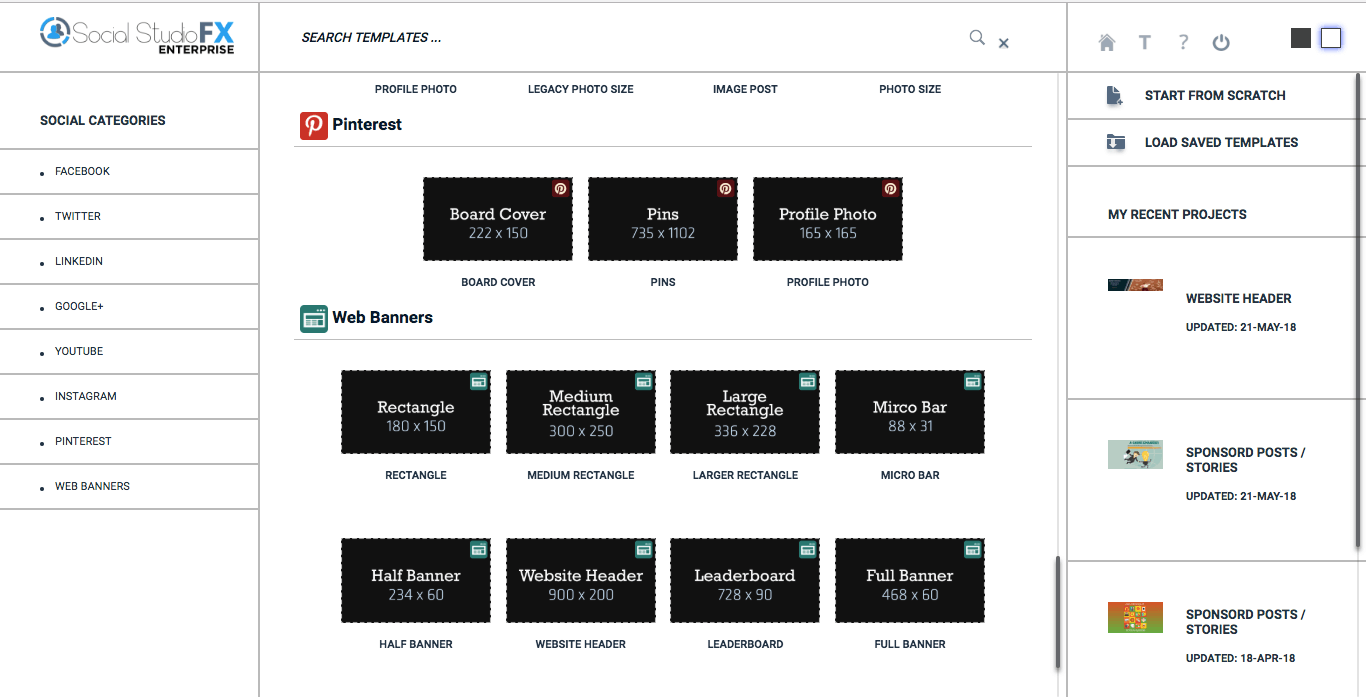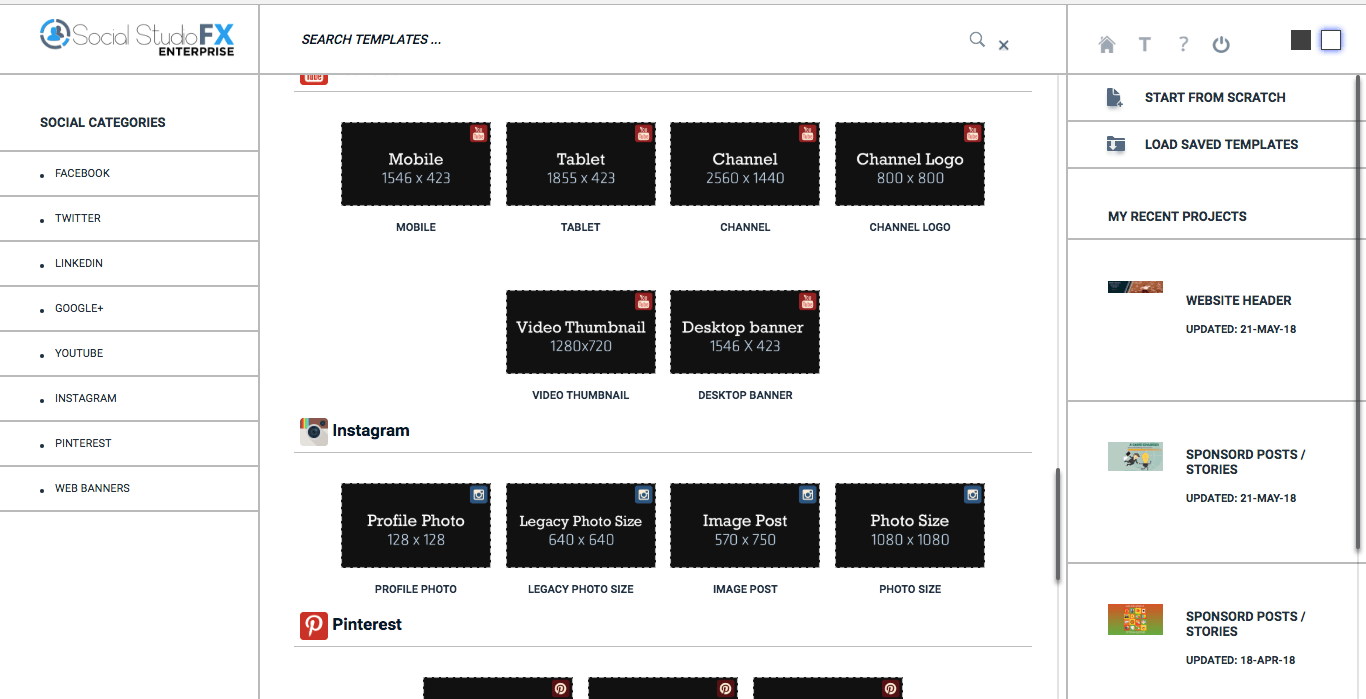 The process is simple,pick a template and then customize it.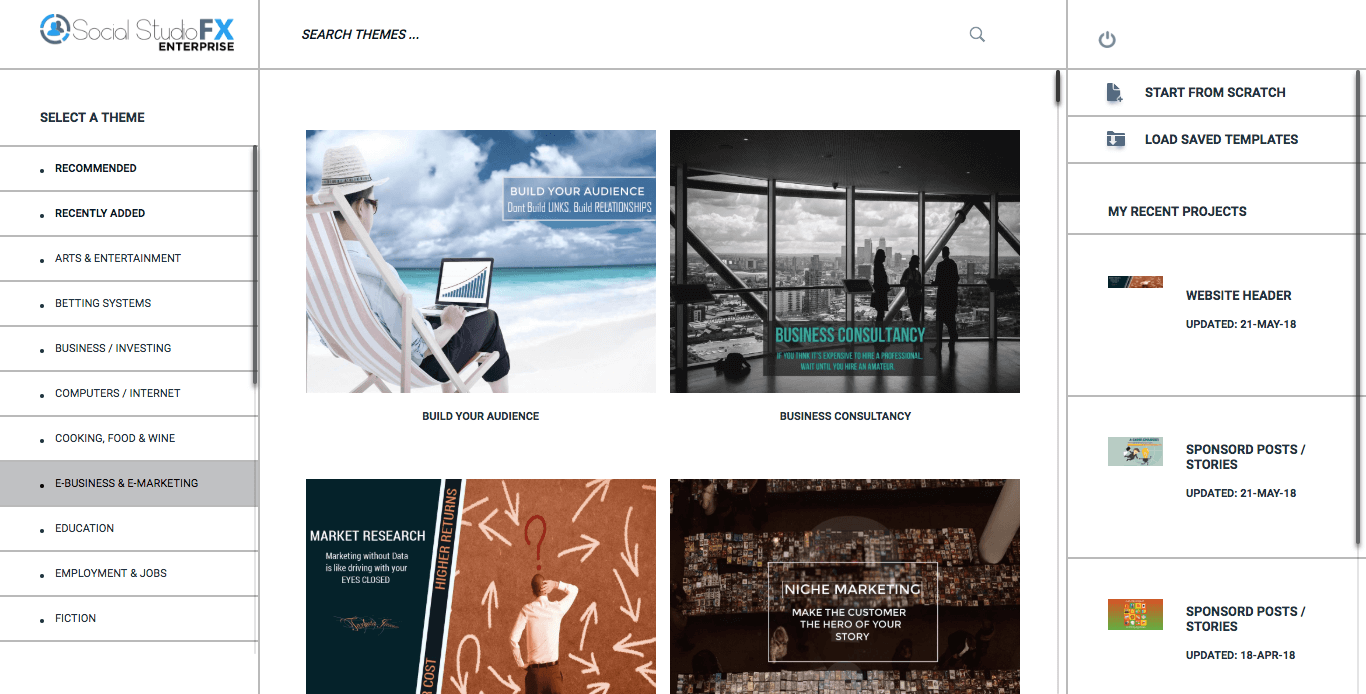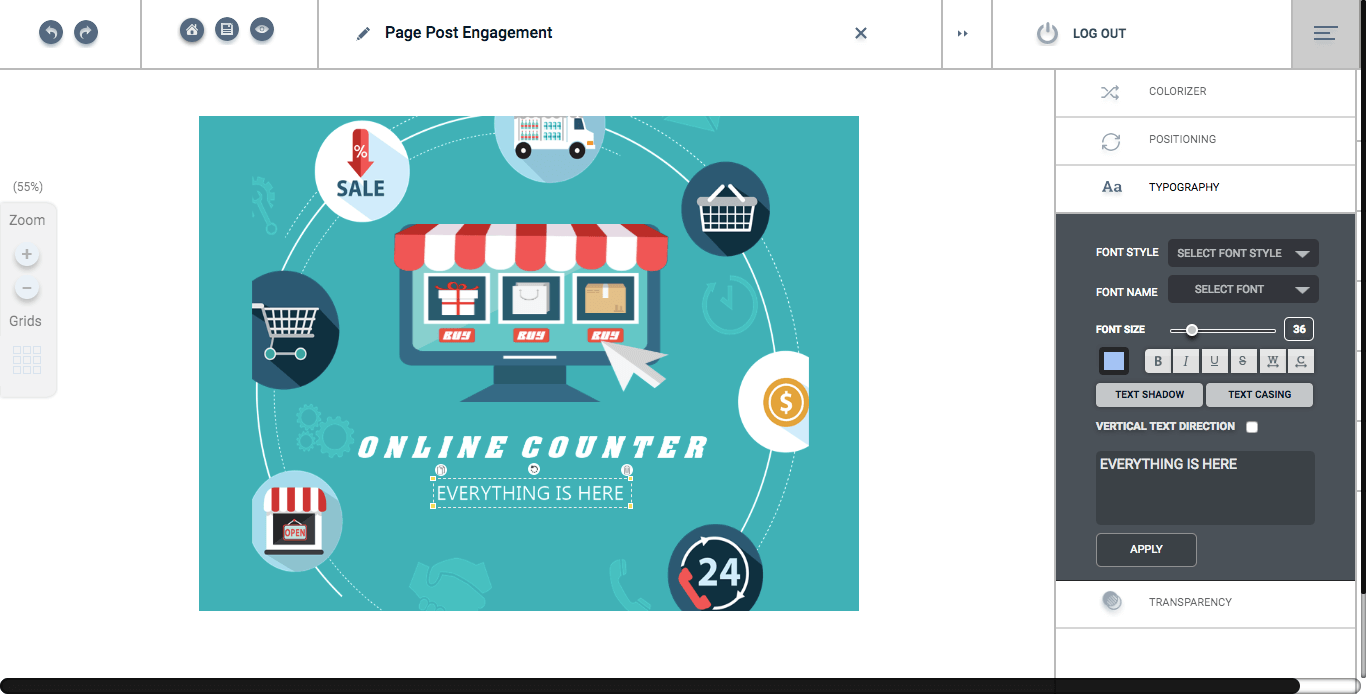 Bonus From Me
In order to help your life much easier,i will add some extra bonuses if you get Pixel Studio Fx 3 through my link. This product is powered by Jvzoo so that after you buy,you will get immediate access to my bonuses. Of course,no cheap PLR bonuses as always.

Pros of Pixel Studio Fx 3
Multiple Templates for multiple niches
High Quality Graphics Design and Can Produce HD Images
Drag and Drop Editor
Pixel Perfect In-Built
Includes Stock Graphics and Also integrate Stock Services
Cons of Pixel Studio Fx 3
I currently don't see any cons about this service. In fact,as an eCover builder,this product is almost perfect. When comparing with other services,the only disadvantage i think is that it's mostly for eCover,not for Logo,Banner and more,…
Final Verdict
In summary,Pixel Studio Fx 3 is a great product worth buying. Ecover is now very important for all marketers now. It can increase your conversions and sales because quality graphics can attract people to buy products or services. After having this tool,i don't think you will need to outsoure an eCover or graphic designer outside. Of course,this product is a big yes from me.