Playtraffic Review From User and Demo-Youtube Playlist Automation Tool
Product : Playtraffic
Creator : Cypril Gupta
Price : $1 for the first month and then $25,75/year or $9.95/month. The link i recommend you is a Jvshare link,not Jvzoo link so that it has a lower price. On jvzoo,price is $67/year.
Do I Recommend : OK. However,i don't like the funnel.

Playlists are a really powerful and the most untapped traffic source on YouTube today. They appear in search results, and drive a ton of traffic to the channel owners who use playlists effectively.
Year after year, Playlist have withstood every algorithm change on YouTube and still are a radically powerful method to get traffic to any niche.
Playtraffic is the first playlist automation tool ever. It does everything you'll ever need to market your YouTube channel and videos with playlists
What is PlayTraffic?

At first,Playtraffic is a software that helps you grow traffic from Youtube Playlist. In more details,it's like a spying software that finds keywords and an automation software that compile videos playlist. On the other hand,it helps you rank your playlist when people search something online.
Who is PlayTraffic For?
Any marketer who want to vary their traffic
People who haven't tapped into Youtube marketing before
You haven't created a playlist youtube once in your life
You want to enhance as well as find more high quality free traffic
Main Features and Real Member's Area of PlayTraffic
Now,i will show you the real demo of Playtraffic because i'm a real user of this product. Personally,i buy this product when i see an ad from Facebook of Cypril and i personally get it with only $17. This is the member's dashboard.

1.Find Keywords
The first thing you need to rank your playlist on Youtube is keyword. Don't pay monthly fee for a keyword tool to rank your Youtube video because this software can do that process.


For example,i enter a keyword funny dog video. Then,a bunch of keywords will appear.


This software doesn't show you search volume or difficulty but don't worry,these keywords are high quality enough.
After that,you can see keywords related video,it's like a competition analysis. Simply click the icon in Find Videos coluum.


You can add any of these video to shortlist if you want. If you click icon in Action coluum,you will see this.

2.Playlist
Here are videos that i have already shortlisted before.


Now,you need to add any of these videos into one playlist. The next part is to publish. Don't worry,you are not stealing other's videos.


You can schedule and publish as you want. And you just need to select a channel that you have already integrated with Playtraffic.
An idea of Playtraffic is to schedule and post video on Youtube playlist to make your audiences feel they need to go to your channel frequently. It's like daily or weekly video added.
3.Find Videos
Another feature of this product is to help you find video to rank or to insert in your playlist.


You can also search video by adding keyword. Playtraffic is a desktop based software so that it's super fast and smooth.


This will help you avoid adding video that is protected by Us copyright law. If you are not spammy,it's a great idea to add video to playlist but adding Copyright law video is not a smart way.
4.Automation
Once you add your video playlist,the last thing is to is to automate. One of the best way to get high quality Youtube free traffic is to publish video on playlist frequently.


Just simply select keywords you want to work with and then click on Start Automation.


Add any video you have already added. Also edit schedule interval to add video to playlist manually. By doing this process,you will save a lot of time.


And here's all you get from Playtraffic in a single purchase of $27 during the launch. If you have multiple video created by yourself,you will even rank better on Youtube.
In summary,you won't have to download video to computer and then upload to Youtube's channel multiple time.

My Results
Here are some of my playlists that have already been ranked on Youtube. In fact,you only need around 1-2 days to rank your playlist on Youtube.


So,the best idea is to add some of the highest ranking into your playlist and you should also combine your video as well.


I recommend you to put your video on the first video on watch list. As a result,when people click on the playlist,they will see your video first.
That's easy,right. But you know,manually visiting each video and then add to playlist will cost you a lot time and energy. While with Playtraffic,just research keyword,then put the best ranking videos into your playlist,put your video on first of that playlists.

The Funnels of PlayTraffic
Just like other Jvshare or Jvzoo product,the front-end price is affordable but there's a lot of upsells. Here's the entire funnel.

1.OTO 1 : Playtraffic Pro ($14/month or $67)

With this offer,Manage multiple channels, and create playlists on automation. Also publishes Playlists on automation to YouTube. Also lets you create more playlists every month.
2.OTO 2 : PlayTraffic Agency ($72)
It's like you have team to work with your playlist. I strongly recommend you to cancel this upsell.
3.OTO 3 : Tube Rank Jeet + Tube Tracker ($67)

These are some of the best selling products of Cypril Gupta and they are sold seperately at $37. I will not go detail on this post,i will review them later. On this lauch,the price is $47 and it ends,price will comeback to $67.
4.OTO 4 :Youtube Marketing Course ($27)


It's a training from Cypril that teaches you how to market on Youtube properly. This training will help you grow your audiences,subscribers consistently on Youtube. It's like you have a true and loyal fan on Youtube.
5.OTO 5 : PlayTraffic Reseller License (not recommended)
I never support an idea of resell product even it's a great product. It's easy to understand,because the product is not created by your own so that you can only sell at a cheaper price.
Bonus From Me
In order to help your life much easier,i will add some extra bonuses if you buy Playtraffic through my link. This product is powered by Paydotcom so that after you buy,you will get immediate access to my bonus. Of course,no cheap PLR bonuses here.

8.Video Sales Blueprint

9.Youtube Ads Made Easy 2.0

10.Produce Video For Profits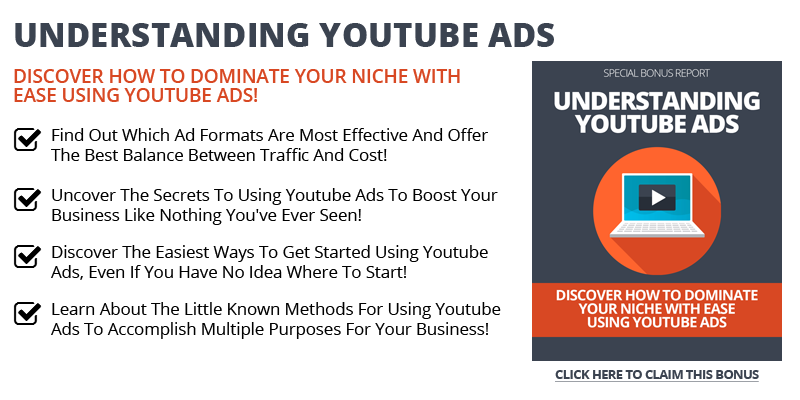 Pros of PlayTraffic
Affordable price
Super Easy To Use
Save A Lot of Time and Money
Lightweight desktop based software
Automate your playlist
Easily find keywords and videos
Cons of PlayTraffic
1.It's A Window-Based
If you are a Mac user,you will need to install Parallel to run this software. This may somewhat annoy for Mac user like me 🙂
2.A Lot of Upsells
After you buy a product,instead of accessing it immediately,you will see the upsells offer. What i don't like is autoplay video,means you have to cancel 5 times to actually create an account with Playtraffic. On the other hand,i don't like to many upsells for a product because we never buy all of them.
Final Verdict
In a nutshell,Playtraffic is a good product created to help you get more traffic from Youtube. Playlist marketing is new so that if you get traffic from them early,you definitely have an advantage when comparing with other people. Youtube will be a goldmine and great traffic resources in 2018 so that it's a wasteless if you miss. Thanks for stopping by and good luck.