Product : Smarketo
Creator : Dr Amit Pareek (also the creator of My IMUniversity,SuperStores,Xmails and Tappit)
Price : $47-$67 during launch and price will grow when lauch ends.
Do I Recommend : Certainly Yes.
When you run an online business,ask yourself,how much budget you need. Of course,it's not a lifetime budget,it's a monthly cost that you need to pay frequently.
Of course,newbie or those who want to save budget don't want that,they want something more affordable. This is where Smarketo comes in,an all in one business builder but it's a one time cost product. After having Smarketo review access from Dr Amit Pareek,i would say it's a great to have product for internet marketer.
Let's read my entire Smarketo review so that you understand how it works.
What is Smarketo?
Who is Smarketo For?
Any marketer at any experience
Those who don't intend to pay hundreds of dollars per month
You don't want to buy Site Builder,Popup Creator of Email Autoresponder simultaneously
And many more,..
Main Features and Demo of Smarketo
Now,i will show you exactly how Smarketo works. This is the member's area once you login.
Basically,it's a combination of three softwares : salespage builder,popup creator and email autoresponder.
1.Page Builder
This is not a drag & drop page builder. Basically,it has predone templates where you can customize and edit.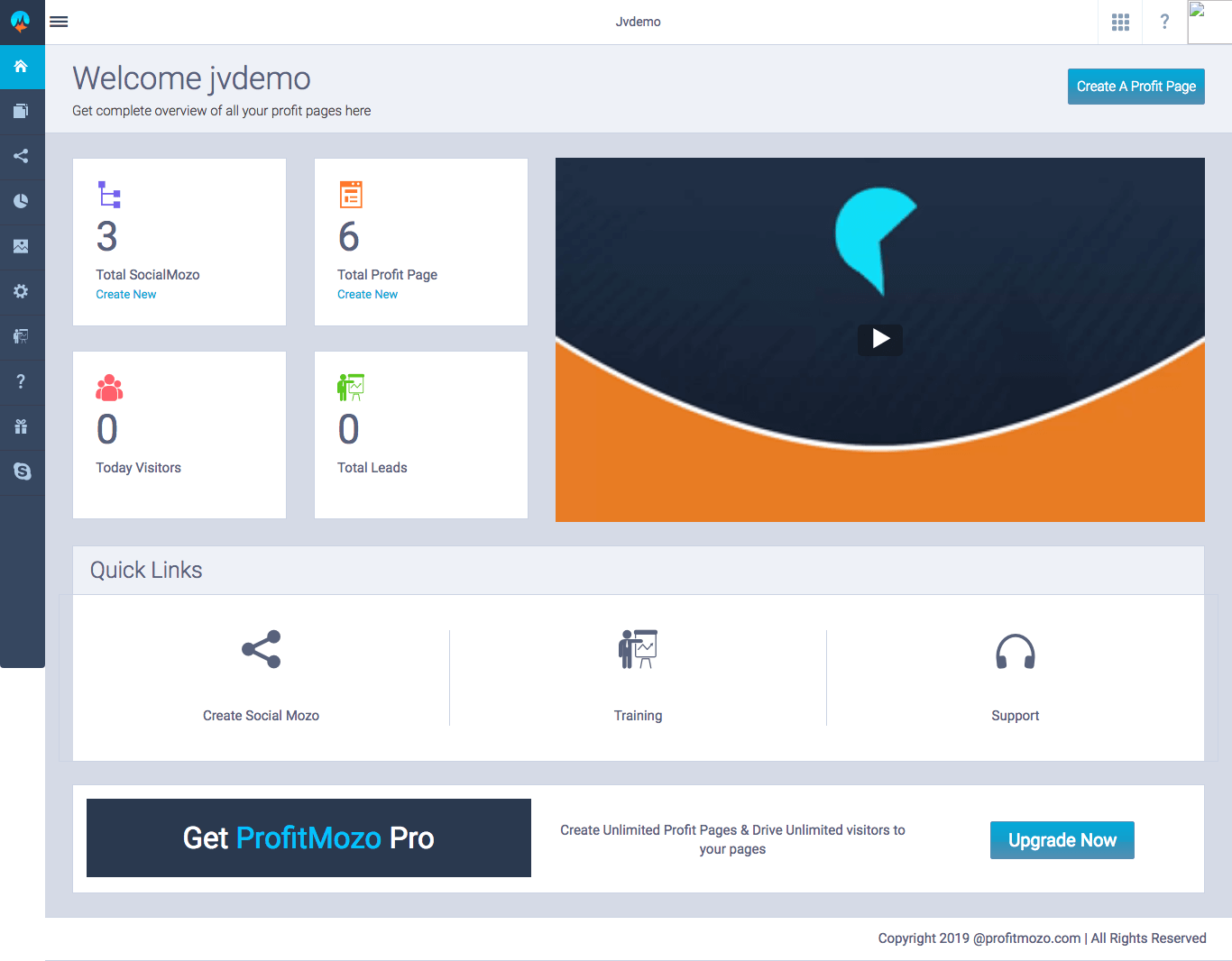 As i mentioned before,they will host the page builder for you. If you have autoresponder API key,you can setup.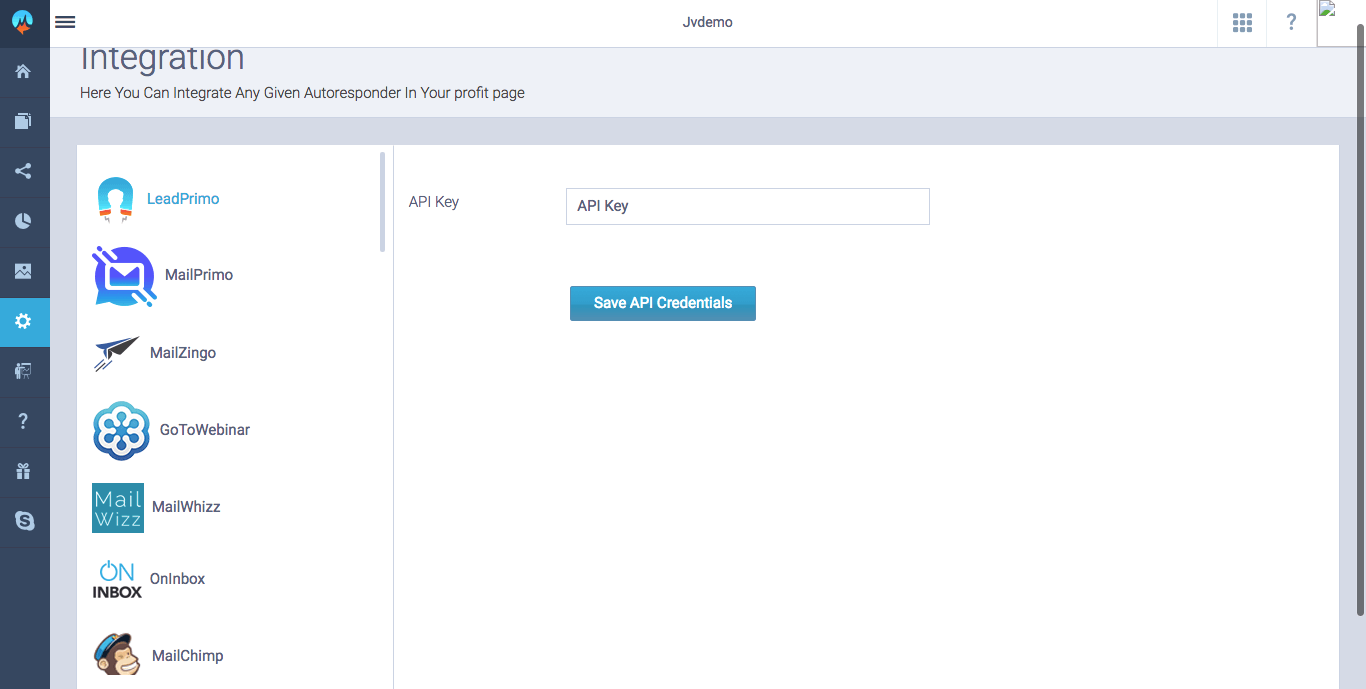 By default,you will access MailPrimo because you are a user of Smarketo.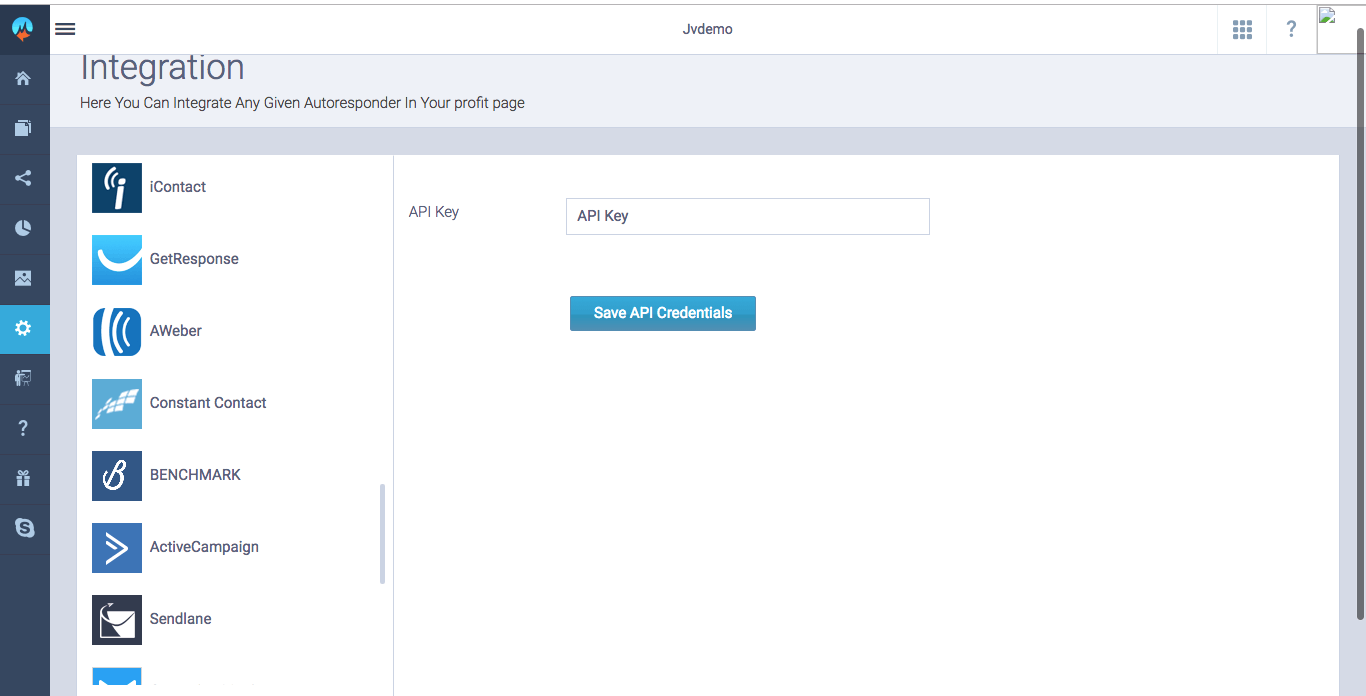 For social media sharing,you can connect 7 networks.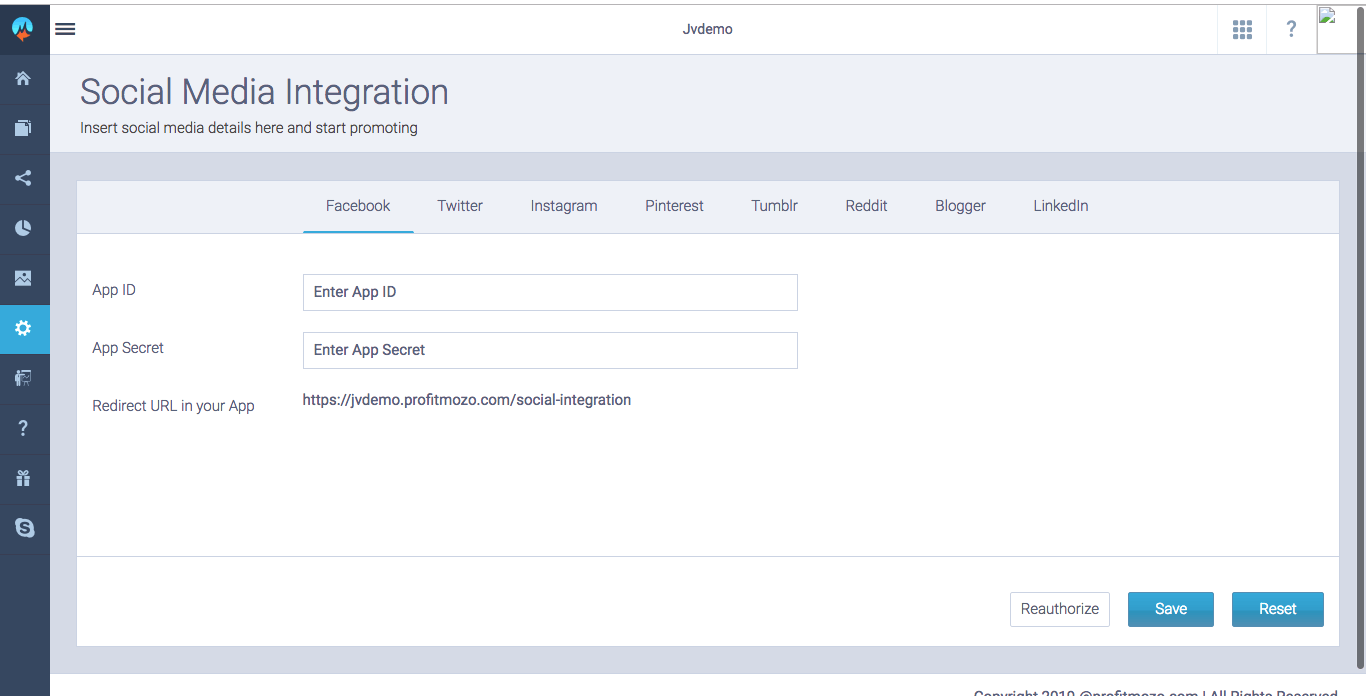 It's easy to create New Business or Subdomain Name.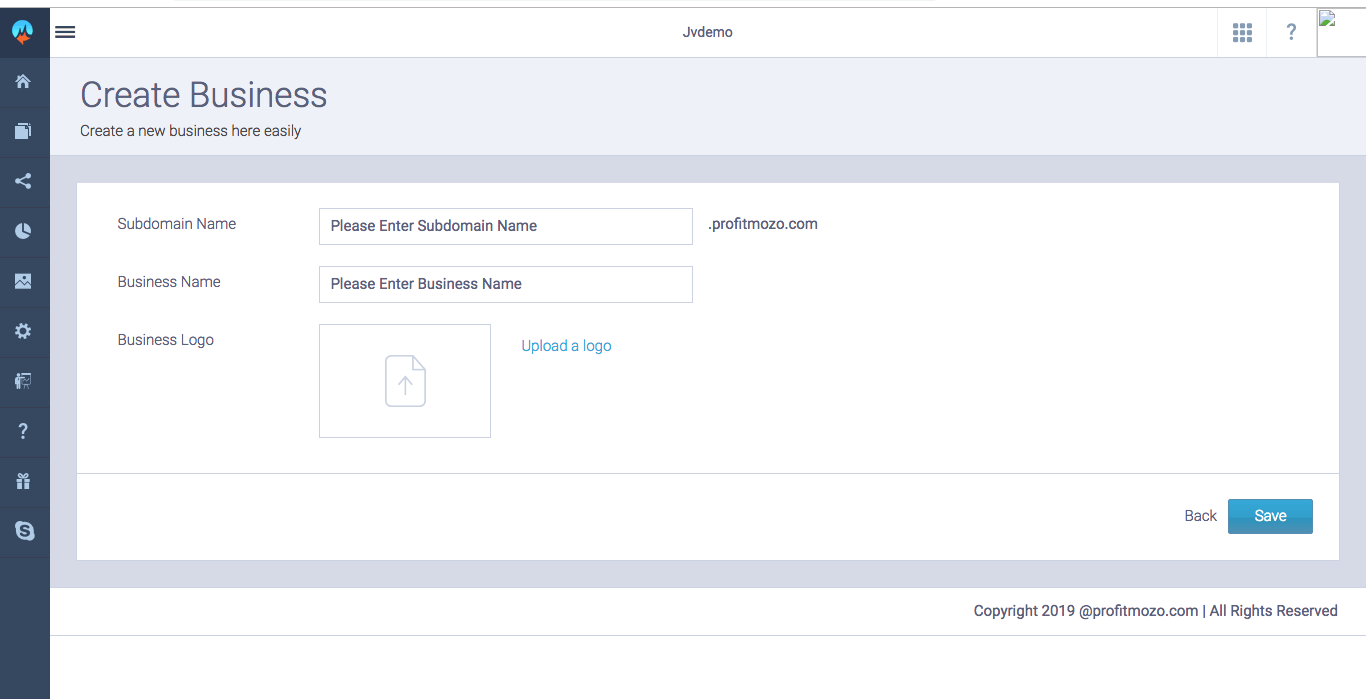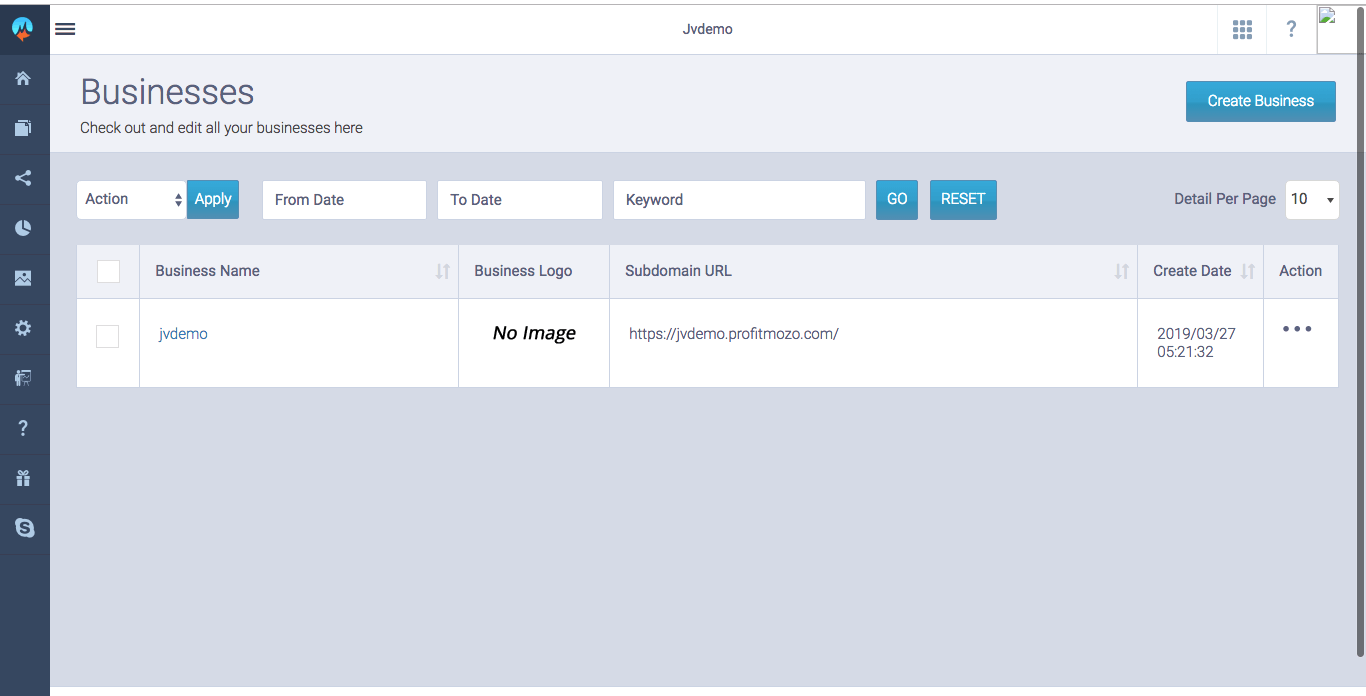 For each business,you can connect different social media and autoresponder. So this mean you can connect for example multiple Twitter,FB or other accounts.
a.Profit Page Builder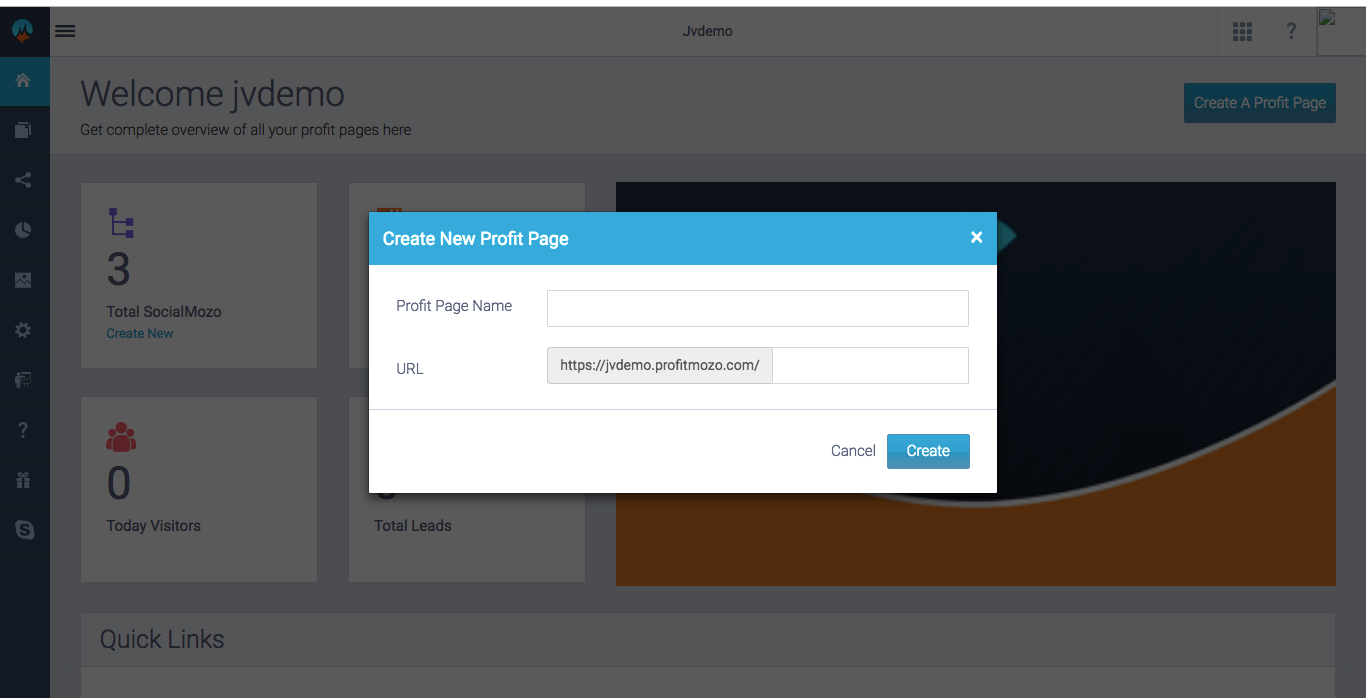 This comes with custom subdomain name and SSL Certificate. This page builder focuses on templates so that it's so important if you buy Smarketo.
These are templates that Smarketo provides for you.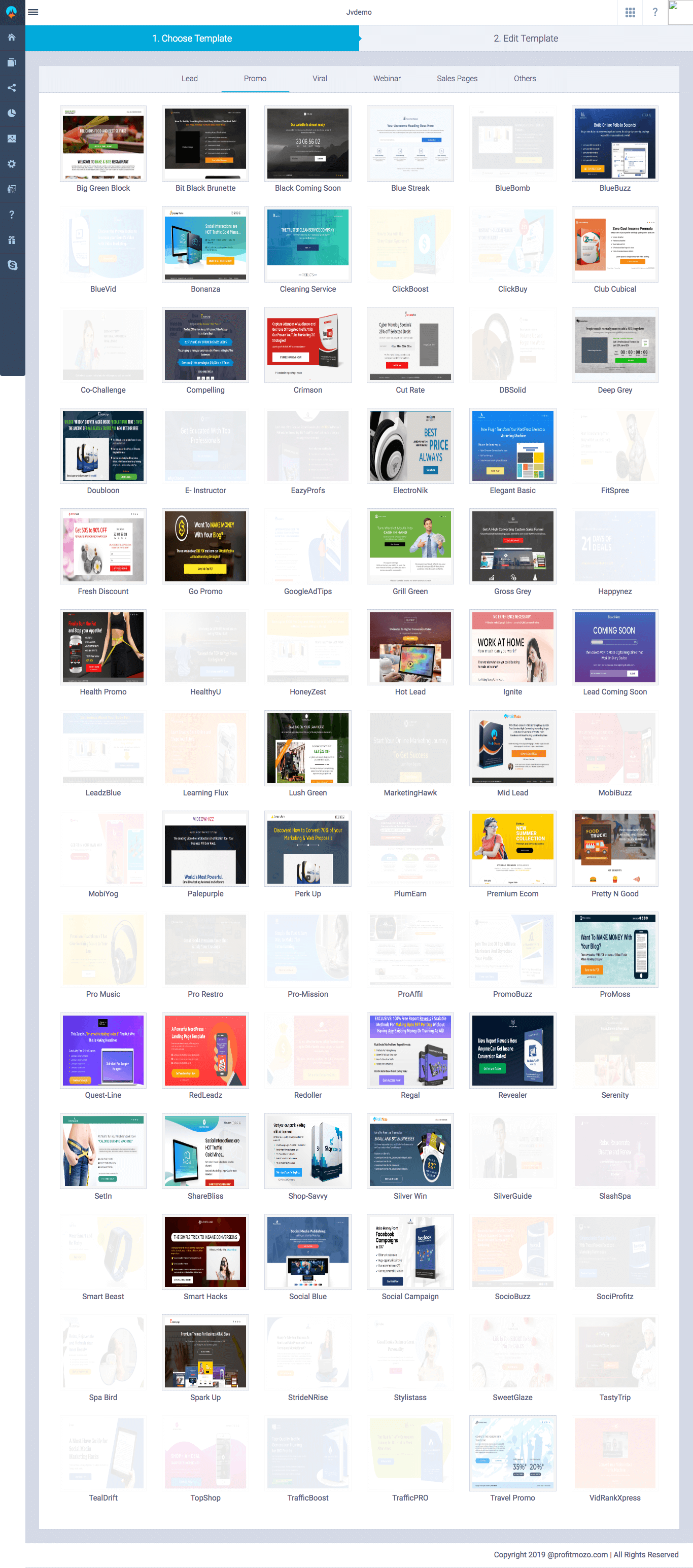 In fact,it has enough templates you need like Lead Page,Promotion Page,Salespage and Sales Funnel.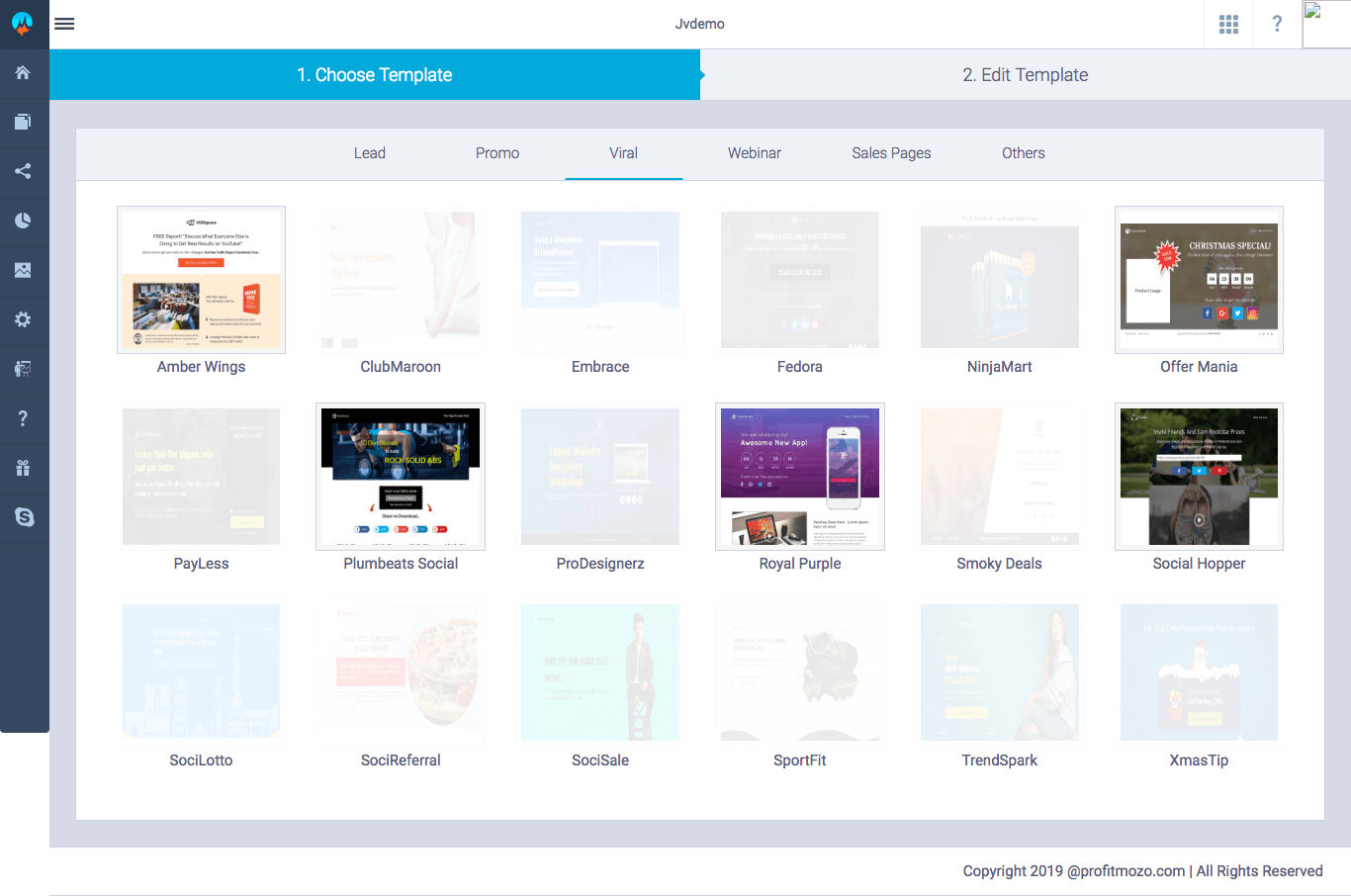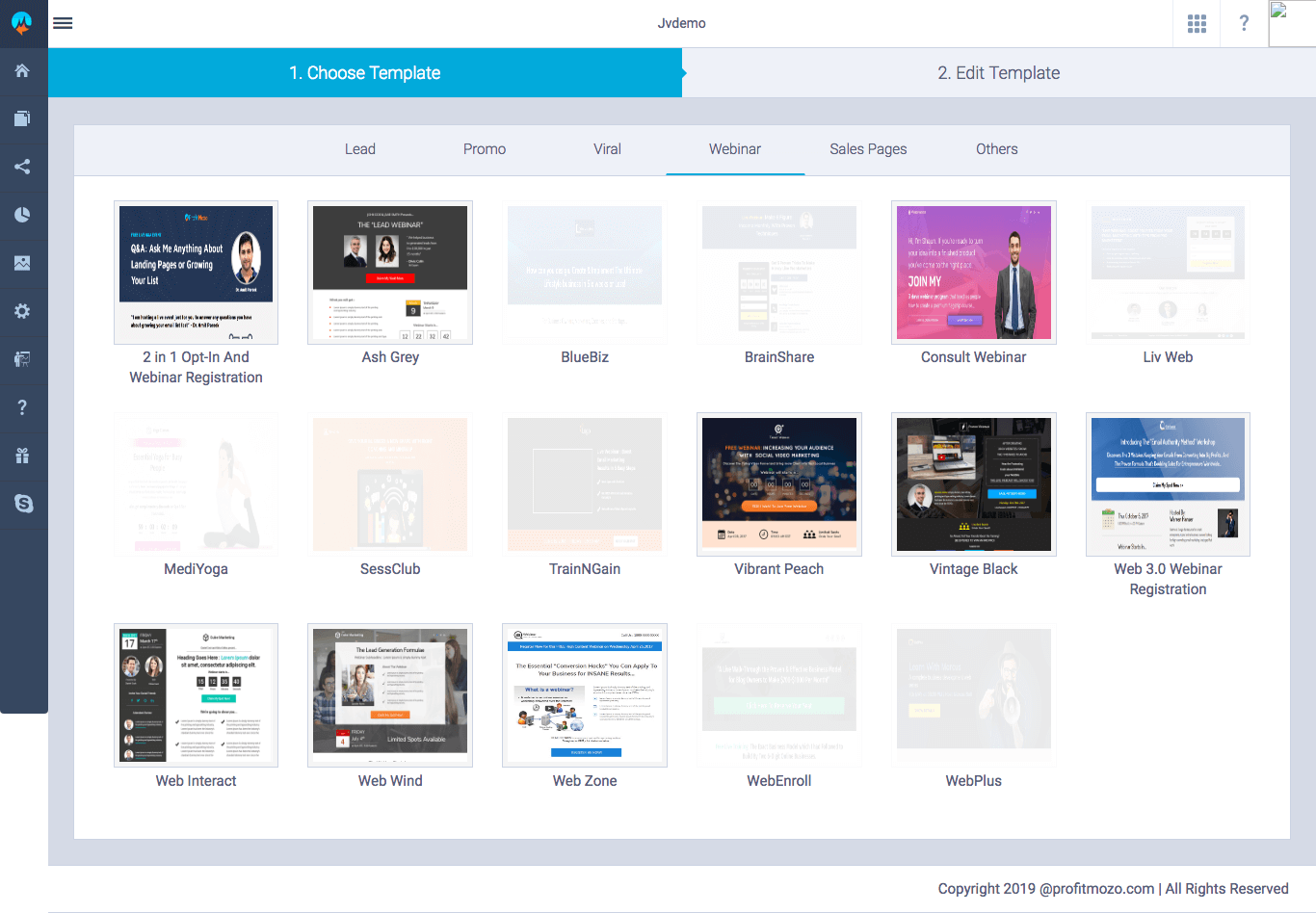 Bizomart is his company and known as some of the best copywriter in the Internet Marketing Space,now you are utilizing his predone campaigns.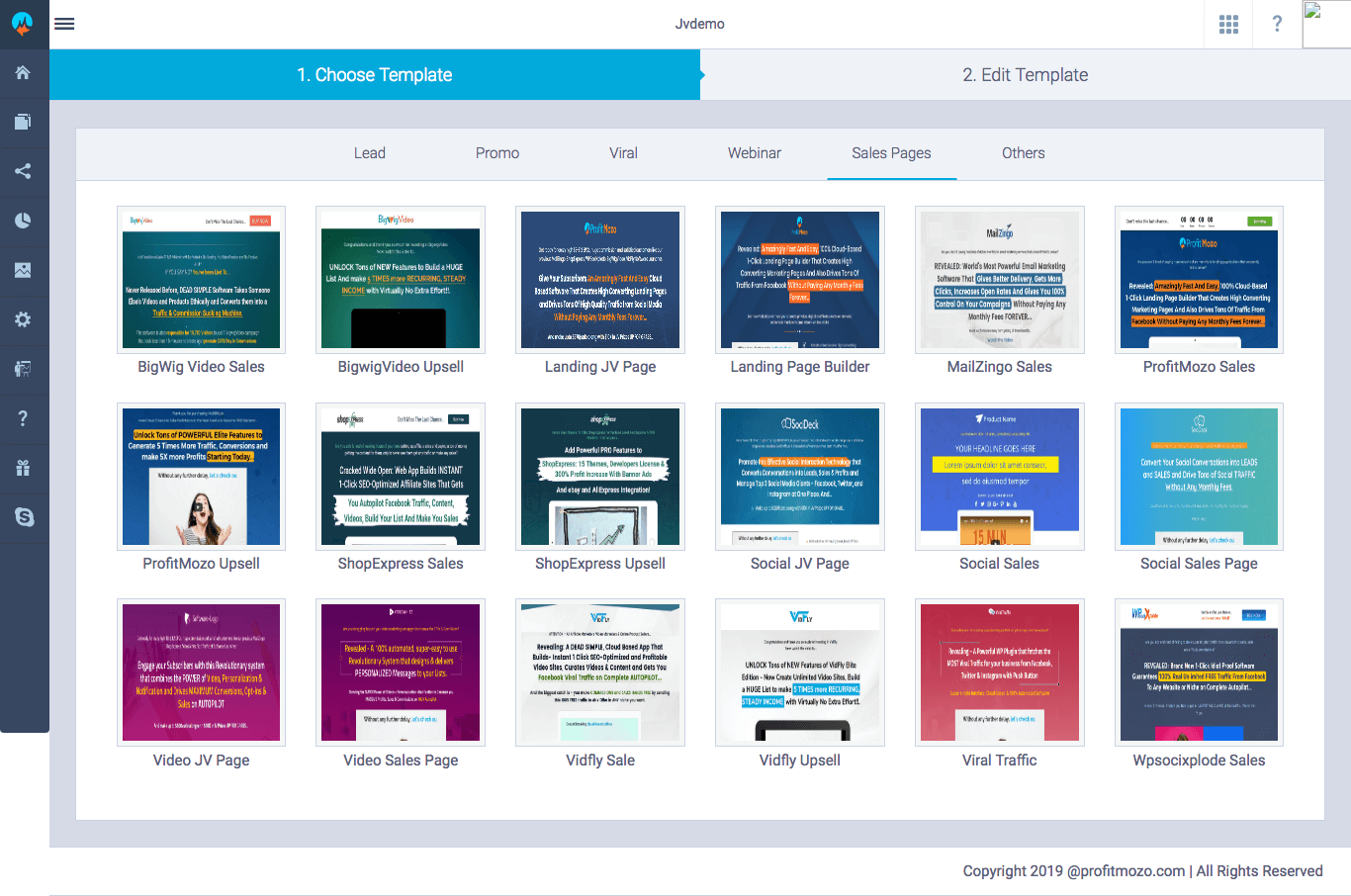 So,no website required here because you have all in Smarketo.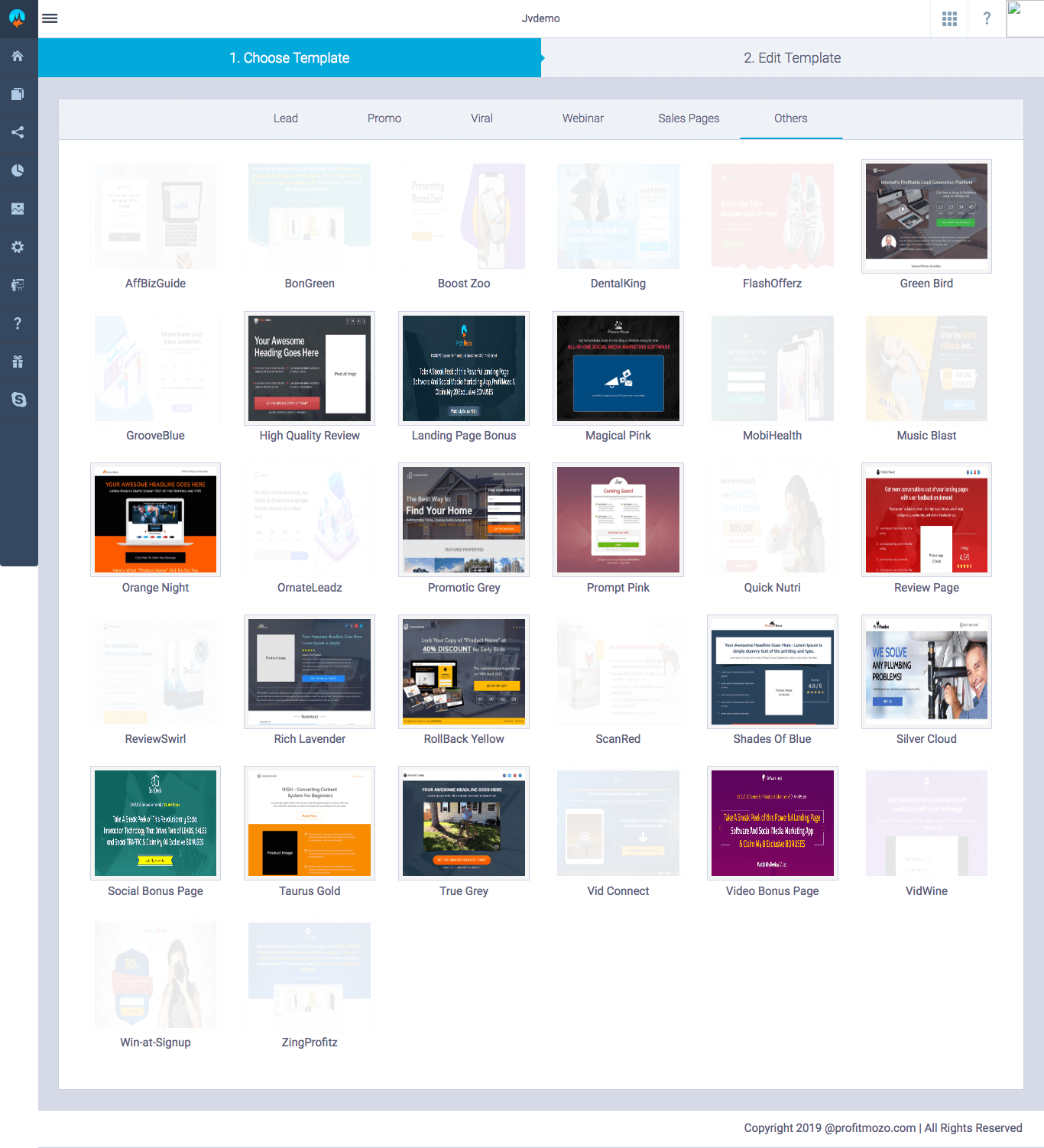 Here's the builder in reality.

For every text and images,you can 1 click customize.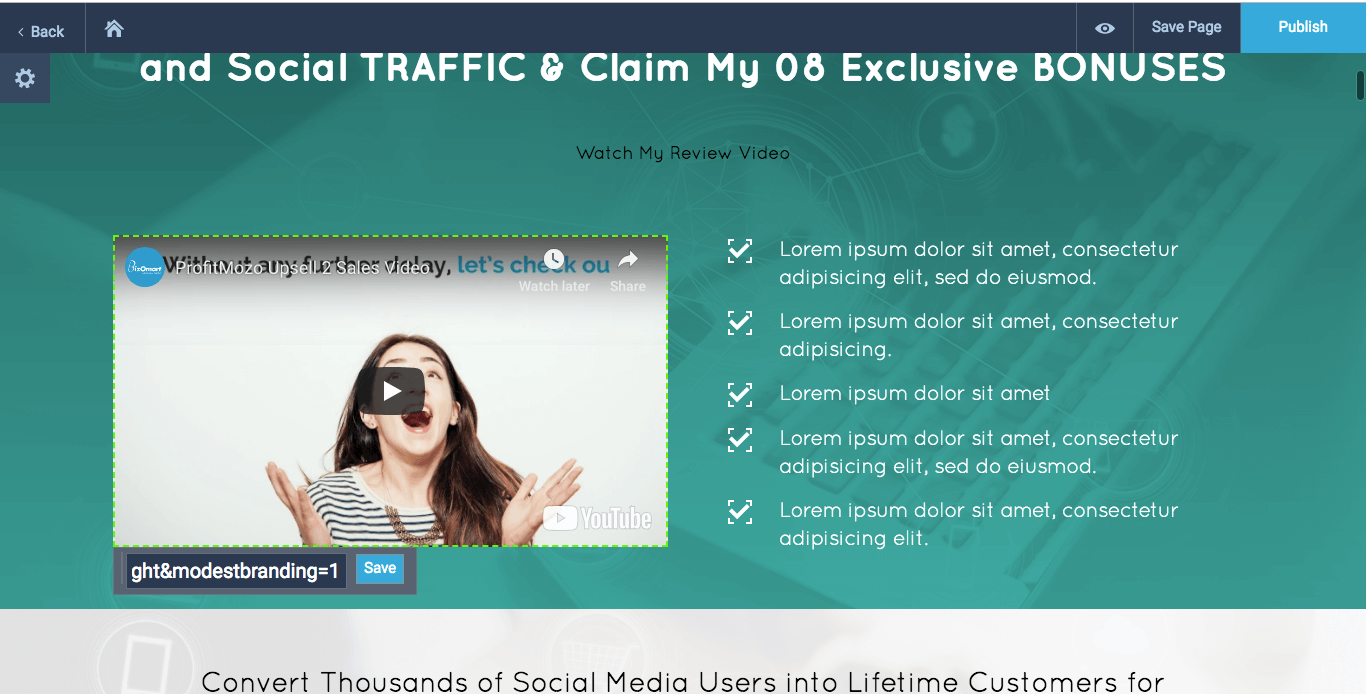 b.Social Syndication
A good business is only success if it has traffic generation. With Social Syndication Built-in,you can automatically share page or any URL across social networks.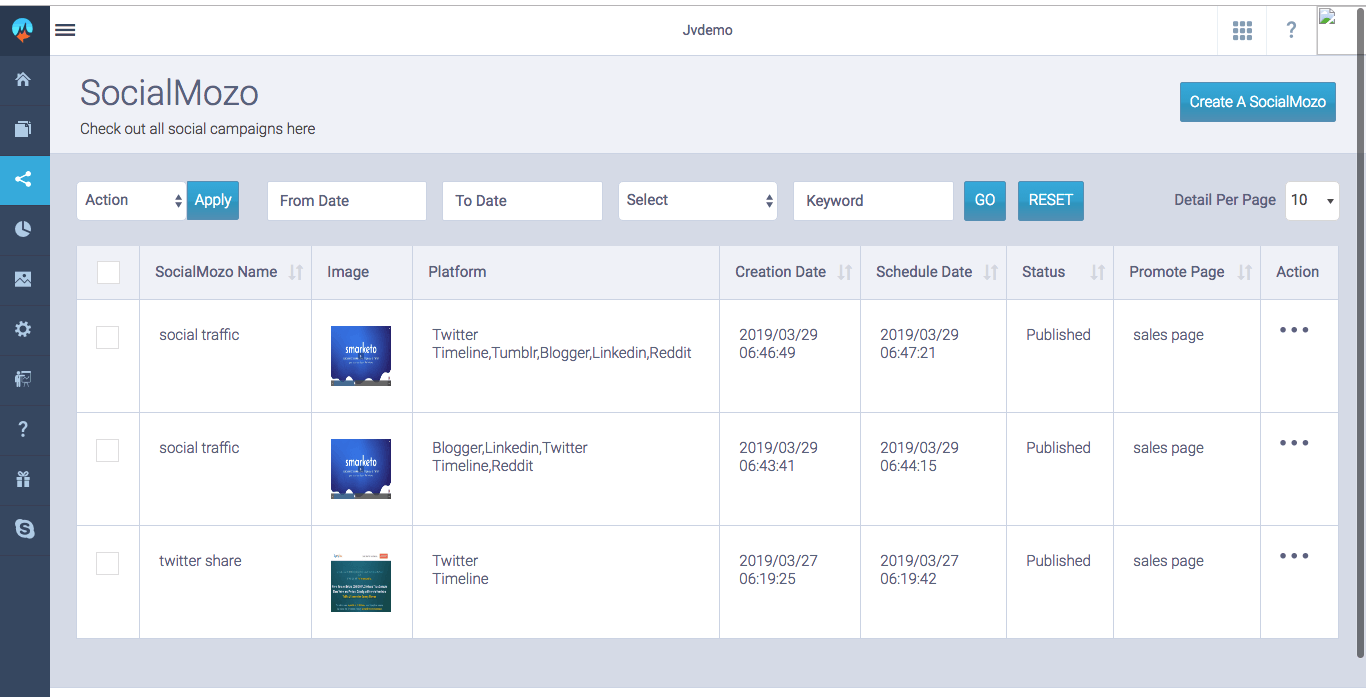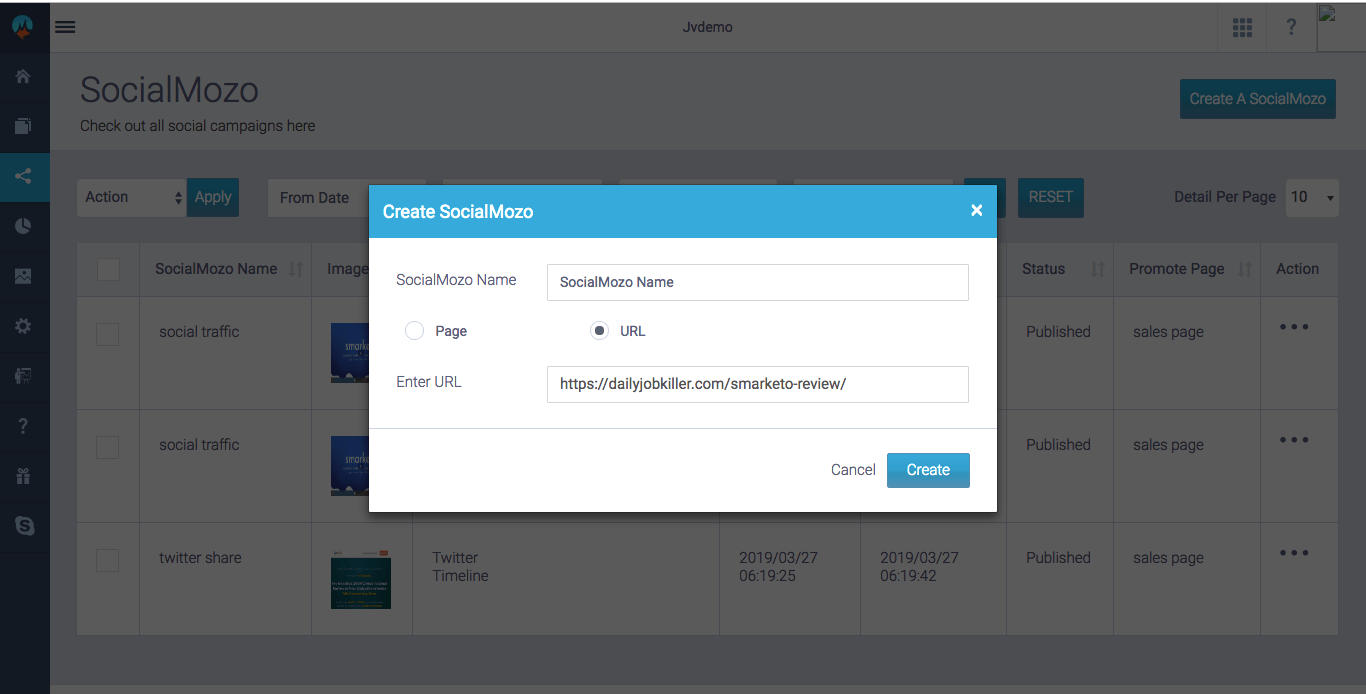 Before using this features,you need to setup integration first.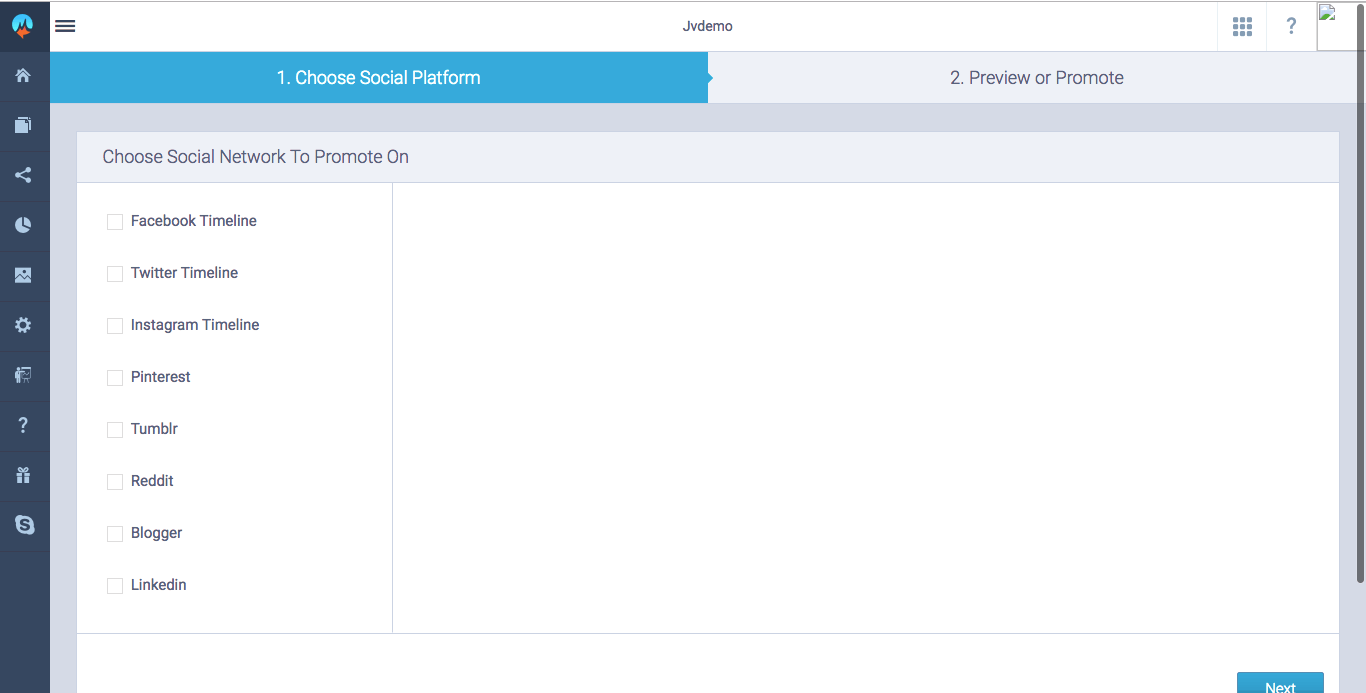 Now,choose the network you want and also the account.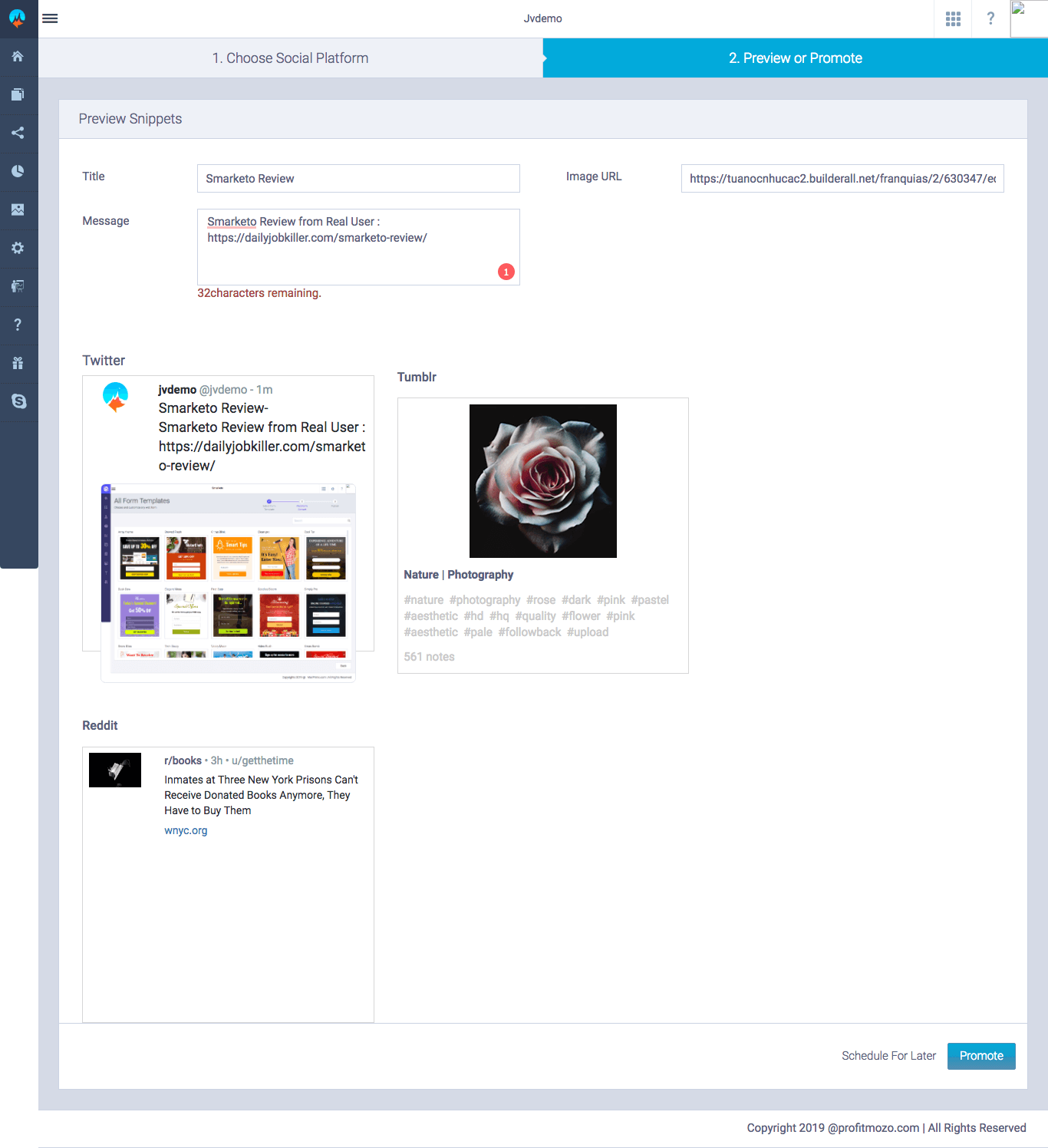 Create a preview here and then click Promote or Schedule for Later.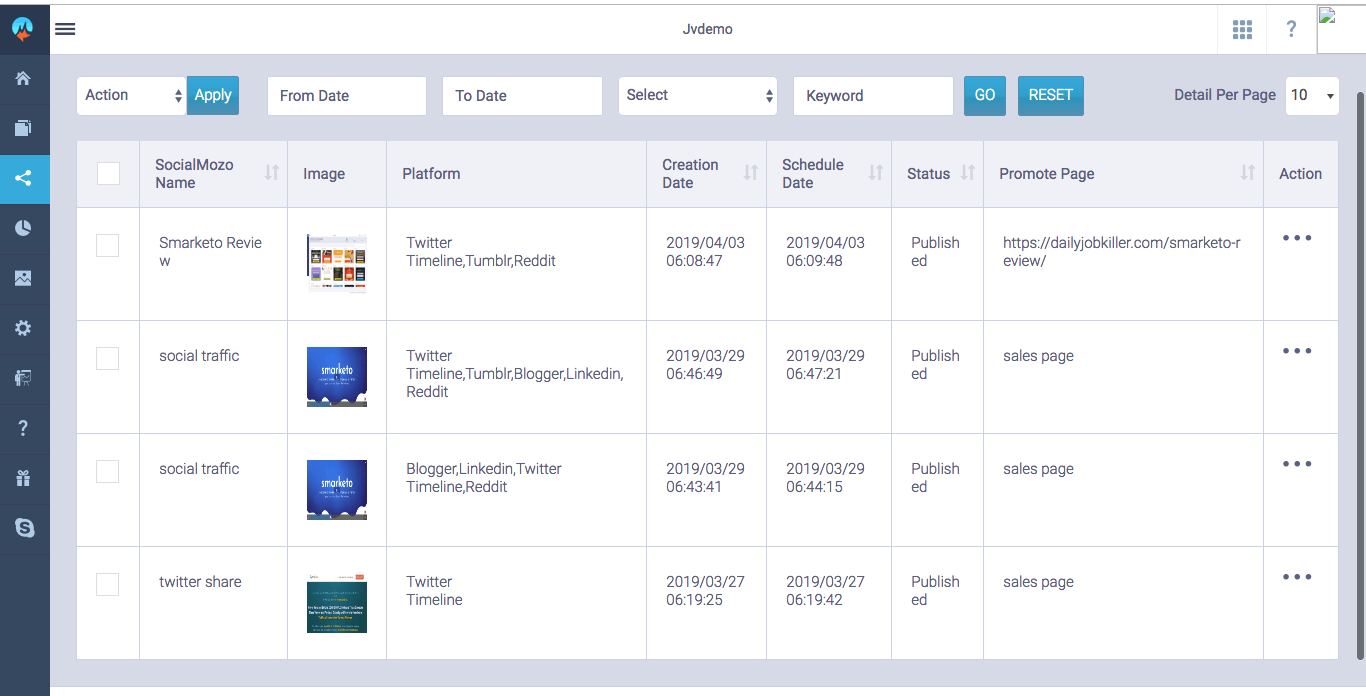 Now,you can view your Post on Social Media.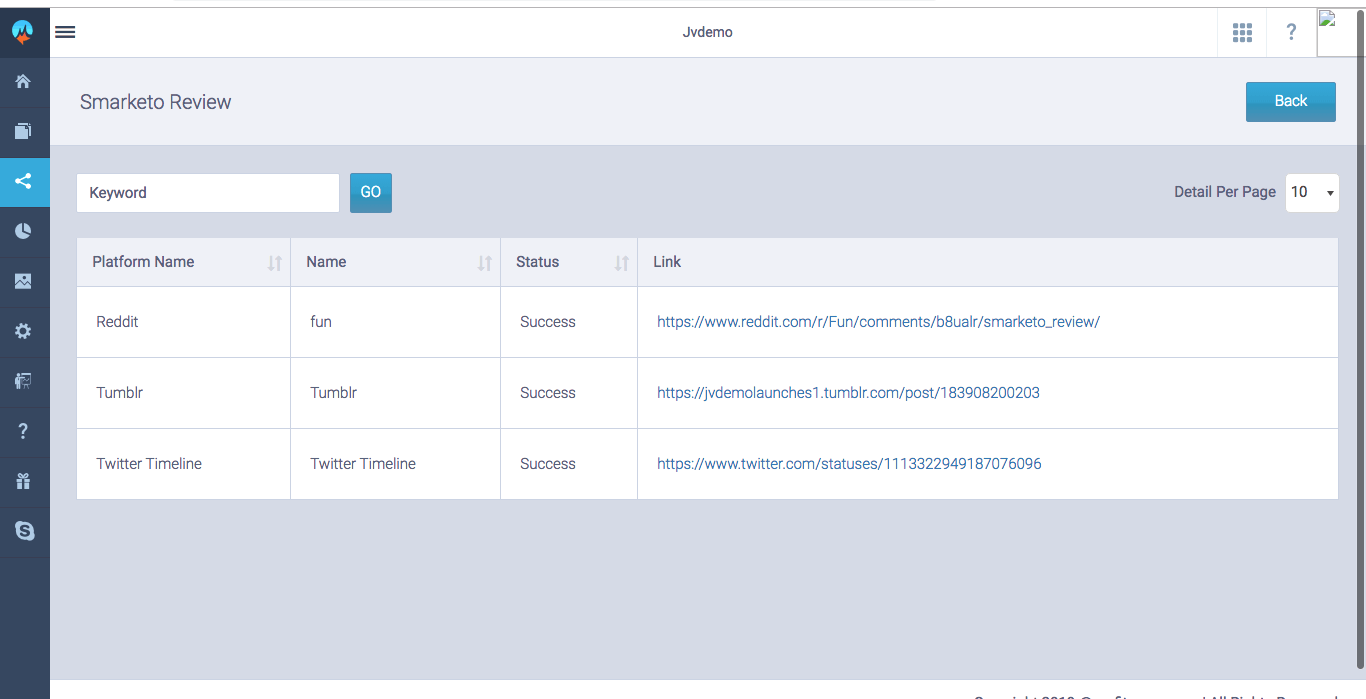 So,this means the software works.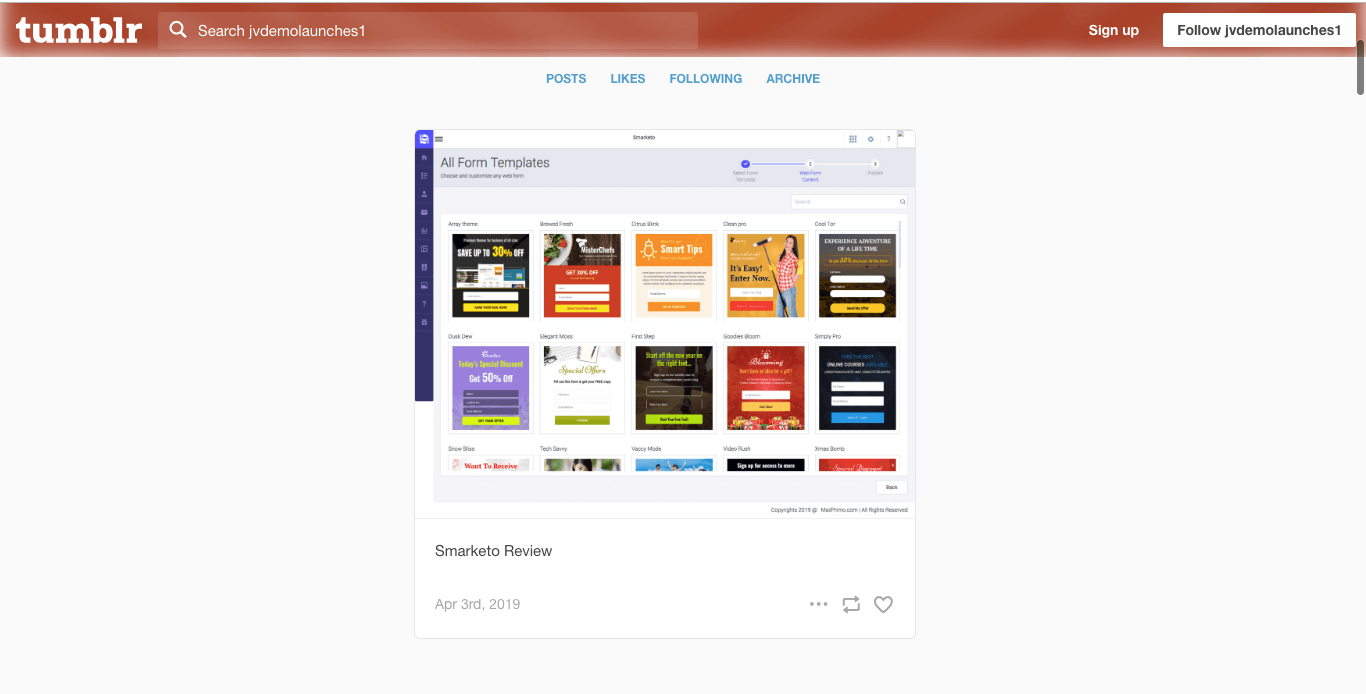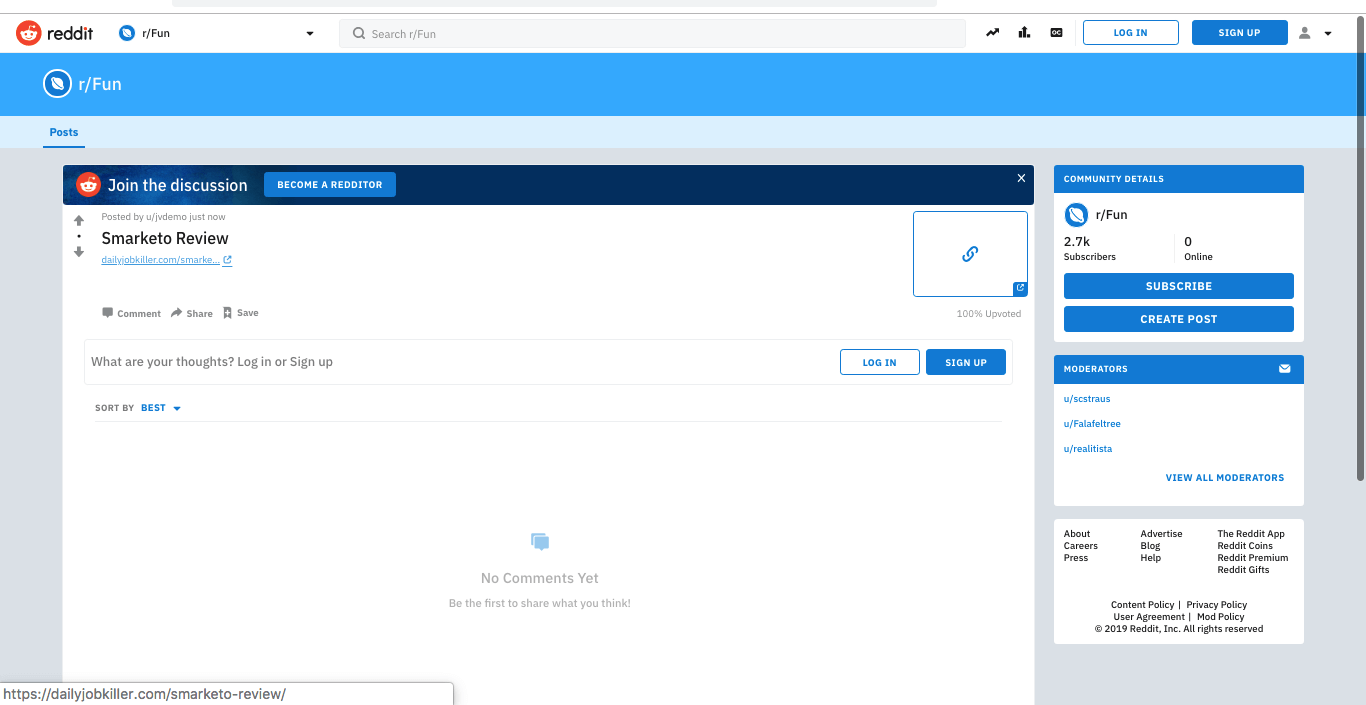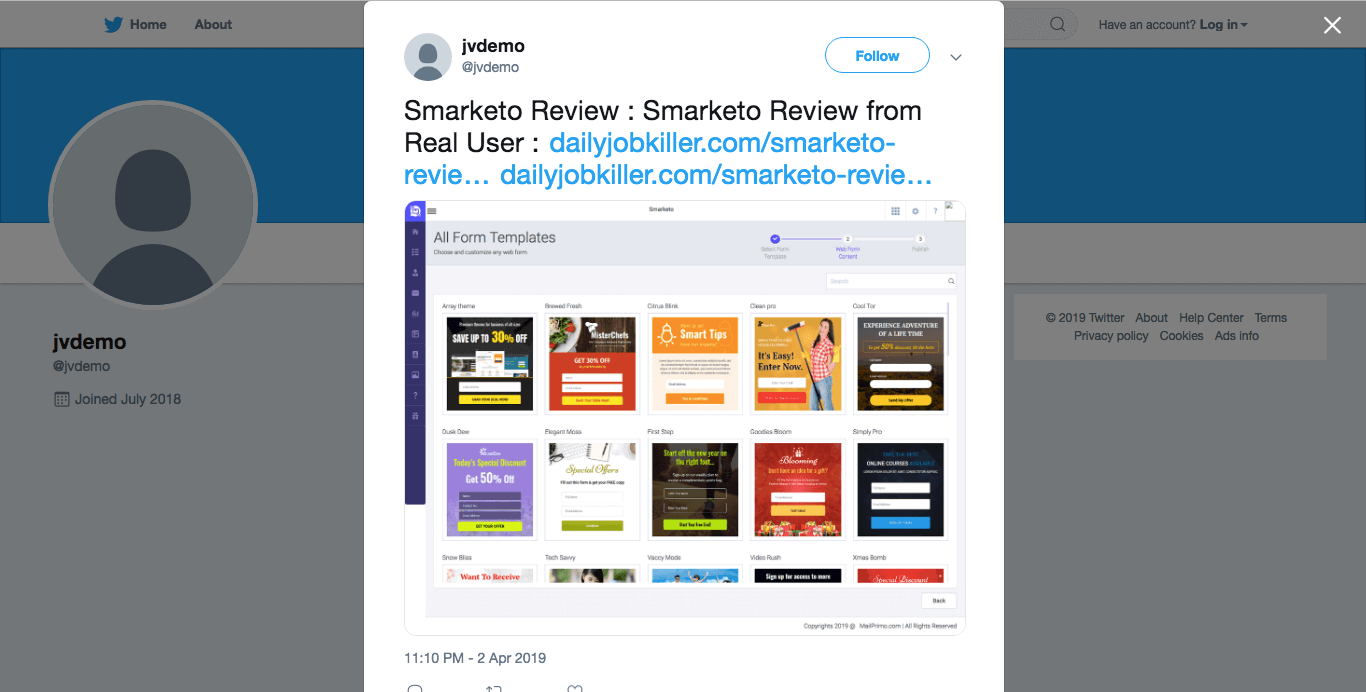 2.Popup Creator
When people visit your website or landing page,they may exit the page. So,we need to avoid that by using Exit-Intent Technology. Of course,nothing beats Catchy Popup.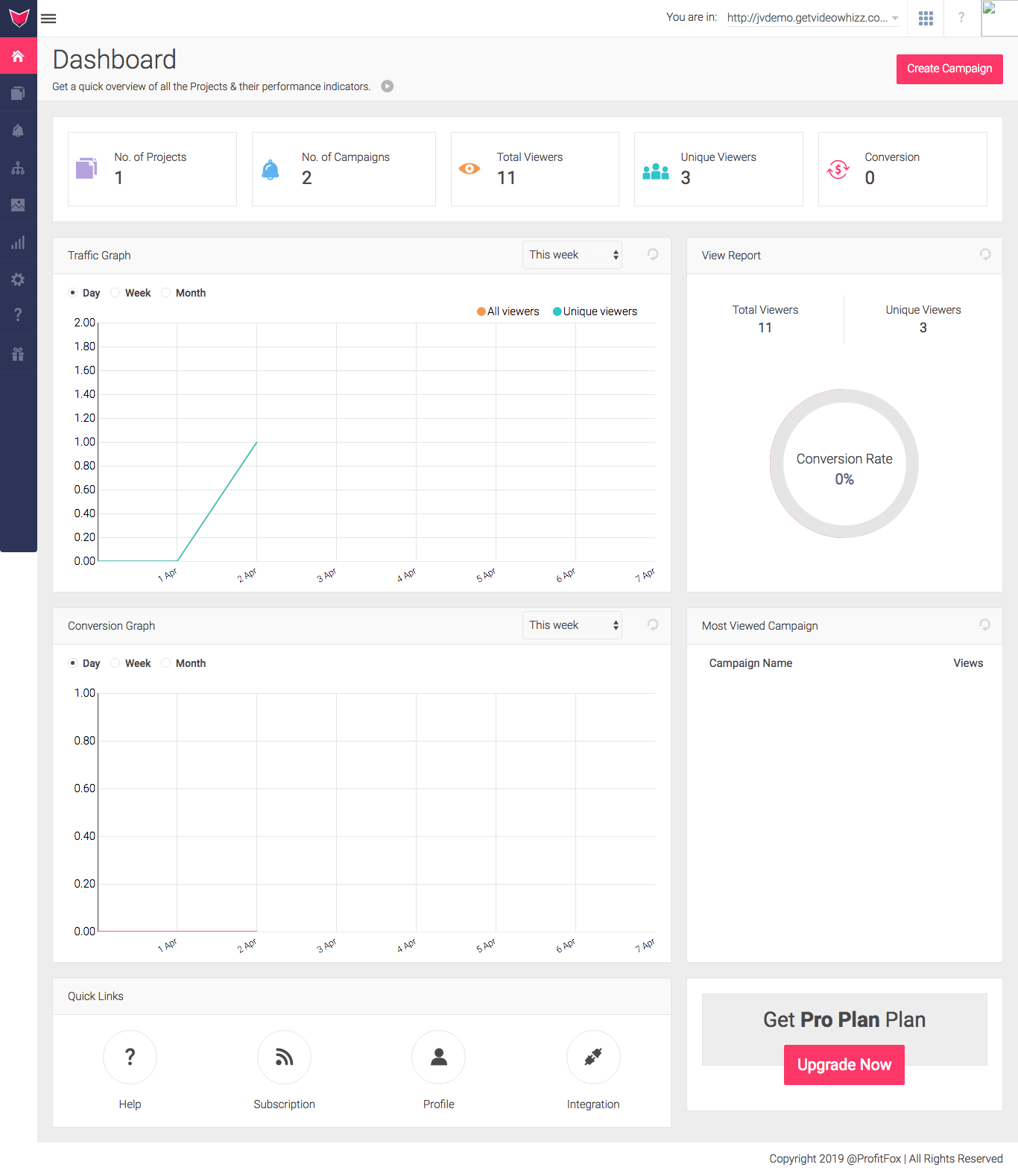 This works with any website builder (not just Smarketo) that provides Embeddable Head Script.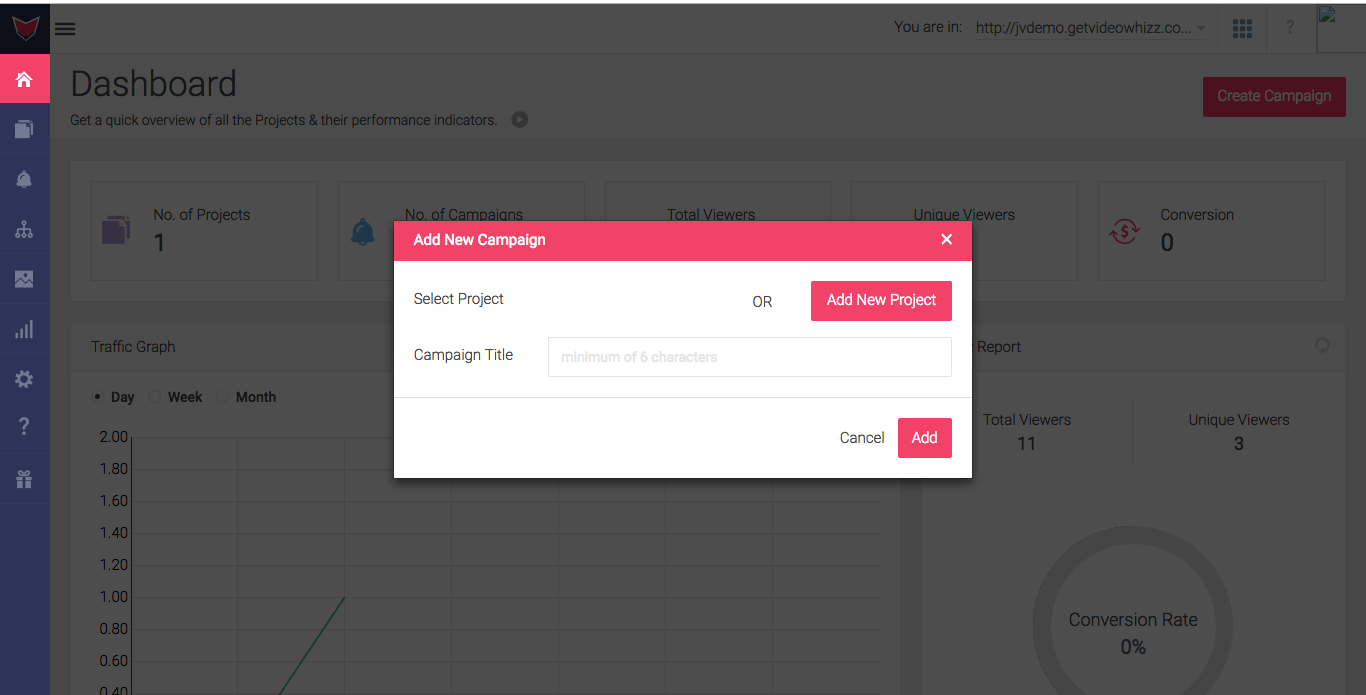 These are popup templates in the membership.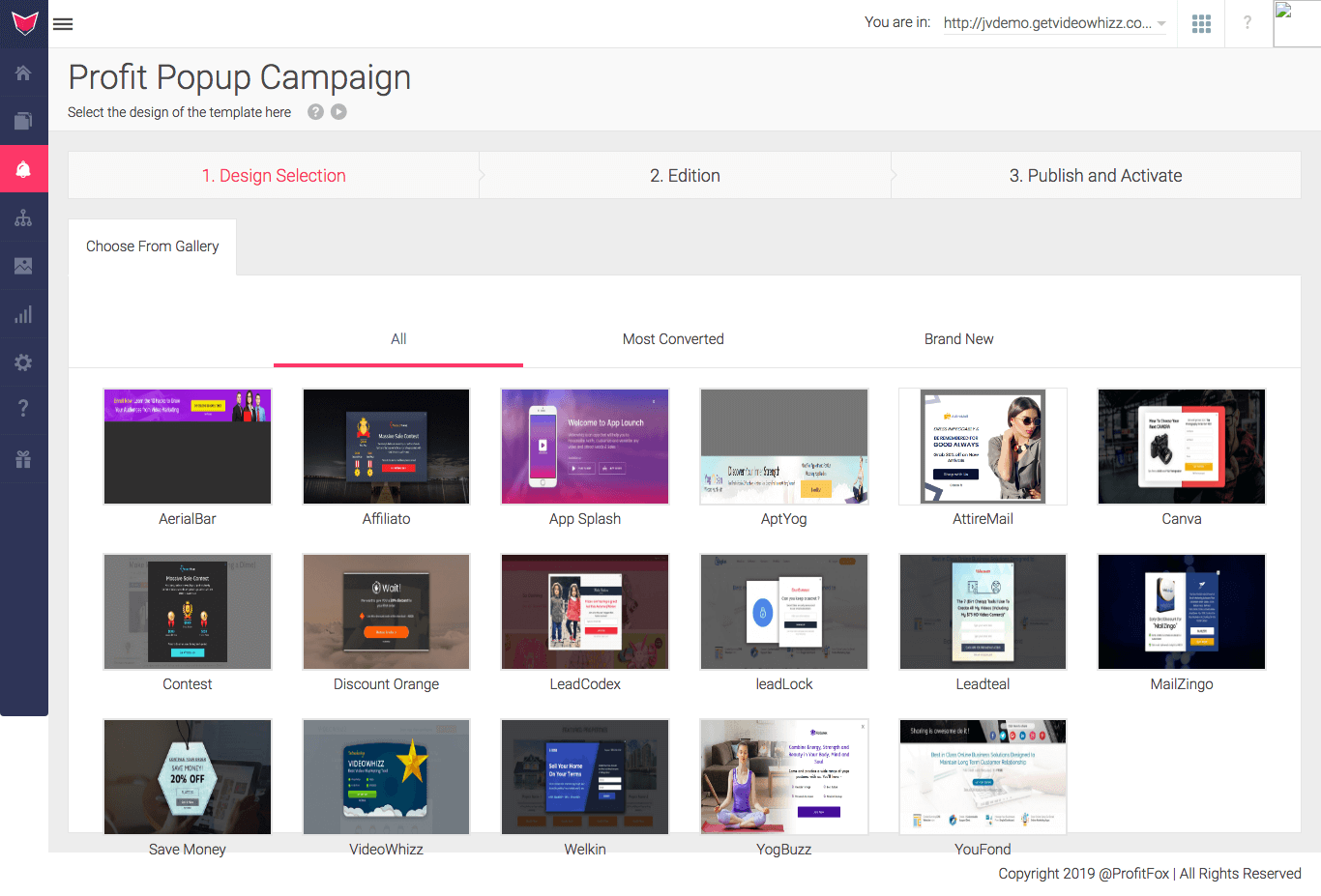 For example,this one is a full page overlay popup.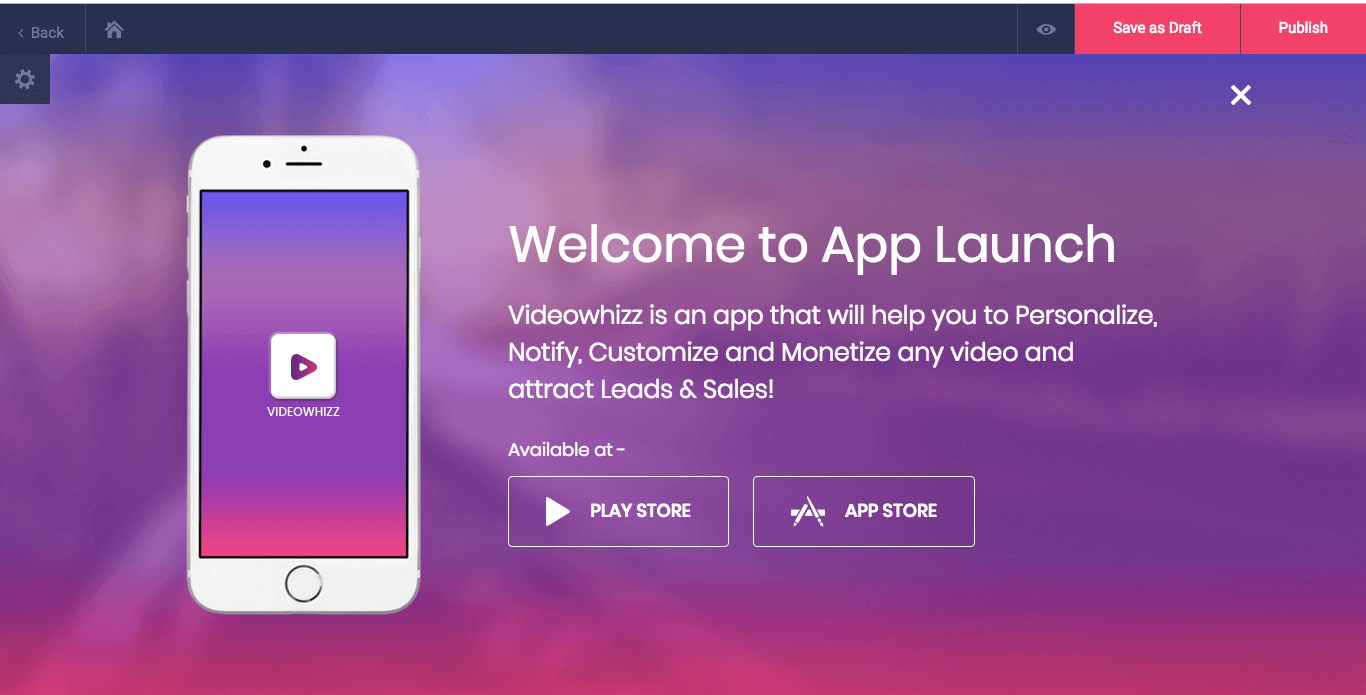 Once you finish editing the popup,you can setup display and trigger.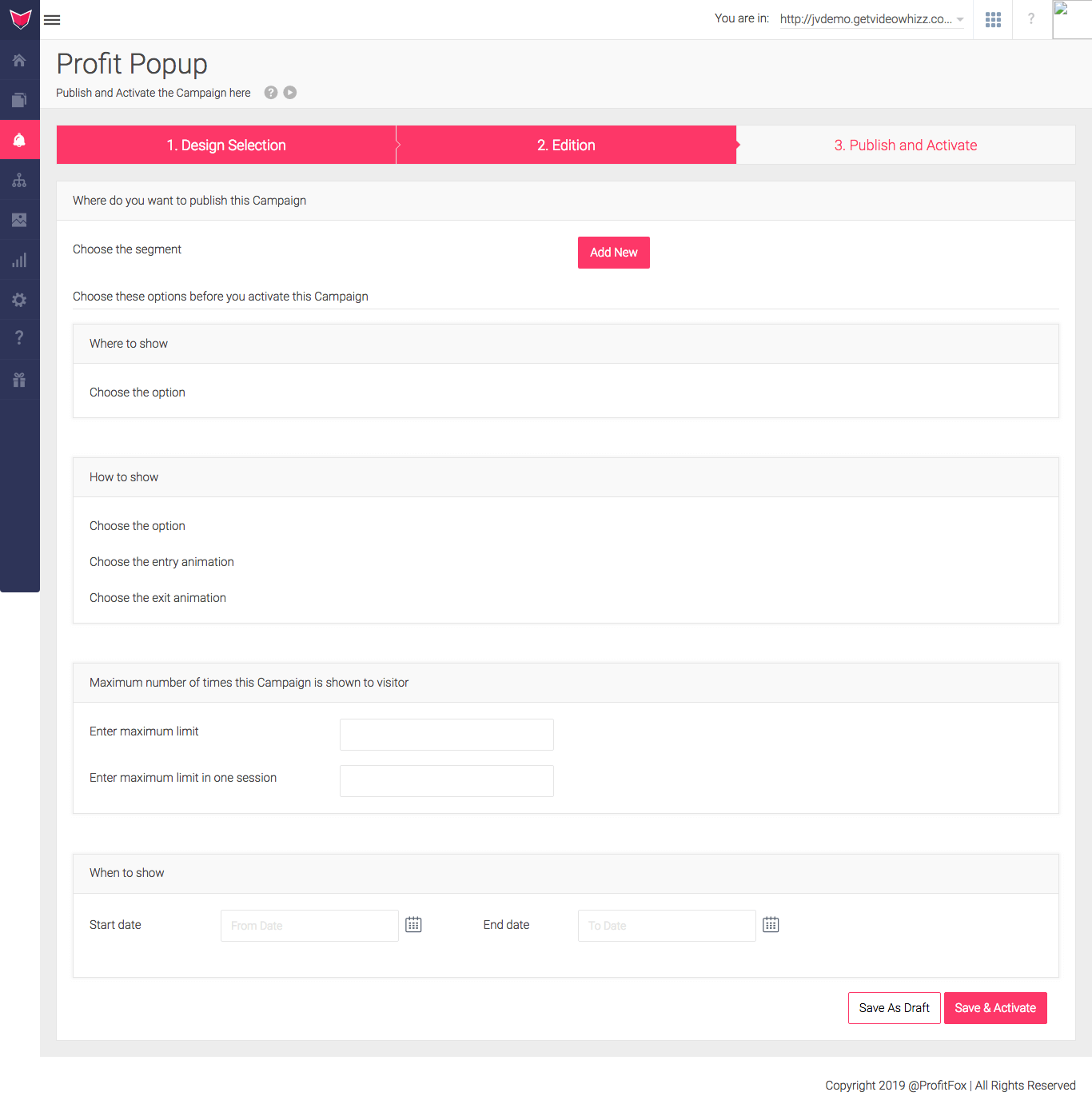 An idea from this one is to use Personalization Technology so that people won't feel boring for popup.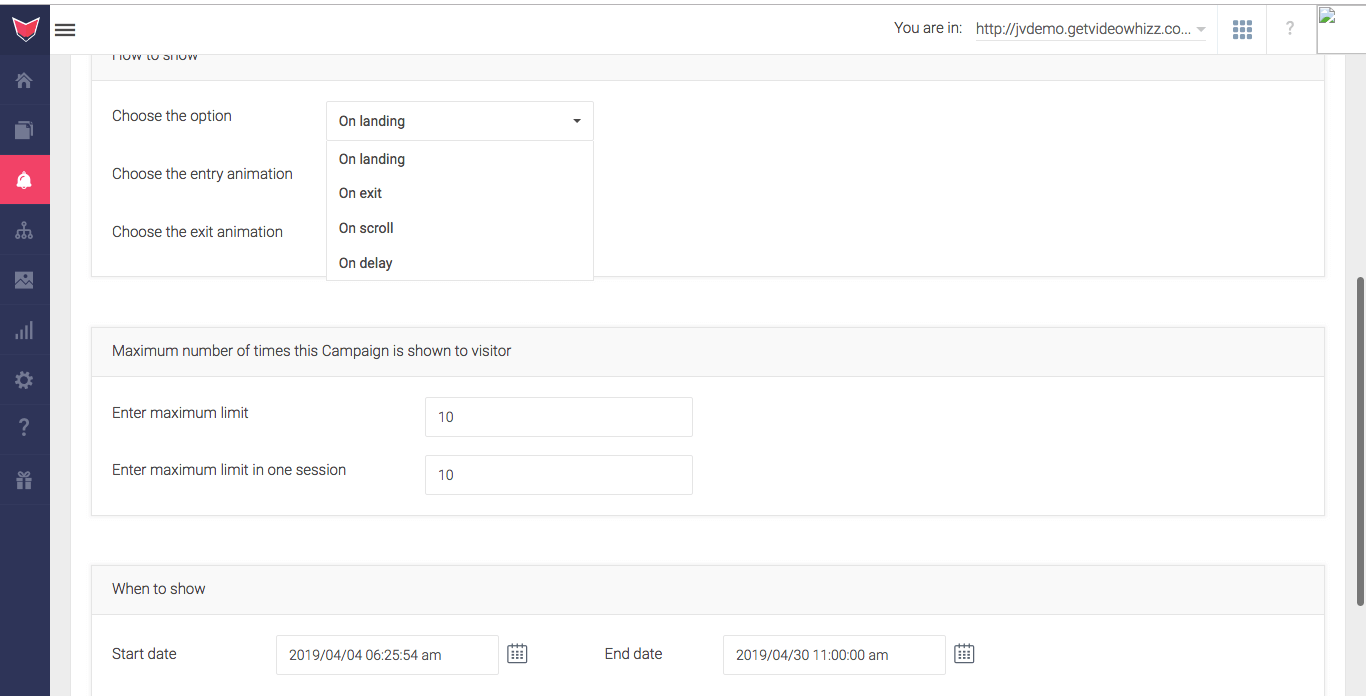 You have 2 options : share the popup page to people or embed the Head Script at any page builder,website.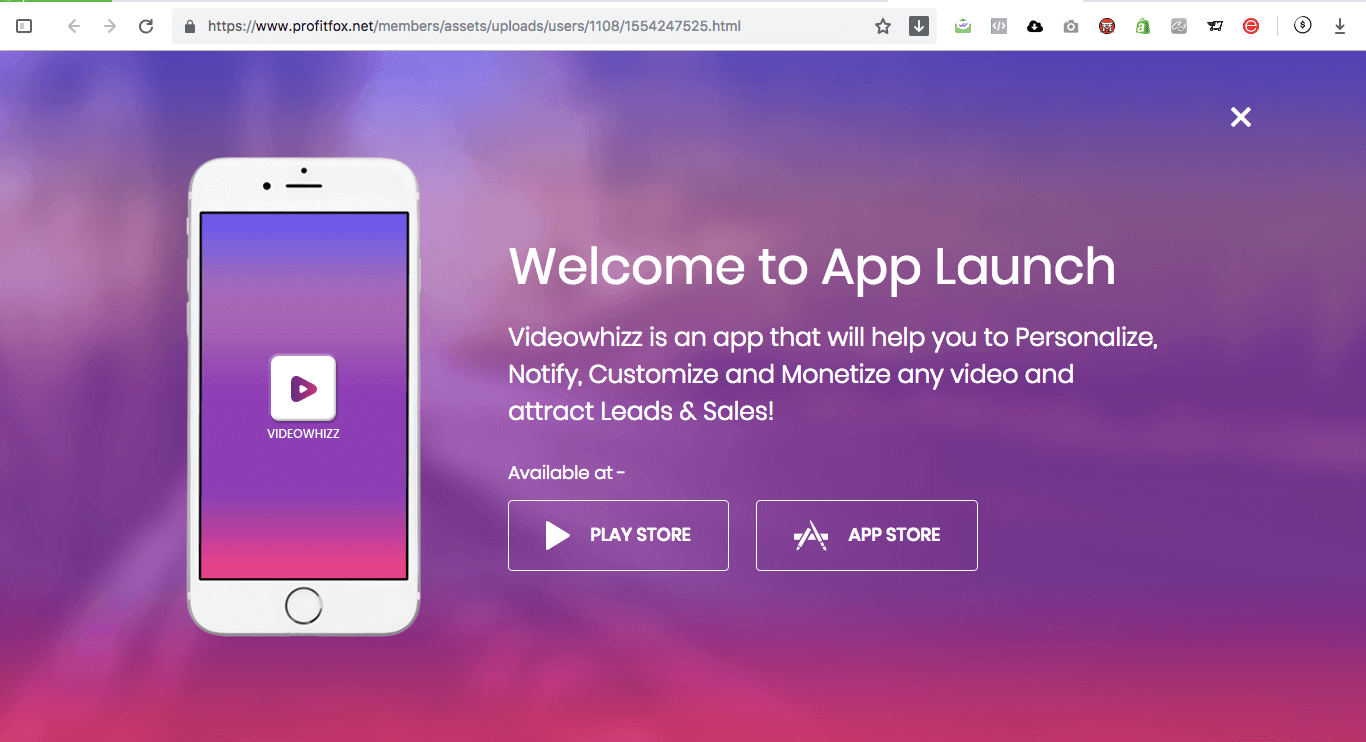 For those who have autoresponder connection,you can setup too.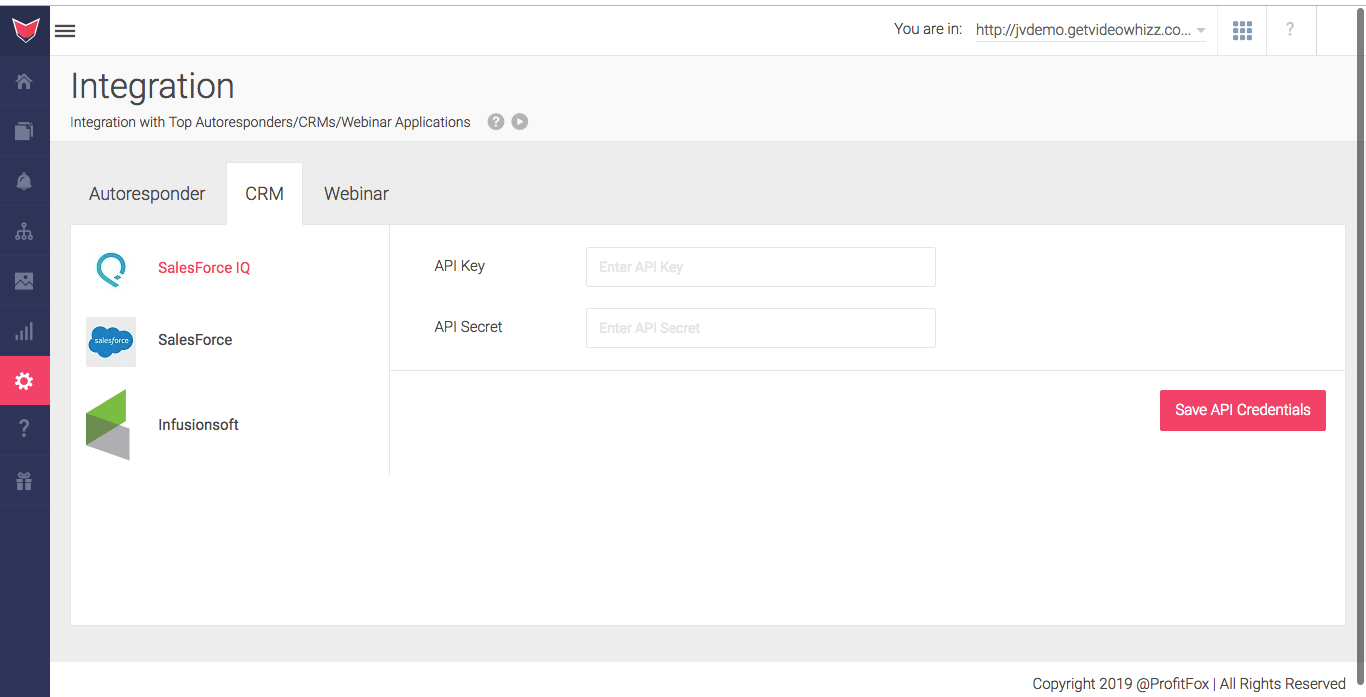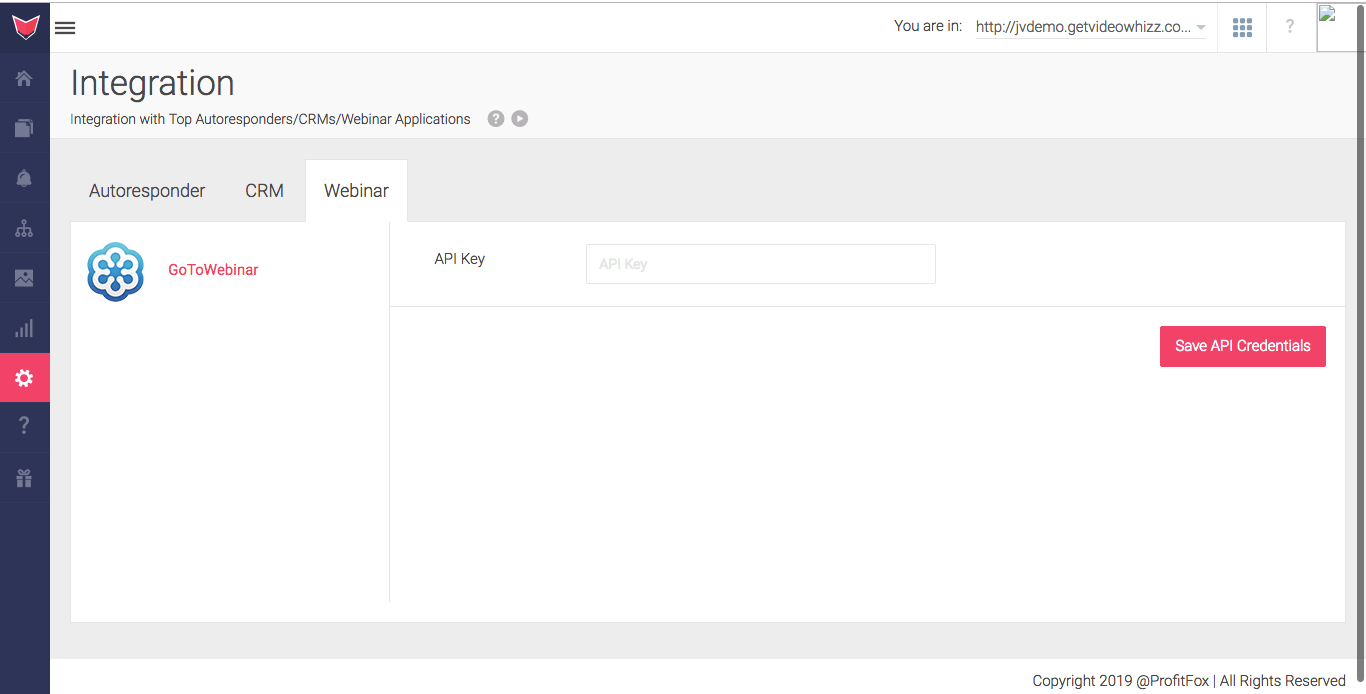 There's no custom HTML required,it works with API Access Key.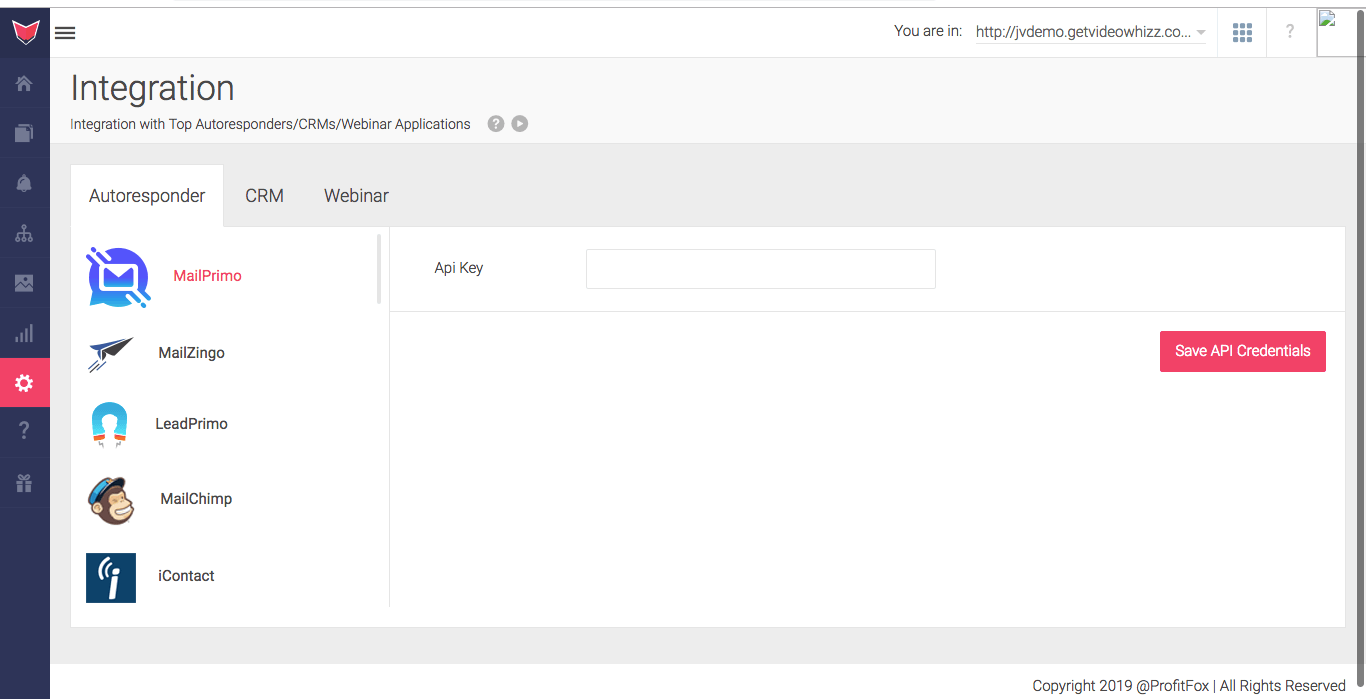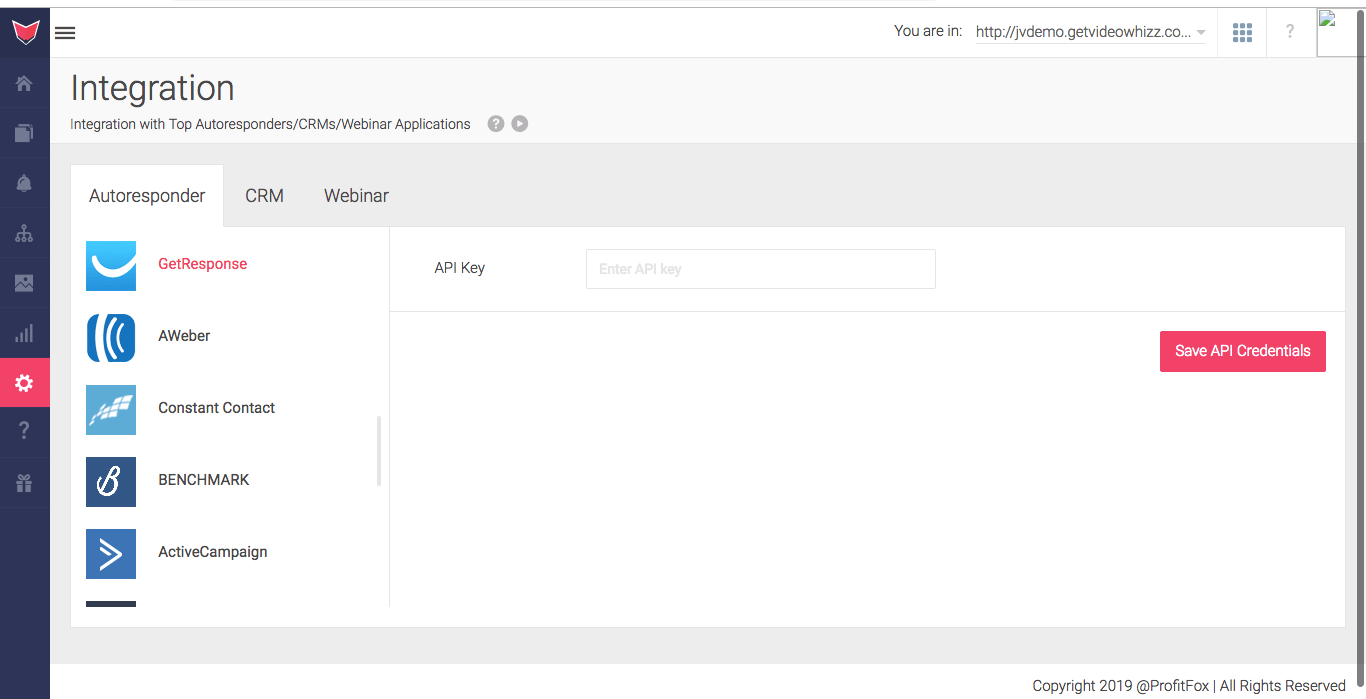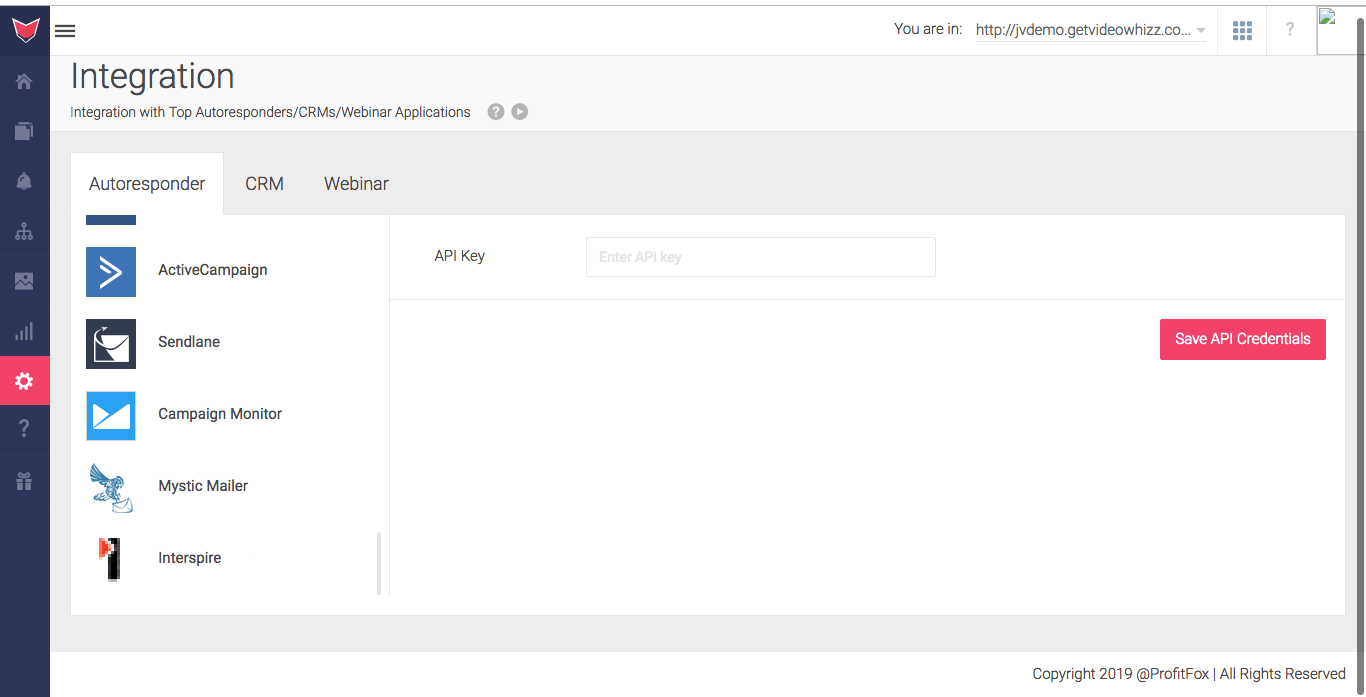 Before adding popup to your website,don't forget to verify it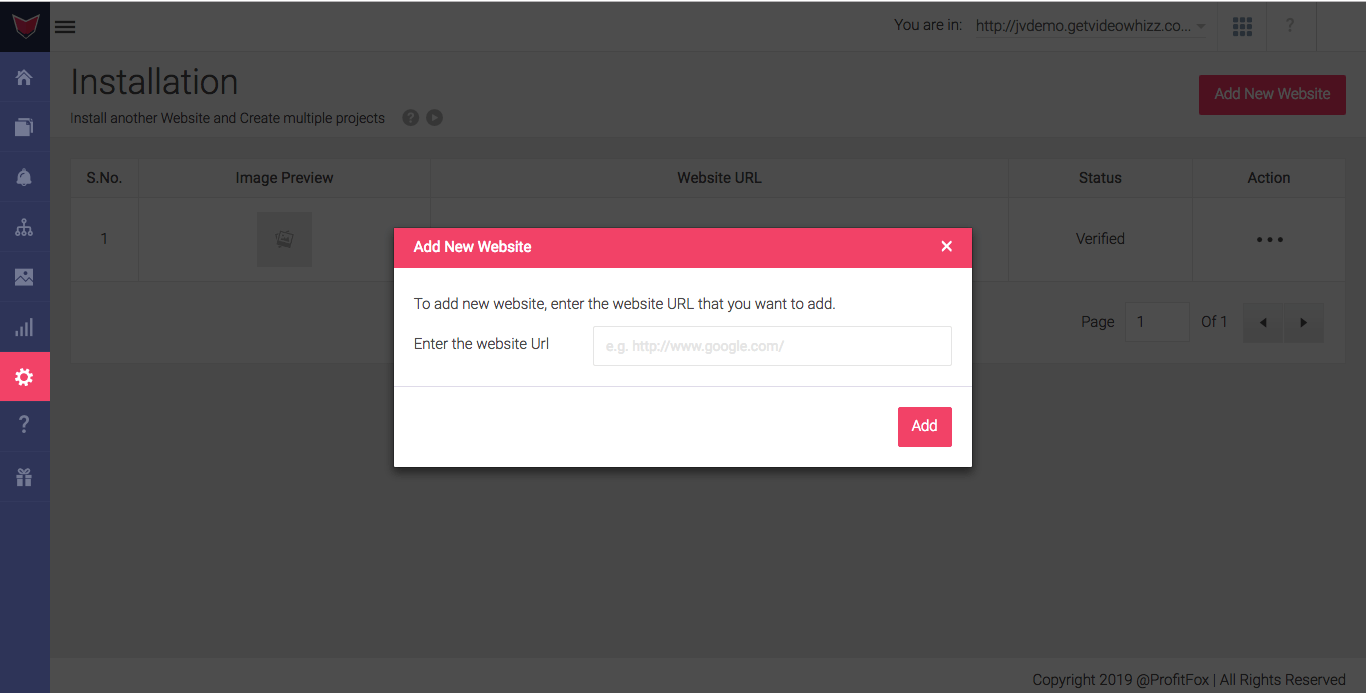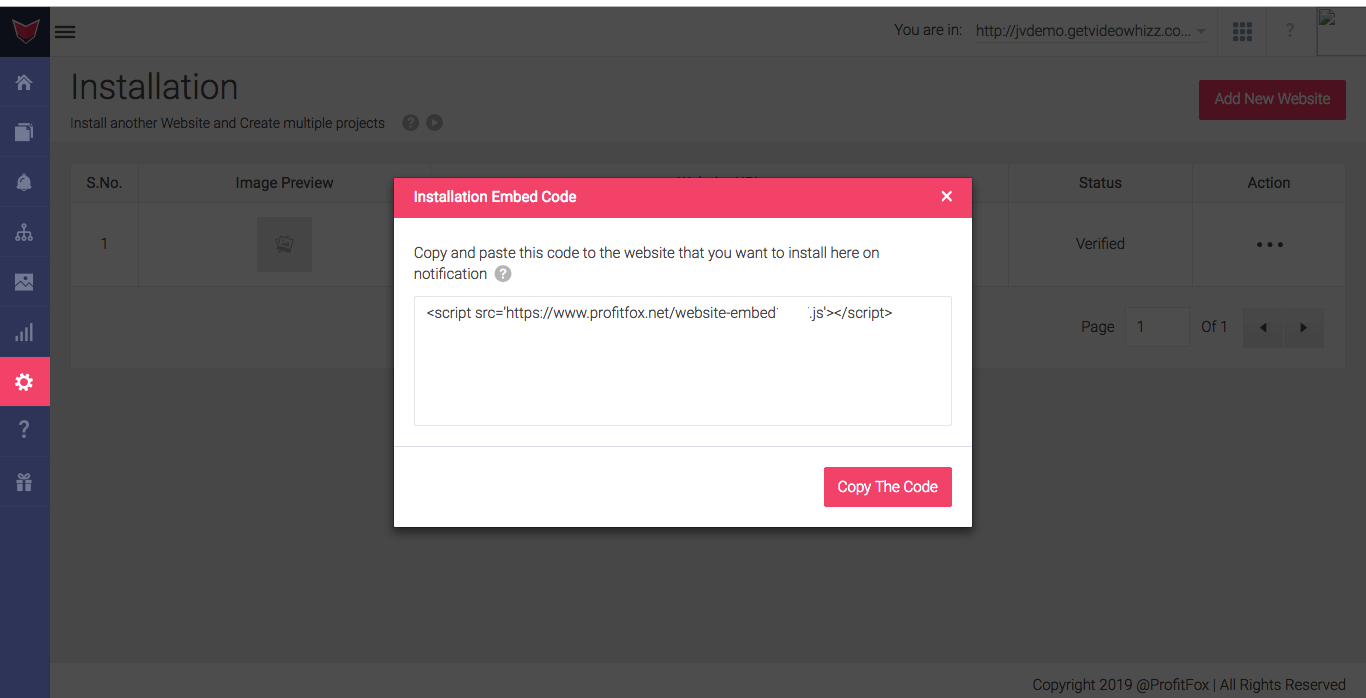 3.Email Autoresponder
Normally,this type of budget can cost you monthly but now you don't have to pay monthly thanks to Smarketo.
You can send unlimited emails to unlimited subscribers. There's no SMTP required but if you have own,you can use this.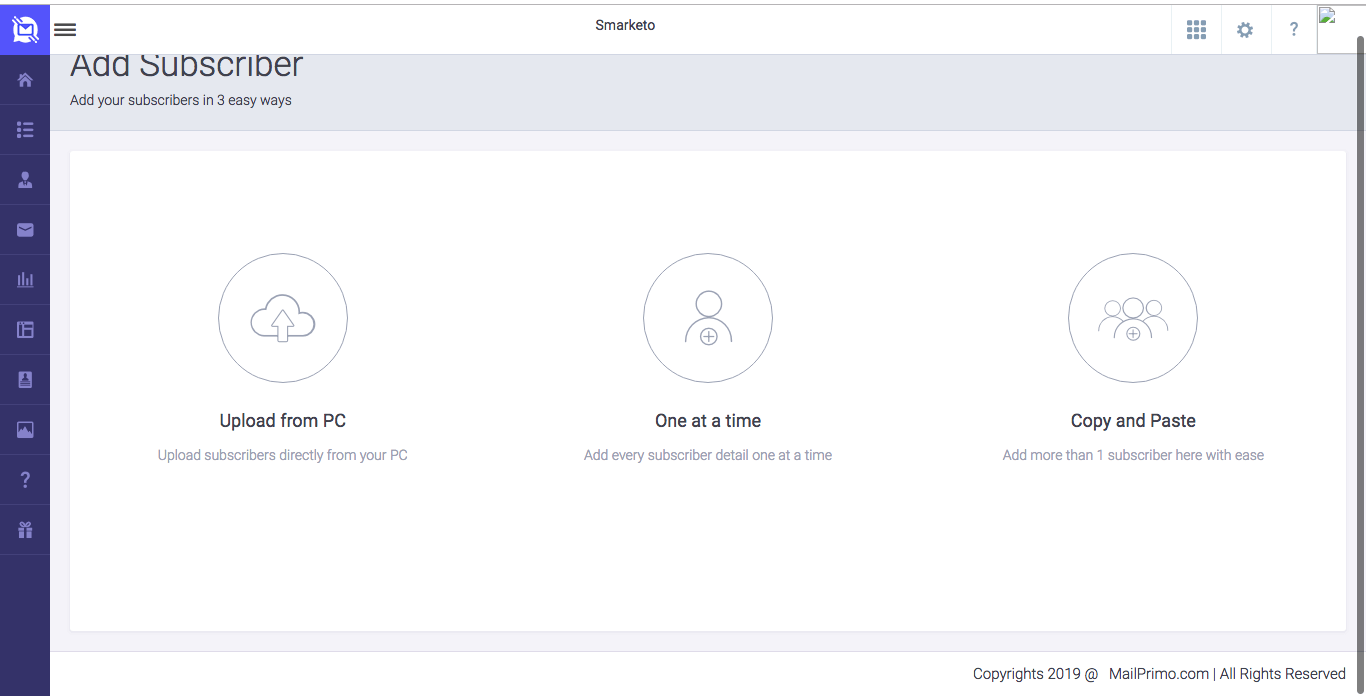 If you have an existing list,you can import file to server. When using Smarketo,SMTP is not compulsory but if you have,you can set it up.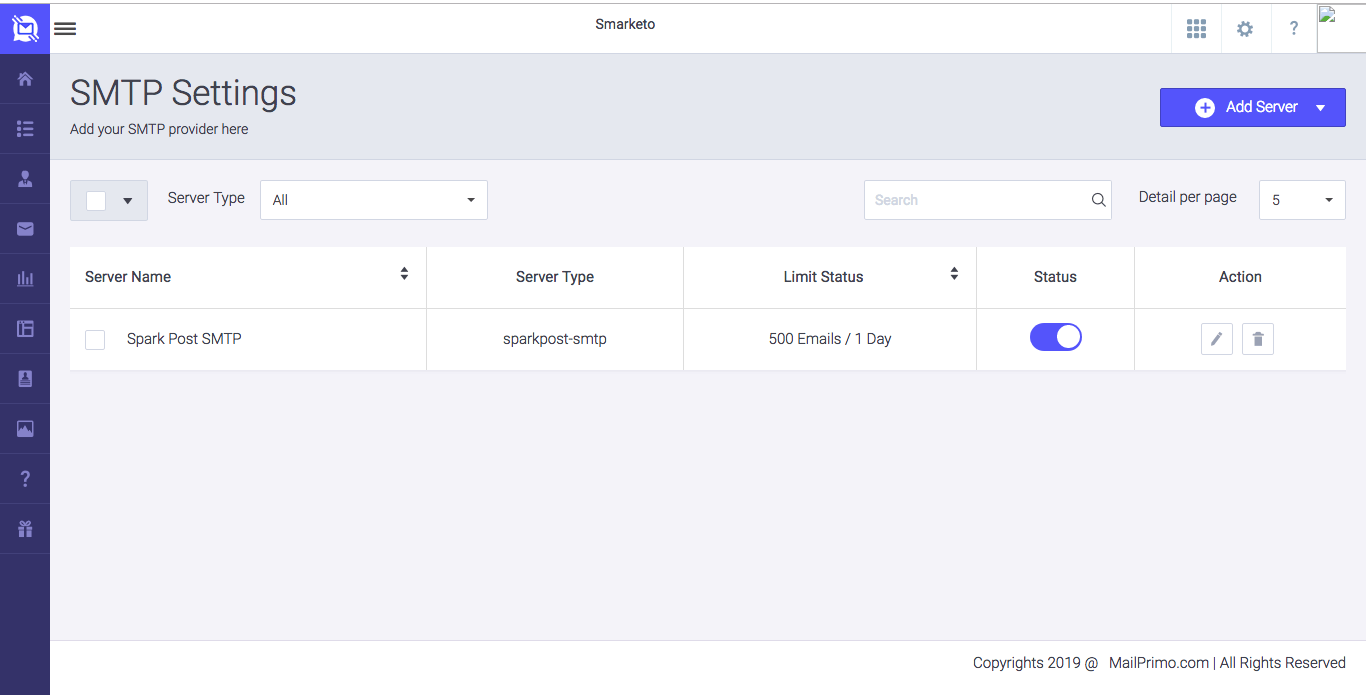 It has connection with both free and paid services.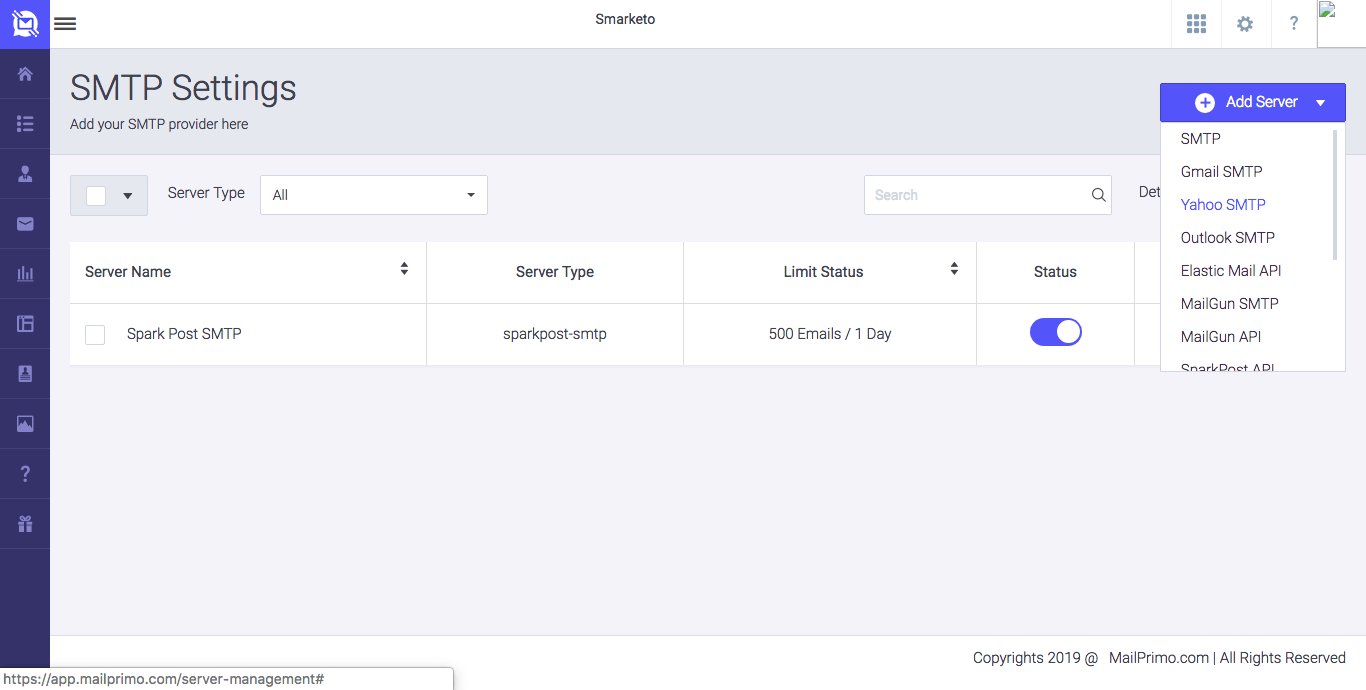 If integrating,i strongly recommend Amazon Ses as it's affordable.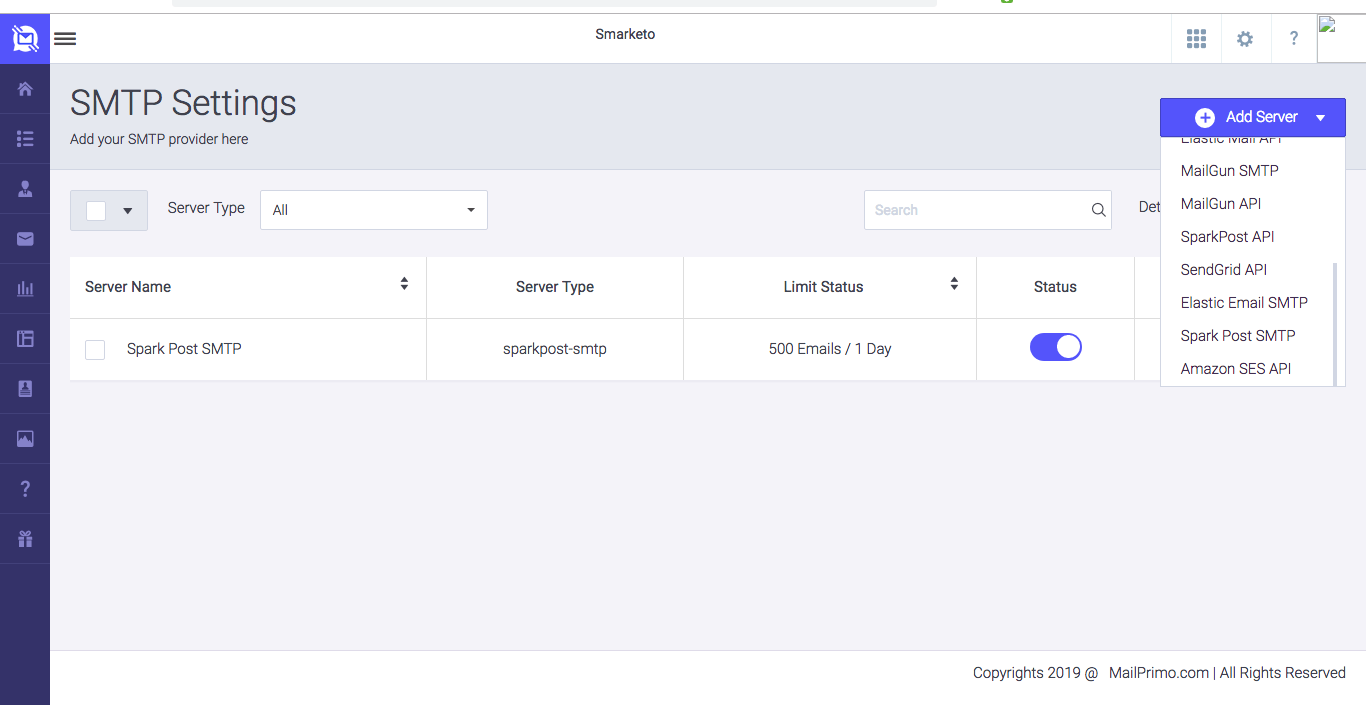 For those who use WP Hosting,you can come there and then get your SMTP details.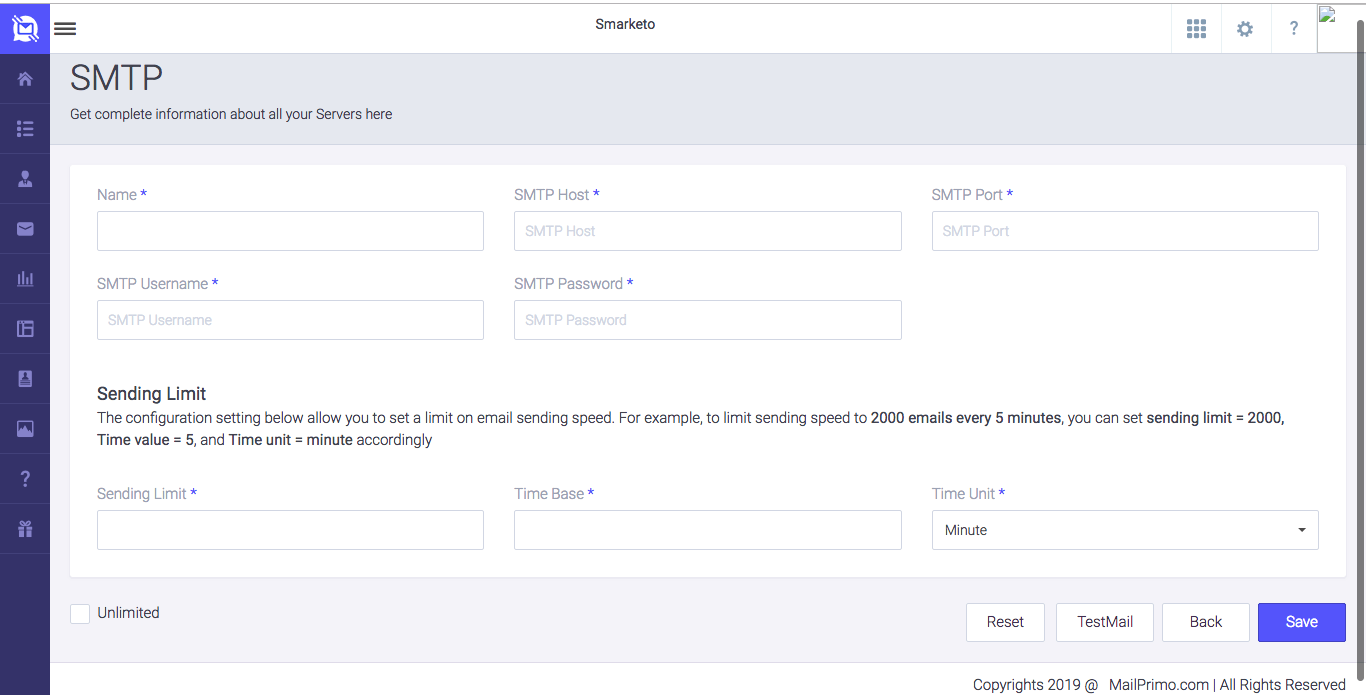 a.From Creator
With Smarketo,you can build a beautiful optin form to collect subscribers.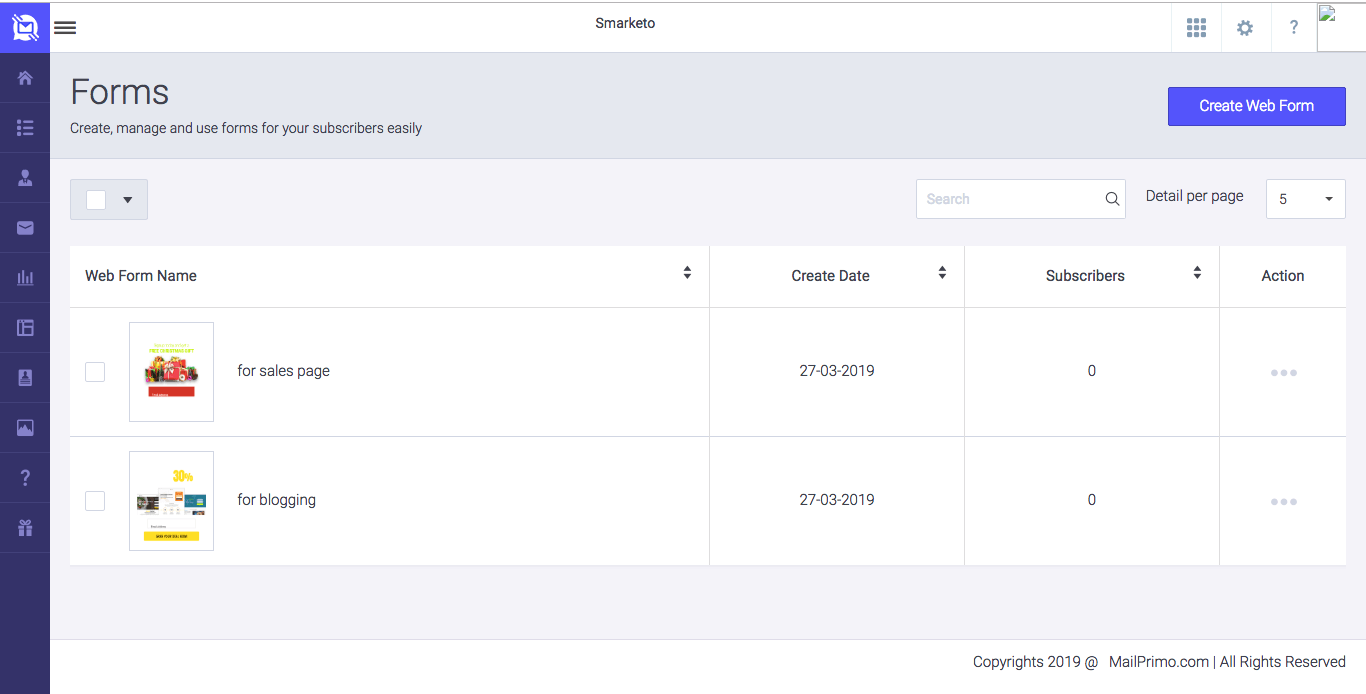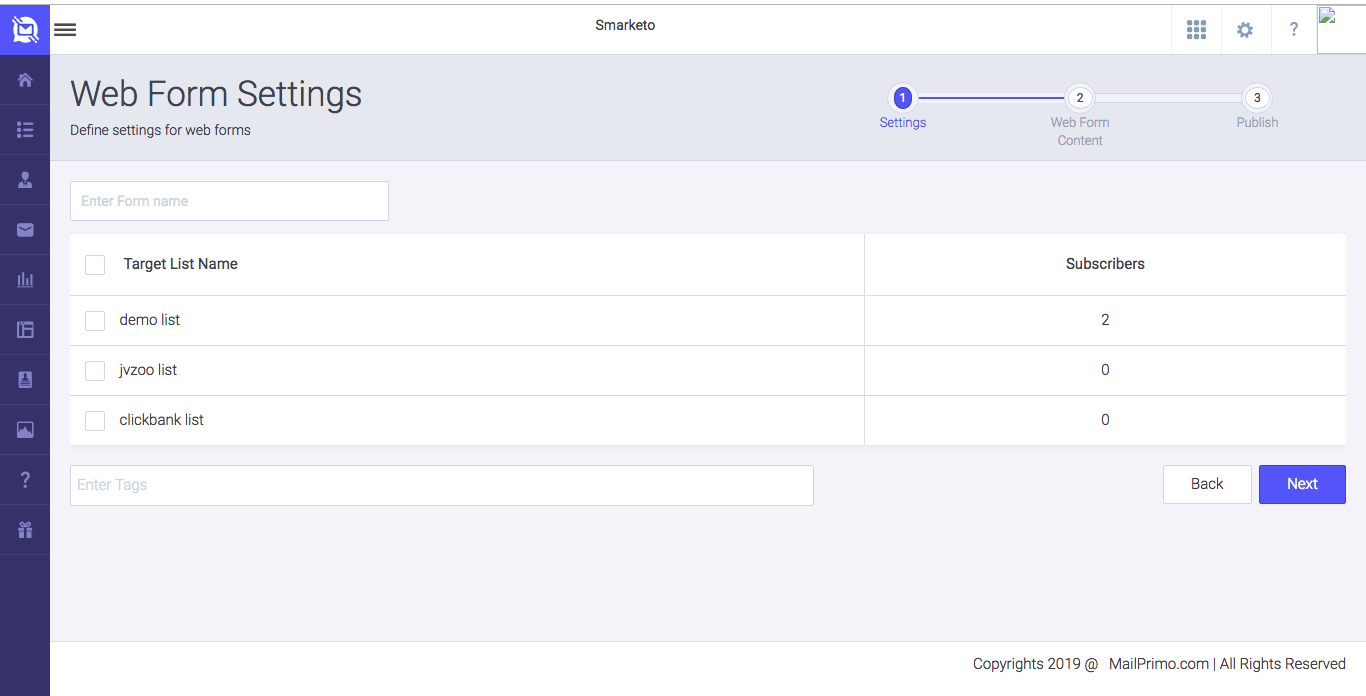 Before creating,you will need a list first. Here are some optin form templates that Smarketo has.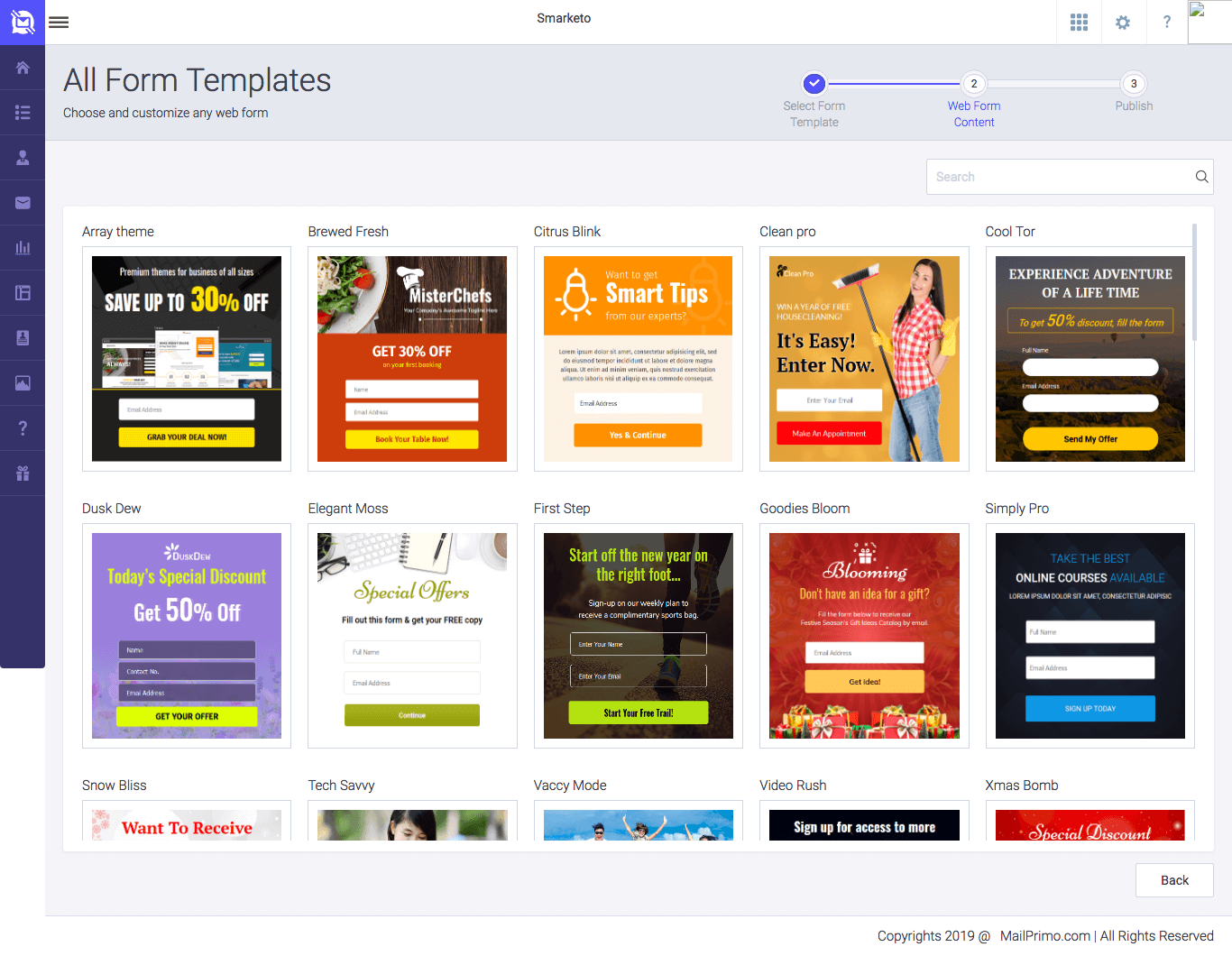 Here's an example form in reality.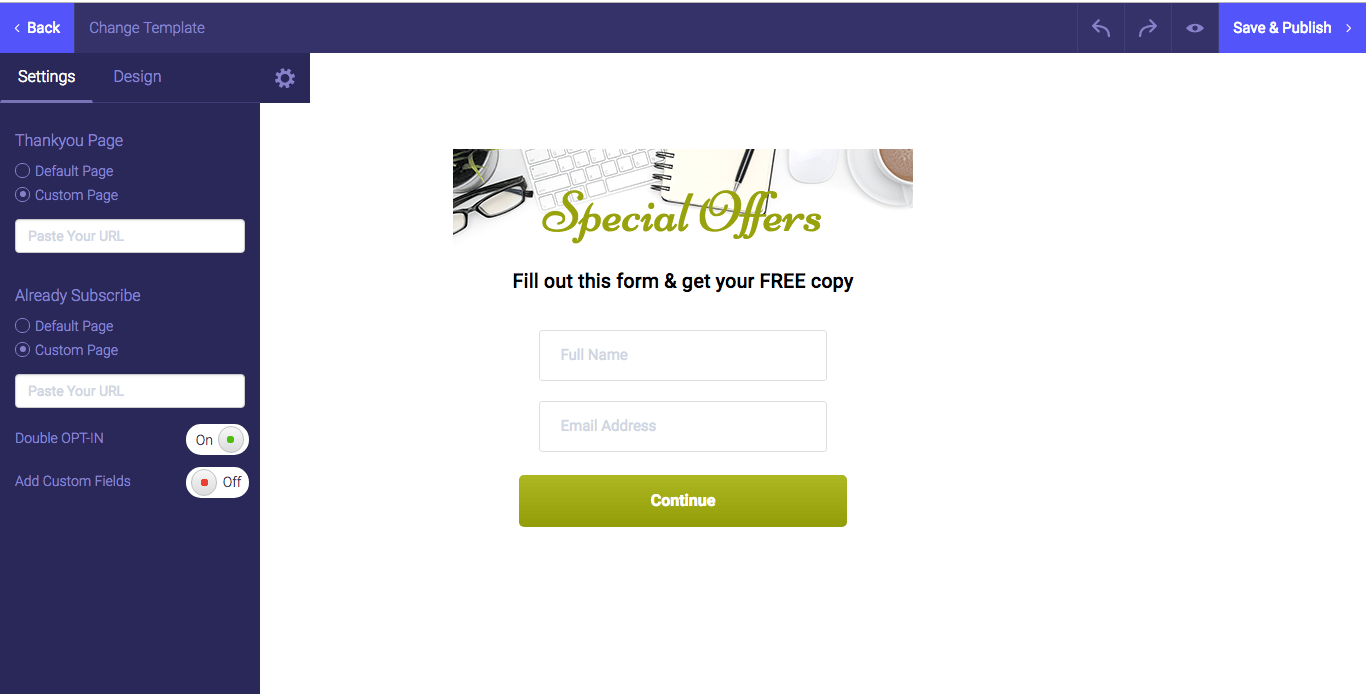 For section you don't like,you can Turn it Off.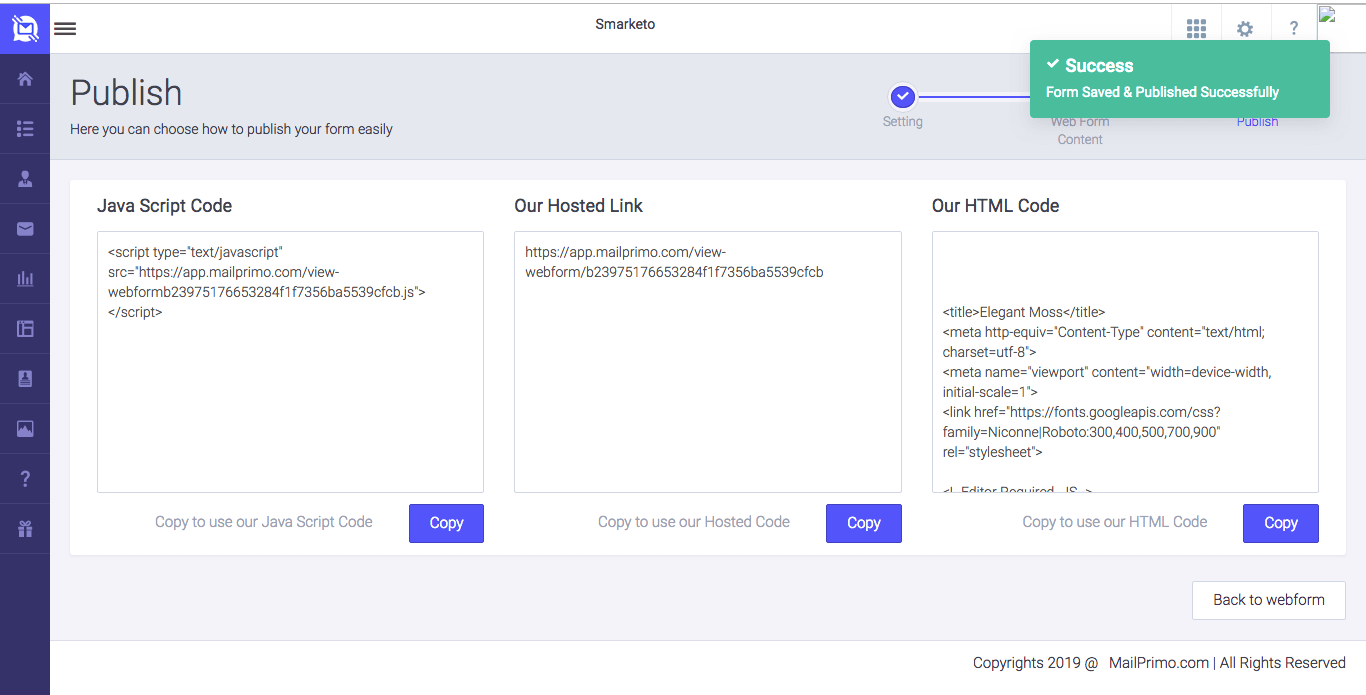 Once creating,you can see Script Code that you can embed everywhere and page builder.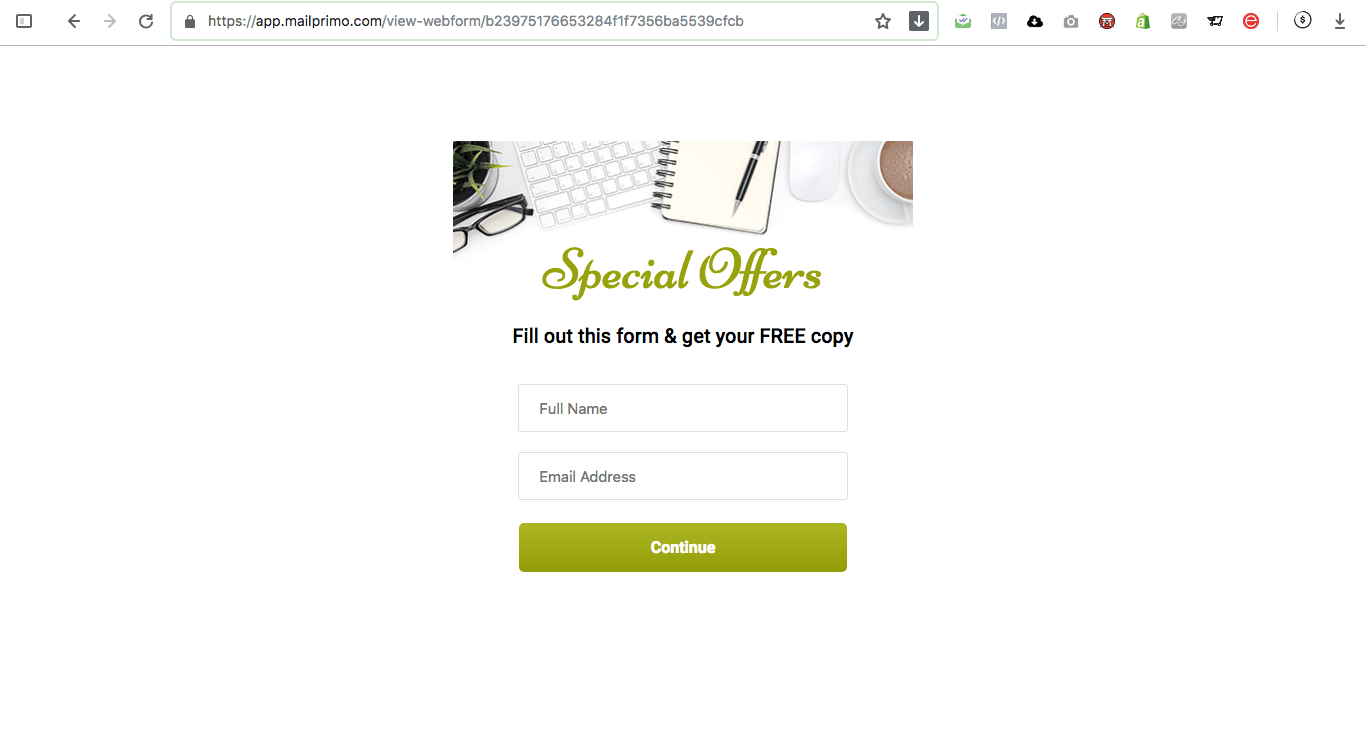 b.Email Editor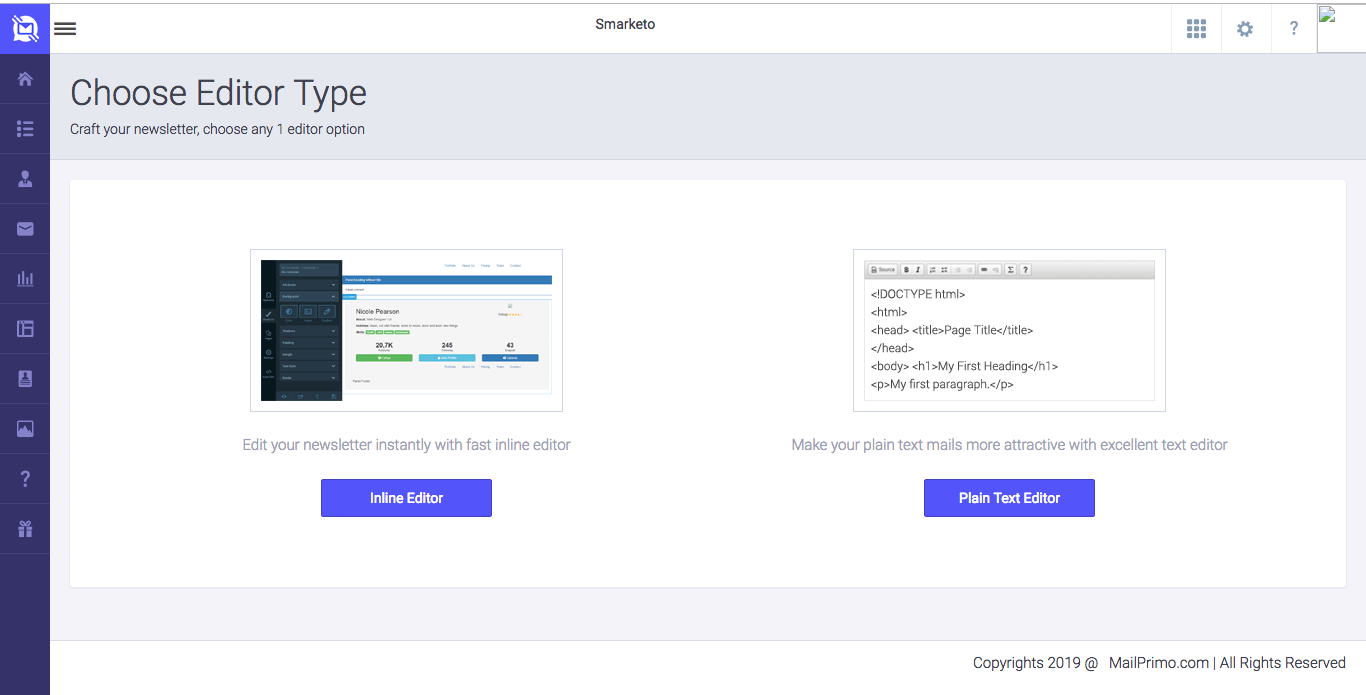 For each email you create,you have 2 options : using Plain Text or use their Built-in Email Templates.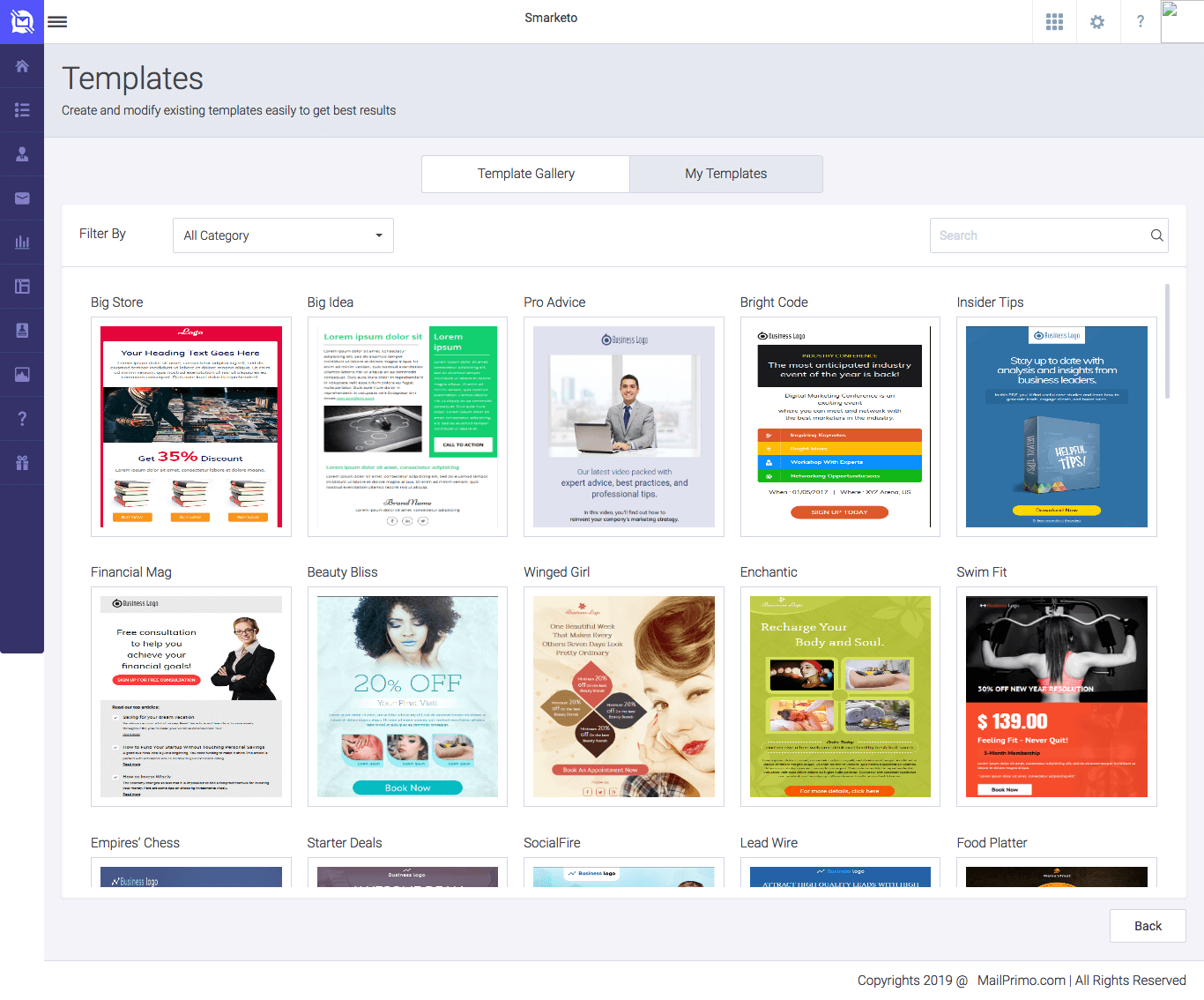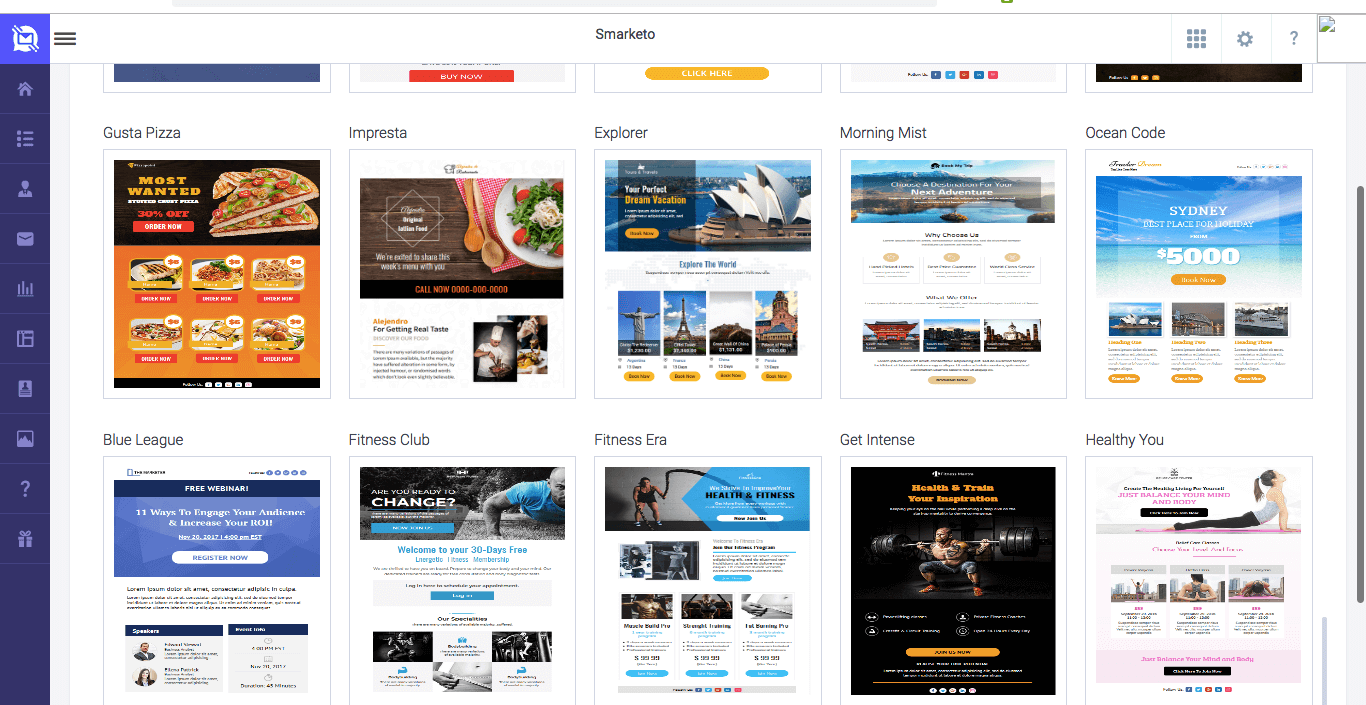 These are beautiful templates that converts if you have any promotion. This is the editor,you only need to customize text and images.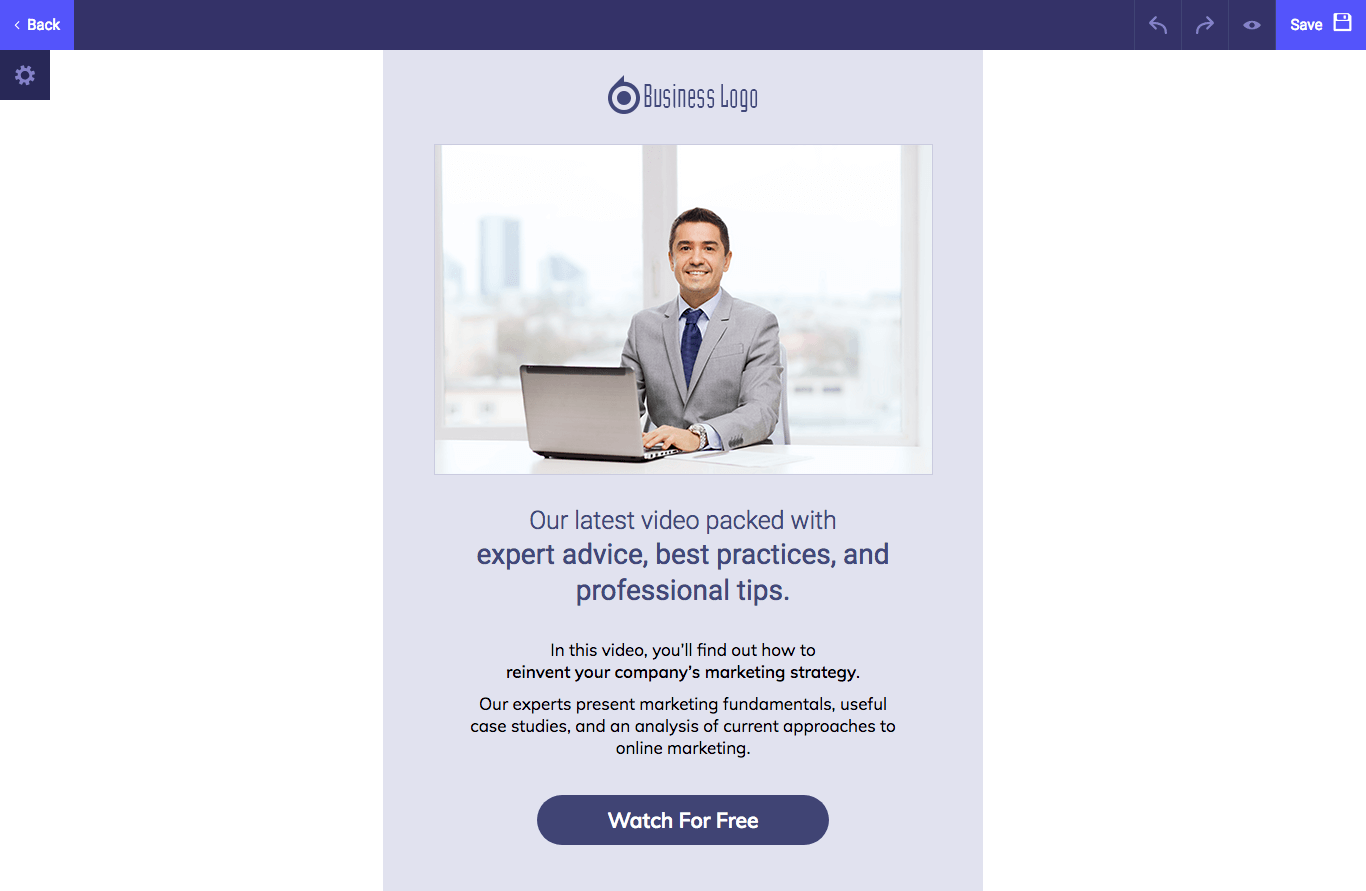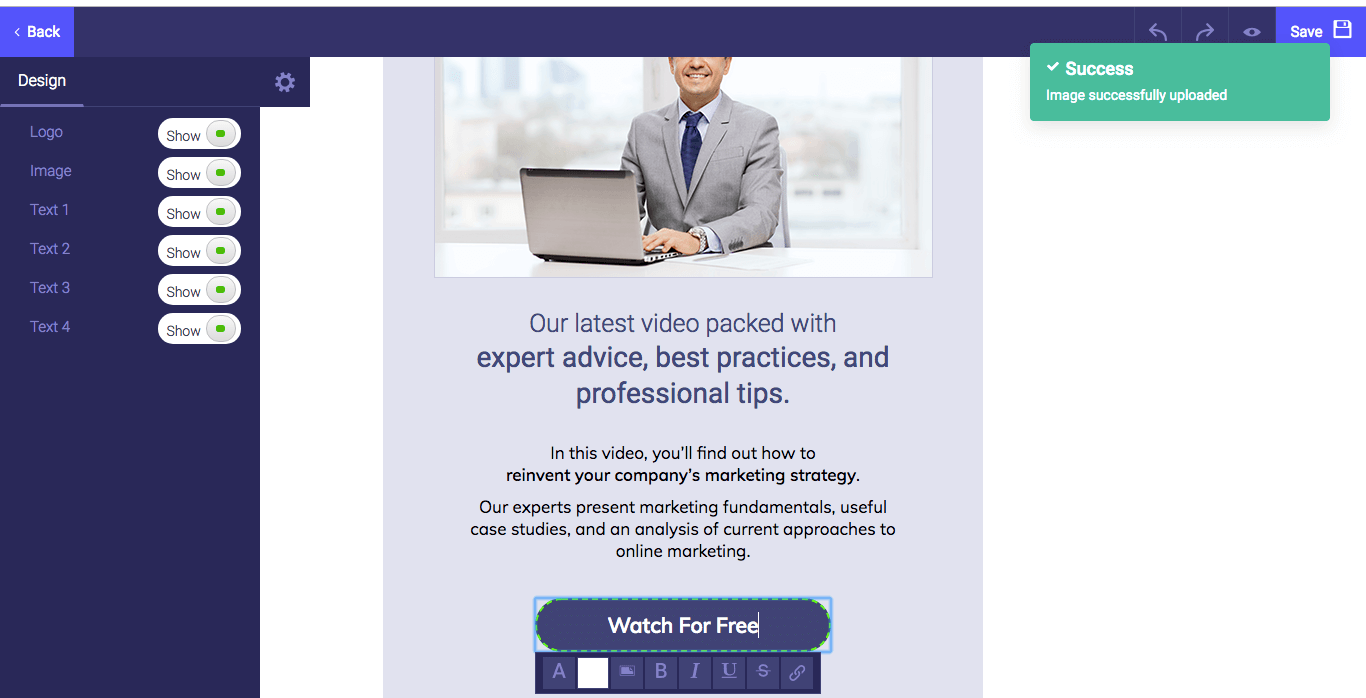 This is the plain Email Editor.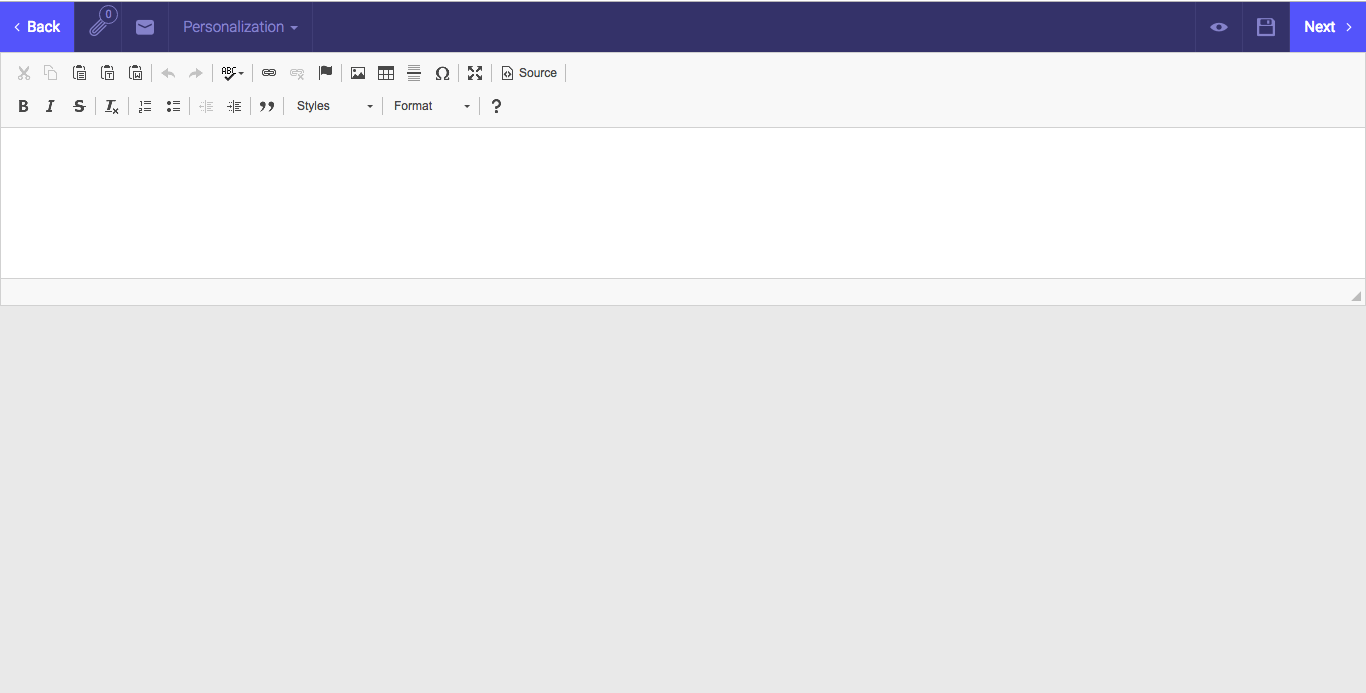 It allows you to attach file.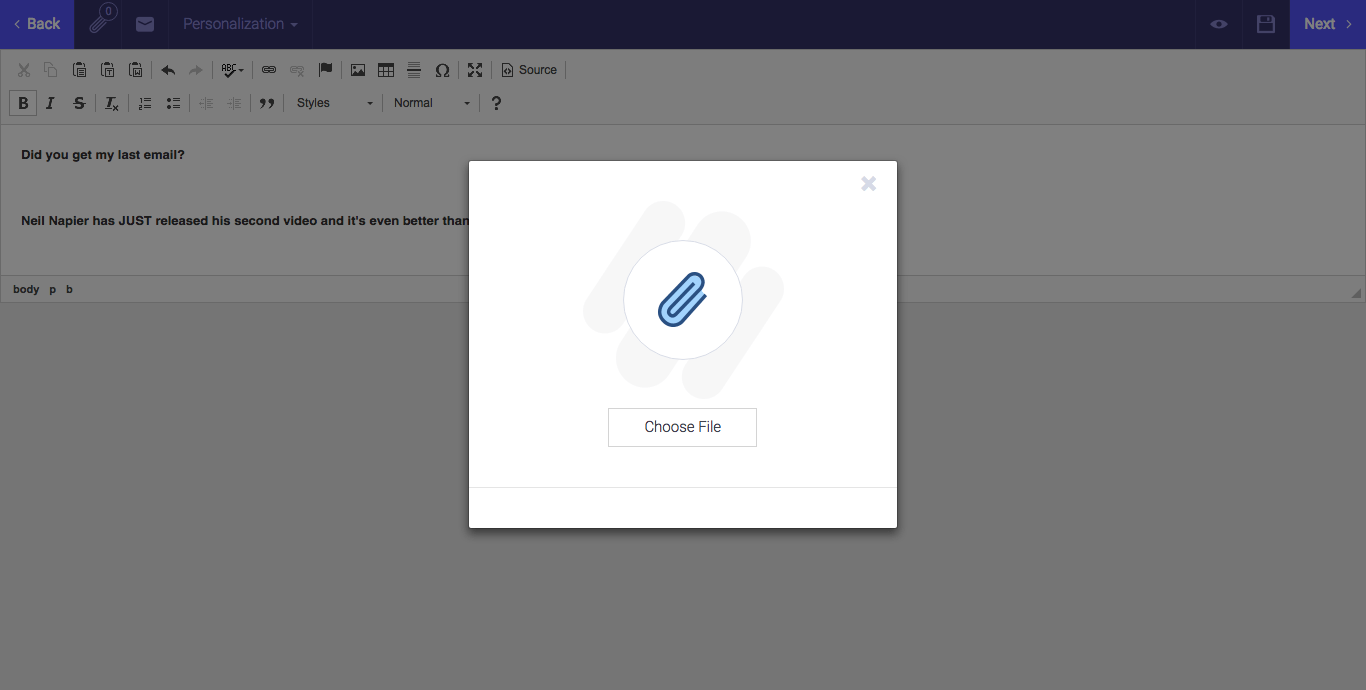 And use Personalization to increase engagement.
Of course,you can setup URL to redirect people.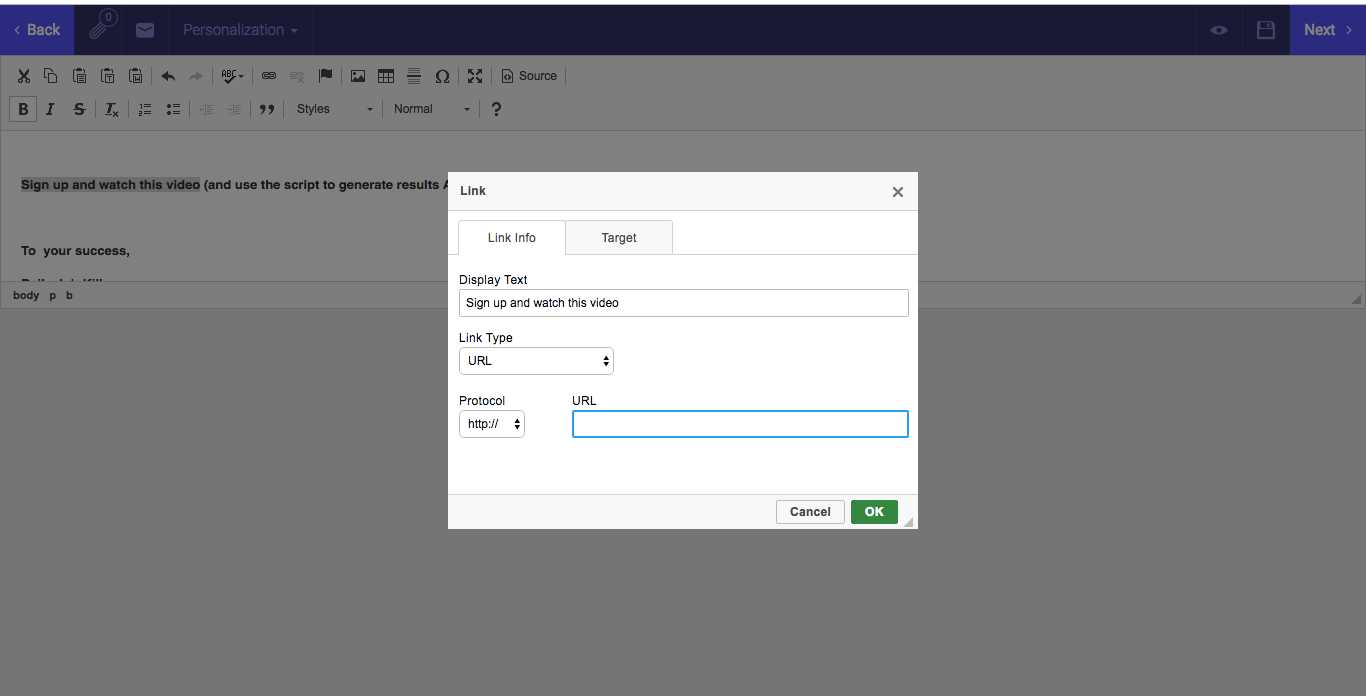 c.Sending Email
Before sending email,you need to choose server first. You can either use their built-in Server or custom SMTP from yourself.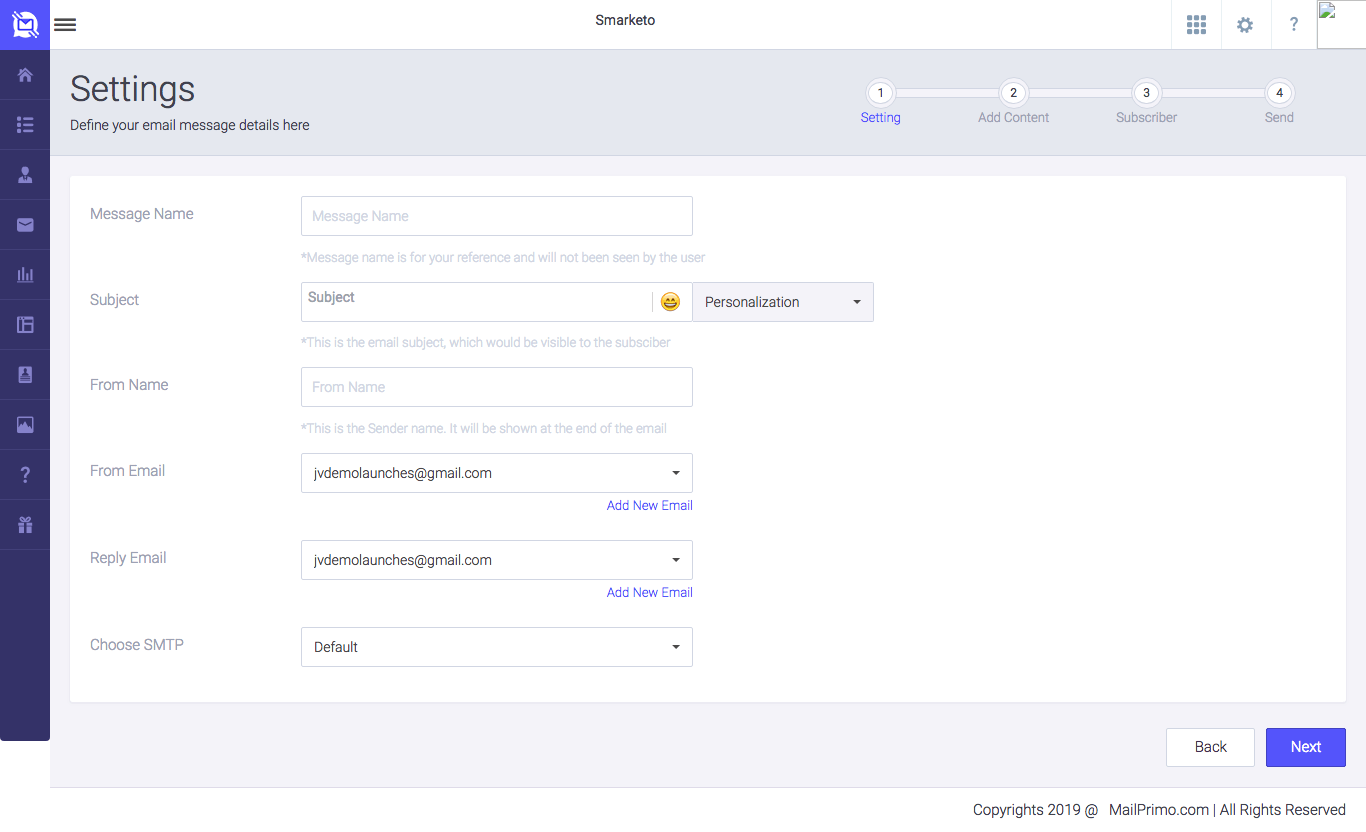 After creating your email,remember to choose List to Send.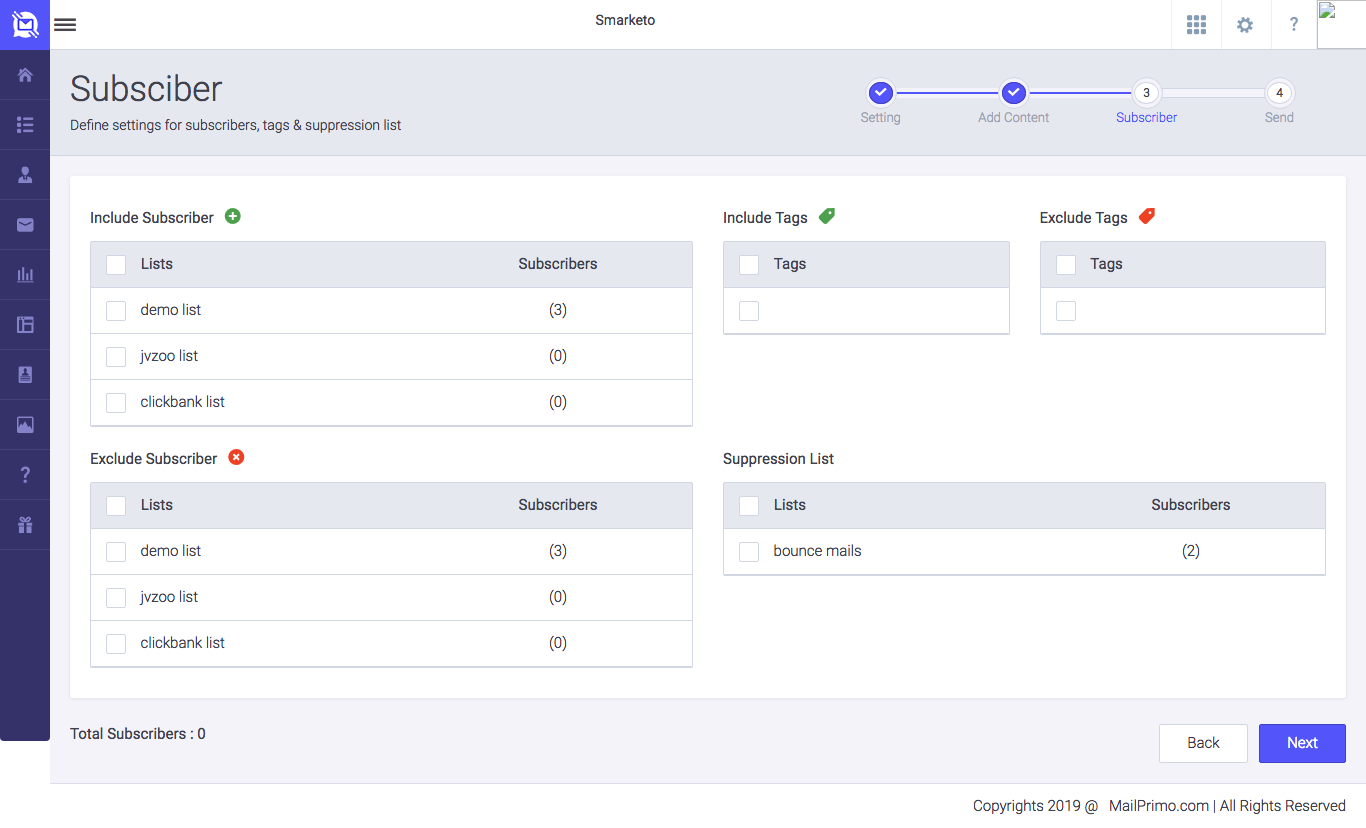 You can setup automation when it will send email.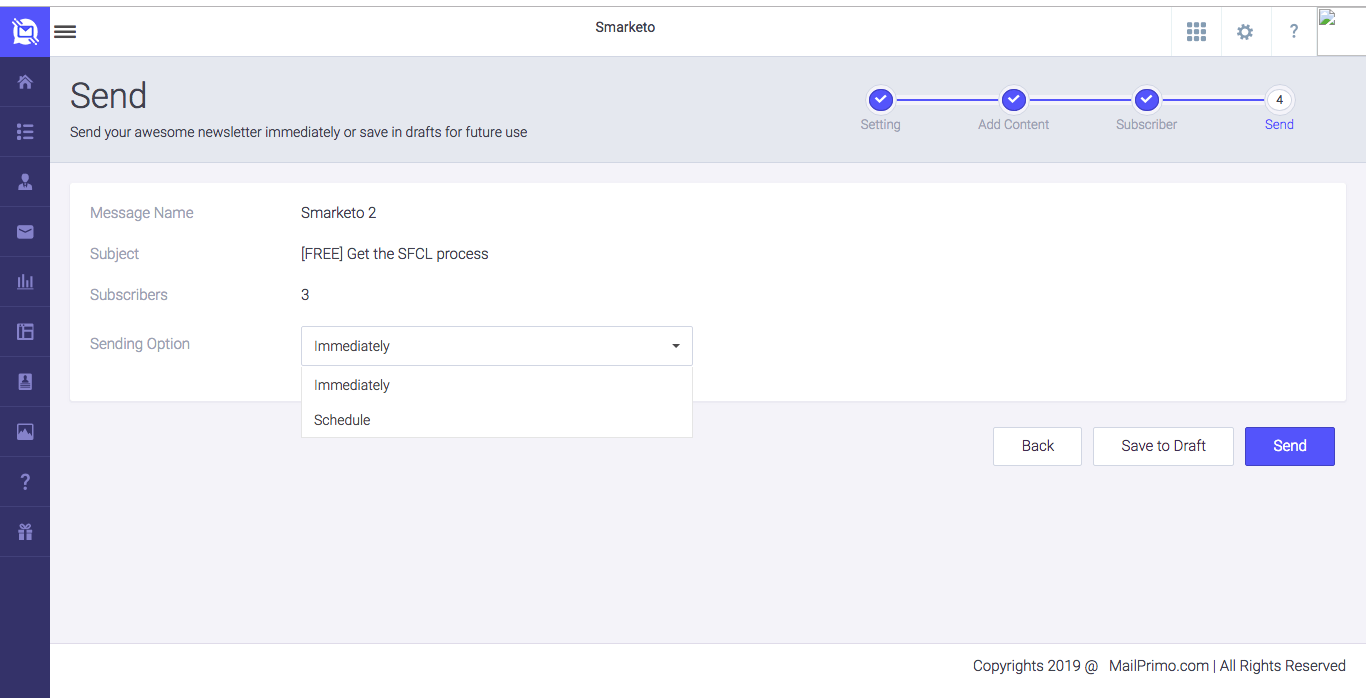 For the question like does it reaches the inbox,my answer is yes.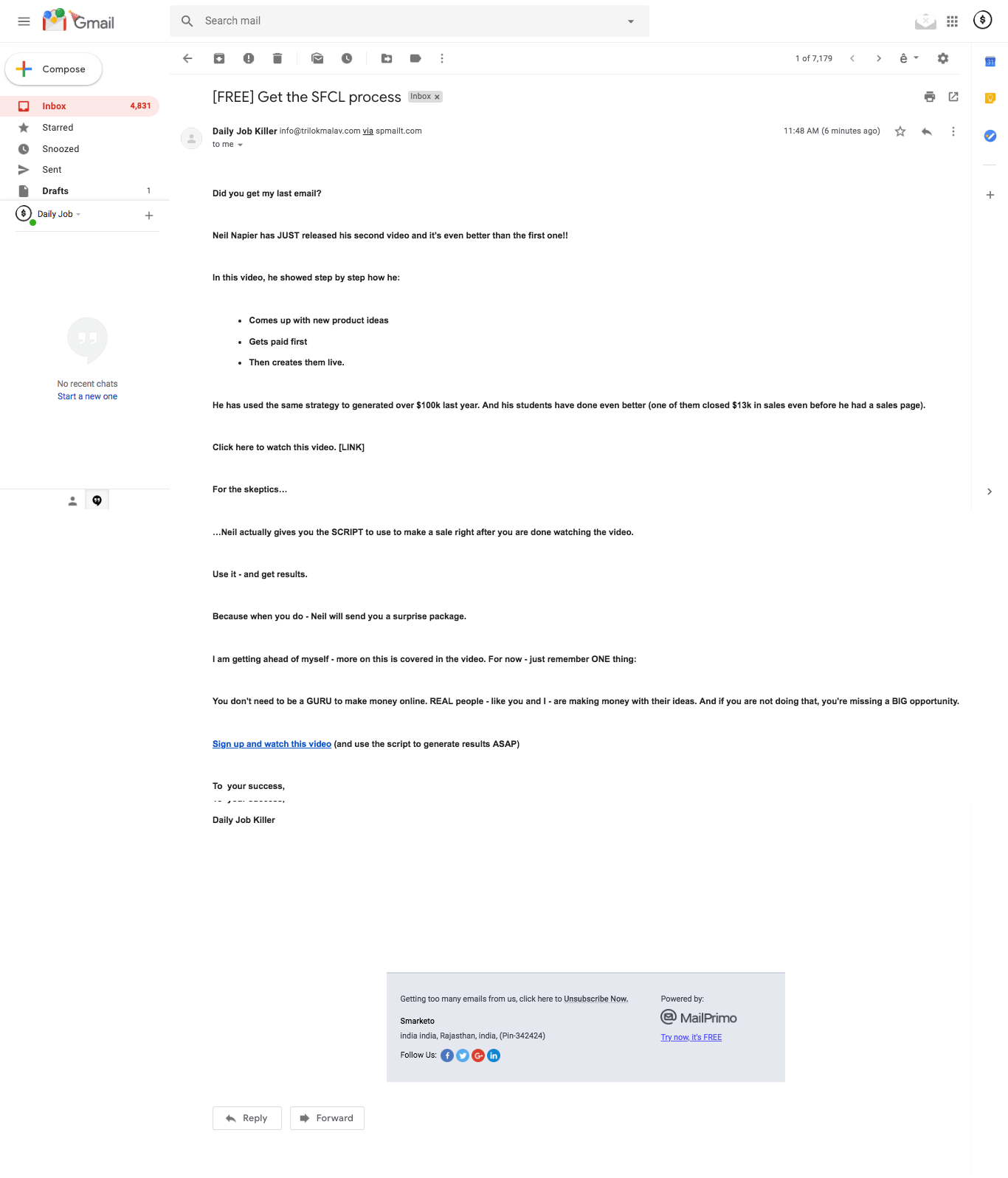 Besides,you can setup autoresponder.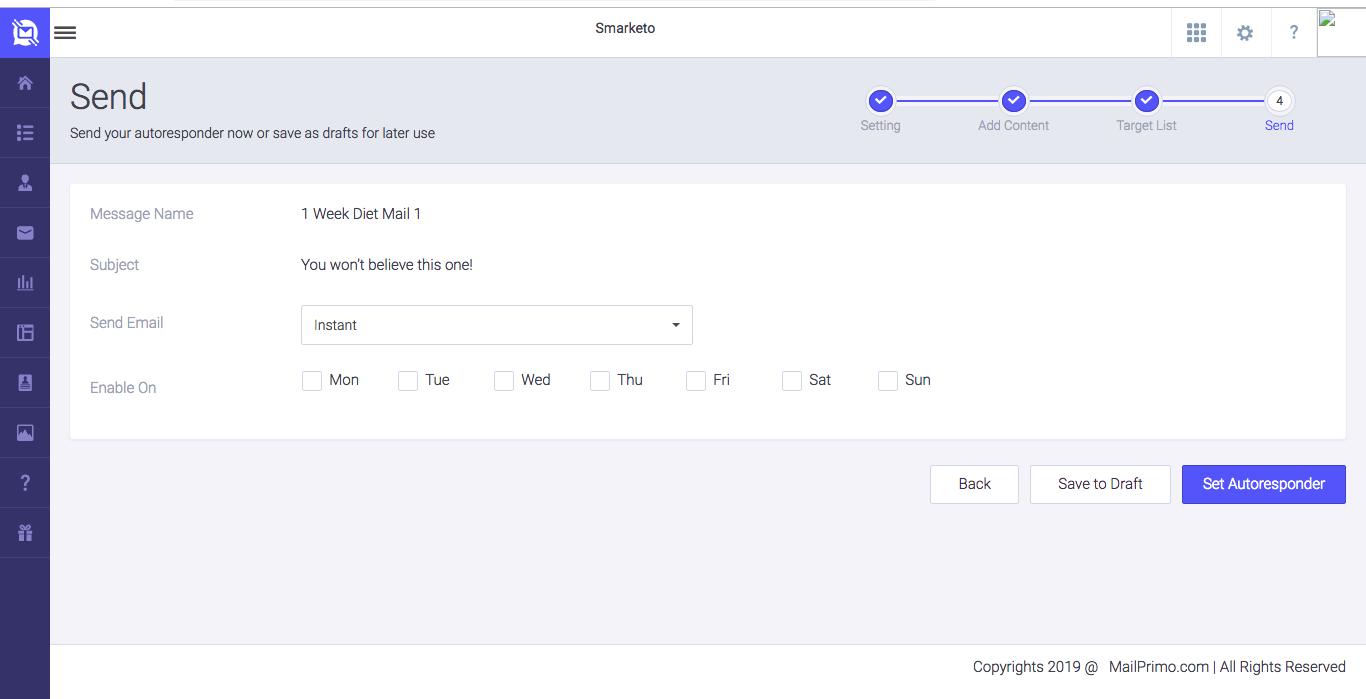 It's actually like automated email sequence.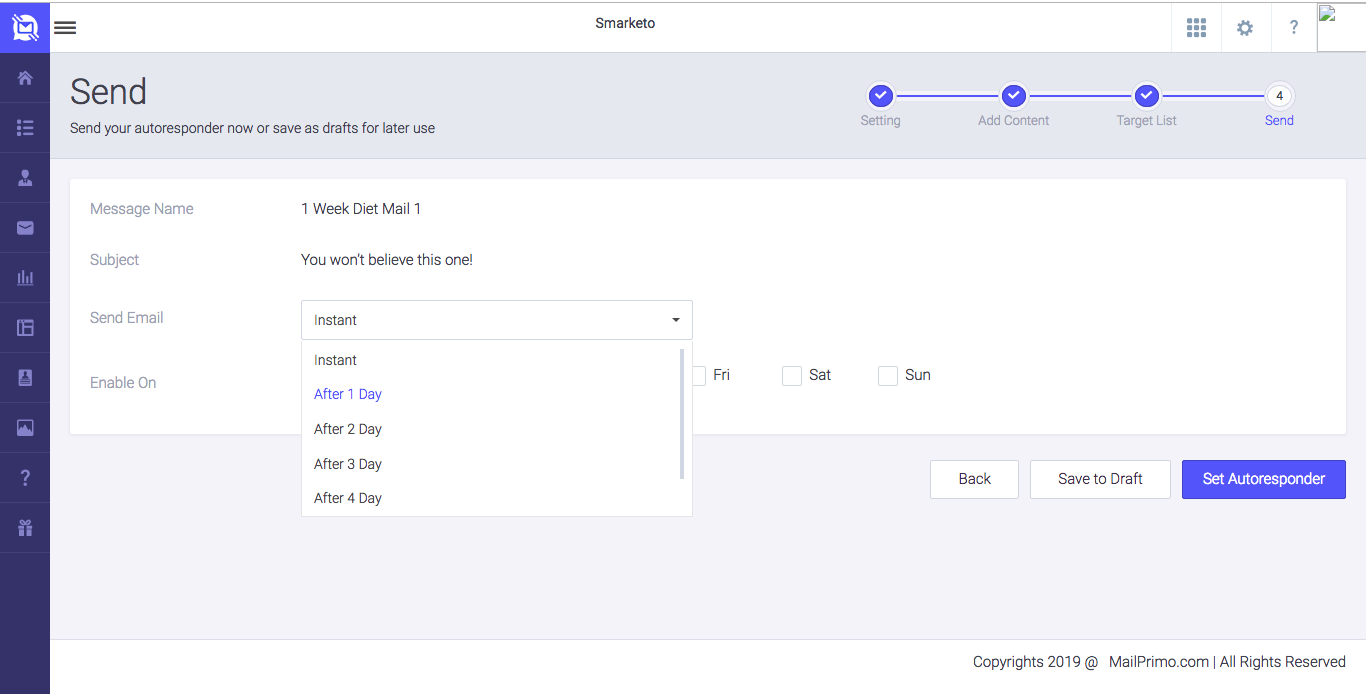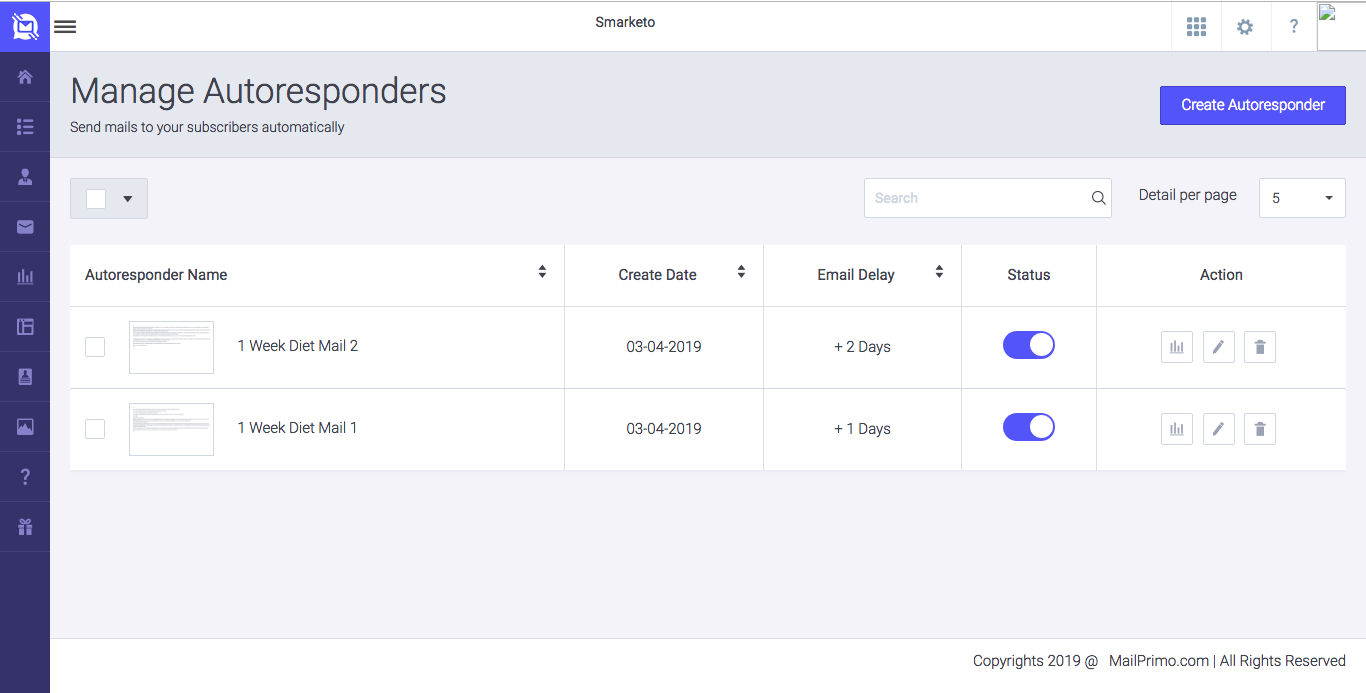 4.Analytics and Stats
As a marketer,you always need to understand how your campaigns performs.
It has reporting about your traffic and how your campaigns performs.
For Popup,you know about the conversion.
You have an overview about Open Rates,CTA and Conversion Rates for Email Campaigns.
All three main softwares provides you activities and Geo Location.
Therefore,you have an in depth information about your customers.
And that's all you need to know before you want to buy Smarketo. In fact,it's worth every single penny you are paying.
My Smarketo Review Video (Please Watch)
In order to provide you a correct understanding about Smarketo,i have recorded a full walkthrough demo video about it. So before you buy the software,turn on your volume and watch these videos first.
Funnels of Smarketo
All products have upsells and so does this one. But buying or not,the choice is ultimately yours.
Agency here means you can create accounts and customers and then sell Smarketo as a service.
Bonus From Me
In order to help your life much easier,i will add some extra bonuses if you get Smarketo through my link. This product is sold on W+ so that after you buy,you'll get immediate access to my custom bonus
Here are other 80 premium bonus apps you get.







Pros of Smarketo
Easy to use and manage
Affordable Price will No Monthly Fee
Full Hosting on the Cloud with Premium SSL Certificate Included
Built-in SMTP Connection with High Delivery Rate
Beautiful Popup Built-in to Convert
Accuracy Analyics
Cons of Smarketo
Too many upsells and they are expensive
Final Verdict
In summary,Smarketo is a great to have product for internet marketer who want to save bigs. Normally,these kinds of products when combined can easily cost you over hundreds of dollars per month. But thanks to Smarketo,you no longer need to pay monthly fee and still got a great products. Of course,Smarketo is a big yes from me.