Disclaimer: This is the real VideoTik review from a real customer who has Video Tik review access from the product creator. After using VideoTik, we are happy to share live demo and your real user's experience:
Product: VideoTik
Creator: Neil Napier (also the creator of Funnelvio, Kyvio, Mailvio, Meetvio, Curation Lab & Content Gorilla) and Abhi Dwivedi (also the creator of Agency Reel, Rank Reel, Syvid, Thumbreel and a lot more,..)
Price: $37-$47 during launch and will be $67 after launch
Do I Recommend: Certainly Yes
What is VideoTik?
Before you want to proceed further details about this VideoTik review, you should take time to understand the definition what is Video Tik at first.
Who is Video Tik For?
Any marketer at any experience
Those who wants more Tiktok Traffic
Influencers, Local Marketing or those who want to improve followers and video engagements
And many more,..
If you are any in the list above, then, congratulation, because VideoTik is definitely for you. In case you are not listed above, then, you should take time reading this Video Tik review so details.
Main Features and Demo of VideoTik
Now, we are jumping into the most important parts of this VideoTik review. This is the member's area once you login.
These are video types that can be made through VideoTik.
1.Tiktok Publisher
This features help you save time publishing a Tiktok video you made from VideoTik into a mobile app. So, any video you made inside the membership all appears inside your Mobile Phone. Then, you can use the Tiktok Publisher app to publish your video into Tiktok.
2.Video Quote
This is a searchable membership where you can find Stock Images, Stock Videos and Stock Quotes. Of course, you are permitted to upload your own video assets.
For Quote Video, this is like combining multiple slide, each slide is one video asset and quote (or any text)
For Tiktok purpose, you should have maximum 60 seconds for each video like this only. Because users of Tiktok will not watch a long video.
After saving your video slide, you can insert watermark into video. Next, you can insert Audio to Video.
You can choose existing Audio or use Text to Speech Features or upload audio.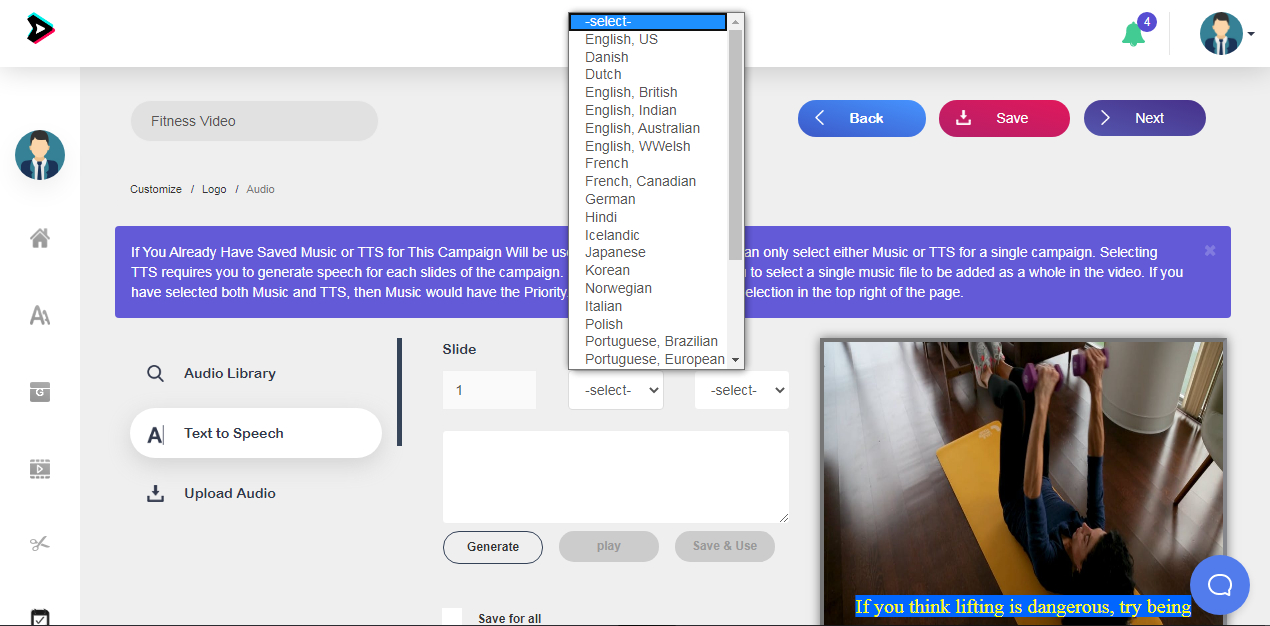 Here's my example.
3.Video from Gif
Just enter keyword and then the app VideoTik will auto generate video slides based on the keyword. And of course, the file it imports is Gif file.
Within seconds, you can see the video slide. Now, just customize as i have shown you above. Here's the example Gif video.
4.Video Trimmer
This will allow you to Cut, Trim an existing video you upload from PC. Then, you can customize the Overlay Text, Images.
My VideoTik Review Video (Please Watch)
In order to provide you a correct understanding about the product, i have recorded a VideoTik review and walk through demo video about it. So before you buy, turn on your volume and watch these VideoTik review videos first.
VideoTik Review-The Price and Funnel
All product have upsells and so does this one. But buying or not, the choice is ultimately yours.
Bonus From Me
In order to help your life much easier after reading this VideoTik review, i will add some extra bonuses if you buy it through my link. This product is sold on Jvzoo so that after you buy, you'll get immediate download link.
VideoTik Review-The Pros
Easy to use and manage
Gorgous and Quality Video Templates in-built
Direct Connection with Royalty Free Stock Quotes & Footage
Fast Video Renderding Speed
Connect Video Created on Web App to Mobile App Directly
Make Video Scheduler and Post Reminder
VideoTik Review-The Cons
Final Verdict
In summary, after reading this Video Tik review post, i hope that you have understand the features and the value of using the product. And in our opinion, this product is in a recommendation list. In fact, VideoTik really helps you save time making videos for Tiktok traffic and Tiktok is hotter and hotter now, you should not miss the opportunity.